Buenos días gente de la comunidad como están, espero que se encuentren bien el día de hoy les quería compartir este unboxing de la Huion H420X, es una tableta de dibujo gráfico o digital que tiene 8192 grados de presión la verdad es algo realmente sorprendente. Desde hace mucho tiempo quería comprar una tableta gráfica para aprender a realizar mejor los dibujos en digital y actualmente tengo un amigo que estaba vendiendo la suya a un precio razonable, la tableta está prácticamente nueva, mi amigo la utilizo una sola vez y después la quiso vender y no perdí esa gran oportunidad.
Good morning people of the community how are you, I hope you are well today I wanted to share this unboxing of the Huion H420X, is a graphic or digital drawing tablet that has 8192 degrees of pressure the truth is something really amazing. For a long time I wanted to buy a graphic tablet to learn to make better digital drawings and currently I have a friend who was selling his at a reasonable price, the tablet is practically new, my friend used it only once and then wanted to sell it and I did not miss that great opportunity.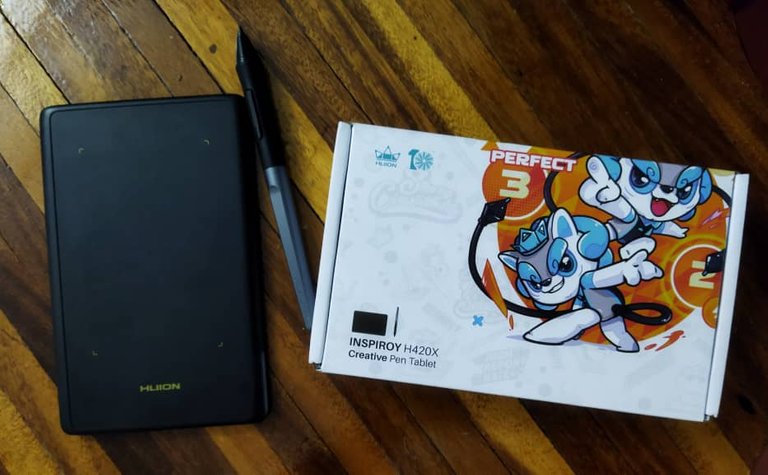 Una de las características que mas me gustan de esta tableta es que el lápiz no necesita baterías y tampoco necesita cargarse para funcionar, el lápiz utiliza la estática del cuerpo para funcionar, eso es un detalle que me gusta mucho porque se pueden realizar los trabajos o dibujos con más tranquilidad y por mucho más tiempo seguido, hay que tener mucho cuidado con el lápiz hay que procurar que no se caiga o reciba un golpe muy fuerte para que no se dañe y dure muchísimo más tiempo.
One of the features that I like most about this tablet is that the pen does not need batteries and does not need to be charged to work, the pen uses the static of the body to work, that is a detail that I like a lot because you can do the work or drawings with more tranquility and for much longer, you have to be very careful with the pen you have to make sure that it does not fall or receive a very strong blow so that it is not damaged and lasts much longer.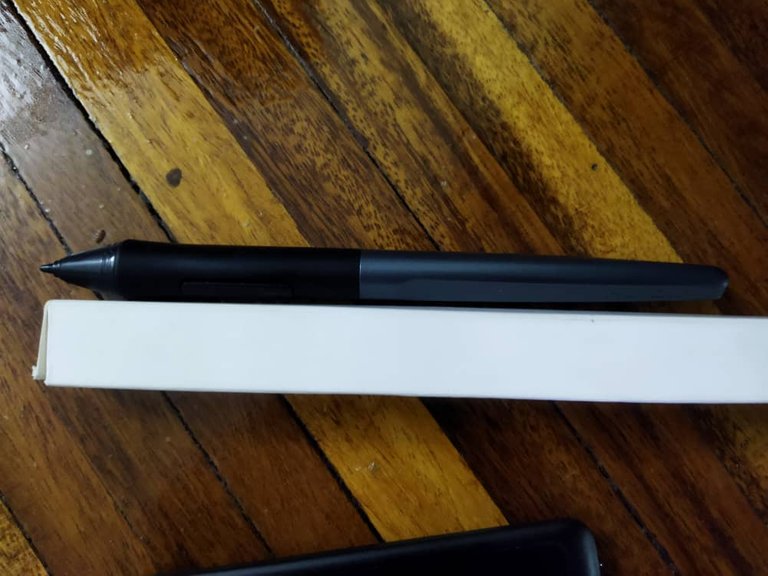 Este modelo de tableta gráfica es bastante resistente a comparación con otros modelos, otra de sus características bastante geniales es que es portátil y fácil de movilizar, este modelo en particular no es extremadamente grande tiene un tamaño de 4.17x2.6 pulgadas y tiene un peso de 105g es un modelo bastante ligero y proporciona una movilidad bastante factible.
This model of graphics tablet is quite resistant compared to other models, another of its pretty cool features is that it is portable and easy to mobilize, this particular model is not extremely large has a size of 4.17x2.6 inches and has a weight of 105g is a fairly lightweight model and provides a fairly feasible mobility.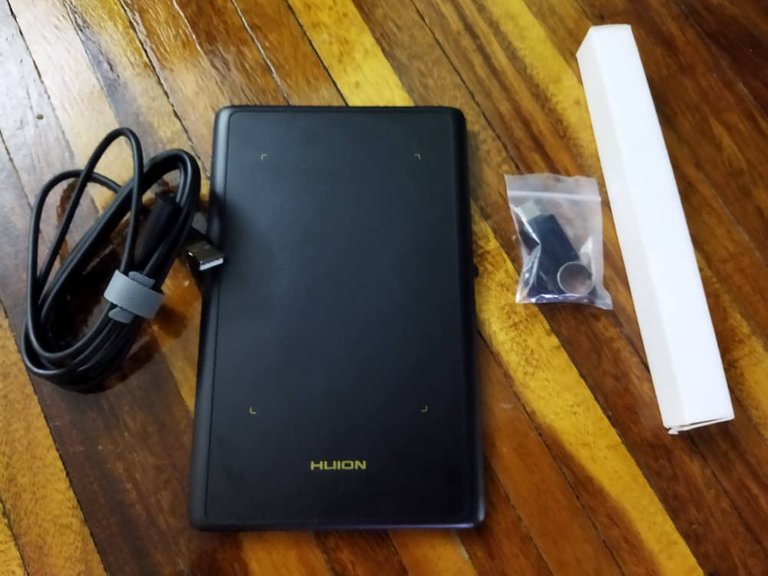 Este modelo de tableta la podemos utilizar en las computadoras incluso en los dispositivos móviles, utilizando la aplicación (ibispaint) para los dispositivos móviles y también función con otras aplicaciones, también podemos utilizar en las computadoras la vedad es bastante cómodo utilizar esta tableta en cualquier sitio que a utilicemos por su tamaño, peso y comodidad.
This model of tablet we can use it on computers even on mobile devices, using the application (ibispaint) for mobile devices and also function with other applications, we can also use on computers the vedad is quite comfortable to use this tablet anywhere we use for its size, weight and comfort.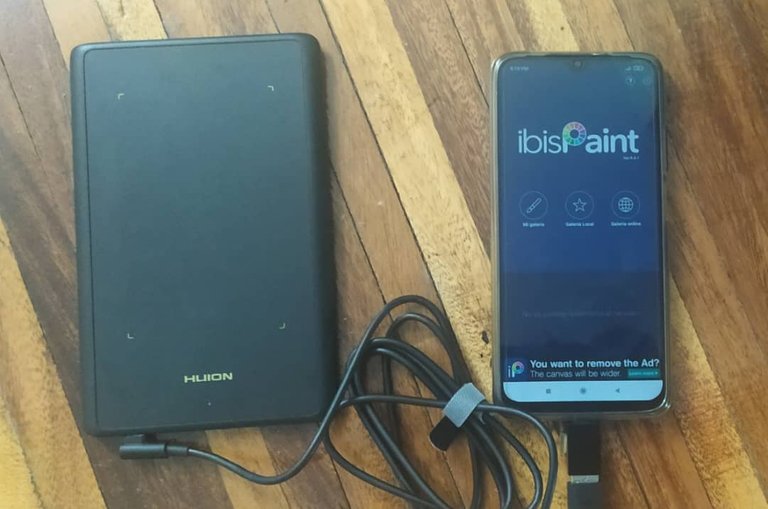 En la caja de la tableta también vino incluido 8 puntas de repuesto para el lápiz, esas puntas se gastan pero la verdad 1 sola punta puede durar muchísimos años si la cuidamos bien, el lápiz es bastante cómodo al momento de utilizarlo la verdad es bastante agradable y es genial realizar obras o dibujos en digital con este modelo de tabletas gráficas.
In the box of the tablet also came included 8 replacement tips for the pencil, those tips are worn but the truth 1 single tip can last many years if we take good care of it, the pencil is quite comfortable when using it the truth is quite nice and it's great to make works or drawings in digital with this model of graphics tablets.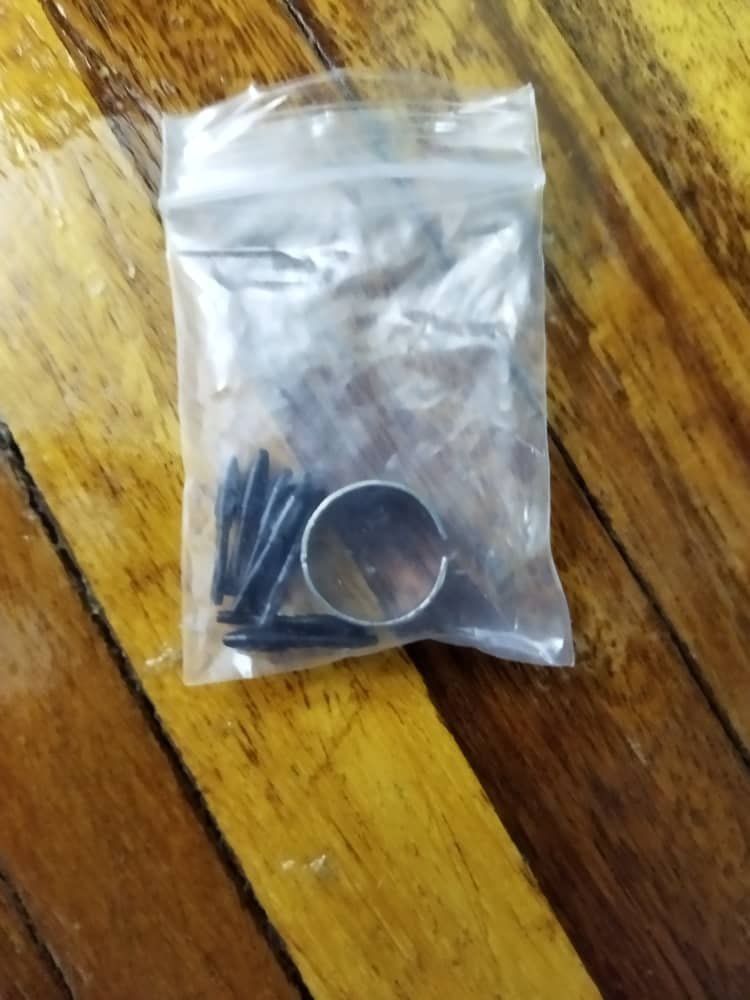 Hay muchas personas que piensan que las tabletas gráficas que no tienen pantalla no son muy buenas o son muy difíciles de utilizar, yo también pensé eso durante mucho tiempo y la verdad estaba bastante equivocado, en realidad si son cómodas al momento de utilizarlas y con un poco de practica nos podemos acostumbrar y dominarla mucho más rápido. Otra de las coas que trae este modelo de tableta es un cable bastante largo y un adaptador que lo podemos utilizar para conectar la tableta gráfica al teléfono fácilmente.
There are many people who think that the graphic tablets that do not have a screen are not very good or are very difficult to use, I also thought that for a long time and the truth was quite wrong, actually if they are comfortable to use and with a little practice we can get used to and master it much faster. Another thing that brings this model of tablet is a fairly long cable and an adapter that we can use to connect the graphics tablet to the phone easily.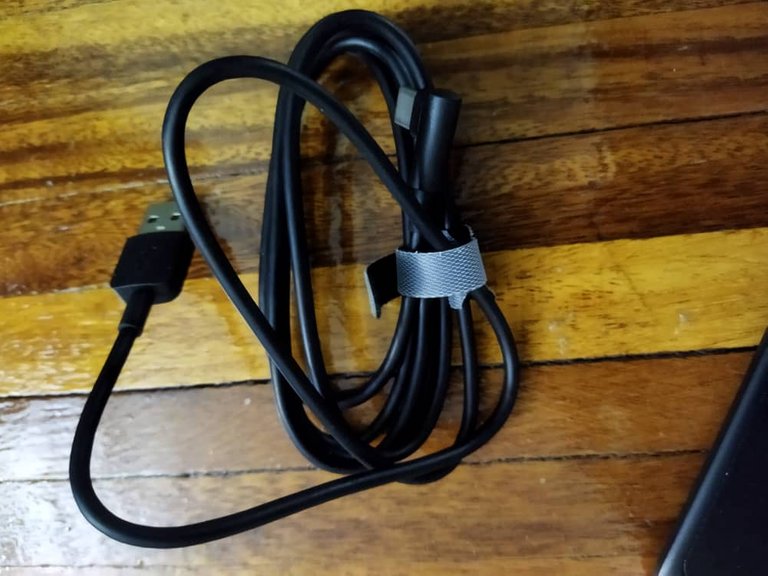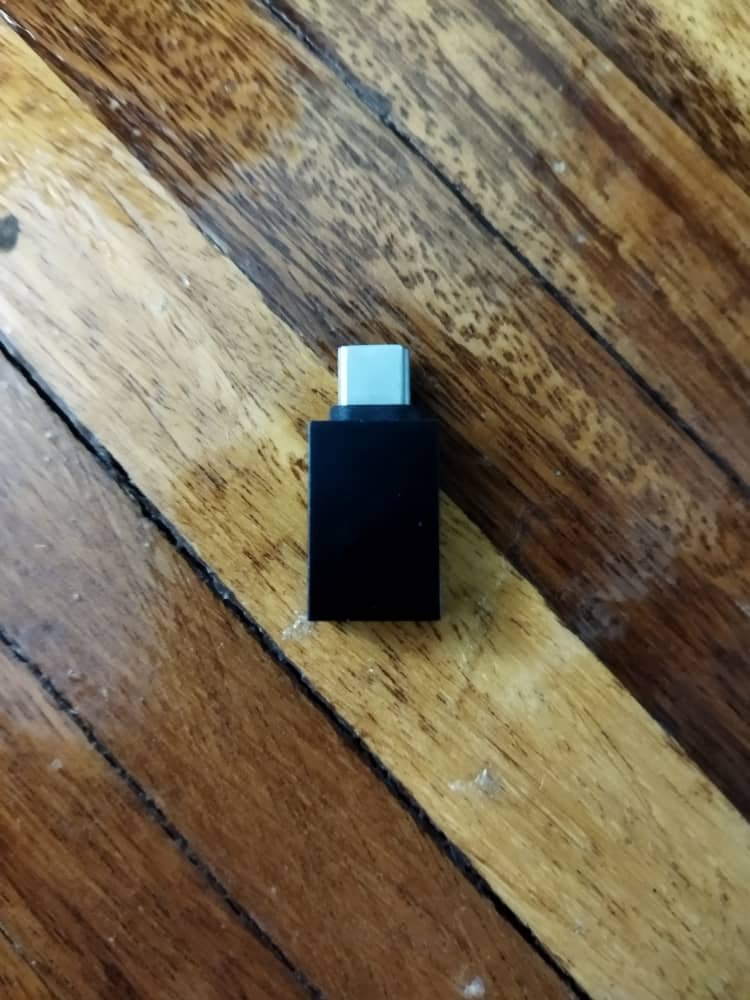 Si les gusta mucho dibujar o algún día les gustaría comprarse alguna tableta gráfica, este modelo Huion H420X es bastante genial y cómoda de utilizar además tiene un precio bastante accesible, muchas gracias por leer esta publicación nos vemos próximamente en una nueva historia o publicación.
If you like to draw a lot or someday you would like to buy a graphics tablet, this model Huion H420X is pretty cool and comfortable to use also has a fairly affordable price, thank you very much for reading this publication see you soon in a new story or publication.