¡Hola a todos en la comunidad Geek! Espero que se encuentren muy bien, estos últimos meses gracias a Hive he logrado reunir el dinero suficiente para empezar a armar una PC gaming, quizás no de tan alto rendimiento pero lo suficiente para correr juegos que siempre he querido probar en un ordenador como lo es Apex Legends o incluso jugar al Lost Ark de manera más fluida.
Hello to everyone in the Geek community! I hope you are doing great, these last few months thanks to Hive I have managed to raise enough money to start building a gaming PC, maybe not so high performance but enough to run games I've always wanted to try on a computer like Apex Legends or even play Lost Ark in a more fluid way.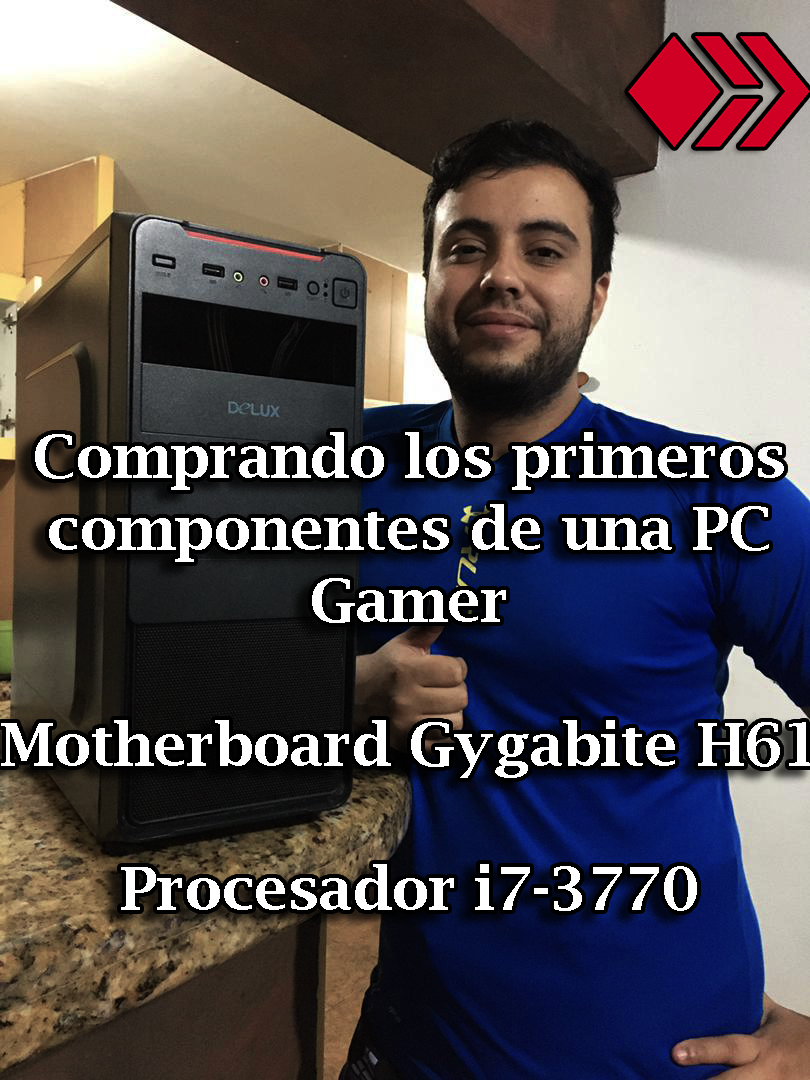 ---
Ordenador Actual
Todos mis últimos gameplays, reviews y contenido gaming en general ha sido hecho gracias a mi actual ordenador, una pequeña laptop de la familia ThinkPad de Lenovo el modelo es una T440p que fue diseñada para un uso de edición, una de las características más importantes de esta portátil es su pequeño botón rojo que parece ser un simple botón pero es un pequeño joystick que permite el movimiento del cursor en la pantalla.
Current Computer

All my latest gameplays, reviews and gaming content in general has been done thanks to my current computer, a small laptop of the ThinkPad family from Lenovo the model is a T440p that was designed for an editing use, one of the most important features of this laptop is its small red button that seems to be a simple button but it is a small joystick that allows the movement of the cursor on the screen.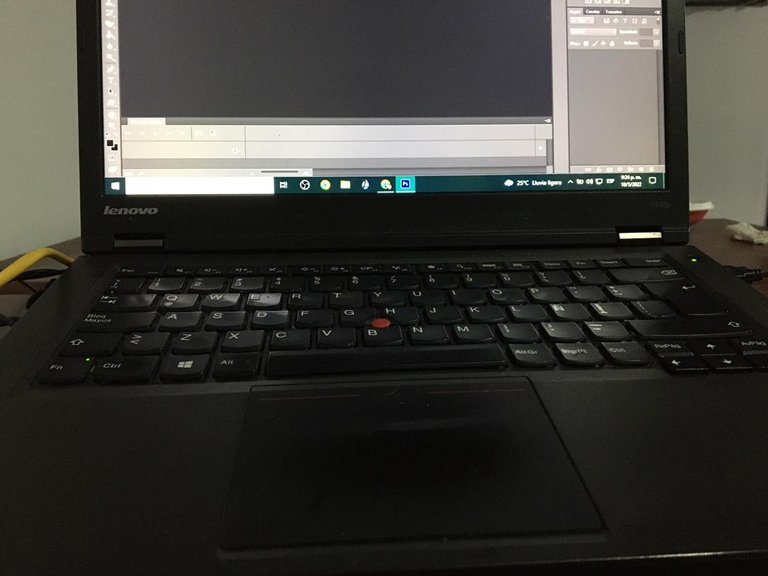 Mi portátil cuenta con un procesador I7-4600M, realmente es bastante bueno ya que permite correr juegos sin sobrecalentarse, levanta títulos como League of Legends, Valorant, Terraria, Minecraft, Maplestory, Dragon nest, CS-GO entre otros en 60 FPS, otro complemento que lo ayuda a mantener dichos juegos estables es su RAM posee una memoria de 8GB a 1600mhz otorgando la estabilidad en las imágenes y subprocesos que se utilizan al abrir algunos juegos, tiene un disco duro HDD de 480GB.
My laptop has an I7-4600M processor, it is really quite good because it allows to run games without overheating, it lifts titles like League of Legends, Valorant, Terraria, Minecraft, Maplestory, Dragon nest, CS-GO among others in 60 FPS, another complement that helps to keep those games stable is its RAM has a memory of 8GB at 1600mhz giving stability in the images and threads that are used to open some games, it has a HDD hard drive of 480GB.
Componentes
Todos los componentes los he comprado a una tienda que se dedica a vender computadoras ya armadas, logré contactar con el encargado y llegar a un acuerdo para comprar únicamente los complementos más actualizados y que ando buscando, estos los usare para armar una PC gamer que logré correr distintos títulos que están disponibles para PC. Junto a la tarjeta grafica que me han dado una potente Gygabyte GTX 660 que por cierto, ya logré encajarla a la madre y queda perfecta en el case.
Components

All components I have bought them to a store that is dedicated to selling computers already assembled, I managed to contact the manager and reach an agreement to buy only the most up to date add-ons and that I am looking for, these I will use to assemble a gamer PC that I managed to run different titles that are available for PC. Along with the graphics card that I have been given a powerful Gygabyte GTX 660 that by the way, I managed to fit it to the mother and is perfect in the case.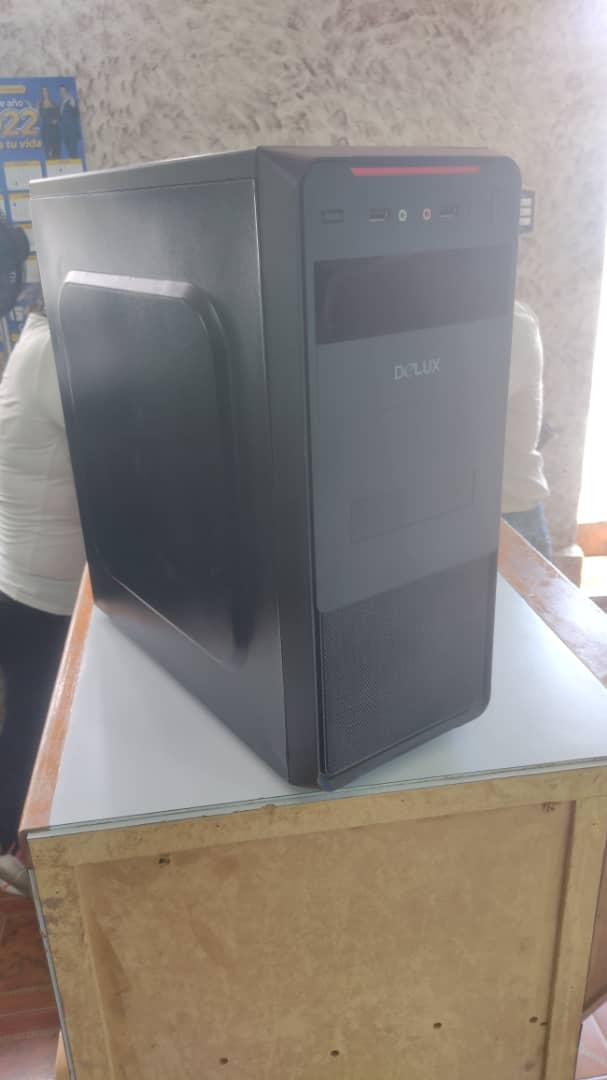 Motherboard Gigabyte H61MGV3 - V8.0
Es una excelente placa para armar una computadora de gama media-alta, permite el uso de procesadores de 2da y 3ra generación, una de las características que más me han gustado es que posee un slot PCi-Express 3.0 lo que me permite agregar la GTX 660 debido a que está trabaja con dicho slot a la perfección.
Esta tarjeta madre permite un máximo de 16GB de RAM es compatible con memorias de 1333/1600mhz y es Dual-Slot, como pueden apreciar en la imagen está nuevo y aún tiene la pequeña tela de gomaespuma.
Motherboard Gigabyte H61MGV3 - V8.0

It is an excellent board to build a mid-high range computer, it allows the use of 2nd and 3rd generation processors, one of the features that I liked the most is that it has a PCi-Express 3.0 slot which allows me to add the GTX 660 because it works perfectly with this slot.
This motherboard allows a maximum of 16GB of RAM is compatible with 1333/1600mhz memories and is Dual-Slot, as you can see in the picture is new and still has the small foam cloth.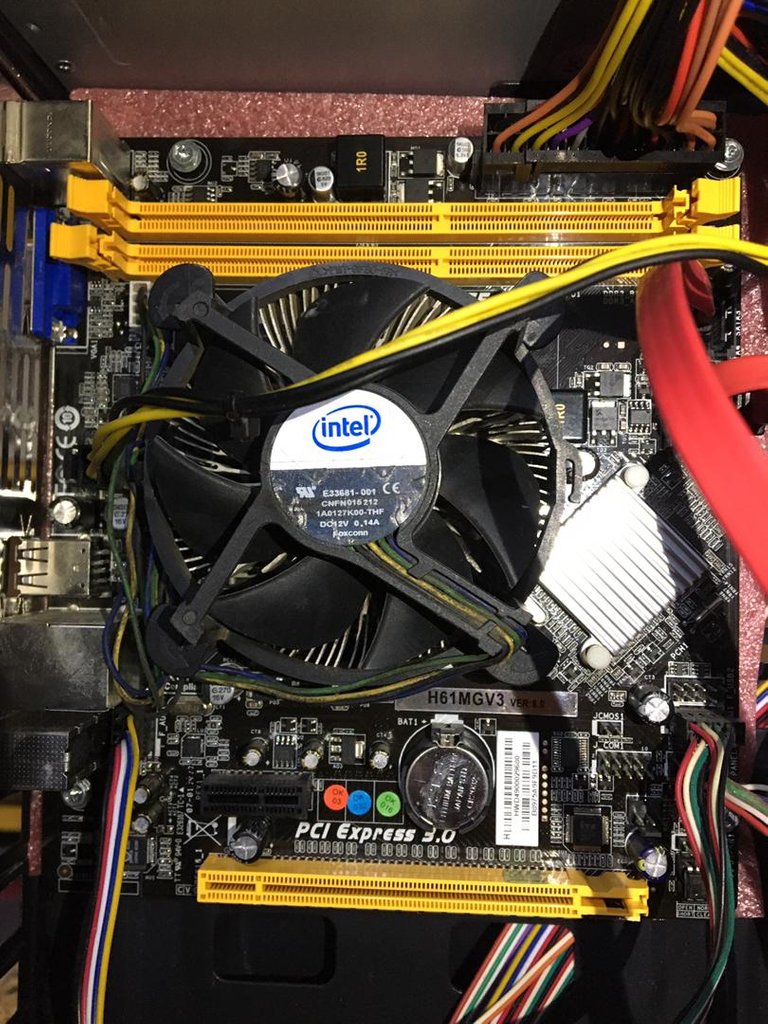 Procesador Intel I7-3770
Un i7 de tercera generación, con sus 4 nucleos y 8 hilos que van a una velocidad de 3.60ghz hacen de este procesador una excelente opción para armar una PC gamer, capaz de correr títulos actualizados en el 2022 con un rendimiento realmente bueno. Este procesador se le puede realizar un Overclock y llegarlo hasta a una velocidad de 4.25ghz aunque no pienso hacerlo debido al gran desgaste con conlleva mantenerlo así, es una buena opción si en algún momento pienso en cambiar algunas piezas.
PD: Me hace falta una foto de la PC encendida, pronto cuando la termine de armar les mostrare como queda el sistema operativo.
Intel I7-3770 Processor

A third generation i7, with its 4 cores and 8 threads running at a speed of 3.60ghz make this processor an excellent choice to build a gamer PC, capable of running updated titles in 2022 with a really good performance. This processor can be overclocked to a speed of 4.25ghz although I do not plan to do so due to the wear and tear involved in keeping it that way, it is a good option if at some point I think about changing some parts.
PS: I need a picture of the PC turned on, soon when I finish the assembly I will show you how the operating system looks like.
Case torre
El case no es el más óptimo para armar una PC gamer, pues los que están diseñados para esto son los conocidos RTX que aparte de tener un buen tamaño para todos los complementos de la computadora poseen una gran cantidad de espacios para agregar ventiladores que disipan el calor generado por estos componentes, cómo bien se puede observar en la imagen, es un case un tanto pequeño pero me parece que tiene el tamaño suficiente para colocar la tarjeta grafica que es la que ocupa más volumen en lo que tengo actualmente.
Tower Case

The case is not the best to build a gamer PC, because the ones that are designed for this are the well known RTX that apart from having a good size for all the accessories of the computer have a lot of spaces to add fans that dissipate the heat generated by these components, as can be seen in the image, it is a somewhat small case but I think it has enough size to place the graphics card which is the one that occupies more volume in what I currently have.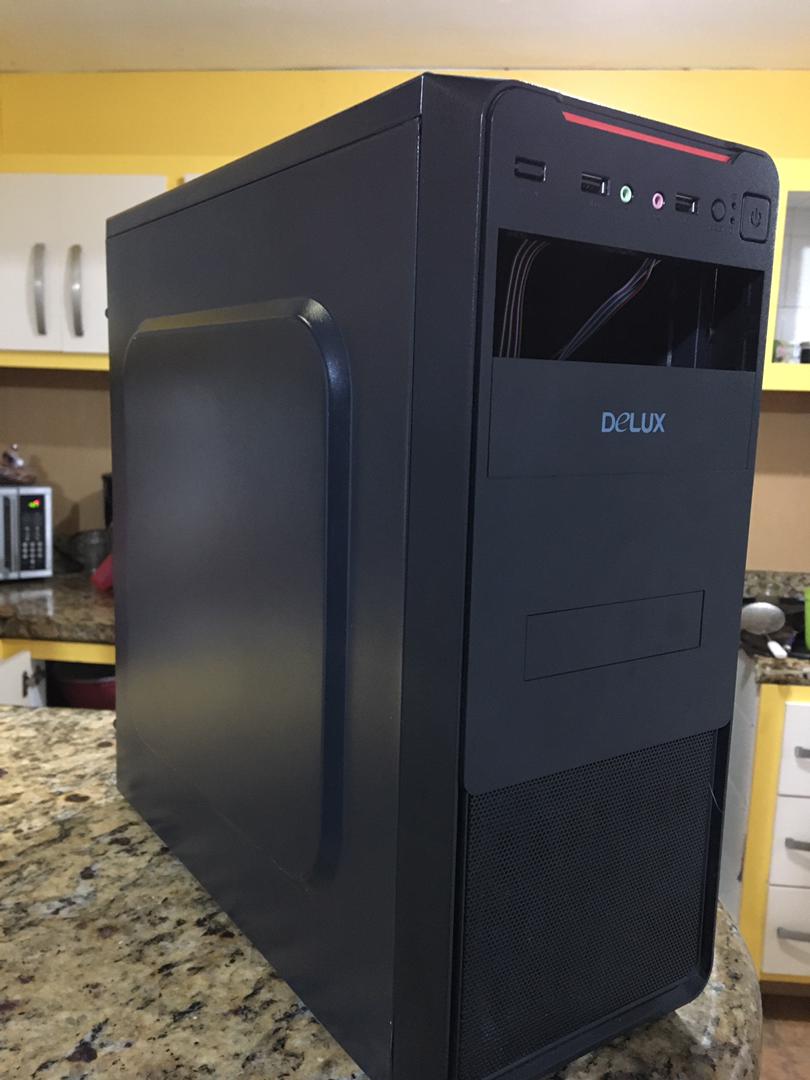 ¿Qué queda por conseguir para terminar de armarla?
Hacen falta 2 componentes realmente importantes e imprescindibles para que esté ordenador pueda encender y son:
Memoria RAM: Tengo en vista un par de tarjetas de 8GB para un total de 16GB a una velocidad de 1600mhz debido a que esté es el máximo que puede soportar mi tarjeta madre.

Disco sólido (SSD): Tengo en mi poder un disco duro (HDD) de 500GB pero tendré que esperar hasta conseguir un disco sólido de manera que pueda instalar el sistema operativo sobre el SSD y dejar el HDD únicamente para información y documentos referentes a mis estudios.
What's left to get to finish putting it together?

We need 2 really important and essential components for this computer to be able to turn on and they are:
RAM memory: I have in sight a couple of 8GB cards for a total of 16GB at a speed of 1600mhz because this is the maximum that my motherboard can support.
SSD: I have in my possession a 500GB hard disk (HDD) but I will have to wait until I get a solid disk so that I can install the operating system on the SSD and leave the HDD only for information and documents related to my studies.
---
Espero que les haya gustado mi post, cualquier comentario o si tienen alguna sugerencia con respecto a los componentes que me hacen falta, no duden en dejarla en los comentarios o escribirme directamente al Discord. No olviden seguirme en todas mis redes sociales.
I hope you liked my post, any comments or if you have any suggestions regarding the components I'm missing, feel free to leave them in the comments or write me directly at Discord. Don't forget to follow me on all my social networks.
---
All photos, screenshots, and edits were made by hiver @Jhoancp
---