Hello, Geek Zone community!
Technology advances faster than most of us can adapt, especially when it comes to computers and the internet, so when I had to change my Wi-Fi router I found to my liking that this AC1200 Archer C50 V6 Wi-Fi router fits my needs in ways that the previous models' dint, leading me here to share with today's unboxing.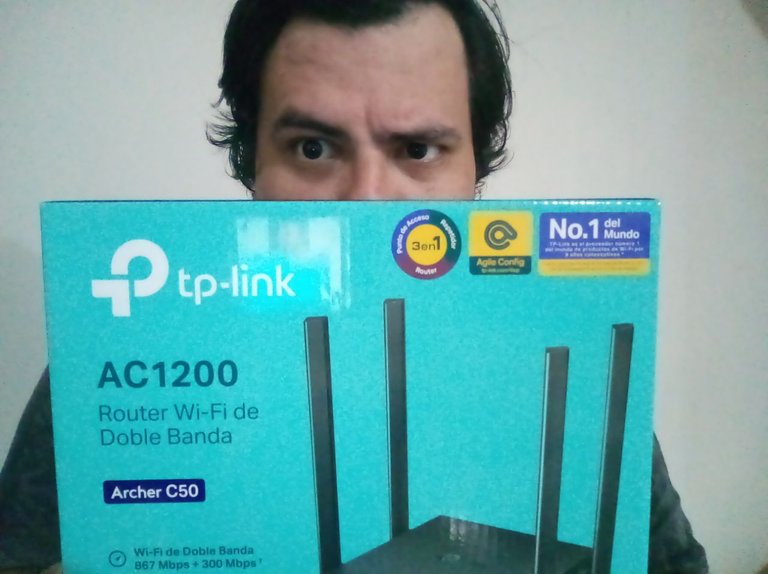 Sometime ago my old Wi-Fi router started having issues, so came the need for a new one, at first it began with rebooting once or twice every day, but a month later it started having IP addresses problems, it just won't assign an IP to some devices with no reason at all for it, but with a manual reboot it worked just fine, but suddenly and out of nowhere it burned down, I guess is part of the device health life as it looked like a case of planned obsolescence.


Why I'm so sure about it? Because I have TWO of that Wi-Fi routers and both of them were damaged in the same week, at the same time, and one of them is not as used as the other, to be exact, I kept one on its box for months as a back-up Wi-Fi, and when plugged as soon as the other one died, this one started showing the same problems in days and In less than one week it got damaged and that was it.


I was out of Wi-Fi and I needed it badly, so it was time to buy a new one, as there are many choices in the market, and it was hard for me to pick one to support fully, but then came the TP-Link AC1200 Archer C50V6.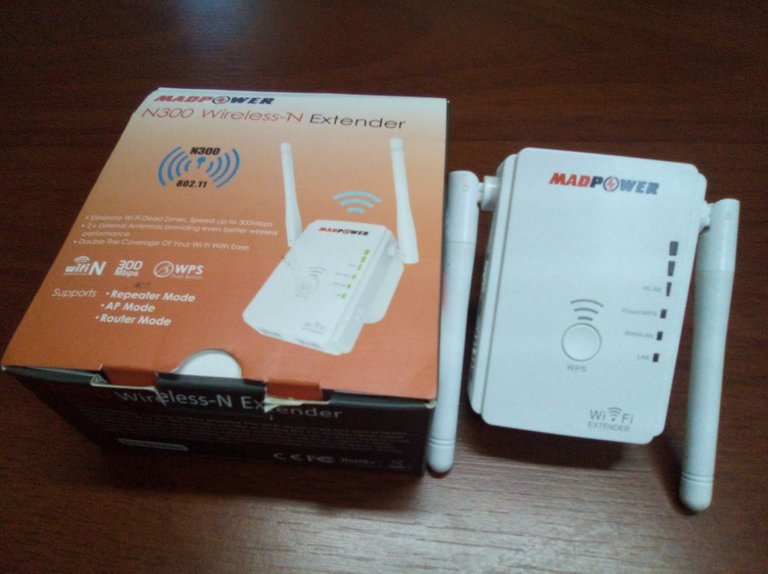 This new Wi-Fi router came with competence, I saw several AC1200 models, from Mercusys, Xiaomi, Tenda, and many others, but ended up choosing TP-link because of a previous buy I had, because it has become a wonderful device, not even a single problem has been given in the months of use it has, and the guaranty of a year gave it points that none other on the market had.


So after choosing the brand, it came with specific models, I needed something that had a long-range because my computer is not close to the internet installation, so beamforming was needed, then it came about the weather conditions, Maracaibo is a real hot place, so I needed a device that had some heat-resistant mechanism.


With those two issues at hand, it went down to 3 models of TP-link, all of them in the AC1200 line and the very best ones were both ArcherC50s, the original white one, the V1 model of 2018, and the black one, V6 model of 2021 that had everything the V1 had, but it was smaller and better in both of my requirements.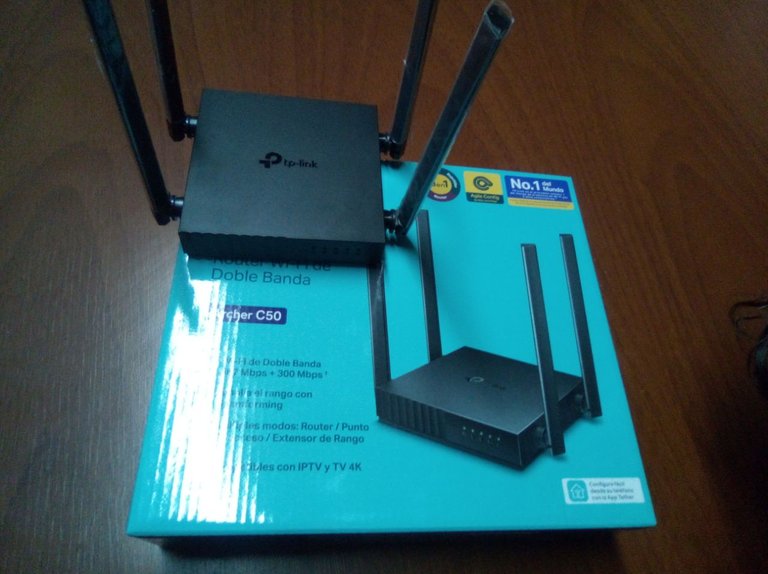 Then it came to installation, as it is as easy as plug and play with a small config wizard that does everything for you, that part was easy, choosing the channel to be one that dint crash with the neighbor's Wi-Fi's was also easy thanks to this post I read about doing exactly that configuration.


I didn't want it to be on the table, it was hotter than on the wall, so I decided to search for some furniture that I had, an old spice holder that ended up becoming my new Router wall furniture, with just some creativity and a couple of well-placed screws, now it's midair, in a windy and dry area that allows it to breathe and exhaust its heat without problems.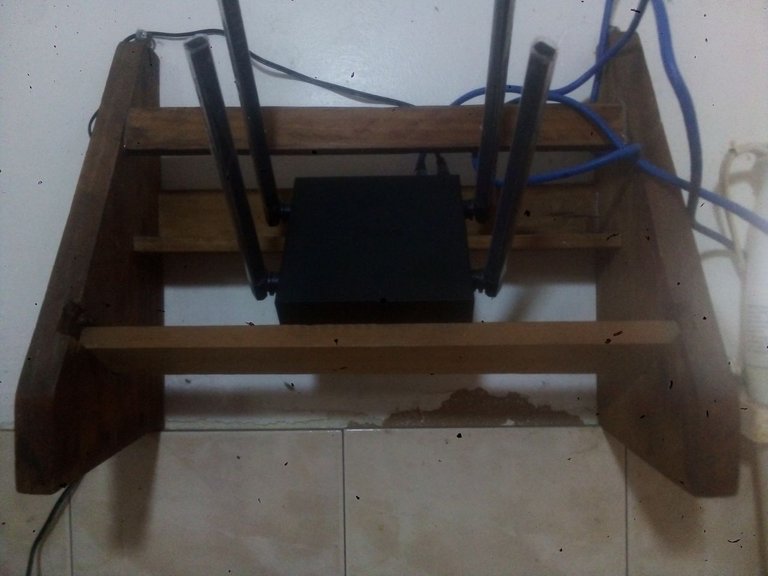 About the planned obsolesce of a device like a Wi-Fi, I had my fair share of experiences before this, I think that people should not be forced to switch each year or so their selected devices, yet seeing how technology advances so fast each year we can all see the benefits of doing so, yet should not be forced unto it by its manufacturers.


We can all see the improvement just by the changes from V1 to V6 on the same AC1200 ArcherC50 line, as one was as big as a tablet and the other one is smaller than a smartphone, and both of them are good, but the latest one is just a lot better in a smaller package, allowing it to be placed in any home with more ease.


So would I change the Wi-Fi in a year or two if they launched a better one? Most likely Yes, this router has me taking 150mbs with ease on the computer, when with the old one I had as much as 60mbs at tops, so is a notable improvement that came with new tech, but as the max is 867mbs if my pc was closer to the device I would enjoy it, but is not enough to move my office from the place. At the end of the day, this is a big improvement to my old pair of devices, they did great for a long year, so I will honor them with the last photo.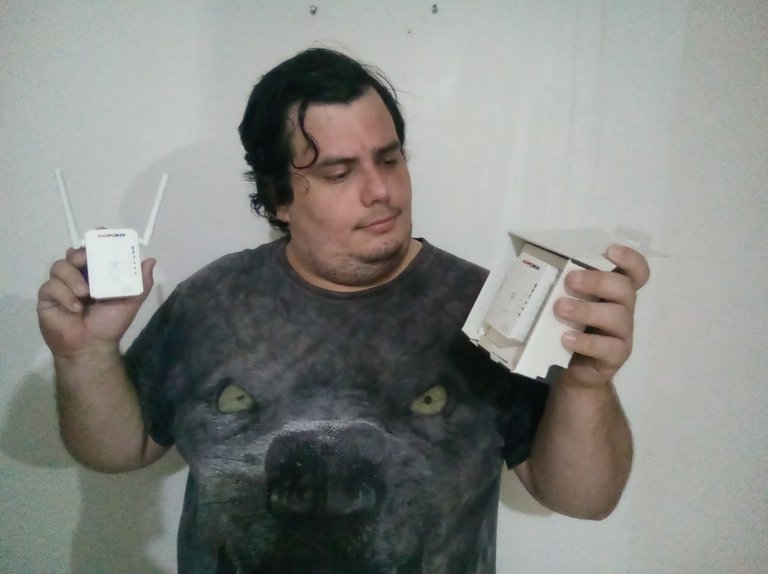 The new Wi-Fi works incredibly and is a lot more stable than my old ones, and it shows me a lot of improvements in my internet daily life, especially when I'm accessing systems like banks and pages that are heavy to load, the stability it has made my life easier, after all, technology is here to ease our lives and make them more comfortable, this AC1200 Archer C50 V6 makes my life a lot easier, thank you for reading and hope to see your unboxings any time soon, if you want to share your opinions, I will read you on the comment section below.
---

---
¡Hola comunidad de Geek Zone!
La tecnología avanza más rápido de lo que la mayoría de nosotros puede adaptarse, especialmente cuando se trata de ordenadores e internet, así que cuando tuve que cambiar mi router Wi-Fi encontré a mi gusto que este router Wi-Fi AC1200 Archer C50 V6 se adapta a mis necesidades de manera que los modelos anteriores no, lo que me lleva aquí a compartir con ustedes el unboxing de hoy.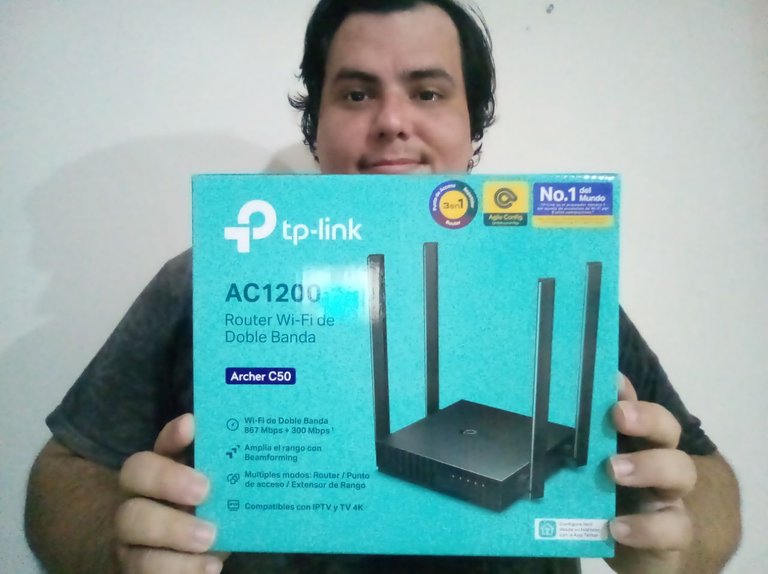 Hace algún tiempo mi viejo router Wi-Fi comenzó a tener problemas, por lo que vino la necesidad de uno nuevo, al principio comenzó con el reinicio de una o dos veces cada día, pero un mes más tarde comenzó a tener problemas de direcciones IP, simplemente no asignará una IP a algunos dispositivos sin ninguna razón para ello, pero con un reinicio manual todo funcionaba bien, pero de repente y de la nada se quemó, supongo que es parte del ciclo de vida del dispositivo, ya que parecía un caso de obsolescencia planificada.


¿Por qué estoy tan seguro de ello? Porque tengo DOS de esos routers Wi-Fi y ambos se dañaron en la misma semana, al mismo tiempo, y uno de ellos no es tan usado como el otro, para ser exactos, guardé uno en su caja por meses como Wi-Fi de respaldo, y al enchufarlo tan pronto como el otro murió, este comenzó a mostrar los mismos problemas en días y en menos de una semana se dañó, eso fue todo.


Me quedé sin Wi-Fi y lo necesitaba con urgencia, así que era el momento de comprar uno nuevo, ya que hay muchas opciones en el mercado, y me fue difícil elegir uno que soportara mis necesidades, pero entonces llegó el TP-Link AC1200 Archer C50V6.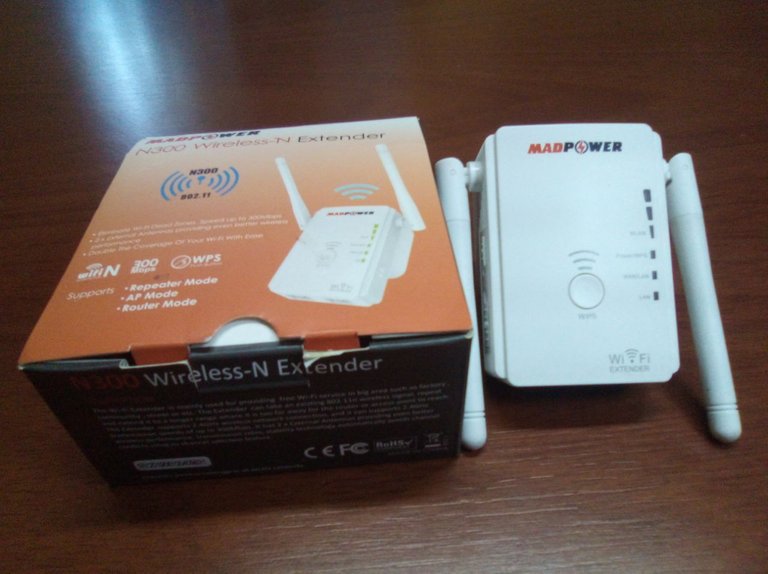 Este nuevo router Wi-Fi venía con competencia, vi varios modelos AC1200, de Mercusys, Xiaomi, Tenda, y muchos otros, pero acabé eligiendo TP-link por una compra anterior que tuve, pues se ha convertido en un aparato maravilloso, no ha dado ni un solo problema en los meses de uso que tiene, y la garantía de un año le daba puntos que no tenía ningún otro del mercado.


Así que después de elegir la marca, vino con modelos específicos, necesitaba algo que tuviera un largo alcance porque mi equipo no está cerca de la instalación de internet, así que se necesitaba beamforming, luego vino lo de las condiciones climáticas, Maracaibo es un lugar realmente caluroso, así que necesitaba un dispositivo que tuviera algún mecanismo de resistencia al calor.


Con esos dos temas a la mano, se redujo a 3 modelos de TP-link, todos de la línea AC1200 y los mejores fueron los dos ArcherC50, el blanco original, el modelo V1 de 2018, y el negro, modelo V6 de 2021 que tenía todo lo que tenía el V1, pero era más pequeño y mejor en mis dos requerimientos.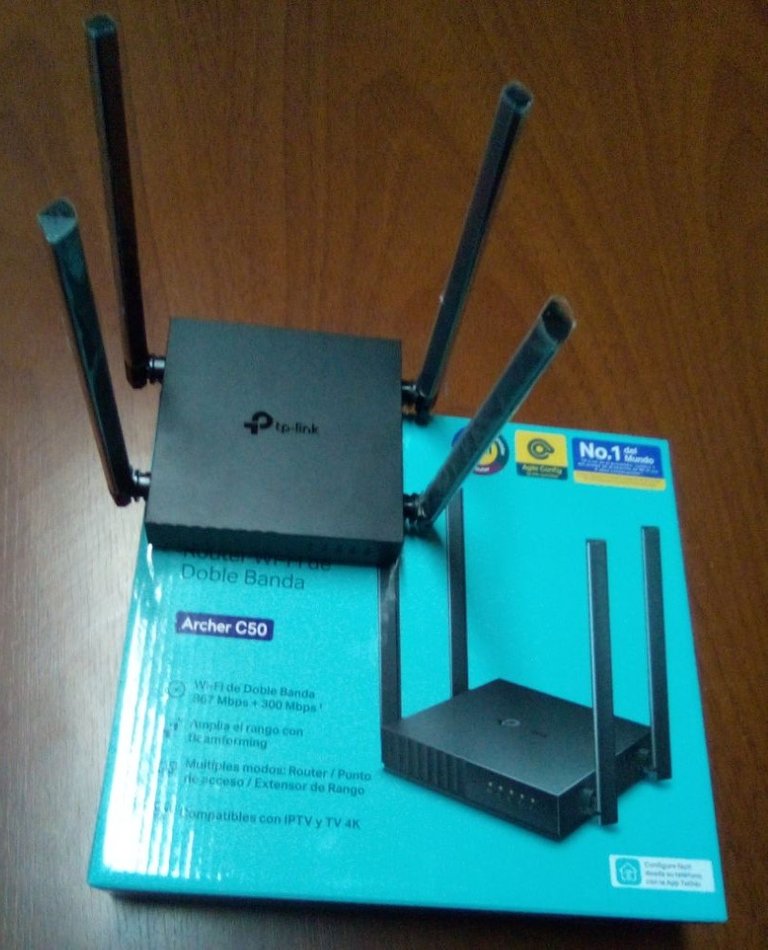 Luego vino la instalación, ya que es tan fácil como el plug and play con un pequeño asistente de configuración que lo hace todo por ti, esa parte fue fácil, elegir el canal para que sea uno que no choque con el Wi-Fi del vecino también fue fácil gracias a este post que leí sobre cómo hacer exactamente esa configuración.


No quería que estuviera sobre la mesa, se calentaba más que en la pared, así que decidí buscar un mueble que tenía, un viejo especiero que acabó convirtiéndose en mi nuevo mueble de pared para el Router, con sólo un poco de creatividad y un par de tornillos bien colocados, ahora está en el aire, en una zona ventosa y seca que le permite respirar y agotar su calor sin problemas.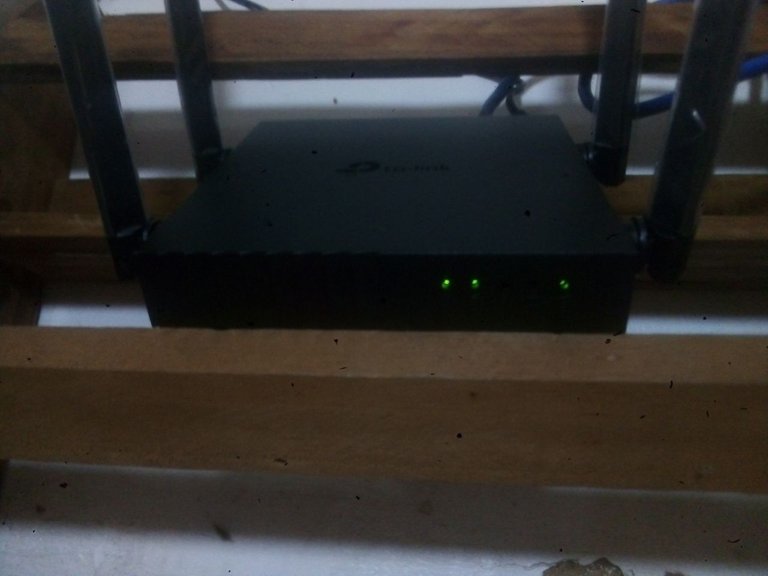 Sobre la obsolescencia programada de un dispositivo como un Wi-Fi, ya que tuve mi justa experiencia antes de esto, creo que no se debería obligar a la gente a cambiar cada año sus dispositivos seleccionados, sin embargo viendo como la tecnología avanza tan rápido todos podemos ver los beneficios de hacerlo, sin embargo no se debería obligar a ello por sus fabricantes.


Todos podemos ver la mejora sólo por los cambios de la V1 a la V6 en la misma línea AC1200 ArcherC50, ya que uno era tan grande como una tableta y el otra es más pequeño que un smartphone, y ambos son buenos, pero el último es simplemente mucho mejor en un paquete más pequeño, lo que permite colocarle en cualquier hogar con más facilidad.


Entonces, ¿Cambiaría el Wi-Fi en un año o dos si lanzaran uno mejor? Lo más probable es que Si, este router me entrega 150mbs con facilidad en el ordenador, cuando con el antiguo tenía hasta 60mbs como máximo, así que es una mejora notable que vino con la nueva tecnología, pero como el máximo es de 867mbs, si mi pc estuviera más cerca del aparato lo disfrutaria, pero no es lo suficiente como para mover mi oficina del lugar. A fin de cuentas, esto es una gran mejora a mi viejo par de dispositivos, lo hicieron muy bien durante un largo año, así que los honraré con la última foto.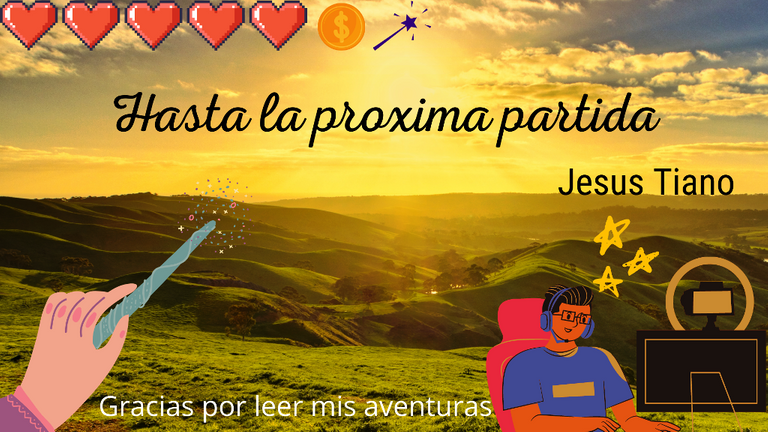 El nuevo Wi-Fi funciona increíblemente y es mucho más estable que los anteriores, y me muestra muchas mejoras en mi vida diaria de internet, sobre todo cuando estoy accediendo a sistemas como bancos y páginas que son pesadas de cargar, la estabilidad me ha facilitado la vida, después de todo, la tecnología está aquí para facilitarnos la vida y hacerla más cómoda, este AC1200 Archer C50 V6 me hace la vida mucho más fácil, gracias por leer y espero ver sus unboxings en cualquier momento, si quieres compartir tus opiniones, te leo en la sección de comentarios más abajo.
Fuente del separador entre idiomas Canva Pro.