Hello, Geek Zone community!
This port has hit the news lately, and that drove me to play the game once again, I love Oot, it was my second favorite childhood game, the first was The Legend of Zelda: Majora's Mask(I'm so excited that the team behind this port is making a Majora's port too, is 55.92% complete right now), I know I was a weird kid, but I loved the dark and sinister tone that game had. Back to Oot, it was my introduction to Zelda Franchise, it made my childhood a lot more great and bearable, and it became one of my most influential games of its decade, it became a golden standard for what a Zelda game should aim to.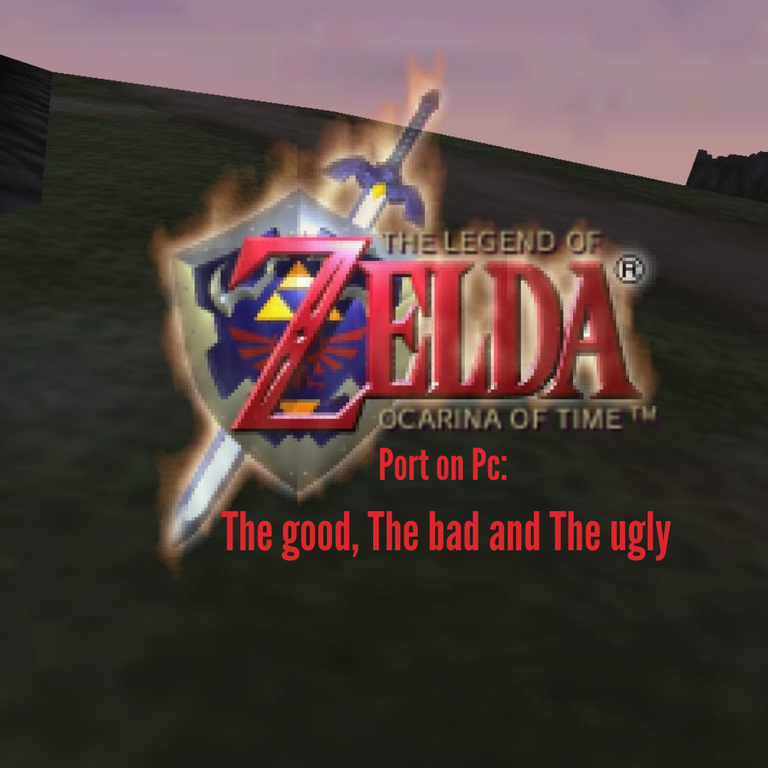 Let's begin with the Ugly, since the port was launched by its team of developers(Harbour Masters), it has become a bit of a controversy. The port is in a green area, the tool(Ship of Harkinian) is legal, but the Oot Rom is on a grey one, you see Rom's are from their intellectual owners, which means Nintendo could try to bring down this port as it has done many times before with other similar fan-made love like Pokémon Uranium.
Of course, I'm not telling you to break the law of intellectual rights, but the ROM is all over the internet, and is easy to obtain, to do it legally you would have to use a tool and make your own ROM from your Fisical copy of the game, is a bit harder but it is possible. Some people theorize that if you own a copy of the game fair use would allow you to play the ROM without issues no matter where you got it, because Nintendo dint loses a sale on it, at least in united states laws it would be allowed, so it doesn't matter where you get the Rom of Oot.
Yet this particular case is weird, the port is perfectly Legal, and Nintendo allowed the Harbour Masters to do it before with a Mario 64 port to pc, so there is hope that they're just going to let it pass and become "good on their eyes" to some point and not pressure the team or the tool in any way.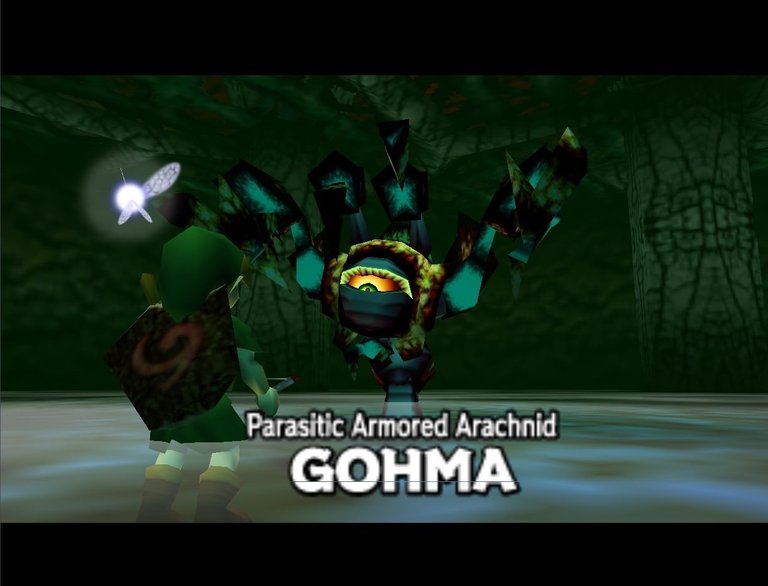 Now I will talk about the bad, this port has nothing to add to the game, it is the same graphics of the N64 on an HD screen, the HD texture pack did allow it to not look horrible but beyond the nostalgia effect, this port is just a gateway, to childhood once again, just like Link picking the master sword and travel back to his childhood, I picked the game and went back to being a small child.
Yes, some people are working on Mods, but they are mostly not part of the team, and those mods are still uncompleted, yet those that are already complete are hard to install if you don't know how to use the Ship of Harkinian. Thankfully once installed the tool is quite easy to understand, just a bit hard on the edges, but works fantastic and does not crash, yet having OOT looking that old with 60 fps is a bit weird.
Beyond that is one hell of a port, it works fantastic, and it's a lot better than emulators, it is a great experience for gameplay, and it feels like time is yet but something in your hands to change. From the moment you pick up the Kokiri sword you petty much know that no matter what you will have fun.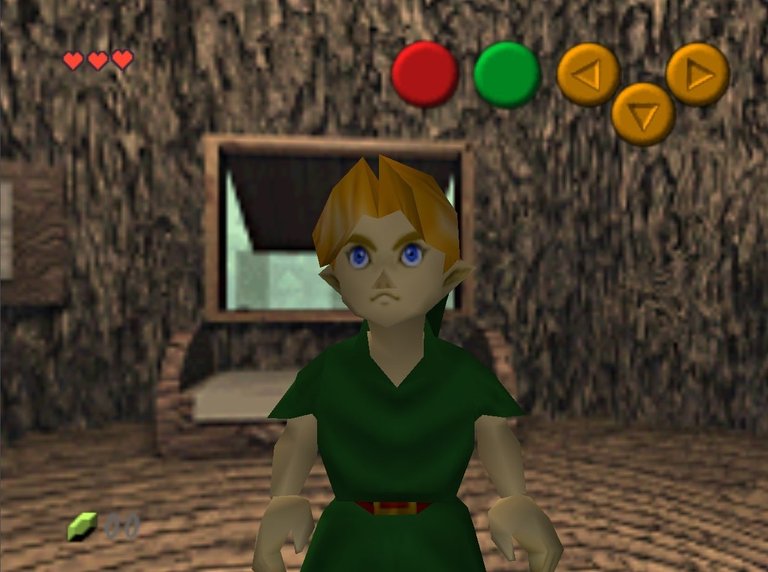 Finally, we have come to the Good, the crown of this work, gameplay, fluency, and enjoyment, this game is amazing in all of those. TLOZ: Ocarina of time works fantastic as a Port, you can easily find some mods to make it possible to control it with a more modern control like PS3 and Xbox with ease using the mods, and the support on the team is amazing, they are more than willing and always helping newcomers.
Some oldies might make a mod to be used with the N64 controller with some modifications in the future, for nostalgia effect, but it amazes me how much good is Oot in the current day, just thinking back to doing the whole Biggoron's Sword quest would usually bring nightmares, but being able to do it on a pc made it a lot more tempting.
I still hate the water temple, I just, HATE IT, but I know I will love to play it when I reach there, if you want to I'm more than glad to help you out to install and play the game just like me, is a test of courage you might out to get.
I'm barely at the start of the game, but in less than 20 minutes I ended the first dungeon(The great Deku Tree) and I found the port to be stable and giving a 10/10 recommend on it, I just hope the modding scene gets into it and made mods as good as possible.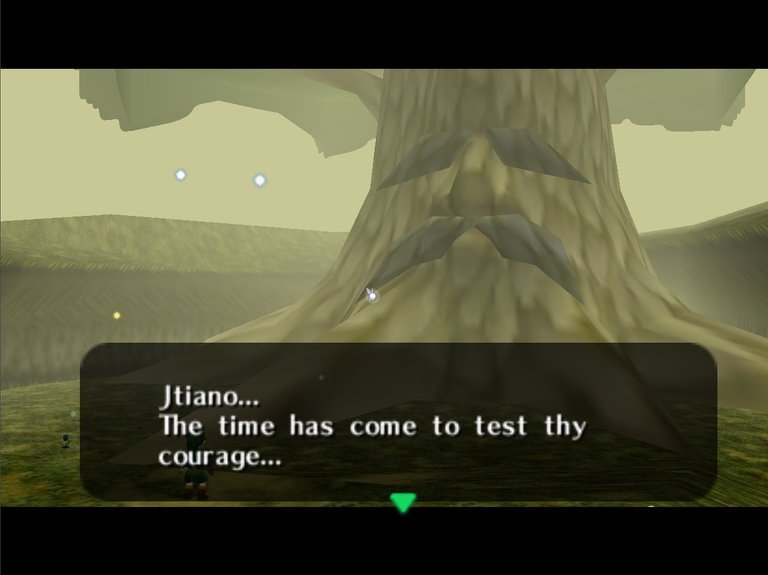 All I can say is that this port feels like a treasure chest, yeah it is kind of hard to reach it but when you do you feel rewarded by the quality of it and how much you can feel the love of the team and their work put into the port.
We have had a few years of Nintendo remakes on our tables, HD versions, and stuff like it, but I just hope Nintendo feels the love of the fans and doesn't shut the Harbour Masters down like they did with the Pokémon Uranium team a few years ago, is not about their work but about the underlying statement on the gaming franchise by teams like these "We just want to share the joy of playing TloZ: Oot to others", that in itself is a major step forward for the fans.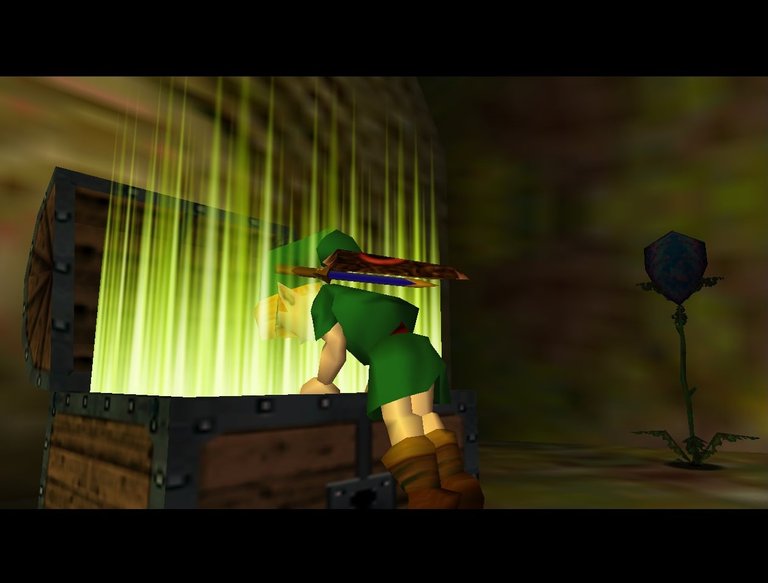 I hope you like this post about more love for the fan works, especially since I did one for the Uranium team, I found it charming to have people love a game so much that they're making it spread on other consoles, places, and even generations. Would you like to try to beat the water temple with me? I reed you on the comments.
---
Spanish
---
¡Hola comunidad de Hive Gaming!
Este port ha llegado a las noticias últimamente, y eso me ha llevado a jugar el juego una vez más, me encanta Oot, fue mi segundo juego favorito de la infancia, el primero fue The Legend of Zelda: Majora's Mask(estoy muy emocionado de que el equipo detrás de este port esté haciendo un port de Majora también, está completado en un 55.92% ahora mismo), sé que era un niño raro, pero me encantaba el tono oscuro y siniestro que tenía ese juego. Volviendo a Oot, fue mi introducción a la franquicia Zelda, hizo mi infancia mucho más grande y llevadera, y se convirtió en uno de mis juegos más influyentes de su década, se convirtió en un estándar de oro para lo que un juego de Zelda debe apuntar.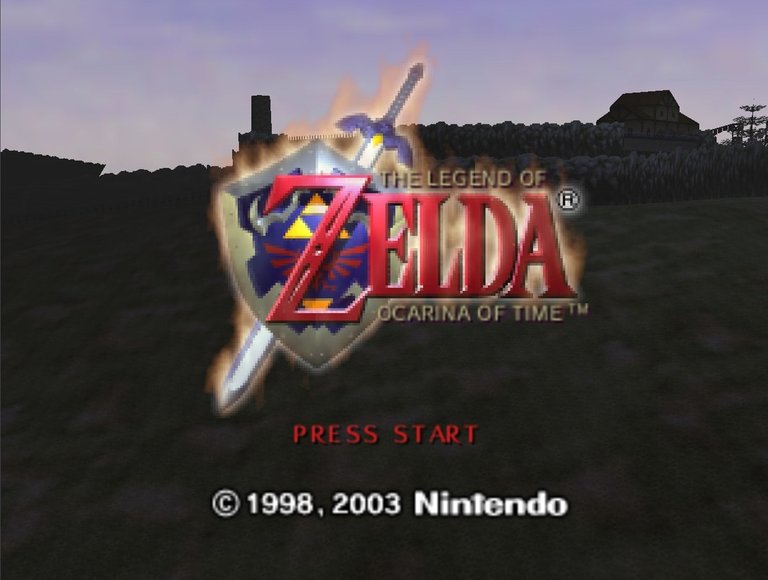 Empecemos por lo Feo, desde que el port fue lanzado por su equipo de desarrolladores(Harbour Masters), se ha convertido en una pequeña controversia. El port está en una zona verde, la herramienta(Ship of Harkinian) es legal, pero la Rom de Oot está en una gris, las Rom son de sus propietarios intelectuales, lo que significa que Nintendo podría intentar echar abajo este port como ya ha hecho muchas veces con otros amores similares hechos por fans como Pokémon Uranium.
Por supuesto, no te estoy diciendo que rompas la ley de derechos intelectuales, pero la ROM está por todo internet, y es fácil de conseguir, para hacerlo legalmente tendrías que usar una herramienta y hacer tu propia ROM a partir de tu copia Fisica del juego, es un poco más difícil pero es posible. Algunas personas teorizan que si tienes una copia del juego bajo las leyes de uso justo te permitiría jugar la ROM sin problemas sin importar de donde la hayas sacado, ya que Nintendo no pierde la venta de la misma, al menos en las leyes de los Estados Unidos estaría permitido, así que no importa de donde saques la Rom de Oot.
Sin embargo este caso en particular es raro, el port es perfectamente Legal, y Nintendo permitió que los Harbour Masters lo hicieran antes con un port de Mario 64 a pc, así que hay esperanza de que simplemente lo dejen pasar y se les den un "Visto bueno" hasta cierto punto y no presionen al equipo o a la herramienta de ninguna manera.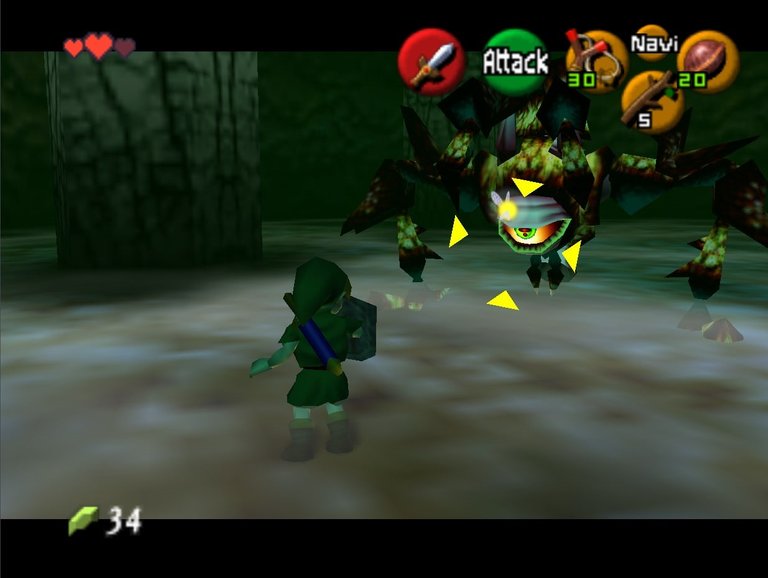 Ahora hablaré de lo malo, este port no tiene nada que añadir al juego, son los mismos gráficos de la N64 en una pantalla HD, el pack de texturas HD si permitió que no se viera horrible pero más allá del efecto nostálgico, este port es solo una puerta de entrada a la infancia una vez más, al igual que Link al coger la espada maestra y viajar a su infancia, yo abri el juego y volví a ser un niño pequeño.
Sí, algunas personas están trabajando en mods, pero en su mayoría no son parte del equipo, y esos mods aún no están terminados, sin embargo los que ya están completos son difíciles de instalar si no sabes cómo usar la Ship of Harkinian. Por suerte, una vez instalada la herramienta es bastante fácil de entender, sólo un poco dura en los bordes, pero funciona fantásticamente y no se cuelga, aunque tener OOT con un aspecto tan antiguo con 60 fps es un poco raro.
Más allá de eso es un port increible, funciona fantásticamente, y es mucho mejor que los emuladores, es una gran experiencia de juego, y se siente como si el tiempo estuviera aún en tus manos para cambiarlo. Desde el momento en que recoges la espada Kokiri sabras lo mucho que no importa ya que vas a divertirte.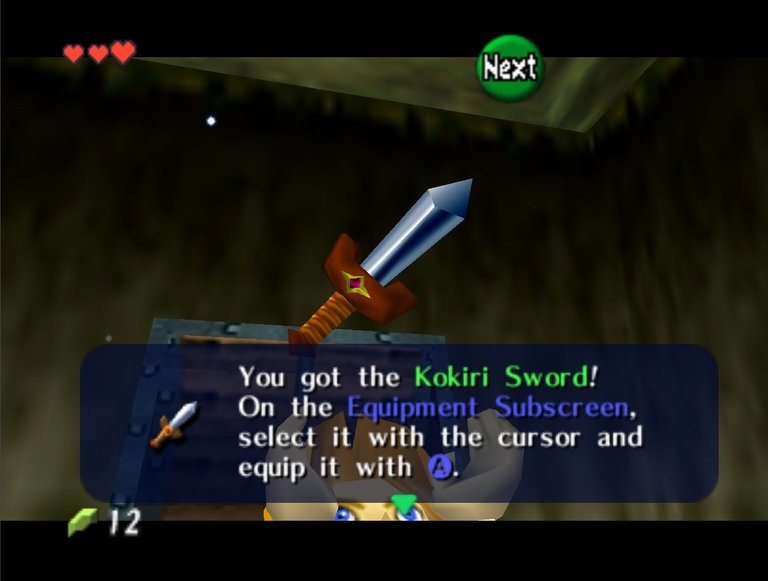 Por último, hemos llegado a lo Bueno, la corona de esta obra, la jugabilidad, la fluidez y la diversión, este juego es increíble en todo eso. TLOZ: Ocarina of time funciona fantásticamente como Port, puedes encontrar fácilmente algunos mods para poder controlarlo con un mando más moderno como el de PS3 y Xbox con facilidad usando los mods, y el equipo de soporte es increíble, están más que dispuestos y siempre ayudando a los nuevos.
Algunos veteranos podrían hacer un mod para ser usado con el mando de N64 con algunas modificaciones en el futuro, por efecto de la nostalgia, pero me sorprende lo bueno que es Oot en la actualidad, solo pensar en hacer toda la quest de la espada de Biggoron suele traer pesadillas, pero poder hacerlo en un pc lo hace mucho más tentador.
Sigo odiando el templo del agua, simplemente, LO ODIO, pero sé que me encantará jugarlo cuando llegue allí, si quieres estoy más que encantado de ayudarte a instalar y jugar el juego al igual que yo, es una prueba de valor que puedes encontrar.
Apenas estoy en el inicio del juego, pero en menos de 20 minutos terminé la primera mazmorra(El gran árbol Deku) y el port me pareció estable y le doy un 10/10 de recomendación, solo espero que la escena del modding se ponga las pilas y haga mods lo mejor posible.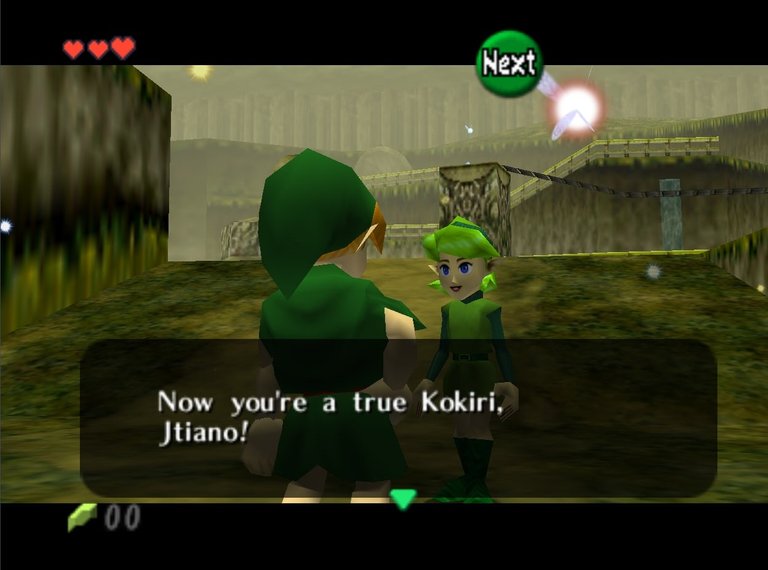 Todo lo que puedo decir es que este port se siente como un cofre del tesoro, sí es algo difícil de alcanzar pero cuando lo haces te sientes recompensado por la calidad del mismo y lo mucho que puedes sentirse el amor del equipo a la obra y su trabajo puesto en el port.
Hemos tenido unos cuantos años de remakes de Nintendo en nuestras mesas, versiones en HD y cosas así, pero sólo espero que Nintendo sienta el amor de los fans y no cierre a los Harbour Masters como hicieron con el equipo de Pokémon Uranium hace unos años, no se trata de su trabajo sino de la declaración subyacente en el mercado de los juegos por parte de equipos como estos "Sólo queremos compartir la alegría de jugar a TloZ: Oot con otros", eso en sí mismo es un gran paso adelante para los fans.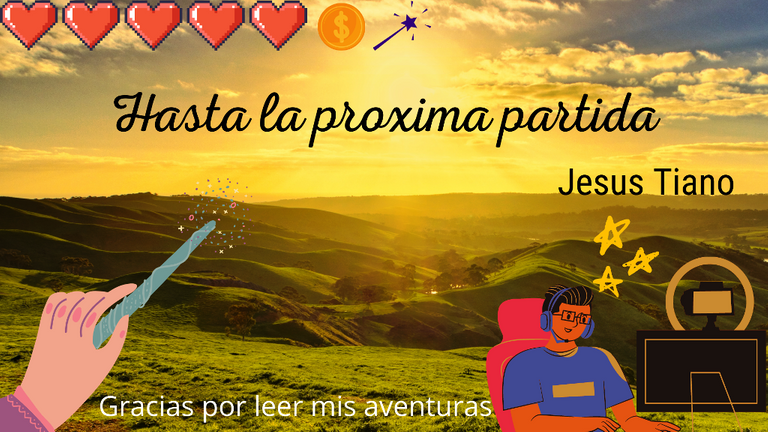 Espero que les guste este post que trata de más amor a las obras de los fans, sobre todo desde que hice uno para el equipo de Uranio, me pareció encantador que la gente ame tanto un juego que lo busque difundir en otras consolas, lugares e incluso generaciones ¿Te gustaría intentar vencer al templo del agua conmigo? Les espero en los comentarios.