Hello, Geek Zone community!
I'm amazed at how time flies, it has been so long yet so little from my happiness back when I bought this very computer I'm writing on, now that a few months have passed I'm gonna talk about my experience with it and a few recommendations to others if you are going to buy this model of HP or another that resembles it.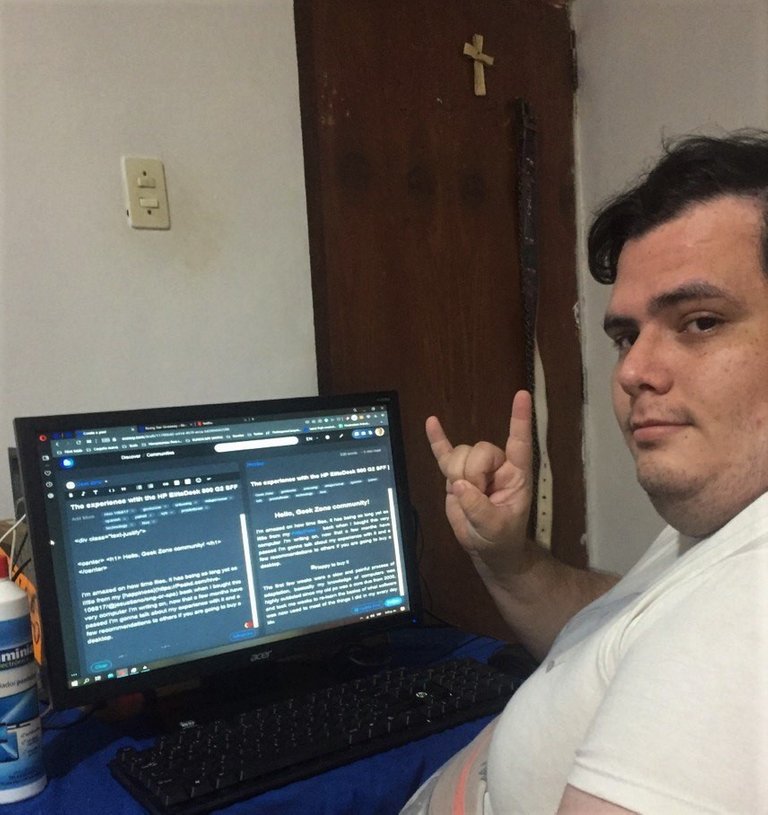 The first few weeks were a slow and painful process of adaptation, basically, my knowledge of computers was highly outdated since my old pc was a core due from 2006, and it took me weeks to re-learn the basics of what software was now used to most of the things I did in my everyday life.
Making my initial experience a hellish walk on paradise, at times it felt amazing, at times it fell like Virgil stared at me and told me to let it go and walk by some hideous app that no longer existed to a new and different app that I could use on Windows 10. Some of the free tools I used back on my old pc existed, but they were now utter garbage or worse, making me take my time on doing this post.
So my advice for those days that might happen to you when you buy a desktop is: learn to let go and proceed forward, technology evolves for a reason, every time an app becomes obsolete there will be a new one to fill the gap on the market, just give it time and be on the watch.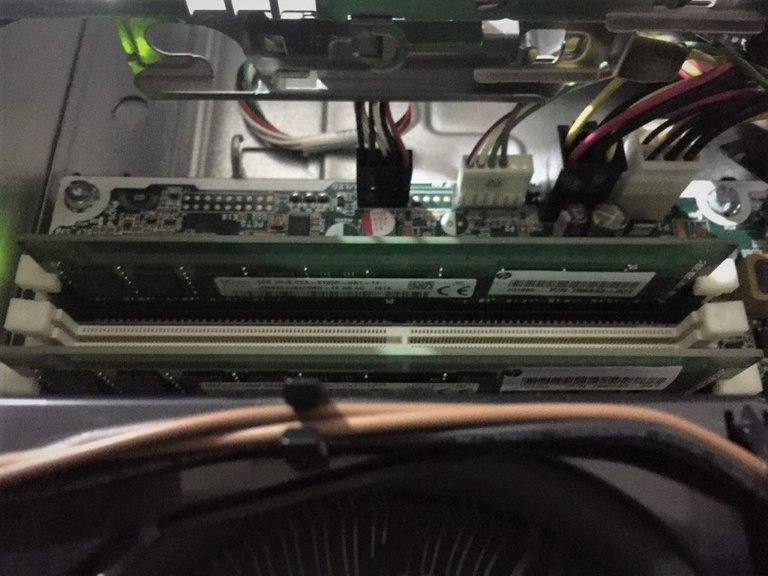 Why did I start with the bad? Because that was all there was bad on this experience, after I re-learned the basics and proceeded forward a whole world opened for me and my god I was amazed at how much I could do with my HP EliteDesk.
From that point forward, I realized that I needed to make some purchases over time, as I want to be able to edit video heavily to make some vlogs about me losing the extra pounds that I have on my belly. So 8 gigabits of ram is not nearly enough for that, yes I could make do with that with some less powerful video editing software, but that is not my goal, either go big or go home, at least will out nothing more than an integrated Graphics Card.
Talking about it, the Intel® HD Graphics 530 is both an amazing piece of tech and a piece of overheated card at the same time, it overheats a lot, but it gives a great performance for it, I'm more than amazed at how much this integrated can pull out, for example, my recent most recent Gaming post, just look on how it looks, those are my screenshots on my copy of Metro 2033, and it may not be much, but it looks stunning considering that is an integrated Graphics Card.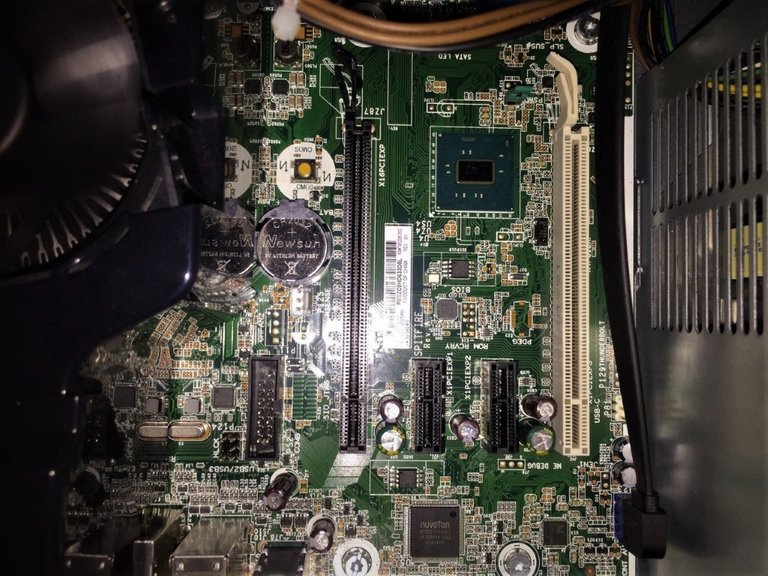 Next was the monitor, keyboard, and mouse, they came with the computer, they are cheap parts, and they are already sustaining damage, for example, several keys of the keyboard are already heavily deteriorated, so I know for a fact this is a fake knot off of an HP keyboard, the mouse as well.
The monitor was a Refurbished item, so I expected none of it, yet it ended up being great, so far over 3 months of continuous use and is a good, wonderful experience.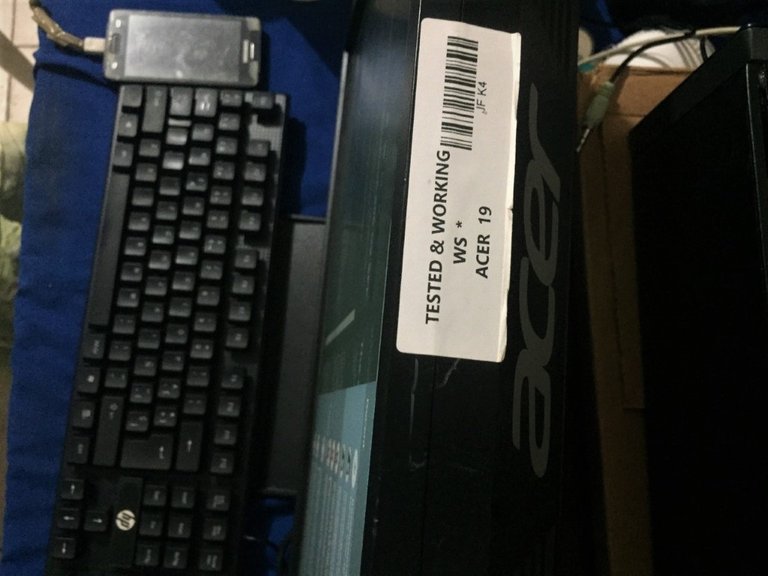 At this point all I can say is that my new computer overcame my expectations of it and at the same time I find it lacking for my goals, so my close goals are both more RAM and a Graphics Card, an HP EliteDesk 800 G2 SFF is a great Desktop for any common user, for a low price is a balanced and affordable Computer.
It is a great Desktop computer for a low budget of 300 USD, yet I found it lacking for modern-day requirements, recommended as a starting point in modern-day Hive, but is not a computer for the long run if you don't end up modifying it. I will probably have to replace the keyboard and mouse in a couple of months as well for its quick deterioration, I'm gonna add a photo so you can appreciate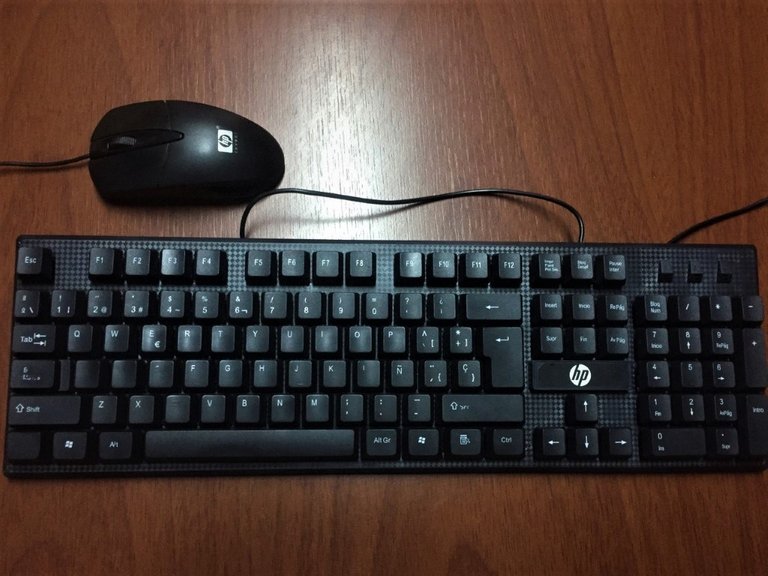 I hope you liked my appreciation of this model of a desktop computer, it was a good purchase, it made my life a lot easier, yet I found it lacking in modern-day, 8 gigabits of ram is not nearly enough for modern computer apps, even Google Chrome eats a lot of RAM if we let it be. What computer would you buy with a low budget of $300? What would expect from that budget?
---
Spanish
---
¡Hola comunidad de Geek Zone!
Me sorprende l orapido que pasa el tiempo, ha pasado tanto tiempo y a la vez tan poco desde mi felicidad allá cuando compré este mismo ordenador en el que estoy hoy escribiendo, ahora que han pasado unos meses voy a hablar de mi experiencia con él y unas cuantas recomendaciones a los demás si vas a comprar este modelo de HP u otro que se le parezca.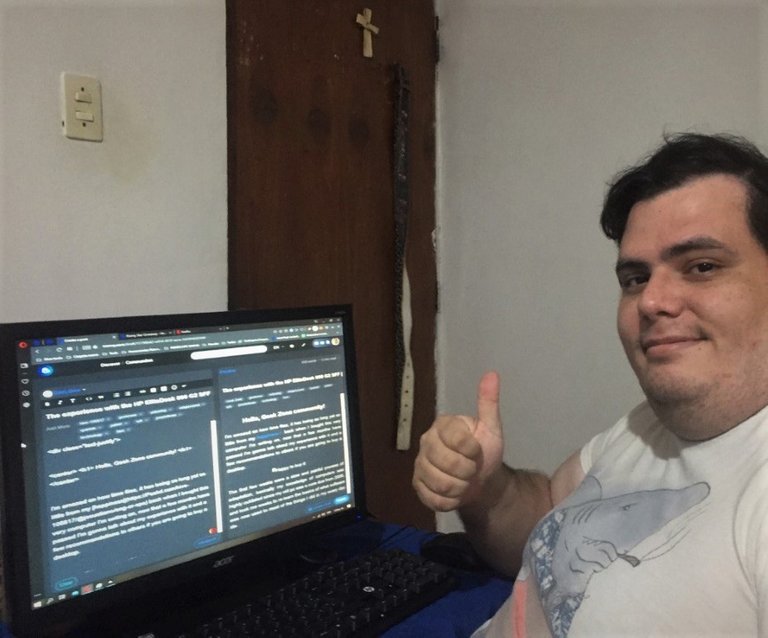 Las primeras semanas fueron un lento y doloroso proceso de adaptación, básicamente, mis conocimientos de informática estaban muy desfasados ya que mi antiguo pc era un core debido del año 2006, y me costó semanas volver a aprender lo básico del software que ahora se utilizaba para la mayoría de las cosas que hacía en mi día a día.
Haciendo de mi experiencia inicial un paseo infernal por el paraíso, por momentos se sentía increíble, por momentos caía como si Virgilio me mirara fijamente y me dijera que lo dejara pasar y dejara de usar alguna aplicación horrible que ya no existía a una nueva y diferente que pudiera usar en Windows 10. Algunas de las herramientas gratuitas que usaba en mi antiguo pc existían, pero ahora eran una auténtica basura o algo peor, lo que me hizo tardar en hacer este post.
Así que mi consejo para esos días que te pueden pasar cuando te compres un ordenador de sobremesa es: aprende a dejarte llevar y sigue adelante, la tecnología evoluciona por algo, cada vez que una app se quede obsoleta habrá una nueva que llene el hueco en el mercado, solo hay que darle tiempo y estar atento.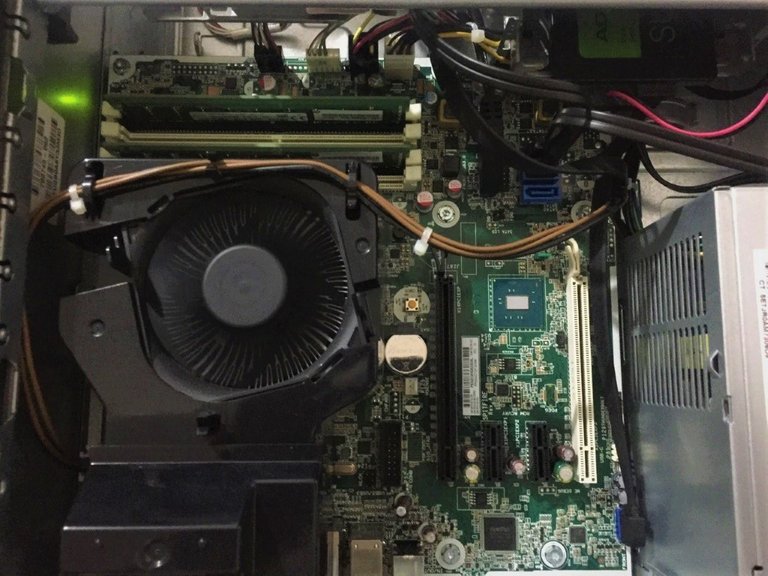 ¿Por qué he empezado por lo malo? Porque eso fue todo lo malo en esta experiencia después de que reaprendí lo básico y procedí hacia adelante, todo un mundo se abrió para mí y me sorprendió lo mucho que podía hacer con mi HP EliteDesk.
A partir de ese momento me di cuenta de que tenía que hacer algunas compras con el tiempo, ya que quiero ser capaz de editar vídeo en gran medida para hacer algunos vlogs sobre mí perder los kilos de más que tengo en mi vientre. Así que 8 gigas de ram no es ni de lejos suficiente para eso, sí que podría conformarme con eso con algún software de edición de vídeo menos potente, pero ese no es mi objetivo, o te vas por lo mejor o te vas a casa, al menos mientras tenga nada más que una tarjeta gráfica integrada.
Hablando de ello, la Intel® HD Graphics 530 es una pieza de tecnología increíble y una tarjeta sobrecalentada al mismo tiempo, se sobrecalienta mucho, pero da un gran rendimiento por ello, estoy más que asombrado de lo mucho que puede sacar esta integrada, por ejemplo, mi más reciente Publicación de videojuegos, sólo hay que ver cómo se ve, esas son mis capturas de pantalla en mi copia de Metro 2033, y puede que no sea mucho, pero se ve impresionante teniendo en cuenta que es una tarjeta gráfica integrada.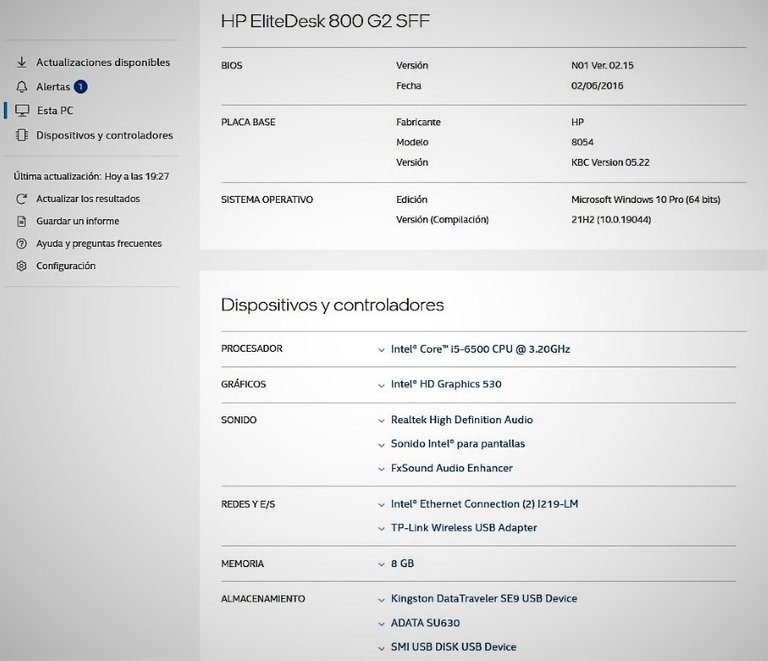 Lo siguiente fue el monitor, el teclado y el ratón, venían con el ordenador, son piezas baratas, y ya están sufriendo daños, por ejemplo, varias teclas del teclado ya están muy deterioradas, por lo que sé a ciencia cierta que es una imitacion barata y falsa de un teclado HP, el ratón también.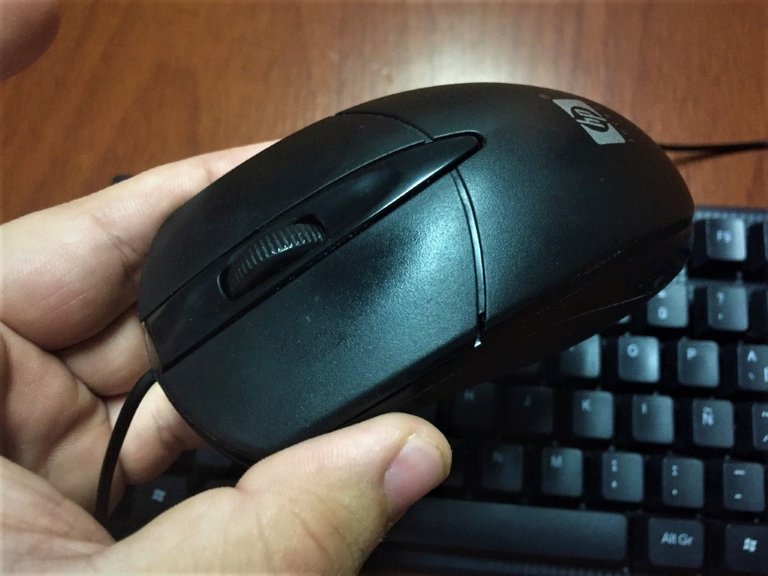 El monitor era un artículo Refurbished, por lo que no esperaba nada de el, sin embargo terminó siendo genial, hasta ahora más de 3 meses de uso continuo y ha resultado en una buena y maravillosa experiencia.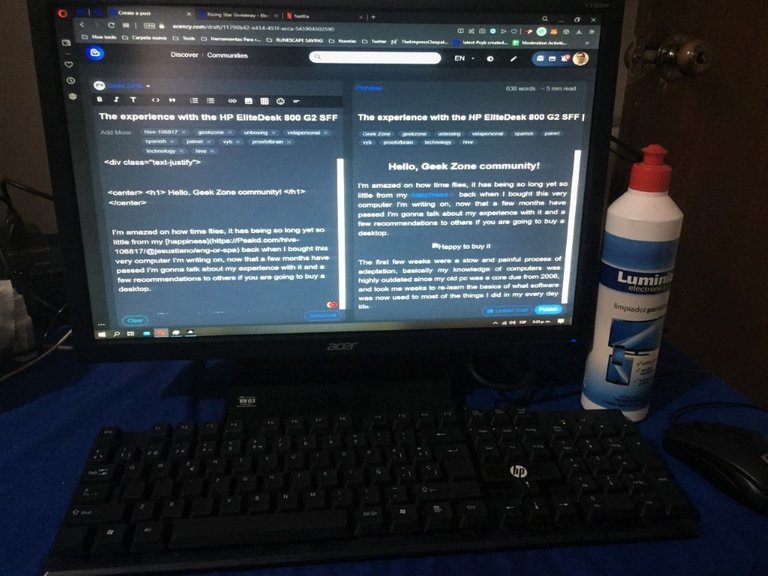 En este punto lo único que puedo decir es que mi nuevo ordenador superó mis expectativas sobre él y al mismo tiempo lo encuentro carente para mis objetivos, por lo que mis objetivos cercanos son tanto más RAM como una Tarjeta Gráfica, un HP EliteDesk 800 G2 SFF es un gran Ordenador de Sobremesa para cualquier usuario común, por un precio bajo es un Ordenador equilibrado y asequible.
Es un gran Ordenador de Sobremesa por un presupuesto bajo de 300 USD, sin embargo lo encontré escaso para los requerimientos actuales, recomendado como punto de partida en el Hive actual, pero no es un ordenador para el largo plazo si no lo acabas modificando, aparte probablemente tenga que cambiar el teclado y el ratón en un par de meses también por su rápido deterioro.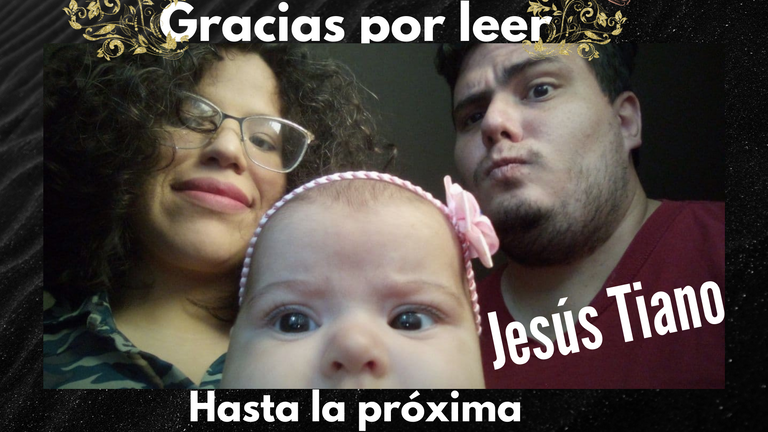 Espero que les haya gustado mi apreciación sobre este modelo de ordenador de sobremesa, ha sido una buena compra, me ha facilitado mucho la vida, sin embargo le he encontrado carencias en la actualidad, 8 gigabits de ram no son ni mucho menos suficientes para las aplicaciones informáticas modernas, incluso Google Chrome se come mucha RAM si lo dejamos. ¿Qué ordenador comprarías con un presupuesto bajo de 300-350 dólares? ¿Qué esperarías de ese presupuesto?