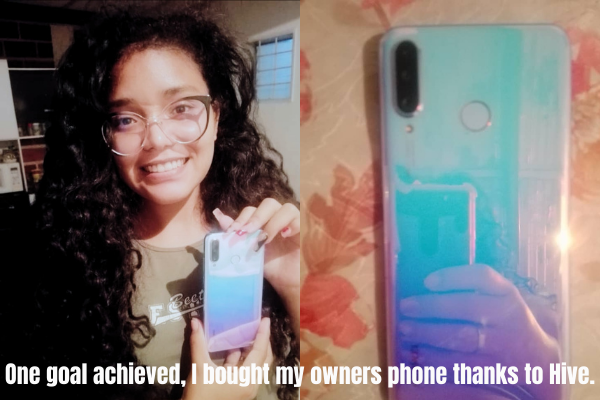 Hello friends, today I want to share with you a great achievement that perhaps for many is small for me, it meant a lot, and although due to Internet problems I could not share with you I am glad to be able to do it now. This is a goal achieved thanks to Hive.
When I started on this platform it was quite difficult for me, mainly because I only had my phone that from so many crashes and so on it had almost no strength left for everything I was using it for, due to problems with the touch and battery and a bad Internet connection, many times all my work of hours of layout was erased because the phone was suddenly turned off.
Then I set as a goal to save to buy a new phone, something that the truth was far away because I did not want to buy just any phone, I specifically wanted a Huawei P30 Lite, I remember that when the P30 came out it became very popular for its camera, and I was fascinated, then came out the Lite version of 256 gb of internal memory, and I said that's the phone I want.
Hola amigos, hoy quiero compartir con ustedes un gran logro que quizá para muchos sea pequeño para mi, significó bastante, y aunque por problemas de Internet no pude compartirlo con ustedes en ese momento(hace 3 meses), me alegra poder hacerlo ahora. Se trata de una meta alcanzada gracias a Hive.
Cuando inicié en esta plataforma fue bastante difícil para mi, principalmente porque solo tenía mi teléfono que de tantas caídas y demás ya no le quedaban casi fuerzas para todo lo que lo estaba utilizando, debido a problemas con el táctil y la batería además de una mala conexión a Internet, muchas veces todo mi trabajo de horas de maquetado se borraba porque el teléfono se apagaba de repente.
Entonces me puse como meta ahorrar para comprarme un nuevo teléfono, algo que la verdad veía lejano porque no quería comprar cualquier teléfono, específicamente quería un Huawei P30 Lite, recuerdo que cuando salió el P30 se hizo muy popular por su cámara, y yo quedé fascinada, luego salió la versión Lite de 256 gb de memoria interna, y dije "ese es el teléfono que quiero".
---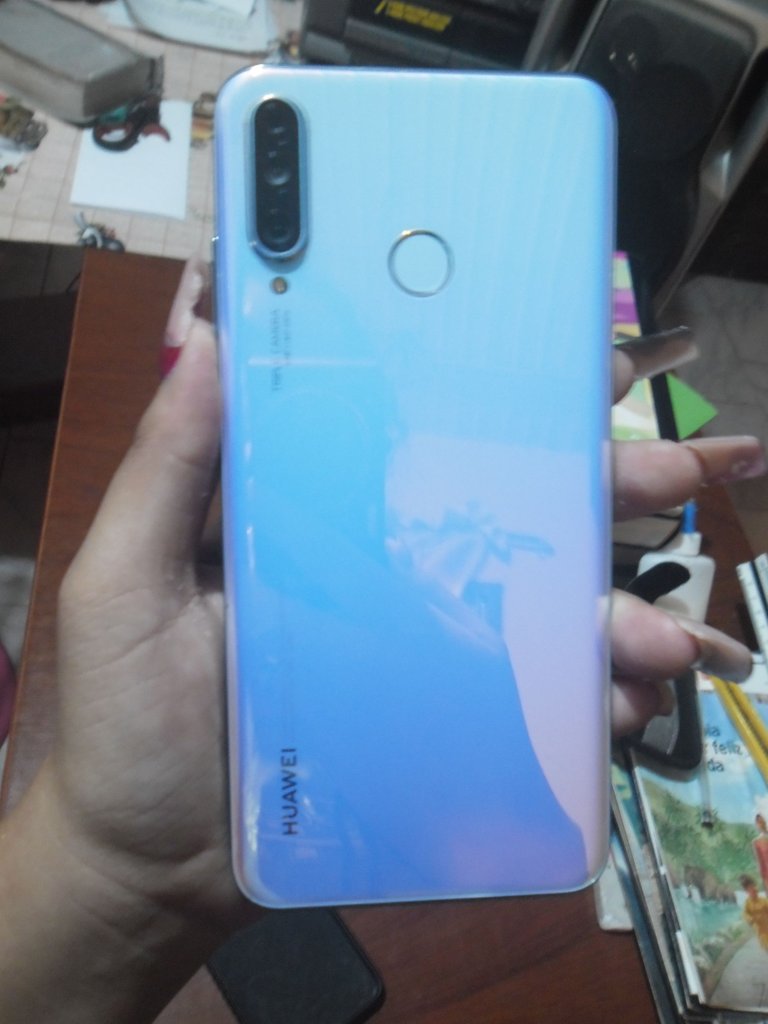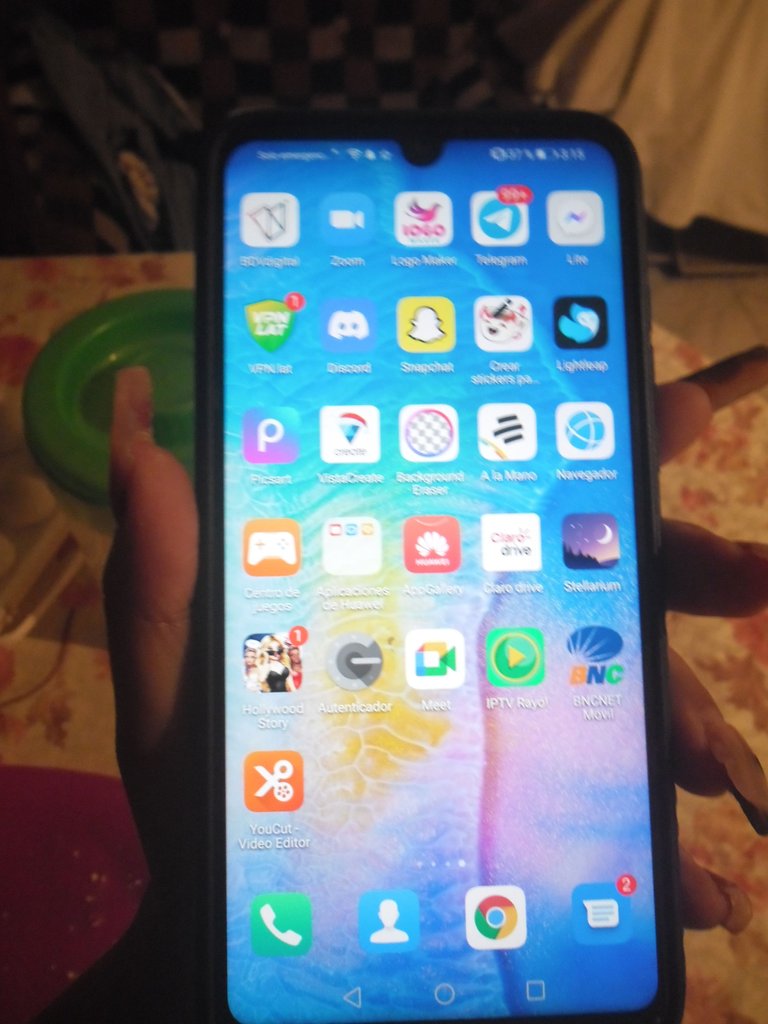 ---
I looked for it everywhere, but its price was impossible for me at that time, even so with effort despite the difficulties, little by little I was saving the money, I saved hbd and also made power donw to complete the money, the price of the phone for some reason was increasing more and more, until my husband came up with the idea of looking for the phone in Colombia, since we live on the border with Colombia, and there was a chance that there was cheaper.
We did not get it in the Colombian town near our home, but we got it in another department (state) of the country, specifically in Bogota and since I have a friend who emigrated there, I asked him to buy it for me and send it from a shipping agency to the Colombian town near where we live.
The wait was long, day and night I imagined that something would happen with the phone, that it would be stolen or something like that (you know, habit haha) plus due to lack of Internet it was sometimes difficult to search on the page of the shipping agency to see where my package was coming from. Anyway, it was really stressful because I didn't know what could happen.
After 8 days (now that I think about it, it wasn't that long) my phone finally arrived, the box had been damaged so it arrived wrapped in a small protective bubble bag, and the charger, both inside a plastic bag. When I saw it I almost had a heart attack, the first thing I thought was that the touchscreen was broken or that the phone just wouldn't work.
Lo busque en todas partes, pero su precio era imposible para mi en ese momento, aun así con esfuerzo a pesar de las dificultades, poco a poco fui ahorrando el dinero, ahorre hbd y además hice power donw para poder completar el dinero, el precio del teléfono por alguna razón cada vez aumentaba más, hasta que a mi esposo se le ocurrió buscar el teléfono en Colombia, ya que nosotros vivimos en frontera con Colombia, y había posibilidades de que allá se consiguiera más económico.
No conseguimos en el pueblo de Colombia cercano a casa, pero conseguimos en otro departamento (estado) del País, específicamente ren Bogotá y ya que tengo un amigo que emigró para allá, le pedí el favor de que me lo comprara y lo enviara desde una ajencia de envió hacia el pueblo de Colombia que se encuentra cerca de donde vivimos.
La espera fue larga, día y noche imaginaba que pasaría algo con el teléfono, que se lo robaria o algo así (ya saben, costumbre jaja) además de que por falta de Internet a veces era difícil buscar en la página de la agencia de envío para ver por donde venía mi paquete. En fin, fue algo realmente estresante porque no sabía que podía pasar.
Después de 8 días (ahora que lo pienso no fue tanto) finalmente llegó mi teléfono, la caja se había dañado así que llego envuelto en una pequeña bolsa protectora de esas que tienen burbujas, y el cargador, ambos dentro de una bolsa plástica. Cuando lo vi casi me dió un infarto, lo primero que pensé es que el táctil estaba roto o que el teléfono simplemente no funcionaria.
---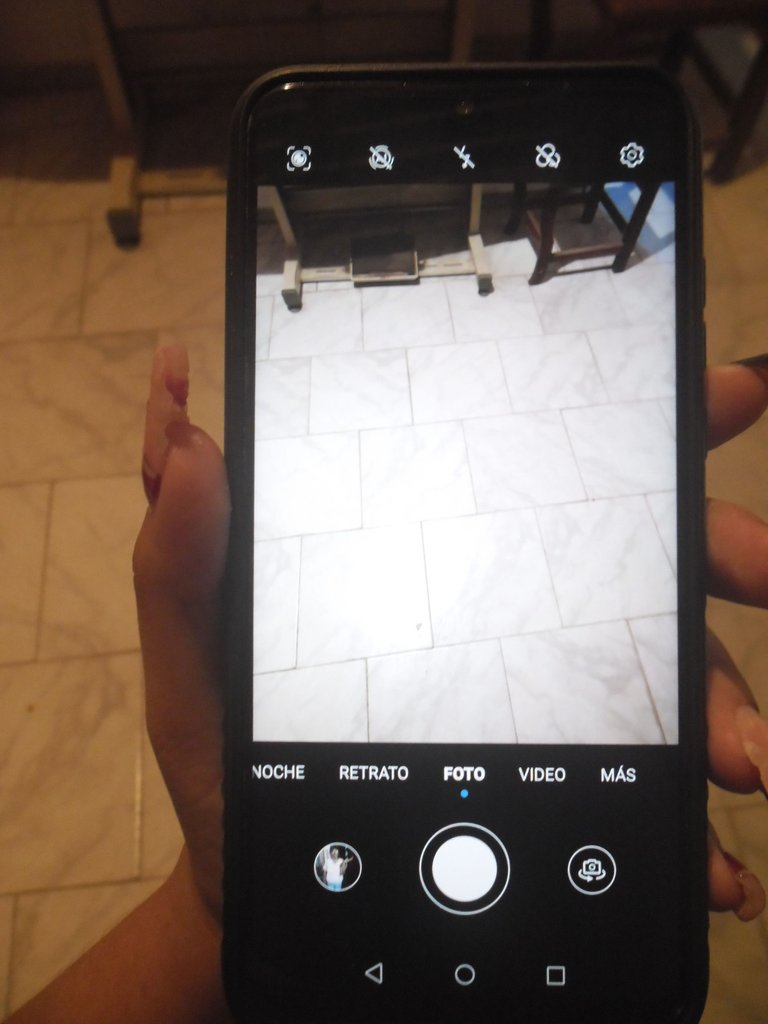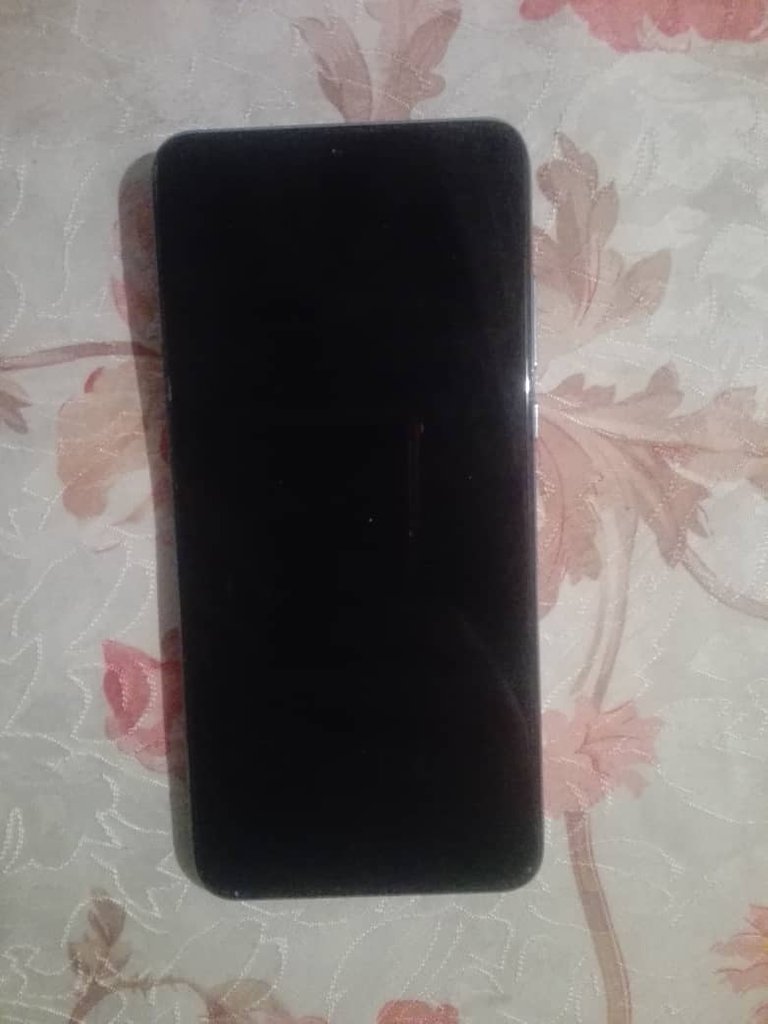 ---
But in the end, the phone arrived well, nothing happened to it at all, I saw it and it was love at first sight, its colors and how smoothly I could handle it, I loved it, it is super fast and for now and for a long time I don't have to worry about not having memory in the phone, something that happened to me very often with my previous phone.
Even though I took the risk of buying my phone, and there was a chance that the phone might not arrive, it did and I was very, very happy. So now I can more easily create my publications, record videos and take good pictures, except today I had to take the pictures on the phone.
Pero al final, el teléfono llegó bien, no le pasó nada en absoluto, lo vi y fue amor a primera vista, sus colores y lo suave que podía manejarlo me encantó, es super rápido y por ahora y por un buen tiempo no debo preocuparme por no tener memoria en el teléfono, algo que me pasaba muy seguido con mi anterior teléfono.
Aunque me arriesgué a comprar mi teléfono, y había la posibilidad de que el teléfono no llegara, si llegó y fui muy pero muy feliz. Entonces ahora con mayor facilidad puedo crear mis publicaciones, grabar videos y tomar buenas fotos, excepto hoy que tuve que tomarle las fotos al teléfono.
---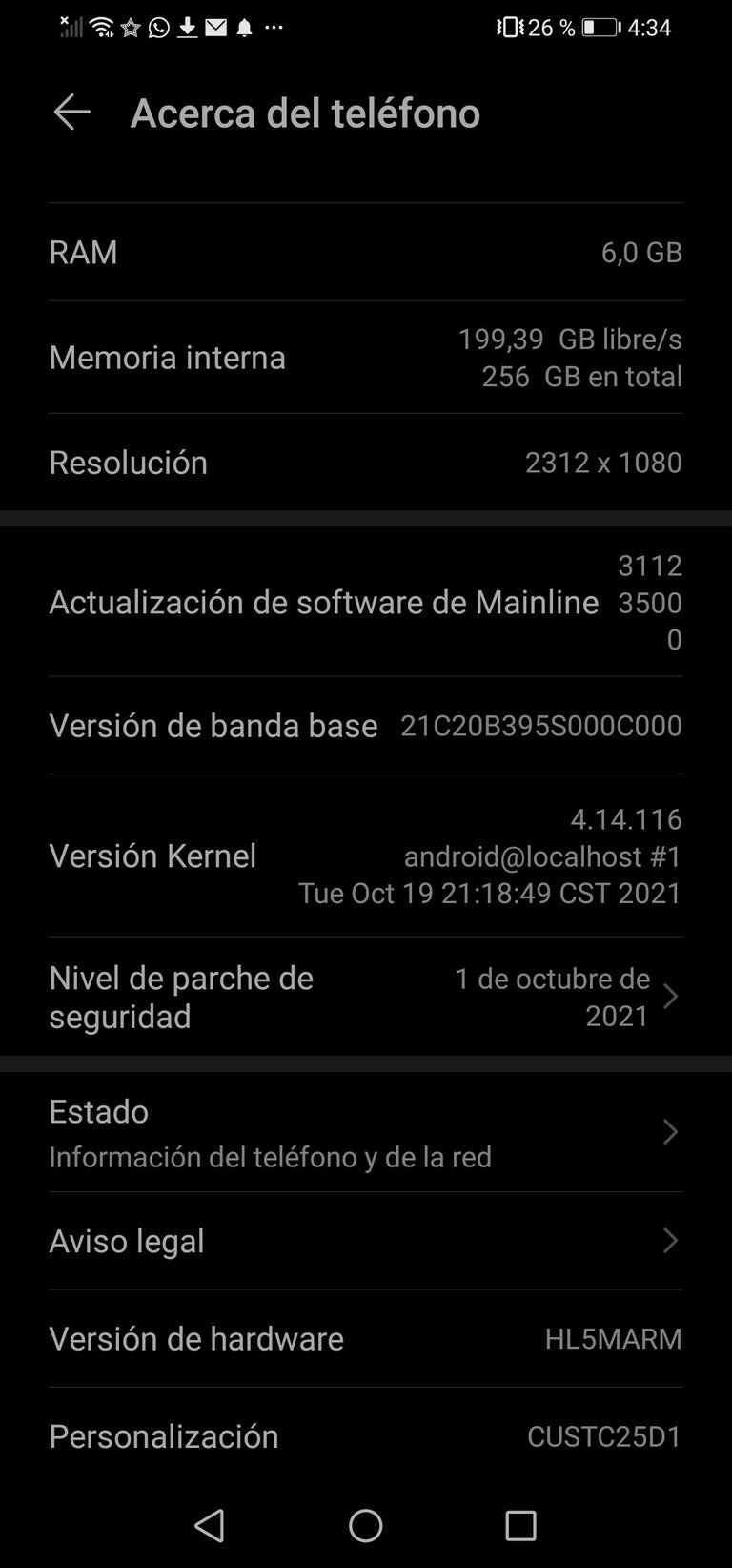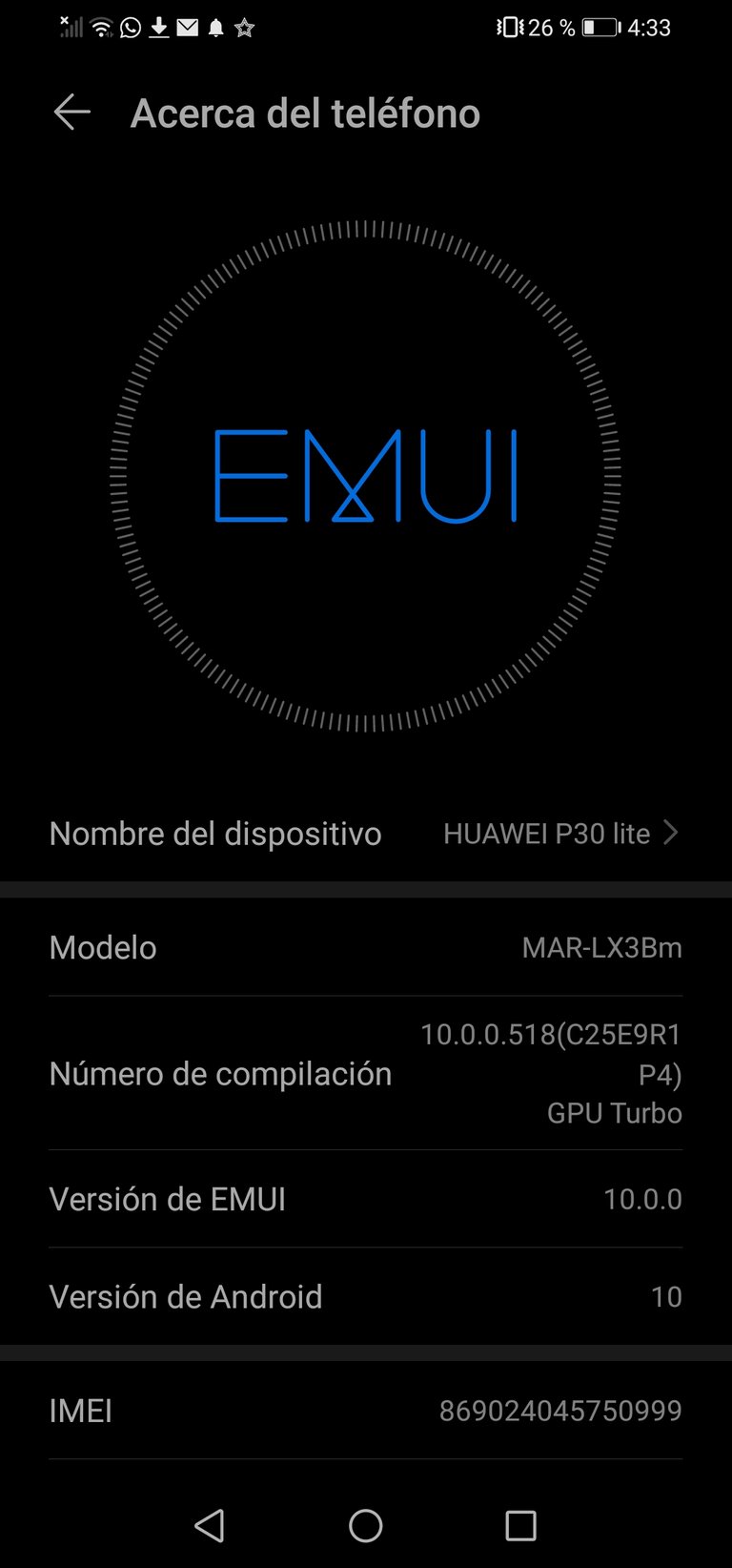 ---
I honestly don't know too much about technology and basically in a phone I'm just looking for a good camera and enough storage space, to take enough pictures and save them. The Huawei P30 Lite has 256 of internal memory and 6 of Ram memory, thanks to this my phone never sticks, it is very fast and I sincerely love that.
It has triple camera one of 8 another of 12 and another of 48 megapixels, and although I'm still learning to use it I really like the quality of the photos, it's just great, I feel that with this phone I can learn a little more about photography, something I want to do for quite some time. It's a great phone, I dreamed of having and when I got it I was just happy, I'm still adjusting to it but I love it.
So yes friends, we can set goals and achieve them if we strive for it, in my case it was this phone, which really was a great achievement for me, but it works with everything, if we are constant we can achieve it, I hope you liked my publication, see you later, we will read each other next time.
Sinceramente no se demasiado sobre tecnología y basiacamente en un teléfono solo busco buena cámara y suficiente espacio de almacenamiento, para tomar bastantes fotos y guardarlas. El Huawei P30 Lite tiene 256 de memoria interna y 6 de Memoria Ram, gracias a esto mi teléfono no se pega nunca, es muy rápido y eso sinceramente me encanta.
Tiene triple cámara una de 8 otra de 12 y otra de 48 megapixeles, y aunque aún estoy aprendiendo a usarla me gusta mucho la calidad de las fotos, es simplemente genial, siento que con este teléfono puedo aprender un poco más de fotografía, algo que quiero hacer desde hace bastante tiempo. Es un teléfono genial, que soñaba con tener y cuando lo tuve fui simplemente feliz, sigo adaptándome a él pero me encanta.
Entonces si amigos, podemos ponernos metas y alcanzarlas si nos esforzamos por ello, en mi caso fue este teléfono, que realmente fue un gran logro para mi, pero funciona con todo, si somos constantes podemos lograrlo, espero les haya gustado mi publicación, hasta luego, nos leeremos la próxima ocasión.
---