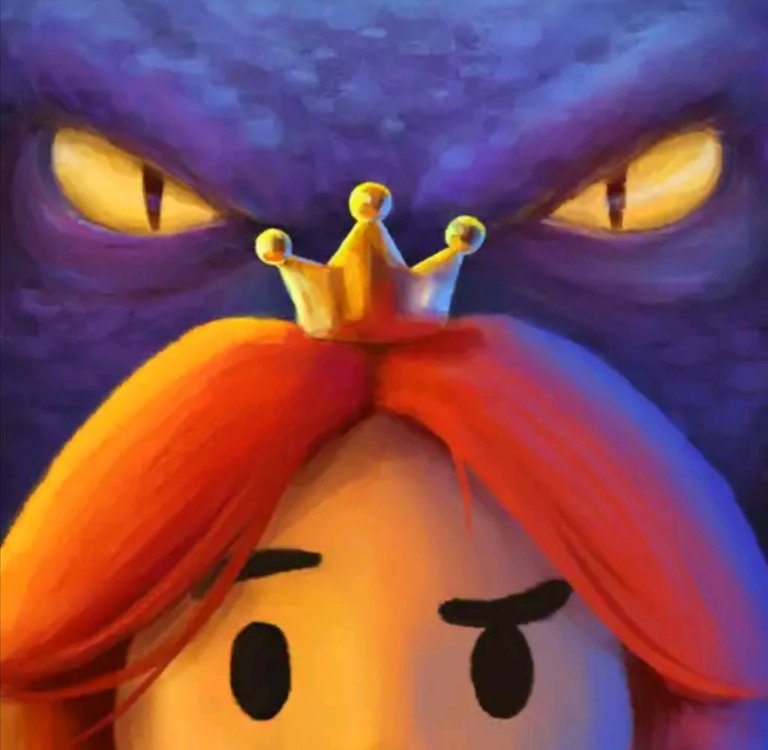 Greetings dear friends, I hope you are having a great day, I am very happy to come back to this great community where we can share our experiences with different technological equipment and also applications, including the games that I like so much, today I want to share with you a new game that I have been playing these last days.
I like games a lot, maybe you have already noticed, but unfortunately after a few days some games tend to bore me.
some games tend to bore me, so after I get to a reasonable level and see that there is nothing else, then I download others, of course, there have been several exceptions, and I have shared with you some of them.
In this opportunity I want to share with you my opinion about a new game, which I have been playing the last few days, I must tell you at once that it is a pretty simple game, but still it is good enough and complicated enough to give you the opportunity to try it, when you open it for the first time I thought I would not like it but it took only a few seconds to realize that I was wrong.
Saludos queridos amigos, espero estén teniendo un día genial, me contenta un montón, volver a pasar por esta grandiosa comunidad en dónde podemos compartir nuestras experiencias con diferentes equipos tecnologicos y también aplicaciones, incluyendo los juegos qué tanto me gustan, hoy quiero compartir con ustedes un nuevo juego qué estado jugando estos últimos días.
Me gustan mucho los juegos, quizá ya se han dado cuenta, pero lamentablemente después de unos días
algunos juegos tienden a aburrirme, así que después de subir a un nivel razonable y ver que no hay nada más, entonces paso a descargar otros, claro, han habido varias excepciones, y he compartido con ustedes algunas de ellas.
En esta oportunidad Quiero compartir con ustedes mi opinión acerca de un juego nuevo, qué he venido jugando los últimos días, debo decirle de una vez que es un juego bastante simple, pero aún así es lo suficientemente bueno y complicado como para que le demos la oportunidad de probarlo, cuando lo abrir por primera vez pensé que no me gustaría pero pasaron solo unos segundos para darme cuenta de que me había equivocado.
---
At the beginning of the game we can see some scenes that show us that our character is a princess guarded by a dragon, a prince tries to go to rescue her but in the attempt loses his life, but when he is about to die throws towards the princess the mallet he was carrying, giving her so to speak the power to escape from the castle by herself.
Indeed that is what we are going to do, we must dodge obstacles and kill the enemies we get in the "castle", which at first glance seems simple but as you go down at full speed is not so much, or just I'm very bad at playing always, you tell me later.
The thing is that we must strive hard to get down to the next levels, because we will get while we go down many enemies which sometimes are moving so it is not easy to control our character at all, just at the time we fall to not be attacked by them, while a fireball comes towards us.
Al inicio del juego podemos ver algunas escenas que nos muestran qué nuestro personaje es una princesa custodiada por un dragón, un príncipe intenta ir a rescatarla pero en el intento pierde la vida, pero cuando está apunto de morir lanza hacia la princesa el mazo que llevaba consigo, dándole Por así decirlo el poder para escapar de ese Castillo por sí misma.
Efectivamente eso es lo que vamos a hacer, debemos esquivar obstáculos Y acabar con los enemigos que conseguimos en el "castillo", lo cual a simple vista parece sencillo Pero mientras vas bajando a toda velocidad no lo es tanto, o simplemente yo soy muy mala jugando siempre, ustedes me dirán después.
La cosa es qué debemos esforzarnos mucho para poder lograr bajar a los siguientes niveles, Porque conseguiremos mientras bajamos muchísimos enemigos qué en ocasiones están en movimiento, entonces no es nada fácil controlar del todo a nuestro personaje, justo en el momento que caemos para no ser atacados por ellos, a la vez que una bola de fuego viene hacia nosotros.
---
---
It is too easy to lose so the game requires a certain degree of skill, of course little by little as you practice you get better, there are people who are super good at this kind of games in my case I am not so much, but I feel that I have been improving and I can go further than before.
I can only tell you to shout many times because I lost, and the game is full of different dangers, for which clearly we are not prepared and much less expect them, for example in places where you feel it is protected but not really, but well to be a better player you have to lose sometimes.
Es demasiado fácil perder así que el juego requiere cierto grado de habilidad, claro poco a poco mientras vas practicando vas mejorando, hay gente que es súper buena para esta clase de juegos en mi caso no lo soy tanto, pero siento que he ido mejorando ya puedo llegar más lejos que antes.
Solo puedo decirles que grite en muchísimas ocasiones porque perdí, Y es que el juego está lleno de diferentes peligros, para los que claramente no estamos preparados y mucho menos los esperas, por ejemplo en lugares en los que sientes que está protegido pero en realidad no, pero bueno, para poder ser mejor jugador tienes que perder algunas veces.
---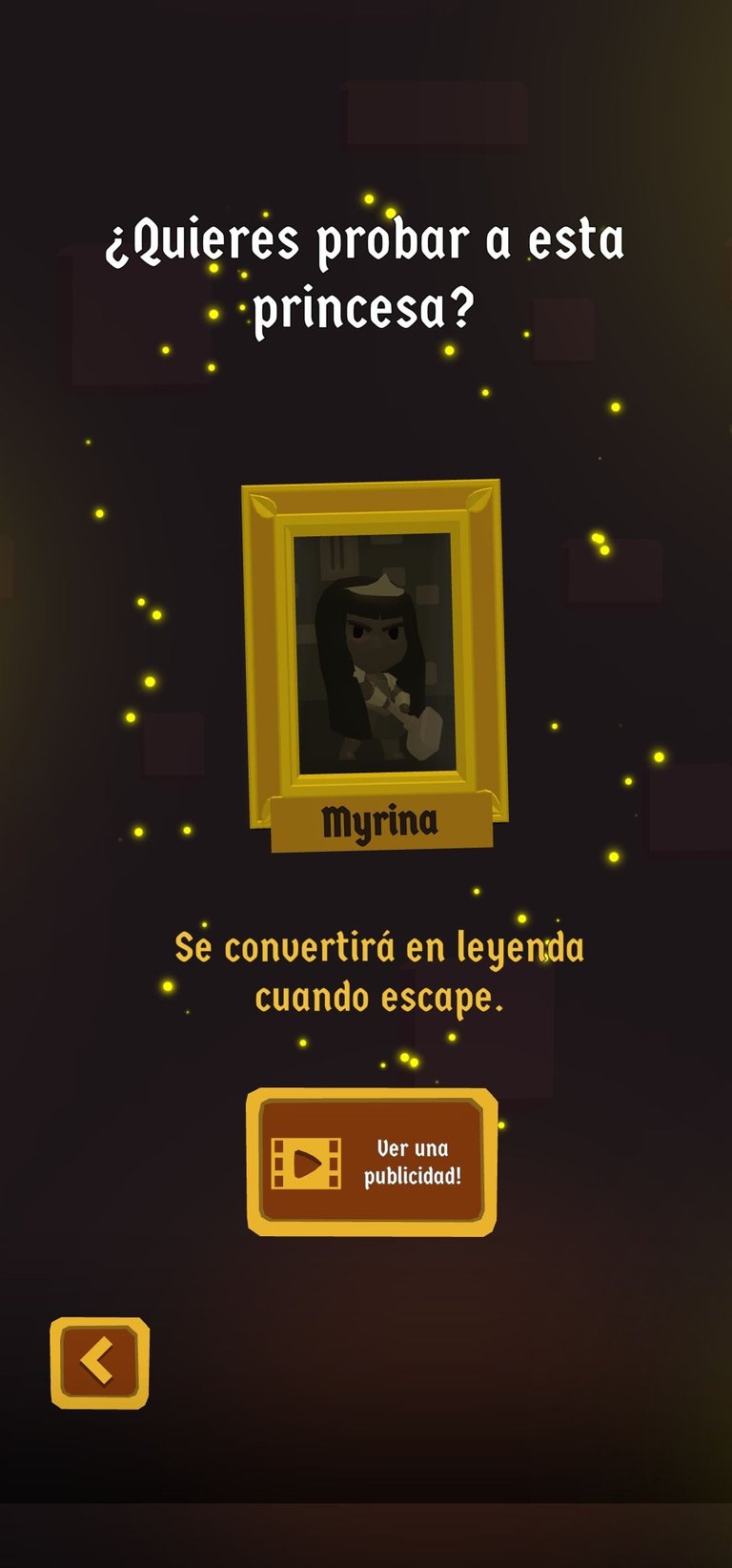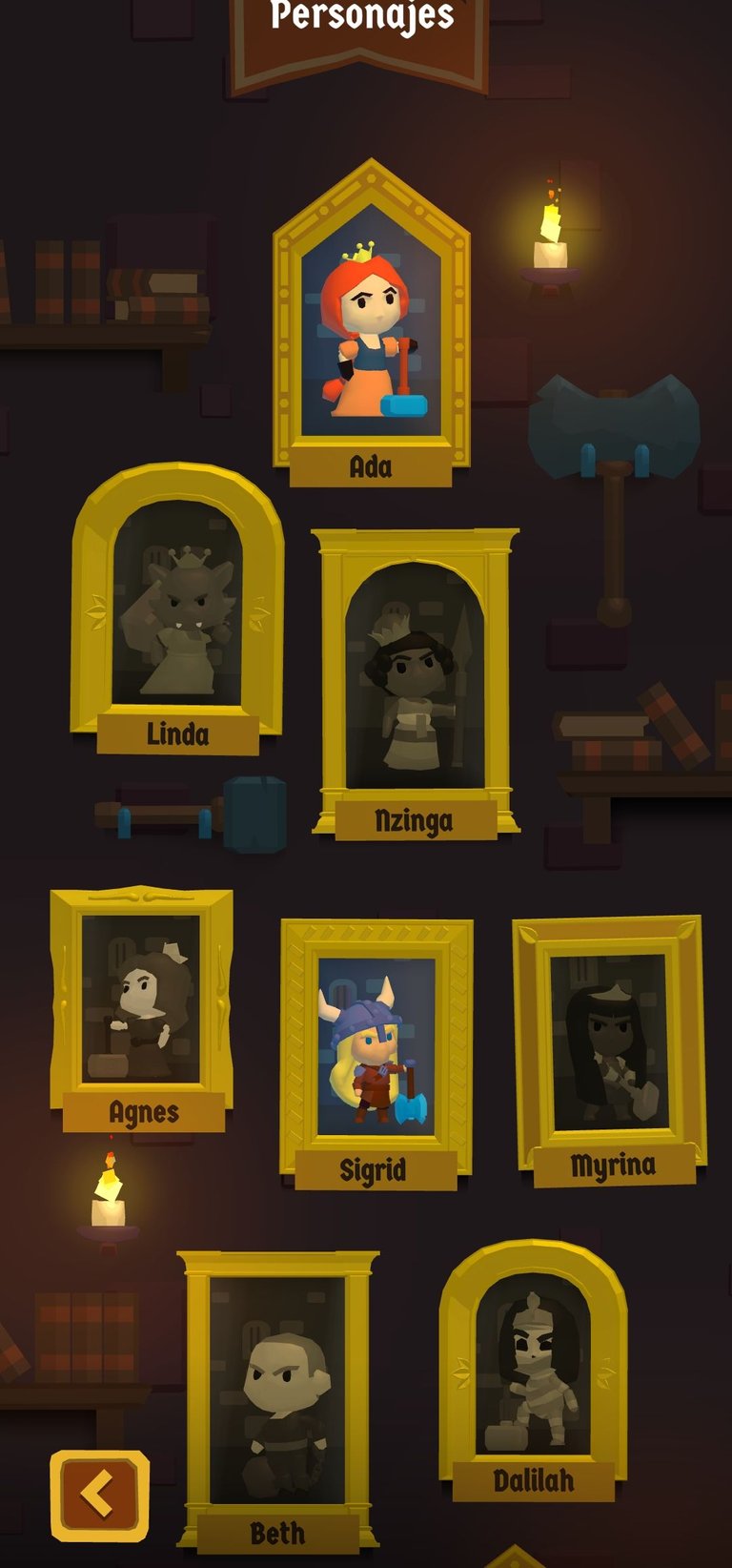 ---
When you start each game at the top tells you what you must achieve to level up and unlock other characters, are missions that seem simple but what they cost to get, but personally I like that, it's always good some degree of difficulty, makes the games a little more interesting.
leveling up also gives you some precious stones that serve to buy items that will make it easier to destroy the enemy, no doubt this game is super cool, I love that it is not so easy to play, so dear friends I recommend it and I really hope you can enjoy it as well as I have done these past few days.
Al iniciar cada partida en la parte superior te indica lo que debes lograr para ir subiendo de nivel y desbloqueando otros personajes, son misiones que parecen sencillas Pero qué cuestan conseguir, pero personalmente me gusta eso, siempre es bueno cierto grado de dificultad, hace de los juegos un poco más interesantes.
Al ir subiendo de nivel también te dan algunas piedras preciosas que te sirven para comprar objetos qué te harán más fácil destruir al enemigo, sin duda este juego es súper genial, me encanta que no sea tan fácil de jugar, entonces queridos amigos se los recomiendo y realmente deseo que puedan disfrutarlo así como lo he hecho yo estos últimos días.
---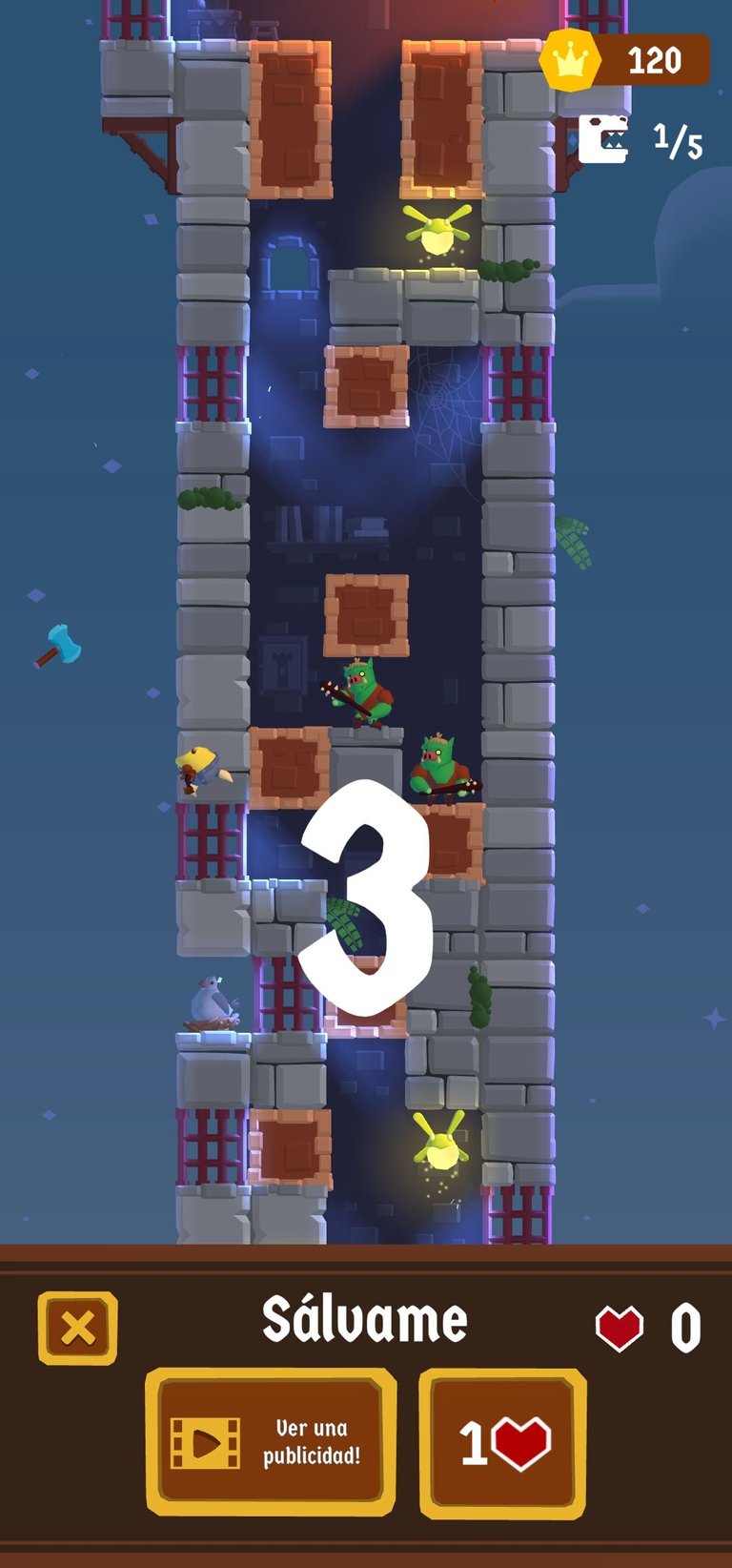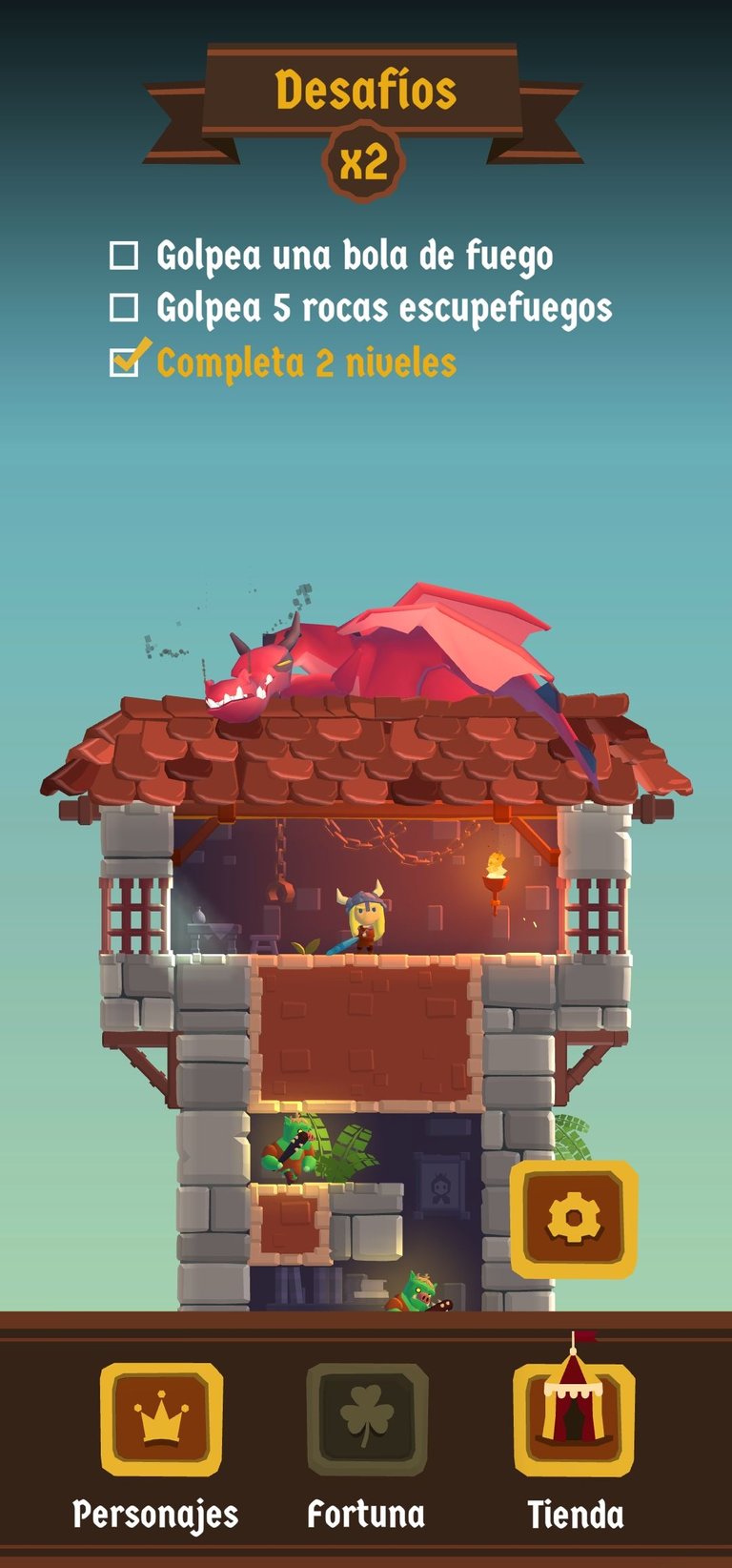 ---
When you reach a certain point in the level, they give you three prize options, one that can help you with defenses, such as bombs, a parachute to control your movements in the air, but they also give you the option of a wheel of fortune in which you can win several things among them, a faithful friend that in this case is a little chicken that chases you everywhere, it is super cute.
Every time I lost it I suffered a little, because it is really super cute, I loved it, after that it was hard for me to get one again, it always came out in other prizes and not the hen as such.
Cuándo llegas a cierto punto en el nivel, te dan tres opciones de premio, una que pueda ayudarte con las defensas, como bombas, un paracaídas para controlar tus movimientos en el aire, pero también te dan la opción de rueda dela fortuna en la que puedes ganar varias cosas entre ellas, un amigo fiel que en este caso es una gallinita que te persigue a todas partes, es super tierna.
Cada vez que la perdía sufría un poco, porque de verdad que es super tierna, me encantó, después de eso me costó bastante volver a conseguir una siempre me salía en otros premios y no la gallina como tal.
---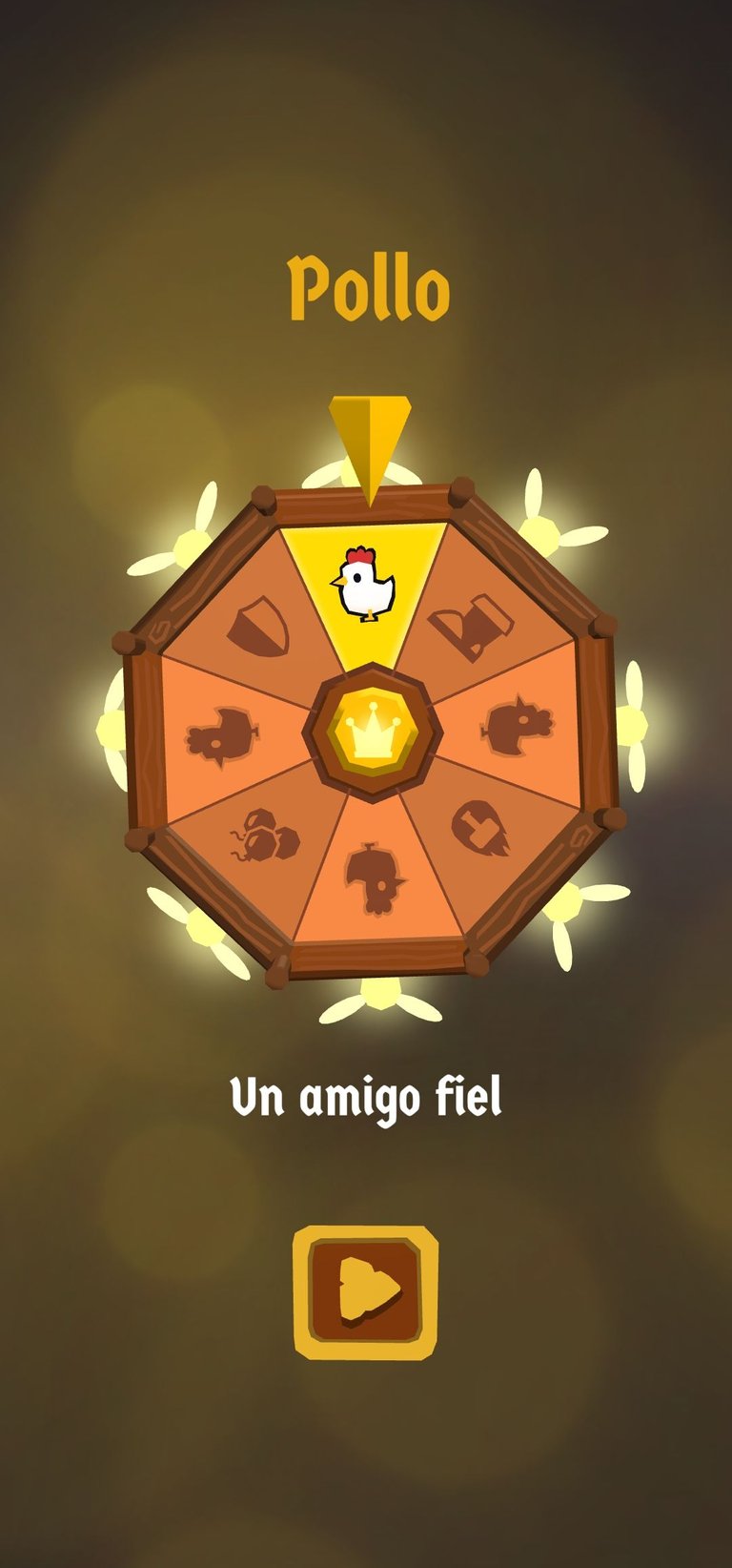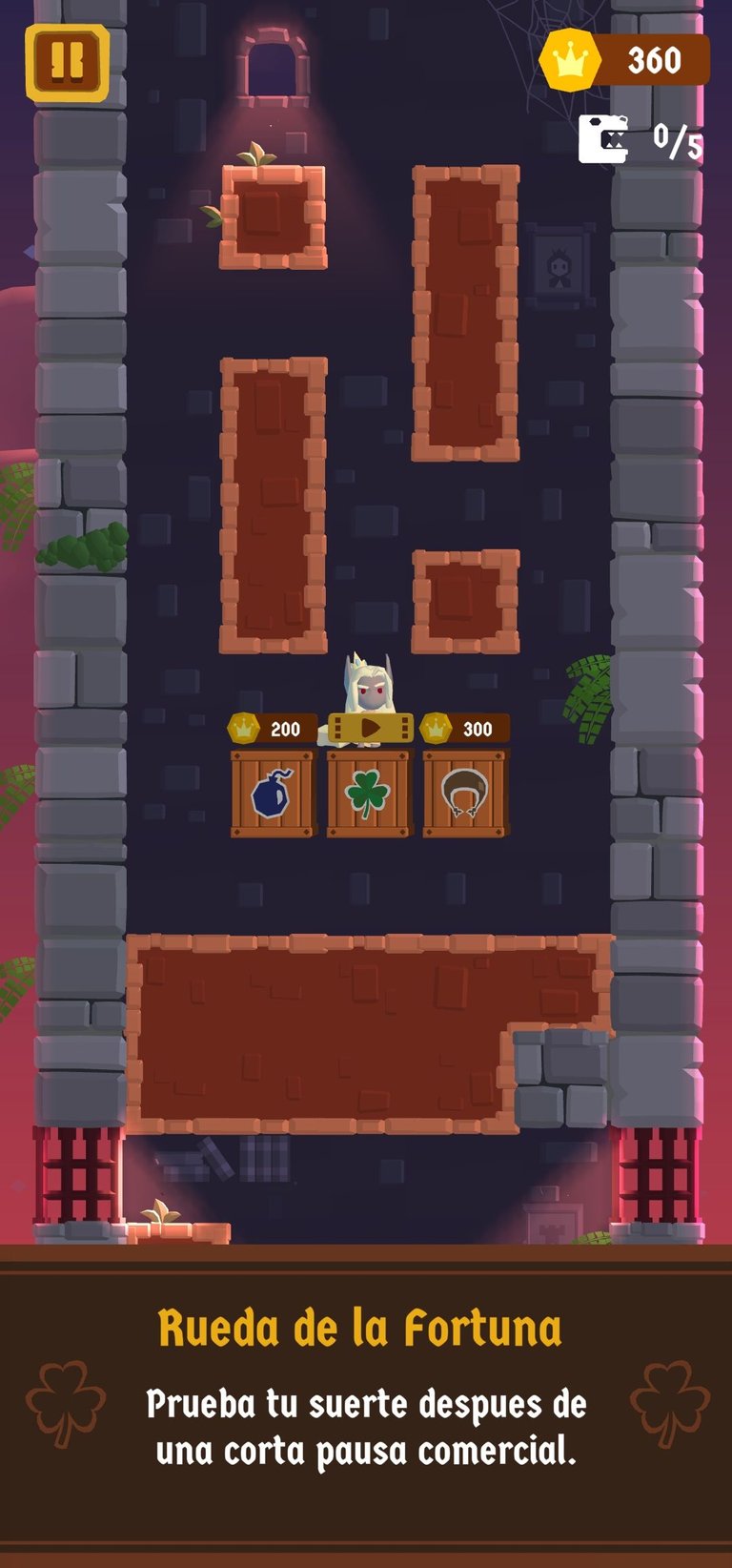 ---
Thank you very much my dear friends for reading my publication, I hope you liked my publication, but most of all that it has helped you in some way, I recommend this game a second time and I invite you to share your experience with me if you get to try it, see you later friends, we will read each other next time.
Muchísimas gracias mis queridos amigos por leer mi publicación, espero que les hay gustado mi publicación, pero más que nada que les haya servido de algún modo, les recomiendo una segunda vez este juego y los invito a compartir su experiencia conmigo si llegan a probarlo, hasta luego amigos, nos leeremos la próxima ocasión.
---