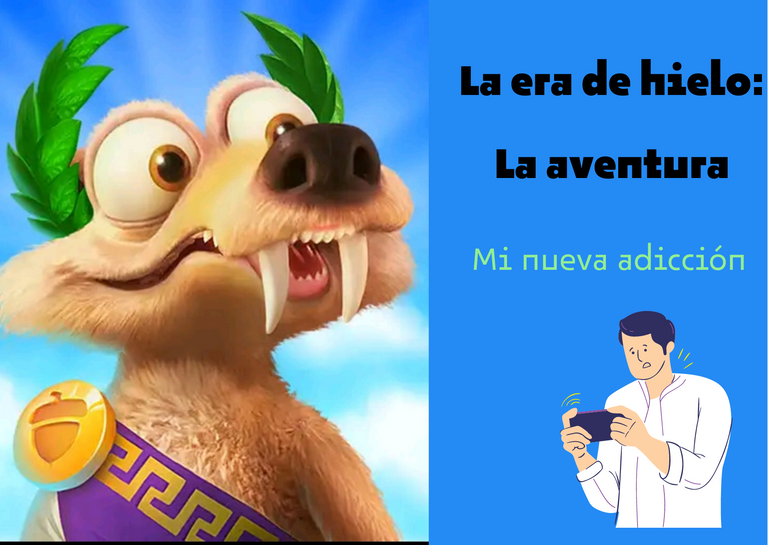 Hecha en canva
Hola amigos, espero que se encuentren bien y estén teniendo un día genial, hoy quiero compartir con ustedes mi experiencia con un juego súper genial que conseguí y que estos últimos días se ha convertido en una gran adicción porque no he podido parar de jugarlo, principalmente porque super interactivo y me recuerda a una gran película que disfruté durante mucho tiempo de mi infancia.
El juego se llama La era de hielo la aventura, y lo conseguí como recomendación de la Play Store por un juego que había estado jugando antes, me llamó la atención, así que lo descargué y lo probé, pesa un poco más de 50 MB, y la descarga fue inmediata, no tuve que esperar nada para comenzar a jugar, ya que es bastante ligero.
Hello friends, I hope you are well and are having a great day, today I want to share with you my experience with a super cool game that I got and that these last days has become a great addiction because I have not been able to stop playing it, mainly because super interactive and reminds me of a great movie that I enjoyed for a long time in my childhood.
The game is called Ice Age the Adventure, and I got it as a recommendation from the Play Store for a game I had been playing before, it caught my attention, so I downloaded it and tried it, it weighs a little over 50 MB, and the download was immediate, I did not have to wait anything to start playing, as it is quite light.
El juego va más o menos así, nuestro personaje principal es nuestro tan querido Sid, este personaje súper carismático que nos hizo reír a todos. Al abrirlo, inicia el juego y cuenta una breve historia en dónde, sus bebés dinosaurios y amigos desaparecen tras romperse un iceberg, no estoy segura pero creo que está basada en la película en dónde Scrab causó un gran desastre en su interminable búsqueda de bellotas.
Precisamente por eso es que los icebergs se están quebrando, así que si, de nuevo el culpable es el adorable Scrab, quien solo quiere enterrar bellotas y contribuir a la reforestación.
The game goes more or less like this, our main character is our beloved Sid, this super charismatic character that made us all laugh. When you open it, the game starts and tells a brief story where his baby dinosaurs and friends disappear after an iceberg breaks, I'm not sure but I think it's based on the movie where Scrab caused a big disaster in his endless search for acorns.
That's precisely why the icebergs are breaking up, so yes, again the culprit is the adorable Scrab, who just wants to bury acorns and contribute to reforestation.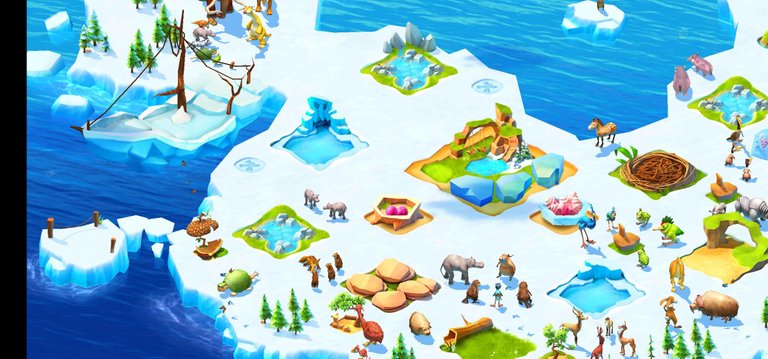 Así que el juego consiste en rescatar a todos estos personajes, la mayoría están por separado el diferentes mundos, por lo cual hay que rescatarlos a uno por uno, pero por el camino uno se divierte porque ahí demasiadas cosas por hacer, ya que además de rescatar a sus amigos por el camino va a liberar a otros personajes, para luego llevarlos a un refugio que se encuentra en su hogar.
Yo llevo poco tiempo jugándolo pero no he podido parar, porque no solamente debes conseguir bayas y bellotas sino que también te ofrecen minijuegos que son demasiado divertidos, y en estos minijuegos también te regalan esos comodines qué necesitas para ir avanzando más en el juego.
So the game consists of rescuing all these characters, most of them are separately in different worlds, so you have to rescue them one by one, but along the way you have fun because there are too many things to do, because in addition to rescuing your friends along the way you will free other characters, and then take them to a shelter that is at home.
I have been playing it for a short time but I have not been able to stop, because you not only have to get berries and acorns but they also offer you mini-games that are too much fun, and in these mini-games they also give you those jokers that you need to advance further in the game.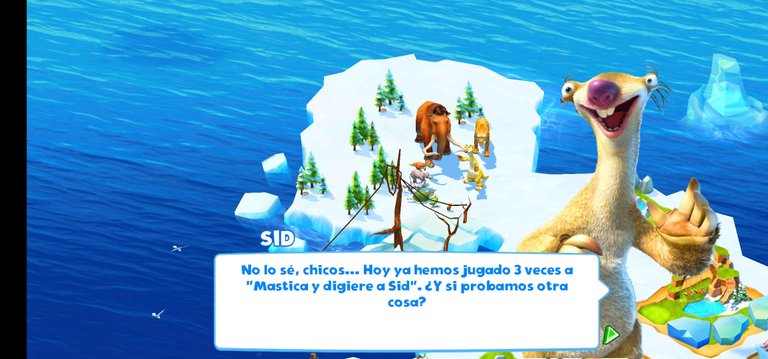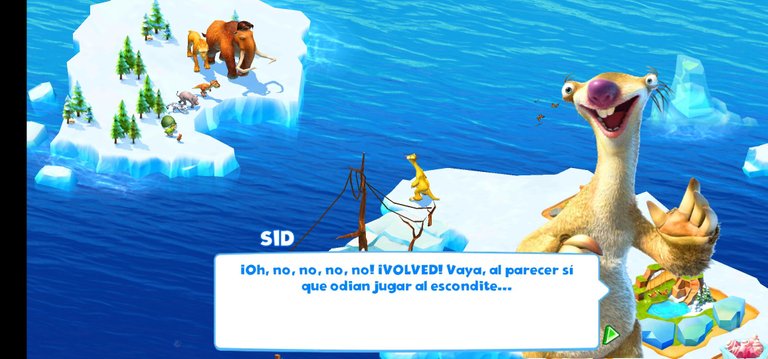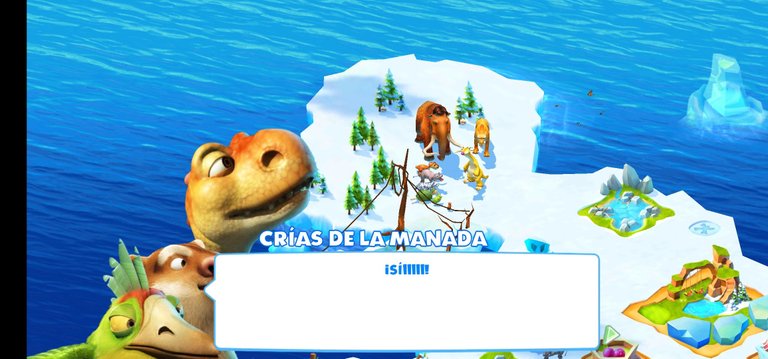 ---
Los minijuegos son súper divertidos uno es de selección de objetos, y hay otro súper genial en donde sale otro de mis personajes favoritos de La era de hielo que es Scrab, y este es un minijuego de carrera de obstáculos, entonces se trata de un juego completo con todo lo que me gusta.
The mini-games are super fun, one is an object selection game, and there is another super cool one where another of my favorite Ice Age characters is Scrab, and this is an obstacle course mini-game, so it's a complete game with everything I like.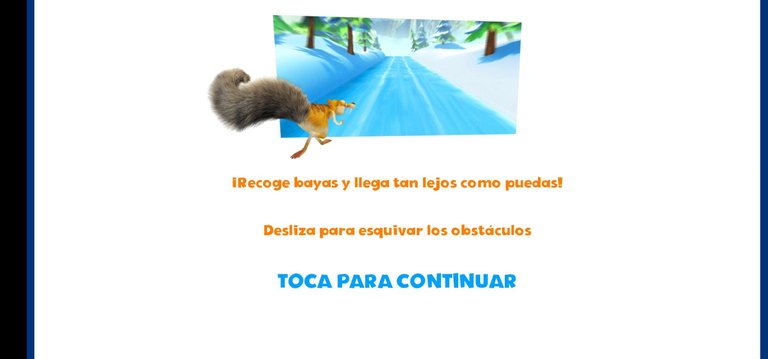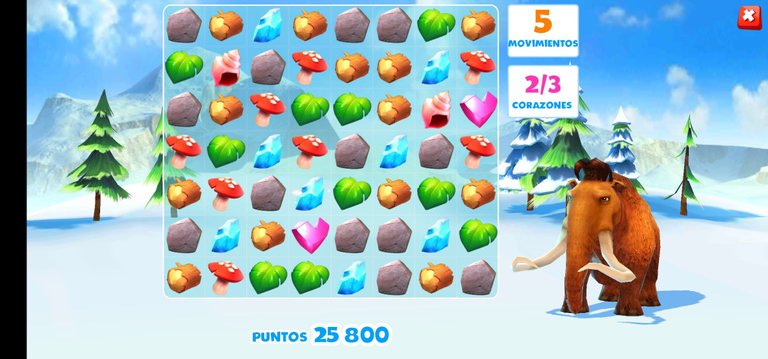 ---
Una de las cosas que más me gustó es que hay interacción es decir que tú vas leyendo La historia y los diálogos de los personajes a medida que vas jugando, esto va a hacer del juego un poco más entretenido, aunque conozco gente que no le gusta esa clase de juego y le dan "omitir" a todo para no tener que leer nada, en ese caso también podemos omitir los diálogos y demás cosas del juego.
One of the things I liked the most is that there is interaction, that is to say that you read the story and the dialogues of the characters as you play, this will make the game a little more entertaining, although I know people who do not like that kind of game and give "skip" to everything to not have to read anything, in that case we can also skip the dialogues and other things in the game.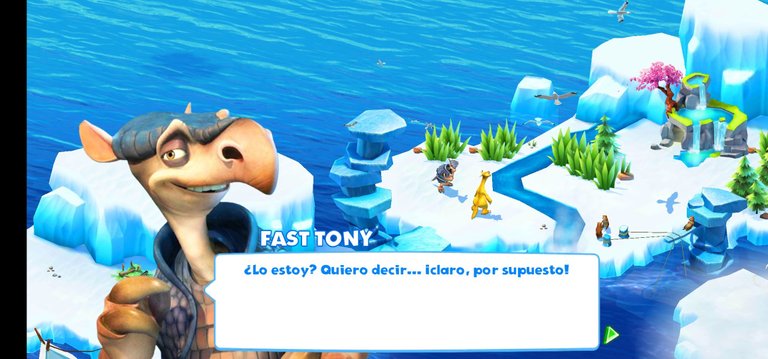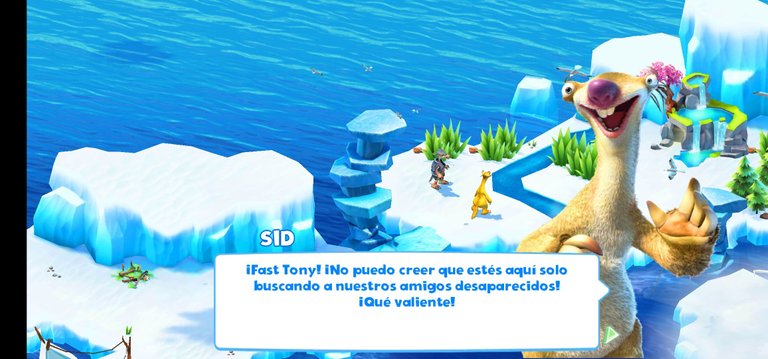 ---
Cómo dije es un juego completo que vale la pena jugar, al tener tantos minijuegos y cosas por hacer es difícil aburrirse, Aunque llega un punto en el que hay varias cosas que no puedes hacer si no consigues bellotas y es un poco tedioso el trabajo de buscarlas, mi recomendación es no gastarlas todas desde el principio, porque serán muy necesarias en un punto más avanzado del juego.
Entonces le recomiendo mucho este juego para pasar ratos de diversión en casa o en cualquier lugar en el que estemos, crea un poco de adicción pero si se saben controlar no hay problema. Esoero que mi publicación les haya gustado, pero más que nada que les haya servido de alguna manera, hasta pronto amigos, nos leeremos la próxima ocasión.
As I said it is a complete game that is worth playing, having so many mini-games and things to do is hard to get bored, although there comes a point where there are several things you can not do if you do not get acorn and is a little tedious work to find them, my recommendation is not to spend all from the beginning, because they will be very necessary at a more advanced point of the game.
So I highly recommend this game to spend fun times at home or anywhere we are, it creates a little addiction but if you know how to control yourself there is no problem. I hope you liked my publication, but more than anything that it has helped you in some way, see you soon friends, we will read each other next time.