[English Version]
All photos are property of the author
Hello geeks! I hope your day is fascinating, today is my excitement to finally have the opportunity to talk about my Smart TV that I got some time ago, a TV that exceeded my expectations and that I love completely, here I tell you the story of the purchase of this TV.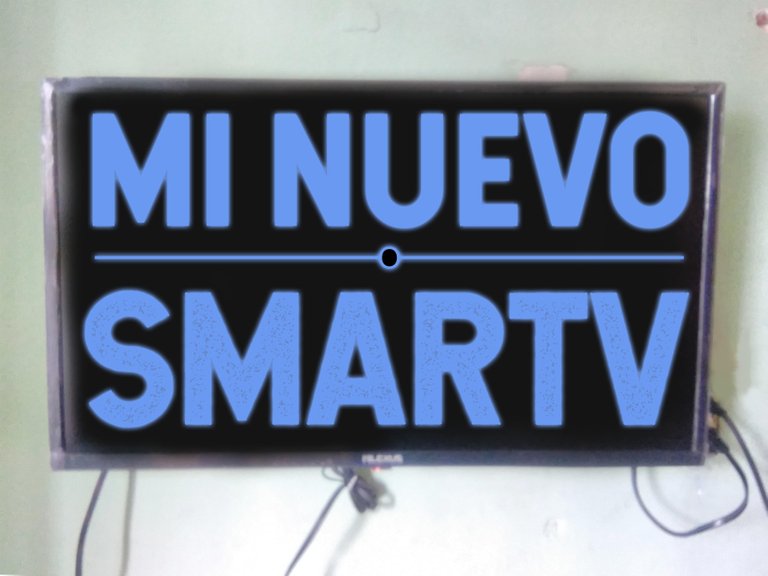 Edited by the author

My old TV had been damaged a few months ago, since nothing more and nothing less that TV had more years than me HAHAHAHA, and taking advantage that I had already left school, my mom wanted to give me a pretty good gift, a new TV where I could even access the internet without external devices to the TV, also called Smart TV. We went to Daka, a trusted store of many appliances, just when we entered there was a whole line of TVs on display and finally we saw one that was according to the price we had and was of a known brand, a 32" Hyundai in $175 was right there almost giving signs for us to take it and even more with a giant label that said "Today's offer!", by bad luck due to some problems when transferring the money, we could not take it and we went back home. I was quite sad, I clearly knew that we could buy it another day but the truth is that I was very interested in that specific TV, I had no choice but to wait for another day to find out somewhere else and buy it.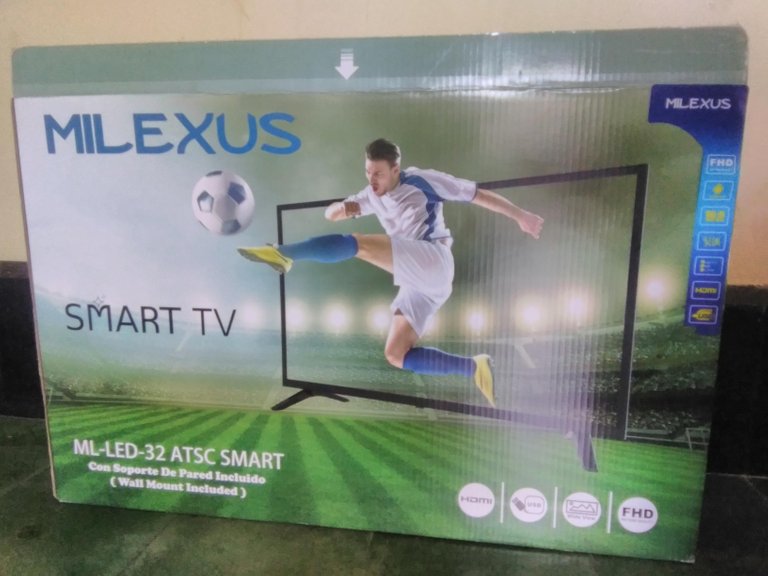 A few days would pass and finally we went out to see other televisions at the same price near my house, we arrived at a store with several televisions with prices close to that and finally I saw one of a brand I had never seen before, it was a Smart Tv Milexus also 32" at the same price as the other TV and besides it had the wall mount included, I did not hesitate to say that this was the right one and finally, 2 days later I went to look for it with my brother and that same day we mounted it on the wall. The internet in my house is not the best in the world, I have that clear and I confirmed it when entering YouTube from the TV, I was a problem for a while the internet speed thanks to the poor signal that reached the TV, until I learned that I can set up a router that is not using as a WiFi repeater, that's how I solved that problem and now everything goes perfectly.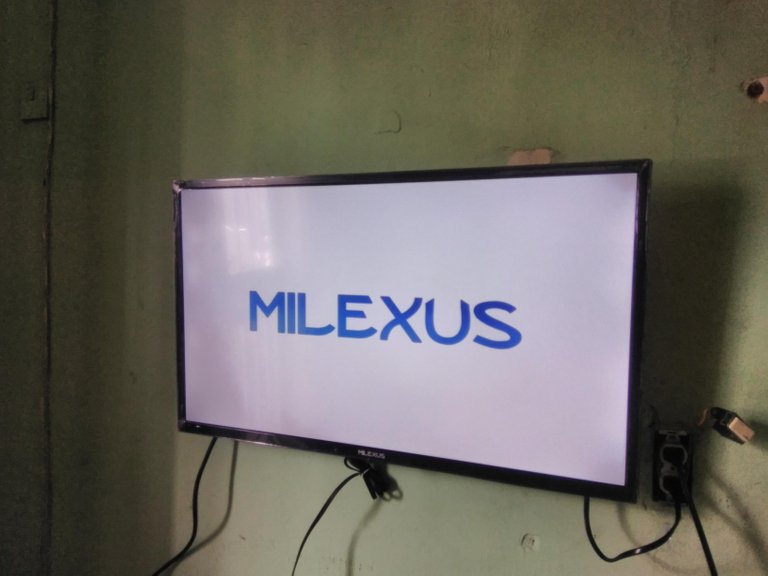 This TV has an Android 11 system, although it is not really from Google, its app store is completely from the TV and not from another operating system, although the store does not have much variety, I like that it has the most important apps for a Smart TV, streaming music, movies and social networks, and it is even possible to download Android games although they are really uncomfortable to play and storage is not a problem, since it has 8gb of ROM available. It also brings Bluetooth function, which I have not used yet but I guess it can be used to connect headphones or keyboards to facilitate the use of the TV.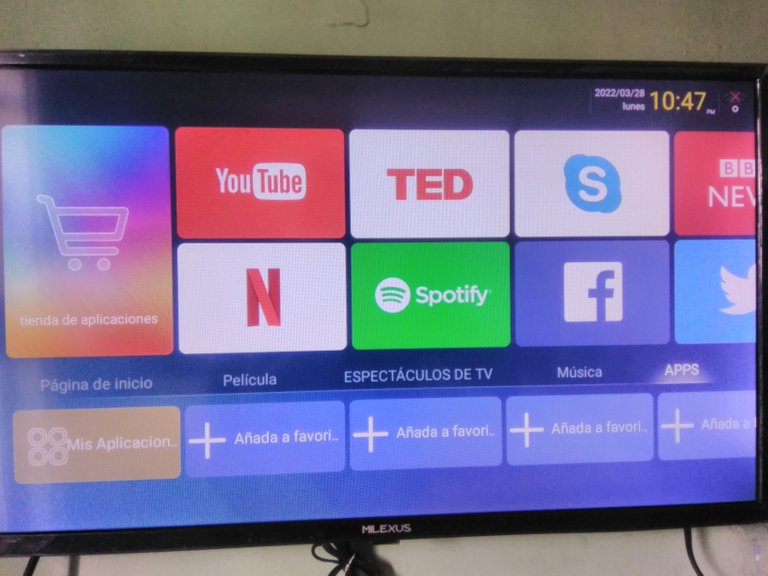 The TV has left me delighted also for its sound and video that are very good, besides that I had bought an HDMI cable, so I could connect my laptop to the TV and the truth is the experience with the video games I have, displayed on a giant screen is really impressive because of how different it was to play on a small laptop screen. I really liked how little electricity the TV needs, it turns on immediately and doesn't make efforts to take more electricity, really one of my favorite things was that.
---
I hope you have been interested in this post as well as this TV, which the truth was a pretty good purchase that I do not regret having chosen, I wish you all a good day and a happy start of the week!

[Versión En Español]
Todas las fotos son propiedad del autor
¡Hola geeks! Espero que su día este fascinante, hoy es de mi emoción por fin tener la oportunidad de hablar acerca de mi Smart TV que me regalaron hace un tiempo, un televisor que me superó mis expectativas y que amo por completo, por acá les cuento la historia de la compra de este televisor.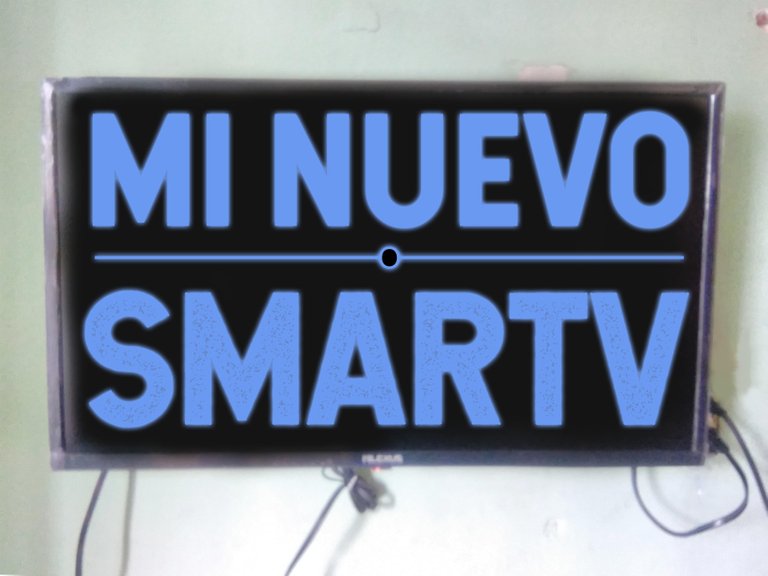 Edited by the author

Mi antiguo televisor se había dañado hace unos cuantos meses, ya que nada más y nada menos ese televisor tenía más años que yo JAJAJA, y aprovechando que ya había salido de clases, mi mama quiso darme un regalo bastante bueno, un televisor nuevo donde pudiera incluso acceder a internet sin dispositivos externos al televisor, también llamado Smart TV. Fuimos a Daka, una tienda de confianza de muchos electrodomésticos, justo cuando entramos estaba una línea entera de televisores en exhibición y por fin vimos uno que estaba acorde al precio que teníamos y era de una marca conocida, un Hyundai de 32" en 175$ estaba justo allí casi dando señales de que nos lo llevemos y más aun con una etiqueta gigante que decía "¡Oferta de hoy!", por mala suerte debido a unos problemas al transferir el dinero, no lo pudimos llevar y regresamos a casa. Estaba bastante triste la verdad, yo sabía claramente que otro día lo podíamos comprar pero la verdad me había interesado mucho ese televisor en específico, no tuve de otra que aguantar a otro día para averiguar en otro lugar y comprarlo.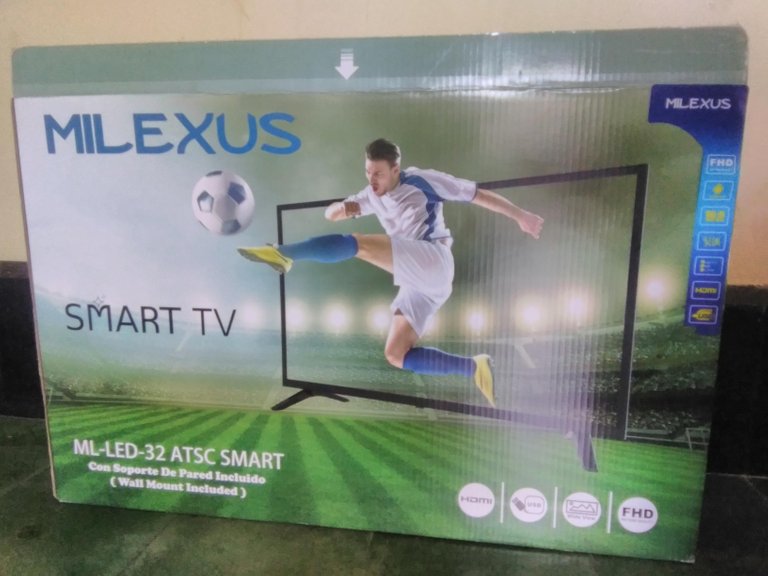 Pasarían unos pocos días y por fin salimos a ver otros televisores al mismo precio cerca de mi casa, llegamos a una tienda con varios televisores con precios cercanos a ese y finalmente vi uno de una marca que no había visto nunca, era un Smart Tv Milexus también de 32" al mismo precio que el otro televisor y aparte que tenia el soporte para la pared incluido, no dude en decir que ese era el indicado y por fin, 2 días después fui a buscarlo con mi hermano y ese mismo día lo montamos en la pared. El internet en mi casa no es el mejor del mundo, eso lo tengo claro y lo confirme al momento de entrar a YouTube desde el televisor, me fue un problema por un tiempo la velocidad del internet gracias a la poca señal que llegaba al televisor, hasta que me enteré que puedo configurar un router que no esté usando como un repetidor de WiFi, fue así como solucioné ese problema y ahora todo va a la perfección.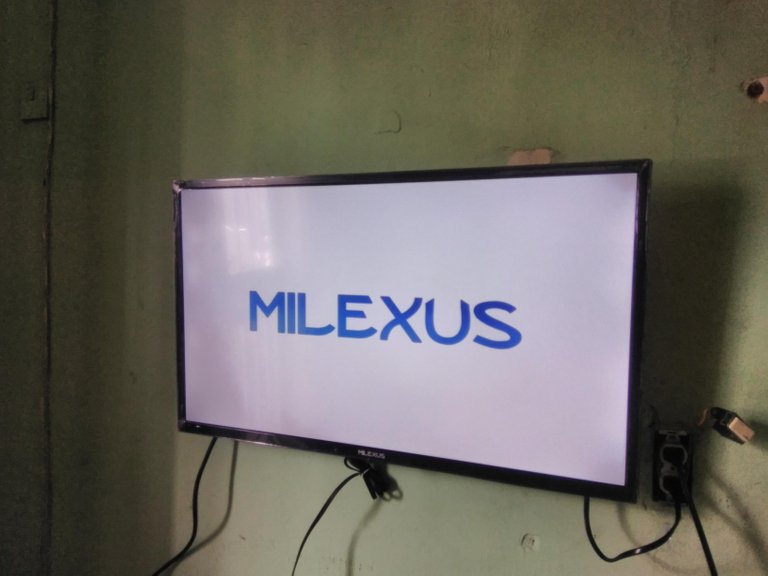 Este televisor tiene un sistema Android 11, aunque no es en realidad de Google, su tienda de aplicaciones es completamente del televisor y no de otro sistema operativo, aunque la tienda no tenga mucha variedad, me agrada que tenga las apps más importantes para un Smart TV, streaming de música, películas y redes sociales, e incluso es posible descargar juegos de Android aunque sean realmente incómodos para jugar y el almacenamiento ni es un problema, ya que tiene 8gb de ROM disponibles. También trae función Bluetooth, la cual no he utilizado aún pero supongo que puede servir para conectar audífonos o teclados que faciliten el uso del televisor.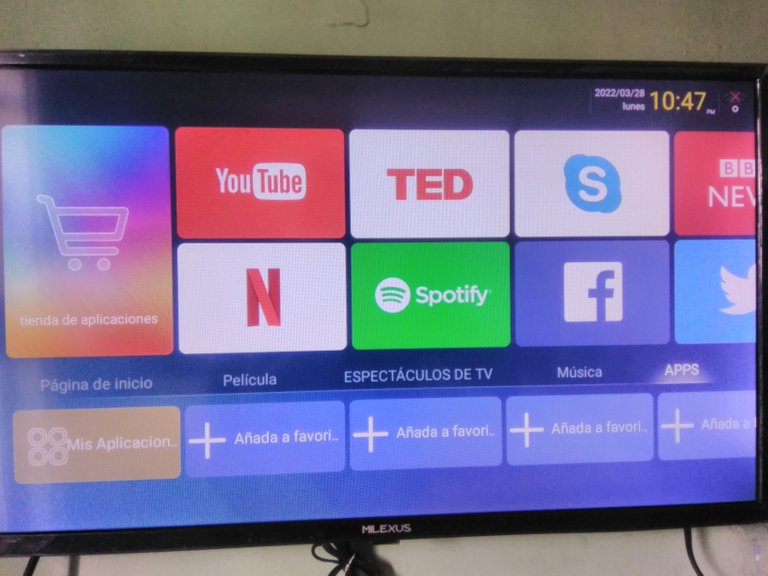 El televisor me ha dejado encantado también por su sonido y video que son buenísimos, aparte que le había comprado un cable HDMI, por lo cual pude conectar mi laptop al televisor y la verdad la experiencia con los videojuegos que tengo, mostrados en una pantalla gigante es realmente impresionante por lo diferente que era a jugar en una pequeña pantalla de laptop. Me gustó muchísimo la poca corriente de electricidad que necesita el televisor, enciende de inmediato y no hace esfuerzos por tomar más electricidad, realmente una de mis cosas favoritas fue esa.
---
Espero que les haya interesado este post así mismo como este televisor, que la verdad fue una compra bastante buena de la que no me arrepiento de haber elegido, les deseo a todos un buen día y un feliz inicio de semana ¡Hasta la próxima!