[English Version]
All photos are property of the author
Hello everyone! And beforehand good morning, I know it's a bit weird to start the year talking about something I did or what happened to me last year actually, some of you may know that the headphones I had before broke some time ago, basically they fell to the floor like Buzz Lightyear when he throws himself from the stairs, this was a frustrating fact for me, because in times when my homework would come by lots the only thing I wanted was to concentrate on it and "move away" in the best way possible from any distraction. But I finally managed to buy some new headphones, a couple of days after Christmas I decided to buy some that I'm sure you have already seen on several occasions, they are very common headphones because of their low price, but is their quality what makes them popular? Today I will tell you my short experience with these headphones and everything about them.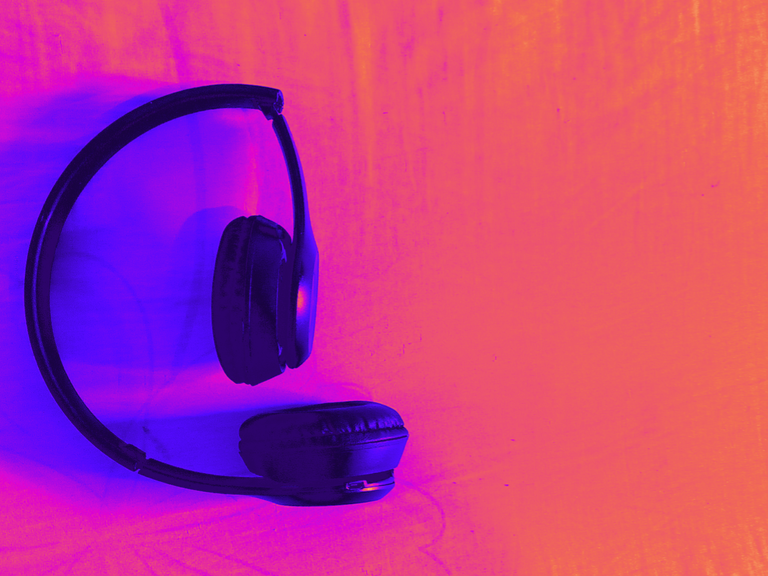 Edited in Canva

These headphones are a P47, its name is simply P47 and does not have a specific brand or at least its box does not say otherwise, I bought them near my house and my first impression was its size, when I saw it I saw it very small compared to the previous ones, although when I put them on it is not noticeable and covers my ear quite well. Another thing I had to take into account was how tight they could be, I can tell you, they are tight enough to avoid the noise of the environment in which you are and they are not so tight as to reach the pain, this is an advantage over my old hearing aids because those after a couple of hours I started to feel uncomfortable, although its exaggerated use is not recommended. What really worries me is the way in which they are stored, since I have to bend them until they "click", my concern is because the headphones are almost entirely made of plastic and I'm not going to lie, when you bend them you can feel their weakness.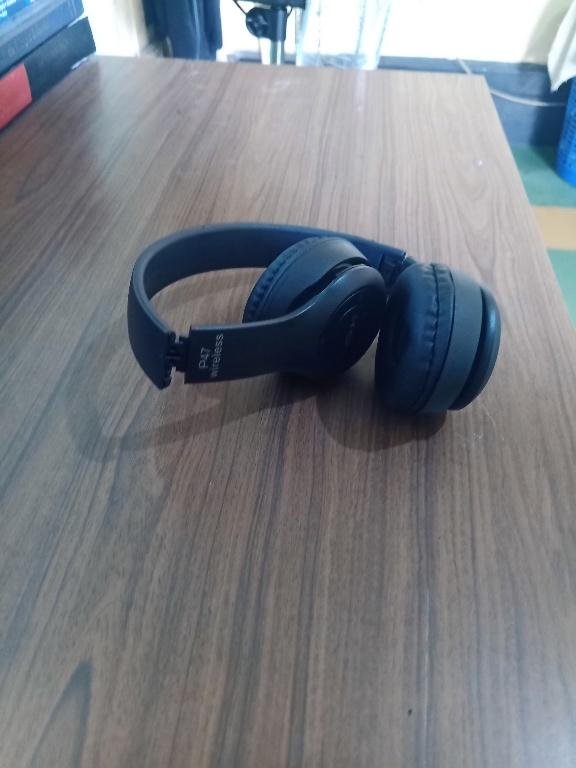 Despite all this, I didn't hesitate to try them out for once by playing music from my phone, first at low volume just in case. I tried them with different songs of different musical genres and the truth was a hard blow to feel the difference between the quality compared to my old headphones but they are not bad headphones the P47, I noticed almost immediately the deserved quality of the bass of the headphones, as well as the little brightness that was felt in many songs and the absence of stereo in the headphones, the truth I really like to hear the low frequencies in the music I listen to and the headphones comply very well with this, On the other hand the brightness of many songs feels very low and with little attack to the point that they do not feel as exciting as they should, the same happens with the stereo function, which in short words is, for example, when a guitar sounds on the left side and a piano on the right side, when a headphone is not stereo it is mono so both instruments sound on the same side (the center in this case) making it all linear and as you can imagine, it is not the same experience.
As for its functions, I'm not lying when I say it does this very well, Bluetooth 5.0 function, MP3 (SD card required for this function) and FM radio, just the same functions as my other headphones. It also has a jack port for use with a cable if desired, which is excellent, as is a barely noticeable yet flawless microphone. Just last night, I had remembered that I had an SD card from my old hearing aids that despite having little space still served, so I looked for them to put it in the hearing aids and I was completely surprised with the pressure that for some reason that I do not know I had to do just to put the SD card, so much so that the card ended up breaking, before you think about it, if I was putting the card on the right side and straight, it simply returned the moment I put it in, as if there was a spring inside the hearing aids!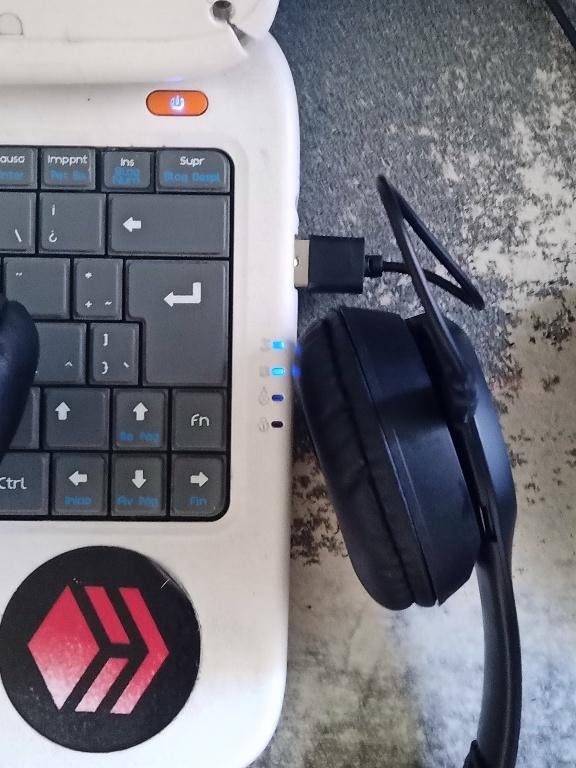 Once again, despite all this, these headphones have not presented me with failures and much less have displeased me despite its disadvantages, this mostly due to its low price hahahaha I could not complain about these headphones for the price, I feel that I could last a long time using these headphones while I save for better quality ones if necessary, but for now everything goes smoothly and that's what matters the most to me, precisely that the experience I live is capable enough to make me flooded in the music I will listen to there.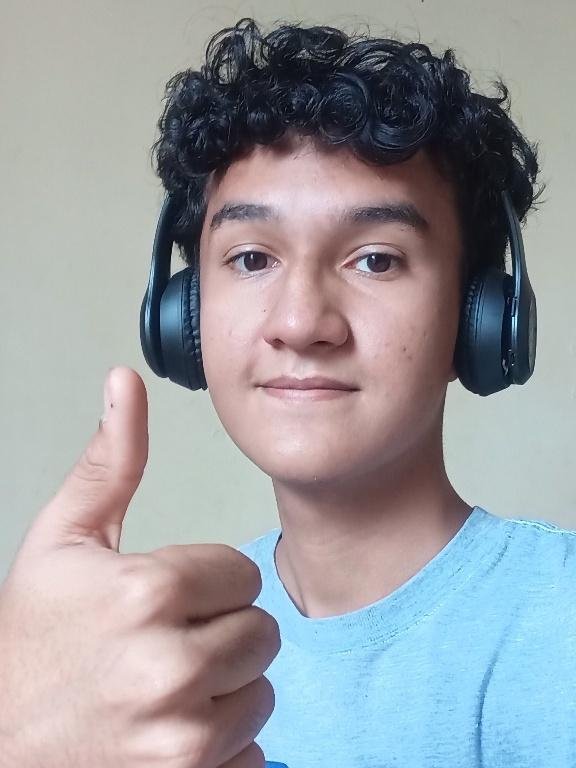 ---
I hope this review has been useful if you are looking for cheap headphones, they are easy to find and meet the minimum requirements to be a headphone that I would stay for a long time, I hope you have a happy day and I wish you a happy start of the year, so I say goodbye for today, see you next time!

[Versión En Español]
Todas las fotos son propiedad del autor
¡Hola a todos! Y de antemano buenos días, sé que es algo raro comenzar el año precisamente hablando algo que hice o que me paso el año pasado en realidad, pues algunos sabrán que los audífonos que tenía antes se me rompieron hace un tiempo, básicamente se cayeron al piso como Buzz Lightyear cuando se lanza de las escaleras, esto fue un hecho frustrante para mí, ya que en tiempos que mis tareas vendrían por montones lo único que quería era concentrarme a ello y "apartarme" de la mejor manera posible de cualquier distracción. Pero por fin logre comprar unos audífonos nuevos, un par de días después de navidad decidí comprar unos que ya seguro habrán visto en varias ocasiones, son audífonos muy comunes por su bajo precio ¿Pero es acaso su calidad lo que los hace populares? Hoy les cuento mi corta experiencia con estos audífonos y todo lo que se acerca de ellos.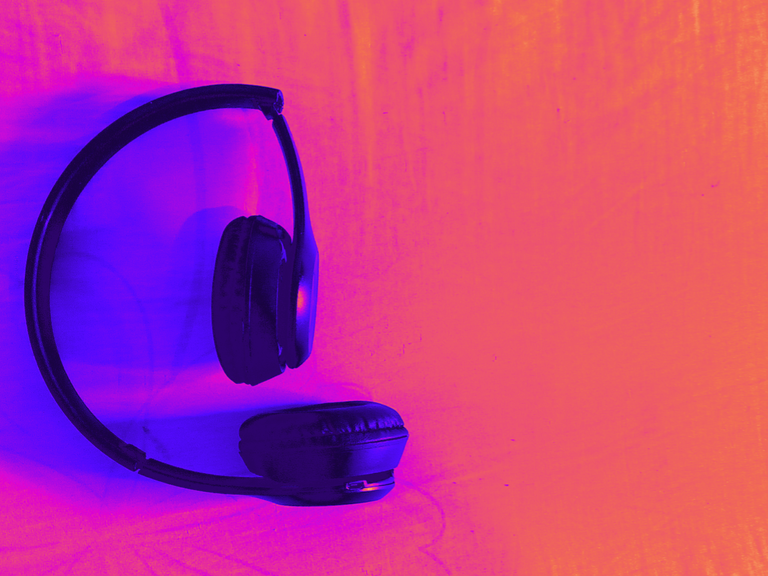 Editado en Canva

Estos audífonos son unos P47, su nombre es sencillamente P47 y no tiene una marca en específico o por lo menos su caja no dice lo contrario, los compre cerca de mi casa y mi primera impresión fue su tamaño, al verlo lo vi muy pequeño en comparación con los anteriores, aunque al colocármelos no se nota y cubre bastante bien mi oído. Otra cosa que debía tener en cuenta era que tan apretados podían ser, que les puedo decir, son lo suficientemente apretados como para evitar el ruido del entorno en el que estés y tampoco son tan apretados como para llegar al dolor, esto es una ventaja que tienen sobre mis audífonos viejos ya que esos al pasar un par de horas empezaba a incomodarme, aunque su uso exagerado tampoco sea lo recomendable. Lo que si realmente me preocupa es la manera en la que se guardan, ya que para ello debo doblarlos hasta que hagan un "click", mi preocupación se debe a que los audífonos son de plástico casi en su totalidad y no les voy a mentir, al doblarlos se siente su debilidad.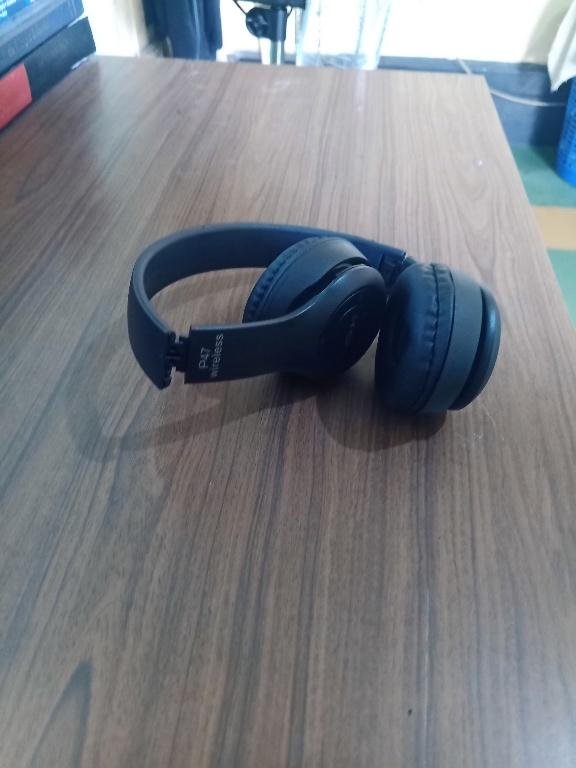 A pesar de todo esto, no dude en probarlos de una vez colocando música desde mi teléfono, primero a volumen bajo por si acaso. Los probé con diferentes canciones de diferentes géneros musicales y la verdad fue un golpe duro sentir la diferencia entre la calidad comparándolos con mis antiguos audífonos pero tampoco son unos malos audífonos los P47, note casi de inmediato la merecida calidad de los bajos de los audífonos, así mismo como el poco brillo que se sentía en muchas canciones y la ausencia del estéreo en los audífonos, la verdad me gusta mucho escuchar las bajas frecuencias en la música que escucho y los audífonos cumplen muy bien con esto, en cambio el brillo de muchas canciones se siente muy bajo y con poco ataque al punto que no se sientan tan emocionantes como deberían, lo mismo pasa con la función de estéreo, la cual en cortas palabras es, por ejemplo, cuando una guitarra suena del lado izquierdo y un piano del lado derecho, cuando un audífono no es estéreo es mono por lo cual ambos instrumentos suenan en un mismo lado (el centro en este caso) haciendo que sea todo lineal y como podrán imaginar, no es la misma experiencia.
En cuanto a sus funciones, no les miento cuando digo que cumple muy bien con esto, función Bluetooth 5.0, MP3 (es necesario una tarjeta SD para esta función) y radio FM, justo las mismas funciones que mis otros audífonos. También tiene un puerto Jack para usar con un cable si lo deseamos, lo cual es excelente, al igual que un micrófono apenas se puede notar aunque no tenga fallas. Justo anoche, había recordado que tenía una tarjeta SD de mis antiguos audífonos que a pesar de que tenga poco espacio aun servía, así que los busque para colocársela a los audífonos y me sorprendí por completo con la presión que por alguna razón que desconozco debía hacer para solo para meter la tarjeta SD, tanto así que se terminó rompiendo la tarjeta, antes que lo piensen, si estaba metiendo la tarjeta del lado correcto y bien derecha, esa sencillamente que se devolvía al momento que la metía ¡Como si hubiera un resorte dentro de los audífonos!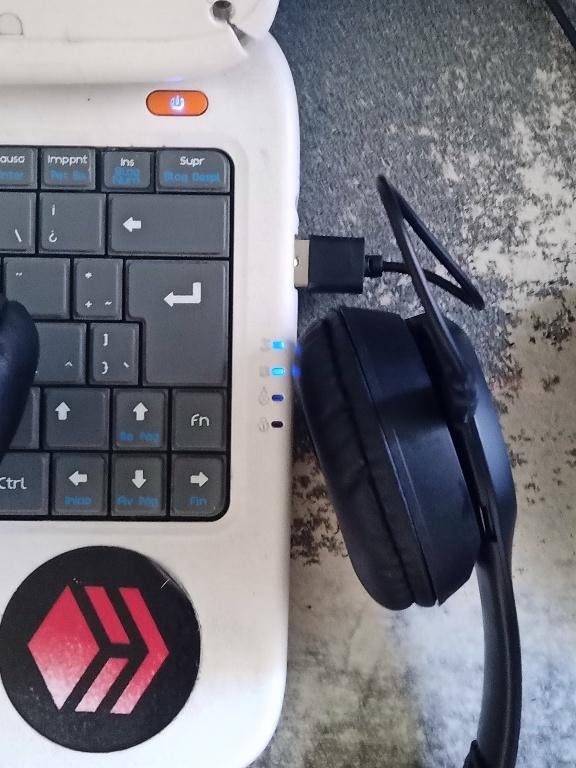 Una vez más, a pesar de todo esto, estos audífonos no me han presentado fallas y mucho menos me han disgustado a pesa de sus desventajas, esto más que todo debido a su bajo precio jajajaja no me podría quejar de estos audífonos por el precio, cumplen bastante teniendo en cuenta eso y siento que podría durar mucho tiempo usando estos audífonos mientras ahorro para unos de mejor calidad si son necesarios, pero por ahora todo va tranqui y eso es lo que más me importa, precisamente que la experiencia que viva sea lo suficientemente capaz de hacer que me inunda en la música que escuchare allí.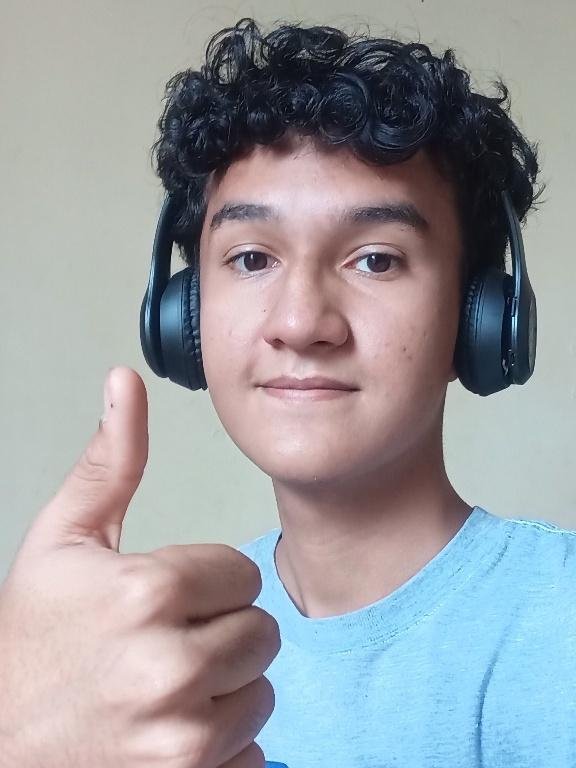 ---
Espero que les haya servido esta review por si buscan audífonos baratos, son fáciles de encontrar y cumplen con requisitos mínimos para ser unos audífonos que yo me quedaría por un buen rato, espero que tengan un feliz día y les deseo un feliz comienzo de año, así mismo me despido por hoy ¡Hasta la próxima!