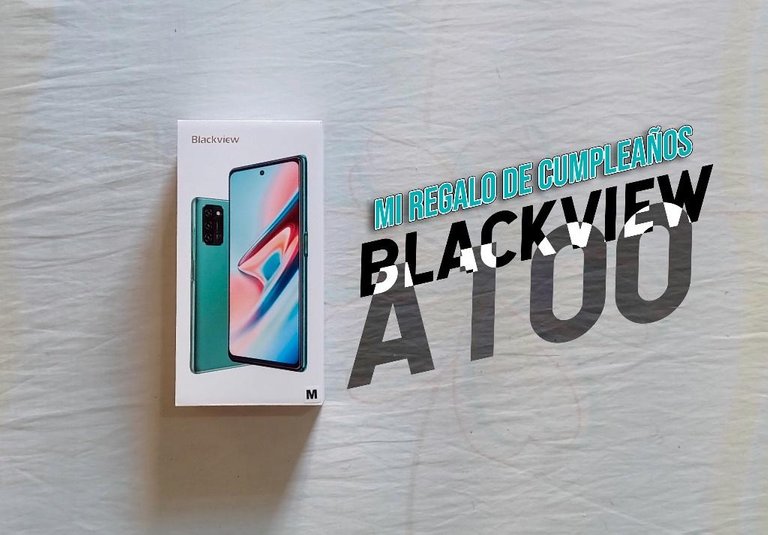 [English Version]
All photos were taken and edited by the author
Hello geeks again! For a while now I owed you this post, as it was my birthday present but by that time I really didn't have the time to give you its respective review, still I've finally arrived and I hope you feel comfortable today as I'm going to tell you about my new phone, a Blackview A100.
Starting as it should, from the beginning, this was my birthday gift from my parents and if anyone asks if I expected it, it was the most unexpected gift and I loved it of course, my first impression when I saw the cover of the box was literally "my God it looks like a big phone" although this reaction was short for when I saw the specifications of the phone, in short words, I screamed with joy inside because by this time I was embarrassed to really scream HAHAHAHAHA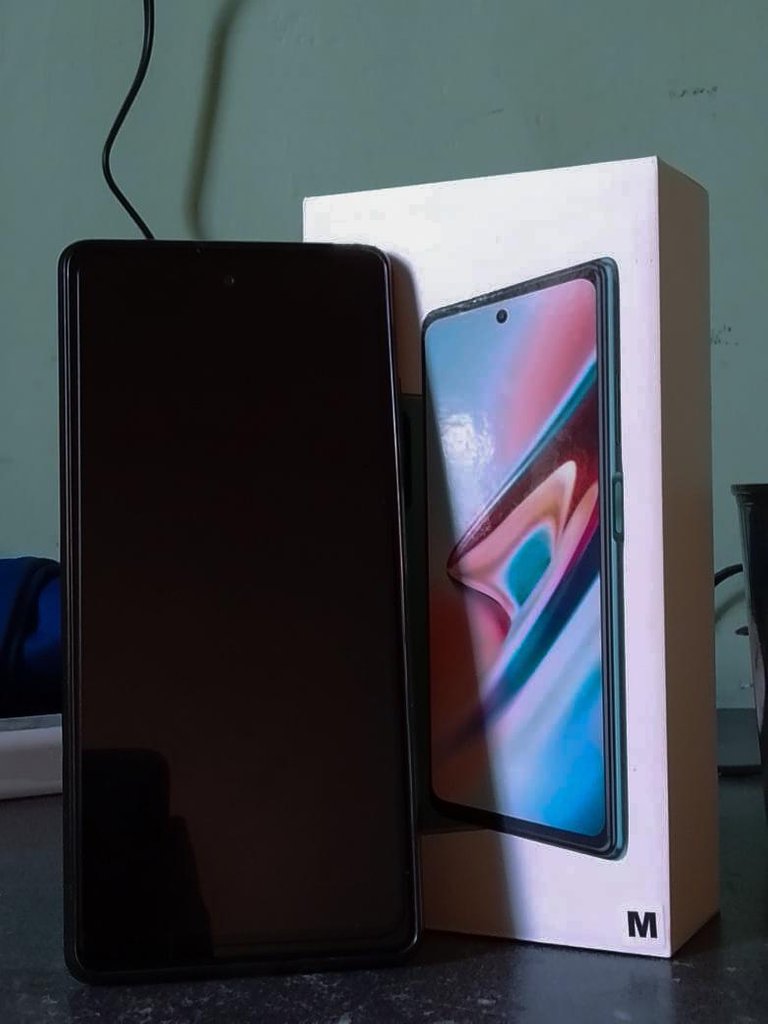 Once I got home I was finally able to take the time to review the phone's configuration from start to finish, as well as its specifications and features. I really like the design of the phone, both its large screen, the Notch separated from the edges, the factory matte color, the slightly rounded edges (neither exaggeratedly round nor completely rectangular), what did take me by surprise was the absence of the Jack input for headphones, it would be a matter of adapting to the new trends of new smartphones. Once inside the phone and its customization, one of the things that caught my attention was the "Gesture Navigation" that eliminated the 3 buttons that we are used to seeing in Android, to take more advantage of the screen in exchange for navigating through specific gestures on the screen, as in iPhones! Although as flashy as this option is, I really couldn't get used to it fast and stayed with the classic 3 buttons, another feature that I had liked (as common as it may be) was the automatic power on, the feature as such is not there, but the phone when placing an alarm will automatically turn on to sound the alarm, something that my previous phone didn't have. Once I had finished configuring the phone, I decided to see how about the camera, whose rear camera has 12mp and is accompanied by 2 other cameras, of which one is ultra wide angle and the other a depth sensor, the truth is a very good camera which I have already tested taking some pictures to different environment, the same with the front camera, which is 8mp which are very well used, it has the same amount of megapixels as the camera of my previous phone and the difference is abysmal.
The brightness and colors of the screen are excellent, as well as the resolution.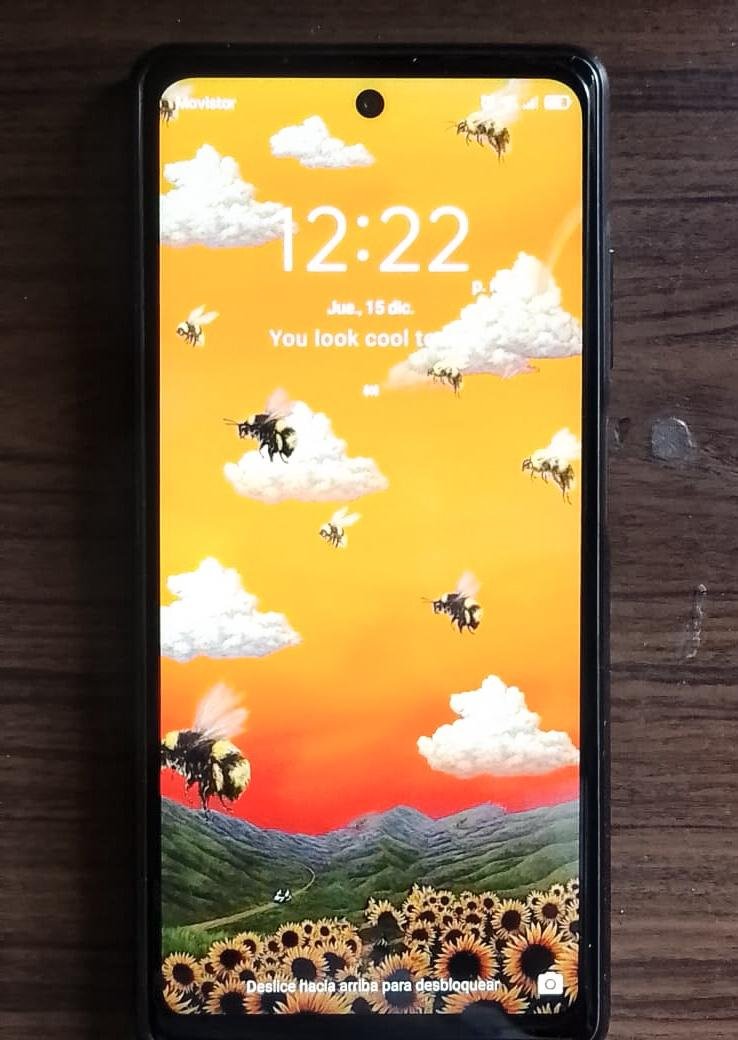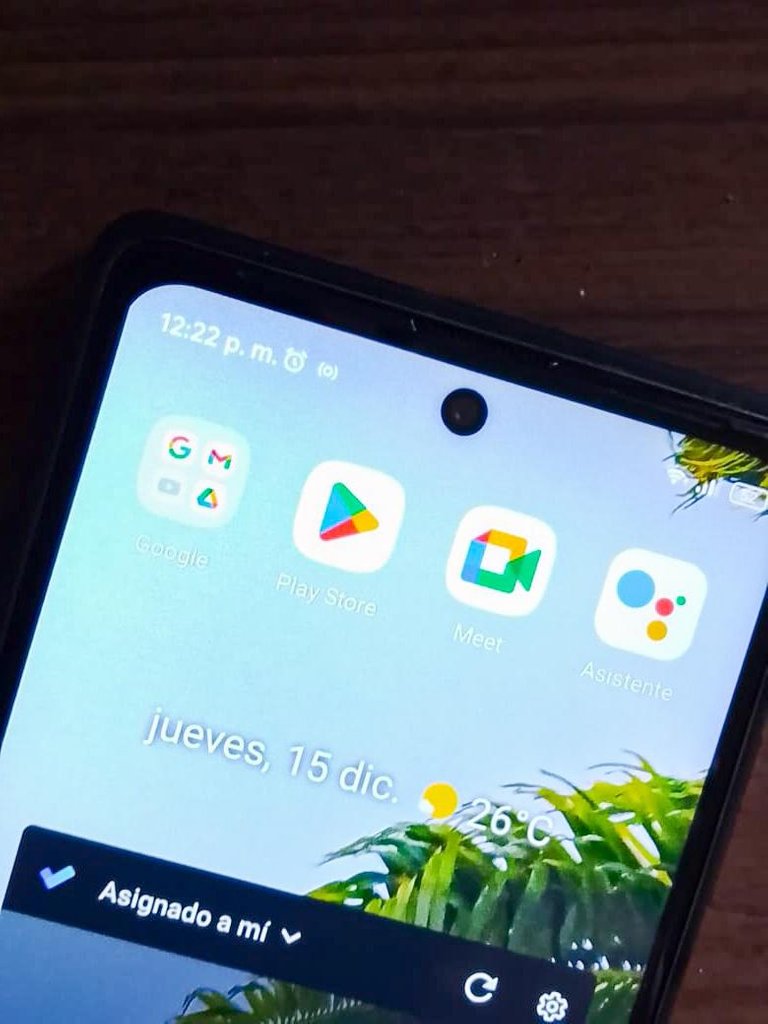 Some pictures that I took with the phone...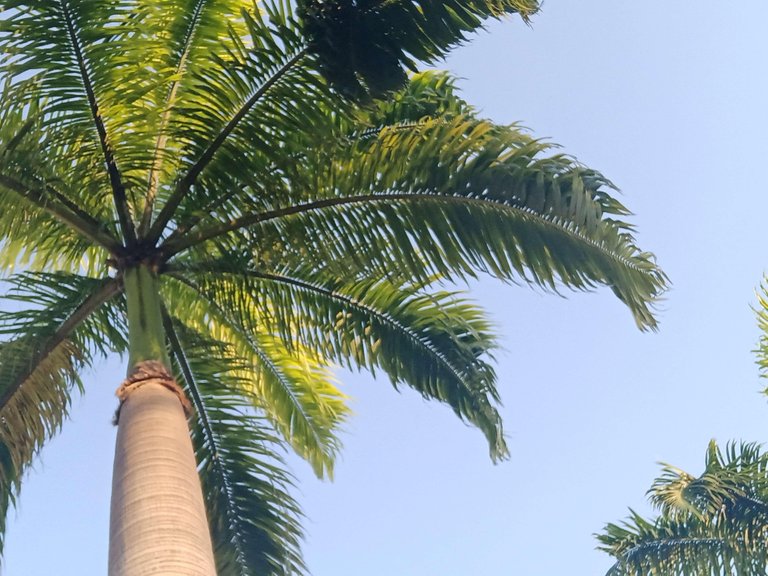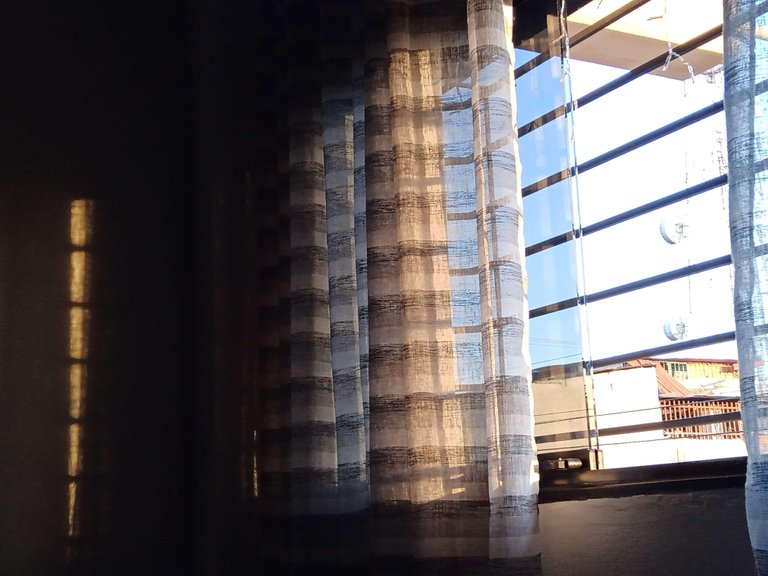 Going into the more technical aspects of the phone, it is a phone with 6gb RAM and 128gb ROM, enough space to last 3 years and even more if I'm still one of those who still do not like to take up space just because. It has a Helio P70 octa-core processor, from my point of view very good and has already helped me to run a game like COD Mobile at medium graphics and emulate the PPSSPP Vice City Stories very fluid, but of course, not everything is about the games that runs as applications also have much to do, and really this phone does not leave me with a bad taste, because it has not presented performance problems with applications even having several open, I have already done some Word and PDF work from the phone without presenting failures and in fact, this publication I am editing it from my phone, since from my laptop I am very delayed by the performance. It is worth noting that even so with the tests I have done to the phone, rarely reaches temperatures not very common but still low.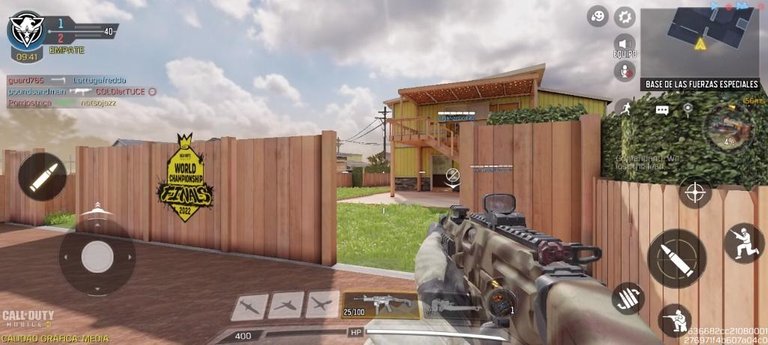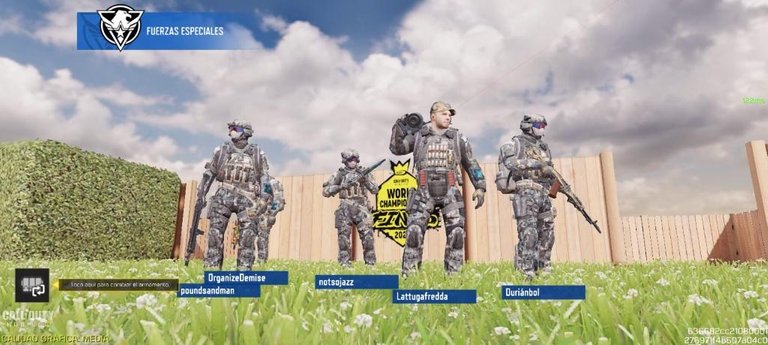 Another topic to talk about is the battery, which just comes with a little story from when I got the phone. The battery is 4680mAh and it lasts me for the whole day when I make regular use of the phone and sometimes it even arrives the morning after when I charged it and its charging time is quite short in my opinion since it takes about an hour and a half maximum to charge to 100%. The story I was telling you is the following, at the end of my birthday day I decided to charge my phone as it was quite low and I left it there for the whole night, in the morning when the phone alarm wakes me up I realize that the battery was barely at 47% I had not even charged half of the battery! I was confused, I automatically thought it was a factory error and started to worry, I told my mom about it and she told me to leave the phone charging but somewhere else in the house so that when I came back from school I could confirm if it charged or not. When I came back from school the phone did not even reach 80%, something was definitely wrong and I waited to see what my mom told me so I could go to the store to change it for one of the same model, and if it presented the same problem again I would have to change it for another one of the same price. Luckily, the one I had been given in exchange (same model and all) did charge quite well, as I told you before it charges its full battery in an hour and a half and does not present any failure, it stayed as the definitive one and the phone I am talking about right now.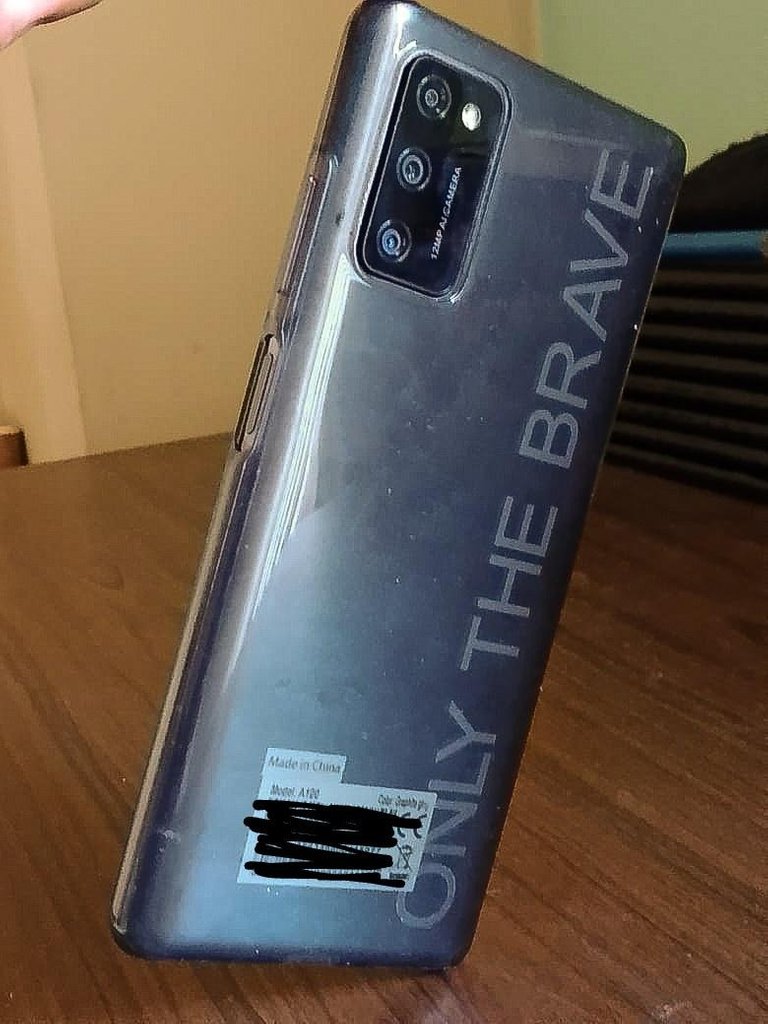 ---
If I'm honest, I took a huge love to this phone, it reminds me a lot of the first phone that I got for my birthday also just because I got it in the same way, that phone is still alive and I still keep it just in case, it is a Haier G32 that never failed me, now that I have this new phone I aspire to give it a good use, keep it always in good condition and make it last as long as I can keep it that way. I hope you liked to see this publication, I wanted to share this little experience that is only part of the journey of this phone, I hope to play COD with someone in the community, I hope you have a good day and as always, see you next time!

---

[Versión En Español]
Todas las fotos fueron tomadas y editadas por el autor
¡Hola otra vez geeks! Desde hace ya un tiempo les debía esta publicación, pues fue mi regalo de cumpleaños pero para ese momento realmente no me daba el tiempo para hacerle su respectiva reseña, aún así por fin he llegado y espero que se sientan cómodos el día de hoy ya que les voy a hablar sobre mi nuevo teléfono, un Blackview A100.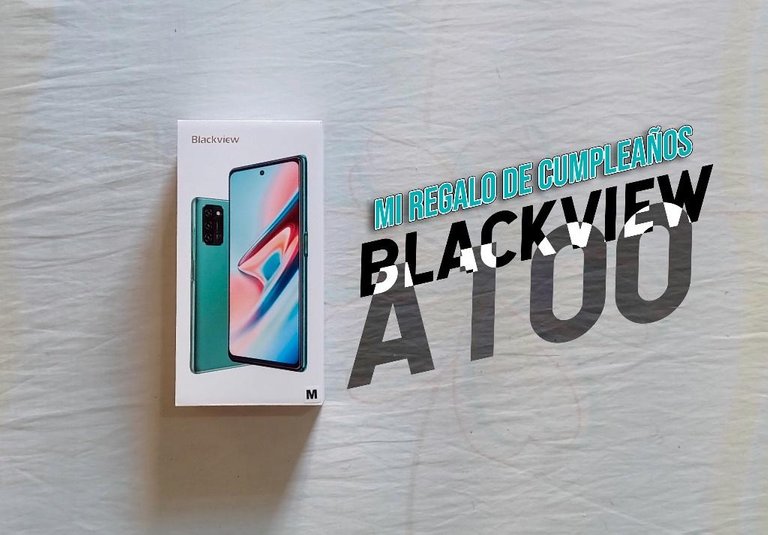 Comenzando como se debe, desde un principio, este fue mi regalo de cumpleaños de parte de mis padres y por si alguien pregunta si me lo esperaba, pues fue el regalo más inesperado y que más me encantó por supuesto, mi primera impresión al ver la portada de la caja fue literalmente "Dios mío se ve que es un teléfono grande" aunque esta reacción se quedó corta para cuando vi las especificaciones del teléfono, en cortas palabras, gritaba de alegría por dentro porque para este momento me daba pena gritar de verdad JAJAJA.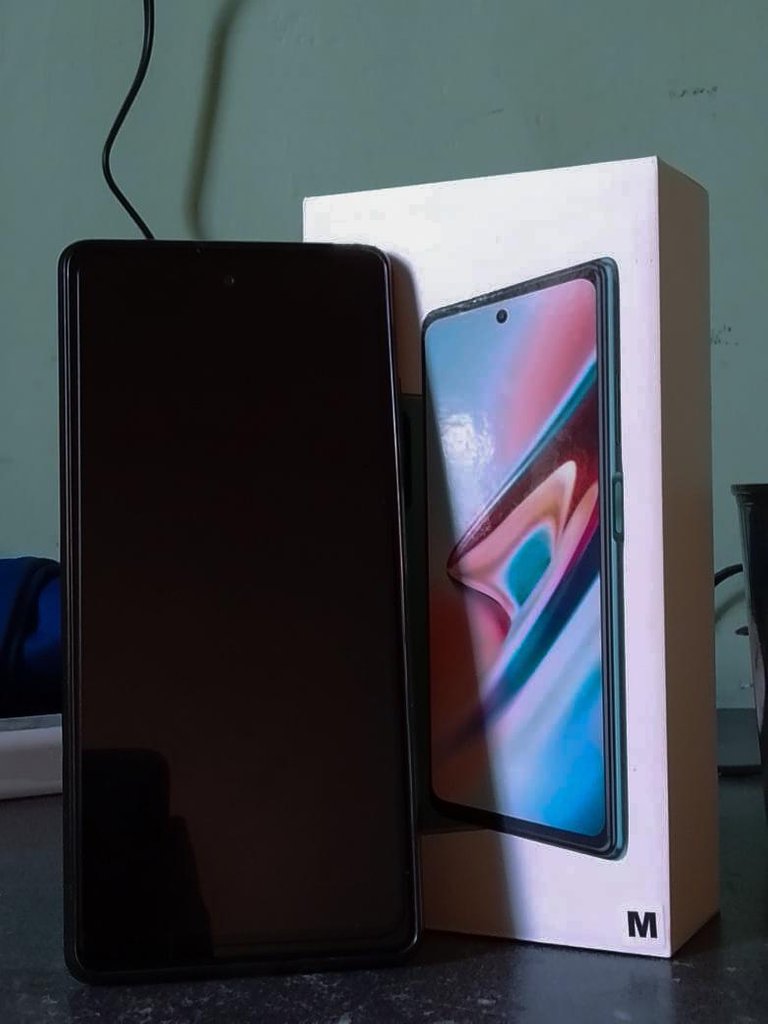 Una vez que llegué a mi casa por fin pude darme el tiempo de revisar la configuración del teléfono de principio a fin, así mismo como sus especificaciones y funciones. Me gusta mucho el diseño del teléfono, tanto su pantalla grande, el Notch separado de los bordes, el color mate de fábrica, los bordes ligeramente redondeados (ni exageradamente redondos ni completamente rectangular), lo que si me tomó por sorpresa fue la ausencia de la entrada Jack para los audífonos, ya sería cosa de adaptarse a las nuevas tendencias de los nuevos smartphones. Ya dentro del teléfono y su personalización, una de las cosas que más me había llamado la atención era la "Navegación por gestos" que eliminaba los 3 botones que acostumbramos a ver en Android, para aprovechar más la pantalla a cambio de navegar a través de gestos específicos en la pantalla ¡Como en los iPhones! Aunque por muy llamativa que es esta opción, realmente no me podría acostumbrar rápido a ella y me quedé con los clásicos 3 botones, otra función que me había gustado (por más común que pueda ser) era el encendido automático, la función como tal no está, pero el teléfono al colocar una alarma se encenderá automáticamente para hacer sonar la alarma, cosa que mi teléfono anterior no tenía. Una vez que había terminado de configurar el teléfono, decidí ver qué tal la cámara, cuya cámara trasera tiene 12mp y viene acompañada de otras 2 cámaras, de la cual una es ultra gran angular y la otra un sensor de profundidad, la verdad es una muy buena cámara la cual ya he probado tomando algunas fotos a diferentes ambiente, lo mismo con la cámara frontal, la cual es de 8mp que son muy bien aprovechados, tiene la misma cantidad de megapíxeles que la cámara de mi teléfono anterior y la diferencia es abismal.
El brillo y los colores de la pantalla son excelentes, al igual que la resolucion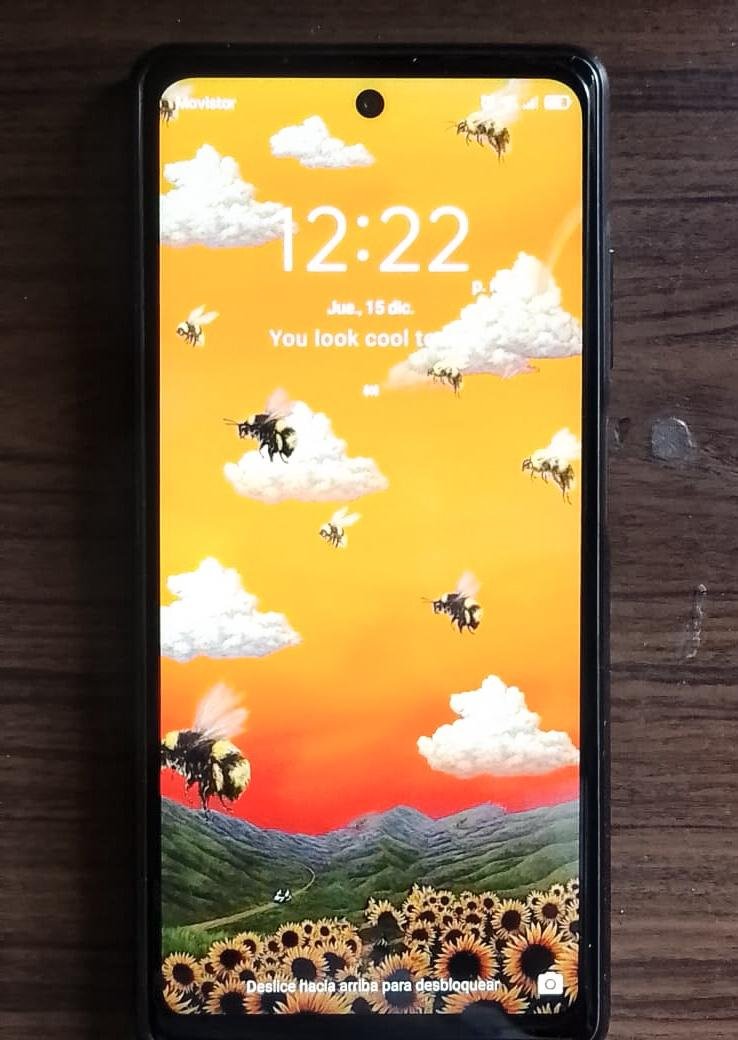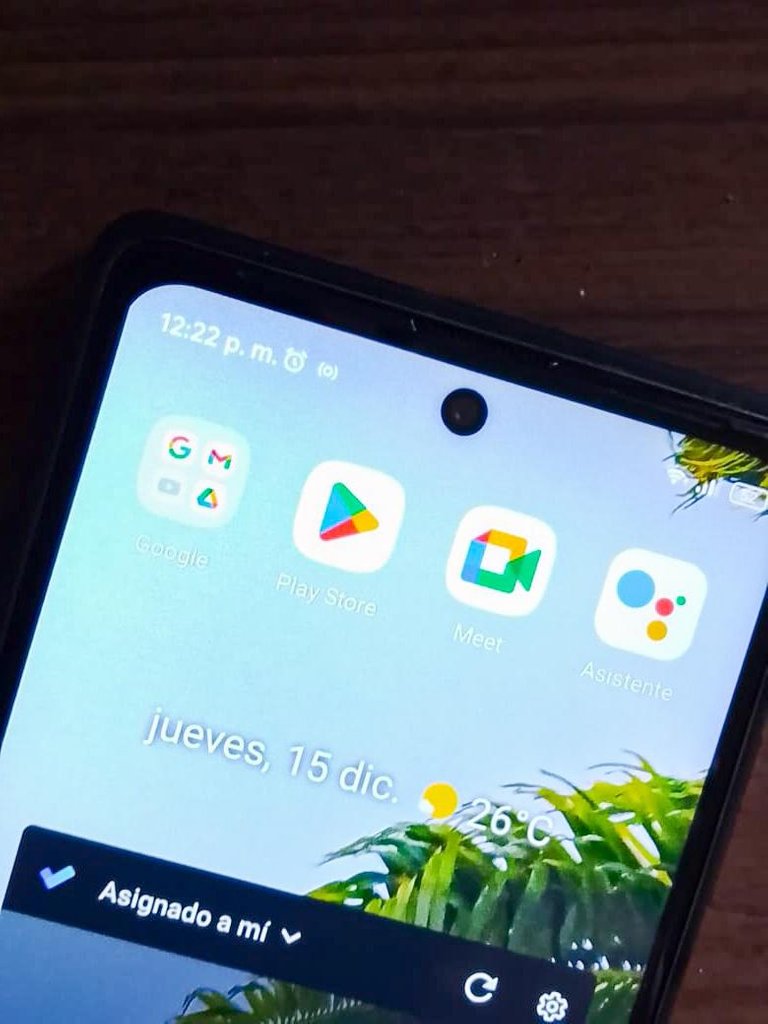 Algunas fotos que tome con el telefono...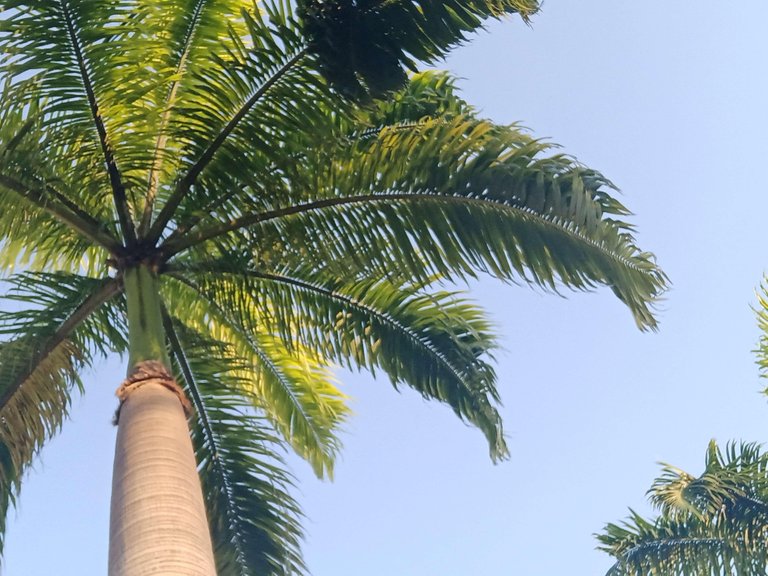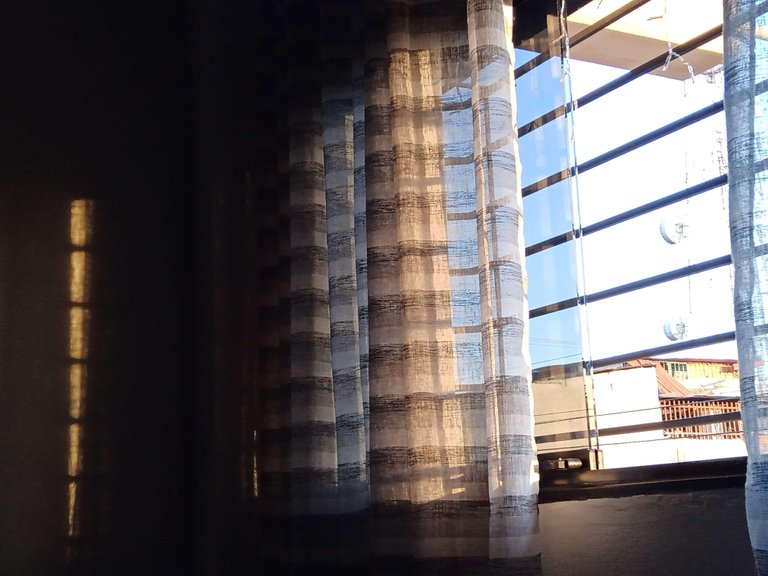 Entrando en lo más técnico del teléfono, pues es un teléfono de 6gb RAM y 128gb ROM, suficiente espacio como para aguantar 3 años y más aún si yo sigo siendo de esos que aún así no les gusta ocupar espacio solo porque sí. Tiene un procesador Helio P70 octa-core, desde mi punto de vista muy bueno y que ya me ha ayudado a correr un juego como COD Mobile a gráficos medios y a emular el Vice City Stories de PPSSPP muy fluido, pero claro, no todo se trata de los juegos que corre ya que también las aplicaciones tienen mucho que ver, y de verdad que este teléfono no me deja con mal sabor, pues no ha presentado problemas de rendimiento con las aplicaciones aún así teniendo varias abiertas, ya he hecho algunos trabajos de Word y PDF desde el teléfono sin presentar fallas y que de hecho, está publicación la estoy editando desde mi teléfono, ya que desde mi laptop me retraso mucho por el rendimiento. Cabe destacar que aún así con las pruebas que he hecho al teléfono, pocas veces llega a temperaturas no muy comunes pero aún así bajas.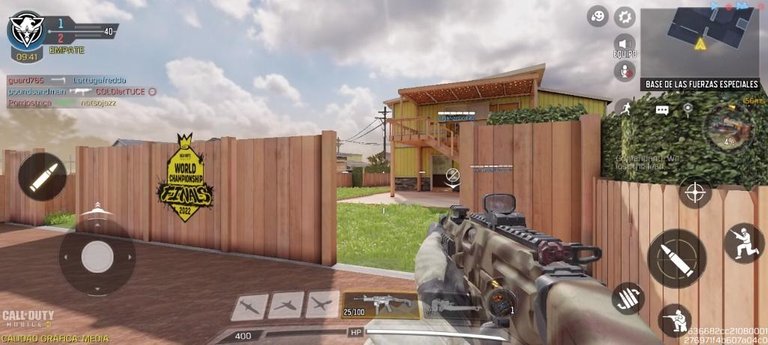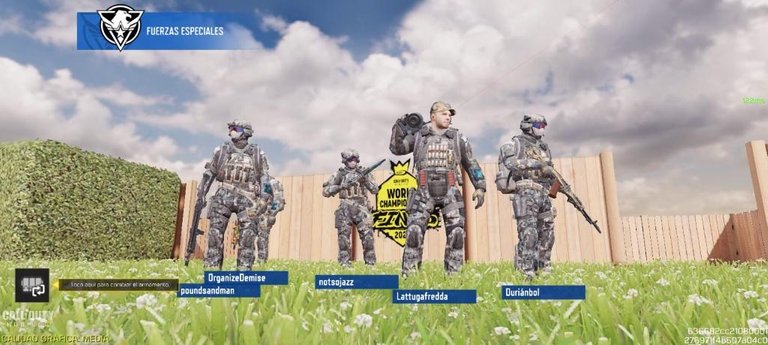 Otro tema para hablar es la batería, que justo viene con una pequeña historia de cuando me dieron el teléfono. La batería es de 4680mAh y pues me dura para todo el día cuando hago uso regulado del teléfono e incluso algunas veces llega a la mañana siguiente de cuando lo cargué y su tiempo de carga es bastante corto a mi parecer ya que dura aproximadamente una hora y media máximo para cargarse al 100%. La historia que les decía es la siguiente, al final del día de mi cumpleaños decidí cargar mi teléfono ya que estaba bastante bajo y lo dejé allí por toda la noche, a la mañana cuando me despierta la alarma del teléfono me doy cuenta de que la batería apenas iba por 47% ¡No había cargado ni la mitad de la batería! Estaba confundido, pensé automáticamente que era un error de fábrica y me empecé a preocupar, le conté a mi mamá sobre eso y me dijo que dejara el teléfono cargando pero en otro sitio de la casa para que cuando volviera de clases pueda confirmar si cargó o no. Al regresar de clases el teléfono no llegaba ni a 80%, algo definitivamente andaba mal y esperé a ver qué me decía mi mamá para poder ir a la tienda a cambiarlo por uno del mismo modelo, y si volvía a presentar el mismo problema tendría que cambiarlo por otro del mismo precio. Por suerte, el me habían dado a cambio (mismo modelo y todo) si cargaba bastante bien, como les dije anteriormente carga su batería completa en una hora y media y no presenta fallo, se quedó como el definitivo y el teléfono del cual les estoy hablando ahora mismo.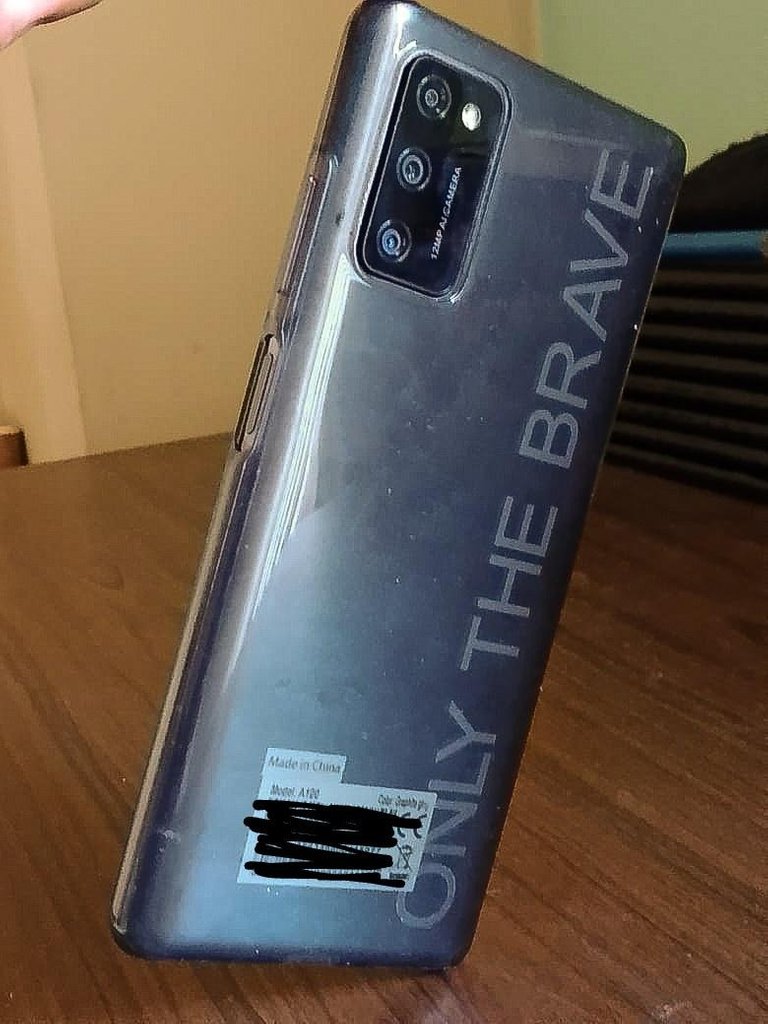 ---
Si les soy sincero, le tomé un cariño inmenso a este teléfono, me recuerda mucho al primer teléfono que me regalaron también por mi cumpleaños justo porque me lo regalaron de la misma manera, ese teléfono aún sigue vivo y aún lo conservo solo por si acaso, es un Haier G32 que no me falló nunca, ahora que tengo este nuevo teléfono pues aspiro darle un buen uso, mantenerlo siempre en buen estado y hacer que dure el tiempo que pueda mantenerlo así. Espero que les haya agradado ver esta publicación, quería compartirles esta pequeña experiencia que solo es una parte del trayecto de este teléfono, espero poder jugar COD con alguien de la comunidad, espero que tengan un buen día y como siempre ¡Hasta la próxima!