UNBOXING AND REVIEW OF PANASONIC BOOM MIC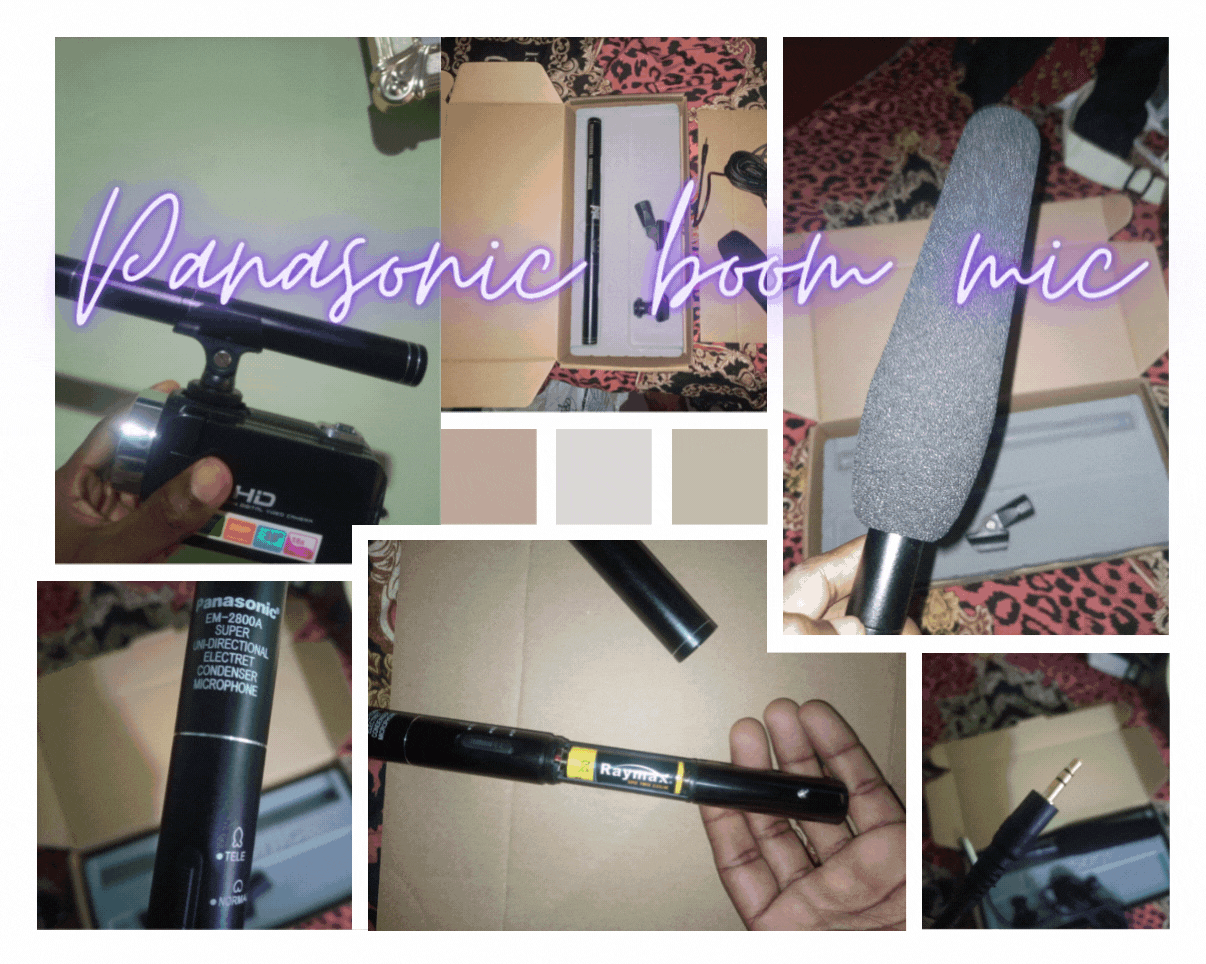 Hello every one , so I have considered doing a review of my brand new panasonic boom mic. It is an ELECTRET CONDENSOR TELESCOPIC MICROPHONE.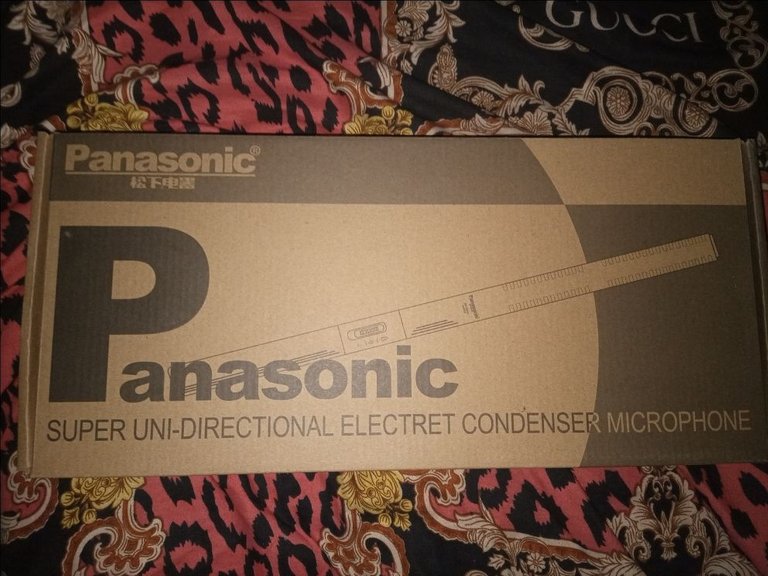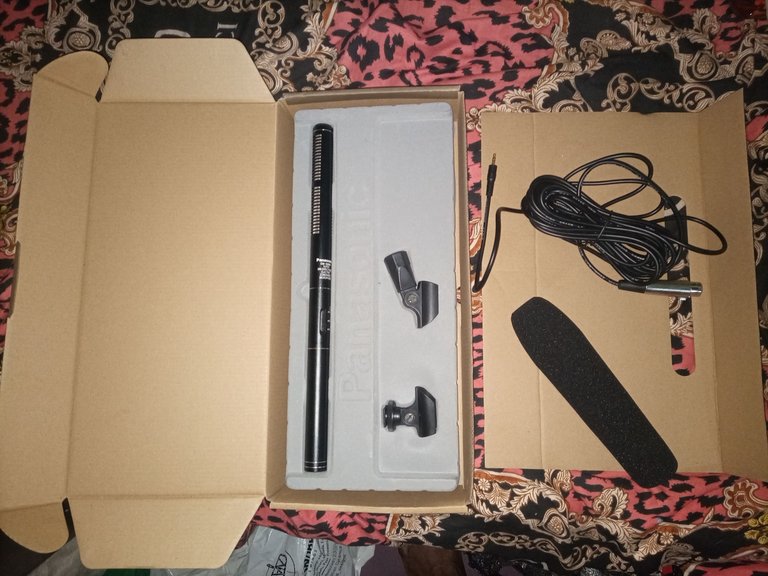 It is said to be for super directional use with high sensitivity an dlow noise.
I went ahead to purchase this mic after I and suffered so much noise interferrence with mic open mic studio works. where I was using a dynamic mic. I ve also trying a condenser mic, but that is meant for close and treated rooms like for big studios. So for now I can make do with this and it makes a good sound.
People have aften asked my how sounds are so clear when I m sing, It one of the reason s and I m glad I got it into use.
It can pick clean sounds even in noisy places and it makes them sound so well. It is said to be suited for outdoor sports, interviews, videos and movies.
Specifications
This mic is a super cardiod electric condenser mic with 2 types of sensitivity.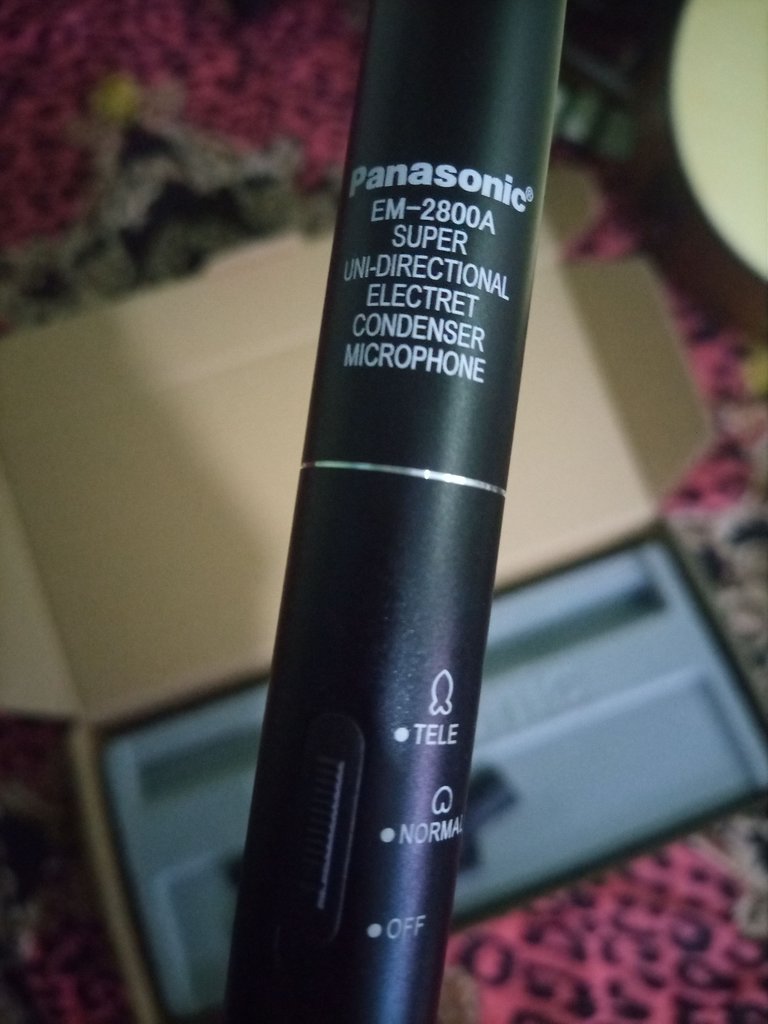 One for long distances and the other for short distance between the mic and the person speaking or the source of the sound.
Picks -66dB for short distance and -50db long distance
The output impedance is within the range of 80Hz and 12KHz.
The power source is by DC 1.5v AA sized batteries and its sends up to 120dB signal to the noise radio for detection.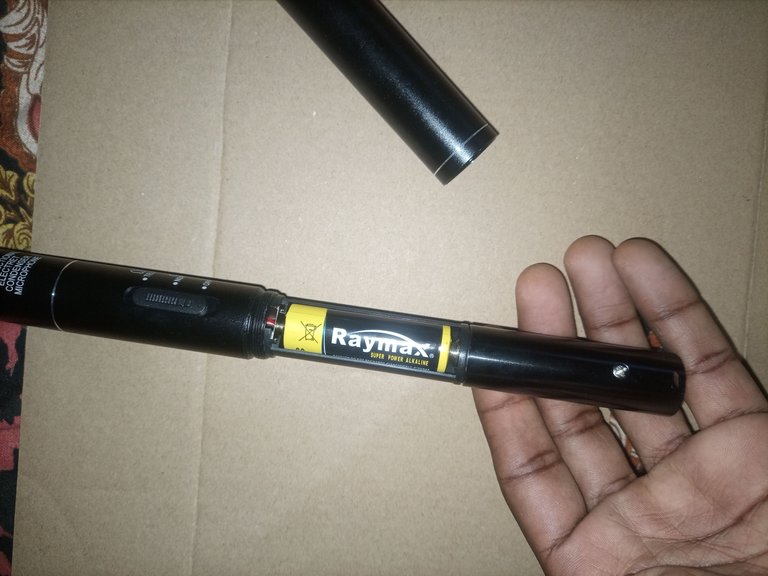 There is no doubt is is a good mic for most indoors and outdoor production and it cost only about $20 where I got it.
Its components
Its comes with a mic rod which houses the batterry and the knob to change its different modes also an xlr port at the end.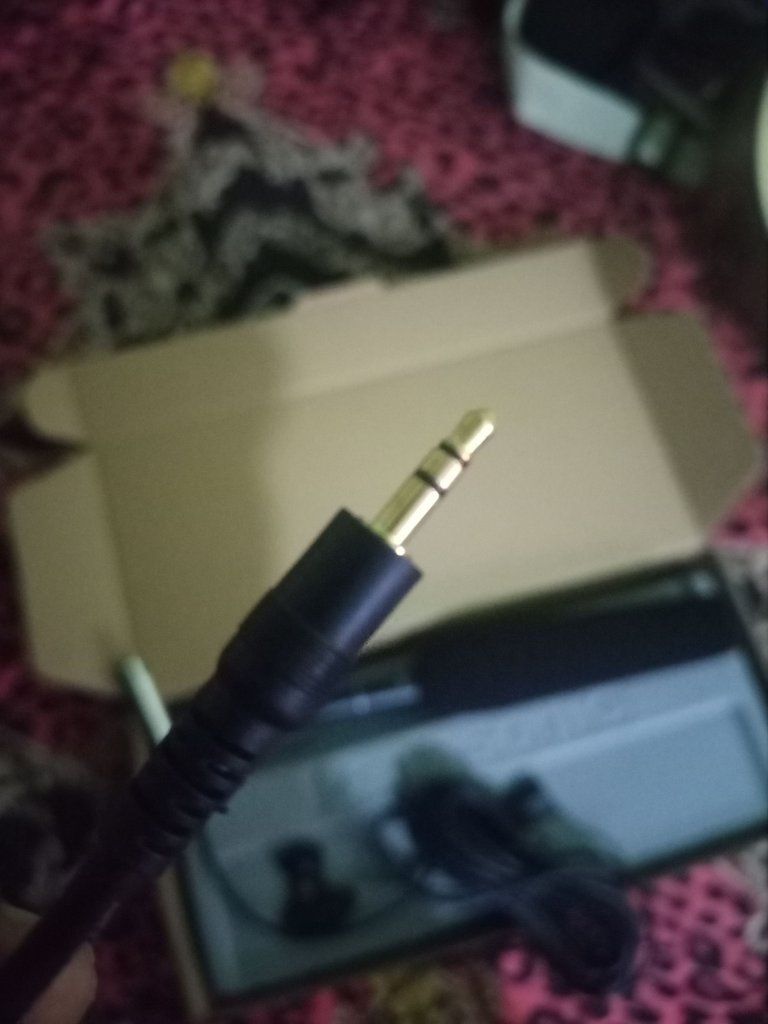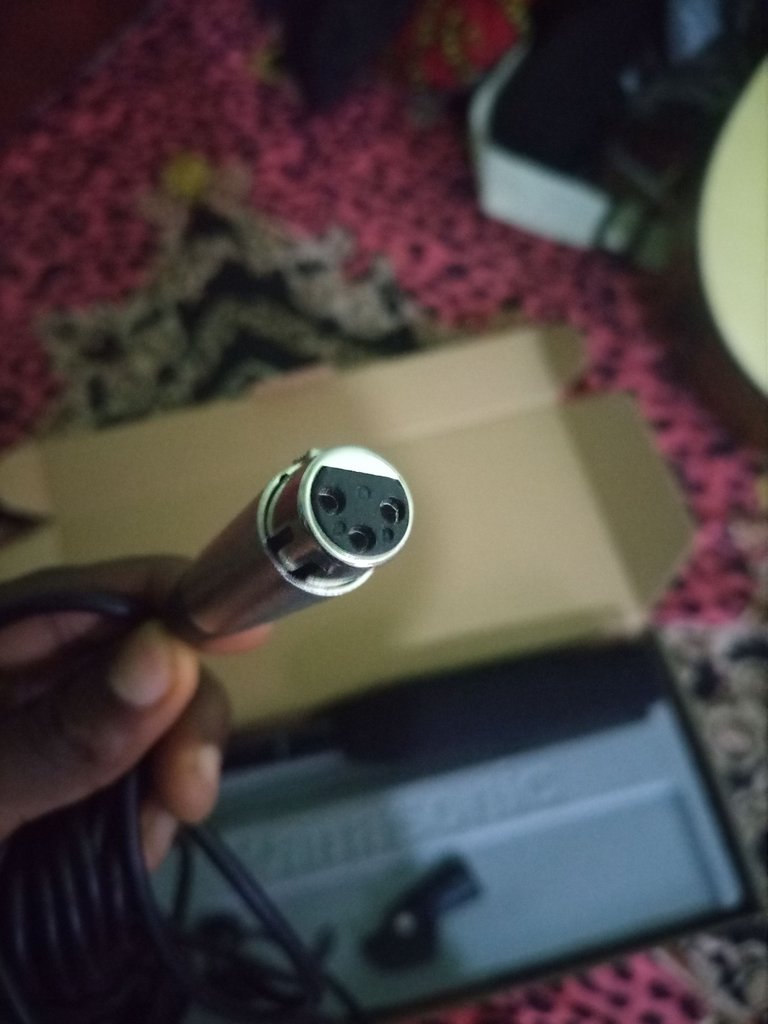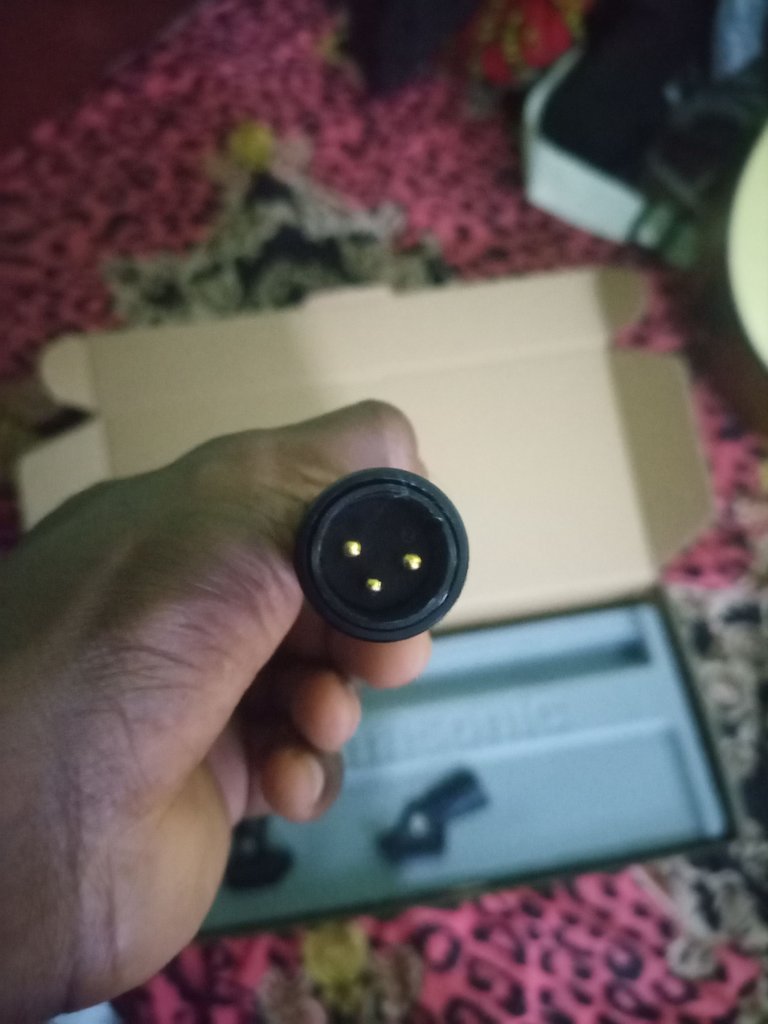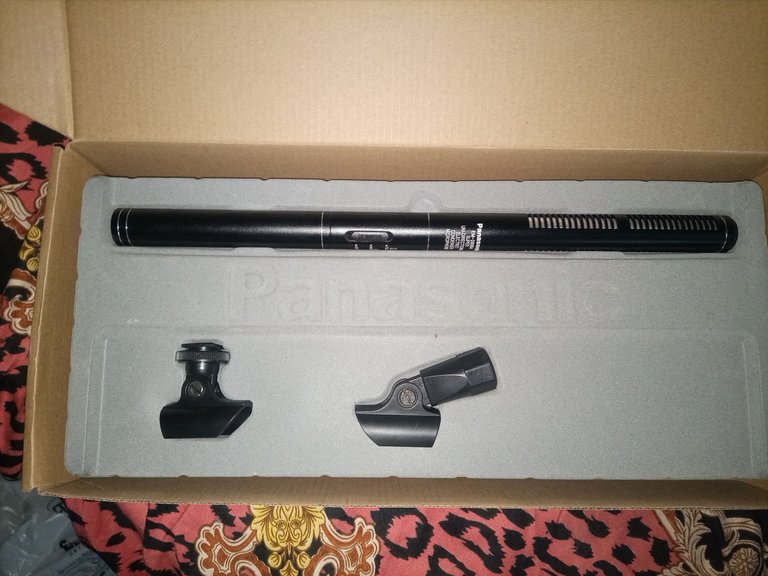 A cable, with a xlr cable with a 3mm phone type plug on the other end. Which means it can be pluged into your phone for video making. It can also be plugged into a sound card and then to your laptop if you wanted to.
A wind filter foam with covers the rod also gives it a cool look, just as you see it on TV.
The holders, which will need to be screwed into mic stands or the camera saddle holder for the mic.
SETTING IT UP
Setting it up is easy as long as you have a mic stand or a camera to use it on. It has a screw on the holders to hold on to the saddle of the camera.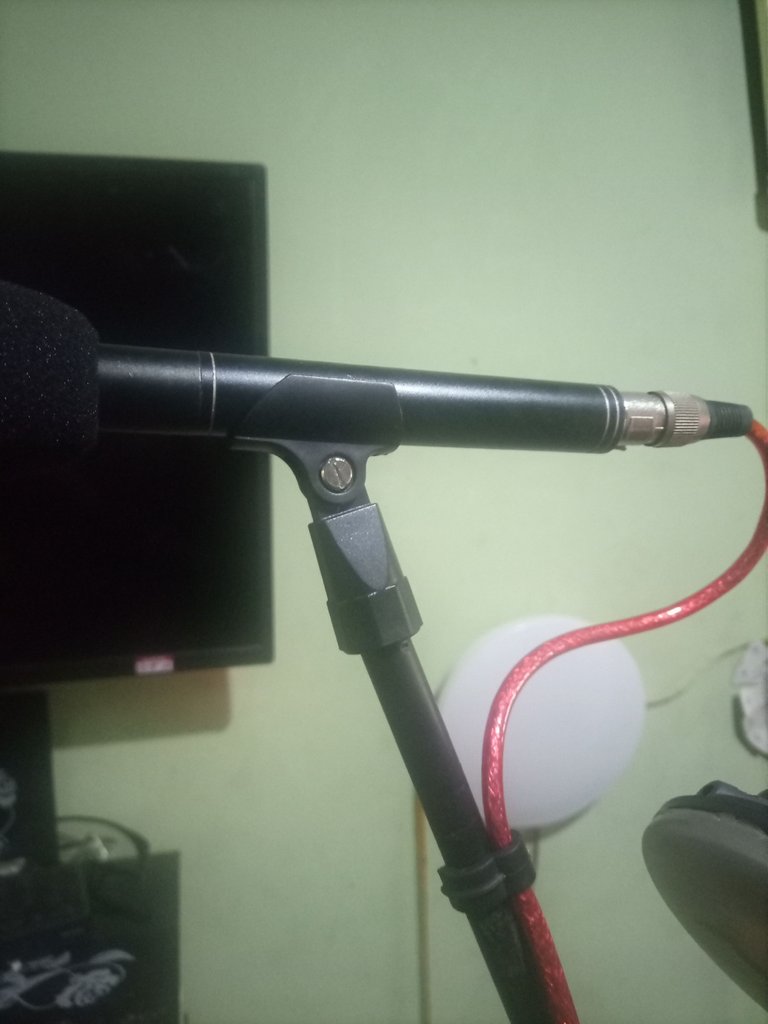 Its beautiful when you see it beeing used as an over head mic in movie making. This is also a cool mic to have and use for your videos.
You can check out some of my latest videos for how I use it. Sometime it could even be far away and it ll still pick up my voice well.
If you have an experience using it you can also share for me to learn.
Thanks for reading my review.
All picture are mine.
Graphics made by me using canva app
---
---