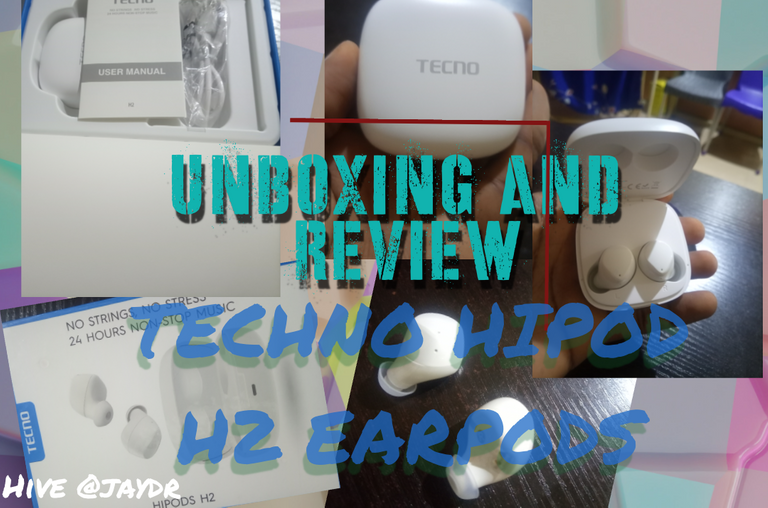 Hello everyone
So I finally decided to purchase a new Bluetooth ear pod. This is after about four months of losing my previous one. I had the sentiments about the Earpods because they could easily get missing as I still have the charger casing of my previous one however I realised also the freedom that it gives me and every time I had to listen to anything at all, especially while I am busy with my hands. The airports also give me the freedom to move my hands as I wish rather than being considerate of some wires around my body.
I started searching around for just the perfect Bluetooth AirPods that I would require. Perfect price perfect batteries, perfect fitting into my ear, portable charging case, long hours of usage, and some bit of finesse.
I had searched all through but I needed something that could stand some testimonials for the name as most of the ones I saw were either expensive or unknown.
So I'll be sharing today some basic reviews about Tecno HIPOD H2 Bluetooth earpiece.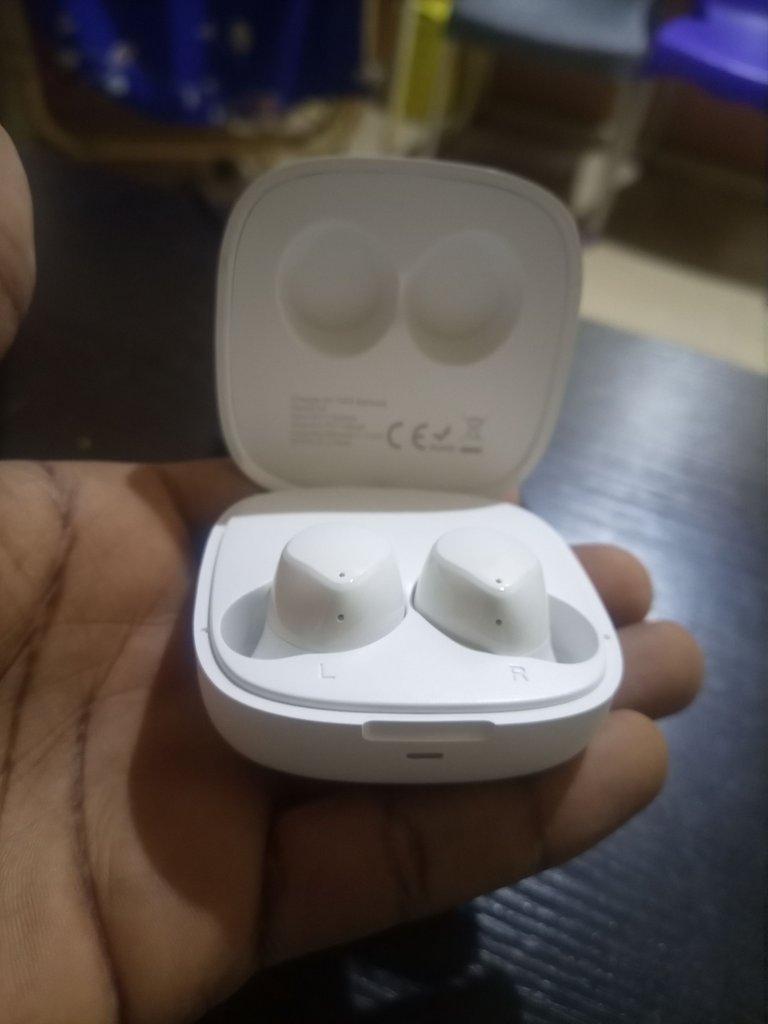 The package comes with two Hipod H2 earphones, one charging box, one USB charging cable, 4 ear rubber tips and one user manual.
It is said to be compatible with Tecno Phantom 9 Tecno Camon 12 Tecno phantom 12A Tecno Camon 12 pro and tecno spark 4 as well. However, I'm using it with a Tecno Camon 15 and it works perfectly.
---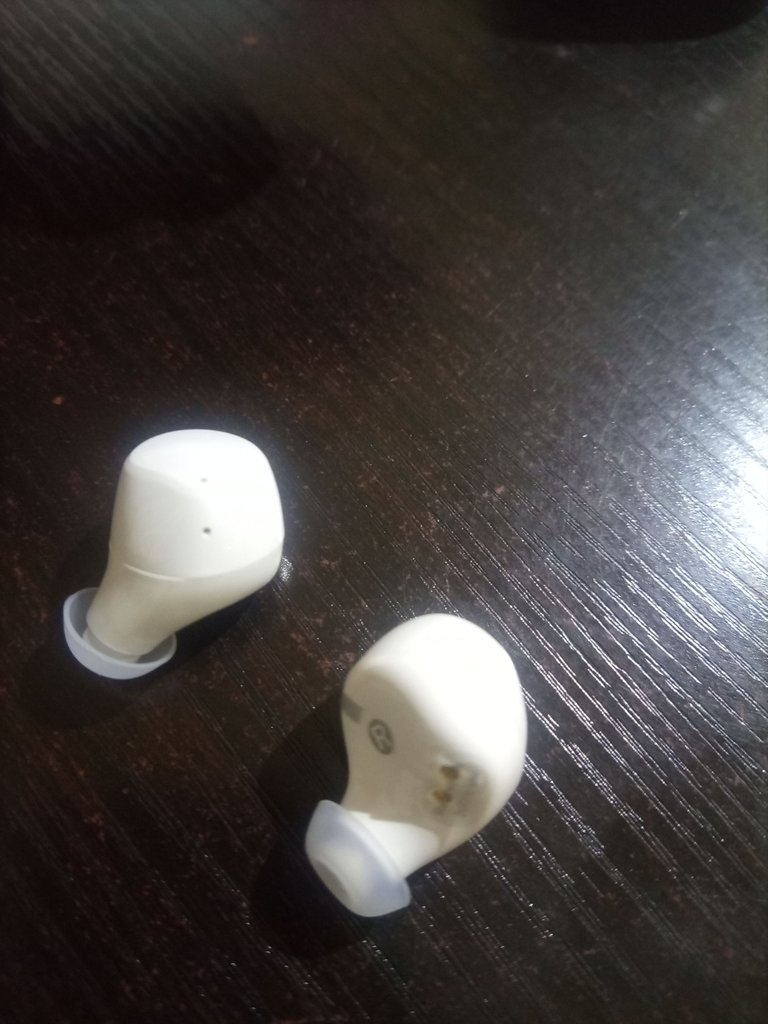 It also has extra abilities such as pausing and playing, volume increasing and volume reduction, you can switch to the previous song and the next song as well. Can use it to answer calls and also hang-up calls. when you want to reject a call is possible by just pressing the panel for one second and released after hearing the tone when the call is coming in.
I will talk about panel sensitivity later.
It can also answer a second call such as you can hold two calls on going with the airport and also reject s call as well as a three-particle when you want to call back someone who you missed his call it's possible by clicking the panel 4 times.
---
One can also use it to begin the voice assistance and also exit it you can clear phone pairing information by clicking the panel for in pairing mode.
The phone is will lose connection when the distance between the phone and the airport is greater than 15 m, the air phone will be shut down automatically if there's no new connection in 3 minutes.
The standby time of this device is about 30 hours and the charging time is about 1.5 hours the four use time is just about 24 hours.
You can use the airpod one must ensure that it is fully charged and then once it is disengaged from the charging box it enters automatically into pairing mode.
The Bluetooth of the device you want to use must also be on and searched, then you go to add a device and find the name of the device HiPod H2.
After this, it automatically pairs with the devices and you can then use it to listen to music, answer calls, and even activate voice assistant.
---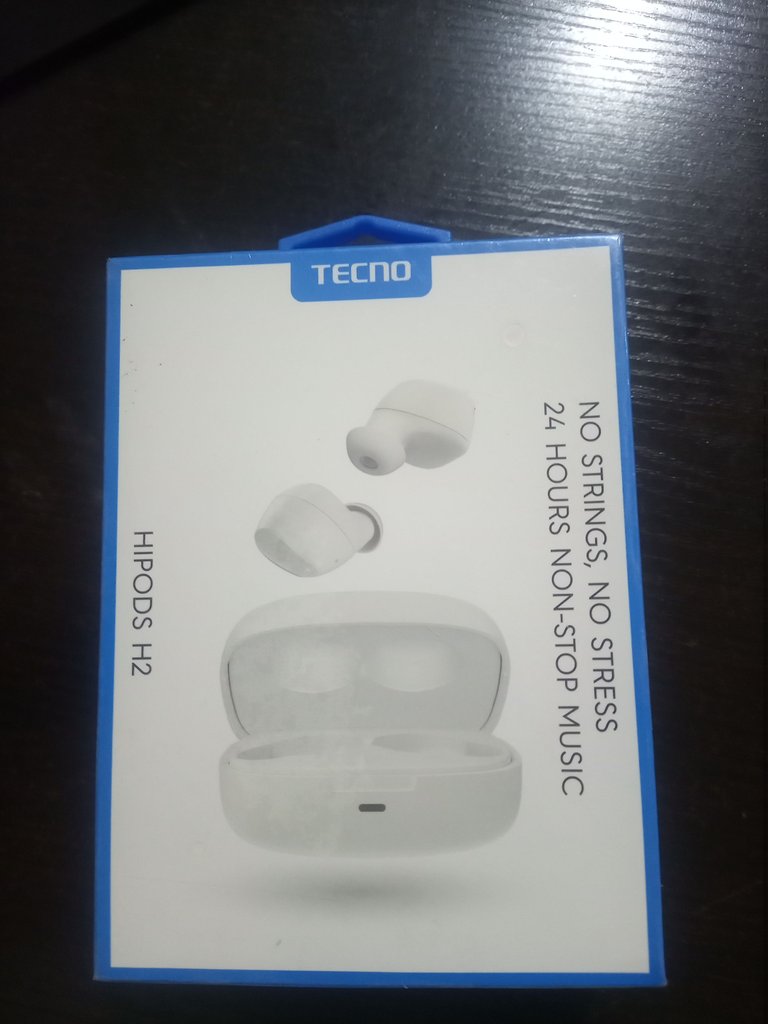 These are the reasons why I like this device.
1. No strings attached
Bluetooth connection wireless earpiece gives me freedom of movement and also the ability to do other things even while I'm picking up a call. He gives me met theenfidence that I don't have to use my hands to hold my phone when I can't hear very well.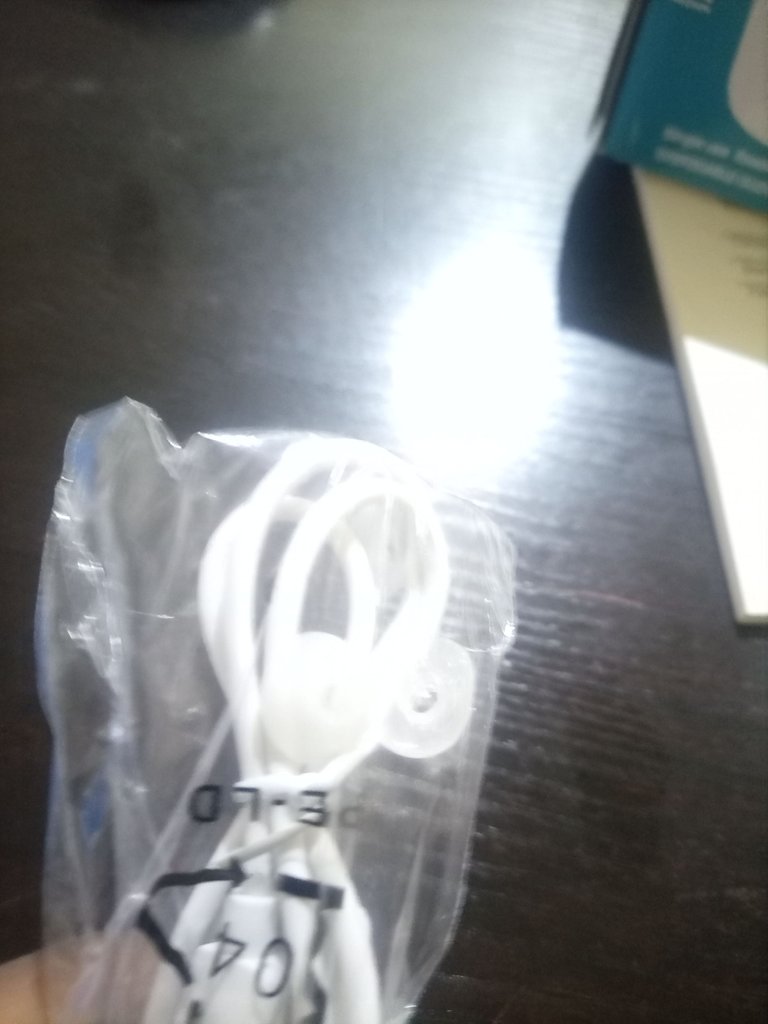 2. Good sound.
It doesn't matter where I am in the room, in the market, or on the road the voice clarity is profound and I can make out what everyone is saying and they can also hear what I am saying when I'm making a call over the device. When it comes to listening to music the bass and treble are well pronounced and music is so much enjoyable that it encloses you into or music space wherever you are.
3. Batteries.
The batteries are truly long-lasting like they said, 24 hours of stop music is possible from a full charge and I have seen this. for the first few days, I was using it continuously until it told me "battery low" on the third day. This is a kind of device you can use on a long journey and you will not run out of battery.
---
4. Fits my ear well
This device fits my ear perfectly I have been opportune to use other forms of earpieces which sometimes fall off my ear especially when I am moving or on a bike. This one will not fall off it remains fixed to the ear that's because of how it was structured the air tips also help to cause a form of friction and resistance with the skin of your hair so it doesn't fall off and so there's a firm grip.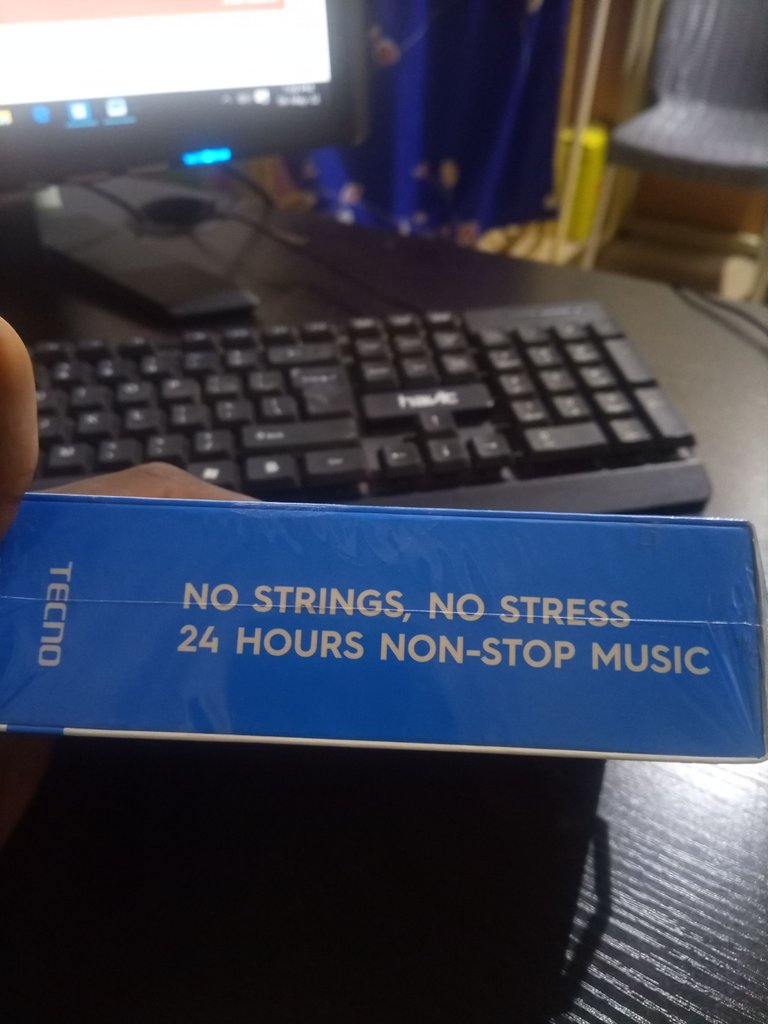 5. Beauty
I must say that it's also a beautiful device. It blends with what I like because this is a bit more subjective. The curvature of the earpod is beautiful and easy to adjust just by a tap on the pod.
6. Panel sensitivity
The panel of the ear pod are just adequately sensitive not too much and not too dull. he doesn't have a big inadvertence touch enhance does not end the call when you don't intend to. It doesn't change the music when you never intended to.
And for the counted touches to give controls, they are very accurate.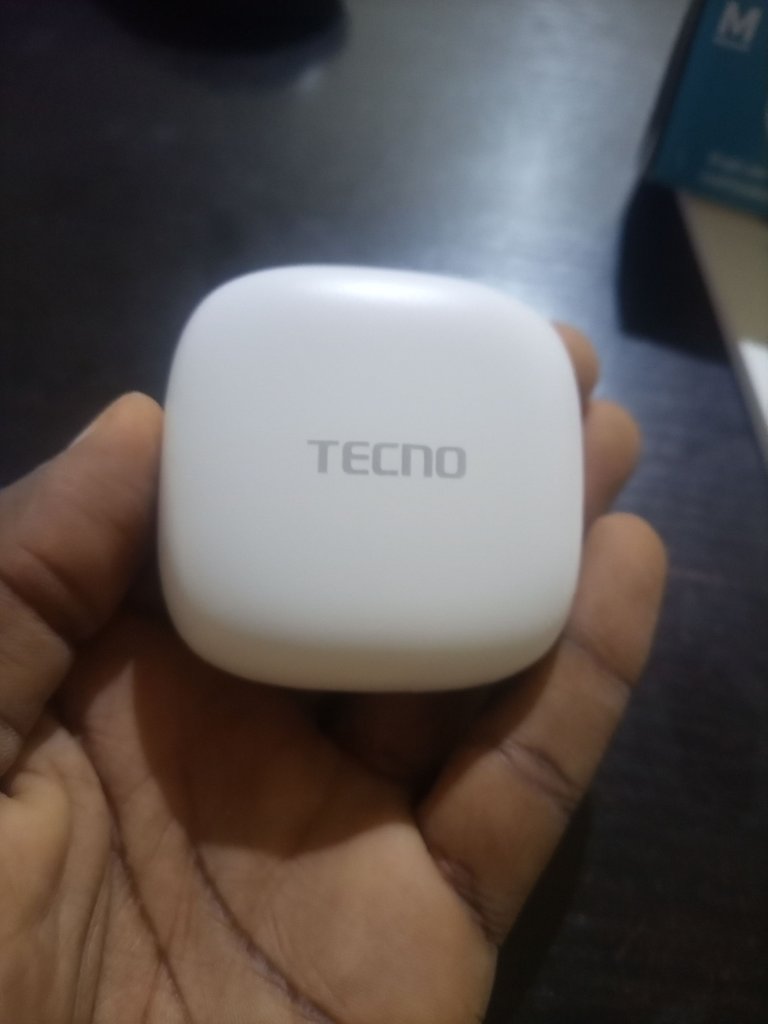 This is another good and long-lasting product from Techo. I m hopeful to keep it well to not lose it and hopeful to use it in some of my productions. I've not been able to get around connecting to a PC like I could with my previous earphones. By the time he is possible. Production can be smooth. If you have any help here pls do share.
If you need a long-lasting Bluetooth earpiece. This is a good place to start.
Thanks for reading my review.
Pictures taken by me on phone
Graphics designed using Over