Cuando de invertir se refiere particularmente soy muy cuidadosa, en este caso no fue la excepción porque se trataba de mi herramienta de trabajo principal, la elección de la Notebook mas idónea que pudiera cubrir mis requerimientos 😎
When it comes to investing I am particularly careful, in this case it was no exception because it was my main work tool, the choice of the most suitable Notebook that could meet my requirements 😎.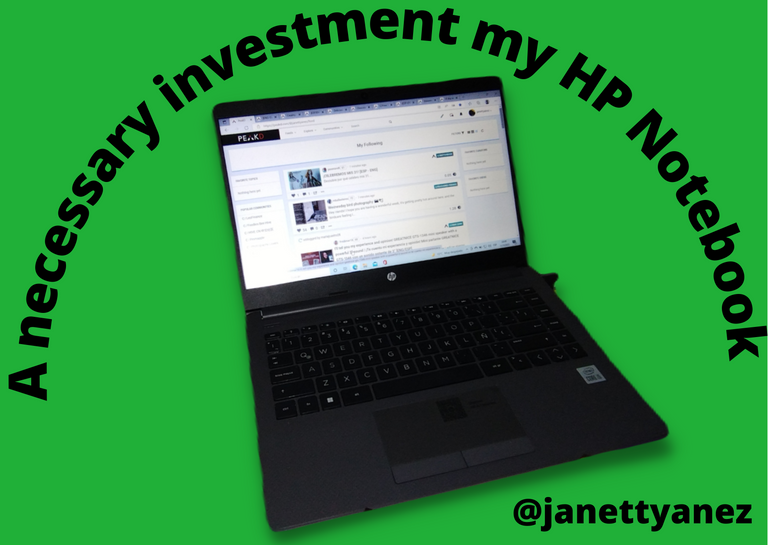 Mi última notebook tenía mas de 25 años 😲, asi es, un equipo Dell que me brindó muchos beneficios y mi experiencia con ella no tiene nada negativo que referenciar.
---
Sin embargo, la tecnología nos brinda cada día un universo de oportunidades y salen al mercado constantemente equipos con procesadores de última generación que nos brindan operaciones rápidas que nos facilitan el trabajo diario de tal forma que nos permite mayor eficiencia.
---
Desde principios de año inicié mi investigación sobre los equipos que potencialmente podrían cubrir mis requerimientos.
---
Adicionalmente me asesoré con muchos amigos que son expertos en el área y que me proporcionaron un excelente apoyo, siendo esto fundamental para tomar la decisión y la elección del equipo adecuado.
My last notebook was over 25 years old 😲 that's right, a Dell computer that gave me many benefits and my experience with it has nothing negative to reference.
---
However, technology gives us every day a universe of opportunities and constantly come to market equipment with the latest generation processors that give us fast operations that facilitate our daily work in such a way that allows us greater efficiency.
---
Since the beginning of the year I started my research on equipment that could potentially meet my requirements.
---
Additionally I consulted with many friends who are experts in the field and who provided me with excellent support, which was essential in making the decision and choosing the right equipment
---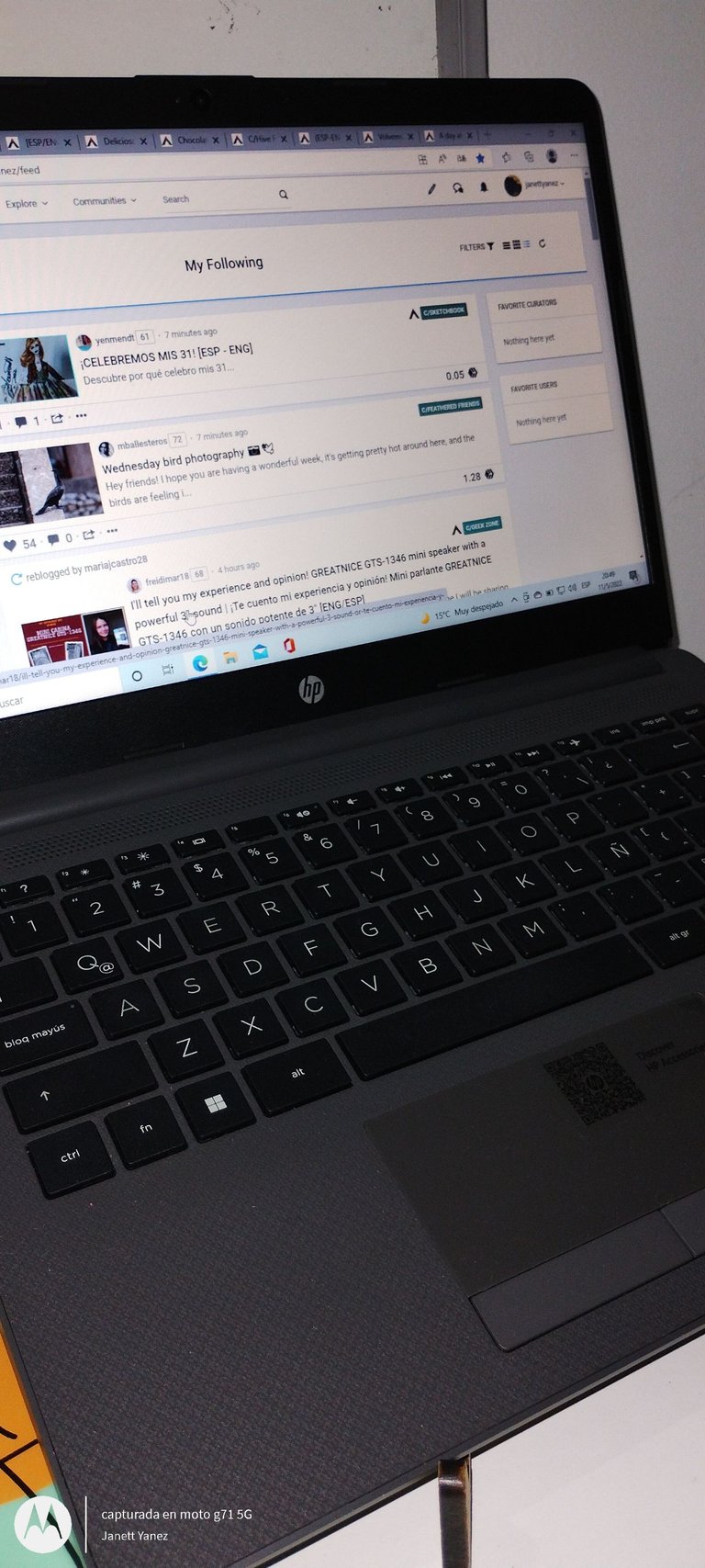 ---
Luego de obtener las especificaciones requeridas, fue entonces cuando inició realmente mi largo camino en la búsqueda de donde comprarla y al mejor precio, un trabajo nada fácil les puedo asegurar.
---
Fueron largas horas de investigación primero en la web y luego consultando a amigos que estuvieran en Buenos Aires y que pudieran orientarme en relación a algún sitio con buenas referencias.
---
Después de varias semanas logré depurar mi lista a solo tres lugares, a los cuales visité personalmente y solicité toda la información necesaria de los equipos que ofrecían.
---
Finalmente, el lugar que me brindó mejor precio y equipo lo conseguí muy cerca de donde vivo, lo que me permitió visitarlo un par de veces antes de realizar la compra.
After obtaining the required specifications, I really started my long journey in the search of where to buy it and at the best price, not an easy job I can assure you.
---
They were long hours of research first on the web and then consulting friends who were in Buenos Aires and who could guide me in relation to a site with good references.
---
After several weeks I managed to refine my list to only three places, which I visited personally and requested all the necessary information about the equipment they offered.
---
Finally, the place that gave me the best price and equipment was very close to where I live, which allowed me to visit it a couple of times before making the purchase.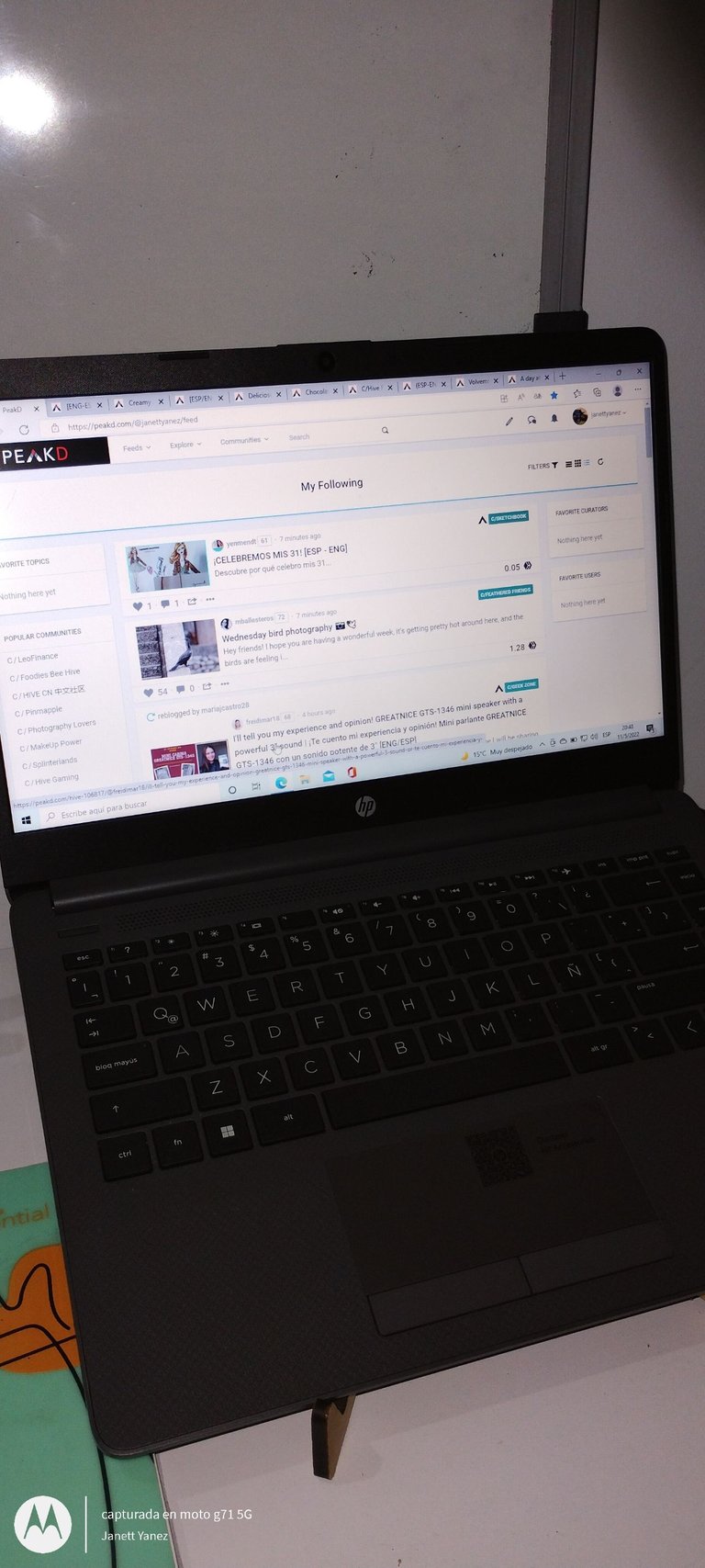 El equipo que adquirí fue una Notebook HP Core I5, con 12Gb de memoria RAm y un disco para almacenamiento Ssd de 480 Gb, con pantalla de 14".
---
Adicionalmente compré la licencia para Windows 10, 64 Bits, el cual me instalaron antes de entregármelo.
---
Ciertamente la experiencia que he vivido desde que me entregaron el equipo es realmente satisfactoria.
---
La velocidad de respuesta es sorprendente y me ha facilitado mucho mi trabajo tanto en la plataforma como en la docencia.
The computer I purchased was an HP Core I5 Notebook, with 12Gb of RAm memory and a 480Gb Ssd storage disk, with a 14" screen.
---
Additionally I bought the license for Windows 10, 64 Bits, which they installed before delivering it to me.
---
Certainly the experience I have had since I took delivery of the equipment is really satisfactory.
---
The speed of response is amazing and has made my work much easier both on the platform and in teaching.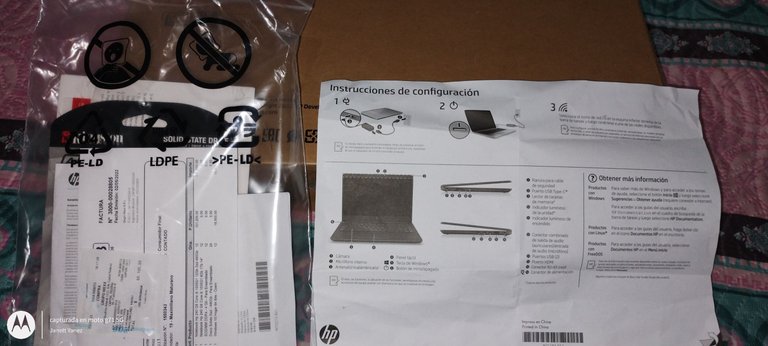 ---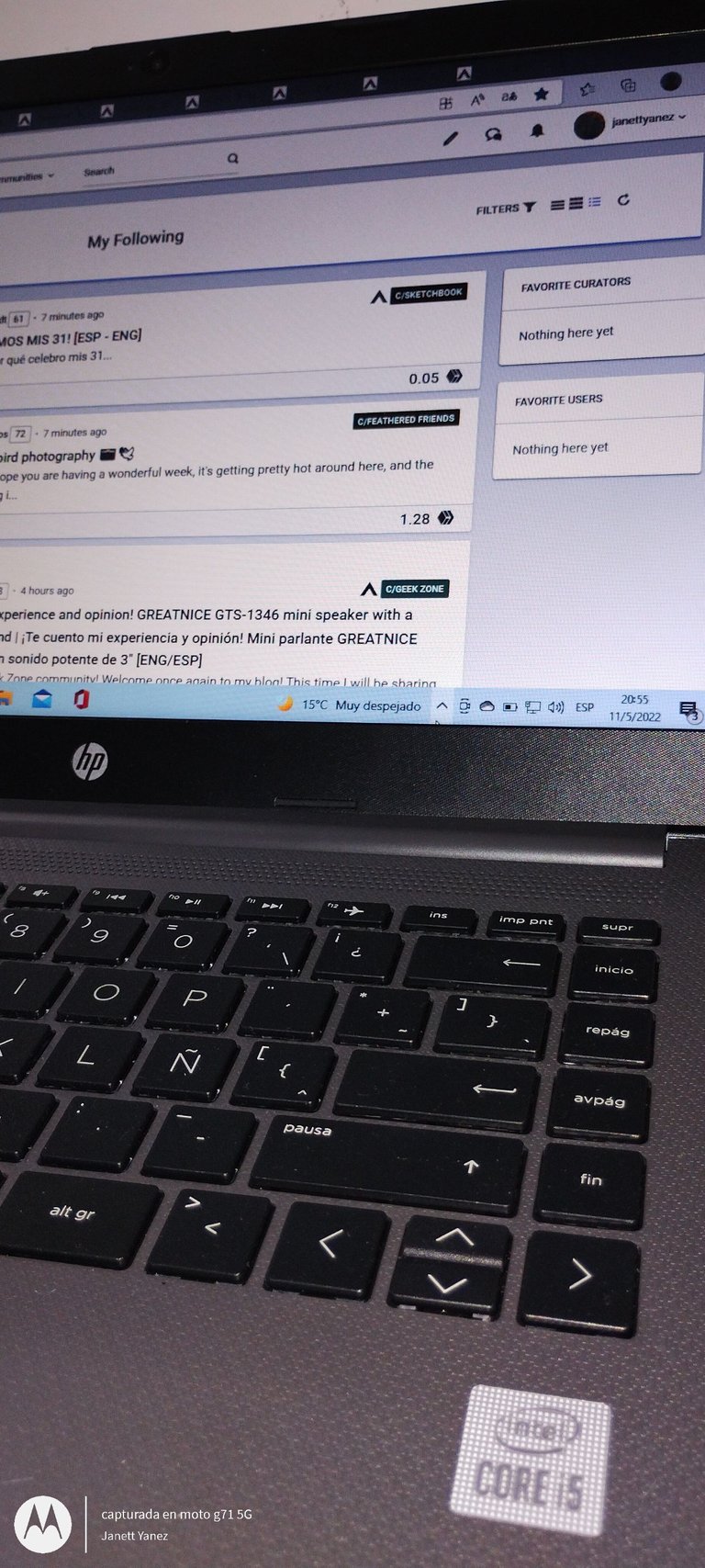 Existen algunas recomendaciones que me suministraron en relación al equipo, relacionado con la batería y el cuidado que se debe tener para darle el mayor margen de vida útil posible.
---
Ciertamente, las baterías de este equipo usualmente tienen una vida útil entre 2-3 años dependiendo de como las cuides, algo donde puedo asegurar que soy supremamente cuidadosa con ello.
---
Adicionalmente debe tenerse mucho cuidado con la ventilación que tiene la Notebook en su parte inferior que no debe ser tapada con tela o cualquier otro material que impida la circulación del aire, por lo que no debe usarse colocándola sobre las piernas.
---
Por lo demás y hasta ahora mi experiencia con este equipo es totalmente satisfactoria y estoy feliz de haber podido adquirirlo, este equipo es mi herramienta principal al igual que mi teléfono para mi trabajo.
There are some recommendations that were provided to me regarding the equipment, related to the battery and the care that should be taken to give it as long a life as possible.
---
Certainly, the batteries in this equipment usually have a life span of 2-3 years depending on how you look after them, something I can assure you I am supremely careful about.
---
Additionally, great care should be taken with the ventilation on the bottom of the Notebook, which should not be covered with cloth or any other material that impedes air circulation, so it should not be used by placing it on your lap.
---
Otherwise and so far my experience with this equipment is totally satisfactory and I am happy to have been able to acquire it, this equipment is my main tool as well as my phone for my work.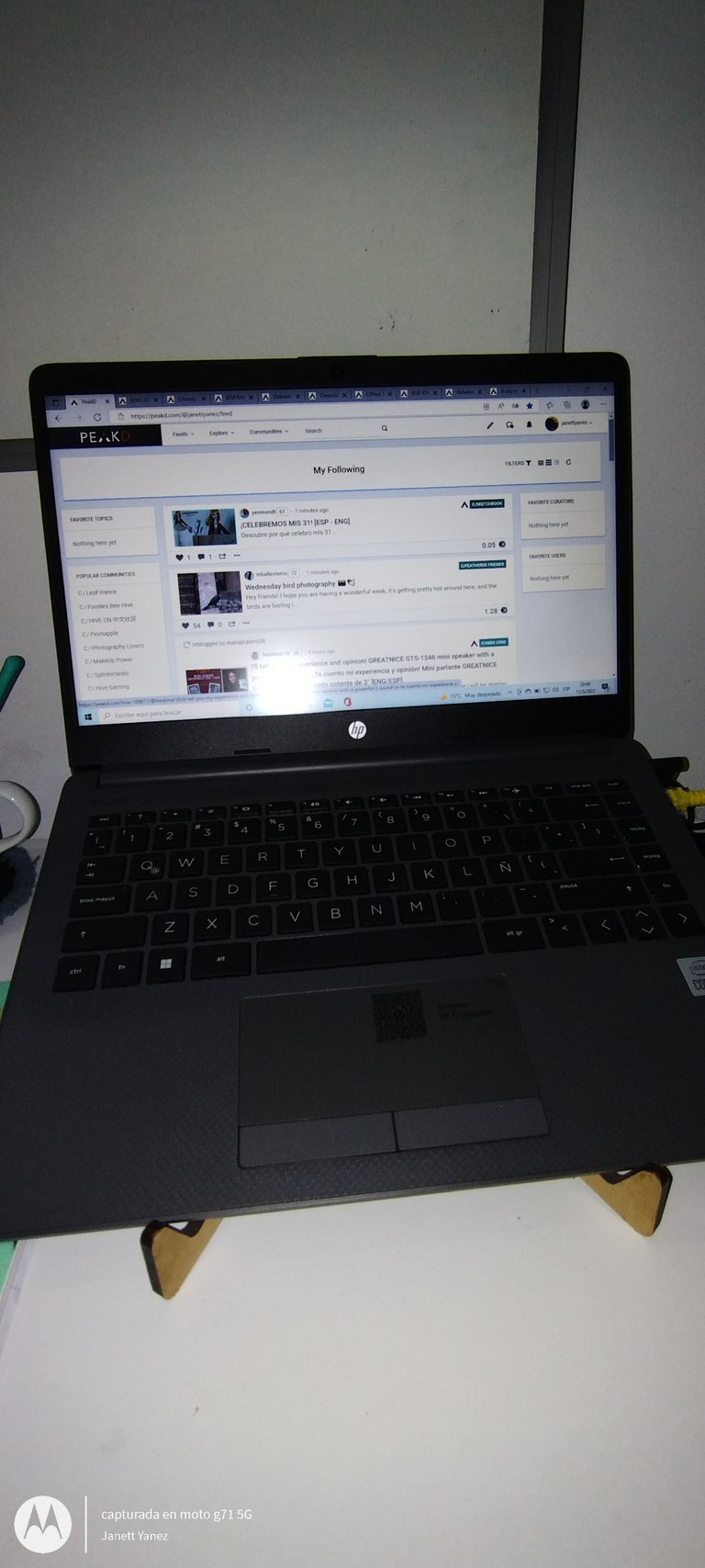 Todas las imágenes son de mi propiedad, tienen marca de agua con mi identificación y fueron tomadas con mi teléfono Motorola G71.
---
La imagen de la portada fue elaborada por mi con Canva y la imagen de la Notebook fue editada con Pixlr.
All images are my property, are watermarked with my ID and were taken with my Motorola G71 phone.
---
The cover image was made by me with Canva and the Notebook image was edited with Pixlr.