"No puedes comprar la felicidad, pero puedes comprar auriculares para jugar y ser feliz"😁💜🧡💙
"You can't buy happiness, but you can buy a gaming headset to play and be happy"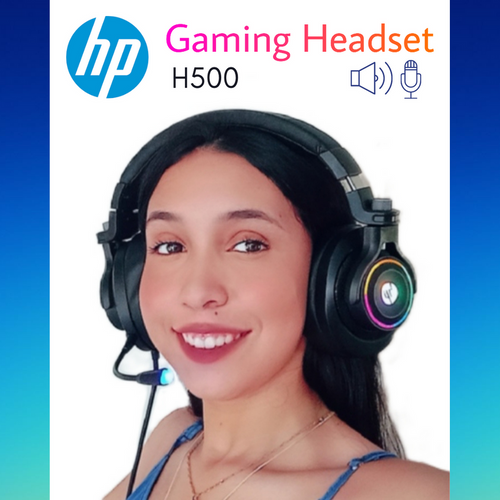 Imagen diseñada por @isabellav505 en Canva
Image designed by @isabellav505 on Canva


¡Hola comunidad de Hive 🥰👋🏼! Es un placer para mí dirigirme ante ustedes en esta publicación. Especialmente luego del tiempo que he estado ausente, me alegra mucho estar de vuelta en este maravilloso mundo de la blockchain repleto de contenido de excelente calidad que nos aportan los usuarios de esta increíble plataforma. Espero ponerme al día pronto. ¡Cuéntenme de qué me perdí! 👇🏻💬
Hello Hive community! It is my pleasure to address you in this post. Especially after the time I've been absent, I'm so glad to be back in this wonderful blockchain world full of excellent quality content brought to us by the users of this amazing platform. I hope to catch up soon, please let me know what I missed!
En esta oportunidad, me integro a la comunidad Geek Zone, pues como podrán haber notado les comparto un post informativo o reseña referente a una nueva adquisición por la que estoy muy emocionada. Se trata del Gaming Headset H500 de la marca HP.
This time, I join the Geek Zone community, because as you may have noticed I am sharing an informative post about a new acquisition that I am very excited about. It is the Gaming Headset H500 from HP.
No me considero una completa experta en el área de la tecnología, por lo que les comento mi parecer desde la perspectiva de una aficionada incursionando en el mundo de los videojuegos.
I don't consider myself a complete technology expert, so I'll tell you my opinion from the perspective of a hobbyist who is just getting started in the world of videogames.

Imagen diseñada por @isabellav505 en Avatoon
Image designed by @isabellav505 on Avatoon


El Gaming Headset H500 es un equipo de auriculares con micrófono, cuyas características elevan su valor a otro nivel. Iniciando por el hecho de que al ser de la marca HP podemos contar con una alta calidad asegurada por un precio de venta que oscila entre los 40 y 50 USD.
The Gaming Headset H500, as its name suggests, is a headset with microphone, whose features raise its value to another level. Starting with the fact that being from the HP brand we can count on a high quality assured, for a purchase price ranging from US$40 to US$50.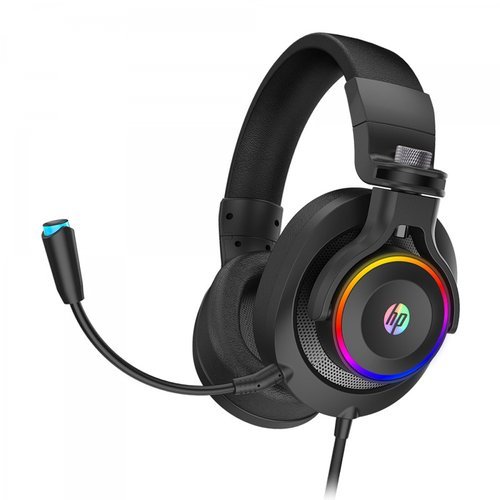 Fuente / Source

En las imágenes que adjunto a continuación, pueden leer las especificaciones o datos técnicos del producto.
In the images below, you can read the specifications or technical data of the product.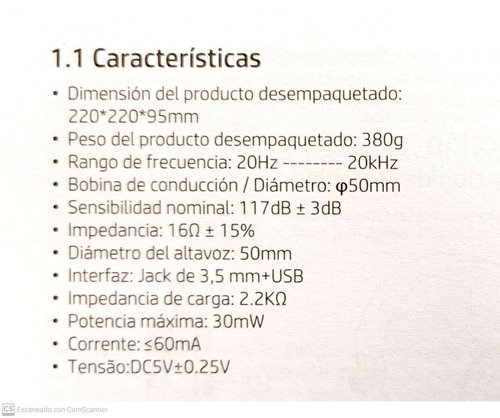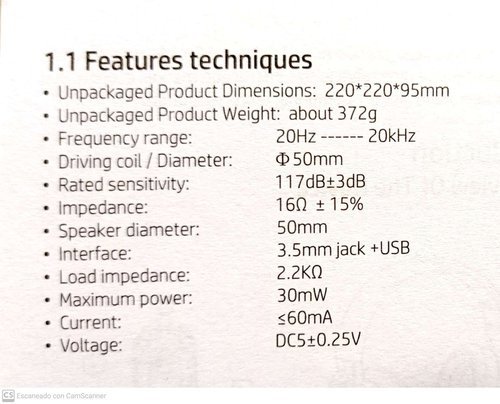 Imagenes tomadas desde mi Redmi Note 9, escaneadas con Cam Scanner

Fuente: Guía de Inicio Rápido HP
Images taken from my Redmi Note 9, scanned with Cam Scanner
Source: HP Quick Start Guide

Al abrir su caja, nos encontramos con los auriculares, en adición a un conjunto de manuales que nos indican todo lo relacionado con el modo de uso, soporte técnico, tarjeta de garantía, instrucciones y demás.
When we open the box, we find the headphones, in addition to a set of manuals that tell us everything related to the mode of use, technical support, warranty card, instructions and so on.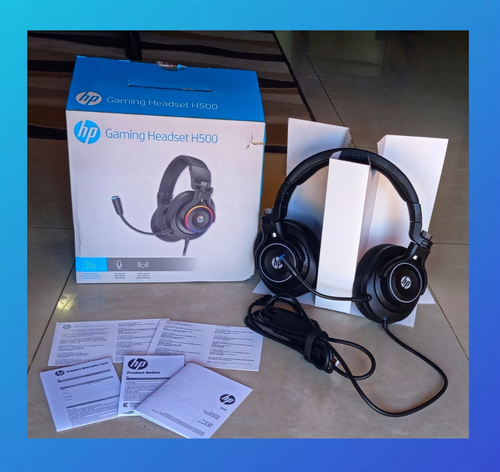 Imagen tomada desde mi Redmi Note 9
Image taken from my Redmi Note 9

Este Headset cuenta con un altavoz de 50 mm que ofrece un sonido estéreo sorprendente con auriculares que poseen almohadillas de cuero transpirable y amigable con la piel para una comodidad duradera que además bloquea los ruidos del exterior para una mayor concentración y apreciación del sonido, las cuales son capaces de rotar para ajustarlas a tu preferencia. Además, poseen una banda flexible muy confortable para la cabeza que se ajusta sin ejercer mucha presión, que también puede expandirse en caso de que lo necesites.
This headset features a 50mm speaker that delivers amazing stereo sound with ear cups that feature breathable, skin-friendly leather ear pads for long-lasting comfort that also blocks outside noise for greater concentration and sound appreciation. Which are able to rotate to adjust to your choice. In addition, they have a very comfortable flexible headband that adjusts without exerting too much pressure, which can also be expanded if you need it.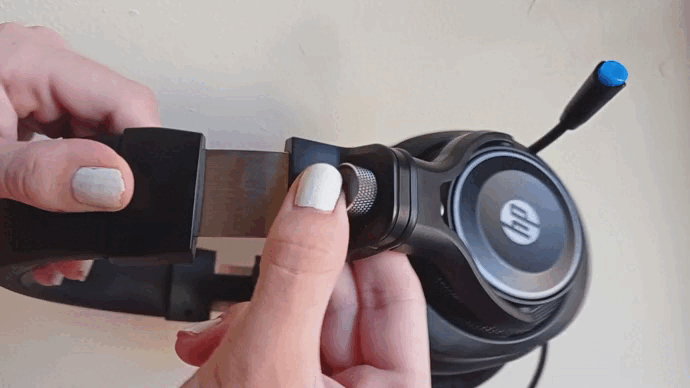 GIF's grabados desde mi Redmi Note 9
GIF's recorded from my Redmi Note 9

No voy a mentir, probablemente mi parte favorita de este Headset es la incorporación de iluminación LED con colores vibrantes en varias tonalidades, algo que sin ser muy exagerado desde luego te hará destacar.
I'm not going to lie, probably my favorite part of this headset is the incorporation of LED lighting with vibrant colors in various shades, something that without being too exaggerated will certainly make you stand out.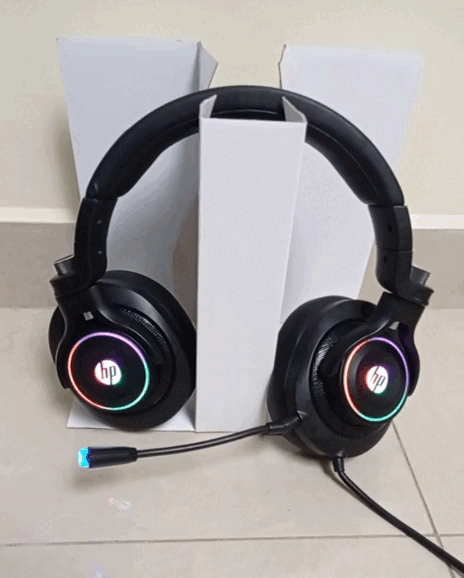 GIF grabado desde mi Redmi Note 9
GIF recorded from my Redmi Note 9

Una característica que me agrada bastante es el interruptor para encender y apagar el micrófono de forma manual, que bloquea el mismo sin importar que esté activado en tu dispositivo. Algo ideal para participar en llamadas por Discord, pues lamentablemente estoy segura de que a más de uno se nos ha encendido por equivocación en medio de una curación por el canal de voz. Abajo podemos observar un botón que funciona para prender o apagar las luces LED dependiendo de tu elección. Así como en el costado de la parte izquierda, contamos con un ajustador de volumen manual.
A feature that I really like is the switch to turn on and off the microphone manually, which blocks the microphone regardless of whether it is activated on your device. Something ideal for participating in Discord calls, because unfortunately I am sure that more than one of us has activated it by mistake. Below we can see a button that works to turn on or off the LED lights depending on your preference. As well as on the side of the left side, we have a manual volume adjuster.
Imágenes tomadas desde mi Redmi Note 9 y editadas en Collage Maker
Images taken from my Redmi Note 9 and edited on Collage Maker

Ahora bien, como se puede apreciar en la anterior imagen, así como en las especificaciones mostradas previamente, el Headset cuenta con un cable USB que es necesario conectar para activar las luces LED y un cable de 3.5 mm para PC's, laptops, teléfonos celulares y otros dispositivos compatibles con conexión de salida de audio de 3.5 mm.
Now, as can be seen in the previous image, as well as in the specifications previously shown, the Headset has a USB cable that must be connected to activate the LED lights and a 3.5 mm cable compatible with PC's, laptops, cell phones and other compatible devices with 3.5 mm audio output connection.
Cabe destacar que para el uso de dispositivos con dos puertos separados para audio y micrófono (como es el caso de mi PC), se requirió la compra adicional de un cable adaptador, ya que este no se incluye en el Headset.
It should be noted that for the use of devices with two separate ports for audio and microphone (as is the case of my PC), the additional purchase of an adapter cable was required, as this is not included in the Headset.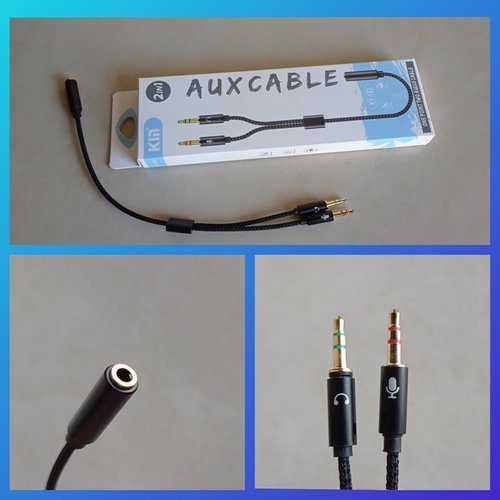 Imágenes tomadas desde mi Redmi Note 9 y editadas en Collage Maker
Images taken from my Redmi Note 9 and edited on Collage Maker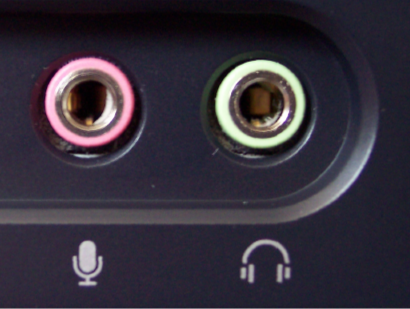 Fuente / Source

¡Eso fue todo amigos! En verdad espero haber aportado algo a esta maravillosa comunidad Geek 😊💻. Definitivamente, si estás pensando en adquirir unos auriculares y eres un aficionado de los videojuegos como yo, no te arrepentirás de optar por el Gaming Headset H500. Un equipo de una excelente marca que te ofrece calidad por un precio bastante razonable que se ajusta perfectamente a las necesidades de un usuario promedio. En lo personal, le agradezco a mi papá quien me orientó y animó a escoger este producto a la hora de realizar la compra 💸.
That's all guys! I really hope I have contributed something to this wonderful Geek community. Definitely, if you are thinking of buying a headset and you are a video game fan like me, you will not regret opting for the Gaming Headset H500, an excellent brand of equipment that offers quality for a very comfortable and reasonable price, and that fits perfectly to the needs of an average user. Personally, I thank my dad who guided me to make this purchase.
PD: También les dejo un pequeño detrás de cámaras mientras capturaba las imágenes para este post, dónde pueden ver a mi perrito Abraham queriendo robar cámara. 🐶❤️
PS: I also leave you a little behind the scenes while I was capturing the images for this post, where you can see my little dog Abraham wanting to steal the camera.

La mayor parte de imágenes y GIF's fueron tomados y editados desde mi Redmi Note 9 📱 📸 con las aplicaciones que se indicaron previamente. Todas las imágenes utilizadas que no son de mi autoría fueron citadas con su respectiva fuente 👀📌. Los separadores fueron tomados de esta página.
Most of the images and GIF's were taken and edited from my Redmi Note 9 with the applications previously indicated. All images used that are not of my authorship were cited with their respective source. The separators were taken from this page.
El texto es original de @isabellav505. Fue traducido por mí persona, junto con la ayuda de Traductor DeepL. 🖋📄
The text is original from @isabellav505. It was translated by me, also with the help of DeepL Translator