El día de hoy decidí compartir con todos ustedes una experiencia nada agradable que tuvimos mi esposo y yo al realizar una compra por Amazon. Mi esposo es mecánico por lo cual necesita diversas herramientas por qué son múltiples los trabajos que se realizan en esta área, él siempre está indagando, investigando y tratando de resolver o reparar todo por el mismo, más que su trabajo es su pasión, le encanta y gracias a Dios tiene la bendición de que esa sea además de un hobby su trabajo, creo que lo principal para hacer algo bien es que te guste tanto como para que se te olvide que es un trabajo!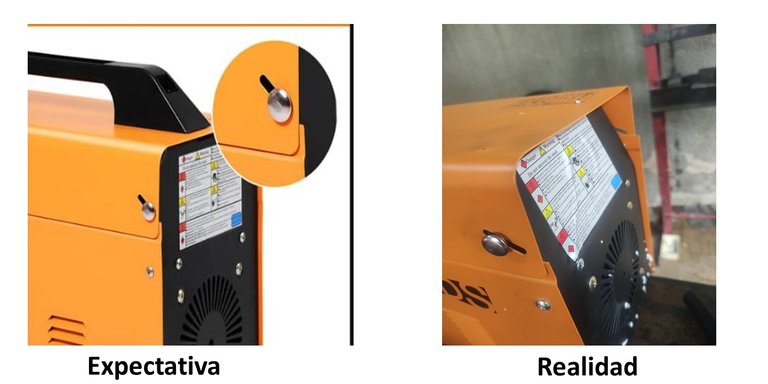 Este año por fin logro abrir su taller y por tanto quiere ampliar todos los servicios que ofrece, y esto genera obviamente múltiples gastos, y él es de esas personas que piensa mucho en el momento de gastar así sea para él, por un largo tiempo quería comprarse un Soldador tipo flujo AC Goplus MIG 130, máquina de soldadura de núcleo de alambre de alimentación automática con máscara comercial, lo cual no es un secreto que en mi país Venezuela es súper costosa y no es tan fácil de conseguir después de mucho investigarla, ver muchos videos sobre su uso al fin decidió comprarla por Amazon, ya que, su costo más el envío seguía siendo más económico.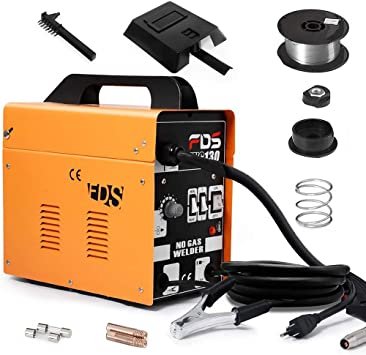 Tenemos un amigo muy allegado que compra por Amazon frecuentemente porque es parte de su trabajo, además de ser cliente del taller siempre nos presta apoyo en este tipo de compras, que hemos realizado en oportunidades anteriores para compras similares. Además de que él y todo el grupo de amigos querían ver la máquina de soldar.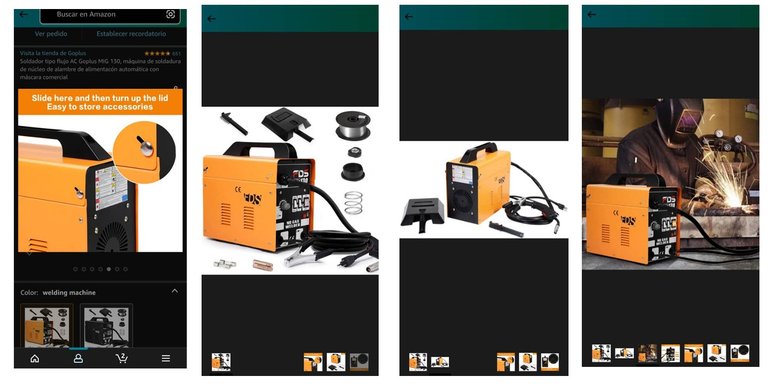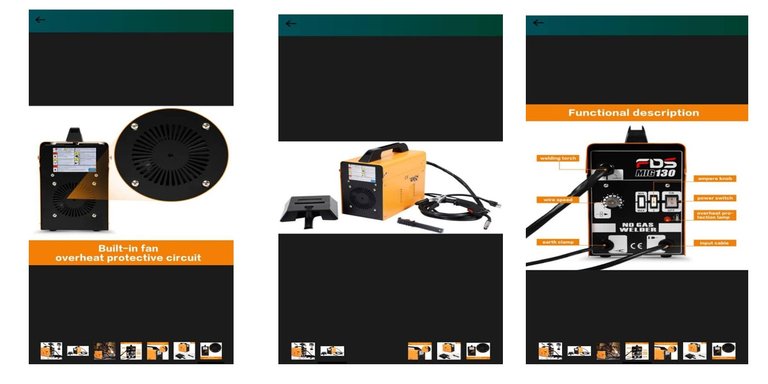 Imagenes procedentes de la página del Vendedor de Amazon
Entonces mi esposo busco el producto por la página de Amazon y se realizó la compra, se esperaría un mes aproximedamente para que el mismo llegará, un mes de ansias como cuando un niño espera un juguete en navidad más o menos así, sería difícil decir que yo no estaba emocionada porque ese tipo de emociones son contagiosas y sus logros son de los dos y forma parte del crecimiento de nuestro negocio.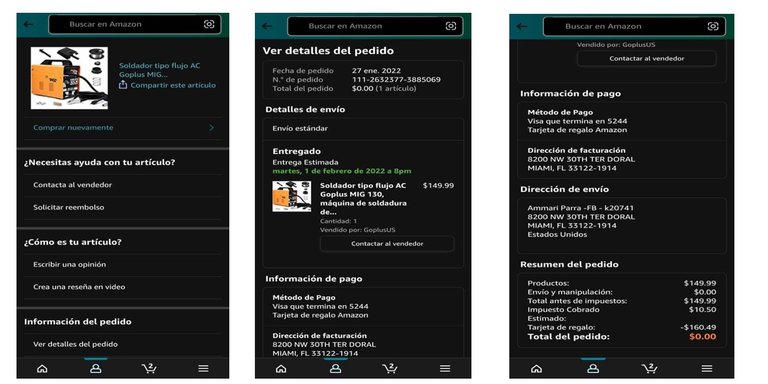 Imagenes procedentes de la página del Vendedor de Amazon
Al fin paso el mes y se fue a retirar de la casa de envío la caja externamente en perfecto estado junto a otra caja de artículos que pidió nuestro amigo, colocamos la caja en la mesa todos alrededor esperando para ver la máquina y bueno el producto venía súper golpeado por en la parte posterior por donde internamente está situado el ventilador de la máquina ,la abolladura se veía a simple vista, , fue de tan magnitud el golpe que llevo que el ventilador interno estaba hundido, les puedo decir que fue un momento de rabia, decepción porque era notorio que el golpe fue directo del proveedor y no de la casa de envío porque la caja donde venía el producto estaba en perfecto estado al igual que el anime que la protegía, que no entiendo cómo hacen ese tipo de cosas que le vas a causar mala reputación y un mal momento al comprador.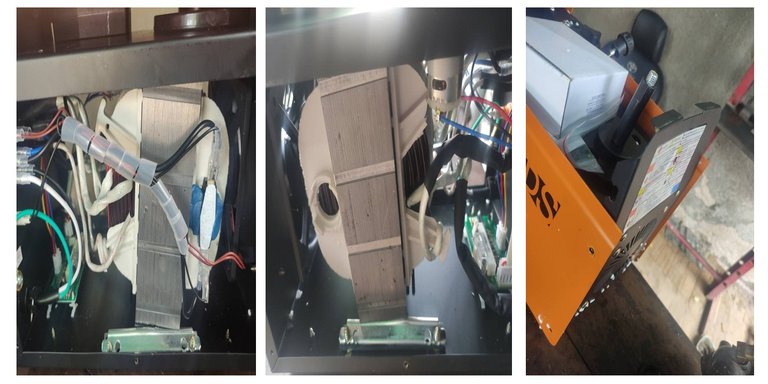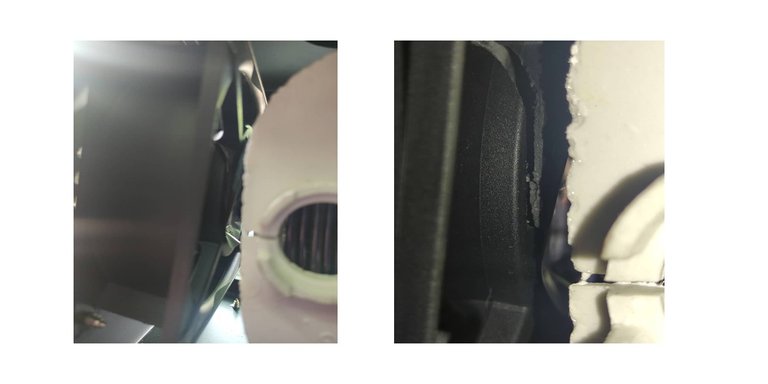 - Entonces se procedió a introducir el reclamo, siempre con la interrogante que si pedían se les regresara el producto para cambiarlo, se tendría que pagar el envió de ida y de regreso y sería costoso. Se procedió hacer el reclamo por la página de Amazon
- Iniciamos contacto con el sistema de ayuda de Amazon, el cual nos pidió seleccionar el articulo y que tipo de problema teníamos con él, seleccionamos la opción que indicaba que el producto vino dañado o de defectuoso, por lo cual, Amazon nos confirma que primeramente se comunicaran con el proveedor quien tiene oportunidad de dar repuesta en un lapso de 48 horas si no Amazon se hace responsable en su totalidad del producto.
- En un lapso de 24 horas el proveedor respondió, y por eso se procedió a resolver el conflicto con el vendedor, su primera propuesta fue si aceptábamos 30$ por el daño causado, lógicamente no aceptamos por que no era ni el 50% del costo del producto, el proveedor nos pide 48 horas para resolver este problema, presentándonos una segunda propuesta de 100$ sin necesidad de devolver el producto y que con dicho dinero se costeara la reparación de la máquina de soldar de flujo, y para no seguir esperando aceptamos dicha propuesta.
El costo total del producto fueron 150$ más 10$ de impuesto y 50$ de envió. Al final nos regresaron prácticamente el 75% del pago y mi esposo con mucha paciencia y dedicación logro sacar el golpe colocar todo en su sitio, logrando encenderla y ver cómo funcionaba, siempre bajo la duda de que el golpe no deje consecuencias internas que la puedan afectar más adelante. Con el dinero retribuido más adelante realizaremos otras compras que seguro por aquí se las mostrare.
Resultado Final después de la reparación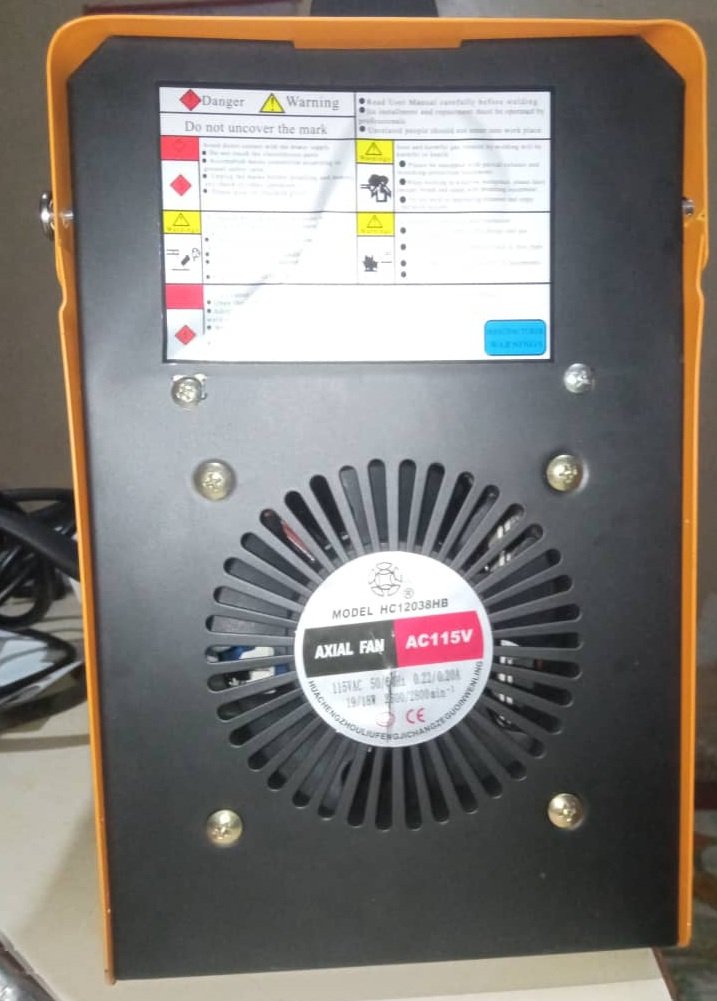 Todas las imágenes son de mi propiedad, tomadas con la cámara de mi teléfono Poco X3 Pro Traducido con https://www.deepl.com/es/translator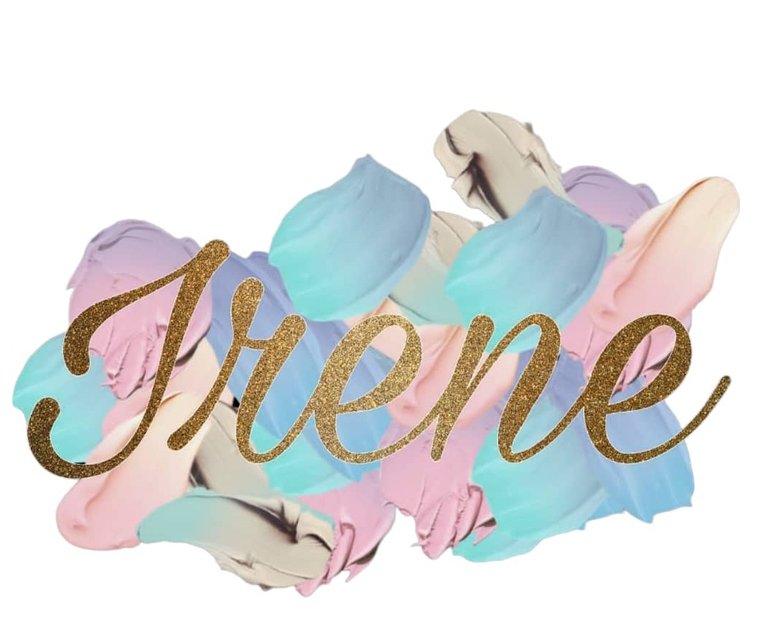 English
Today I decided to share with all of you a very unpleasant experience that my husband and I had when we made a purchase on Amazon. My husband is a mechanic so he needs several tools because there are multiple jobs that are done in this area, he is always inquiring, researching and trying to solve or repair everything by himself, more than his job is his passion, he loves it and thank God he is blessed that this is not only a hobby but his job, I think the main thing to do something well is that you like it so much that you forget that it is a job.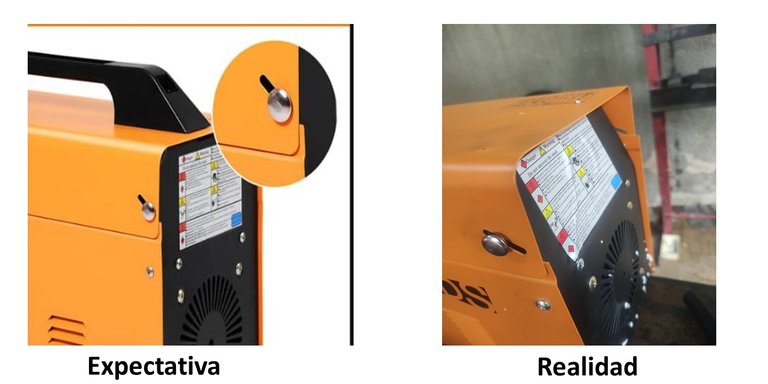 This year he finally managed to open his workshop and therefore wants to expand all the services offered, and this obviously generates multiple expenses, and he is one of those people who thinks a lot at the time of spending even if it is for him, for a long time wanted to buy an AC flux type welder Goplus MIG 130, automatic wire core welding machine with commercial mask, which is not a secret that in my country Venezuela is super expensive and is not so easy to get after much research, watch many videos on its use finally decided to buy it on Amazon, since its cost plus shipping was still cheaper.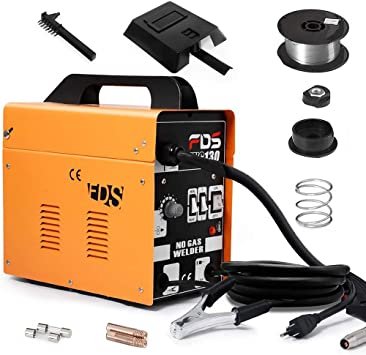 We have a very close friend who buys through Amazon frequently because it is part of his job, besides being a customer of the workshop always lends us support in this type of purchases, which we have done in previous opportunities for similar purchases. Besides that he and the whole group of friends wanted to see the welding machine.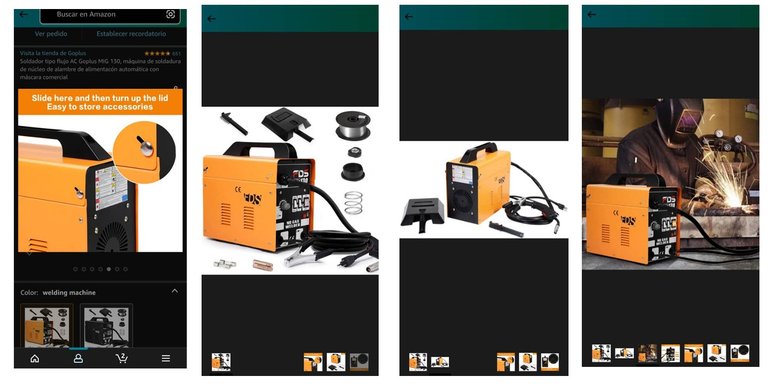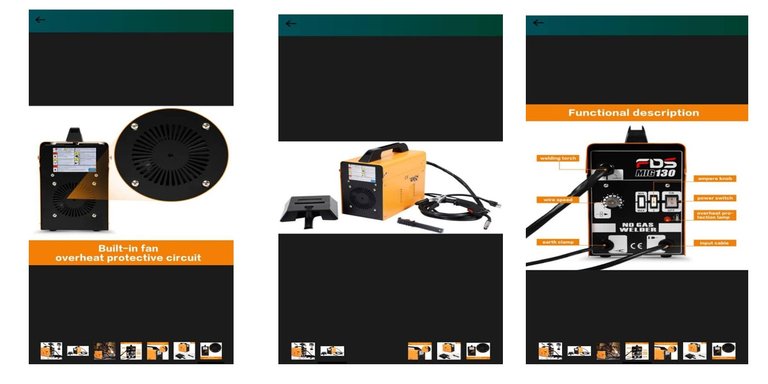 Images from the page Seller's Amazon Seller page
Then my husband looked for the product through the Amazon website and the purchase was made, we would wait about a month for it to arrive, a month of anxiousness like when a child waits for a toy at Christmas, it would be difficult to say that I was not excited because that kind of emotions are contagious and their achievements are of both of us and it is part of the growth of our business.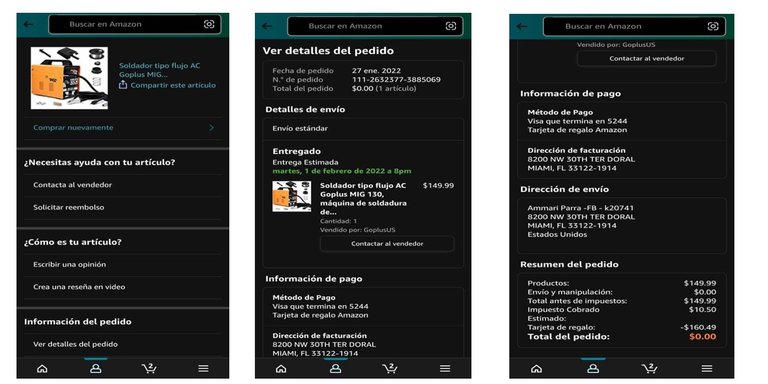 Images from the page Seller's Amazon Seller page
At the end of the month and went to withdraw from the shipping house the box externally in perfect condition along with another box of items that our friend asked for, we put the box on the table all around waiting to see the machine and well the product came super hit by the back where internally is located the fan of the machine, the dent was visible to the naked eye, , I can tell you that it was a moment of rage, disappointment because it was notorious that the blow was direct from the supplier and not from the shipping house because the box where the product came was in perfect condition as well as the anime that protected it, I do not understand how they do that kind of thing that will cause bad reputation and a bad time to the buyer.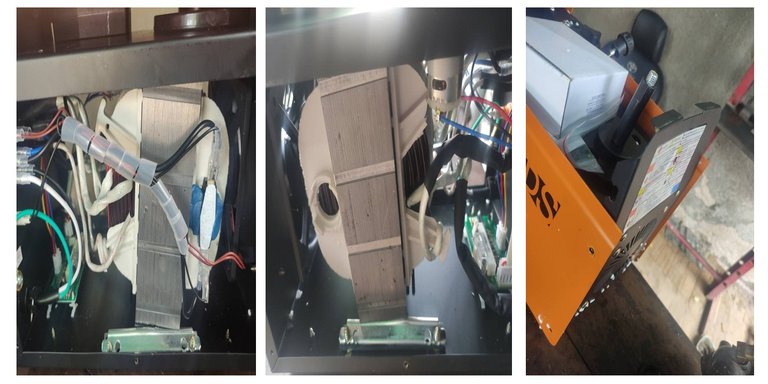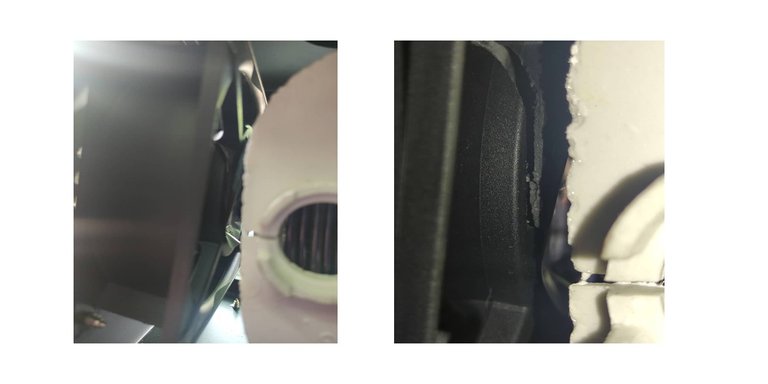 - We then proceeded to file the claim, always with the question that if they asked for the product to be returned to them to be exchanged, they would have to pay for the return shipping and it would be expensive. We proceeded to make the claim through Amazon's website
- We initiated contact with the Amazon help system, which asked us to select the item and what kind of problem we had with it, we selected the option that indicated that the product came damaged or defective, for which, Amazon confirms us that first they will communicate with the supplier who has the opportunity to give an answer within 48 hours if not Amazon is responsible for the product in its entirety.
- In a period of 24 hours the supplier responded, and therefore proceeded to resolve the conflict with the seller, his first proposal was if we accepted $ 30 for the damage caused, logically we did not accept because it was not even 50% of the cost of the product, the supplier asked us 48 hours to solve this problem, presenting a second proposal of $ 100 without having to return the product and that such money will pay for the repair of the soldering machine flux, and not to continue waiting we accepted this proposal.
The total cost of the product was $150 plus $10 tax and $50 shipping. In the end we were returned practically 75% of the payment and my husband with much patience and dedication managed to remove the blow put everything in place, managing to turn it on and see how it worked, always under the doubt that the blow does not leave internal consequences that may affect it later. With the money paid back later we will make other purchases that I will surely show you here.
Final result after repair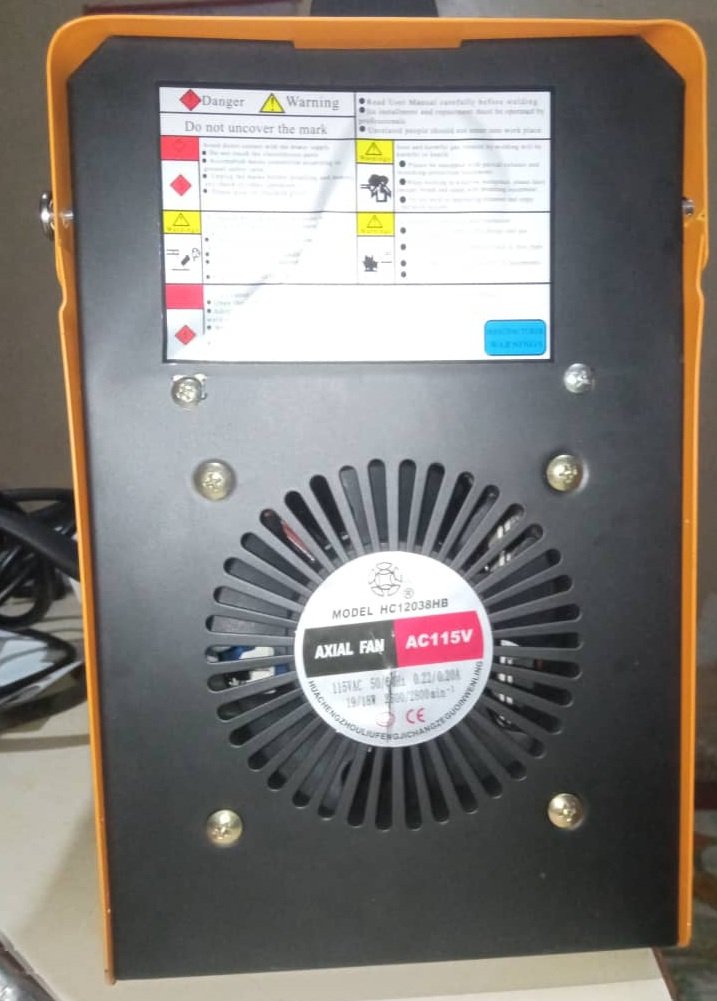 All images are my own, taken with my Poco X3 Pro phone camera y de Translated with https://www.deepl.com/es/translator