Photos belong to me.
Hello, my friendss, I kept the promise I made in my previous post and prepared a post about my new smartwatch for you today. I said that I bought a smartwatch with the phone, now let's look at the features of this smartwatch.
Merhaba dostlarım, önceki postumda verdiğim sözü tutup bugün sizlere yeni akıllı saatime dair bir post hazırladım. Telefonla beraber akıllı saatte aldığımı söylemiştim, gelin şimdi beraber bu akıllı saatin özelliklerine bakalım.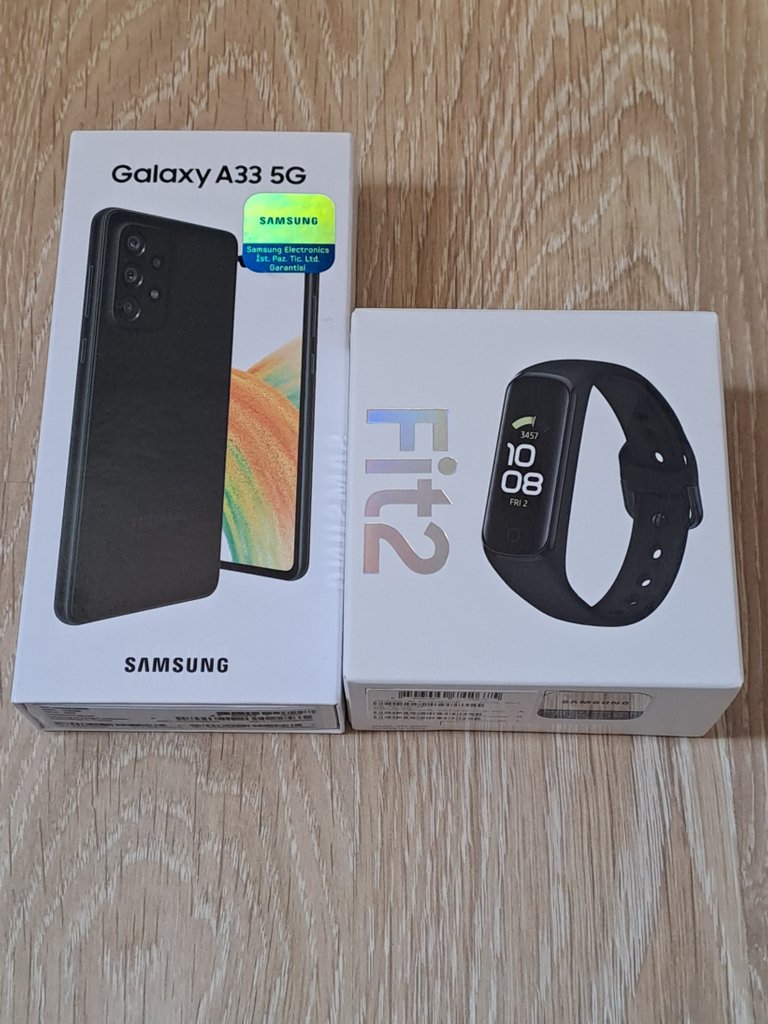 First of all, I chose black color for my watch like my phone. This is the first smart watch I bought for myself, frankly, I didn't expect much, but I really liked the watch.
Öncelikle saatimi de telefonum gibi siyah renk tercih ettim. Bu kendime aldığım ilk akıllı saatim, açıkçası çok bir beklentim yoktu ama saat çok hoşuma gitti.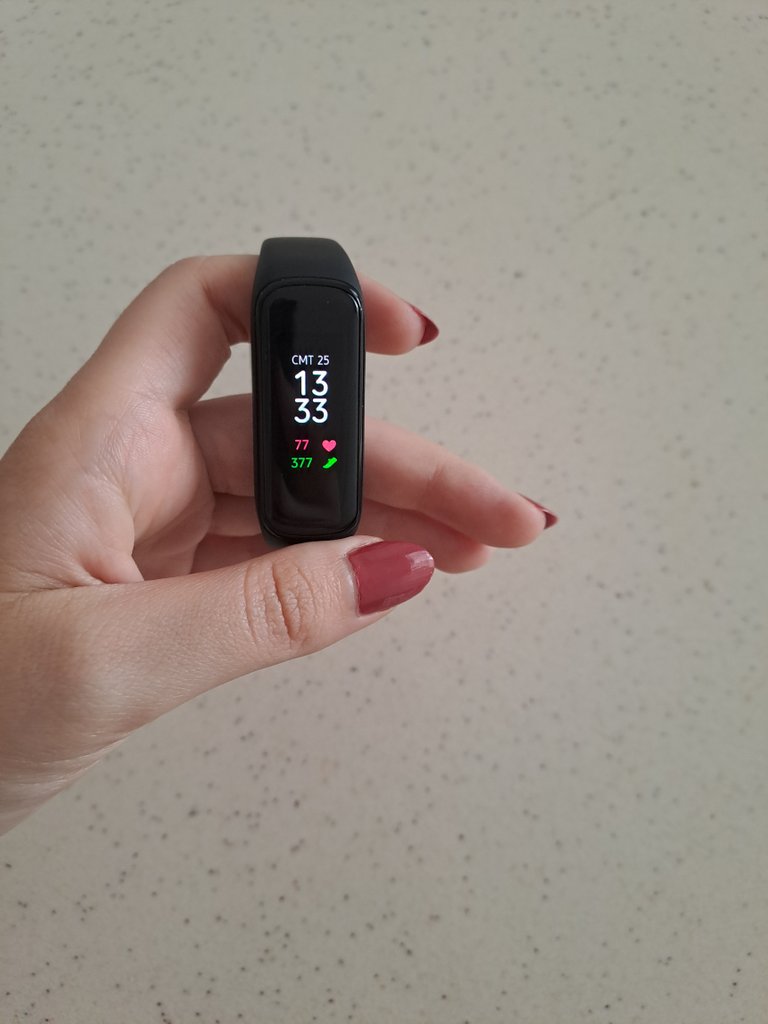 First I have to say that its charge is very good, it has been working with 50% charge for almost a week and I haven't charged it yet because it still hasn't turned off since I got it. You can change the display of the watch in a very practical way by selecting it from the Galaxy Wearable application on your phone. It is stated on Samsung's site that there are 70 different combinations.
Source:https://www.samsung.com/tr/watches/galaxy-fit/galaxy-fit2-scarlet-bluetooth-sm-r220nzratur/
İlk başta söylemem gereken şarjının çok iyi gittiği, neredeyse bir haftadır %50 şarjla çalıştı ve henüz şarj etmedim çünkü aldığımdan beri hala kapanmadı. Saatin ekran görünümünü telefonunuzdaki Galaxy Wearable uygulamasından seçip çok pratik bir şekilde değiştirebiliyorsunuz. 70 farklı kombinasyonun olduğu Samsung'un sitesinde belirtilmiş.
Kaynak:https://www.samsung.com/tr/watches/galaxy-fit/galaxy-fit2-scarlet-bluetooth-sm-r220nzratur/
On the smartwatch, you can see; Health summary, steps, exercise, heart rate, sleep, stress, weather, stopwatch and timer, music, calendar, hand washing reminder, and water drinking reminder. I use all but the last three.
Akıllı saatte şunları görebilirsiniz; Sağlık özeti, adım, egzersiz, kalp atış hızı, uyku, stres, hava durumu, kronometre ve zamanlayıcı, müzik, takvim, el yıkama hatırlatması, su içme hatırlatması. ben son üçü hariç kullanıyorum.
Here is the look on my wrist;
İşte bileğimdeki görünümü;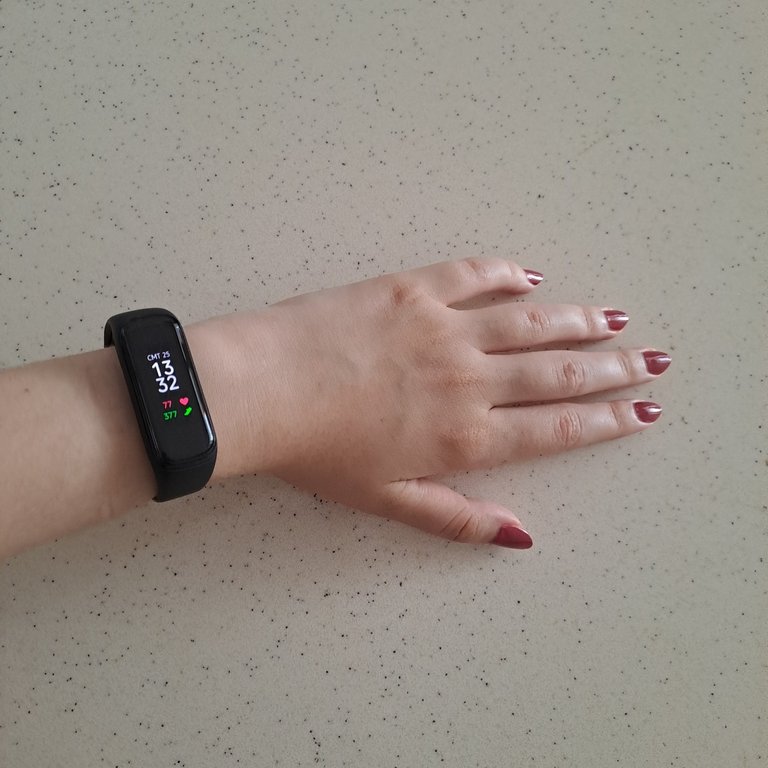 I think it's rectangular structure makes it easy to use and looks elegant.
Dikdörtgen yapılı olması kolaylık bence, zarif görünüyor.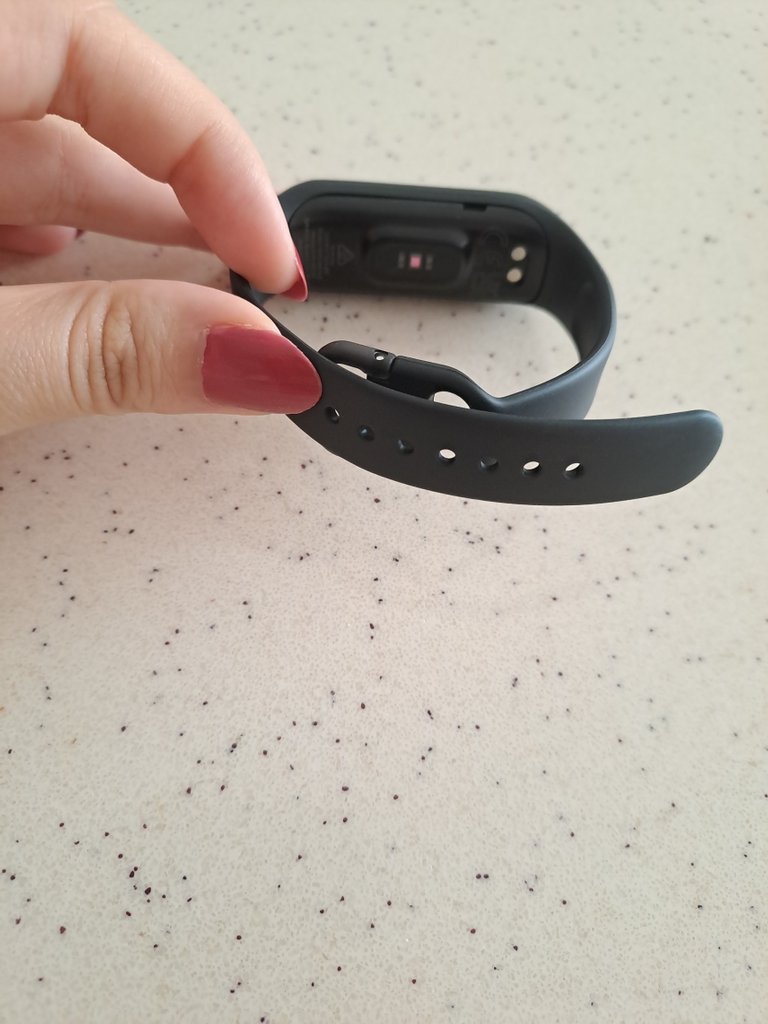 The bottom part is like this, and the charging place is the place that looks like two dots here.
Alt kısmı da bu şekilde, şarj yeri de buradaki iki nokta şeklinde görünen yer.
My other favorite aspect of the watch is that if it's measuring correctly, it shows the stages I go through while I'm sleeping, besides measuring sleep time, it measures things like REM, deep sleep, and light sleep. I really like this feature :))
Saatin en sevdiğim diğer yönü de, eğer doğru ölçüyorsa, uyurken geçirdiğim evreleri göstermesi, uyku süresini ölçmesinin yanında rem, derin uyku, hafif uyku gibi şeyleri ölçüyor. Bu özellik epey hoşuma gitti :))
Finally, I want to show you the contents of the box. In summary, I loved my watch very much and wanted to share it with you, I hope you like this post :))
Thanks for reading..
Son olarak da kutunun içeriğini sizlere göstermek istiyorum. Özetle ben saatimi çok sevdim ve sizinle de paylaşmak istedim umarım bu postumu beğenmişsinizdir:))
Okuduğunuz için teşekkürler..