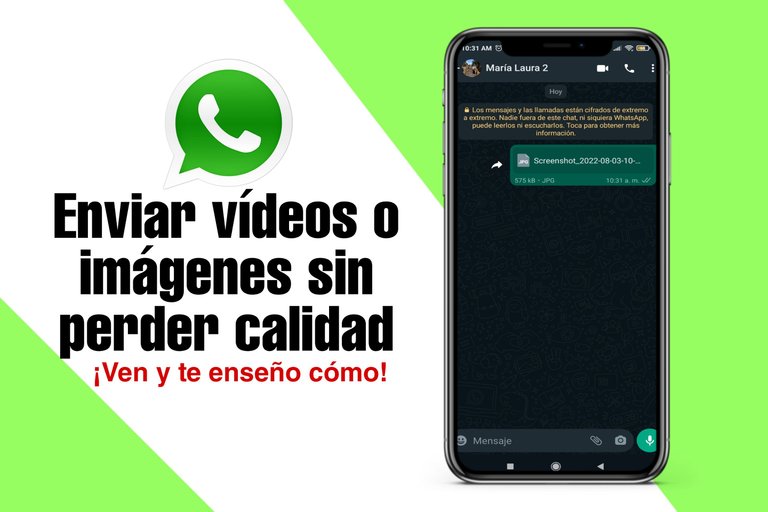 Portada hecha en PicsArt.
ESPAÑOL
¿Se acuerdan que WhatsApp no permitía enviar videos pesados? ¿Que la imágenes se enviaban y perdían calidad? ¡ESO SE ACABÓ! Tal vez algunos los sepan, pero hay otros que no, así que ésta publicación estará hecha para informar la manera de no perder la calidad de imágenes ni videos mediante el WhatsApp. WhatsApp es una de las aplicaciones más utilizadas a nivel mundial, especialmente Latinoamérica, ya que en otros países su comunicación se basa en otras Apps, pero en fin, vamos a centrarnos en WhatsApp. Hace un tiempo quería enviar unas imágenes a mi mamá en el cual me estrese porque no quería que se perdiera la calidad de las fotos, antes se las mandaba por Bluetooth pero tardaba mucho en enviarsela y al final, tenía que hacer una diligencia y se perdía el proceso de envío, en uno de esos días me adentre a Instagram y vi un tutorial de
cómo utilizar con mayor rendimiento la aplicación WhatsApp
, a lo que yo ví por completo y cuando me explicaron sobre la calidad, mis ojos se volvieron como unos Búhos, súper atenta y cuando terminé de verlo, me sentí tonta porque no lo había imaginado.
Paso a paso
Primero, tenemos que entrar a la aplicación de WhatsApp y entrar a un chat donde deseamos enviar la información, puede ser un video o una imagen, de cualquier modo vas a hacer el mismo procedimiento. Te diriges al chat, en la barrera de escribir te tiene que salir el símbolo de un clip y le das ahí, luego te saldrá varias opciones y luego le das
Documentos
.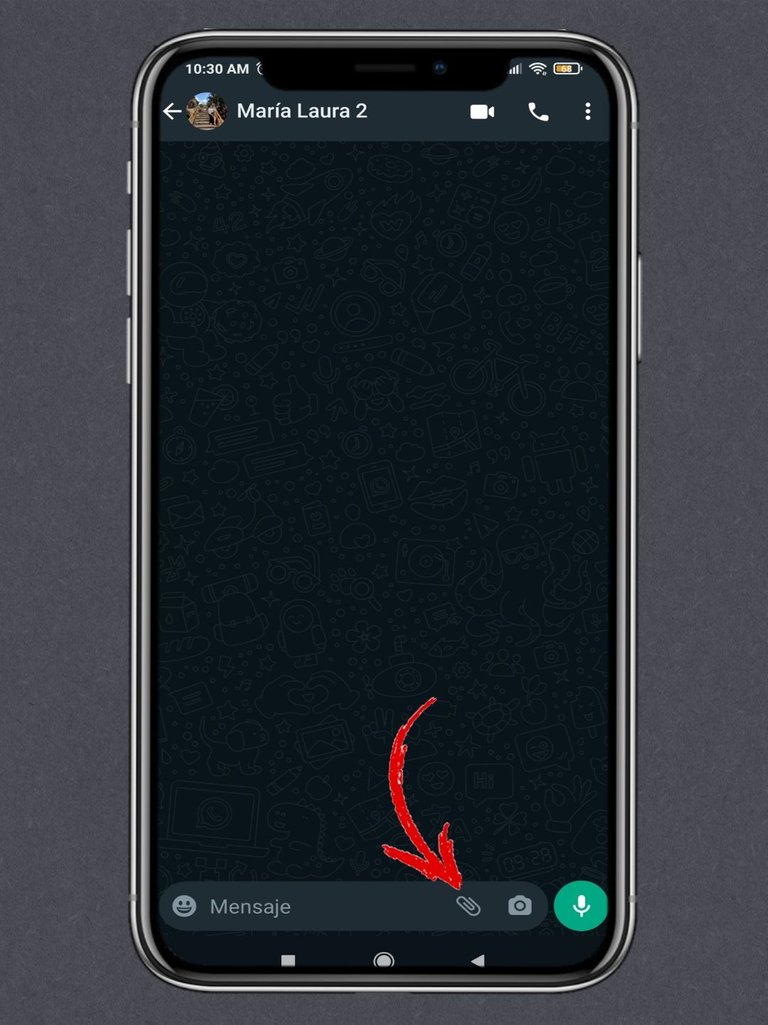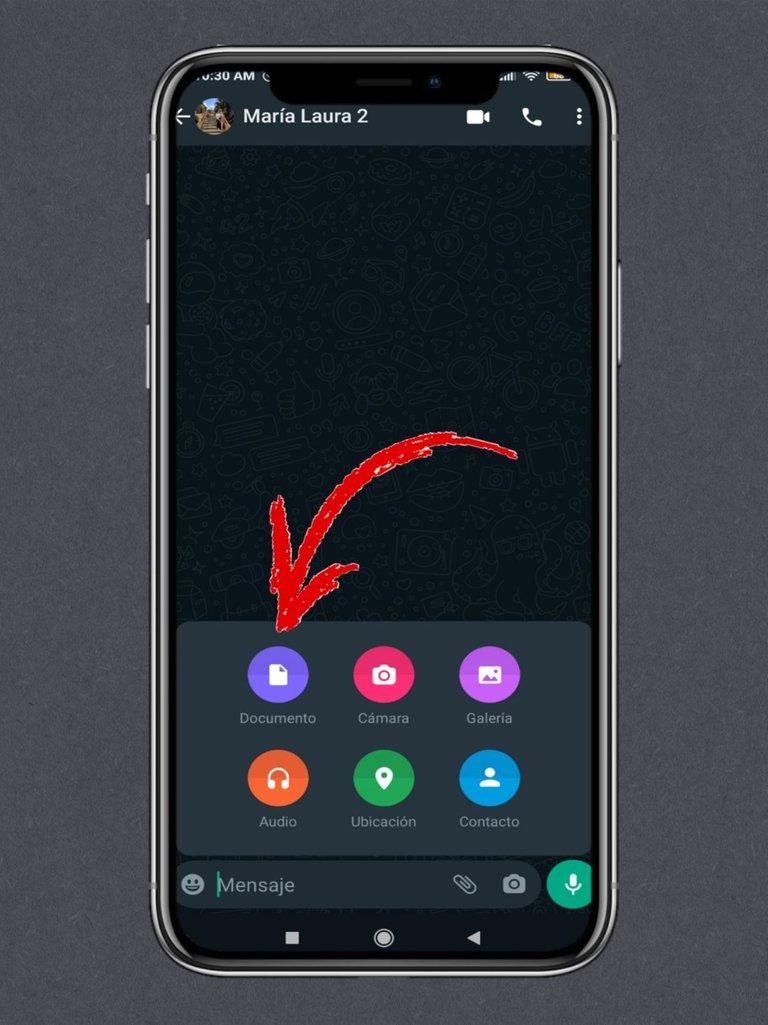 ---
Luego de darle a documentos, le vas a dar
Buscar otros documentos
, te saldrá a la izquierda una bandeja en el que puedes escoger si será vídeo o imágen, todo depende de lo que deseas enviar, en mi caso, será unas imágenes.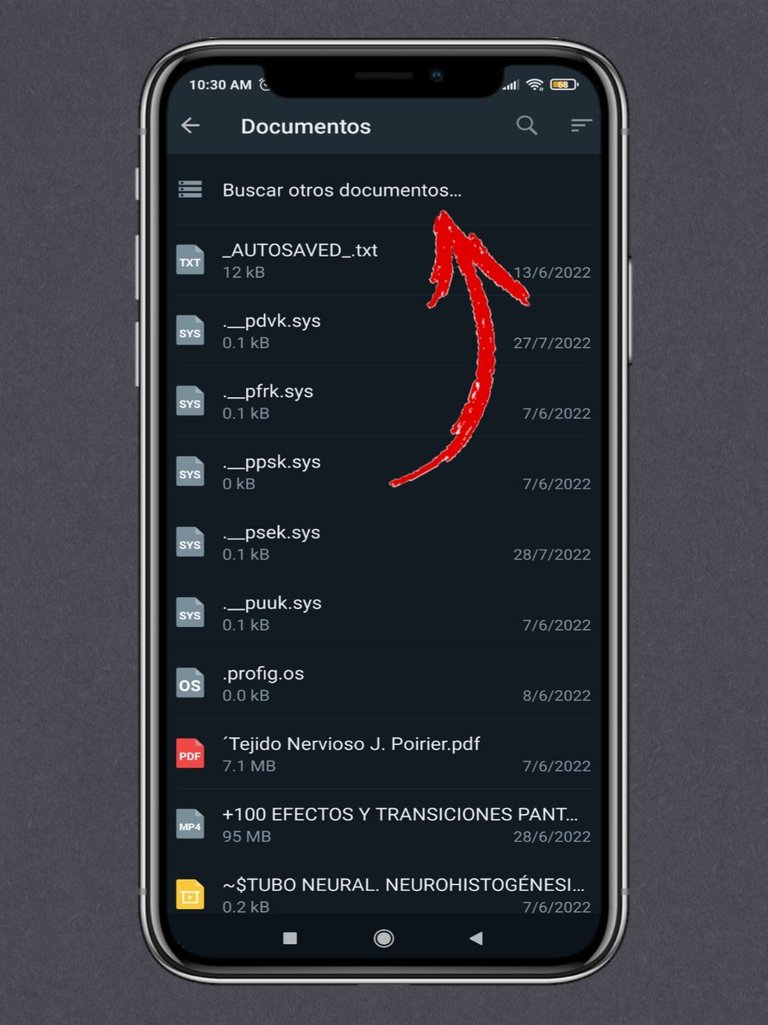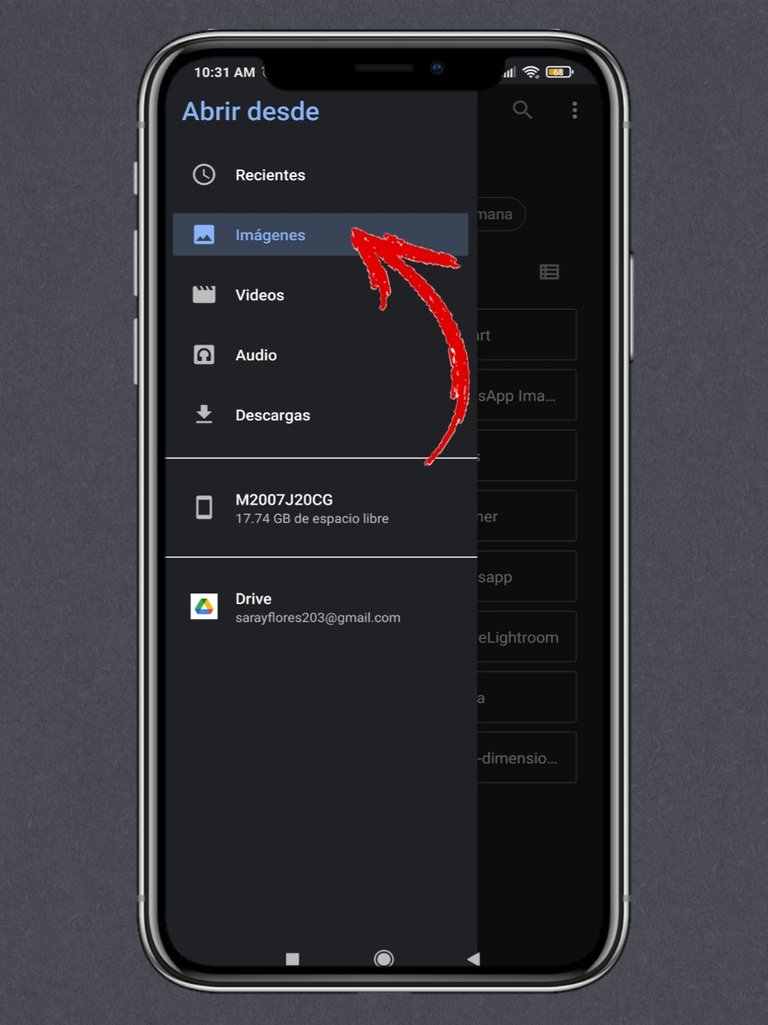 ---
La idea de darle en
Imágenes
es para que te salga tus carpeta de edición, en mi caso voy a darle Screenshot porque fue lo primero que pensé para este ejemplo. Ahora, puedes observar que saldrá todos mis screenshots de mi galería, es cuestión de escoger la que deseo mandar al chat.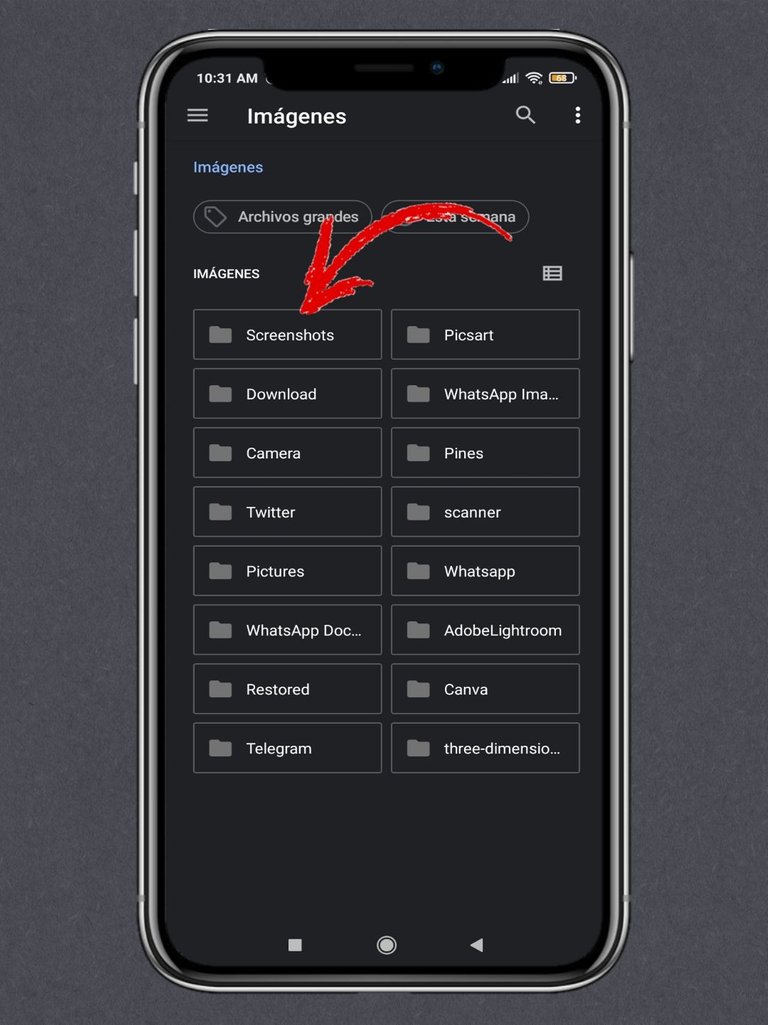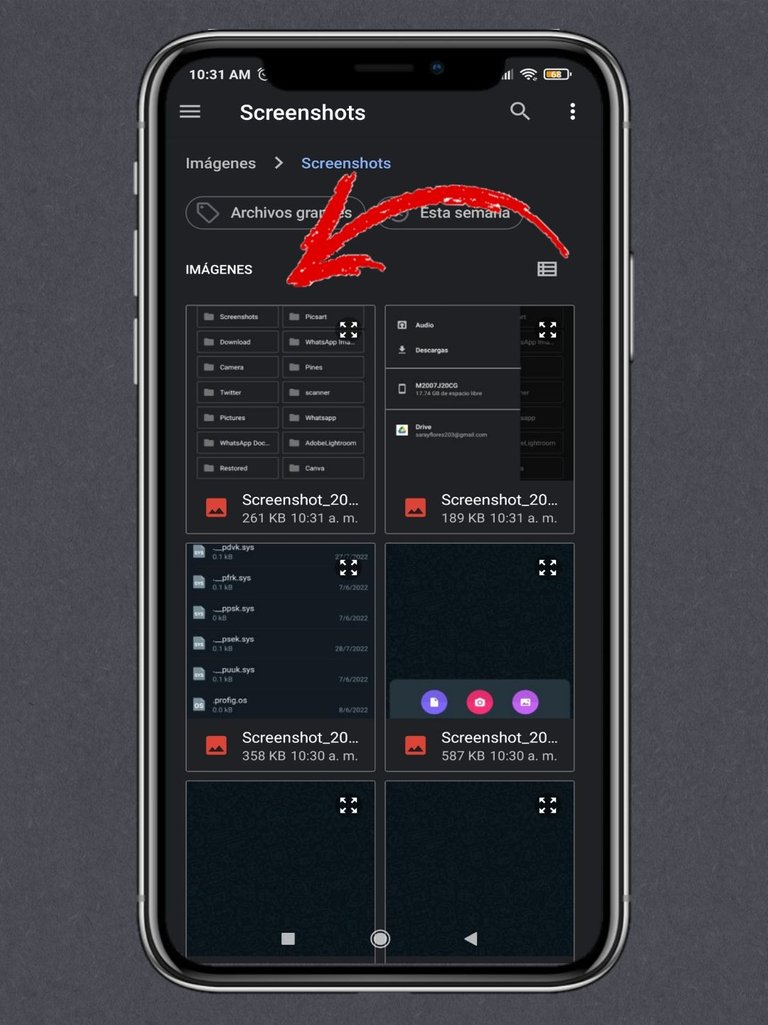 ---
Después, te saldrá un mensaje/aviso para confirmar el documento que vas a enviar
(WhatsApp evitando tragedias)
y le darás aceptar, automática se va a enviar como observar en la imágen a la derecha, esperas que cargue y listo, ya está enviado.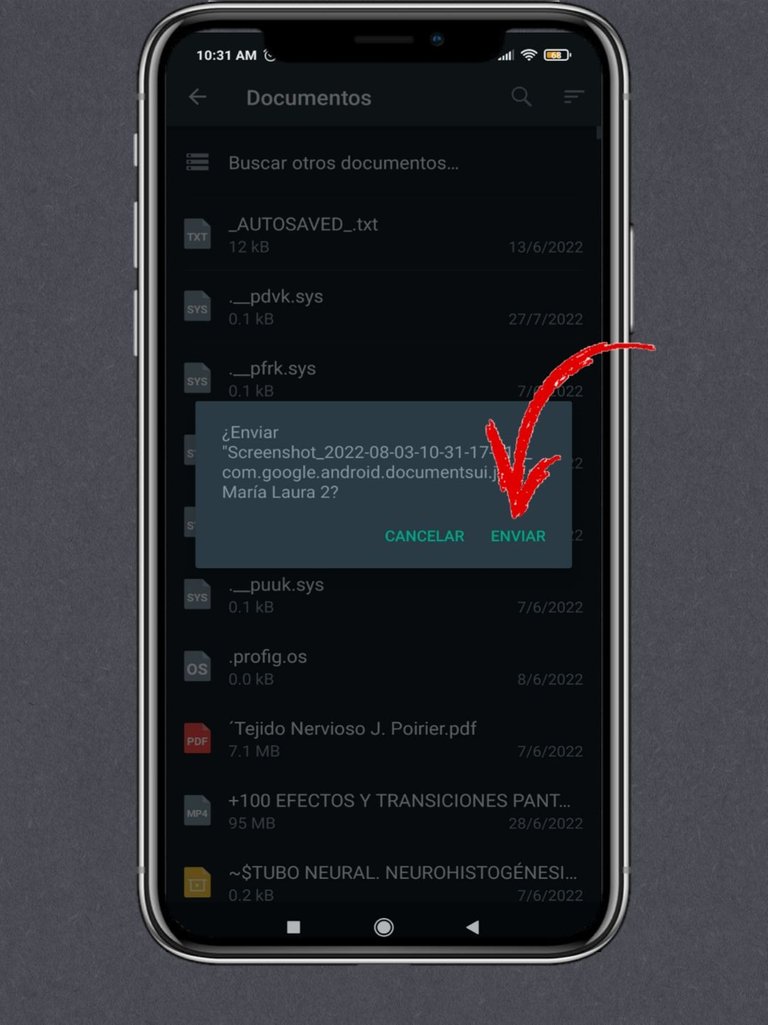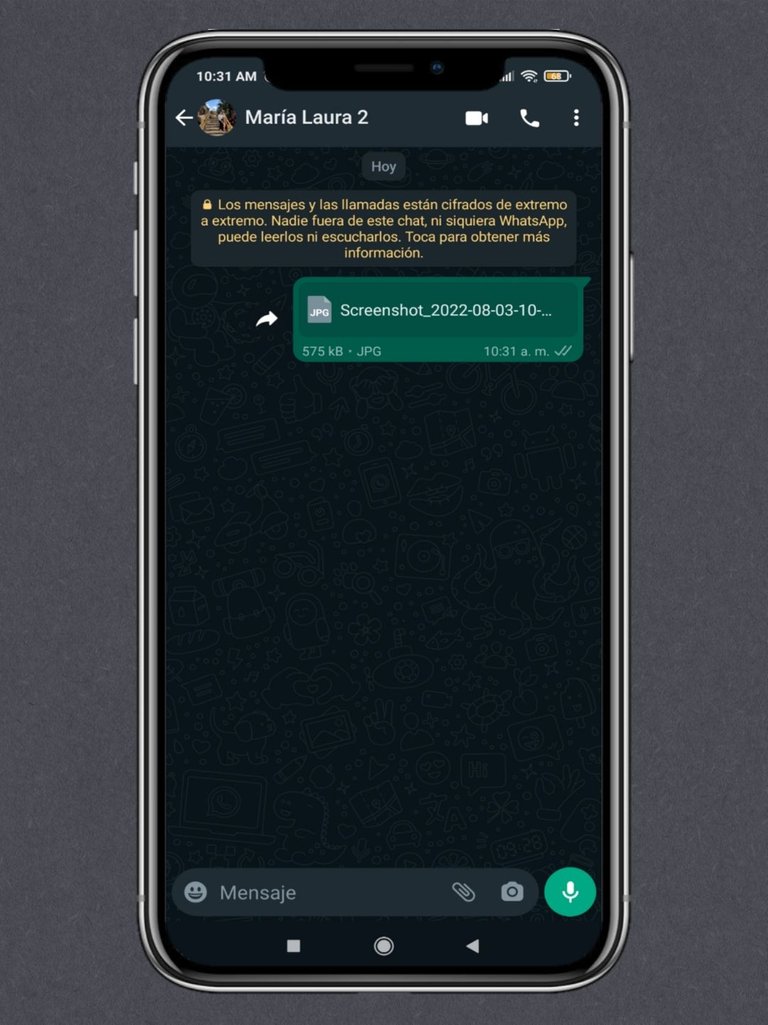 ---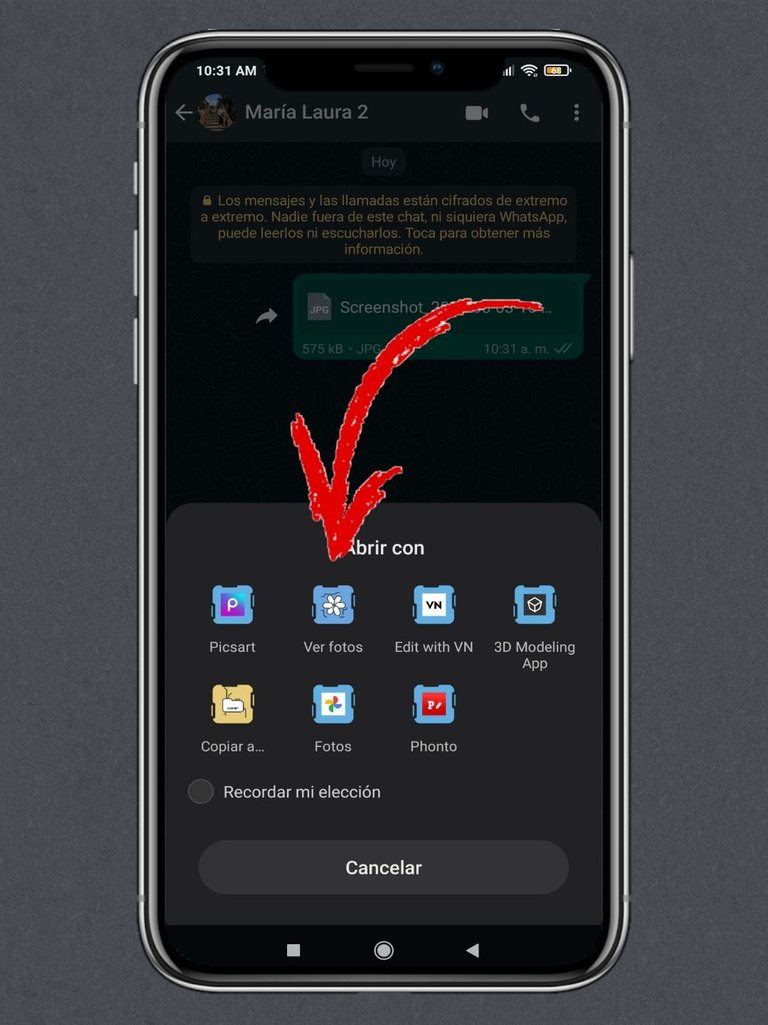 Si deseas ver cómo se ve la imagen, solamente le vas a dar click en el mensaje que enviaste luego te va a salir una bandeja de varias opciones y vas a escoger en
ver fotos
, porque es como ver tu galería, vas a ver cómo se le ve la persona y cómo se te va a ver a ti. Así te das cuenta que no sé pixeleo y ni se dañó, tiene aún la misma calidad en el cual tú mandaste la imagen. A pesar de que lo vean súper fácil, es muy practico para cualquier área de trabajo, especialmente para las personas que trabajan en el área de diseño y no quiere hacer tardar su trabajo, lo que hacen es mandar sus fotos o videos en forma de documento y así evitar tráfico en otras redes sociales que tardan mucho por la calidad. Recomiendo que empiecen a sacarle mucho provecho a las nuevas actualizaciones de WhatsApp para mayor comodidad y empleo de aplicaciones. Este procedimiento también es igual para vídeos y la calidad es la misma que tu contenido en el teléfono ¿Qué más puedes pedir? Ojalá te haya gustado este pequeño post, pronto sacaré nuevas cosas para optimizar las aplicaciones de tu móvil ¡Hasta luego!
---
Todas las imágenes son de mí autoría.
---
ENGLISH
Do you remember that WhatsApp did not allow sending heavy videos? That the images were sent and lost quality? THAT ENDED! Maybe some know them, but there are others who don't, so this publication will be made to inform how not to lose the quality of images or videos through WhatsApp. WhatsApp is one of the most used applications worldwide, especially Latin America, since in other countries its communication is based on other Apps, but anyway, we are going to focus on WhatsApp. Some time ago I wanted to send some images to my mother in which I was stressed because I did not want the quality of the photos to be lost, before I sent them via Bluetooth but it took a long time to send them and in the end, I had to do an errand and it was lost the shipping process, on one of those days I went to Instagram and saw a tutorial on
how to use the WhatsApp application with better performance
, which I saw completely and when they explained to me about the quality, my eyes became like owls, super attentive and when I finished watching it, I felt silly because I hadn't imagined it.
Step by step
First, we have to enter the WhatsApp application and enter a chat where we want to send the information, it can be a video or an image, in any case you are going to do the same procedure. You go to the chat, in the writing barrier you have to get the symbol of a paperclip and you give it there, then you will get various options and then you give it
Documents
.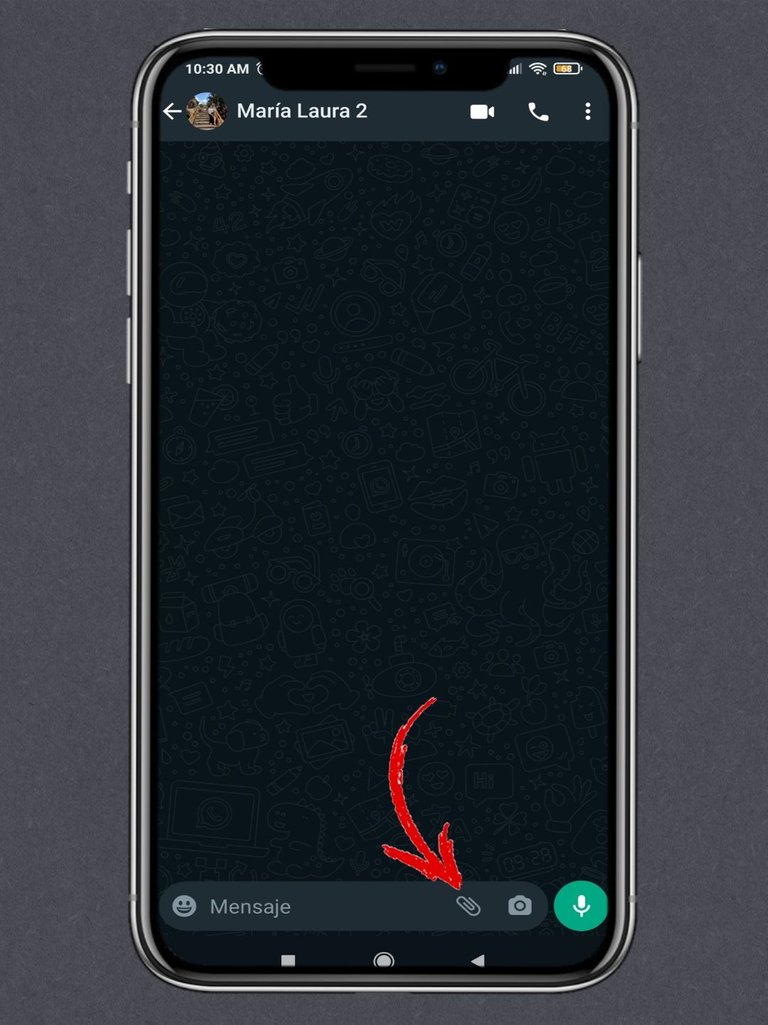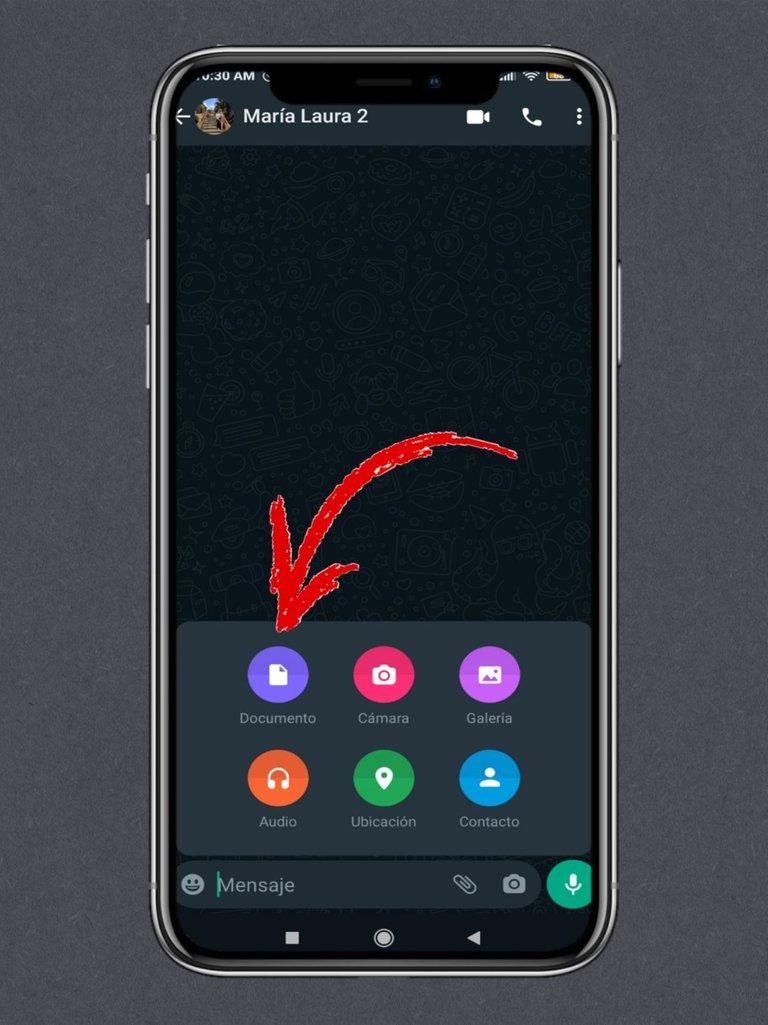 ---
After clicking on documents, you will give
Search other documents
, a tray will appear on the left where you can choose whether it will be a video or an image, it all depends on what you want to send, in my case , it will be some images.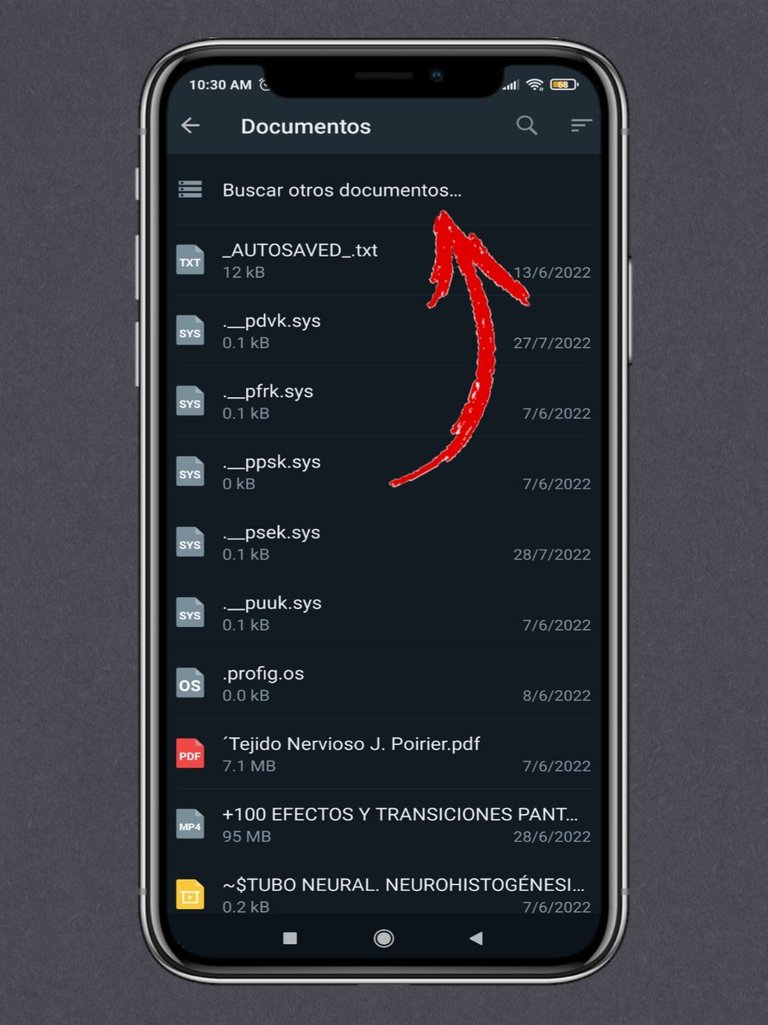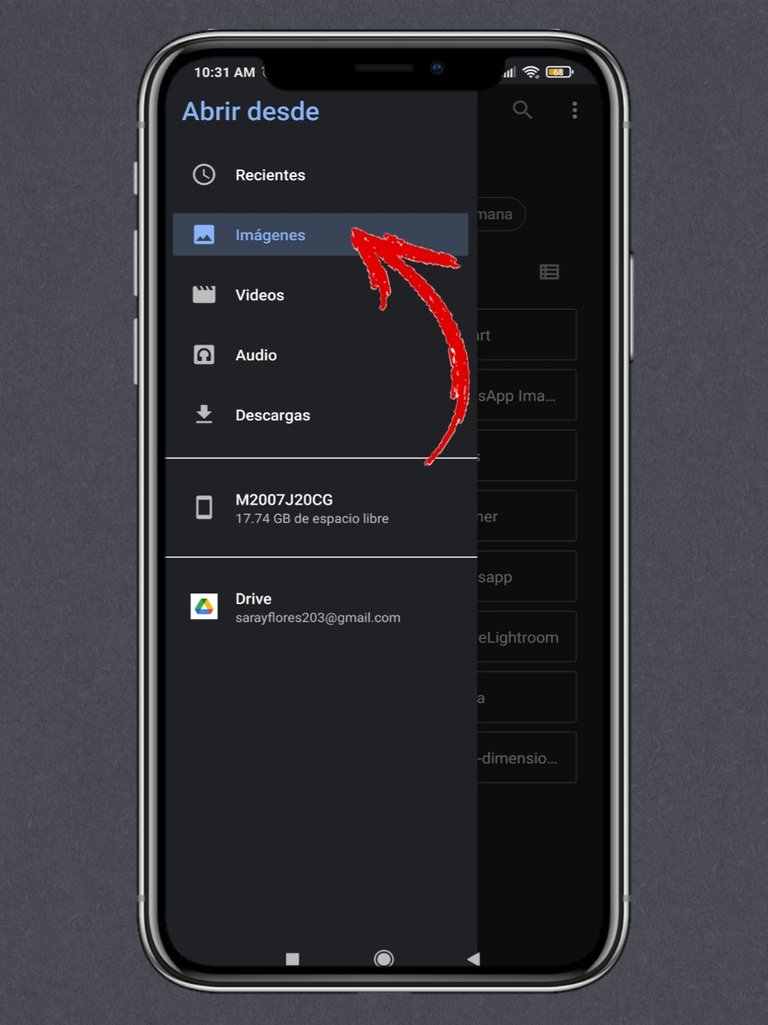 ---
The idea of ​​giving it in
Images
is so that your editing folders appear, in my case I am going to give it Screenshot because it was the first thing I thought of for this example. Now, you can see that all my screenshots will appear in my gallery, it's a matter of choosing the one I want to send to the chat.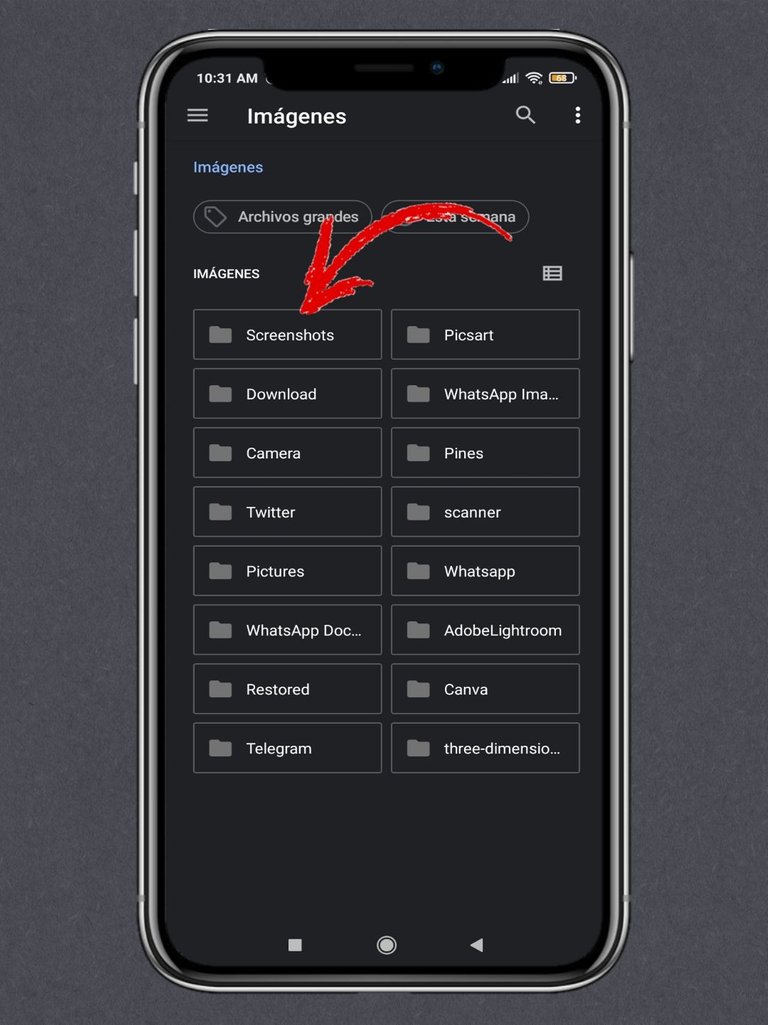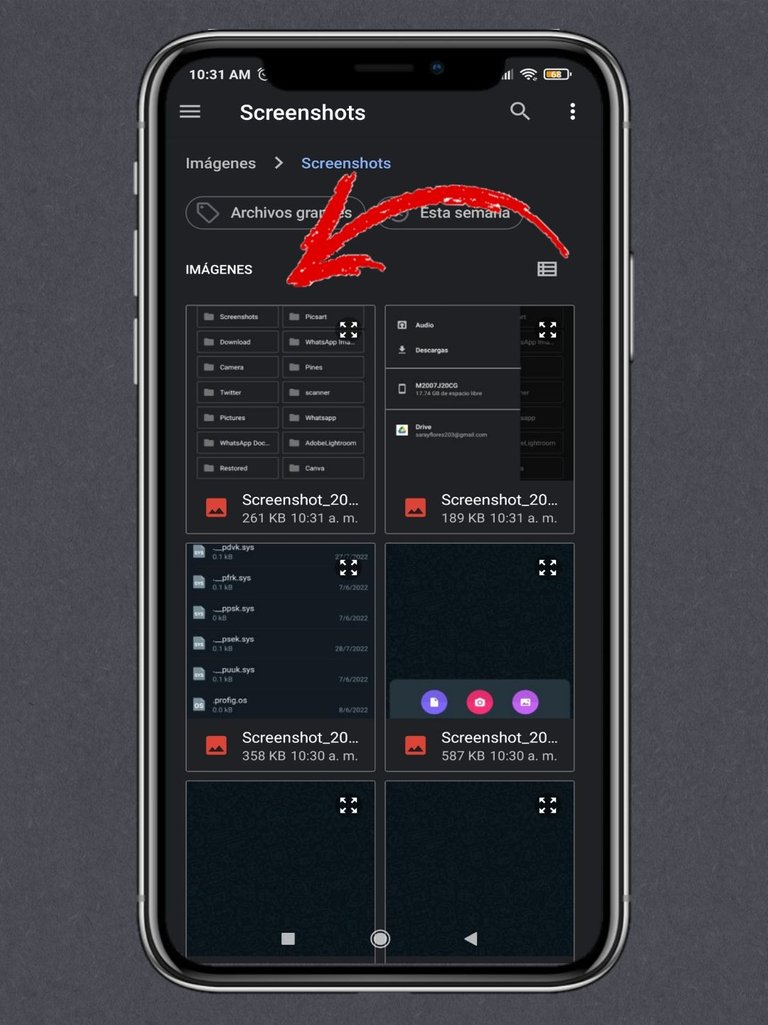 ---
Then, you will get a message/notice to confirm the document you are going to send
(WhatsApp avoiding tragedies)
and you will accept it, it will automatically be sent as you can see in the image on the right, you wait for it to load And that's it, it's already shipped.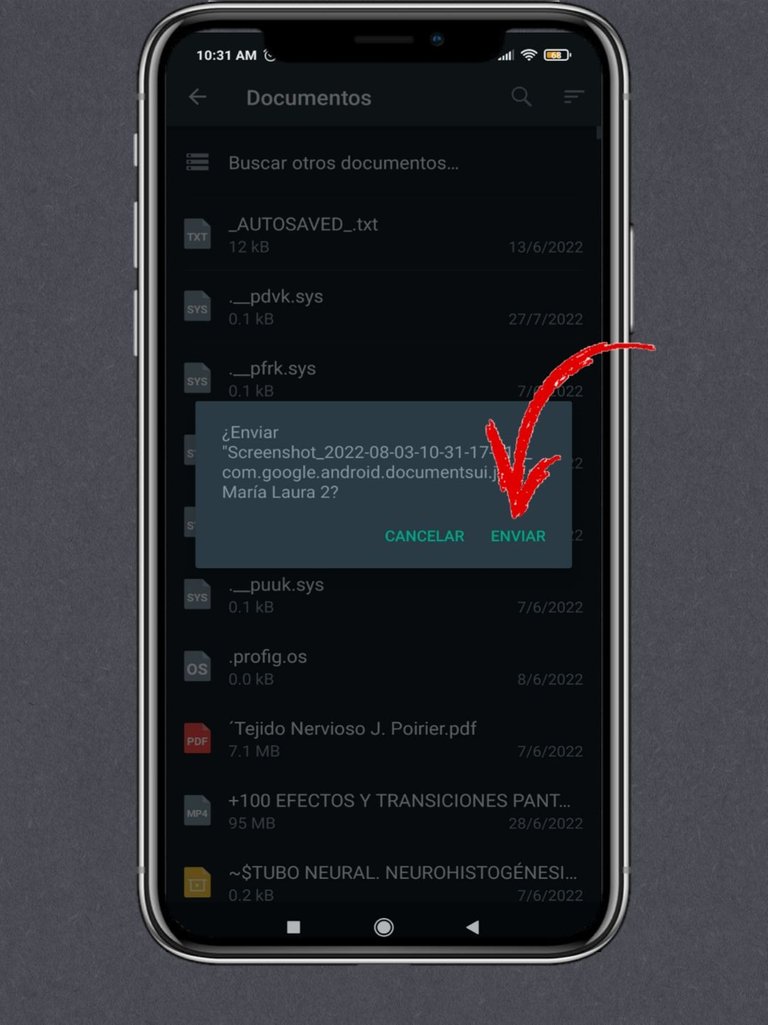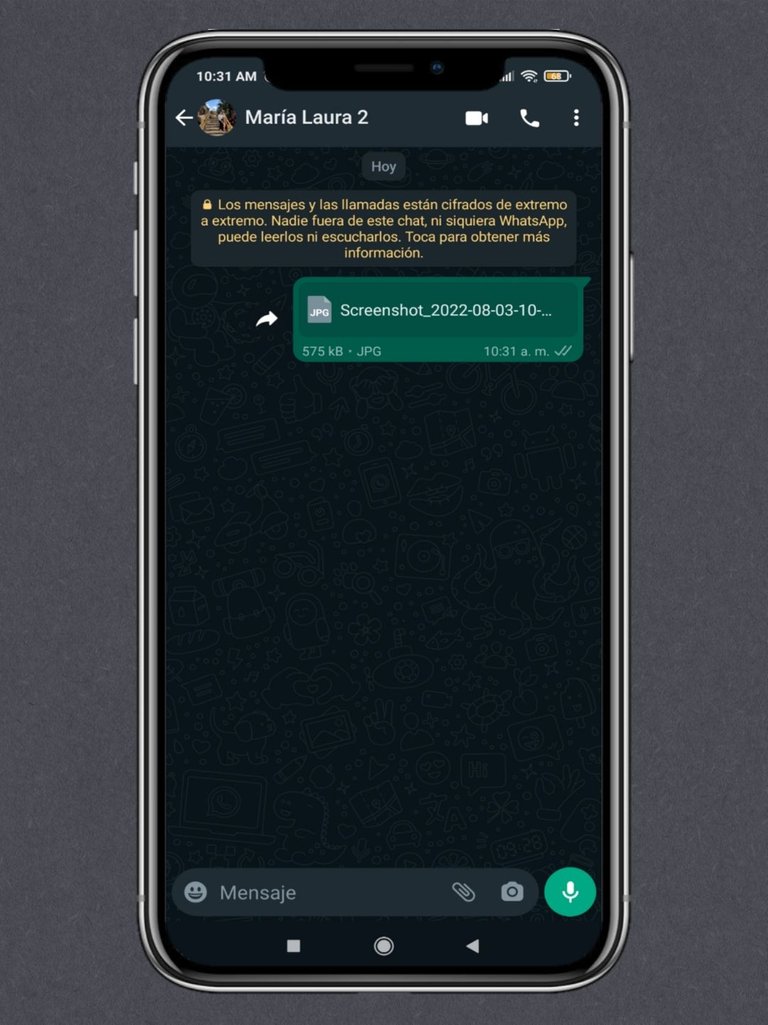 ---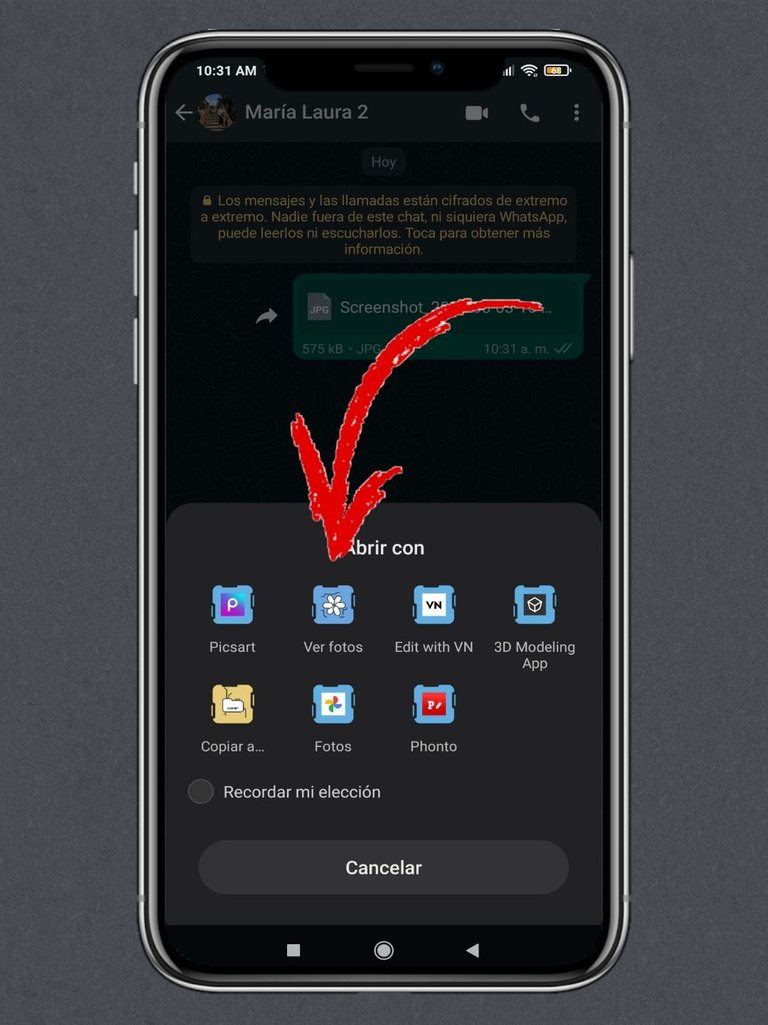 If you want to see what the image looks like, you are only going to click on the message you sent, then a tray of several options will appear and you will choose
see photos
, because it is like seeing your gallery, you will see how the person is seen and how you are going to be seen. So you realize that I don't know pixelation and it wasn't damaged, it still has the same quality in which you sent the image. Although they see it as super easy, it is very practical for any work area, especially for people who work in the design area and do not want to delay their work, what they do is send their photos or videos in the form of a document and thus avoid traffic on other social networks that take a long time for quality. I recommend that you start taking full advantage of the new WhatsApp updates for greater comfort and use of applications. This procedure is also the same for videos and the quality is the same as your content on the phone. What more can you ask for? oh may you have liked this little post, soon I will bring out new things to optimize the applications of your mobile. See you later!
---
All images are my own.