---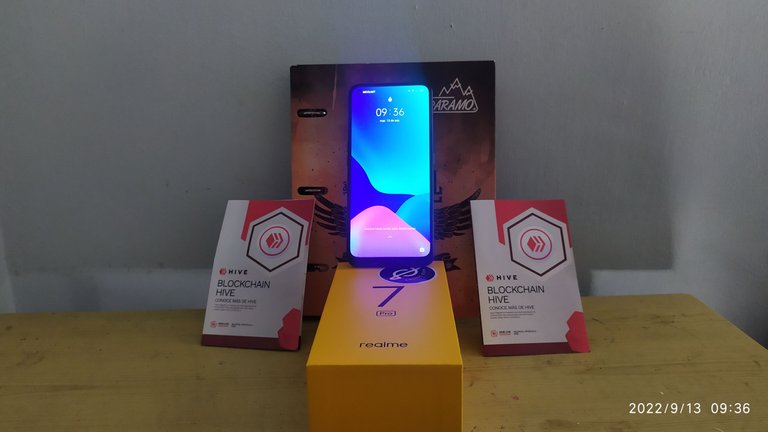 ---
La producción de conocimientos es un proceso que se da por el trabajo espiritual y material que se implementa sobre la plataforma de la productividad económica. El trabajo desde que el hombre está sobre la superficie de la tierra ha desarrollado transformaciones, crecimiento político y económico y cultural. Esto implica un proceso de producción de conocimientos de gran valor trascendental. Por lo tanto, el hombre ha logrado alcanzar la conciencia o el entendimiento con los nuevos conocimientos para satisfacer, resolver situaciones y problemáticas que están en las estructuras del conglomerado humano. De esta forma se construyen los conocimientos inéditos que repercuten en el bienestar humano. Ese bienestar lo verifico en el confort y calidad de vida al que tengo acceso por libertad universal.
The production of knowledge is a process that is given by the spiritual and material work that is implemented on the platform of economic productivity. Work since man has been on the surface of the earth has developed transformations, political and economic and cultural growth. This implies a process of knowledge production of great transcendental value. Therefore, man has managed to reach awareness or understanding with new knowledge to satisfy, solve situations and problems that are in the structures of the human conglomerate. In this way, unpublished knowledge is constructed that has repercussions on human welfare. I verify that welfare in the comfort and quality of life to which I have access by universal freedom.
---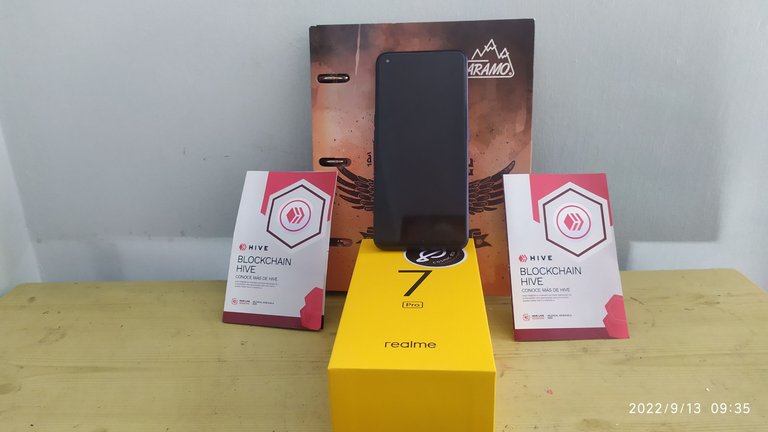 ---
Los beneficios de la blockchain me están ofreciendo un abanico de oportunidades que, al revisar el universo de los ecosistemas de las comunidades, comprendo que en aterrizaje oportuno a la plataforma de HIVE debo mantener mi equilibrio emocional porque debo eyectar con la coordinación y la coherencia necesaria para no colisionar con el bloque de la realidad. Son leyes que están inmersas en el mismo conocimiento, que no se pueden saltar a capricho por necesidades e intereses malinterpretadas, el conocimiento se interpreta y se administra con conciencia o deja de ser conocimiento. Es la filosofía de HIVE hacia donde vamos a volar con la sincronización interplanetaria de las comunidades integradas en un solo sistema.
The benefits of the blockchain are offering me a range of opportunities that, when reviewing the universe of the ecosystems of the communities, I understand that in timely landing to the HIVE platform I must maintain my emotional balance because I must eject with the coordination and coherence necessary to not collide with the block of reality. These are laws that are immersed in the same knowledge, which cannot be skipped at whim due to misinterpreted needs and interests, knowledge is interpreted and administered with conscience or it ceases to be knowledge. This is the HIVE philosophy towards which we will fly with the interplanetary synchronization of communities integrated into a single system.
---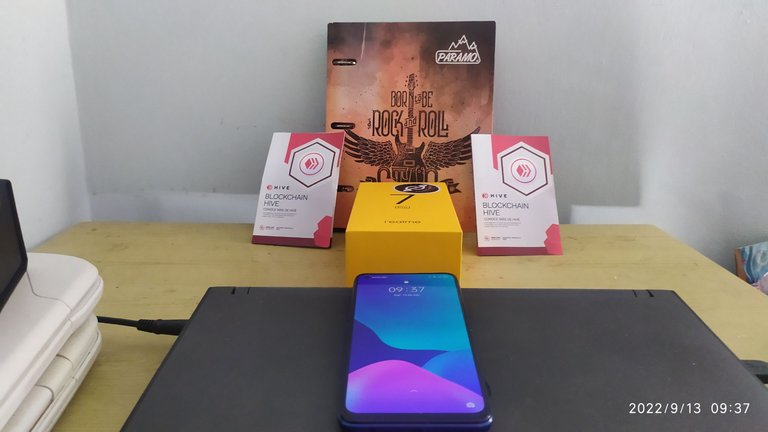 ---
Excelente, adquirí un nuevo teléfono realme7 pro 128CB-8GB azul. Esto es el resultado de la administración de mis fondos de docente jubilado en Venezuela que he logrado ahorrar en mi HBD y mantener estas reservas para ejecutar una planificación racional que me otorguen un bienestar individual y familiar, he logrado mantener equilibrio en mis finanzas. Adquirir bienes personales no significa que tengan que mermar mis finanzas. Al realizar esta compra obtengo un beneficio particular. Este teléfono tiene una sustanciosa, subjetiva y objetiva particularidad que me ofrece mejores oportunidades tecnológicas para mi comunicación con el abanico de redes sociales.
Excellent, I purchased a new realme7 pro 128CB-8GB blue phone. This is the result of the administration of my retired teacher funds in Venezuela that I have managed to save in my HBD and keep these reserves to execute a rational planning that give me an individual and family welfare, I have managed to maintain balance in my finances. Acquiring personal assets does not mean that they have to reduce my finances. By making this purchase I get a particular benefit. This phone has a substantial subjective and objective particularity that offers me better technological opportunities for my communication with the range of social networks.
Esta fecunda labor del apiario, de HIVE, me brinda la fabulosa oportunidad al ingresar a esta plataforma para deconstruir y construir mi propio destino con un sano equilibrio emocional, consumir los saberes del panal ,manteniendo la coherencia como practicante del amor y la amistad.
This fruitful work of the apiary, of HIVE, gives me the fabulous opportunity to enter this platform to deconstruct and build my own destiny with a healthy emotional balance, consuming the knowledge of the honeycomb, maintaining coherence as a practitioner of love and friendship.
---

---
REFERENCIAS: Las muestras fotográficas tomadas con mi teléfono Redmi Note 7 son de mi propiedad patrimonial.
REFERENCES: The photographic samples taken with my Redmi Note 7 phone are my property.