---
ENG
---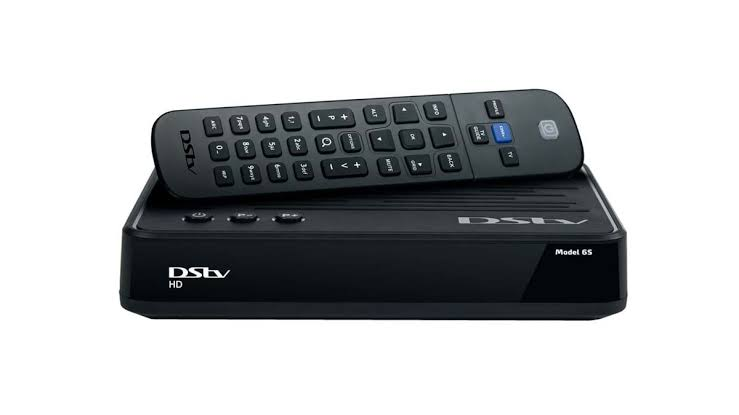 Source
When using a DStv decoder, there are some special guides which you must follow to be able to get a long lasting device and to avoid it crashing down.. Today, I shall be sharing some of the safety tips that will guide against the use and disuse of a DStv decoder.. I shall be sharing some points now to note .
First;
The main switch which is the main supply of electricity :- DStv decoder, has a 12v direct current (DC) that is connected to the main power supply from the main supply board..The rate of the electricity is 50/ 60 Hz and it must not be above or lower than that.. To use the DStv decoder, you will need to connect the power cable to the decoder and connect it to the main power supply switch.. when not in use, you also need to disconnect it from the power supply so it won't get burnt in case of power outbreak.

Second;
Environmental Condition Of The Decoder :-A DStv decoder is suppose to be placed in a well ventilated area perhaps a cool environment.Ensure the Decoder is place in at least 10cm away from the side to where it can get enough space.. The ventilation holes of the decoder must not be covered to avoid the over heating of the decoder.. The Decoder must not be stand on a soft object which can make it fall off or a slippery surface. Avoid placing other electrical objecys on the decoder to avoid the over stressing of the decoder..

Third;
The cleaning of the Decoder :- The DStv decoder is meant to be cleaned every day to avoid it from stain and damage.. Because when you don't clean the decoder and dsut particles gets sticked in, it will damage the panel of the decoder and ensure before you clean the decoder, you must ensure you disconnect it from the main power supply to avoid electrocution. Also used a clean and dry cloth to clean the decoder do not use a wet cloth to avoid rusting..

Fourth;
Frequent Servicing of the Decoder :- According to the DStv technical personnel, it is said that you must not try to repair the decoder yourself if you are not a trained personnel to operate on the decoder.. The Decoder is meant to be operated by those who are well trained and knows the in and out of the decoder to avoid the spoilage.. when the decoder get tampered with, it might devalue the quality of the decoder and may render it useless..

Fifth;
Connecting The HDMI cable To The Decoder :- The HDMI is a high definition multimedia interface.. It is provided in the decoder for the visual of the decoder to the TV set.. The HDMI is to be connected to the right port and not the other way around. When the connection of the hdmi cable is done, it might lead to no visual of the TV set and it will not display and program for you to see.

Sixth;
The Remote :- The remote is a device created to control the decoder and to navigate it to different programs.. This is meant to be place on a flat surface and not meant to be lossen or place on a slippery surface..
Here are the little tips to guide against the use of the DStv decoder to avoid it been destroyed in a due time.. I hope I have made this clear enough to all that might be having issues with the maintenance of a DStv decoder...
---
THANKS FOR READING....
---
---
ESP
---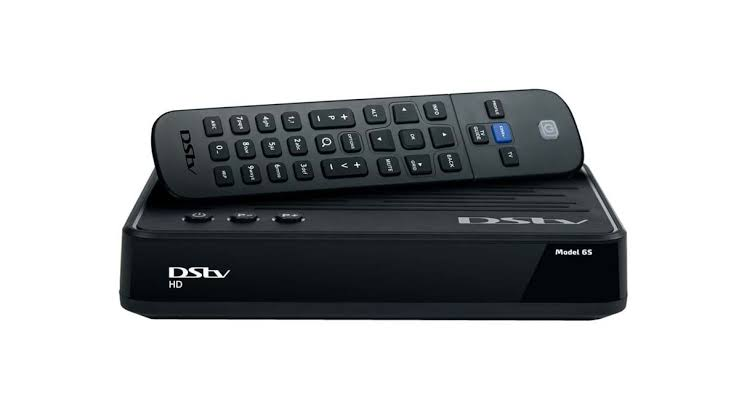 Fuente
Al usar un decodificador DStv, hay algunas guías especiales que debe seguir para poder obtener un dispositivo de larga duración y evitar que se caiga. Hoy, compartiré algunos de los consejos de seguridad que lo guiarán contra el uso y desuso de un decodificador DStv. Compartiré algunos puntos ahora para tener en cuenta.
Primero;
El interruptor principal, que es el suministro principal de electricidad :- El decodificador DStv, tiene una corriente continua (CC) de 12v que está conectada a la fuente de alimentación principal desde la placa de suministro principal. La tarifa de la electricidad es 50/ 60 Hz y no debe estar por encima o por debajo de eso.. Para usar el decodificador DStv, deberá conectar el cable de alimentación al decodificador y conectarlo al interruptor de la fuente de alimentación principal.. cuando no esté en uso, también necesitará para desconectarlo de la fuente de alimentación para que no se queme en caso de corte de energía.

Segundo;
Condición ambiental del decodificador :-Se supone que un decodificador DStv debe colocarse en un área bien ventilada, quizás en un ambiente fresco. Asegúrese de que el decodificador esté colocado al menos a 10 cm del costado para que pueda obtener suficiente espacio. Los orificios de ventilación del decodificador no deben cubrirse para evitar el sobrecalentamiento del decodificador.. El decodificador no debe colocarse sobre un objeto blando que pueda hacer que se caiga o sobre una superficie resbaladiza. Evite colocar otros objetos eléctricos en el decodificador para evitar el sobreesfuerzo del decodificador.

Tercera;
La limpieza del decodificador :- El decodificador DStv debe limpiarse todos los días para evitar que se manche y se dañe. Porque cuando no limpia el decodificador y se pegan partículas de polvo, dañará el panel del decodificador y asegúrese de que antes de limpiar el decodificador, debe asegurarse de desconectarlo de la fuente de alimentación principal para evitar la electrocución. También use un paño limpio y seco para limpiar el decodificador, no use un paño húmedo para evitar la oxidación.

Cuatro;
Mantenimiento frecuente del decodificador :- Según el personal técnico de DStv, se dice que no debe intentar reparar el decodificador usted mismo si no es personal capacitado para operar en el decodificador. El decodificador está diseñado para ser operado por aquellos que están bien capacitados y conocen el interior y exterior del decodificador para evitar el deterioro... cuando el decodificador es manipulado, puede devaluar la calidad del decodificador y puede volverlo inútil...

Quinto;
Conexión del cable HDMI al decodificador :- El HDMI es una interfaz multimedia de alta definición. Se proporciona en el decodificador para la visualización del decodificador al televisor. El HDMI se debe conectar a la derecha. puerto y no al revés. Cuando se realiza la conexión del cable hdmi, es posible que no se visualice el televisor y no se mostrará ni programará para que lo vea.

Sexto;
El control remoto :- El control remoto es un dispositivo creado para controlar el decodificador y navegarlo a diferentes programas. Está diseñado para colocarse sobre una superficie plana y no para perderse o colocarse sobre una superficie resbaladiza. .
Aquí están los pequeños consejos para guiar contra el uso del decodificador DStv para evitar que se destruya a su debido tiempo. Espero haber dejado esto lo suficientemente claro para todos los que puedan tener problemas con el mantenimiento de un decodificador DStv...
---
GRACIAS POR LEER....
---