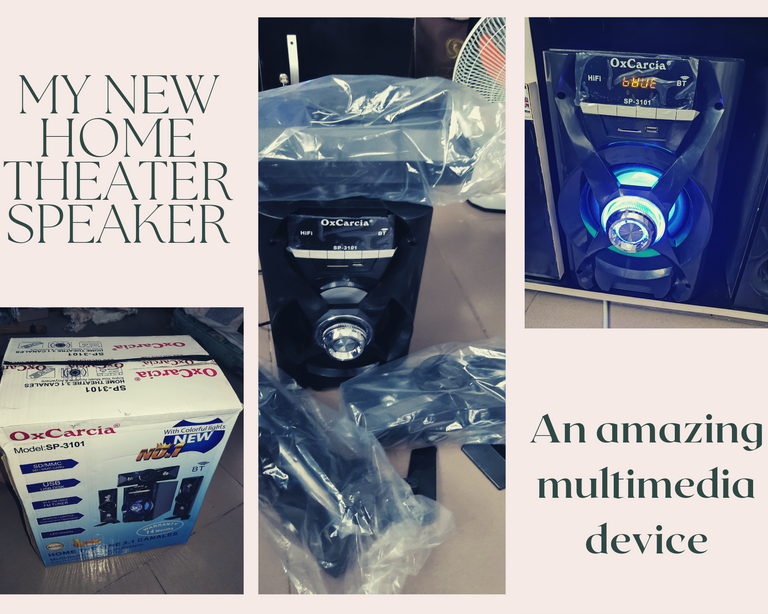 ---
ENG
---
Hello everyone it's another new new here in the geek zone. So I was having some issues with my last home theater in my house and I was thinking of when I will be able to change it to a new one that will consume less power supply and produce a better sound quality. This has been my thoughts for the past 3month and I have been pondering about it.. so I was at my brother's place on Saturday been that it was his birthday and were went to an electronic store where I saw this new home theater.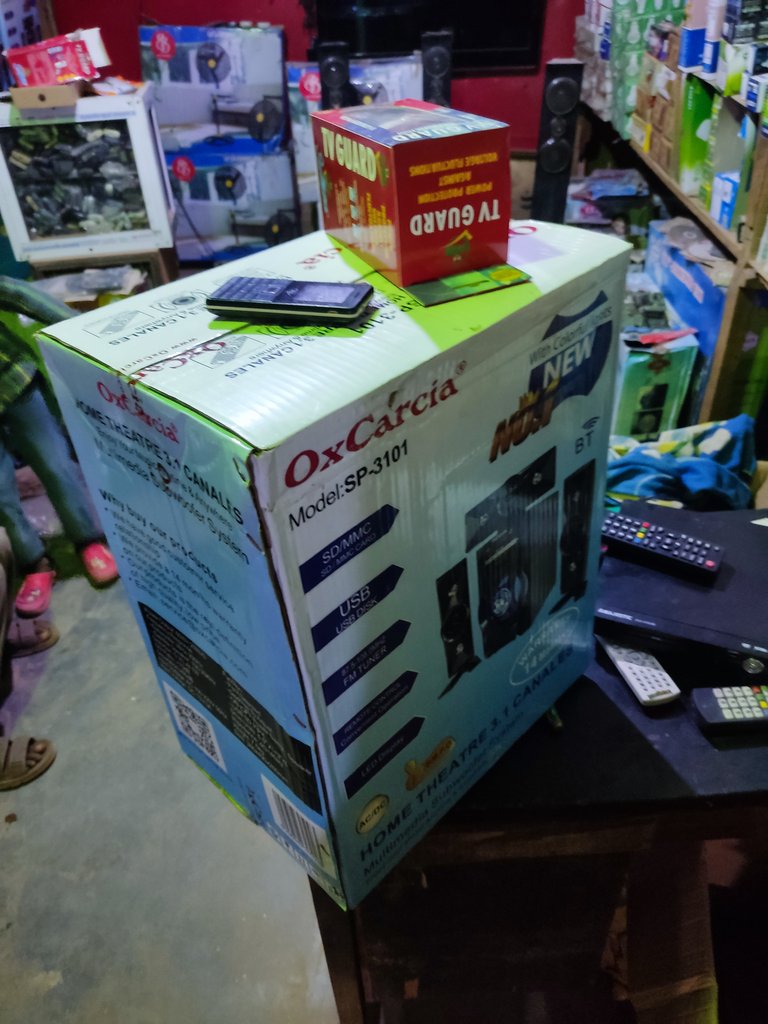 From the store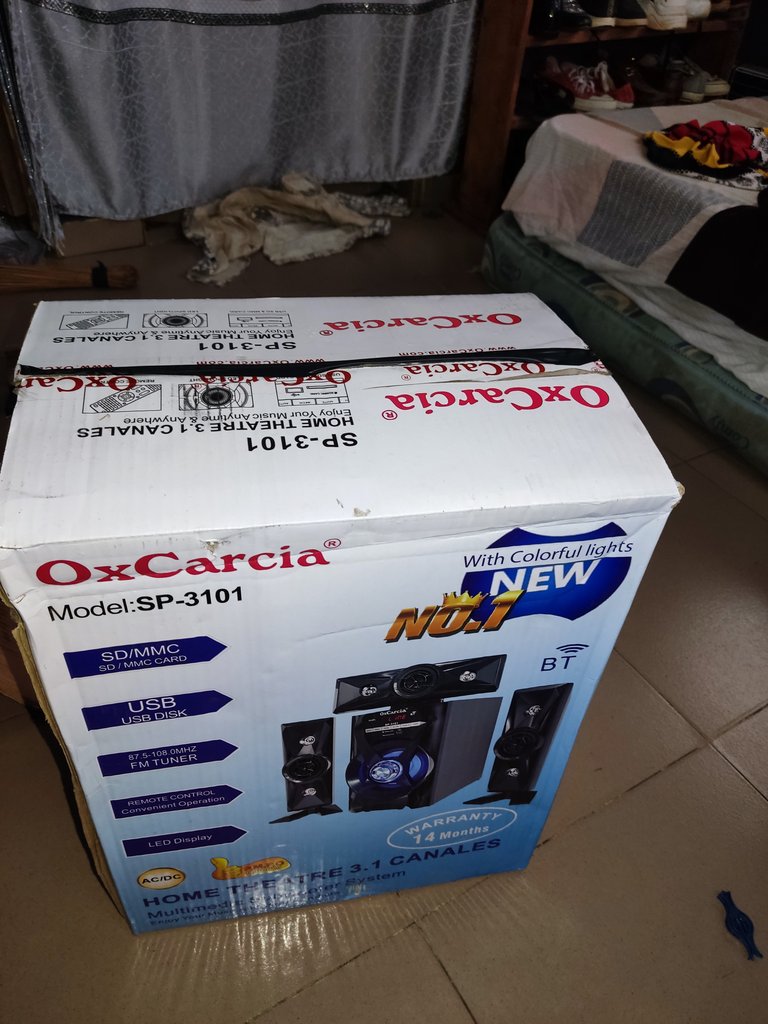 According to the review of those that have used it, which I met in the store, I was told the home theater device is a very good one at that. It has a 3 tweeters sound speakers which is the sub speakers which is able to produce tones for the support of the main bass speaker.
---
REVIEW OF THE SPEAKER
---
I got the home theater speaker for $45 which then I package and left to check it out..
---
About The Home Theater.
---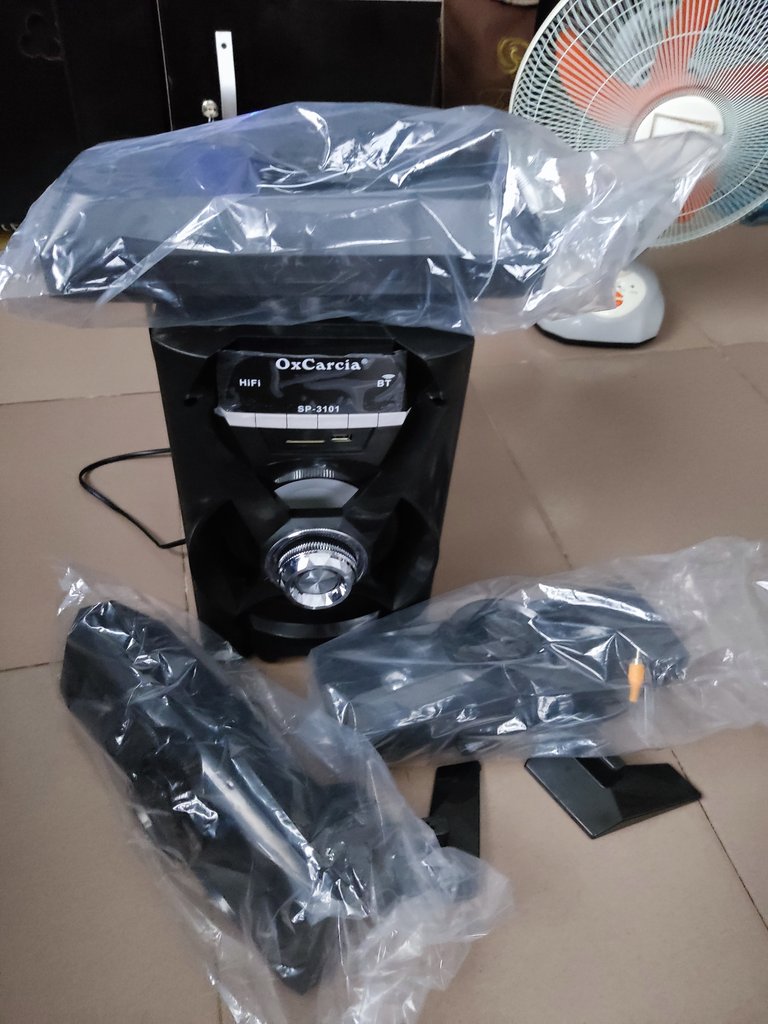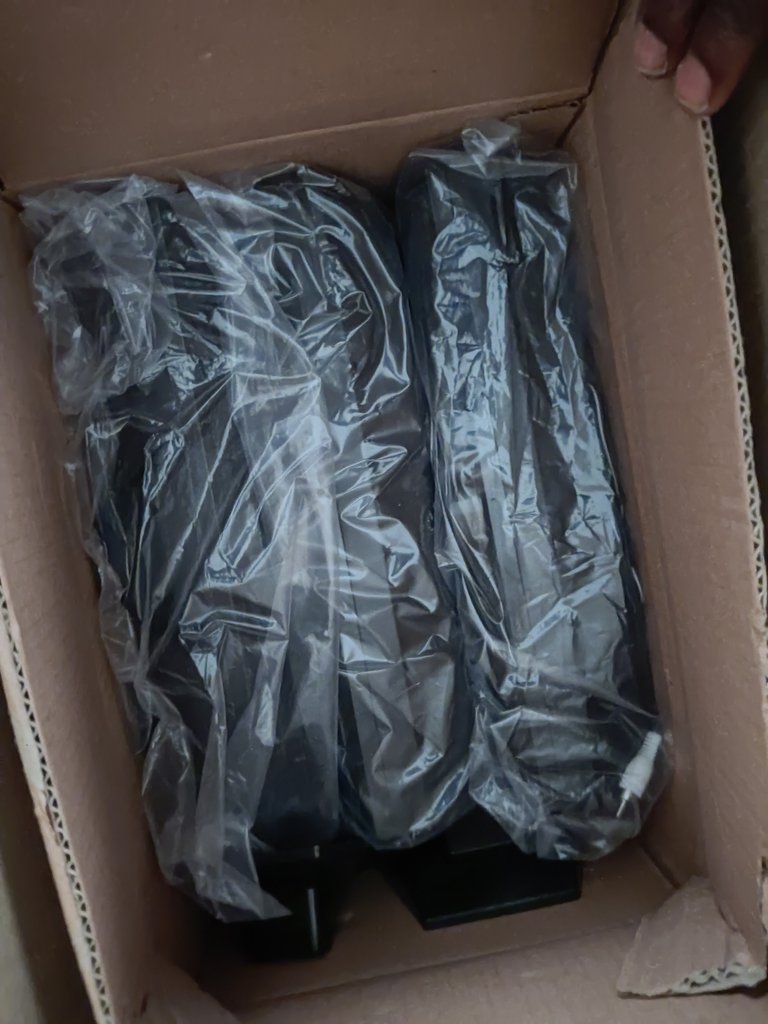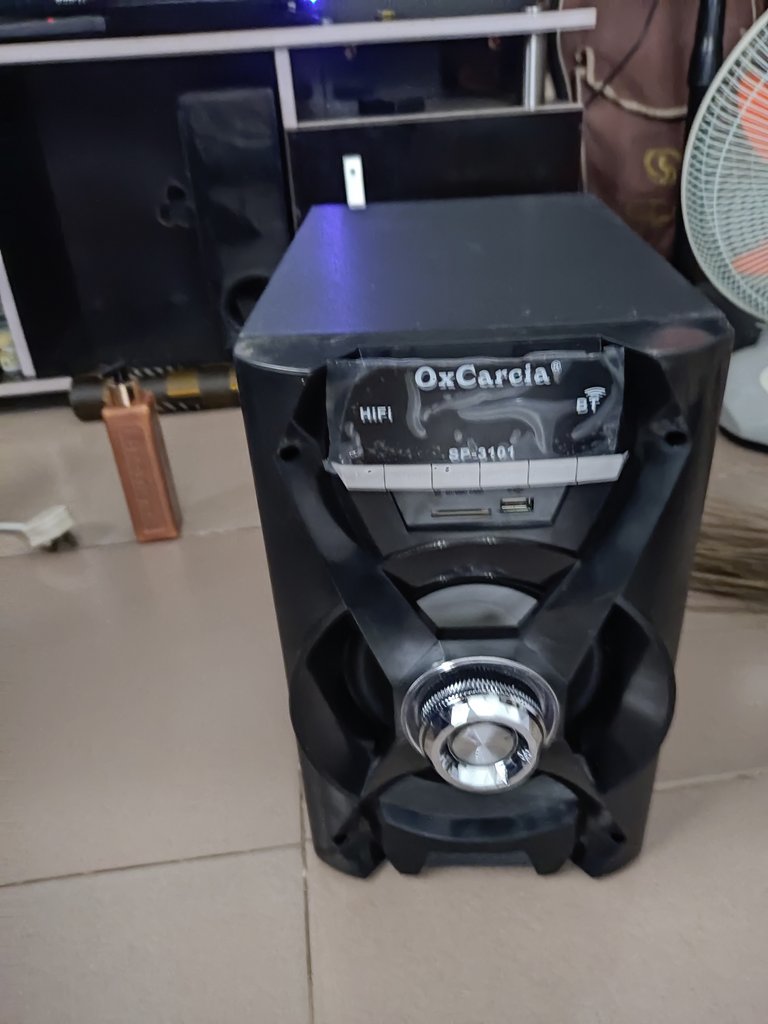 It has a main bass speaker and 3 sub speakers which produces sound and enhances clear listening and also it has an fm radio in it.it has a remote which you can use to control the bass and the sub speakers also and also, it has some port functions and a power cord..
---
The Remote.
---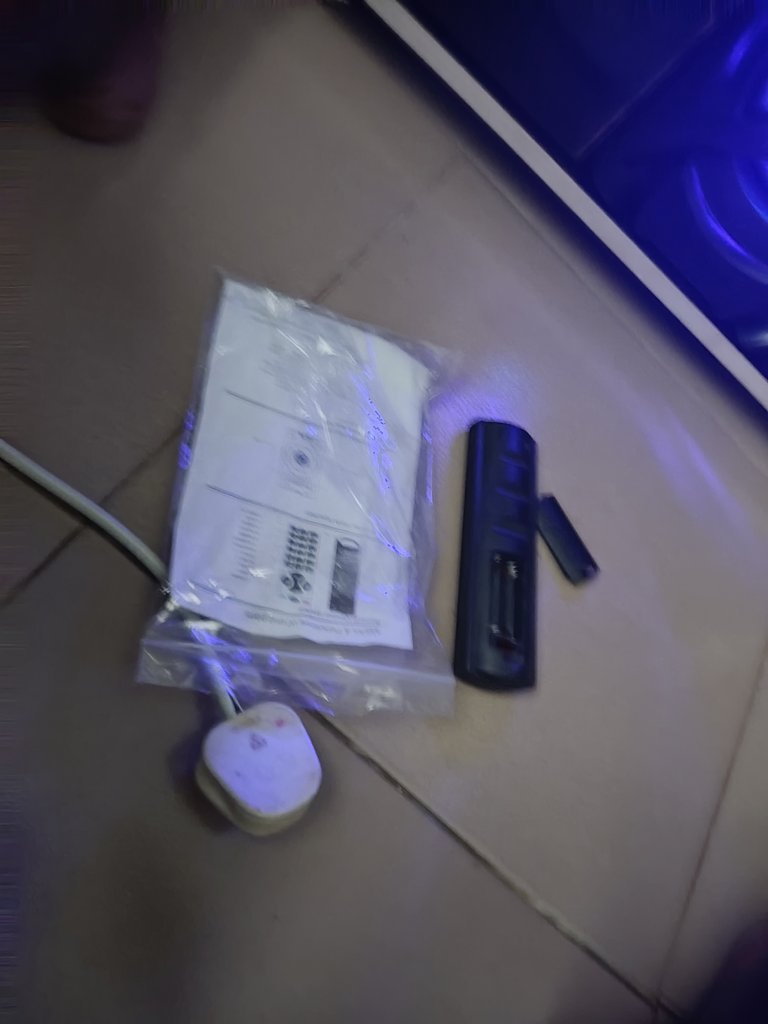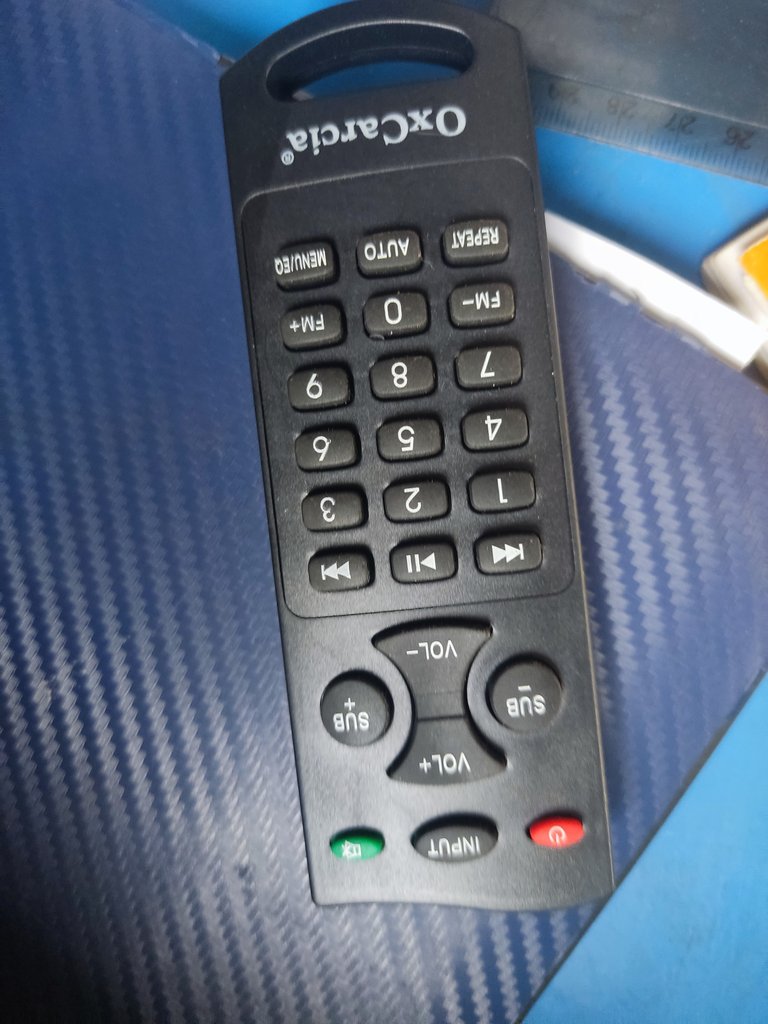 The remote has a standby button, input button, mute, sub speaker volume controls,normal volume control for all the speakers, the previous and the next button, the okay and pause button and also the numbers which has from 0 to 9, FM channel control button, repear button, auto and the menu equaliser button. All these contribute to the functions of the remote which makes it more efficient to use...
---
The front view of the bass speaker.
---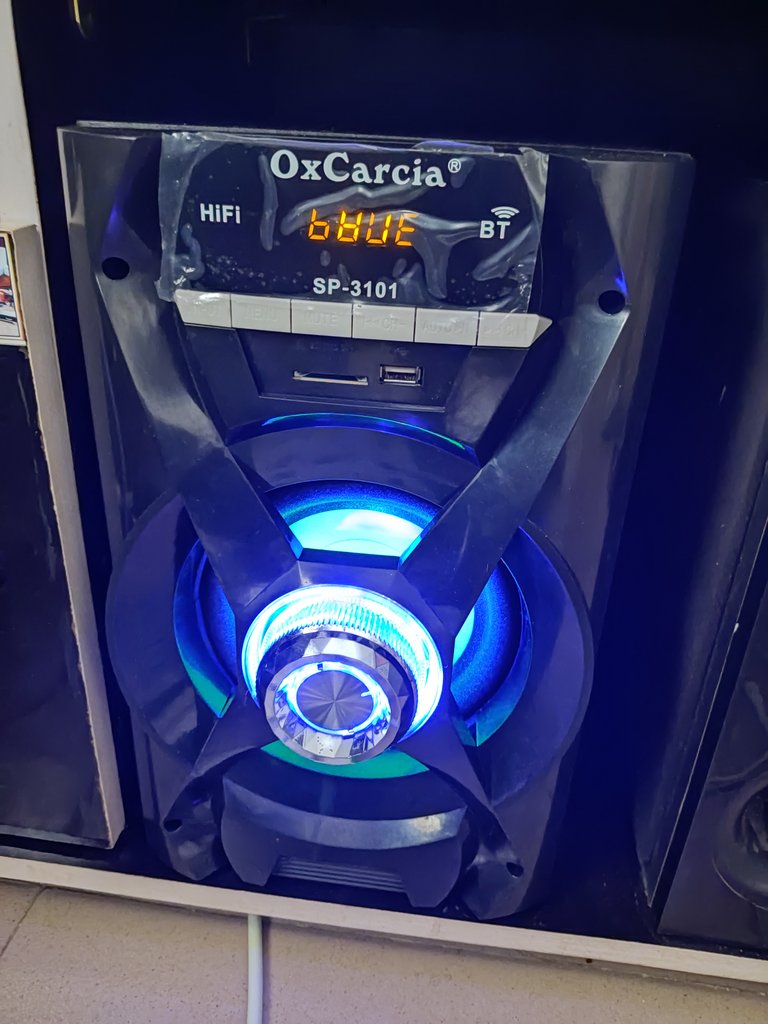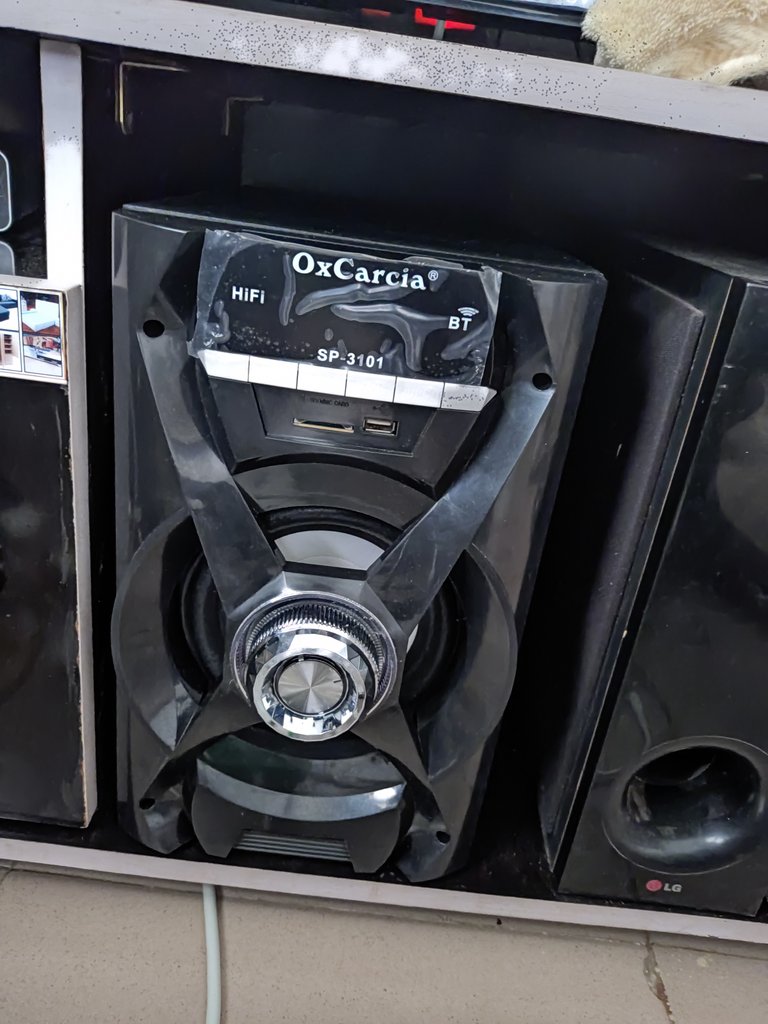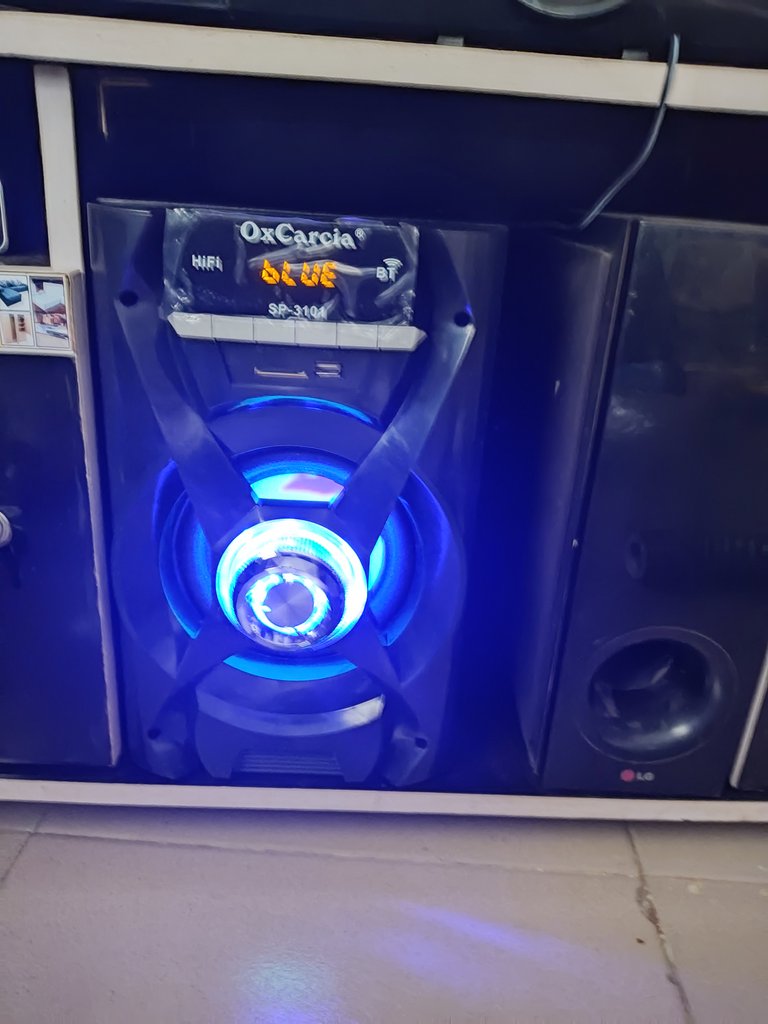 The bass speaker has a port for the sdcard and the MMC card which is the card reader for playing music and also it has a usb port to access files also..and also it has a screen which you see to be able to know what you are navigating on the speaker and also it has some speaker function keys beneath the screen which are the menu, equaliser,info, volume control and more..
---
Some safety precautions to follow to make the speaker have a long live span.
---
The unit must be kept free from from water source and it must have enough speak for the heat emission.
The gadget must not be disassembled or modified when it is malfunctioning. It should be done by an expertrate to avoid shock or electrocution..
The connection should be a proper one to avoid outflow of electricity. When this is done, the power supply won't be a wastage.
The device should be placed on a flat surface either on the ground on on a flat top to avoid fall because when it begins to fall, the quality reduces..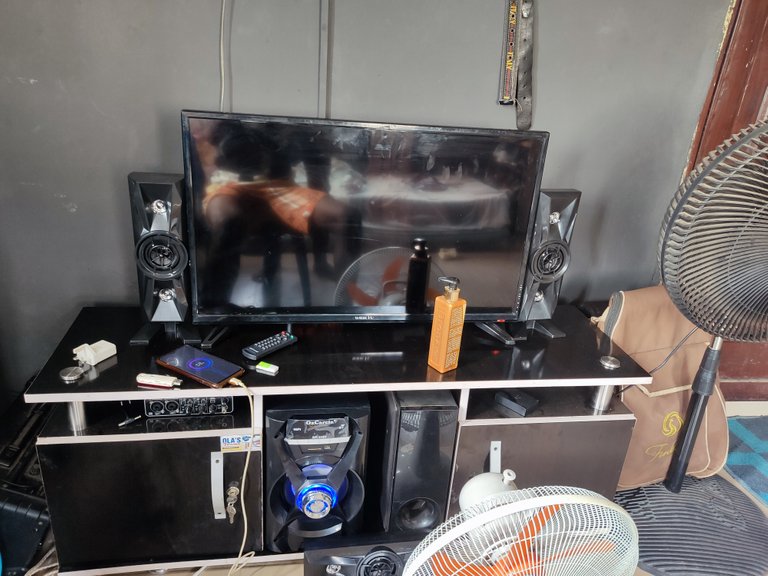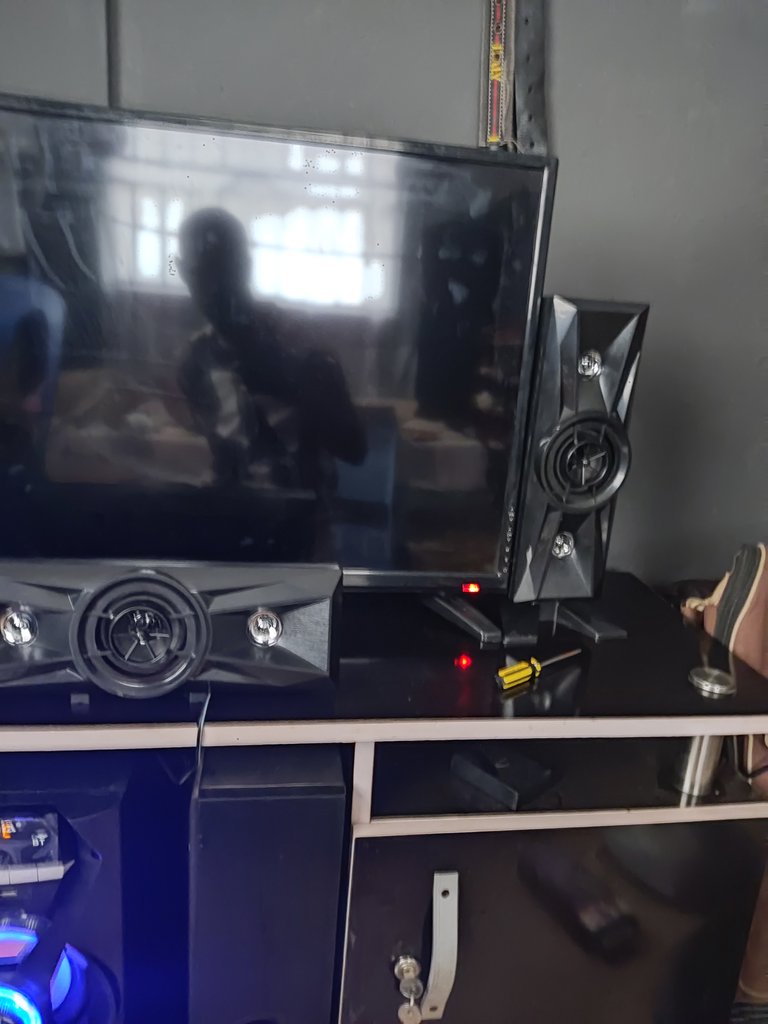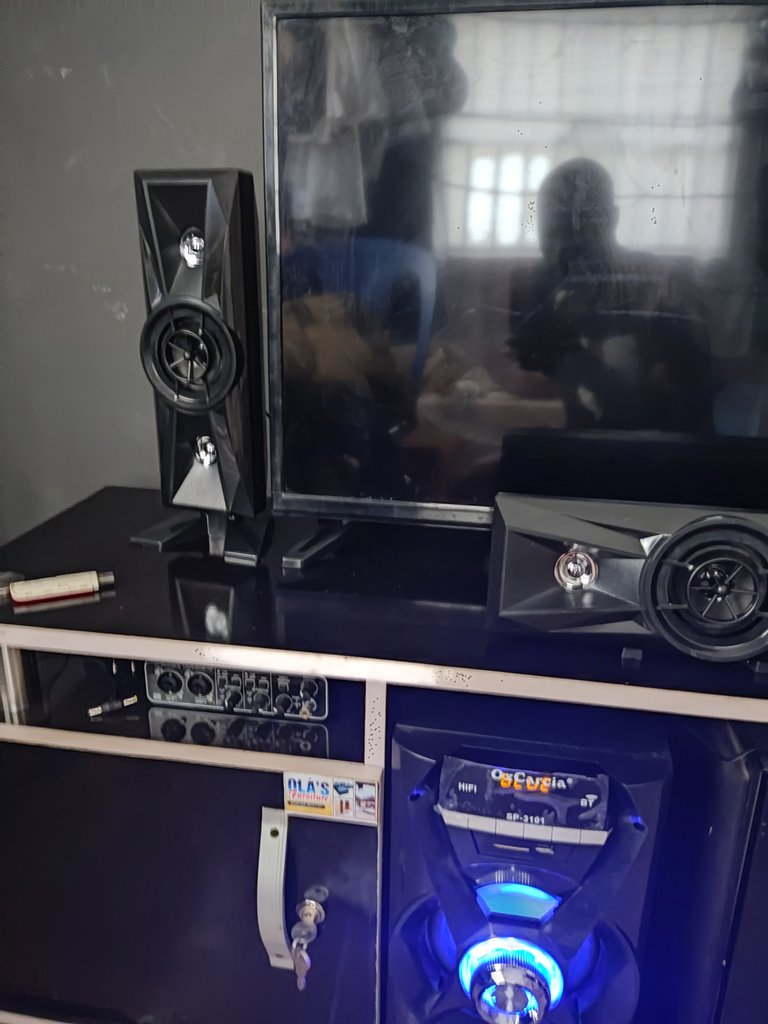 All these are normal precautions that are meant to be followed for a lasting multimedia device.. And now I am using mine also and I am now enjoying it so much because it is all the claim it is and no doubt about it, my money didn't go in vain because everyone seeing it in my vicinity are in love with it and I also love it...
---
ESP
---
Hola a todos, es otra novedad aquí en la zona geek. Así que estaba teniendo algunos problemas con mi último cine en casa en mi casa y estaba pensando en cuándo podré cambiarlo por uno nuevo que consumirá menos energía y producirá una mejor calidad de sonido. Estos han sido mis pensamientos durante los últimos 3 meses y he estado reflexionando al respecto... así que estaba en casa de mi hermano el sábado porque era su cumpleaños y fui a una tienda de electrónica donde vi este nuevo cine en casa.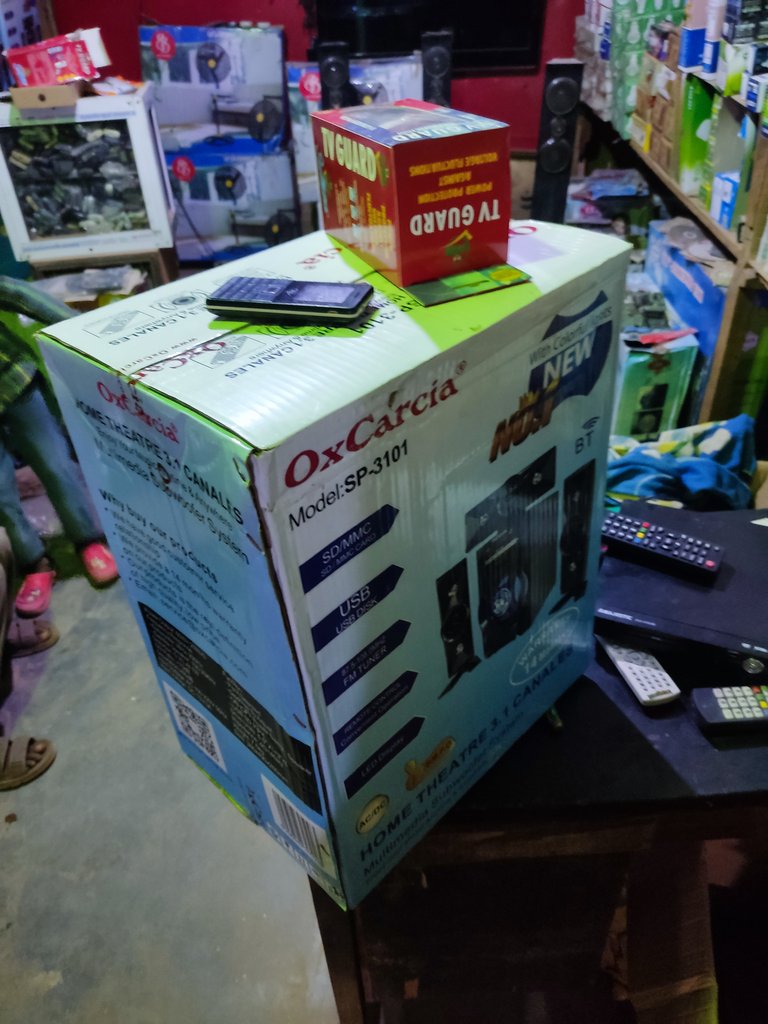 De la tienda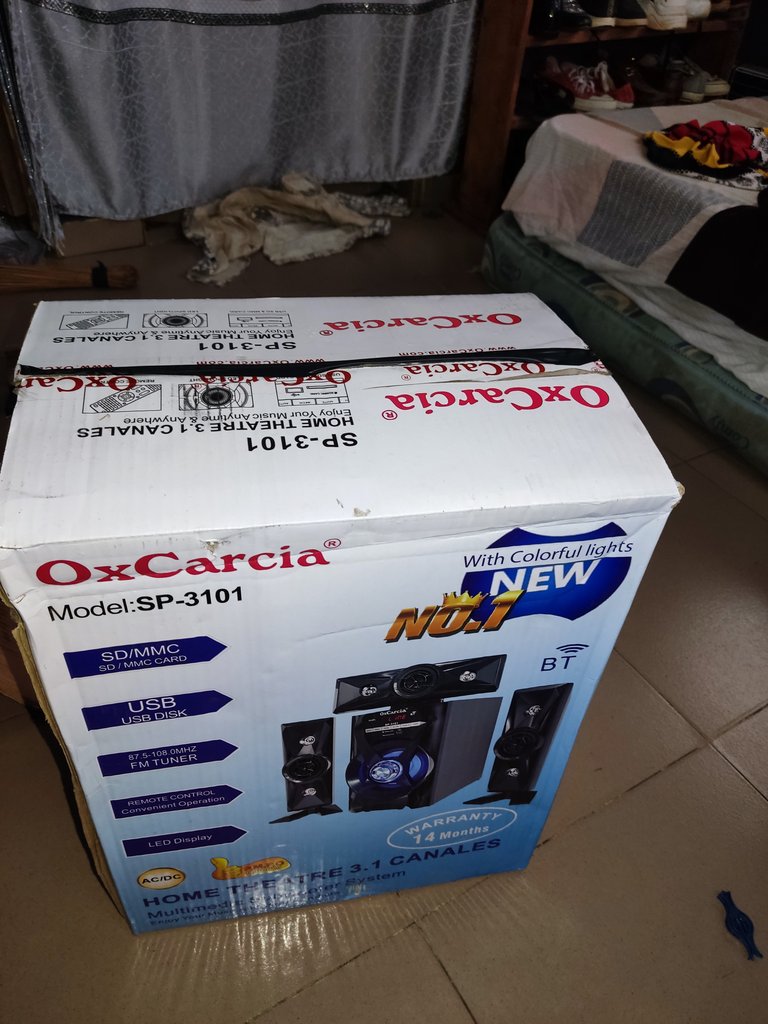 De acuerdo con la revisión de aquellos que lo han usado, que conocí en la tienda, me dijeron que el dispositivo de cine en casa es muy bueno en eso. Tiene 3 altavoces de sonido de tweeters, que son los altavoces secundarios que pueden producir tonos para el apoyo del altavoz de graves principal.
---
REVISIÓN DE LA VOCERO..
---
Conseguí el altavoz de cine en casa por $ 45, lo empaqueté y me fui a comprobarlo.
---
Acerca del cine en casa.
---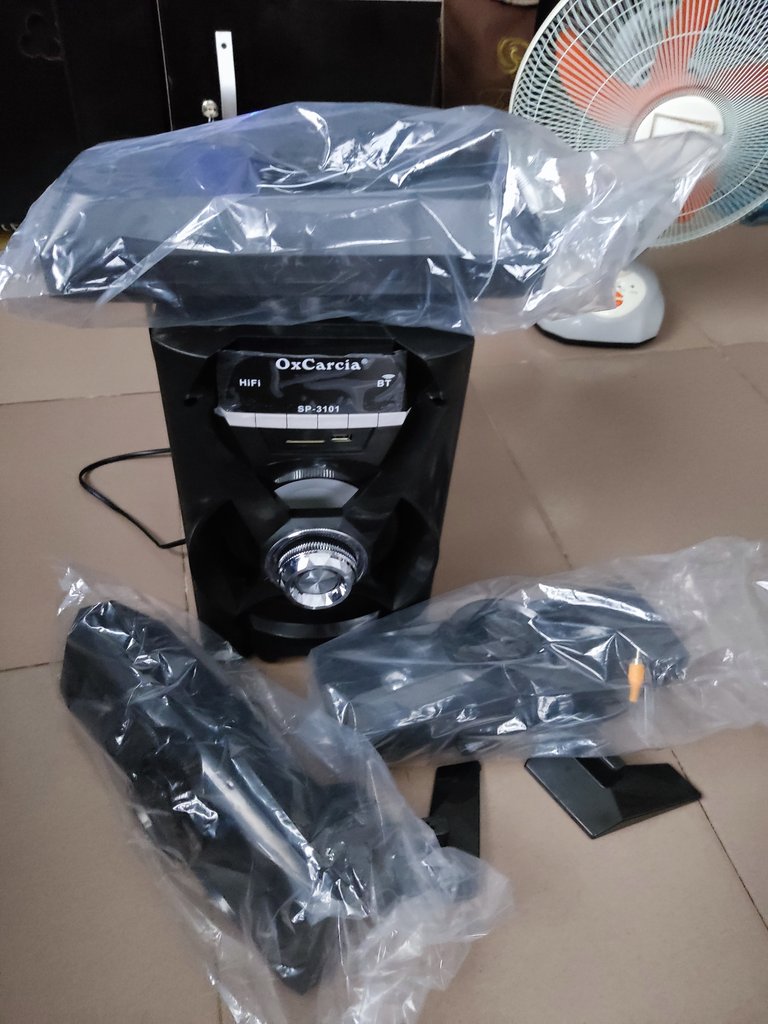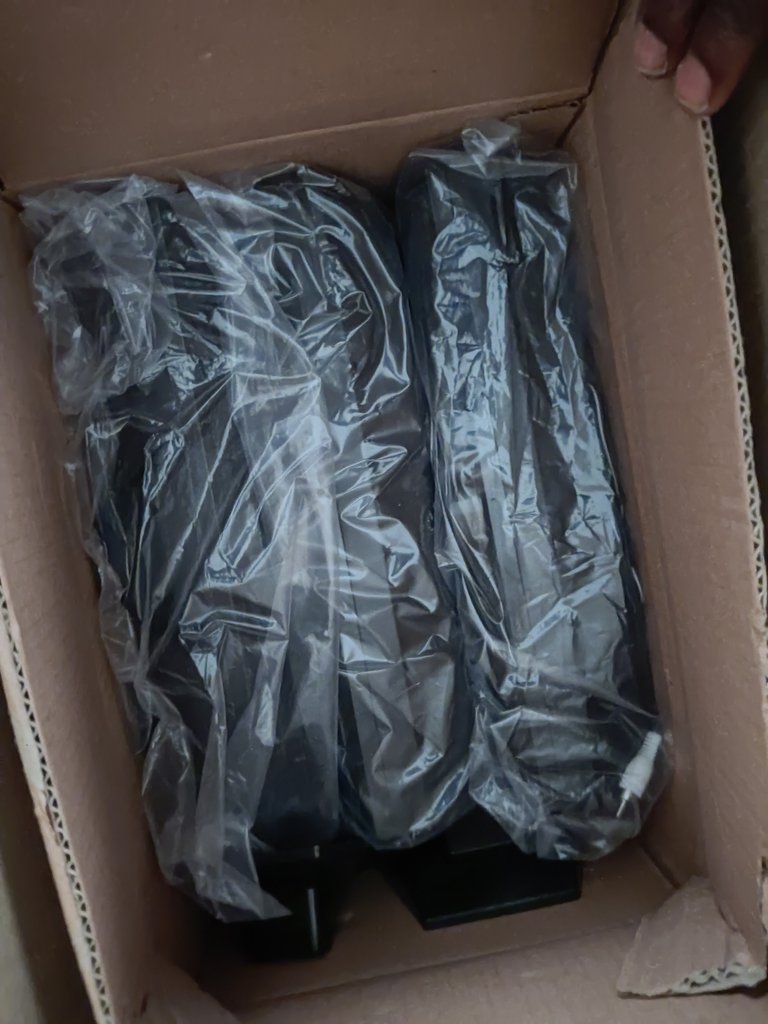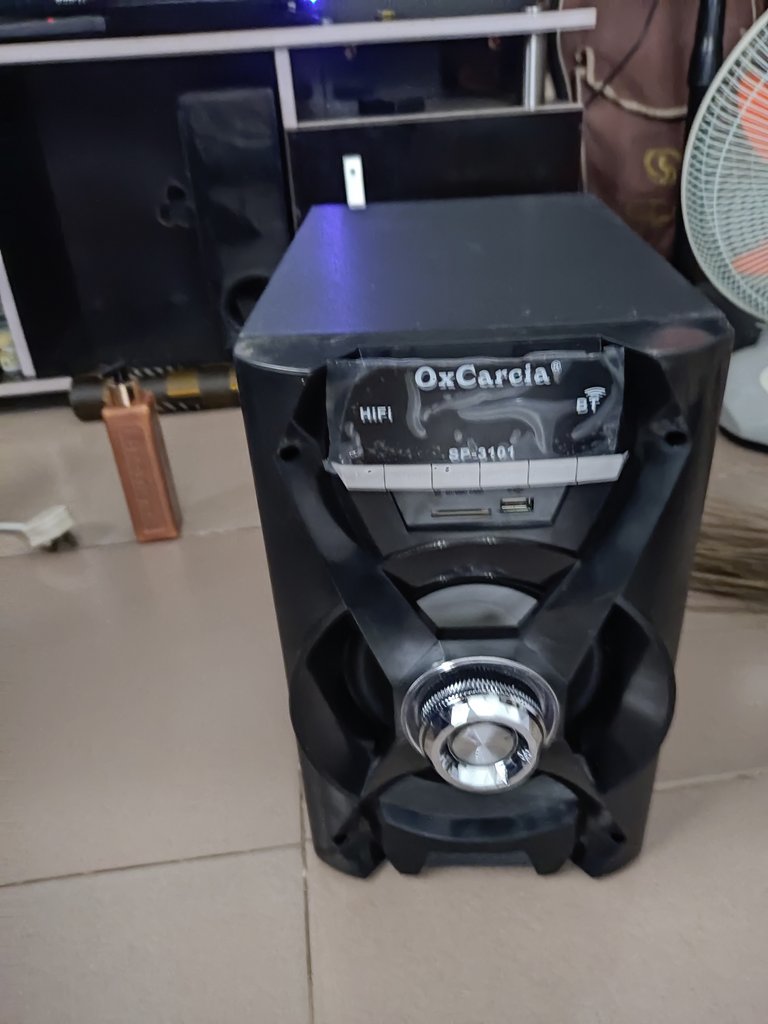 Tiene un altavoz de graves principal y 3 altavoces secundarios que producen sonido y mejora la escucha clara y también tiene una radio fm. Tiene un control remoto que puede usar para controlar los graves y los altavoces secundarios también y también tiene algunos funciones de puerto y un cable de alimentación.
---
El mando a distancia.
---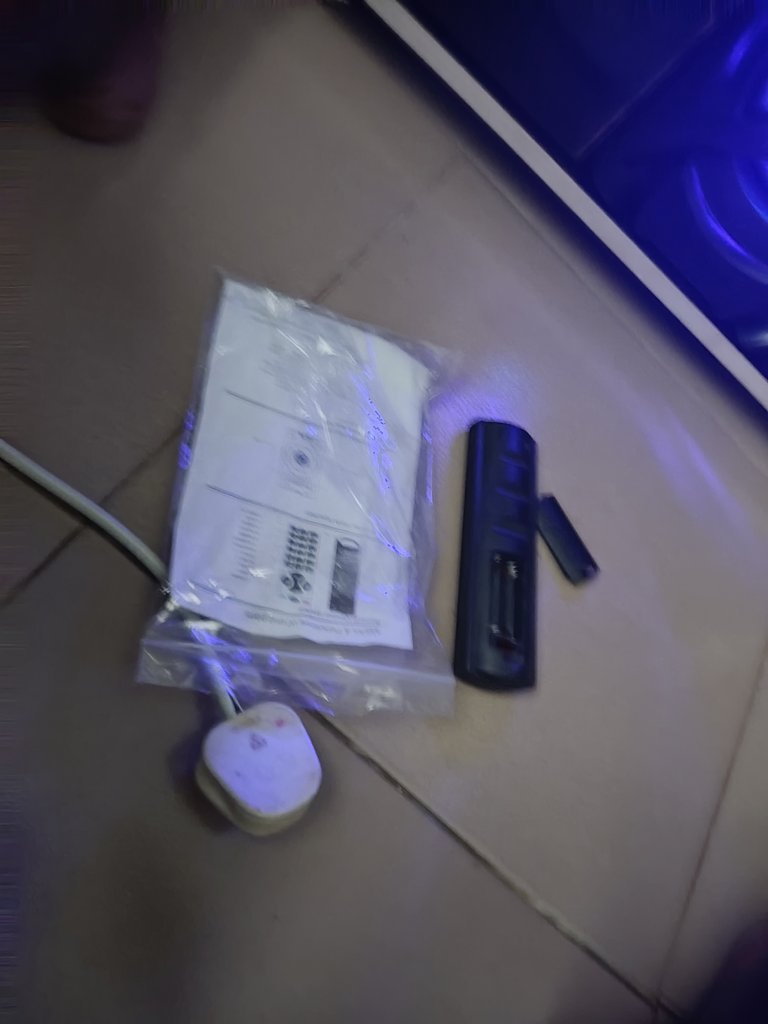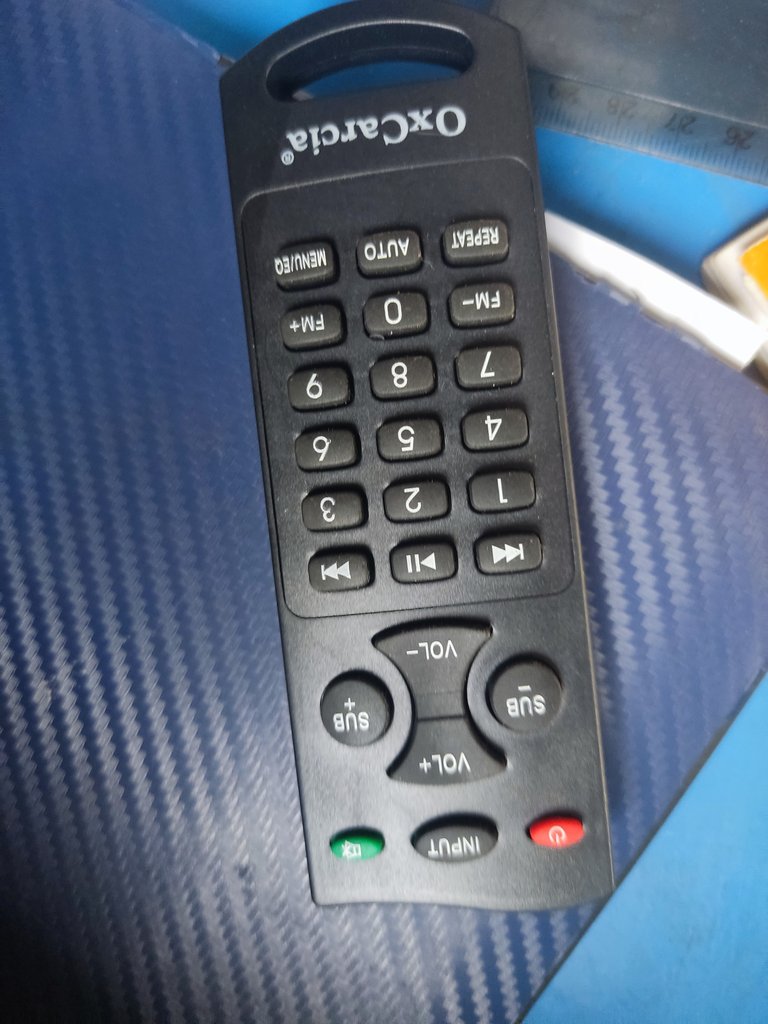 El control remoto tiene un botón de espera, botón de entrada, silencio, controles de volumen del altavoz secundario, control de volumen normal para todos los altavoces, el botón anterior y siguiente, el botón OK y pausa y también los números que tiene del 0 al 9, canal FM botón de control, botón de repetición, automático y el botón de ecualizador de menú. Todo esto contribuye a las funciones del control remoto, lo que lo hace más eficiente de usar...
---
La vista frontal del altavoz de bajos.
---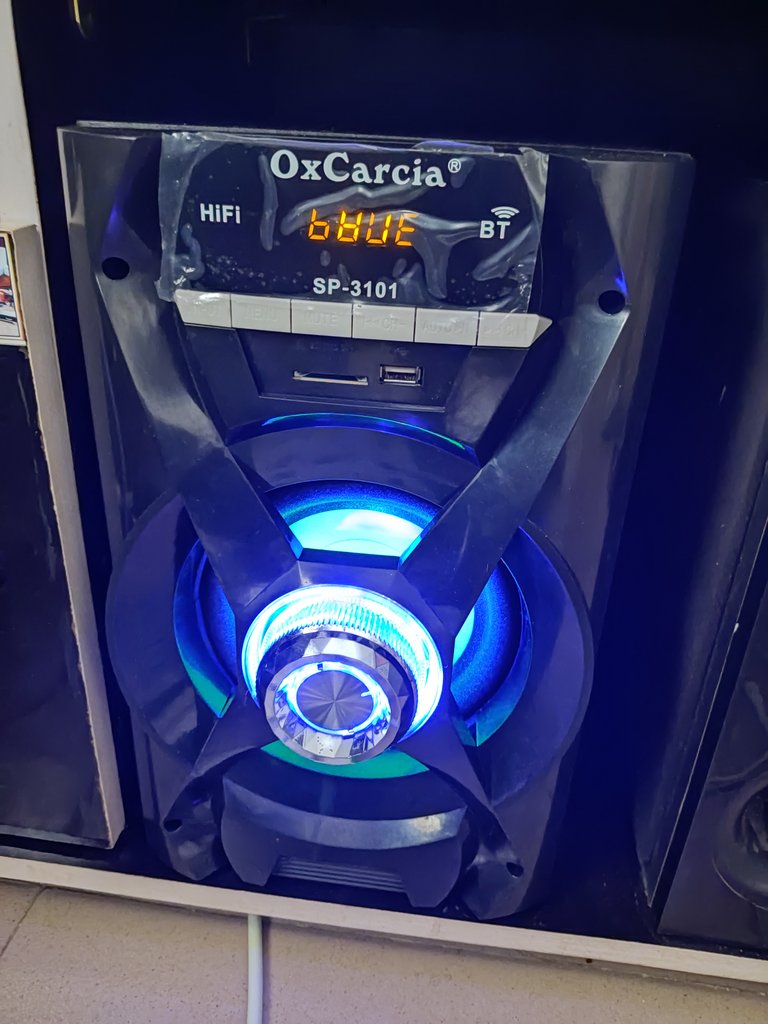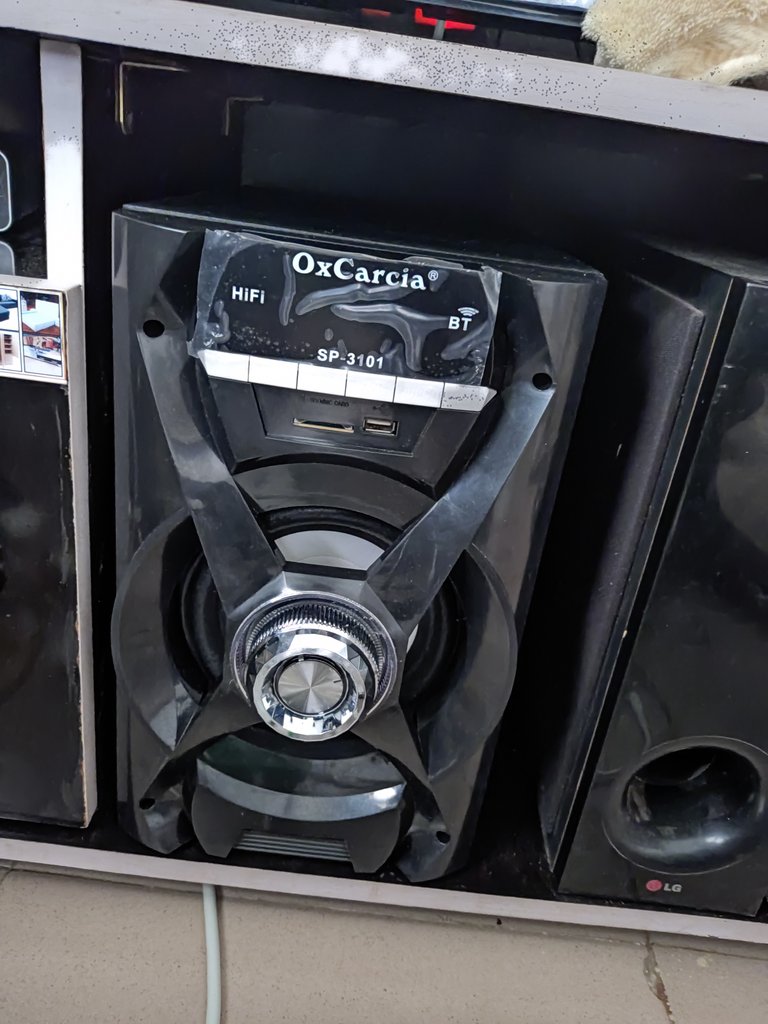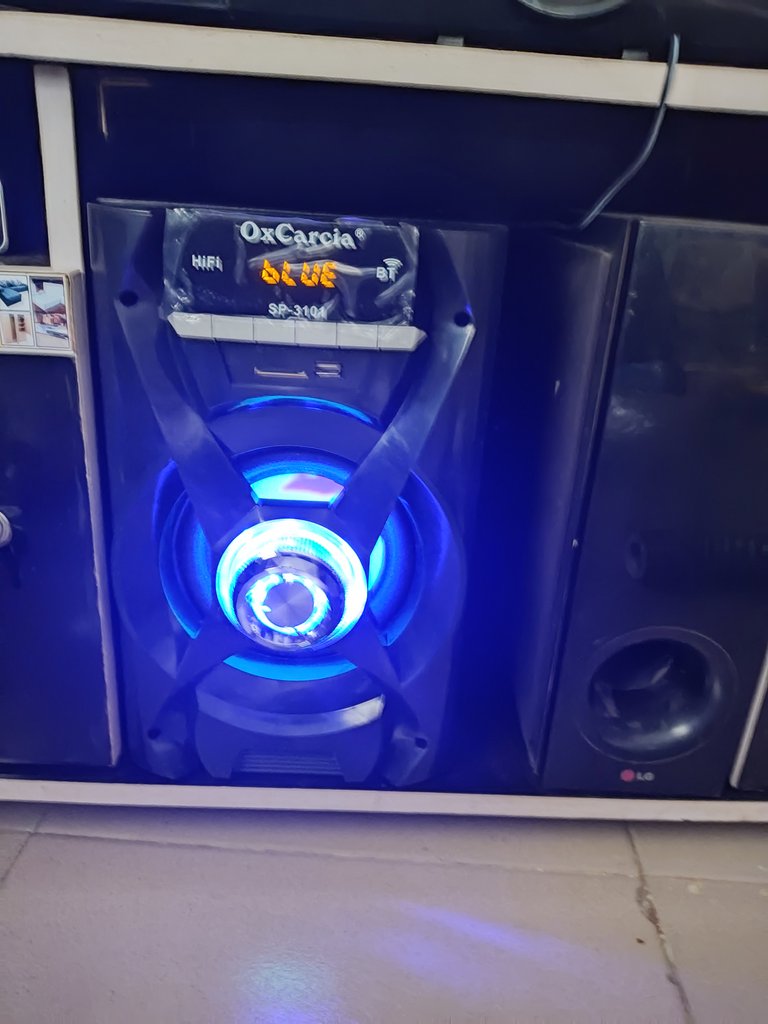 El altavoz de graves tiene un puerto para la tarjeta SD y la tarjeta MMC que es el lector de tarjetas para reproducir música y también tiene un puerto USB para acceder a los archivos también... y también tiene una pantalla que ves para poder saber lo que estás están navegando en el altavoz y también tiene algunas teclas de función del altavoz debajo de la pantalla, que son el menú, el ecualizador, la información, el control de volumen y más.
---
Algunas precauciones de seguridad a seguir para que el altavoz tenga una larga vida útil.
---
La unidad debe mantenerse libre de fuentes de agua y debe tener suficiente parlante para la emisión de calor.
El aparato no debe desmontarse ni modificarse cuando no funcione correctamente. Debe ser realizado por un experto para evitar descargas o electrocuciones.
La conexión debe ser adecuada para evitar la salida de electricidad. Una vez hecho esto, la fuente de alimentación no se desperdiciará.
El dispositivo debe colocarse sobre una superficie plana ya sea en el suelo o en una parte superior plana para evitar caídas porque cuando comienza a caer, la calidad se reduce.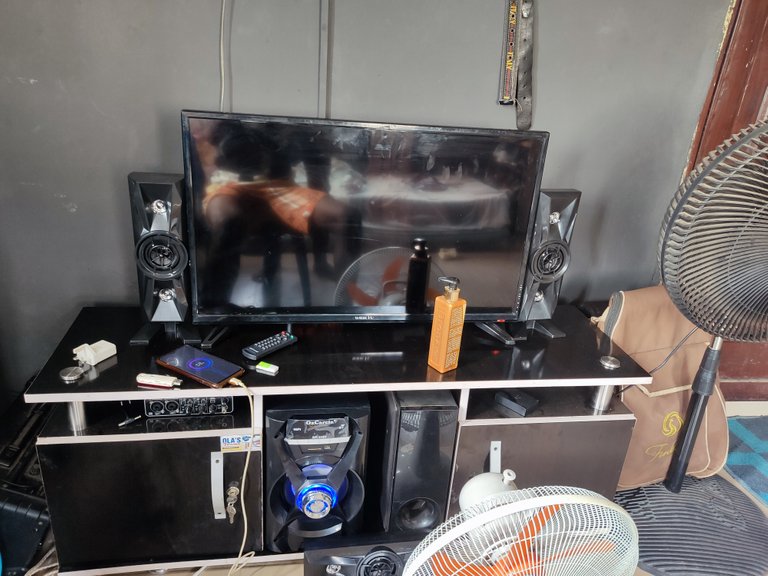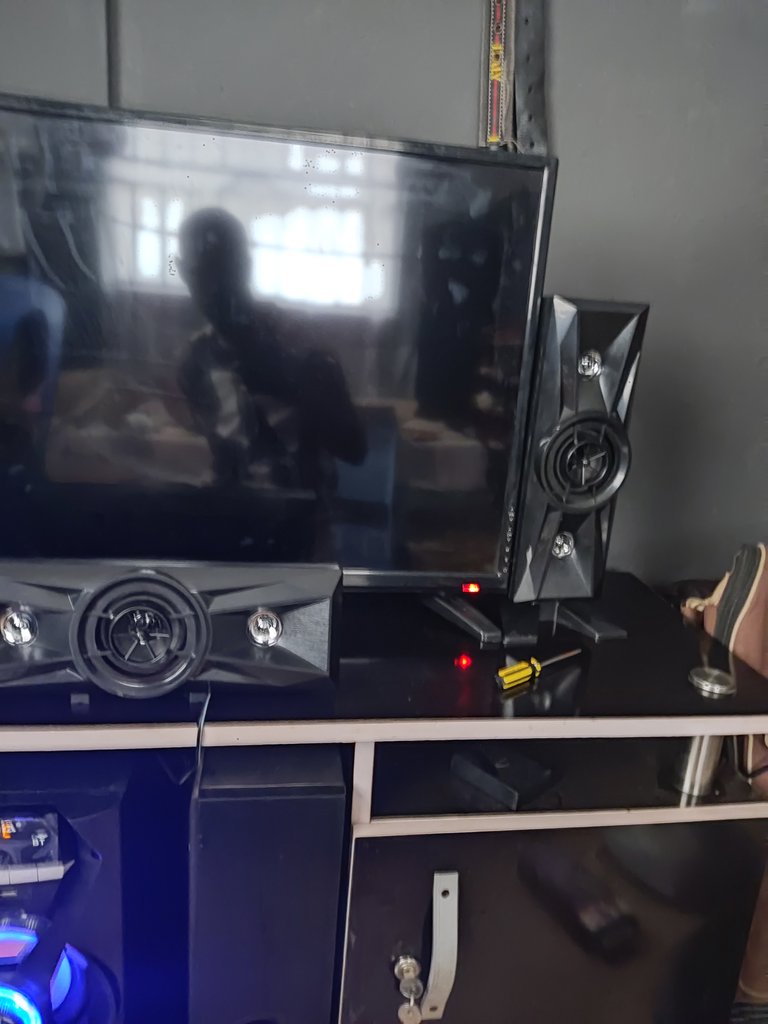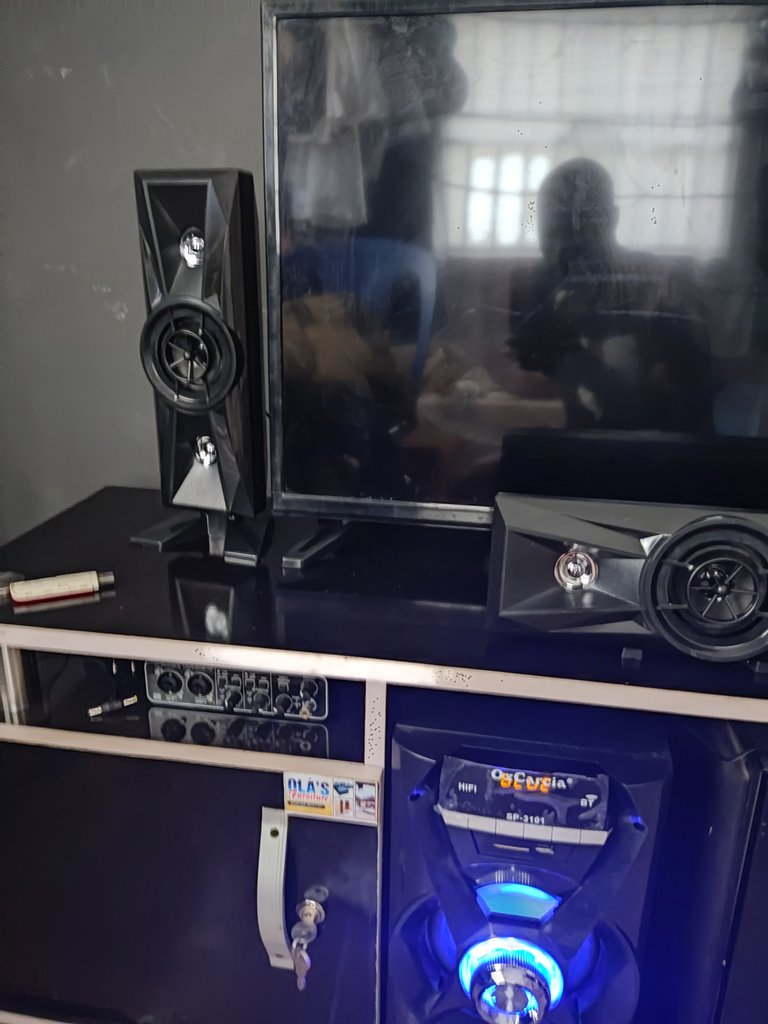 Todas estas son precauciones normales que deben seguirse para un dispositivo multimedia duradero. Y ahora también estoy usando el mío y ahora lo estoy disfrutando mucho porque es todo lo que reclama y sin duda, mi dinero no No voy en vano porque todos los que lo ven en mi vecindad están enamorados de él y yo también lo amo...
---
THANKS FOR READING
---