---
---
ENG
---
---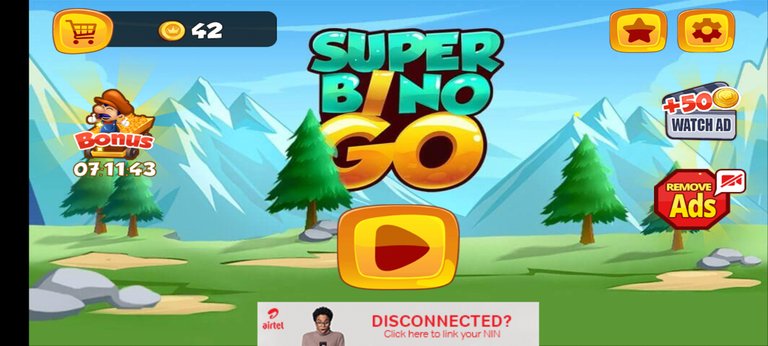 Hello everyone, this is another week which I will be talking about the video game which I love to play so well. The title of this game is the Super Bino Go Nintendo game.. This game was formally called the super Mario Nintendo game because it was played on the Xbox and also on the phone and all other means which can be used to play the game. I started playing this game while I was still young just because I love the game so much and back then I could remember that the game was one of the most interesting games which you would find around then and most importantly it is an animation game which house was younger ones we like.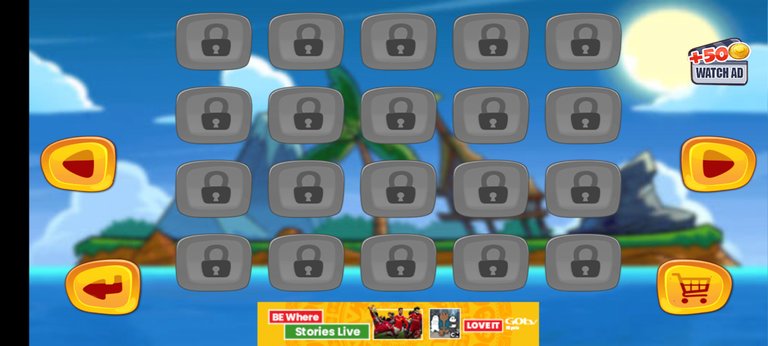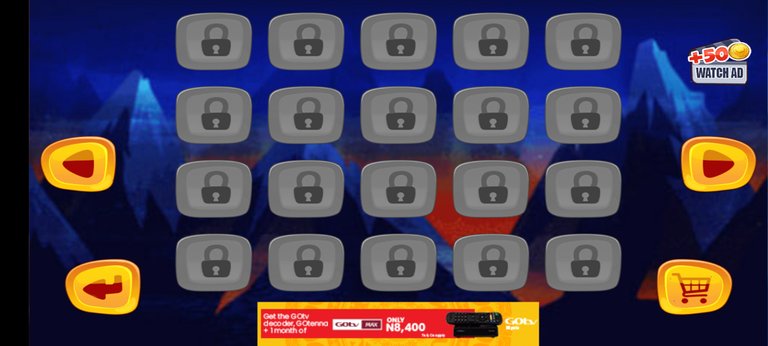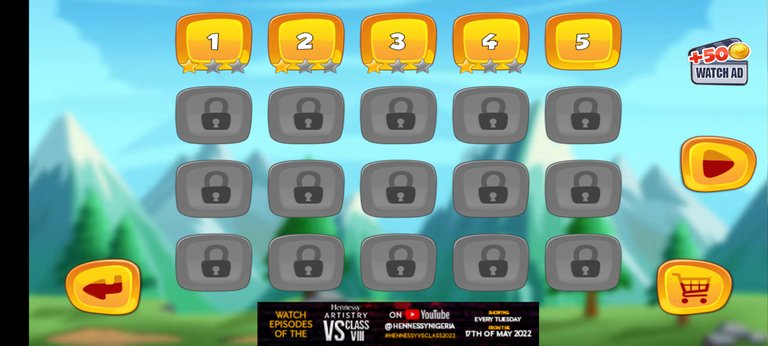 Each stages of the game..
What I meant by this is that, it has little creature in it which entice every young ones more like saying that a little boy that loves to watch cartoon you will understand how children loves to watch cartoon very well. And back then when I started playing this game I could remember that it took most of my time because I was finding it difficult and hard to understand the concept of the game.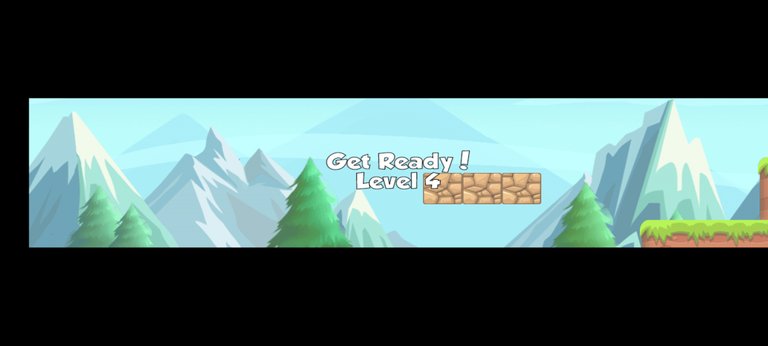 The start of level 4.
After I must have understood the game, I began to play it and play most of the time till when I had to leave it and let it go because I was not having much time to play it again.. And later on after I must have left the game for some time then I came across it on play store again and I checked it out to see how it has been and saw that that it has gotten a new form which is the super Bino Go Nintendo game..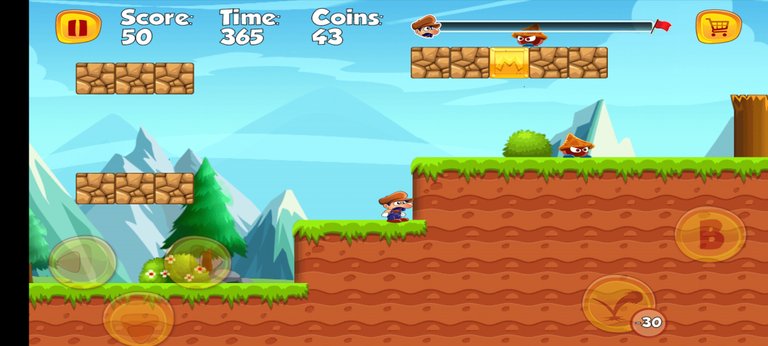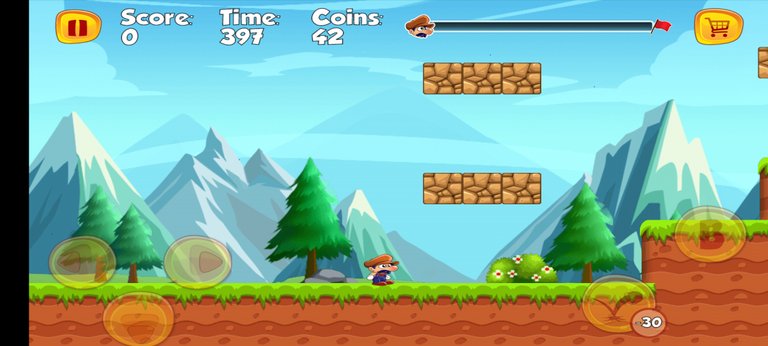 The game interface.
When I saw it on the android playstore, I had to go download and play it again because it is a game which I love playing right from time. This game has series of stages which I just started and I have started the level 1 and 2 and 3 and now I am in the 4th level. The game has series of strategy which makes it for an interesting to play. For each levels which you are playing you will actually face some small creatures which will actually give you a tough time and make the game get tiring because, if you don't overcome the obstacles in each stages, you can never go forward to the other levels.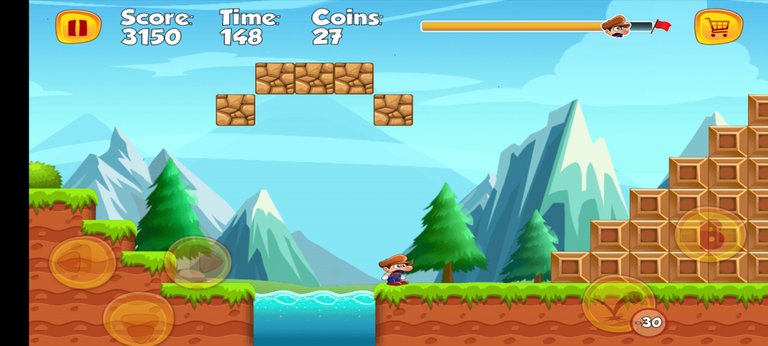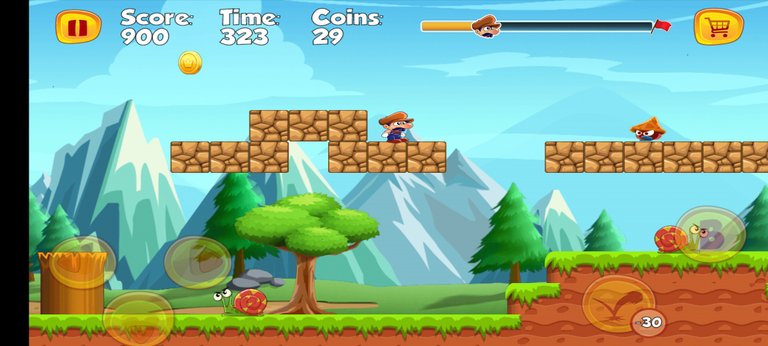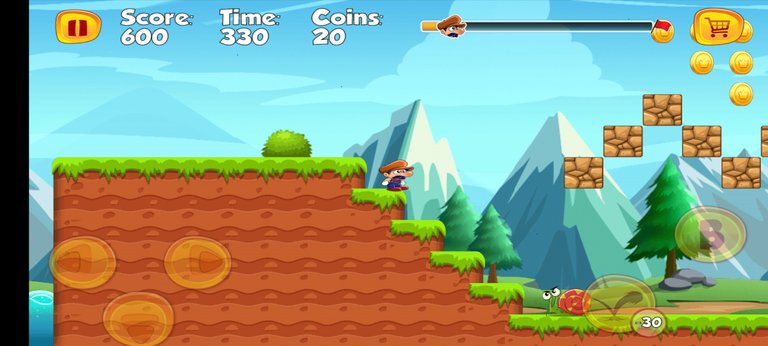 My progress playing the game..
Here are the little view of what the fourth stage has been and you can actually see I was moving and controlling the super bino go itself not to get stucked up and I am to ensure it safety till the last part of the stage to avoid the restart of it because when every you start and adventure and on the way the obstacles in the game hits yous or probably they touch your body, you will have to start from the starting point of that level and for this not to occur, one has to be very careful in every stages you play.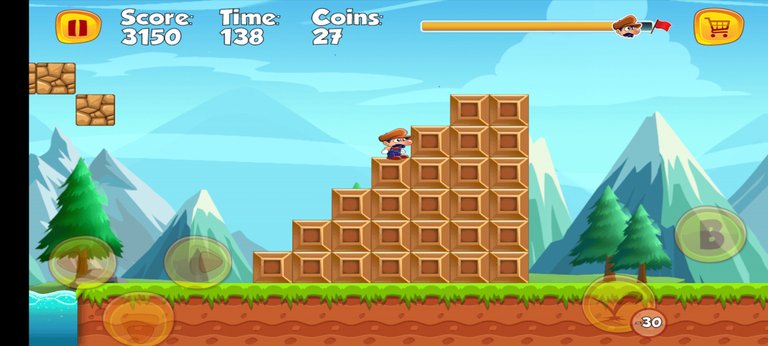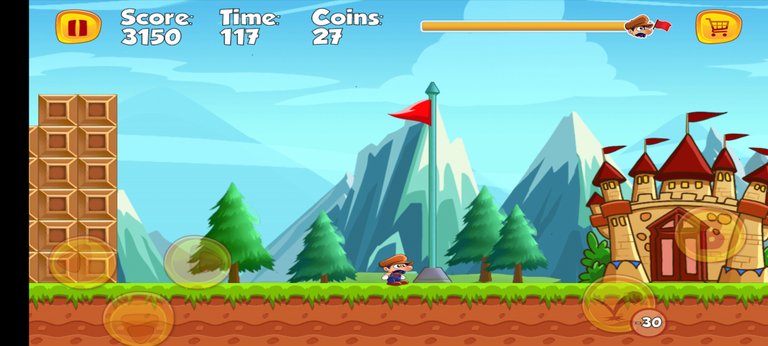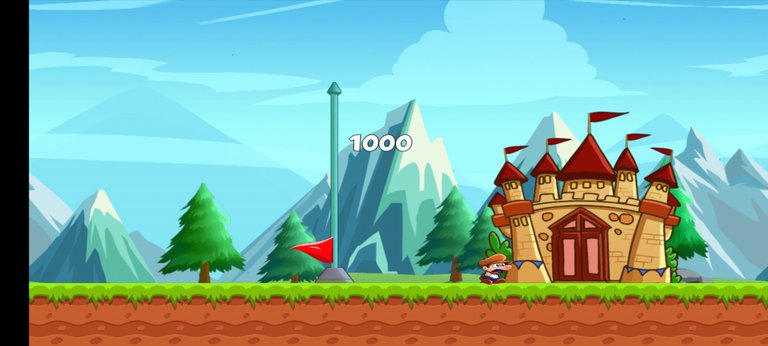 Finally I got to the end of the adventure.
I love this game because it is an adventure game and you will see that in the end, I was able to accomplish the Mission and was able to complete the 4th stage which I started.. Tho, I got some though time tho but I was so careful and in the end I was able to finish the level four...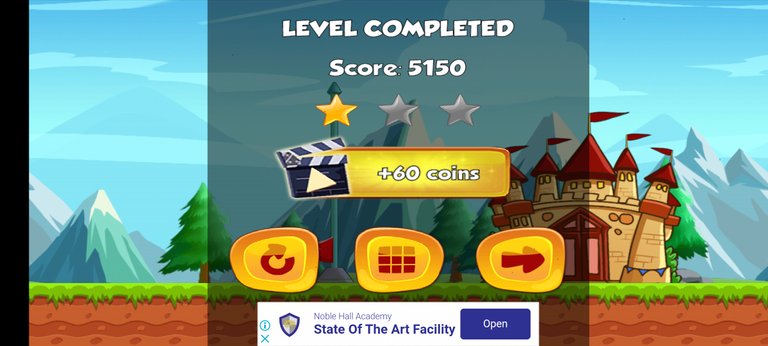 Level 4 completed.
This is how I was able to finish the level four and now I have completed the level 4 and done completely..
---
---
ESP
---
---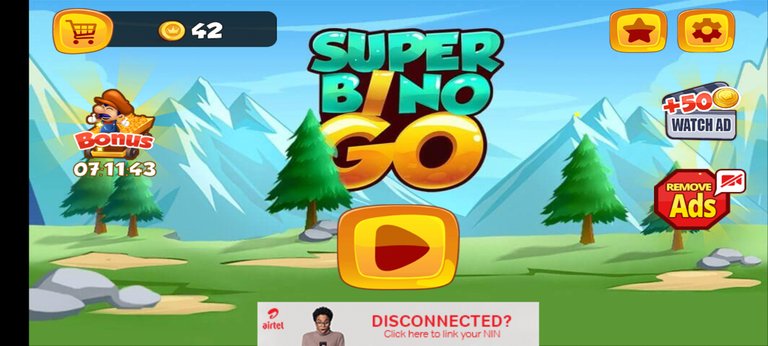 Hola a todos, esta es otra semana en la que estaré hablando sobre el videojuego que me encanta jugar tan bien. El título de este juego es el juego Super Bino Go Nintendo. Este juego se llamó formalmente el juego Super Mario Nintendo porque se jugaba en la Xbox y también en el teléfono y todos los demás medios que se pueden usar para jugar el juego. Empecé a jugar a este juego cuando aún era joven porque me encantaba y en aquel entonces podía recordar que era uno de los juegos más interesantes que podías encontrar por entonces y, lo que es más importante, es un juego de animación que alberga Eran los más jóvenes que nos gustan.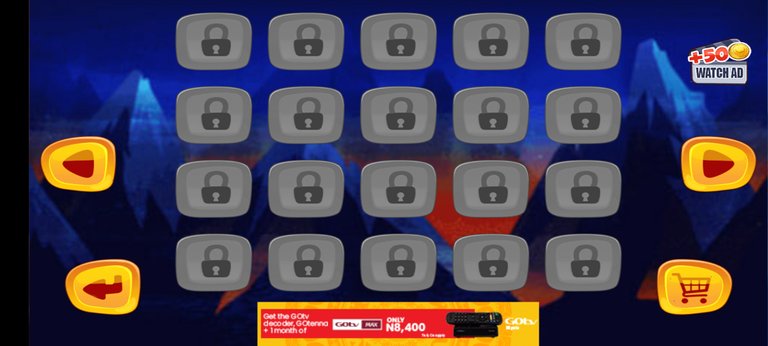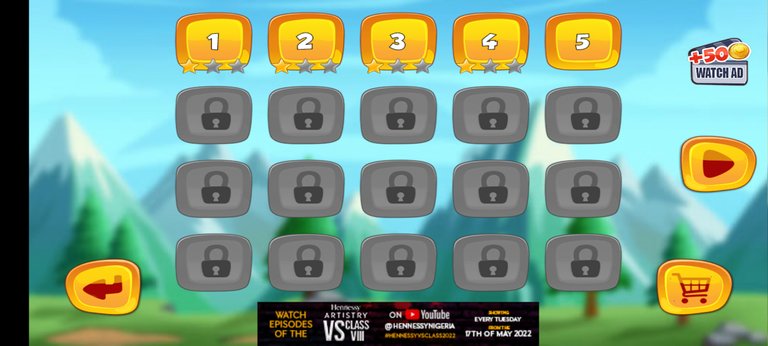 Cada etapa del juego..
Lo que quise decir con esto es que tiene una pequeña criatura que atrae a todos los jóvenes más como decir que un niño pequeño al que le encanta ver dibujos animados entenderá cómo a los niños les encanta ver dibujos animados muy bien. Y en aquel entonces, cuando comencé a jugar este juego, podía recordar que me tomó la mayor parte de mi tiempo porque me resultaba difícil entender el concepto del juego.
![captura de pantalla_2022_05_22_16_31_07_389_com.superbinogo.jungleboyadventure.jpg](https://images.ecency.com/DQmVQPoTTzMXsgMyDqTrEVgUr9GQjB5nGvtMGXWXpXTJxN1/captura de pantalla_2022_05_22_16_31_07_389_adventure.jpg)
El comienzo del nivel 4.
Después de haber entendido el juego, comencé a jugarlo y a jugar la mayor parte del tiempo hasta que tuve que dejarlo porque no tenía mucho tiempo para volver a jugarlo. Dejé el juego por un tiempo, luego lo encontré en Play Store nuevamente y lo revisé para ver cómo había sido y vi que había adquirido una nueva forma, que es el juego Super Bino Go Nintendo.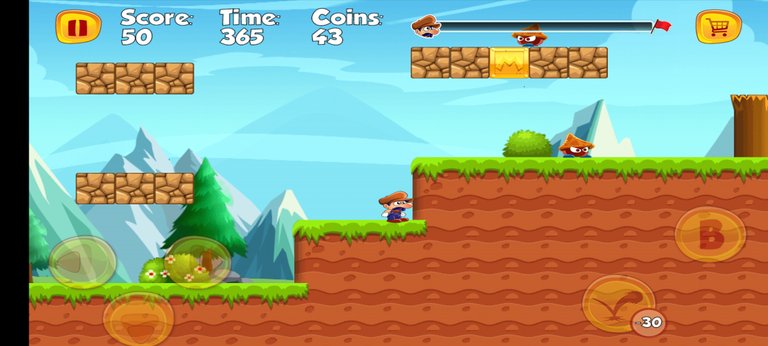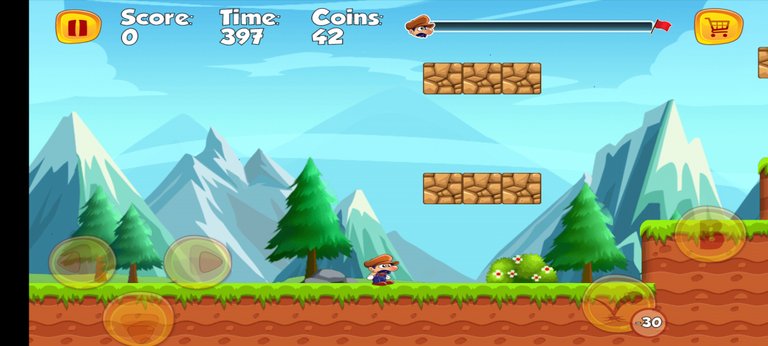 La interfaz del juego.
Cuando lo vi en la tienda de juegos de Android, tuve que descargarlo y volver a jugarlo porque es un juego que me encanta jugar desde hace tiempo. Este juego tiene una serie de etapas que acabo de comenzar y comencé el nivel 1, 2 y 3 y ahora estoy en el 4to nivel. El juego tiene una serie de estrategias que lo hacen interesante para jugar. Para cada nivel en el que estés jugando, te enfrentarás a algunas criaturas pequeñas que realmente te harán pasar un mal rato y harán que el juego se vuelva agotador porque, si no superas los obstáculos en cada etapa, nunca podrás pasar a la otra. niveles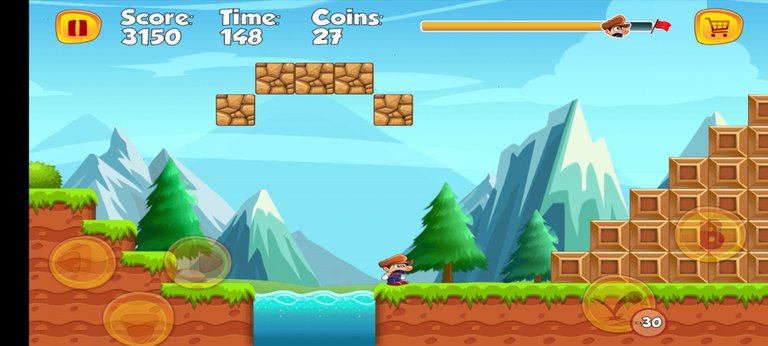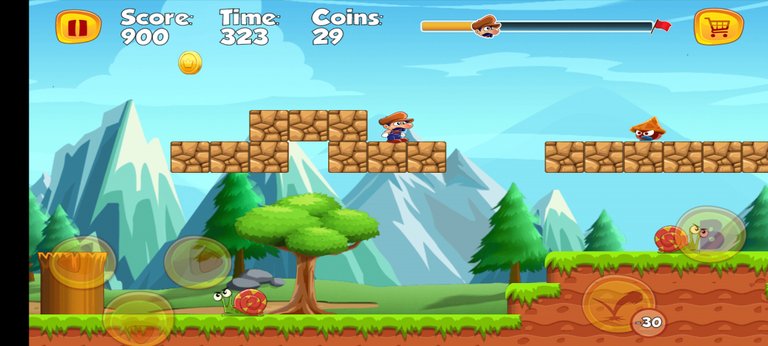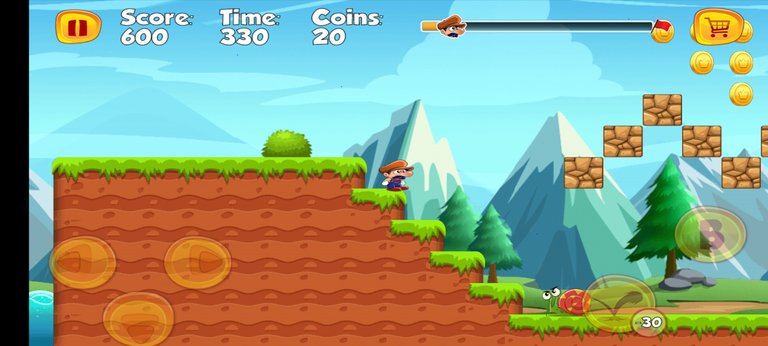 Mi progreso jugando el juego..
Aquí está una pequeña vista de lo que ha sido la cuarta etapa y en realidad pueden ver que me estaba moviendo y controlando el super bino para que no se atascara y debo garantizar su seguridad hasta la última parte de la etapa para evitar el reinicio. de eso porque cada vez que comienzas una aventura y en el camino los obstáculos en el juego te golpean o probablemente tocan tu cuerpo, tendrás que comenzar desde el punto de partida de ese nivel y para que esto no ocurra, uno tiene que ser mucho cuidado en cada etapa que juegas.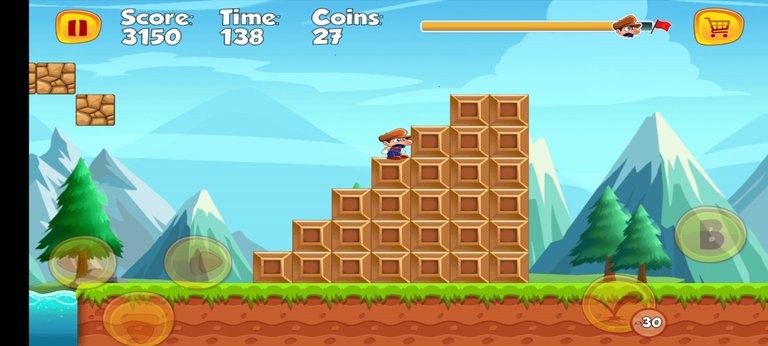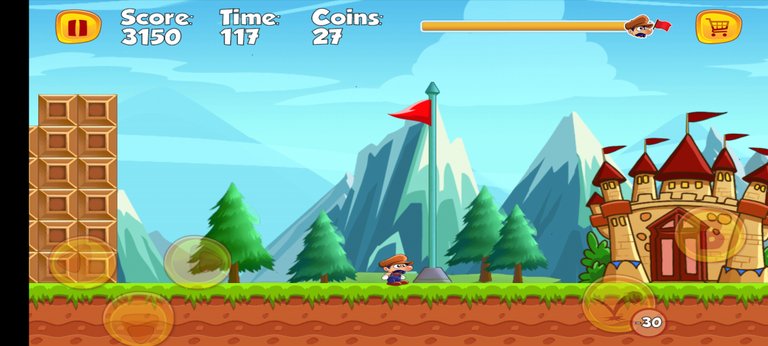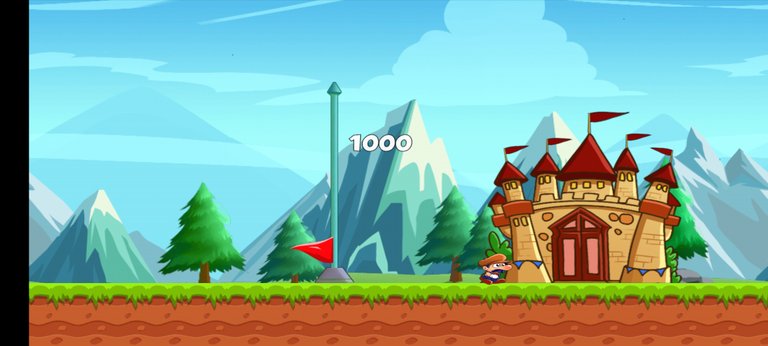 Finalmente llegué al final de la aventura.
Me encanta este juego porque es un juego de aventuras y verás que al final, pude cumplir la misión y pude completar la cuarta etapa que comencé. Aunque, tuve algo de tiempo aunque estaba mucho cuidado y al final pude terminar el nivel cuatro...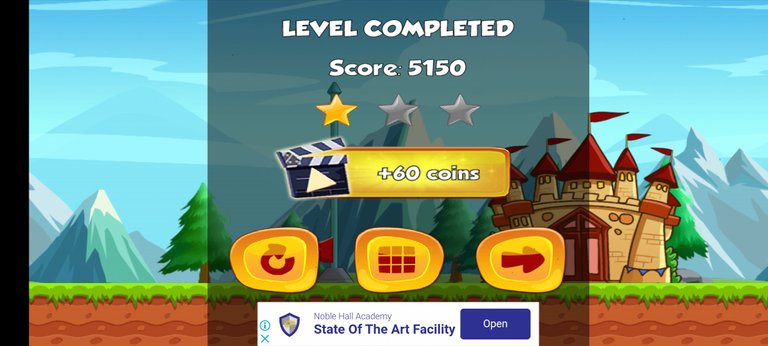 Nivel 4 completado.
Así fue como pude terminar el nivel cuatro y ahora he completado el nivel 4 y lo he hecho por completo.