ENG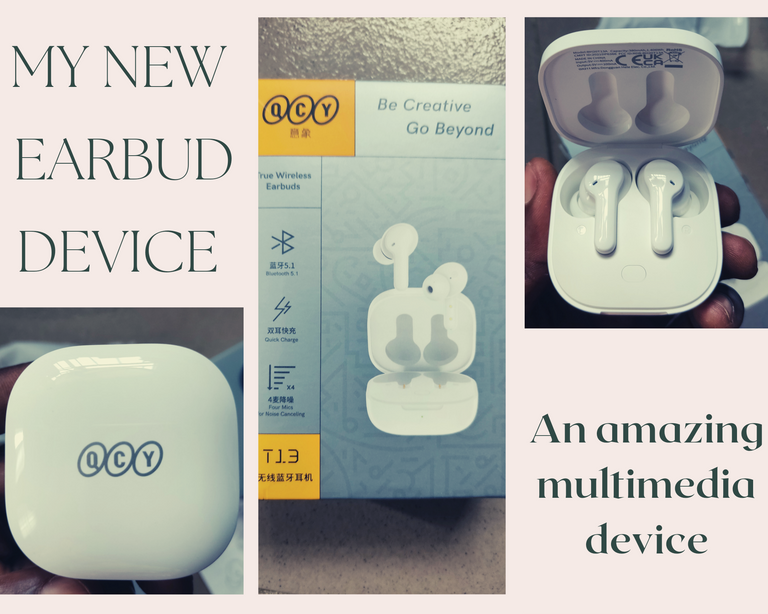 Hello everyone,today is another day which I will be making a review about a new device which I just got.. This device is called Earbud, it is a device that has Bluetooth connectivity and is able to work in place of an earphone.. The Qcy - T13 wireless earbuds is a recent launch Earbud with a lots of features which I like so much and has an awesome battery life and an enhance technological advancement..
About The Qcy - T13 Earbud.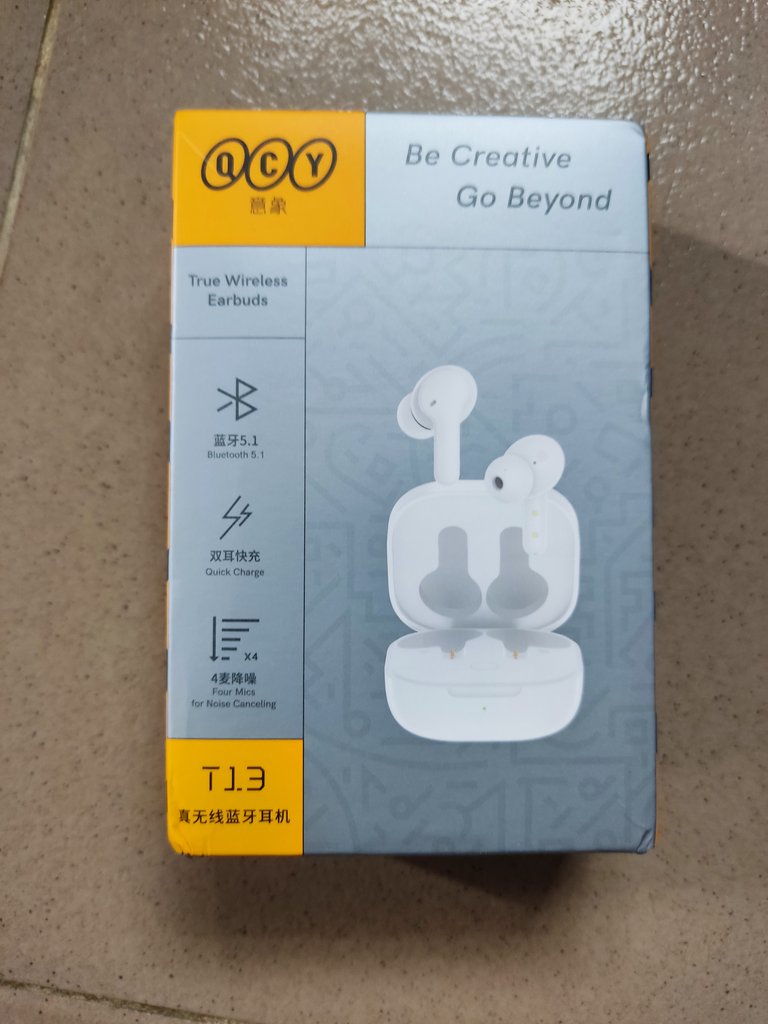 This product is manufactured by the dongguan hele electronics which they are located in the in the Guangdong province of China...This device has been tested and sure reliable to be used by everyone.. The device does not cause harm or and havoc to human when in use.. The device has a 5.1 advanced Bluetooth technology, a quick charge response, a four mics attached to it which is for noise cancellation.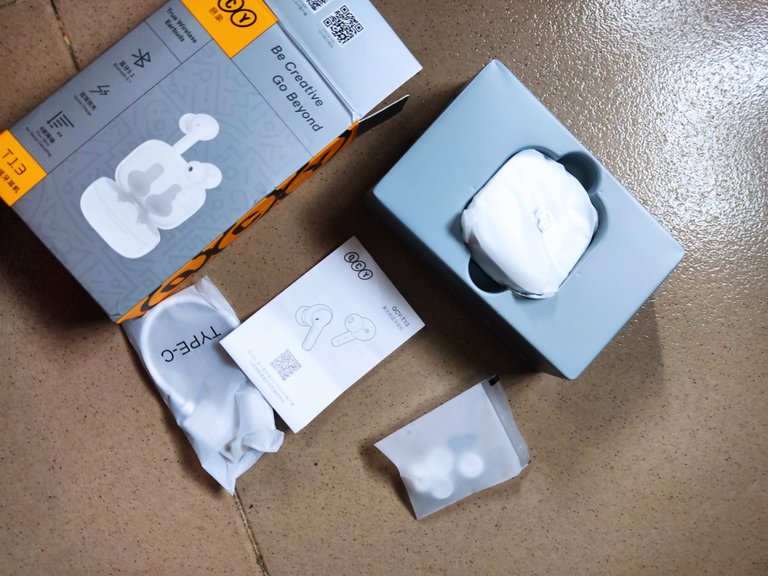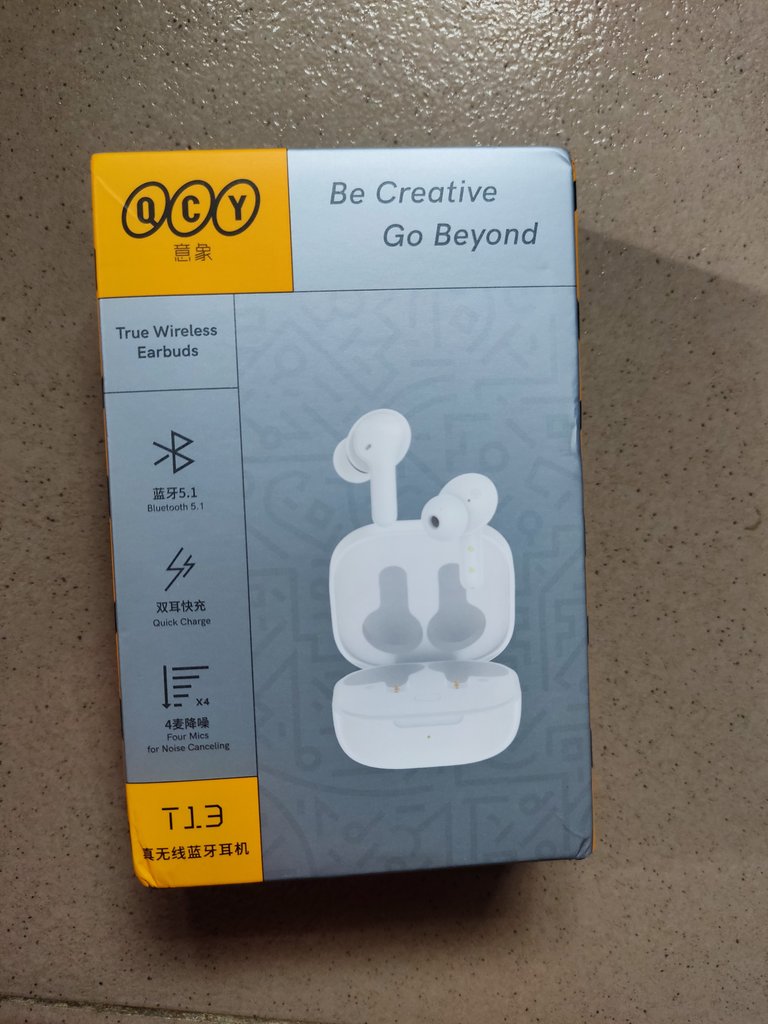 The Earbud was sold for 20USD. It has a 10m range of connectivity, and can work for approximately 8hours nonstop and has a standby abilities of about 80 hours and charges for about 2hrs and by then you can be able to use at any point in time.. This device has some amazing which you will love. Like the gaming mood for those that have high affinity for gaming also, low latency mode, auto connect abilities and a fast connectivity at that, voice assistant and the device is able answer calls fluently and ignore calls..
How To Setup The Earbud?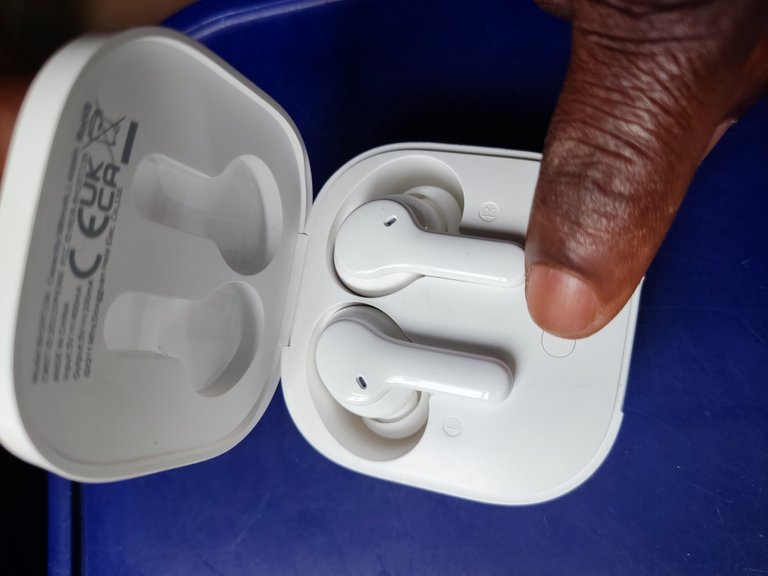 Before connecting, you open the lid cover of the Earbud to make sure it has powered on. Then switch on your phone and switch on your Bluetooth device to search for the Qcy -T13 and when you must have seen it, tap on it to connect to your phone.. Then power on the earbuds and wait for it to connect automatically to the last connectivity record.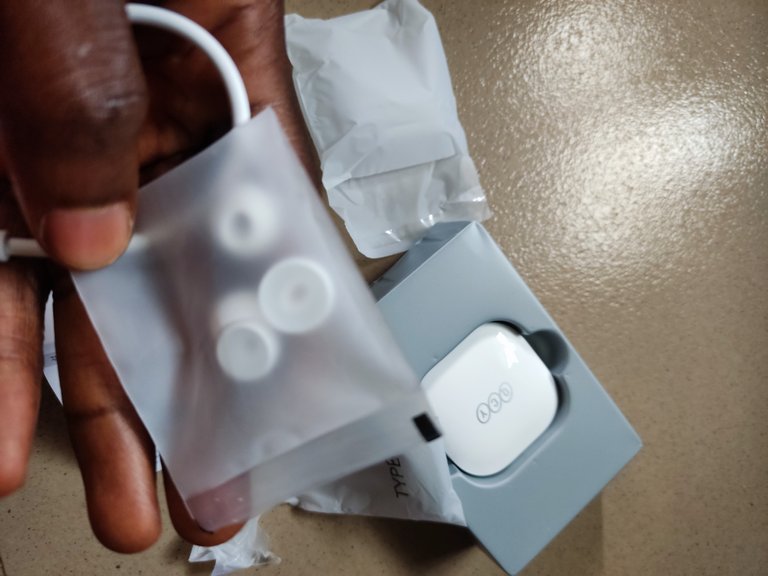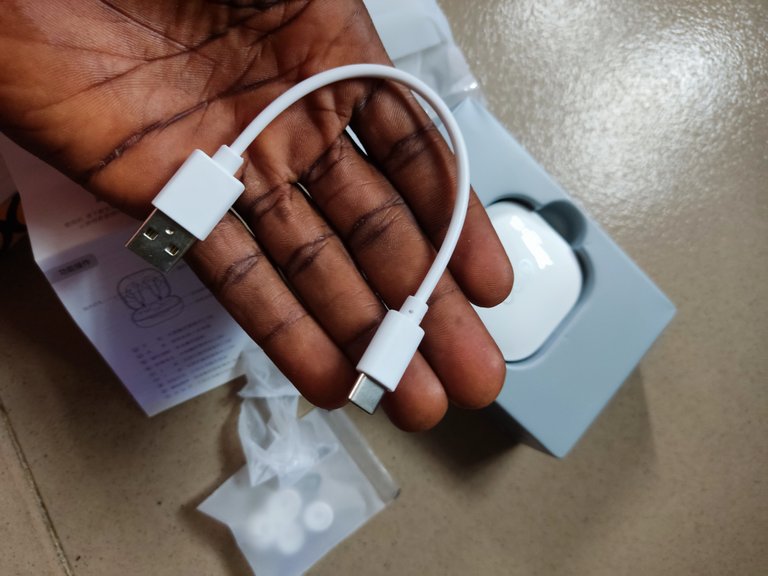 After each earbuds must have been connected to the phone, push the Earbuds into case, then open back the case and keep pressing the button on the case for about 3seconds till the led light blink green 3times and then pick the earbuds back again and then connect it back to your phone because it would be disconnected by then..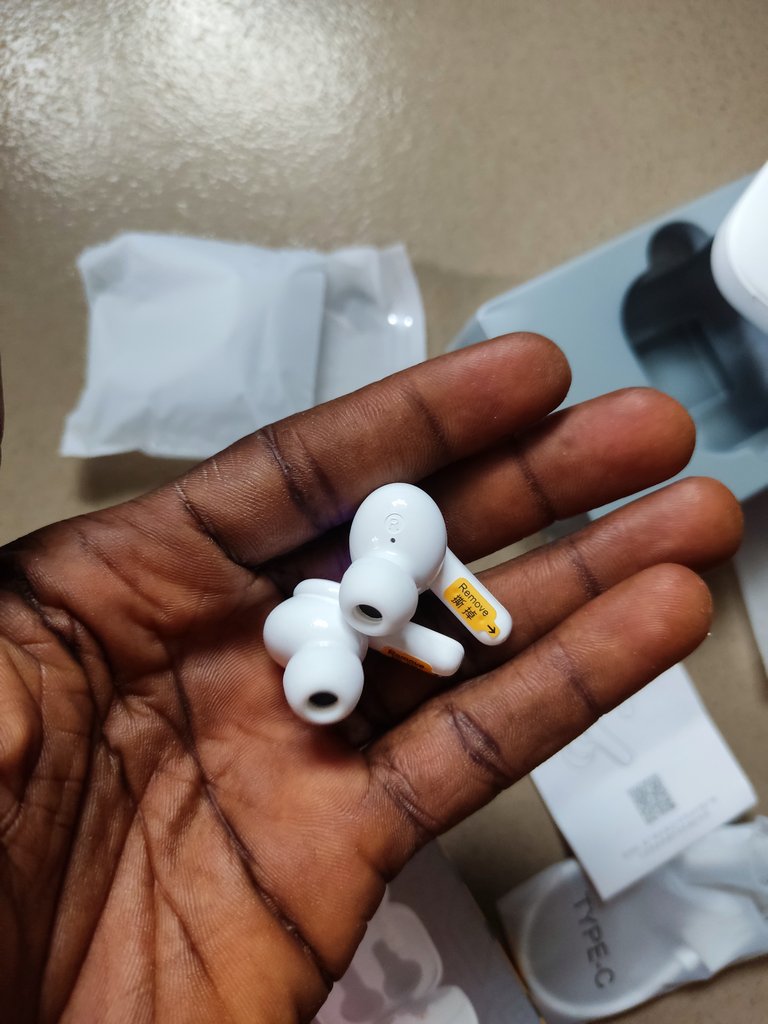 The earbud comes with a some items in it which are the earbuds both the right and the left, it has a type c cable which will be used for charging the earbud case and also eartips which comes with the small, medium, and the large size, and finally the charging case it self.
Some Basic Instructions For Easy Operation Of The Earbud..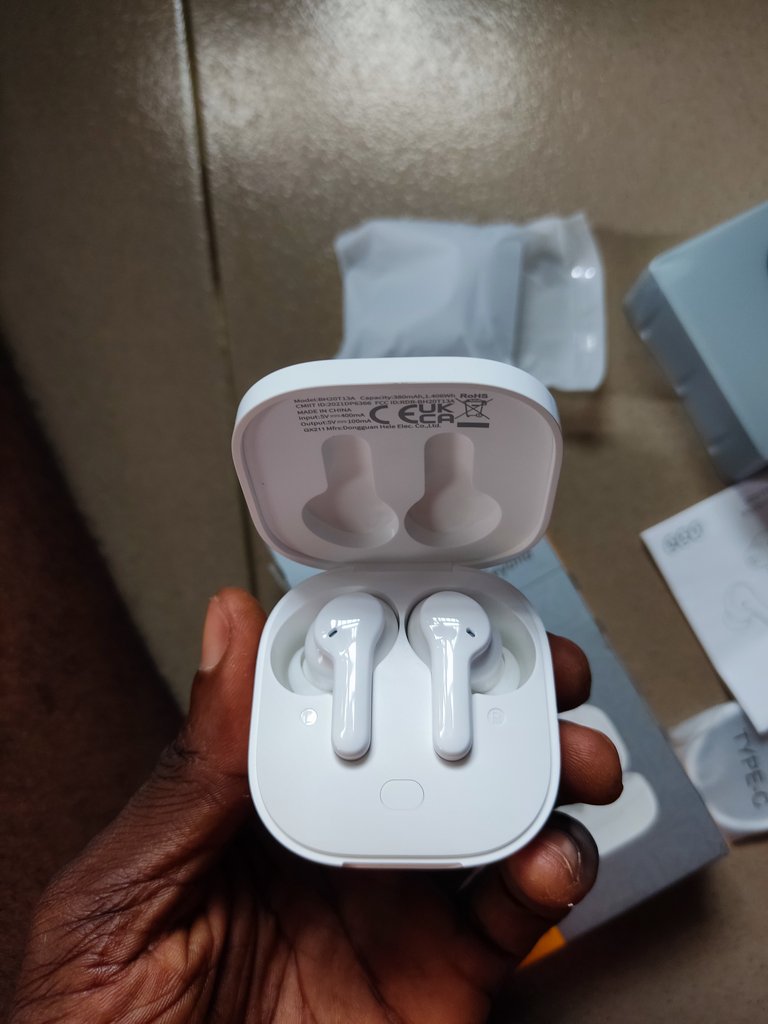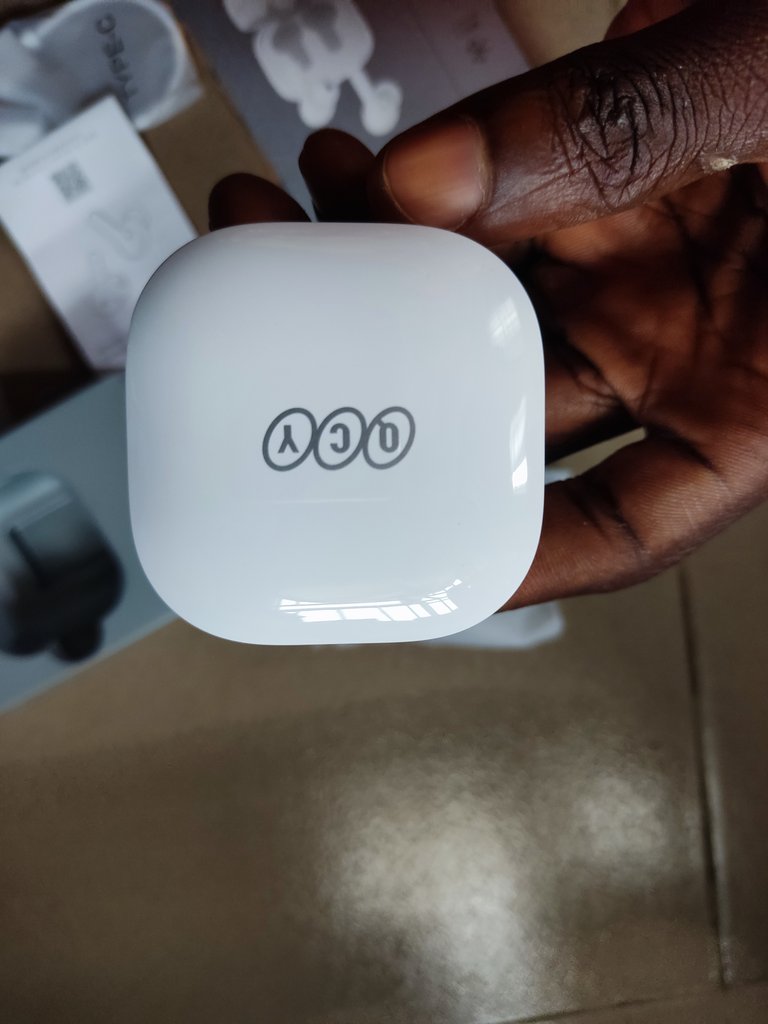 To power on the earbud, you keep touching the earbud panel for about 1 to 1.5 seconds.
Power off, You will have to place the earbuds back in it case for it to switch off and charge back.
To answer/ end calls, You will have to do a double tap on the panel of the Earbud
To ignore call, You have to touch the earbud panel for about 1.5 seconds for it to decline any call.
To skip a track backward, you need to touch the left side of the earbud panel for about 1.5 sec's
To forward a track, you need to touch the right side of the panel to send a music forward.
For voice assistant, you need to touch the earbud panel three times at a time for the menu of the voice assistance to show up.
To play and pause any thing, you need to double touch the earbud panel.
And to switch between each modes of the earbuds which has the game mode and the normal mode, you need to touch the earbud panel three time..
Here is a short review which I want to share with everyone and I hope I enjoy the device because I am already enjoying it also.. Thanks for stopping by enjoy the rest of your day friends...
ESP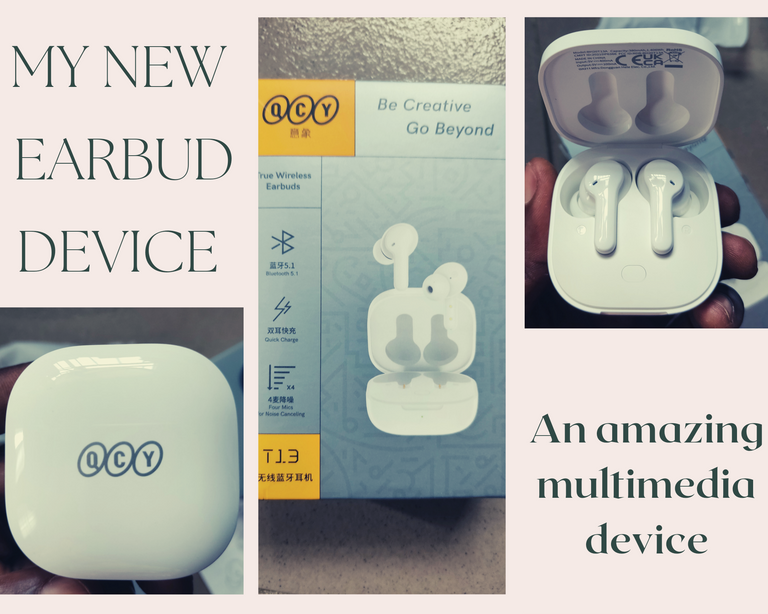 Hola a todos, hoy es otro día en el que haré una reseña sobre un nuevo dispositivo que acabo de recibir. Este dispositivo se llama Earbud, es un dispositivo que tiene conectividad Bluetooth y puede funcionar en lugar de un auricular. Los auriculares inalámbricos Qcy - T13 son un auricular de lanzamiento reciente con muchas características que me gustan mucho y tienen una duración de batería increíble y un avance tecnológico mejorado.
Acerca del auricular Qcy - T13.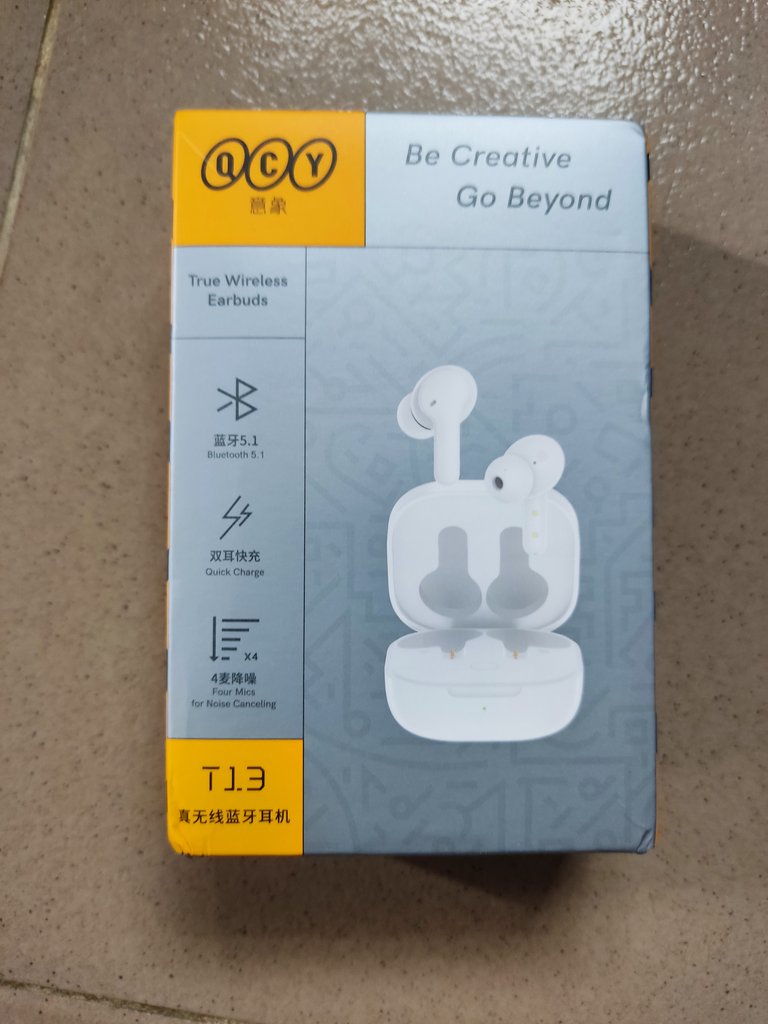 Este producto es fabricado por dongguan hele electronics, que se encuentra en la provincia de Guangdong de China... Este dispositivo ha sido probado y seguro que es confiable para ser utilizado por todos. El dispositivo no causa daños ni estragos a los humanos. cuando está en uso. El dispositivo tiene una tecnología Bluetooth avanzada 5.1, una respuesta de carga rápida, cuatro micrófonos conectados a él que es para la cancelación de ruido.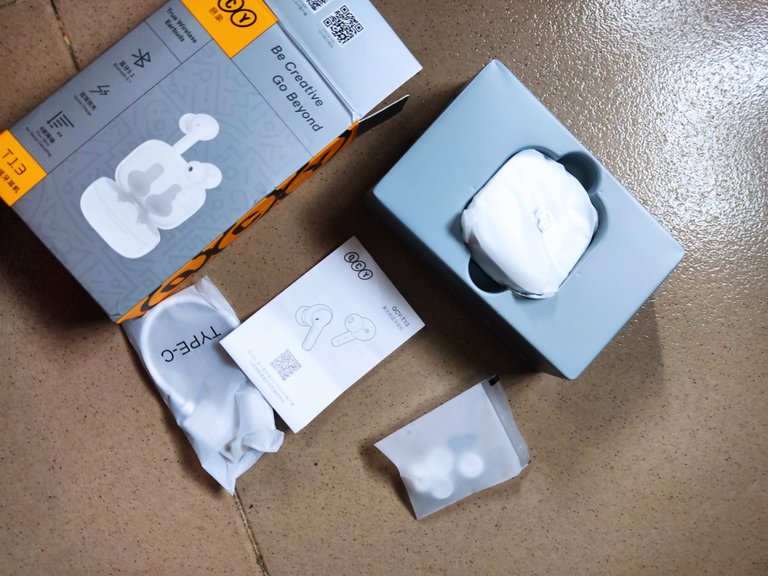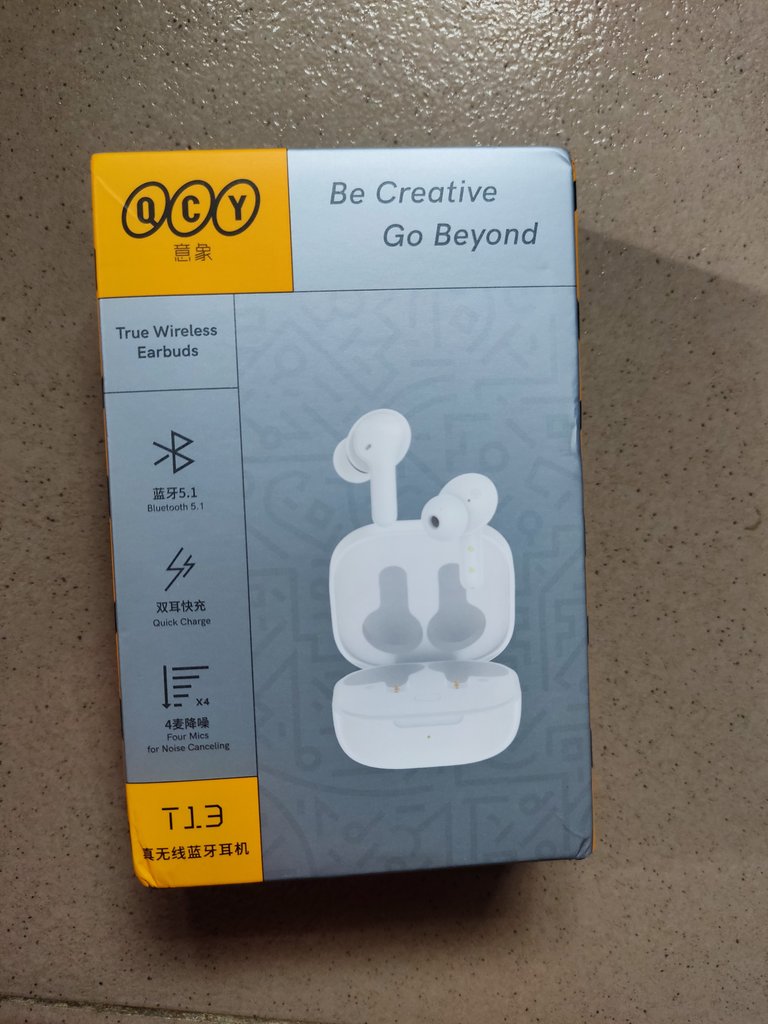 El auricular se vendió por 20 USD. Tiene un rango de conectividad de 10 m, puede funcionar durante aproximadamente 8 horas sin parar y tiene una capacidad de espera de aproximadamente 80 horas y se carga durante aproximadamente 2 horas y, para entonces, puede usarlo en cualquier momento. que te encantará. Al igual que el ambiente de juego para aquellos que también tienen una gran afinidad por los juegos, el modo de baja latencia, las capacidades de conexión automática y una conectividad rápida, el asistente de voz y el dispositivo pueden responder llamadas con fluidez e ignorar llamadas.
¿Cómo configurar el auricular?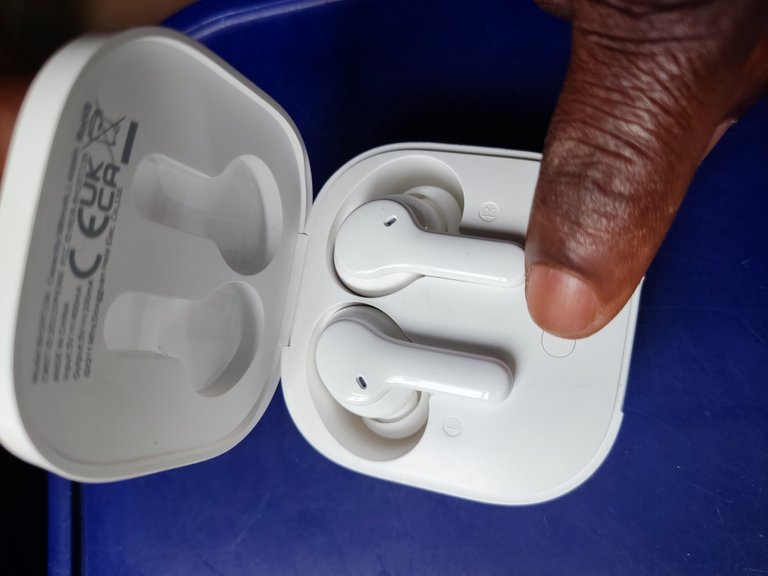 Antes de conectar, abra la tapa del auricular para asegurarse de que se haya encendido. Luego encienda su teléfono y encienda su dispositivo Bluetooth para buscar el Qcy -T13 y cuando lo haya visto, tóquelo para conectarse a su teléfono. Luego encienda los auriculares y espere a que se conecte automáticamente al último registro de conectividad.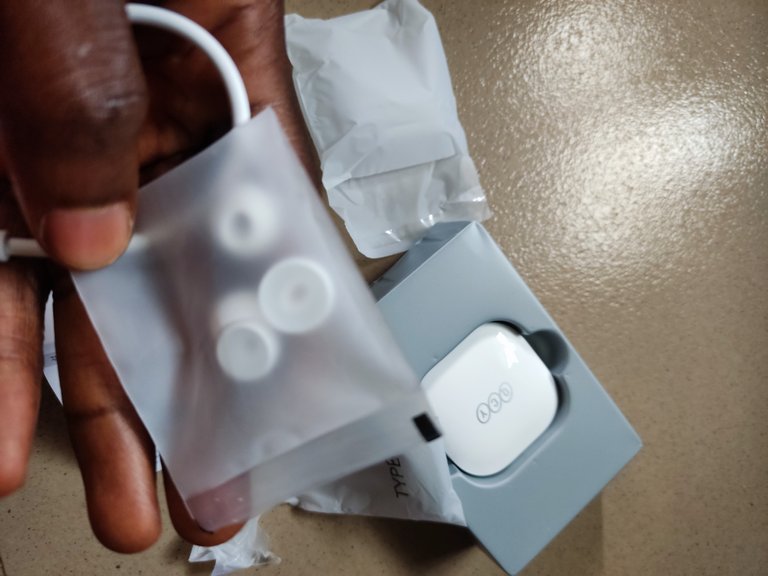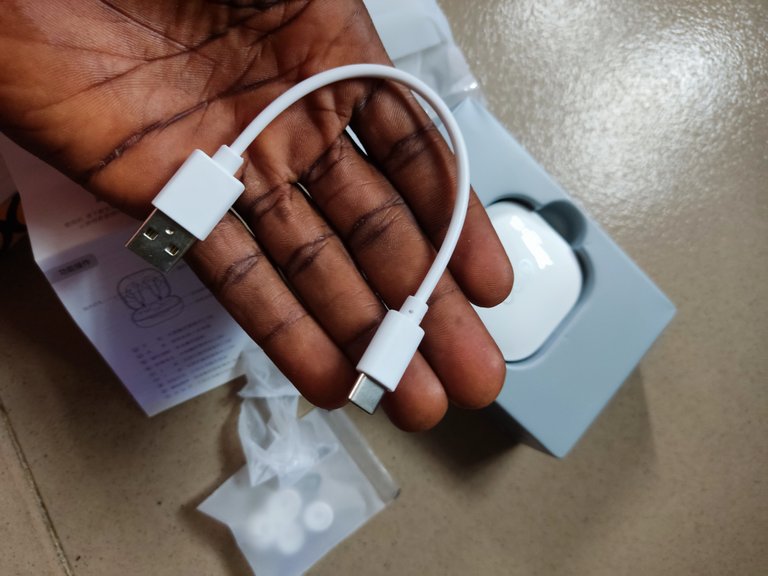 Después de que cada auricular se haya conectado al teléfono, empuje los auriculares en el estuche, luego vuelva a abrir el estuche y mantenga presionado el botón en el estuche durante unos 3 segundos hasta que la luz LED parpadee en verde 3 veces y luego vuelva a colocar los auriculares y luego conéctelos. devuélvalo a su teléfono porque estaría desconectado para entonces ...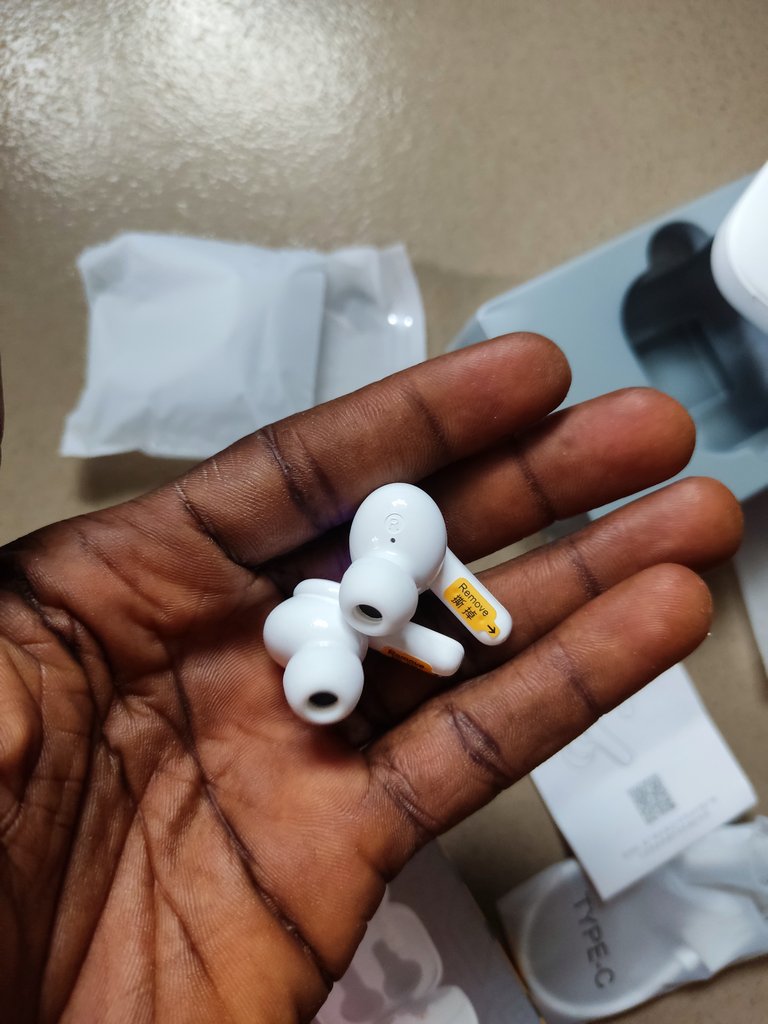 El auricular viene con algunos elementos que son los auriculares derecho e izquierdo, tiene un cable tipo c que se usará para cargar el estuche del auricular y también puntas para los oídos que vienen con tamaño pequeño, mediano y grande. , y finalmente el estuche de carga en sí mismo.
Algunas instrucciones básicas para un funcionamiento sencillo del auricular.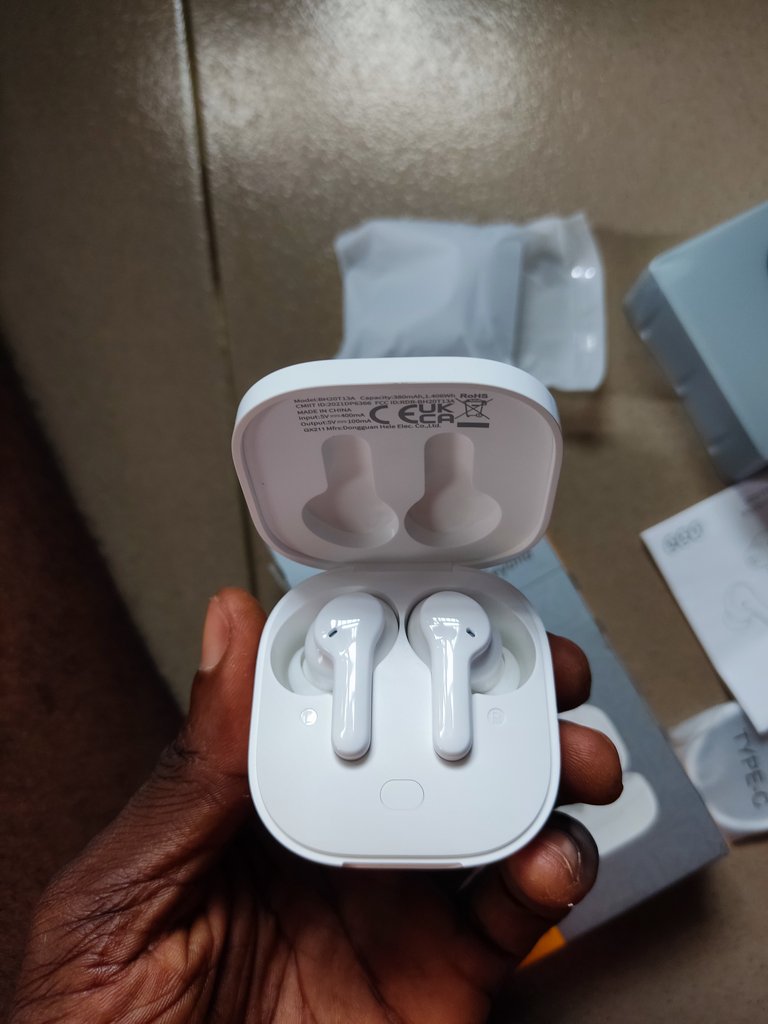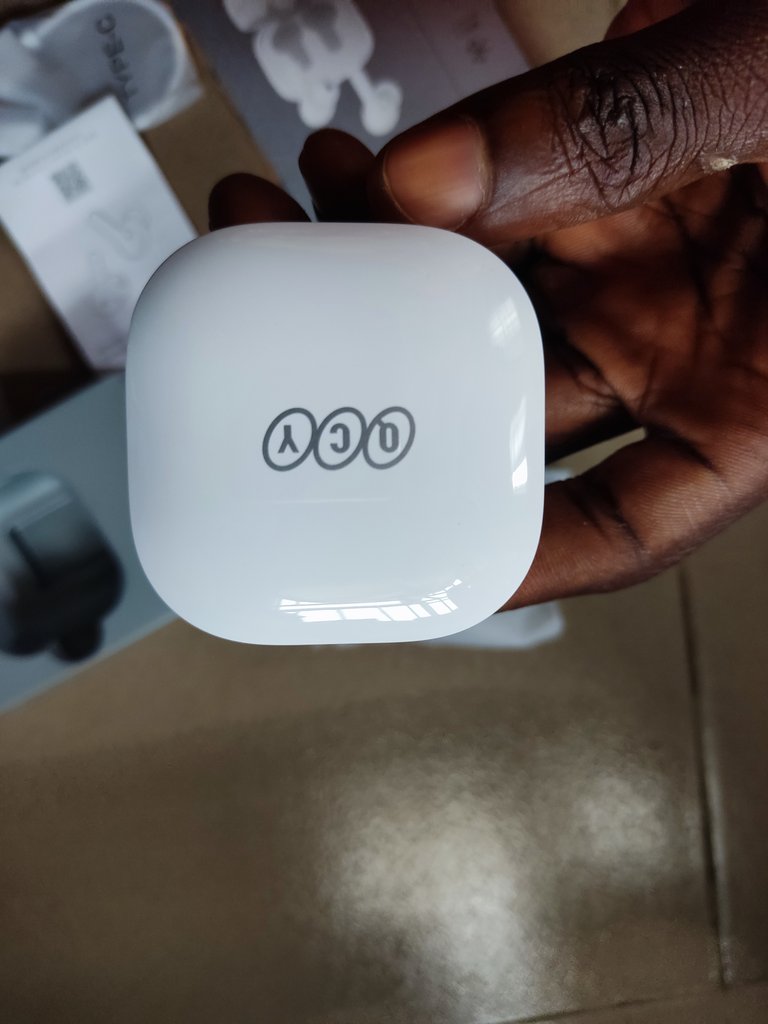 Para encender el auricular, siga tocando el panel del auricular durante aproximadamente 1 a 1,5 segundos.
Apague, tendrá que volver a colocar los auriculares en su estuche para que se apaguen y vuelvan a cargar.
Para contestar/finalizar llamadas, tendrás que hacer un doble toque en el panel del Earbud
Para ignorar la llamada, debe tocar el panel del auricular durante aproximadamente 1,5 segundos para que rechace cualquier llamada.
Para saltar una pista hacia atrás, debe tocar el lado izquierdo del panel del auricular durante aproximadamente 1,5 segundos.
Para reenviar una pista, debe tocar el lado derecho del panel para reenviar la música.
Para el asistente de voz, debe tocar el panel de auriculares tres veces a la vez para que aparezca el menú de asistencia de voz.
Para reproducir y pausar cualquier cosa, debe tocar dos veces el panel de auriculares.
Y para cambiar entre cada modo de los auriculares que tienen el modo de juego y el modo normal, debe tocar el panel del auricular tres veces.
Aquí hay una breve reseña que quiero compartir con todos y espero disfrutar el dispositivo porque ya lo estoy disfrutando también... Gracias por pasar a disfrutar el resto de su día amigos...