¿Que tal Hivers? Espero que se encuentren super bien. El día de hoy les voy a compartir mi experiencia con un teléfono que al parecer fue olvidado en el tiempo junto a su amigo el Galaxy S6 ¿que tal ha sido mi experiencia con este teléfono y si he podido darle una segunda vida como a la mayoría usando Custom roms!?.
I hope you are super well, today I am going to share my experience with a phone that apparently was forgotten in time with his friend the galaxy s6, how has been my experience with this phone and if I have been able to give it a second life as most using Custom roms!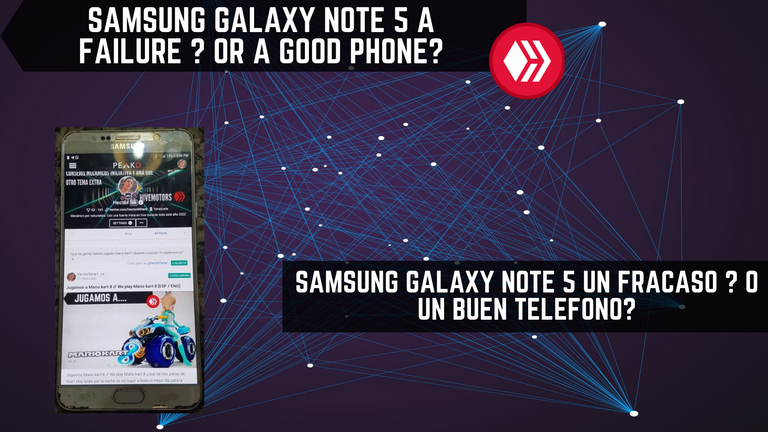 Para empezar, este teléfono me ha llevado a cumplir varios retos, uno de ellos liberando las bandas del equipo debido a que este teléfono tenia varios modelos que no eran compatibles uno con el otro excepto las versiones globales que por desgracia no es mi caso. Dispongo de dos placas madres, una Verizon que es un asco para ser honestos y una Sprint que con esta si podemos hacer cosas pero con un gran atenuante, nos quedamos sin señal al cargar una custom rom y otros problemas con la cámara, simplemente no abre....
To begin with this phone has led me to meet several challenges, as one of them releasing the bands of the team because this phone had several models that were not compatible with each other except the global versions that unfortunately is not my case I have two motherboards a Verizon that sucks to be honest and a Sprint that with this if we can do things but with a great mitigating factor, we ran out of signal to load a custom rom. and other problems with the camera, just do not open ....

English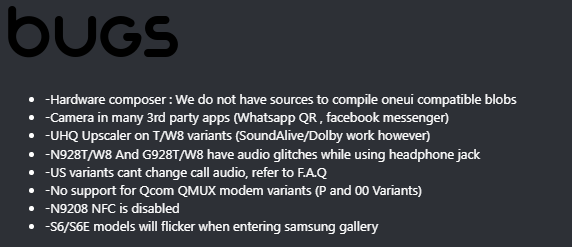 Source

Después de ese fracaso volví a usar la placa Verizon, que es un desastre, de verdad no se que pensaba Samsung con estos teléfonos donde un sistema operativo no dispone de una compatibilidad entre sus distintos software para las compañías telefónicas diferentes. La verdad no entiendo, ya que todos los modelos del Samsung Note 5 son SM-N920x es algo extraño, aunque seguramente esto fue lo que lo llevó al olvido.....
After that failure I went back to using the Verizon board, which is a real disaster I do not know what samsung was thinking with these phones where an operating system does not have a backward compatibility between different software for different phone companies. I really do not understand since all models of the samsung note 5 are SM-N920x is something strange, although surely this was what led to oblivion.....
Sabiendo que no pude darle una segunda vida llevándolo a un android actual, como si puede con mi samsung galaxy s7 edge del cual si obtuve unos resultados geniales, logrando cosas con la cámara nunca pensadas en ese dispositivo. Bueno, se pueden imaginar que la rom que posee el S7 edge es un Port de un Galaxy Note 9, de locos ¿no? pues si y el rendimiento es lo mejor, muy fluido, perfecto para el día a día.
Knowing that I could not give it a second life taking it to a current android as if it can with my samsung galaxy s7 edge which if I got some great results achieving things with the camera never thought in that device, well you can imagine that the rom that has the S7 edge is a Port of a Galaxy Note 9 of crazy no?, well if and performance is the best, very fluid perfect for day to day.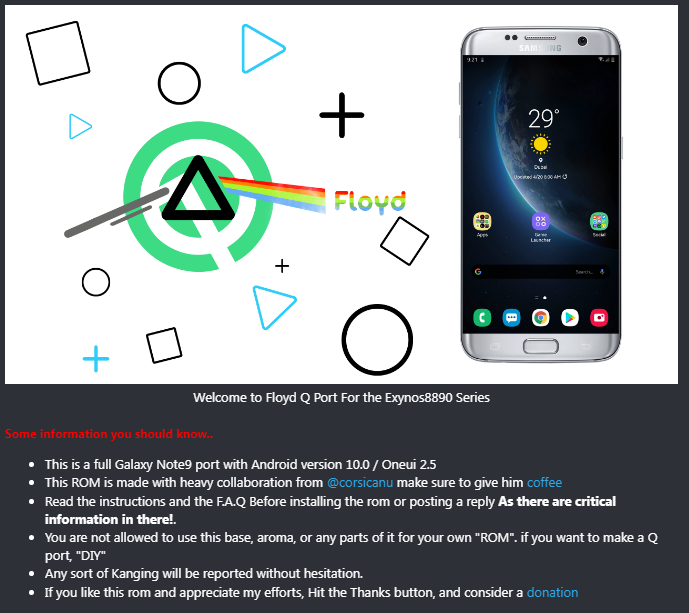 source

Volviendo al tema, el Galaxy Note 5 (verizon) para comenzar, en su software tiene Android 7 con un rendimiento que deja que desear, es bastante liviano por así decirlo, tiene muchas limitaciones en cuanto a compatibilidad y a lo que estamos acostumbrados en Android modernos.
Returning to the subject the galaxy note 5 (verizon) to start in its software has android 7 with a performance that leaves to be desired is quite light so to speak, has many limitations in terms of compatibility and what we are acustumbrandos in modern android.
Camaras:
La verdad es que tiene una buena cámara que esta muy capada por software pero hace buen trabajo. No tengo quejas de él en ese aspecto, su gran detalle es la falta de iluminación, sin embargo, hace un gran trabajo usando su flash en ciertas situaciones.
Cameras:
the truth is that it has a good camera that is very capped by software but does a good job I have no complaints from him in that aspect its great detail is the lack of illumination but nevertheless does a great job using your flash in certain situations.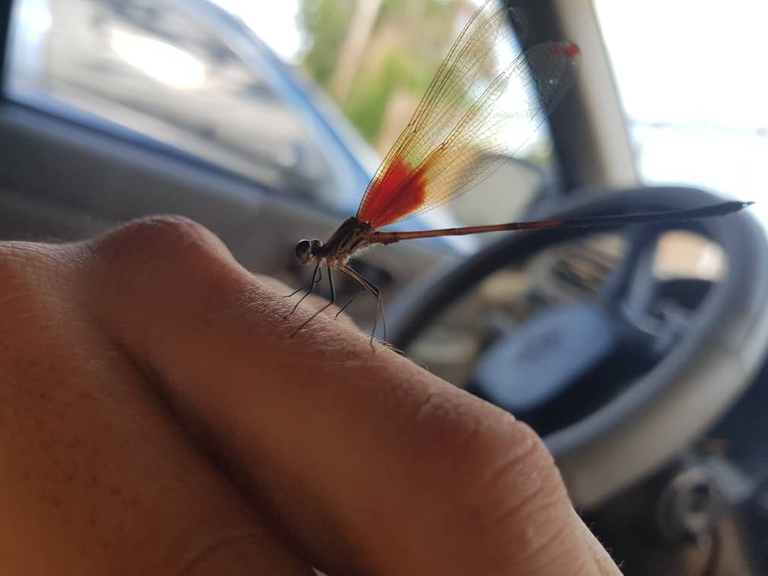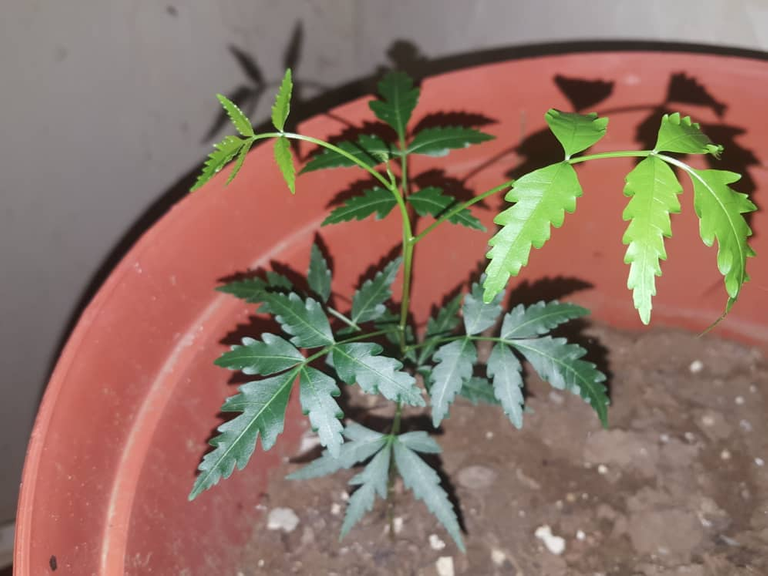 Aunque este teléfono no es perfecto y no se pueda aprovechar todo su rendimiento escondido bajo el software, tiene varias cosas buenas: es muy fluido, su cámara en buenas condiciones de luminosidad hace un buen trabajo, la batería si es cierto que deja que desear y bueno, contemplando que son solo 3000MAH, sus 4 horas de pantalla son bastante buenas. En el 2016 era normal y muy bueno que un gama alta durara esta cantidad de tiempo y bueno ¿qué mas le podemos pedir después de 6 años?.
Even if this phone is not perfect and can not take advantage of all its performance hidden under the software has several good things, it is very fluid your camera in good lighting conditions does a good job, the battery if it is true that leaves to be desired and well contemplating that they are only 3000MAH its 4 hours of screen are pretty good. in 2016 it was normal and very good that a high end lasted this amount of time so well what more can we ask after 6 years.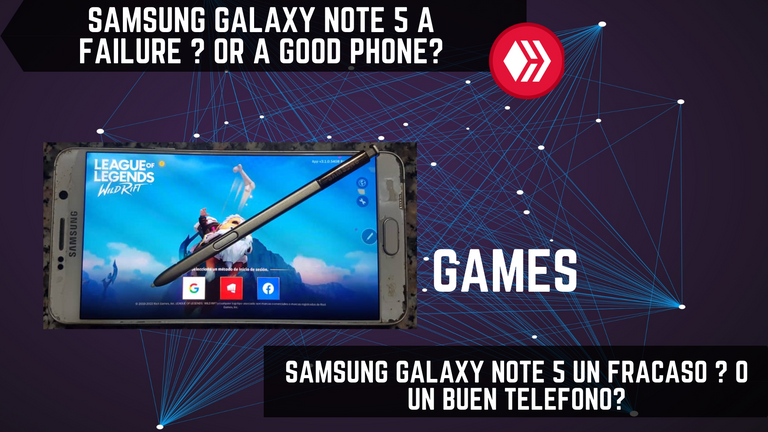 Juegos:
Hasta ahora solo lo he ocupado para jugar Wild rift, el rendimiento es bueno, muy fluido y bien optimizado en todos sus aspectos, No he tenido lag, fallos, bugs o cualquier cosa que afecte mi experiencia de juego, se comporta como un gama alta de hace años, en este particular y en este juego se lleva un 9 de 10.
Games:
So far I have only used it to play Wild rift, the performance is good very smooth and well optimized in all aspects I have not had lag, failures, bugs or anything that affects my gaming experience behaves like a high-end years ago, in this particular and in this game takes a 9 out of 10.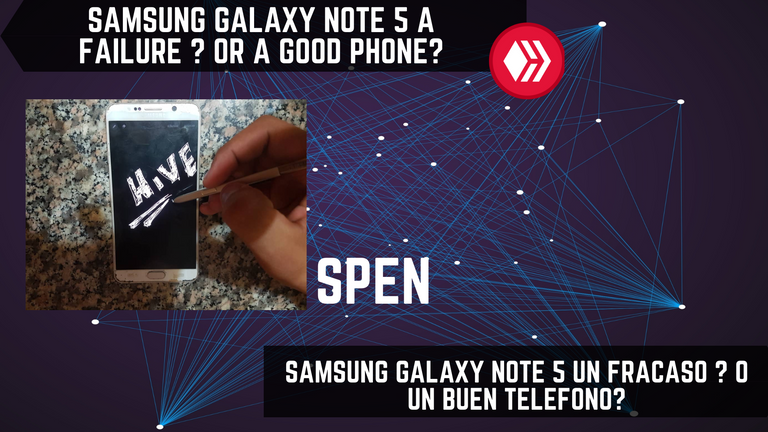 Spen:
Algo que no está de más. Es genial que los Samsung Note traigan este lápiz óptico que nunca tendremos que poner a cargar y que nos ayuda bastante en el día a día.
Spen:
It is great that the Samsung note bring this stylus that we will never have to put to load and that helps us a lot in the day to day.

Espero que todo esto sea interesante para ti y bueno la momento de realizar este contenido quizás este por cambiar mi Galaxy note 5 por un Huawei Mate 10 lite que tal andará si todo sale como espero pronto tendrás un revivir de ese nuevo teléfono que se viene a la colección!
Traducido desde Translated with www.DeepL.com/Translator (free version)

Las fotos son editadas desde canva, videos editados desde capcut desde mi Samsung Galaxy Note 5
Translated from Translated with www.DeepL.com/Translator (free version)

Photos are edited from canva, videos edited from capcut from my Samsung Galaxy Note 5