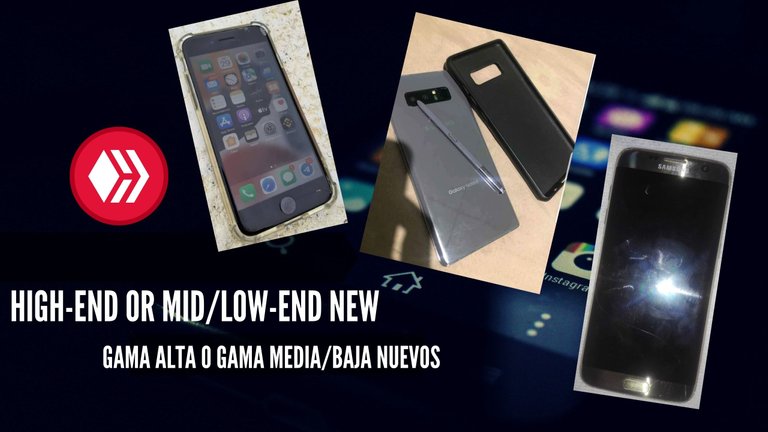 Que tal amigos de hive una de las cosas que en mi opinión es una decepciona difícil es conseguir un teléfono con buenas características a bajo precio debido a que los móviles nuevos en una gama media o gama baja cuestan un aproximado de 120$ a 140$ (Dolares) por lo menos en mi país Venezuela, son muchas las marcas y mas que todo xiaomi, pero si vemos sus características no son unos móviles buenos.
How about hive friends one of the things that in my opinion is a difficult disappointment is to get a phone with good features at low price because the new phones in a mid-range or low-end cost an approximate of $ 120 to $ 140 (Dollars) at least in my country Venezuela, there are many brands and most of all xiaomi, but if we see their characteristics are not good phones.
¿Por que?
En mi opino hay opciones mejores que por lo menos un Redmi 9 y todas sus variantes en especial el Redmi 9A, un movil de 2GB de Ram actualmente no va bien es lento, y mucho mas con un sistema operativo como es MIUI que consume bastante recursos, Por eso te Traigo unas opciones que puedes tener en cuenta si quieres un móvil de este presupuesto, claro de segunda mano, pero con una ventaja muy grande ante cualquier gama baja o media nuevo, ¿Cual? los dispositivos móviles que te voy a presentar nacieron siendo unos gama altas, la referencia y tendencia en teléfonos de sus años, los mas caros del mercado.
Why?
In my opinion there are better options than at least a Redmi 9 and all its variants especially the Redmi 9A, a mobile 2GB of Ram currently does not go well is slow, and much more with an operating system such as MIUI that consumes enough resources, so I bring you some options that you can consider if you want a mobile of this budget, of course second hand, but with a very big advantage over any new low or medium range, What? The mobile devices that I am going to present were born being a high-end, the reference and trend in phones of their years, the most expensive on the market.

Gama Alta antiguos Bajo costo // High-end old low-cost
Empezamos con un modelo el cual apesar de tener muchos años en el mercado sigue siendo un telefono con un desempeño muy dificil de superar, a dia de hoy sigue teniendo un diseño actual y que es dificil reconocer si no eres un buen conocedor!, de que movil hablamos? Iphone 7 un buque insignia que rompio el corazon de muchos cuando salio al mercado, y que como les dije comparte el diseño con el iphone 8, y el actual iphone SE.
We start with a model which despite having many years on the market is still a phone with a performance very difficult to overcome, to this day still has a current design and it is difficult to recognize if you are not a good connoisseur, what phone are we talking about? Iphone 7 a flagship that broke the hearts of many when it was released, and as I said it shares the design with the iphone 8 and the current iphone SE.

Iphone 7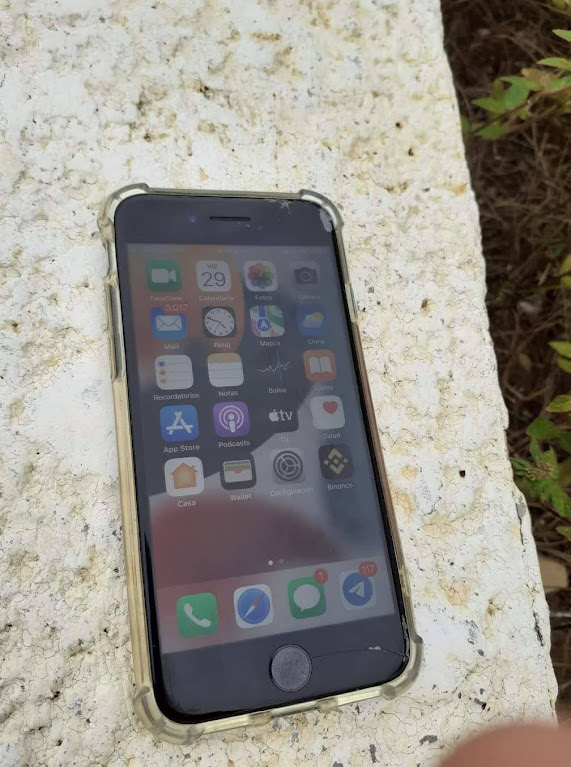 Un móvil del cual no tengo ninguna queja excepto su pantalla la cual se queda un poco corta para mis necesidades, cuenta con solo 4.7 una increíble resolución un TochID(Sensor Dactilar) Rápido¨ y que funciona como BotonHome.
Este teléfono no carece y tiene nada que envidiarle a cualquier teléfono 2022 tiene una cámara Capas de lograr resultados asombrosos que te aseguro no encontraras en otro teléfono por esa Precio.
Su batería para los Pocos MAH que tiene es capas de dar unas 4 a 5 horas de pantalla, muy buenos para ser sinceros, cabe destacar que mi iphone 7 tenia una condición de batería de 98% y casi 1000 ciclos de carga, en resumen su batería estaba nueva y era la original.
A mobile of which I have no complaints except your screen which is a little short for my needs, has only 4.7 an incredible resolution a TochID(Fingerprint Sensor) Fast and works as BotonHome.
This phone does not lack and has nothing to envy to any phone 2022 has a camera Capas to achieve amazing results that I assure you will not find in another phone for that Price.
Its battery for the few MAH it has is able to give about 4 to 5 hours of screen, very good to be honest, it should be noted that my iphone 7 had a battery condition of 98% and almost 1000 charge cycles, in short its battery was new and was the original.
Fotos // Photos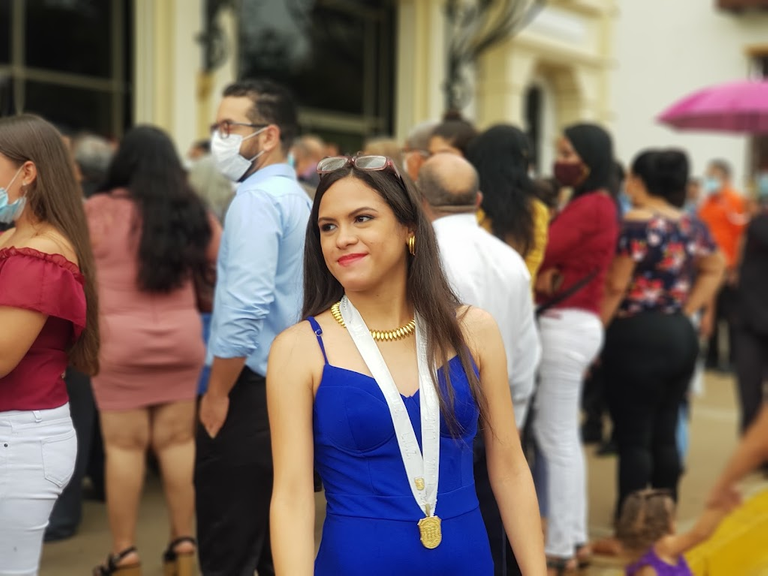 Camara trasera // Rear camera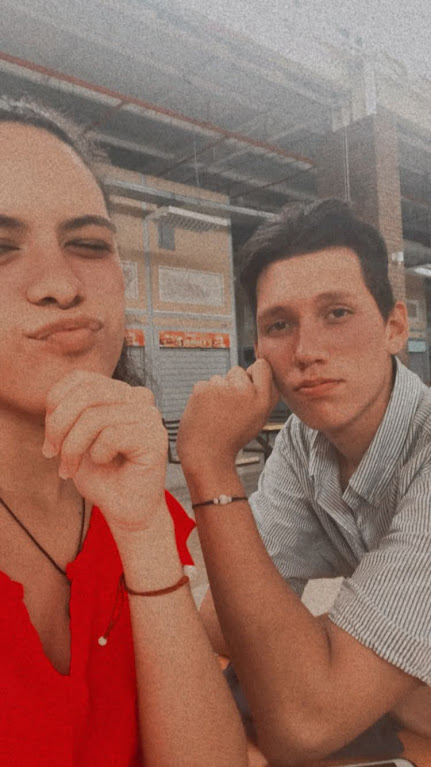 Camara delantera // Front camera

Características principales
Pantalla: 4.7", 750 x 1334 pixels
Procesador: Apple A10 Fusion
RAM: 2GB
Almacenamiento: 32GB/128GB/256GB
Cámara: 12 MP
Batería: 1960 mAh
OS: iOS 10
Perfil: 7.1 mm
Peso: 138 g
Main features
Display: 4.7", 750 x 1334 pixels
Processor: Apple A10 Fusion
RAM: 2GB
Storage: 32GB/128GB/256GB
Camera: 12 MP
Battery: 1960 mAh
OS: iOS 10
Profile: 7.1 mm
Weight: 138 g

Seguimos con el próximo teléfono en la lista de los Gama alta viejos de bajo costo tenemos al:
We continue with the next phone on the list of low-cost old high end phones we have the:
Samsung Galaxy note 8
un teléfono que nació como un gama alta de los top del mercado con 6gb de ram y 128gb de almacenamiento interno, el Galaxy note 8 tiene todo para ser un gama media alucinante comenzando por su precio el cual ronda los 120$ a 160$ en optimas condiciones, Tiene unas cámaras bestiales un modo retrato muy bueno, una pantalla con una resolución preciosa y un diseño que en mi opinión es muy hermoso aun con el paso del tiempo sigue demostrando ser un tope de gama.
a phone that was born as a high end of the top of the market with 6gb of ram and 128gb of internal storage, the Galaxy note 8 has everything to be an amazing mid-range starting with its price which is around $ 120 to $ 160 in optimal conditions, It has a beastly cameras a very good portrait mode, a screen with a beautiful resolution and a design that in my opinion is very beautiful even with the passage of time still proves to be a top of the range.
Diseño // Design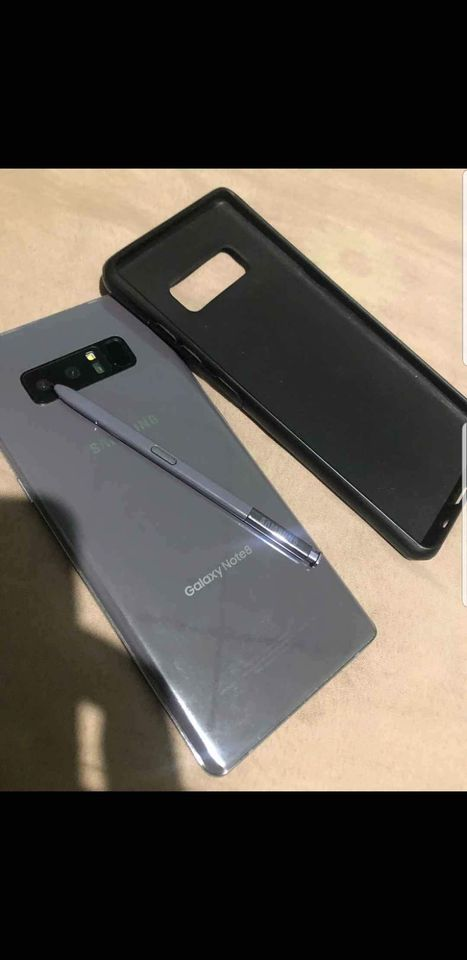 Source
Un acabo totalmente hermoso y ni se diga de la calidad de sus cámaras las cuales son muy buenas de verdad no te cansarías de los resultados que se pueden lograr
A totally beautiful finish and not to mention the quality of their cameras which are very good indeed you would not get tired of the results that can be achieved.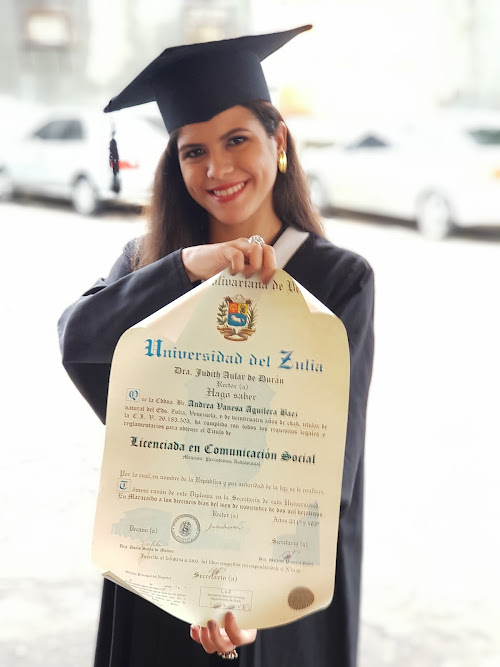 Cámara trasera (Modo Retrato) // Rear camera (Portrait Mode)
Y a todo esto debemos agregar el Uso del Spen el cual, ya se que sonara que alago mucho ese dispositivo pero su spen "lápiz optico" , facilita mucho todo el sin fin de cosas que podemos hacer con el a la hora de editar fotografías, dibujar crear notas escribir todo es mucho mas fácil! y lo mejor es que nunca tendremos que cambiarle baterías ni cargarlo ni nada por el estilo.
And to all this we must add the use of the Spen which, I know it sounds like a lot of praise for this device but its spen "stylus It makes it much easier to do all the endless things we can do with it when it comes to editing photos, drawing, creating notes, writing everything is much easier! and the best thing is that we will never have to change batteries or charge it or anything like that.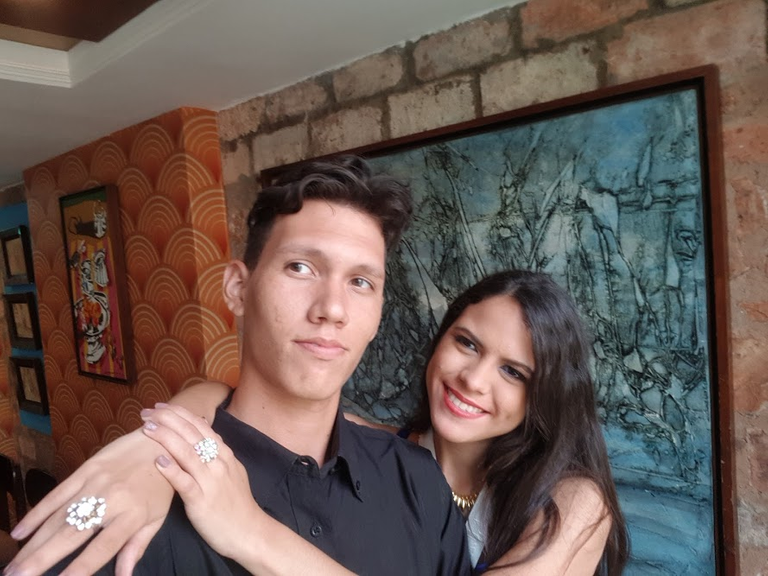 Cámara Delantera // Front Camera=

Características principales
Pantalla: 6.3", 1440 x 2960 pixels
Procesador: Snapdragon 835 / Exynos 8895
RAM: 6GB
Almacenamiento: 64GB/128GB/256GB
Expansión: microSD
Cámara: 12 MP, Dual
Batería: 3300 mAh
OS: Android 7.1.1
Perfil: 8.6 mm
Peso: 195 g
Main features
Display: 6.3", 1440 x 2960 pixels
Processor: Snapdragon 835 / Exynos 8895
RAM: 6GB
Storage: 64GB/128GB/256GB
Expansion: microSD
Camera: 12 MP, Dual
Battery: 3300 mAh
OS: Android 7.1.1
Profile: 8.6 mm
Weight: 195 g

Prosigamos con el último Teléfono del que hablare en este contenido y tenemos:
Let's move on to the last Phone I will talk about in this content and we have:
Samsung Galaxy S7 EDGE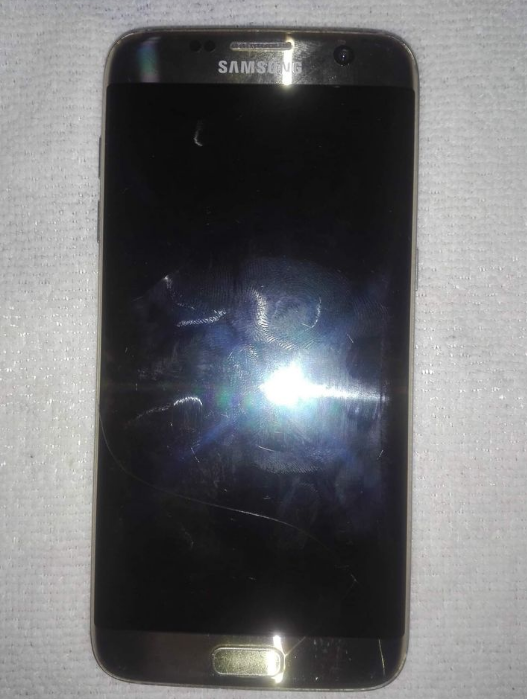 Es un móvil que hasta el día de hoy sigo usando como Cámara por su gran calidad a la hora de capturar vídeos y fotográficas, no está al nivel del Galaxy note 8 pero su calidad y precio es algo que lo hacen muy llamativo su precio no supera los 120$ en muy buenas condiciones y usualmente son teléfonos re-manufacturados una buena duración de batería acompañado de unas muy buenas especificaciones, cuenta con 4 y 64Gb de almacenamiento en mi caso ya que también tenemos una versión de 32gb.
It is a mobile that to this day I still use as Camera for its great quality when capturing videos and photographs, it is not at the level of the Galaxy note 8 but its quality and price is something that makes it very striking its price does not exceed $ 120 in very good condition and are usually re-manufactured phones a good battery life accompanied by a very good specifications, has 4 and 64Gb storage in my case as we also have a 32gb version.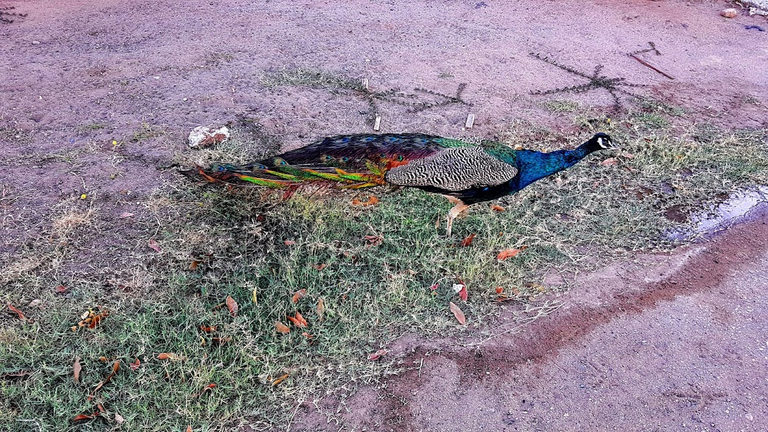 Cámara trasera // Rear camera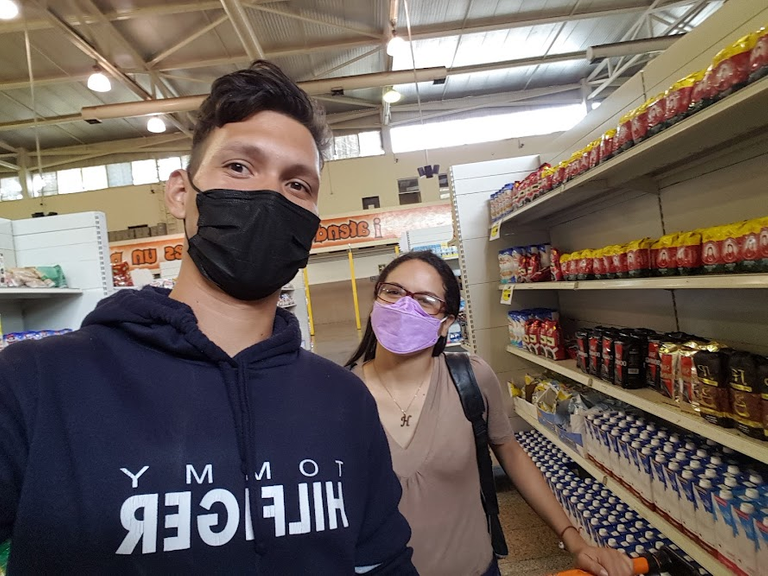 Cámara delantera // Front camera

Características principales
Pantalla: 5.5", 1440 x 2560 pixels
Procesador: Exynos 8890 Octa 2.3GHz / Snapdragon 820 2.15GHz
RAM: 4GB
Almacenamiento: 32GB/64GB
Expansión: microSD
Cámara: 12 MP
Batería: 3600 mAh
OS: Android 6.0
Perfil: 7.7 mm
Peso: 157 g
Main features
Display: 5.5", 1440 x 2560 pixels
Processor: Exynos 8890 Octa 2.3GHz / Snapdragon 820 2.15GHz
RAM: 4GB
Storage: 32GB/64GB
Expansion: microSD
Camera: 12 MP
Battery: 3600 mAh
OS: Android 6.0
Profile: 7.7 mm
Weight: 157 g

Bueno amigos espero les guste esta recopilación de los 3 teléfonos Gama alta antiguos de bajo costo que podemos adquirir muy económicos, tenemos que recordar que el precio de cada uno de estos smartphones sobrepasaba los 500$ USD cuando nuevos así que son una muy buena opción a lo hora de buscar un teléfono en este rango de precio ¡Muchas gracias por llegar hasta acá! espero que este contenido te sirva mas adelante y tengas mas opciones a la hora de escoger, cabe destacar que lo plasmado en este contenido es mi experiencia con cada uno de estos teléfonos durante varios meses. ¡Hasta la próxima!
Well friends I hope you like this compilation of the 3 old high end low cost phones that we can buy very cheap, we have to remember that the price of each of these smartphones exceeded 500$ USD when new so they are a very good option when looking for a phone in this price range Thank you very much for coming here! I hope this content will serve you later and you have more options when choosing, it should be noted that what is reflected in this content is my experience with each of these phones for several months. See you next time!

Traducido desde Translated with www.DeepL.com/Translator (free version)

Las fotos son editadas desde canva, videos editados desde capcut desde mi Huawei mate 10 lite
Translated from Translated with www.DeepL.com/Translator (free version)

Photos are edited from canva, videos edited from capcut from my Huawei mate 10 lite