Good morning gamer community I come with the characteristics of the super nintendo SNES, this console in my childhood was very scarce, only a few people had it because its price was high in the market. For that date could only choose to enjoy those who have good economic resources, people of middle or low class could only enjoy it in the Chinese or these small places of recreation that we played with this console for time like an hour, half an hour or 15 min this console for me is one in which nintendo stood out for its catalog of interesting and impressive games one better than another.
Buenos días comunidad de gamer vengo con las características de las súper nintendo SNES, esta consola en mi infancia era muy escasa, solo la tenían pocas personas porque su precio era elevado en el mercado. Para esa fecha solo podían optar para disfrutar los que tienen buenos recursos económicos, las personas de clase media o baja solo podíamos disfrutar de ella en los chinos o estos pequeños lugares de esparcimiento que jugamos con esta consola por tiempo como una hora, meda hora o 15 min esta consola para mi es una en que nintendo se destacó por su catálogo de juegos interesante e impresionantes uno mejor que otro.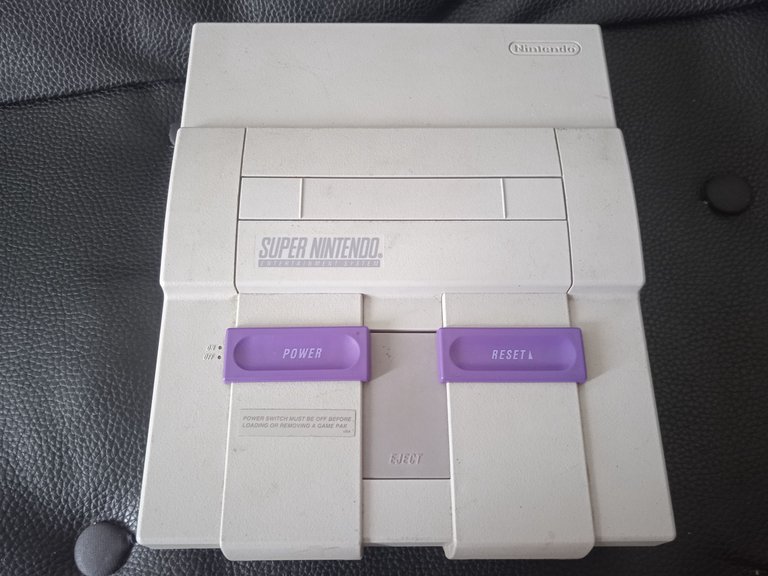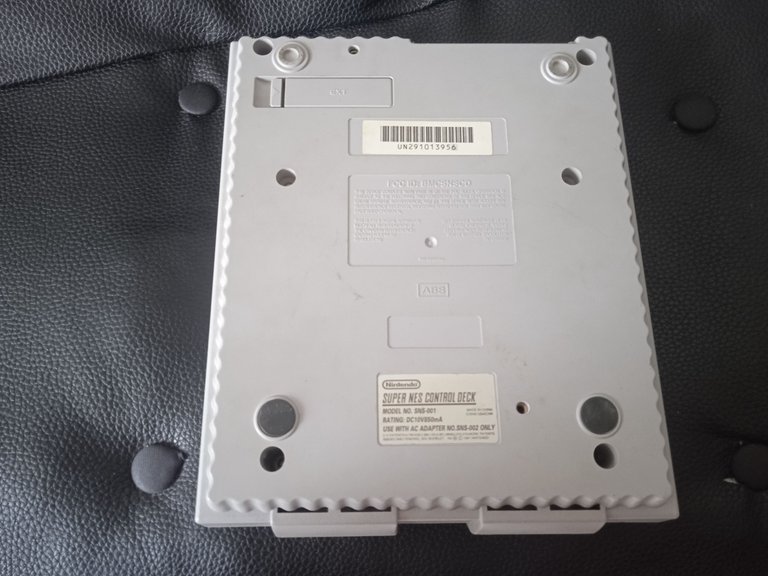 I will start with the super nintendo fat is a complete console brought interesting features a red LED light that we know when it is on or off, in the middle of the power and reset buttons we have a button that we press we can remove our tape should not pull this button helps us not to force that output, we have 2 video inputs one called MULTI OUT this is known as the digital input can distrutar the best image quality brings 1 yellow output for video and 2 for audio red and white which is to transmit audio through the speakers left and right.
Voy empezar con la super nintendo fat es una consola completa trajo características interesantes una luz LED roja que sabemos cuándo está encendida o apagada, en el medio de los botones power y reset tenemos un botón que presionamos podemos sacar nuestra cinta no debemos jalarla este botón nos ayuda para no forzar esa salida, tenemos 2 entradas de video una llamada MULTI OUT esta es conocida como la entrada digital podemos distrutar la mejor calidad de imagen trae 1 salida de color amarillo para el video y 2 para el audio de color rojo y blanco que es para transmitir el audio por la bocinas de izquierda y derecha.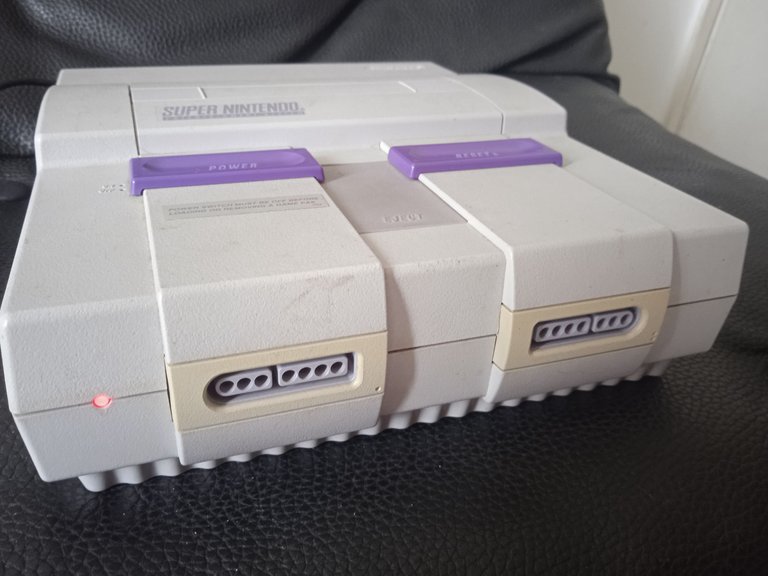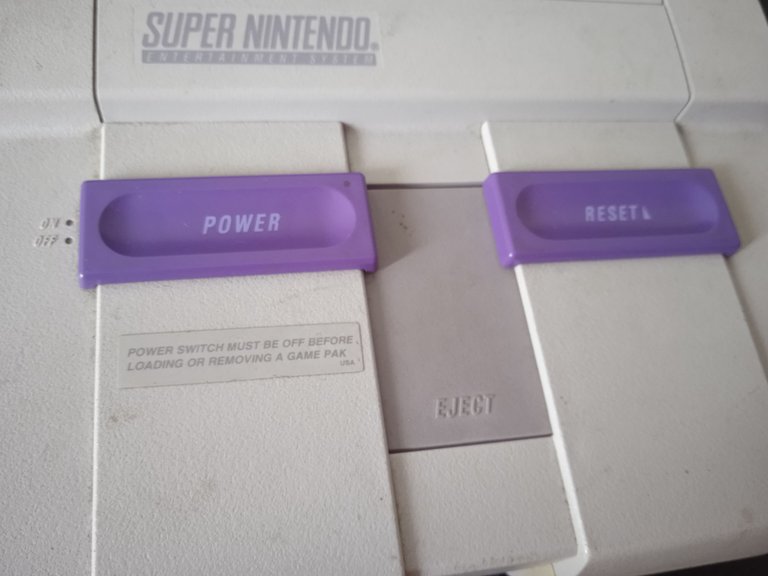 The other video and audio output is the analog called RF OUT is connected by the input of the TV antenna this is a classic we synchronize it as a TV channel we could place the CH 3 - CH 4 channel, for the time it was a challenge to synchronize well to enjoy a good image quality of the game. The transformer of the console has a pullita is like a land that to much we were damaged I have these 2 consoles that I acquired but I have a single functional transformer for them because this party.
La otra salida de video y audio es la analógica llamada RF OUT está la conectamos por la entrada de la antena del televisor esta es todo un clásico la sincronizamos como un canal de televisión podíamos colocar el canal CH 3 – CH 4, para la época era todo un reto sincronizar bien para poder disfrutar de una buena calidad de imagen del juego. El transformador de la consola tiene una pullita es como una tierra que a mucho se nos dañó tengo estas 2 consolas que adquirí pero tengo un solo transformador funcional para ellas porque esta partido.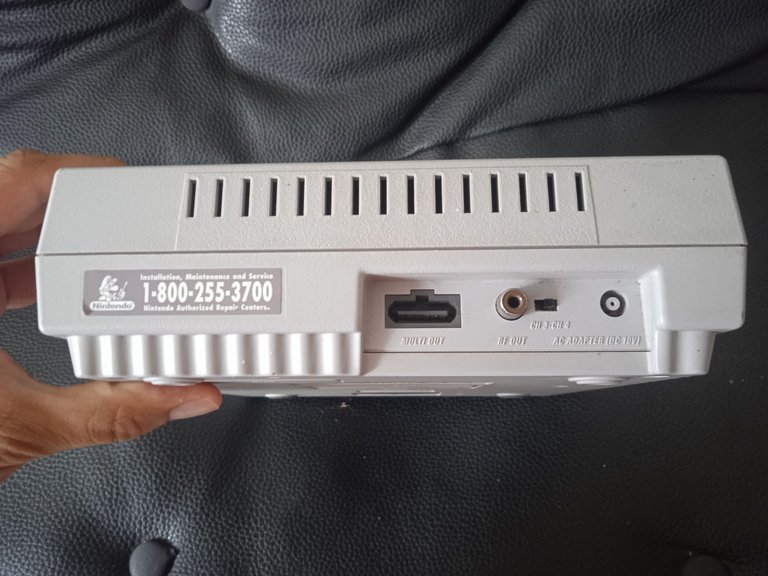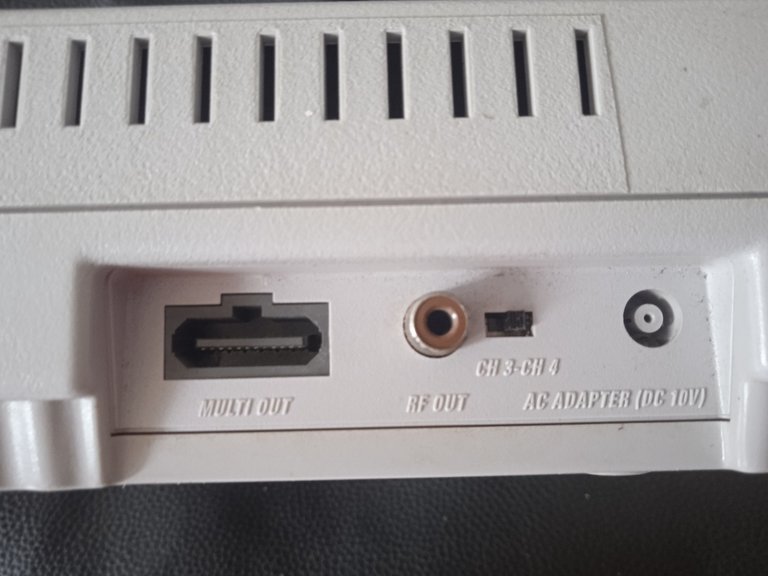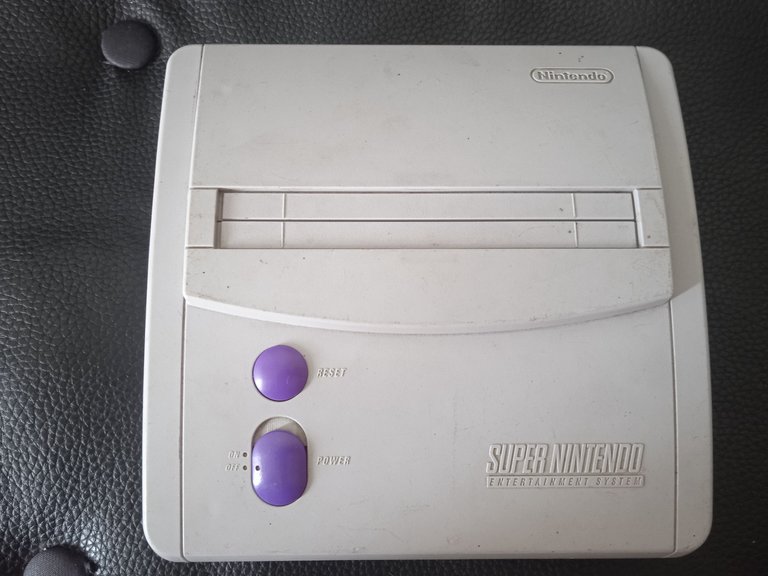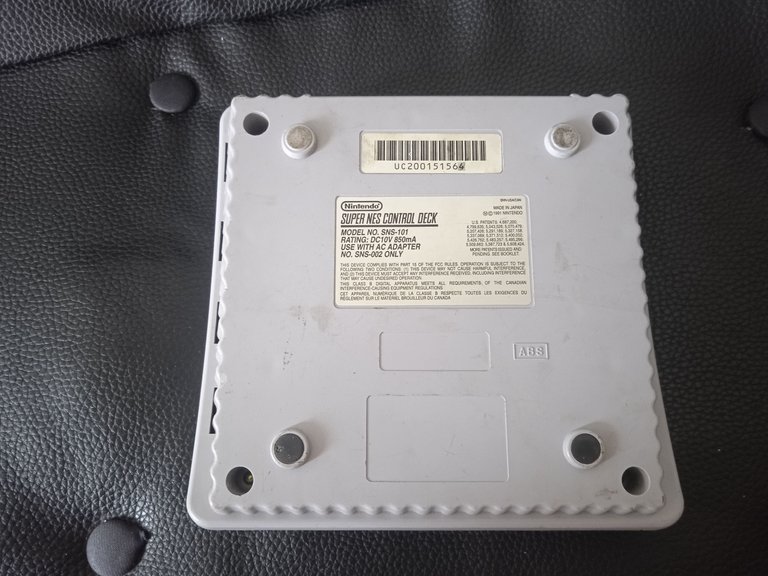 I will continue with this small nintendo juneor for this time and we seek to reduce the size weight and meet the same function equipment engineering for this console seeks that purpose and not surprising because it was the motivation of other current consoles seek this goal, this model in particular its size is reduced with less size little weight this console we do not know if it is on or off because it does not have the red LED light, to remove the tapes we must do it with force because it does not have the fat console button, to transmit the images is only by the MULTI OU, the power buttons the we must move up or down to turn on is up and off down. The reset button is a push button just press and fulfills its function. In the controls this console points us with a point that is where the first controller is connected and 2 points for the second controller.
Voy continuar con esta pequeña nintendo juneor para esta época ya buscamos reducir el tamaño peso y que cumplan la misma función los equipos la ingeniera para esta consolas busca ese propósito y no sorprende porque fue la motivación de otras consolas actuales buscar este objetivo, este modelo en particular su tamaño es reducido con menos tamaño poco peso esta consola no sabemos si esta prendida o apagada porque no tiene la luz LED roja, para sacar las cintas lo debemos hacer con fuerza ya que no cuenta con el botón de la consola fat, para transmitir las imágenes solo es por el MULTI OU, los botones de power el debemos mover de arriba o abajo para encender es arriba y apagar hacia abajo. El botón de reset es un pulsador solo presionamos y cumple su función. En los controles esta consola nos señala con un punto que es donde va conectado el primer mando y 2 puntos para el segundo mando.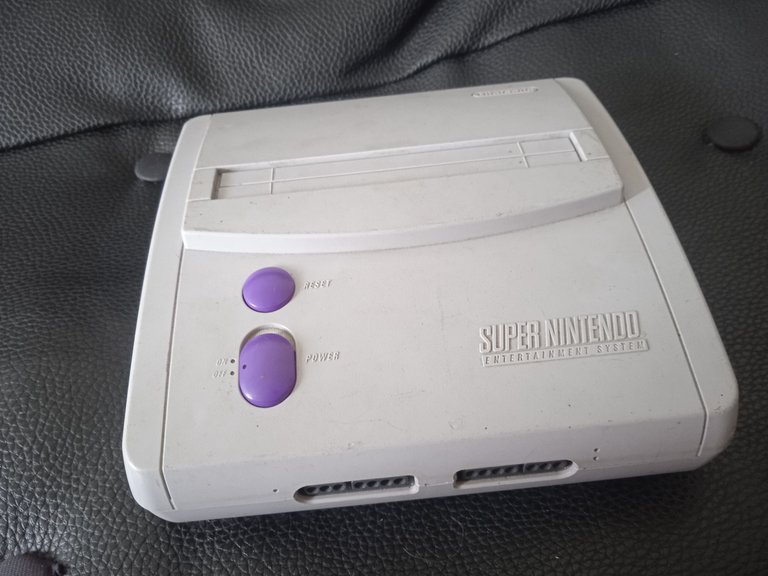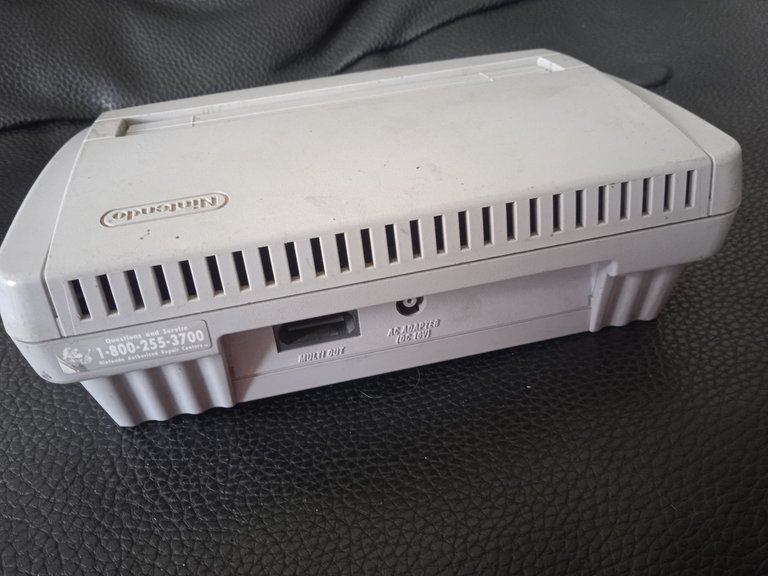 Both consoles fulfill the same function of image quality in game and same performance are the same without any difference in this aspect only physical and add other features for your convenience, these consoles I acquired it with a friend who is a collector with a barter for a monitor and video card for me consoles come and go I always look to get a good home with people who appreciate it I am is channel, at this time I have to enjoy it and perform maintenance to extend its life, to make known these small differences is to know if the future want to acquire one, this is history I hope you enjoy the images and content dedicated to this generous community lover of retro technology, which supports me to continue creating content until a new opportunity.
Ambas consolas cumplen la misma función de calidad de imagen en juego y mismo rendimiento son iguales sin ninguna diferencia en este aspecto solo físico y agregan otras características para su comodidad, estas consolas la adquirí con un amigo que es coleccionista con un trueque por un monitor y tarjeta de video para mí las consolas van y vienen siempre busco conseguirle un buen hogar con personas que la aprecien yo soy es canal, en este momento me toca disfrutarla y realizar el mantenimiento para alargar su vida útil, dar a conocer estas pequeñas diferencias es para que sepan si al futuro quieren adquirir una, esto es historia espero que disfruten las imágenes y contenido dedicado a esta generosa comunidad amante de la tecnología retro, que me apoya para seguir creando contenido hasta una nueva oportunidad.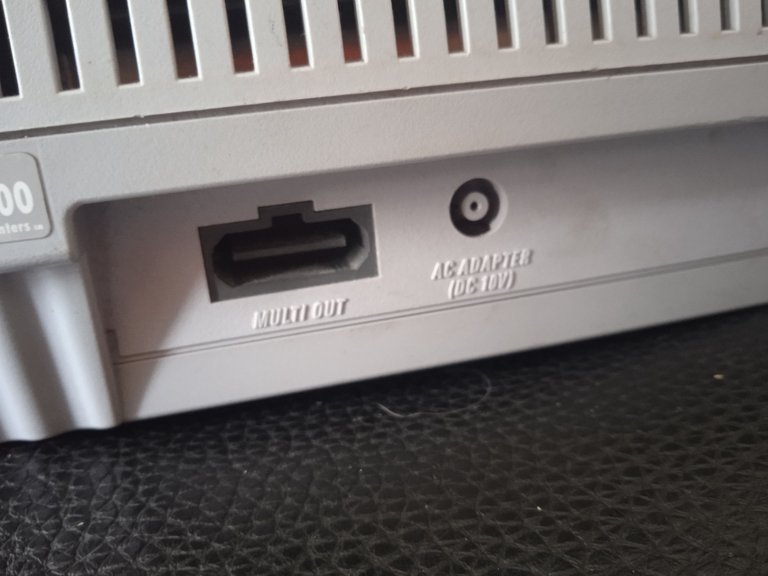 The images are personal images of both consoles taken with my cell phone.
Las Imágenes son personales de ambas consolas tomadas con mi celular.
Instagram
Alejandrojimenez86
Discord
Abgalejo#2572
Canal YouTube
https://www.youtube.com/channel/UC8QThO8MrRLhjVZqNMgNmkg
Canal peakd
https://peakd.com/@guaritosex