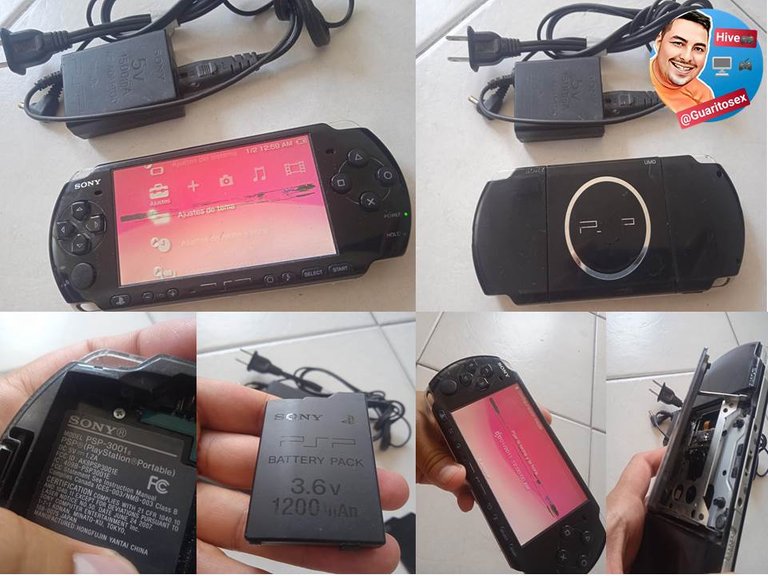 Good day gamer community in this opportunity I will tell my experience buying a sony psp in the year 2022, this console has many years on the market but has a good amount of games that we can enjoy, besides that we can emulate console as playstation 1, retro consoles like nintendo american, super nintendo, nintendo 64 and SEGA. This console I acquired it for a fabulous price of 10 dollars that at the end of the day between the original charger and the battery are those 10 dollars that is to say the rest is leaving me for free. I am going to speak a little of its general characteristics.
Buen día comunidad gamer en esta oportunidad voy contar mi experiencia comprando un sony psp en el año 2022, esta consola tiene muchos años en el mercado pero tiene buena cantidad de juegos que podemos disfrutar, aparte que podemos emular consola como playstation 1, consolas retro como nintendo americano, super nintendo, nintendo 64 y SEGA. Esta consola la adquirí por un fabuloso precio de 10 dólares que a fin de cuenta entre el cargador original y la batería están esos 10 dólares es decir lo demás me está saliendo gratis. Voy hablar un poco de sus características generales.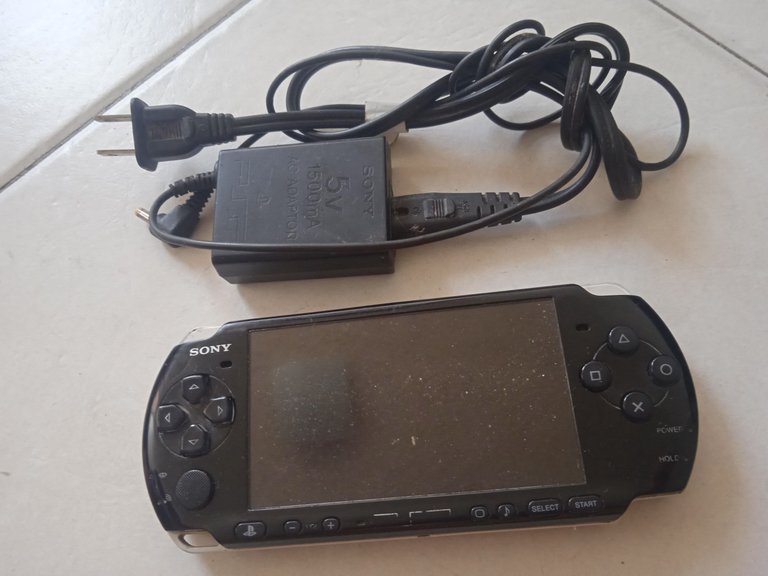 Everything is not rosy when we acquire these products at such a low price, the main detail is that the screen has green spots and dead pixels in the center of it a kind of horizontal lines, I have 2 options one is to buy the new screen that is in virtual stores in my country around 20 dollars, replace this screen is not complicated because they are not tactile only we must disassemble the console has a Flex where it connects, my other option is to find another console that has the perfect screen, that this in that price I would have the spare parts, both options are valid to put this console to 100% of its operation to enjoy a good image quality.
Todo no es color de rosa cuando adquirimos estos producto a tan bajo precio, el principal detalle es que la pantalla tiene machas verdes y pixeles muertos en el centro de la misma una especie de líneas horizontal, tengo 2 opciones una es comprar la pantalla nueva que está en tiendas virtuales de mi país alrededor de 20 dólares, remplazar esta pantalla no complicado porque no son táctil solo debemos desarmar la consola tiene un Flex donde se conecta, mi otra opción es buscar otra consola que tenga la pantalla perfecta, que este en ese precio me quedarían los repuestos, ambas opciones son válidas para poner esta consola al 100% de su funcionamiento para poder disfrutar de una buena calidad de imagen.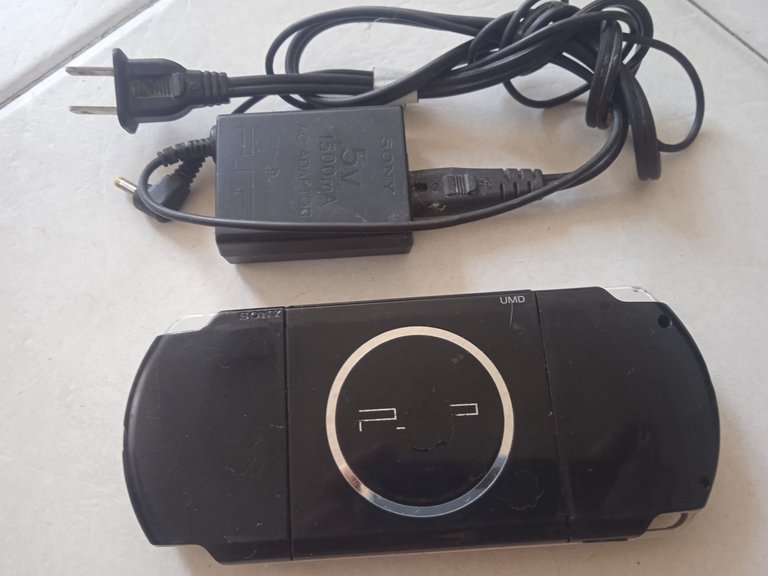 I can use this console with a video cable to project the image on a TV is one of the great options that brought PlayStation with this portable console, it would be a very economical option because it is in an estimated price of 6 to 4 dollars in the market. I have this solutions to be able to enjoy this portable console really by acquiring it I made a great deal to increase my consoles items.
Puedo utilizar esta consola con un cable de video para proyectar la imagen en un televisor es una de las grandes opciones que trajo PlayStation con esta consola portátil, sería una opción muy económica porque está en un precio estimado de 6 a 4 dólares en el mercado. Tengo esta soluciones para poder disfrutar de esta consola portátil realmente al adquirirla hice un gran negocio para aumentar mis artículos de consolas.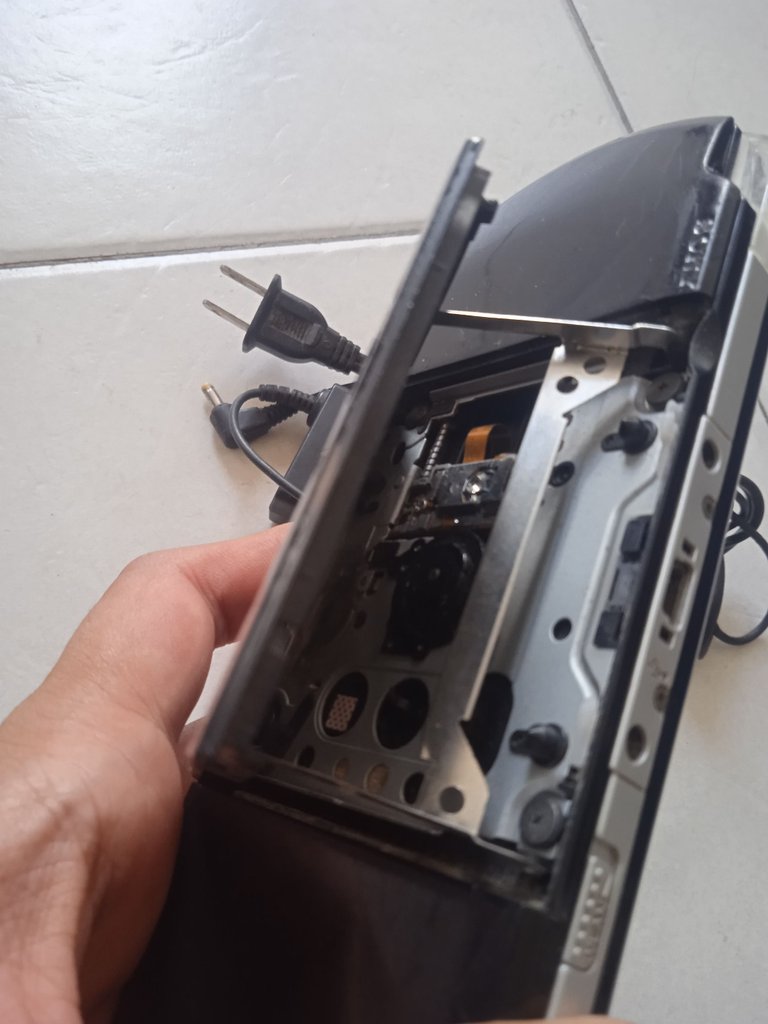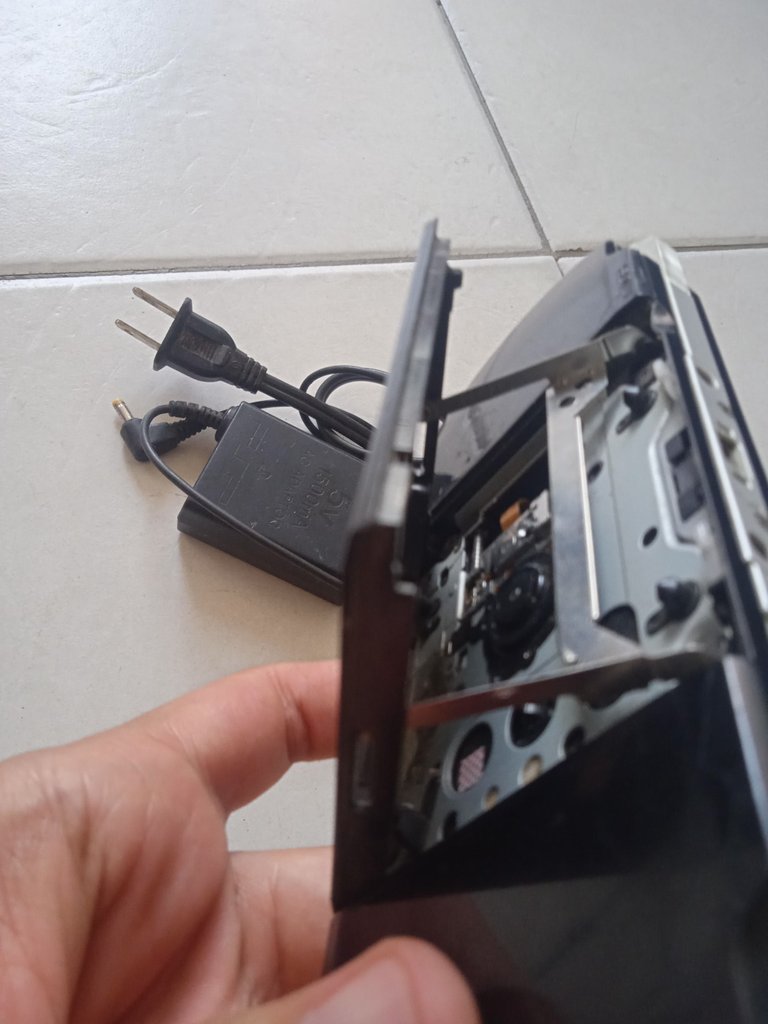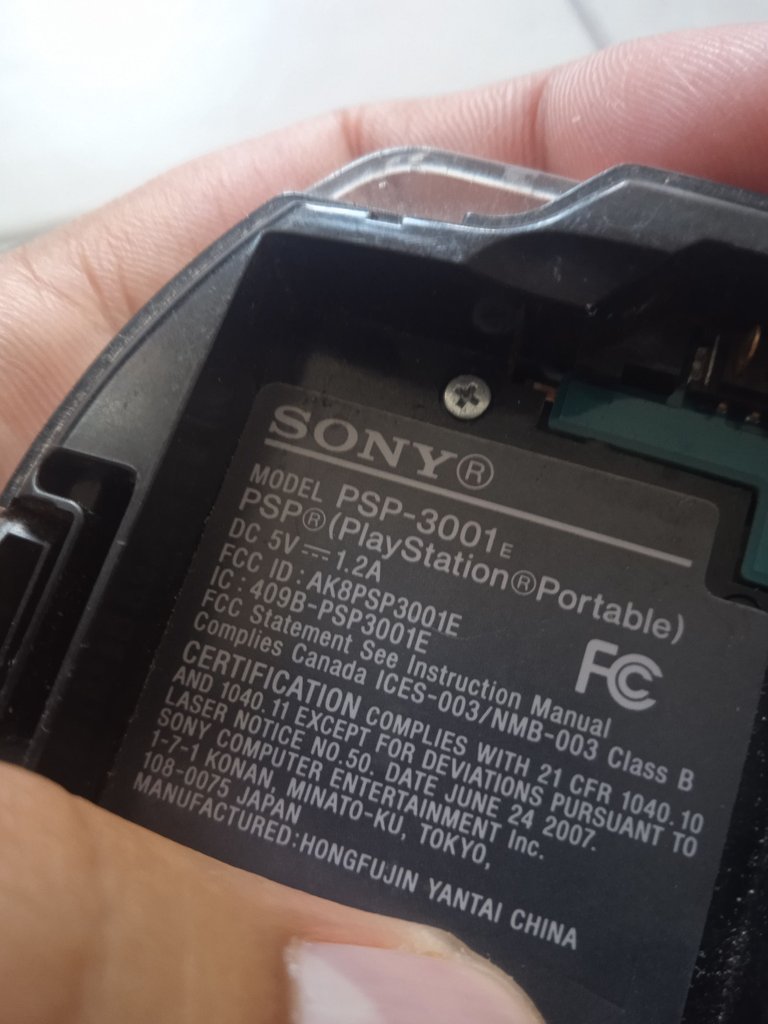 I will talk about the aesthetic part, the model of this console is PSP-3001E the buttons are in excellent condition work all to the touch you feel that has little wear, the joystick button is in perfect condition in general I have seen these portable consoles that have wear, I have not yet had the opportunity to test the mini cd unit which is where we play the original games, the sound the console brings some bugles the sound quality is perfect many times by moisture or dirty tend to damage, the battery is perfect despite the years is not bulging stores charge for several days, the casing is fine in general lines the main part where the buttons go the plastic is in good condition the only thing that the gray letters are erased the main one that says PSP but the others if they are well, we can see that the back is a little deteriorated the first layer of paint is chipped.
Voy hablar de la parte estética, el modelo de esta consola es PSP-3001E los botones se encuentran en excelente estado funcionan todos al tacto se sientes que tiene poco desgaste, el botón del joystick se encuentra en perfecto estado por general he visto estas consolas portátil que presentan desgaste, aun no tengo la oportunidad de probar la unidad de mini cd que es donde reproducimos los juegos originales, el sonido la consola trae unas cornetas la calidad del sonido se escucha perfecto muchas veces por humedad o por sucio tienden a dañar, la batería esta perfecta a pesar de los años no se encuentra abombada almacena carga por varios días, la carcasas se encuentra bien en líneas generales la parte principal donde van los botones el plástico está en buen estado lo único que las letras gris están borradas las principal que dice PSP pero las otras si están bien, podemos observar que la parte trasera está un poco deteriorada la primera capa de pintura esta desconchada.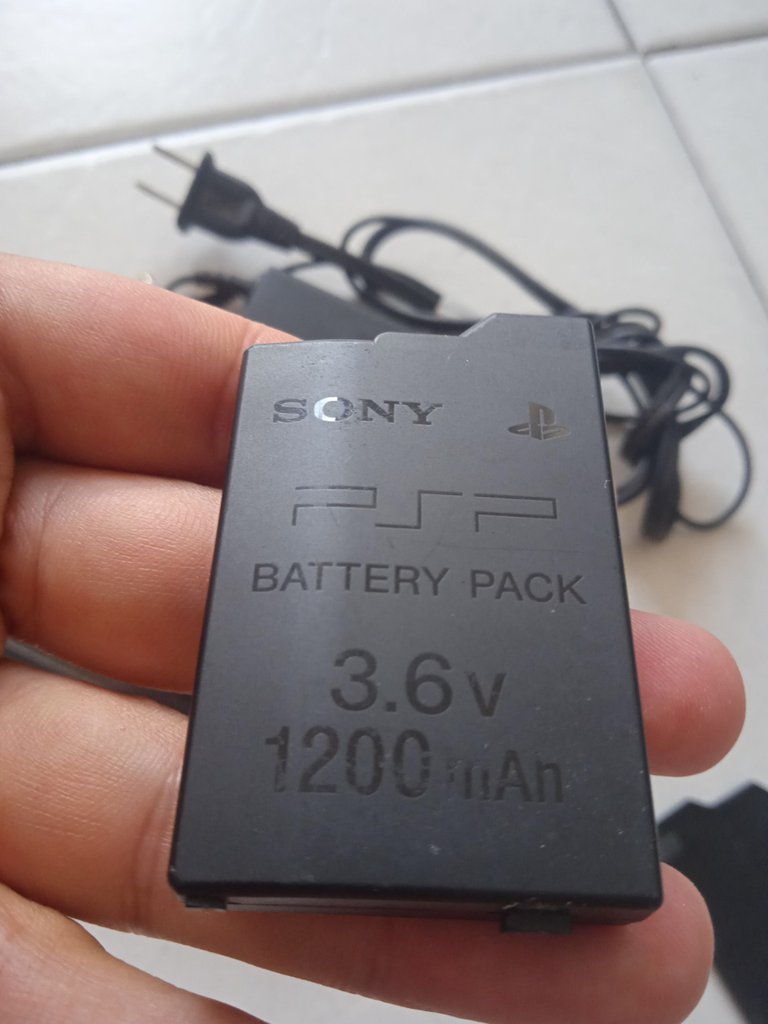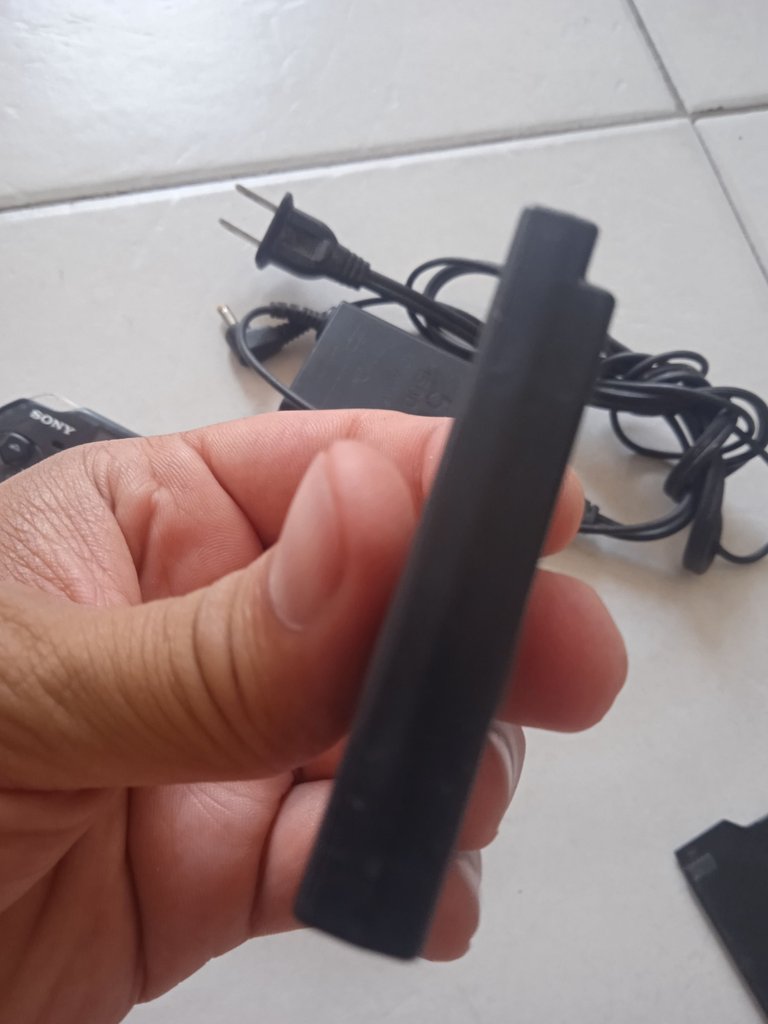 Use this console for me to be portable I can take advantage of it when I have no light in my home I plan to buy a memory adapter, and acquire a 32 gb SD memory, to place games digitally and emulators retro consoles that is passion to play long hours, as I am a music lover audio player of this console has excellent digital sound, I am happy with this product I will perform maintenance to remove internal dirt but I am still waiting to acquire the screen to make the replacement to continue making technology content.
Utilizar esta consola para mí ser portátil puedo aprovecharla cuando no tenga luz en mi hogar tengo pensado comprar un adaptador de memorias, y adquirir una memoria SD de 32 gb, para colocar juegos de manera digital y emuladores de consolas retro que es pasión para jugar largas horas, como soy amante de la música el reproductor de audio de esta consola tiene excelente sonido digital, estoy contento con este producto voy realizar un mantenimiento para eliminar suciedad interna pero aún estoy en espera por adquirir la pantalla para hacer el remplazo para seguir realizando contenido de tecnología.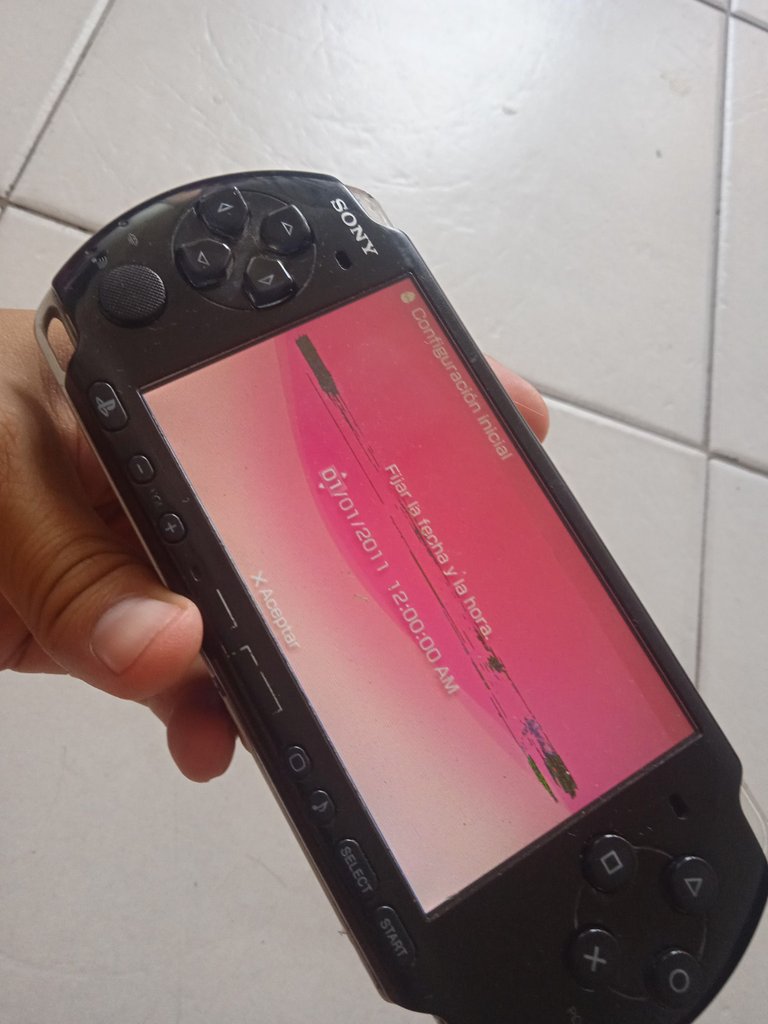 All images are personal images taken with my cell phone.
Todas las imágenes son personales tomadas con mi celular.