Good morning HIVE community this time I come with this fabulous video card RX 580 XFX brand, to start with this post previously had a R9 280x 3gb ddr5 and is an abysmal jump, although my old graphics in gaming performance is optimal, but my new one has better range and updates for games, a few months ago it was impossible to buy this model of graphics by the boom of mining but this is the right time to get on a good graphic to improve our components. This model is 8gb ddr5.
Buen día comunidad de HIVE en esta ocasión vengo con esta fabulosa tarjeta de video RX 580 de la marca XFX, para iniciar con este post anteriormente tenía una R9 280x 3gb ddr5 y es un salto abismal, aunque mi antigua grafica en rendimiento de juego es óptimo, pero mi nueva tiene mejor alcance y actualizaciones para los juegos, hace unos meses estaba imposible comprar este modelo de graficas por el boom de la minería pero este es el momento adecuado de montarnos en una buena grafica para mejorar nuestro componentes. Este modelo es de 8gb ddr5.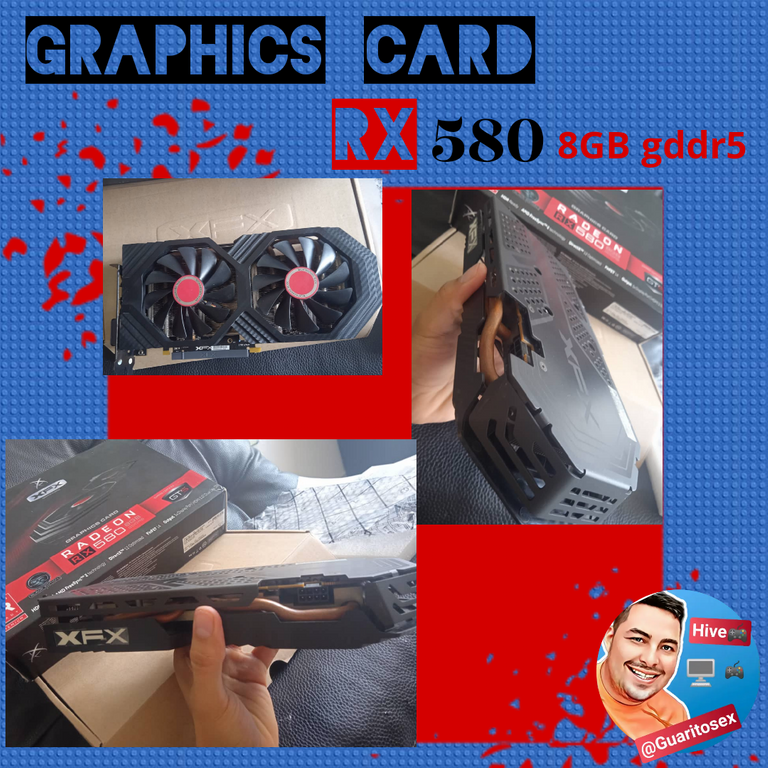 Before buying a video card we can see the recommendations that I mentioned in previous posts, I will leave the link of each one so you can take these suggestions if you are interested in acquiring one, this graphic was bought from a friend for the price of 100 dollars as I mentioned at the beginning a few months ago these graphics came to cost used up to 600 to 800 dollars depending on their condition, if you have box, brings manuals, if they performed proper maintenance to it. To make the decision to purchase this one I first took into consideration that it came from good hands, my friend works with video card maintenance, that's like doctors, each one in this field specializes in an area of the subject.
In the market we can see many brands of video cards, we have different opinions of each person, in particular I like the XFX brand are durable designs are pleasing to the eye as you can see my acceptance with this brand is such that I keep a granny R9 280x that even with his years is giving moments of fun and work in my life, another feature is the LED lights that bring in their logo I love how it stands out.
Antes de comprar una tarjeta de video podemos ver las recomendaciones que mencione en anteriores post, voy dejar el link de cada uno para que puedan tomar estas sugerencias si están interesados en adquirir una, esta grafica se la compre a un amigo por el precio de 100 dólares como mencione al inicio hace unos meses estas graficas llegaron a costar usadas hasta 600 a 800 dólares dependiendo de sus condición, si tiene caja, trae manuales, si realizaron el mantenimiento adecuado a la misma. Para tomar la decisión de adquirir esta primero tome la consideración de que venía de buenas manos mi amigo trabaja con mantenimientos de tarjetas de video, eso es como los doctores cada uno en este ámbito se especializa en un área de la materia.
En el mercado podemos ver muchas marcas de tarjetas de video, tenemos diferentes opiniones de cada persona, en particular me agrada la marca XFX son duraderas su diseños son agradable a la vista como pueden observar mi aceptación con esta marca es tal que mantengo una abuelita R9 280x que aun con sus años está dando momentos de diversión y trabajo en mi vida, otra características son las luces LED que traen en su logo me encanta como resalta.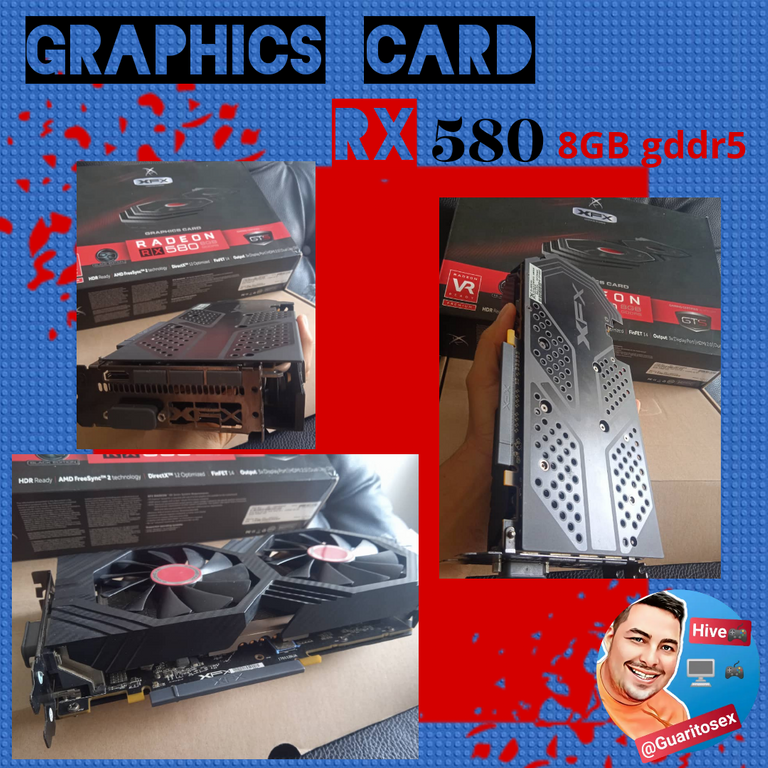 Physical aspect of the video card the plastic of the case is black vinyl type has as a kind of hologram as triangular, the fans are black in the center we can see a red color and has a circle of silver color with the name of the manufacturer of the graph at the top we have a metal sheet that helps to dissipate the temperature and protect the components of the video card, in the metal sheet where we connect the DVI, HDMI and 3 DISPLAY PORT can also see the manufacturer's logo.
Aspecto físicos de la tarjeta de video el plástico de la carcasa es de color negro tipo vinil tiene como una especie de holograma como triangular, los fanes son de color negro en centro podemos observar un color rojo y tiene un cirulo de color plateado con el nombre del fabricante de la gráfica en la parte superior tenemos una lámina de metal que ayuda a disipar la temperatura y proteger los componentes de la tarjeta de video, en la lámina de metal donde conectamos el DVI, HDMI y 3 DISPLAY PORT podemos ver también el logo del fabricante.
The current consumption of that video card is lower than the one I had in use always the technology advances, seeks to reduce this power consumption of equipment this reminds me of a friend who lives in Spain that uses little his gamer computer by the consumption of the same tells me that it is a luxury to turn it on, it should be noted that it is not a last generation graphics but for my team in a leap of evolution I hope this will improve my game content as I will have more power I leave the images to enjoy my team and encourage them to acquire one in these months will continue to drop in price.
El consumo de corriente de esa tarjeta de video es menor a la que tenía en uso siempre la tecnología avanza, busca reducir este consumo de energía del equipo esto me recuerda a un amigo que vive en España que utiliza poco su computadora gamer por el consumo de la misma me dice que es un lujo encenderla, cabe destacar que no es una gráfica de última generación pero para mi equipo en un salto de evolución espero con esto mejorar mis contenido de juego ya que voy tener más potencia dejo las imágenes para que disfruten de mi equipo y se animen adquirir una en estos meses seguirá bajando de precio.

 All images are taken from my cell phone / flyer maker editing program.

Todas las imágenes son tomadas de mi celular / programa para editar flyer maker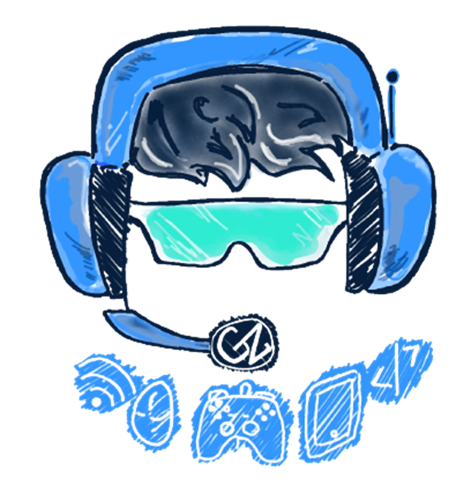 https://peakd.com/hive-106817/@guaritosex/engesp-personal-experience-buying-and-selling-used-video-cards-experiencia-personal-compra-y-venta-tarjetas-de-video-usadas