video
Good community of GEEK ZONE following the special theme of this Tuesday we have to mention something about the ARCADE machines, this era was considered one of the best which we have much to tell, in particular when I was little I always liked to go to these places where no matter if you had money or not, you could see others play and feel the excitement of the moment, there were many ARCADE which I could play but today I want to highlight 2 iconic games for me which set the tone and competitiveness as a player of the time.
To start a little on the subject these machines did not have hours of time, we had to buy coins or digital cards with a credit, depending on the machine some were with 2 credits or 3 credits this can be related to 1 coin or 2 coins, if the ARCADE had a bad game or was out of fashion the credits were low, if it was the game of the moment where we all wanted to be the credit was always more expensive. The time that you owned that machine was equivalent to how you were as a player if you were good or bad that depended on your skills or your skills in the video game.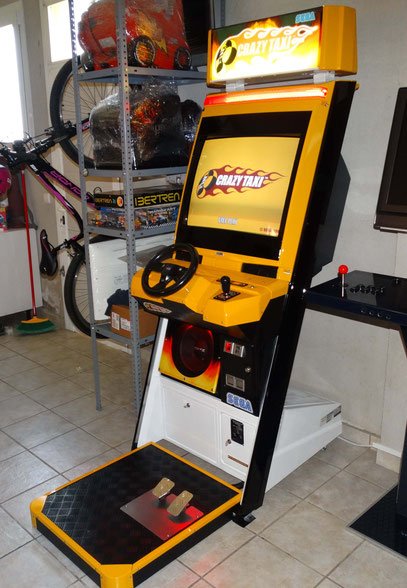 image
 Buenas comunidad de GEEK ZONE siguiendo la temática especial de este martes tenemos que mencionar algo referente a las maquinas ARCADE, esta época fue considerada una de las mejores la cuales tenemos mucho que contar, en particular cuando era pequeño siempre me gusto ir a estos lugares donde no importaba si tenias dinero o no, podías ver a otros jugar y sentir la emoción del momento, fueron muchas las ARCADE las cuales pude jugar pero el día de hoy quiero resaltar 2 juegos iconos para mi persona los cuales marcaron pauta y competitividad  como jugador de la época.

 Para iniciar un poco sobre el tema estas máquinas no tenían horas de tiempo, debíamos comprar monedas o tarjetas digitales con un crédito, dependiendo de la maquina unas eran con 2 créditos o 3 créditos esto lo podemos relacionar con 1 moneda o 2 monedas, si la ARCADE tenia un juego malo o estaba pasada de moda los créditos eran bajos, si era el juego del momento donde todos queríamos estar el crédito siempre era más costoso. El tiempo que eras dueño de esa máquina equivalía a como eras de jugador si eras bueno o malo eso dependía de tus habilidades o tus destrezas en el video juego.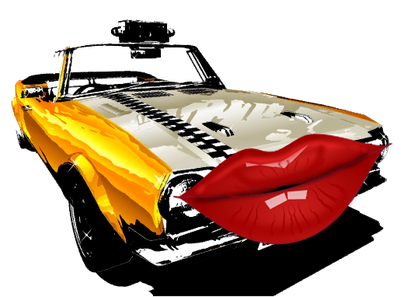 image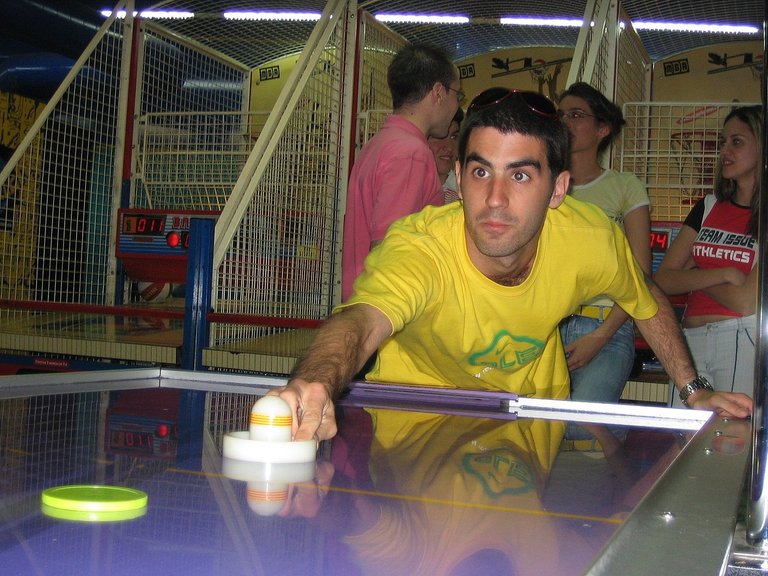 image
To be able to go to play at that time I stopped eating at the high school some days to be able to gather enough money to spend long hours in the fabulous ARCADE, in the places that were was the commercial center the trinitarias, it was a small place where all these machines were tight after that they change the place for a wider one you can imagine why its success was total, we all wanted to be in that dreamed place, thought of all player was to play in all these machines without time limit.
Field hockey Table this was one of the favorites where we had sounds when we scored touchdowns we had to enter 2 credits to play where the plate or ball is released as you want to call it, this game created in my competition and bet because the one who lost had to pay, this game was multiplayer where we had a rival who was a person, This fight was out of the ordinary was not against an ARCADE machine, we had a small space where we had to put the plate to hit the plate we had a kind of rubber glove, this machine believe it or not had a technology that expelled air and the plate felt like it was floating through the air.
video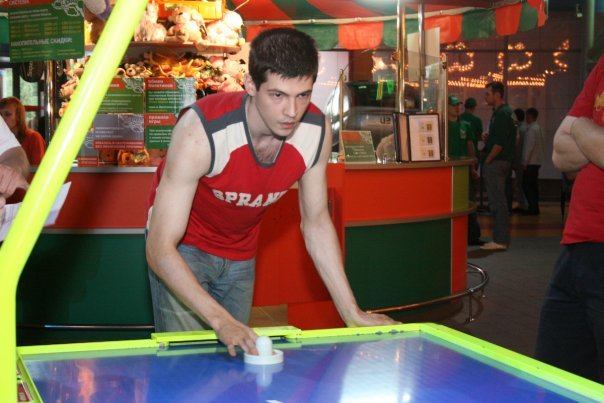 image
Para poder ir a jugar en esa época dejaba de comer en el liceo algunos días para poder reunir suficiente cantidad de dinero para pasar largas horas en las fabulosas ARCADE, en los lugares que estaban era el centro comercial las trinitarias, era un lugar pequeño donde todas estas maquinas estaban apretadas luego de eso cambian el lugar por uno mas amplio se imaginaran por qué su éxito fue total, todos queríamos estar en ese sitio soñado, pensamiento de todo jugador era jugar en todas estas maquinas sin limite de tiempo.  

Mesa De Hockey esta era una de las preferidas donde teníamos sonidos cuando marcábamos anotaciones debíamos introducir 2 créditos para poder jugar donde se libera el plato o balón como lo quieran llamar, este juego creo en mi competencia y apuesta porque el que perdía debía pagar, este juego era multijugador donde teníamos un rival que era una persona, esta lucha fuera de lo común no era contra una maquina ARCADE, teníamos una pequeño espacio donde debíamos meter el plato para golpear el plato teníamos como una especie de guante de goma, esta máquina aunque no lo crean tenía una tecnología que expulsaba aire y el plato se sentía que flotaba por los aires.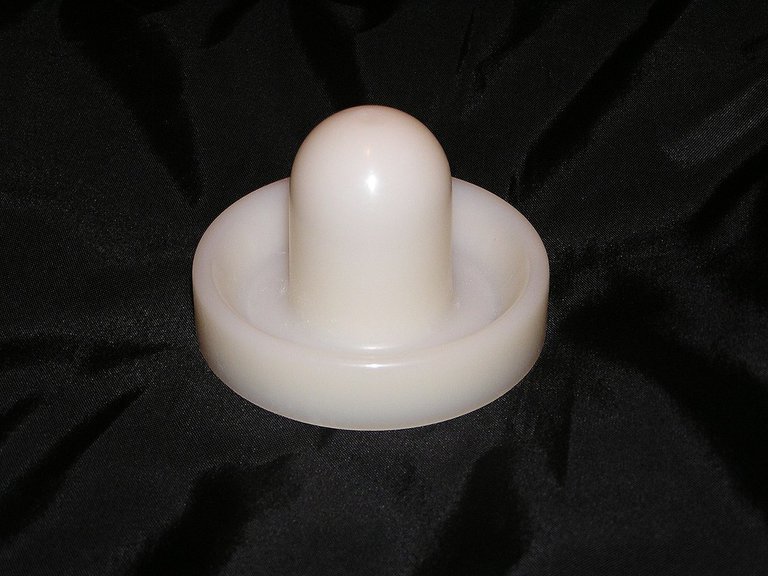 image
We have the next ARCADE machine which was CRAZY TAXI CLASSIC this game we were cab drivers where we had to drive a car this game if it is really designed for ARCADE I think it was the machine that took me more coins but gave me moments of happiness which had to take my passengers to their final destination to get more time and money at the end of each game I qualify with a letter my driver's license hahaha I do not know who could have a good letter this game was extremely difficult to play.

image
Tenemos la siguiente maquina ARCADE que era CRAZY TAXI CLASSIC este juego éramos unos taxistas donde debíamos conducir un carro este juego si es realmente diseñado para ARCADE creo que fue la maquina que me quito mas monedas pero me dio ratos de felicidad los cuales debía llevar mis pasajeros a su destino final para obtener mas tiempo y dinero al final de cada partida me califican con una letra mi licencia de conducir jajaja no sé quién podía tener una buena letra este juego era sumamente difícil de jugar.


These images belong to web page with their respective source thanks because without them I could not give life to the post.
Estas imágenes pertenecen a página web con su respectiva fuente gracias porque sin ellas no podría darle vida al post.