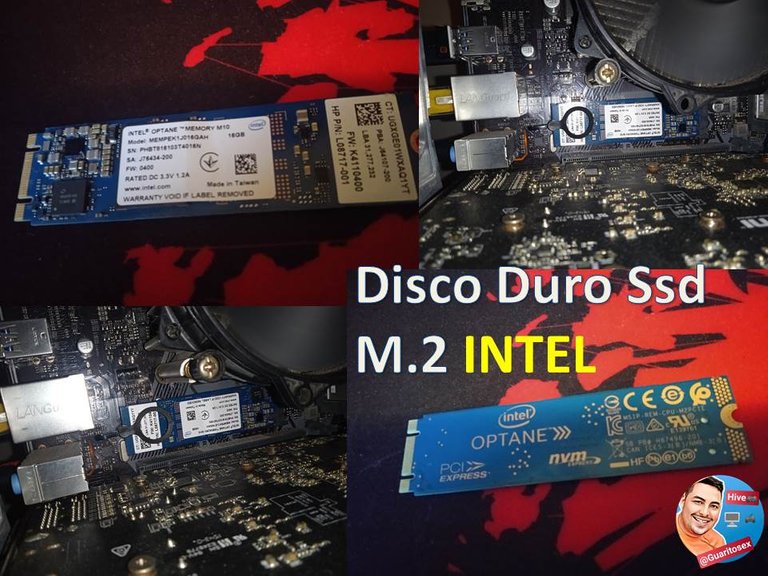 Good morning computer lovers community in this opportunity I will tell my experience using a phoenix liteos operating system in my case I have a SSD or m.2 of 16 GB, to use this storage unit is a challenge because the current operating systems weigh more than that amount of GB, operating system software we have 2 options one is to buy the license others that is to use free or pirated software, each has its benefits points for and points against over the years using each of them I will tell my point of view.
Buenos días comunidad amantes de las computación en esta oportunidad voy contar mi experiencia utilizando un sistema operativo phoenix liteos en mi caso que tengo un SSD o m.2 de 16 GB, para poder utilizar esta unidad de almacenamiento es todo un reto ya que los sistemas operativos actuales pesan más de esa cantidad de GB, software sistema operativo tenemos 2 opciones una que es comprar la licencia otras que es utilizar software libre o pirata, cada una tiene su beneficios puntos a favor y puntos en contra a lo largo de los años utilizando cada una de ellas voy contar mi punto de vista.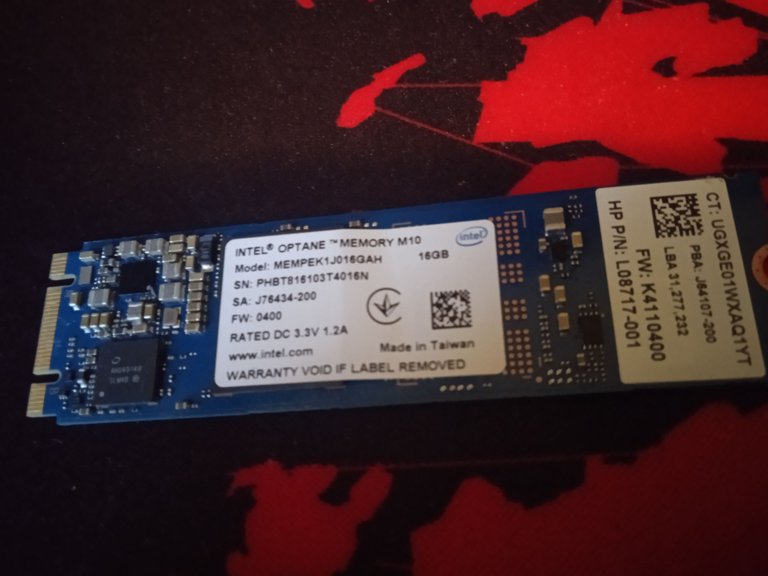 To begin you may wonder how I acquired this m.2, a friend who has a store called techno parts is one located in Barquisimeto Venezuela they sell computer equipment, often work together, when selling equipment test or simply when we have problems with a plate and seek to solve these problems. Having a m.2 or SSD with a capacity of 16gb is almost impossible to use it is better to leave it on paper or save it, but now we have a solution to use, these hard drives usually come in laptops with chromebook operating system, these operating systems are light for these equipment and for them is enough that amount of storage. This m.2 is given to me by my friend who owns the store, he had it stored without using it. He decided to give it to me to see what I could do with it.
Para empezar se preguntaran como adquirí este m.2, un amigo que tiene una tienda llamada tecno partes es una ubicada en Barquisimeto Venezuela ellos venden equipos de computación, muchas veces trabajamos en conjunto, a la hora de vender equipos probar o simplemente cuando tenemos problemas con una placa y buscamos dar solución a estos inconvenientes. Tener un m.2 o SSD de una capacidad de 16gb es casi imposible utilizar es mejor dejarlo de pisa papel o guardarlo, pero ahora tenemos una solución para poder utilizar, estos disco duro generalmente vienen en las laptop con sistema operativo chromebook, estos sistemas operativos son livianos para estos equipo y para ellos es suficiente esa cantidad de almacenamiento. Este m.2 me lo regala mi amigo que tiene la tienda, él lo tenía guardado sin utilizarlo. Decide entregármelo a ver que podía hacer con él.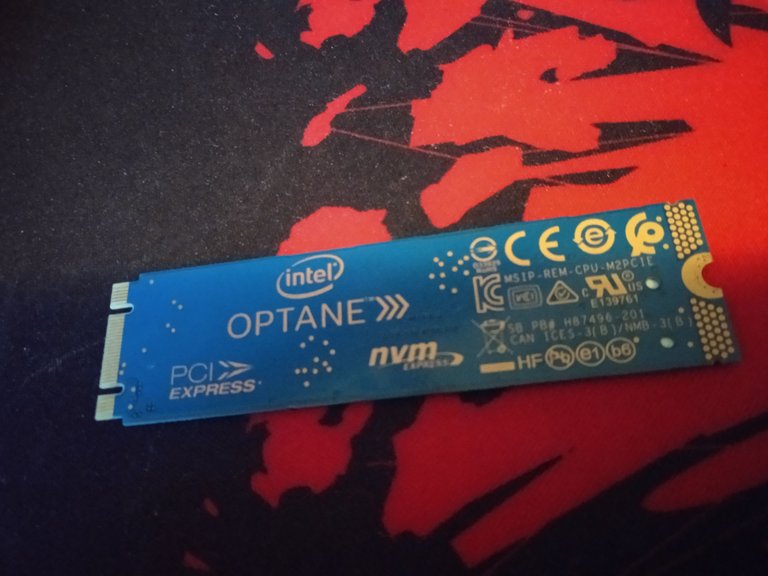 In my first attempts formatting my pc an i3 9100f 16RAM video card r9 280x, I set out to install a Windows mini os, but attempts were impossible because I had less than 1gb of storage could not install my video card only video card software weighs 1. 5gb, consulting with friends gamer one who had a 16gb SSD tells me that I can use a new operating system called Phoenix liteos, this operating system download is online has an official website, are lightweight does not weigh much, I have to download then unzip and create the bootear unit to install weighs 5 GB I was available as 8gb, and with that I could install my video card basic programs browsers, unzip the office package, this was a relief for me and can use this storage unit.
En mis primeros intentos formateando mi pc una i3 9100f 16RAM tarjeta de video r9 280x, me dispuse a instalar un Windows mini os, pero los intentos fueron imposibles ya que me quedaba menos de 1gb de almacenamiento no podía instalar mi tarjeta de video solo la tarjeta de video el software pesa 1.5gb, consultando con amigos gamer uno que tenía un SSD de 16gb me comenta que puedo utilizar un nuevo sistema operático llamado Phoenix liteos, este sistema operativo la descarga es por internet tiene una página oficial, son livianos no pesa mucho, me dispongo a realizar descarga luego descomprimir y crear la unidad de bootear al instalar pesa 5 GB me quedaban disponible como 8gb, ya con eso podía instalar mi tarjeta de video los programas básicos de navegadores, descomprimir el paquete de office, esto fue un alivio para mí ya puede utilizar esta unidad de almacenamiento.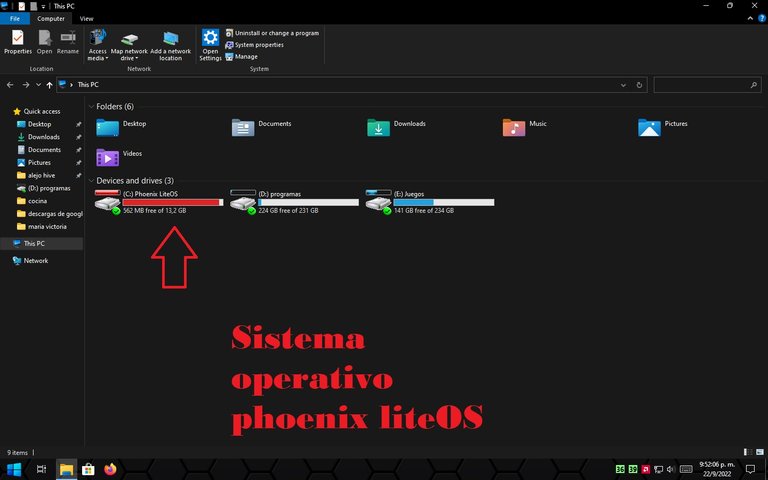 Many will wonder what are the advantages of using original operating system by having a license we have specialized technical service company that offer us also our content is protected, for those who use cryptocurrencies or open banks or have important information this help us protect us, we have updates if required by the programs.
Muchos se preguntaran cuáles son las ventajas de utilizar sistema operativos originales al tener una licencia contamos con servicio técnico especializados de la compañía que nos los ofrecen también nuestro contenido está protegido, para los que utilizamos criptomonedas o abrimos bancos o tenemos información importante esto nos ayudan protegernos, contamos con actualizaciones si los requieren los programas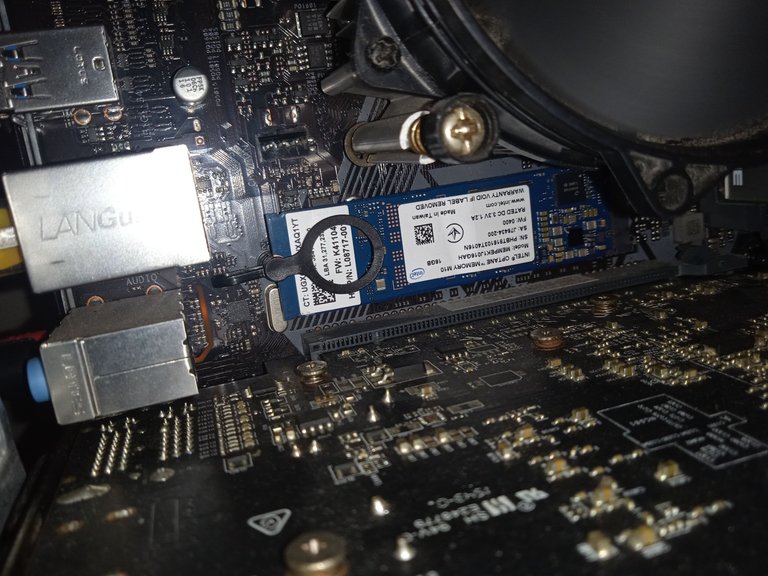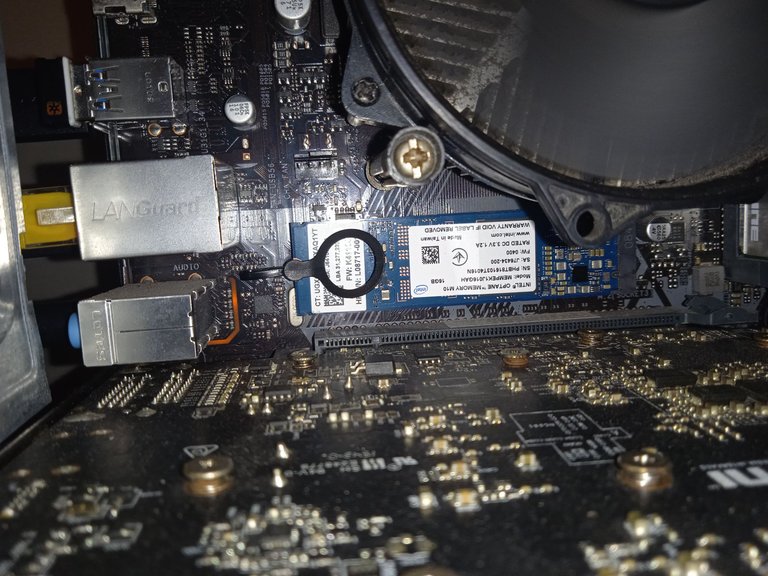 With my new operating system I could use this m.2, previously I was using a mechanical hard drive 500gb and was doing bottleneck on my computer, when I turned on my computer lasted about 10 minutes to enter the operating system, now I can say that with my new operating system is light speed to run the games because this system is ideal for gamer run more fluid more FPS these operating systems are light I really recommend each person chooses his best option I to use this m.2 was the only option I had, I hope you enjoy my experience and share for those who have ssd or m.2 of 16 GB is the only option we have. To use these operating systems Phoenix liteos we have risk in our information and equipment that we must assume with responsibility. But it is already common anywhere in the world to use free software.
Con mi nuevo sistema operativo pude utilizar este m.2, anteriormente estaba utilizando un disco duro mecánico de 500gb y estaba haciendo cuello de botella en mi equipo, al encender mi equipo duraba como 10 minutos para entrar a la sistema operativo, ahora puedo decir que con mi nuevo sistema operativo es la velocidad de luz para correr los juegos porque este sistema es ideal para gamer corren más fluidos más FPS estos sistema operativos son livianos realmente los recomiendo cada persona elige su mejor opción yo para poder utilizar este m.2 fue la única opción que tuve, espero que disfruten mi experiencia y comparto para aquellas personas que cuenten con ssd o m.2 de 16 GB es la única opción que tenemos. Para utilizar estos sistemas operativos Phoenix liteos contamos con riesgo en nuestra información y equipo que debemos asumir con responsabilidad. Pero ya es común en cualquier parte del mundo utilizar software libre.

All images are personal images taken with my cell phone.
Todas las imágenes son personales tomadas con mi celular.