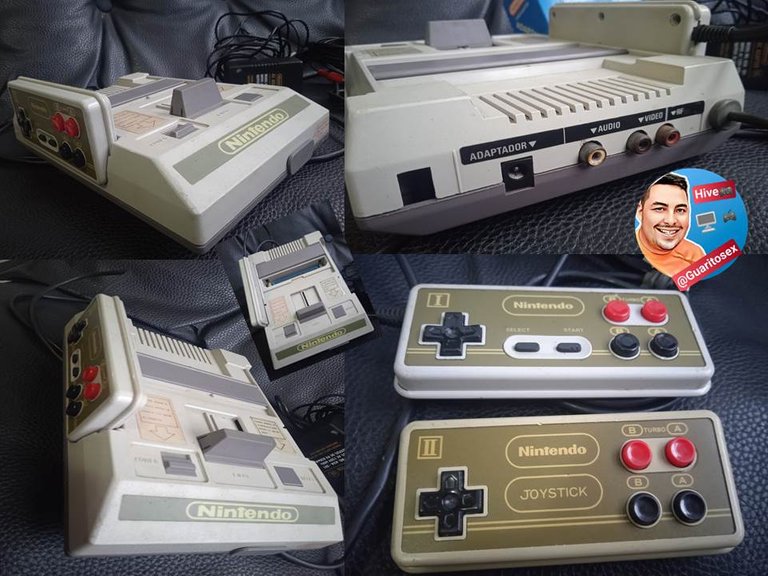 Good morning community gamer lovers of consoles and retro games, this time I come to show this fabulous console and mention some curiosities that I met over time as a child was not pending if a console was original or not, my time was dedicated to enjoy the consoles over the years as I have the opportunity to buy and change I dedicate myself to test these items that are so extraordinary that is to play, this console is an American nintendo Asian version also known as FAMICOM, we can say that this is like the Slim or small version of this fabulous NES console, in general feature and game capacity we can say that they run the same titles the games came out for both versions, both the American NES and Asian nintendo.
Buenos días comunidad gamer amantes de las consolas y juegos retro, en esta oportunidad vengo a mostrar esta fabulosa consola y mencionar algunas curiosidades que conocí con el tiempo cuando niño no estaba pendiente si una consola era original o no, mi tiempo estaba dedicado a disfrutar de las consolas con los años ya que cuento con la oportunidad de comprar y cambiar me dedico a probar estos artículos que son tan extraordinarias que es jugar, esta consola es una nintendo americana versión asiática conocida también como FAMICOM, podemos decir que esta es como la versión Slim o pequeña de esta fabulosa consola NES, en rasgo generales y capacidad de juego podemos decir que corren los mismo títulos los juegos salieron para ambas versiones, tanto la NES americana como nintendo asiática.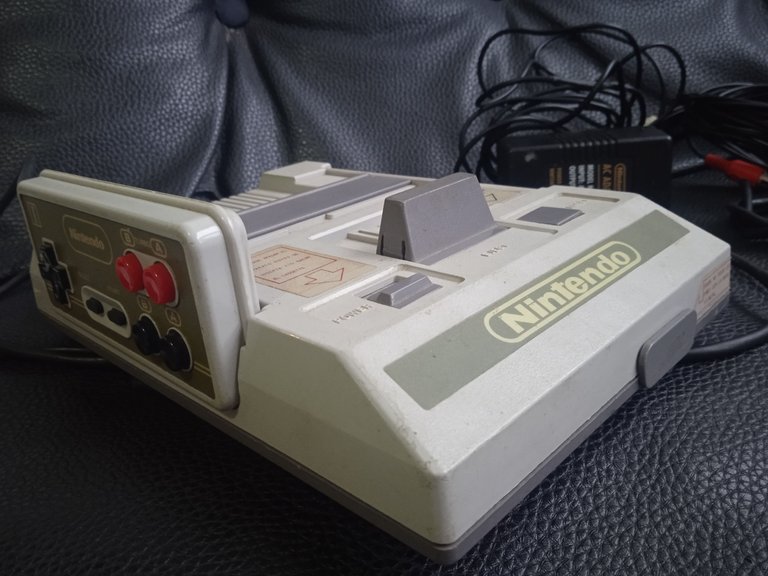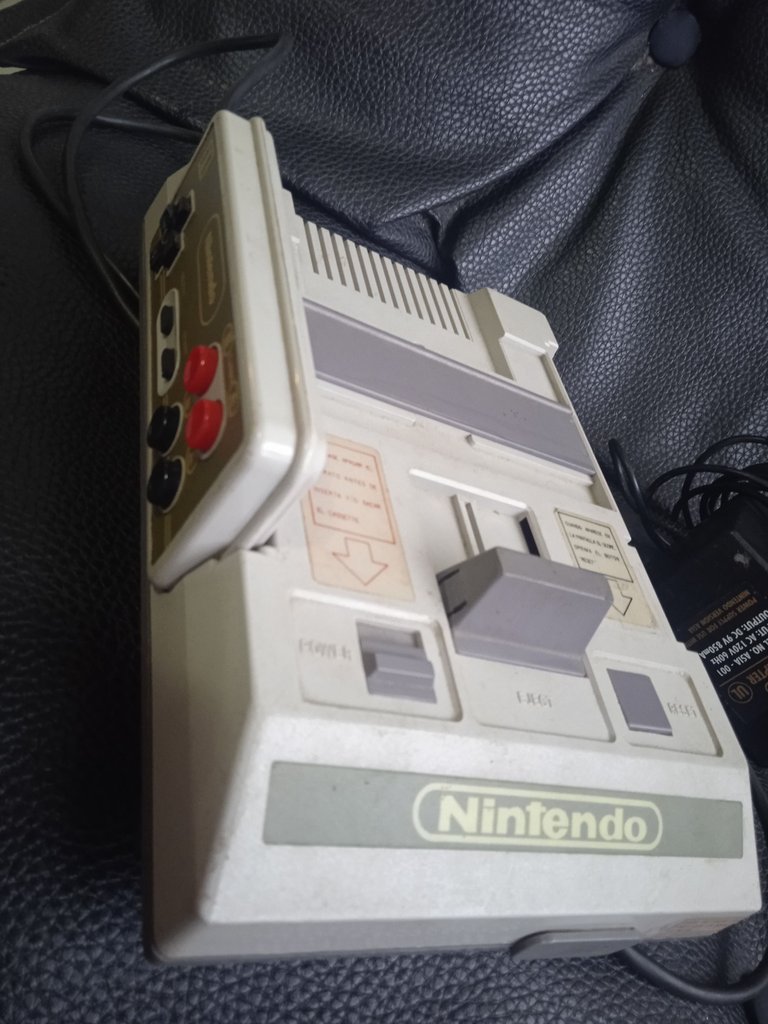 For the time we had adapters for tapes or game cartridges, both consoles if we had small tapes or large tapes this can be said to be the accessories that these consoles present us, to not fall short with the titles we could enjoy everything, among the differences we have in general of both consoles the famicom, which is the console that I am showing that I acquired recently with exchange between friends, we can see that the controls are glued to the console, this is a negative point, if we damage a control or both controls the console is useless to play games, because they are glued to the control 1 and control 2, and to repair it is a matter of a person who restores or has a control to remove the spare and it is somewhat complicated.
Para la época teníamos adaptadores para cintas o cartuchos de juego, ambas consolas si contábamos con cintas pequeñas o cintas grandes esto se puede decir que son los accesorios que nos presentan estas consolas, para no quedarnos cortos con los títulos podíamos disfrutar de todo, entre las diferencias que tenemos en general de ambas consolas la famicom, que es la consola que estoy mostrando que adquirí hace poco con intercambio entre amigos, ella podemos ver que los controles vienen pegados a la consola esto es punto negativo, que si dañamos un control o ambos controles queda la consola inservible para jugar quedaría para probar juegos, porque vienen pegado el control 1 y control 2, y para reparar es cuestión de una persona que restaure o tenga un control para sacar los repuesto y es algo complicado.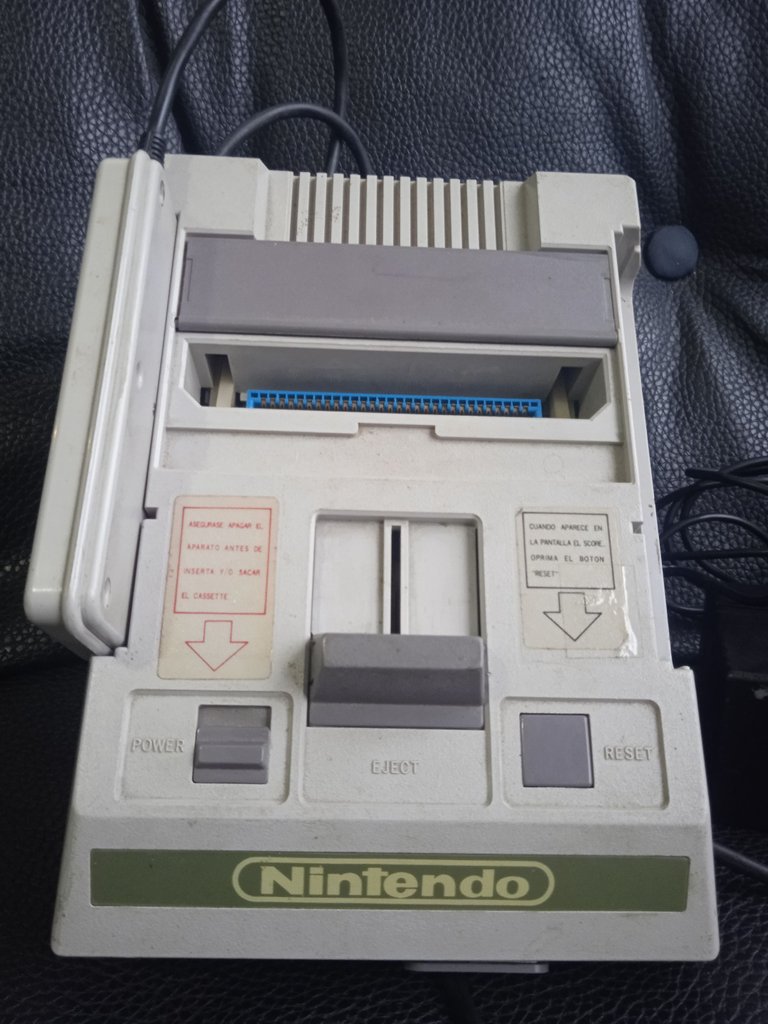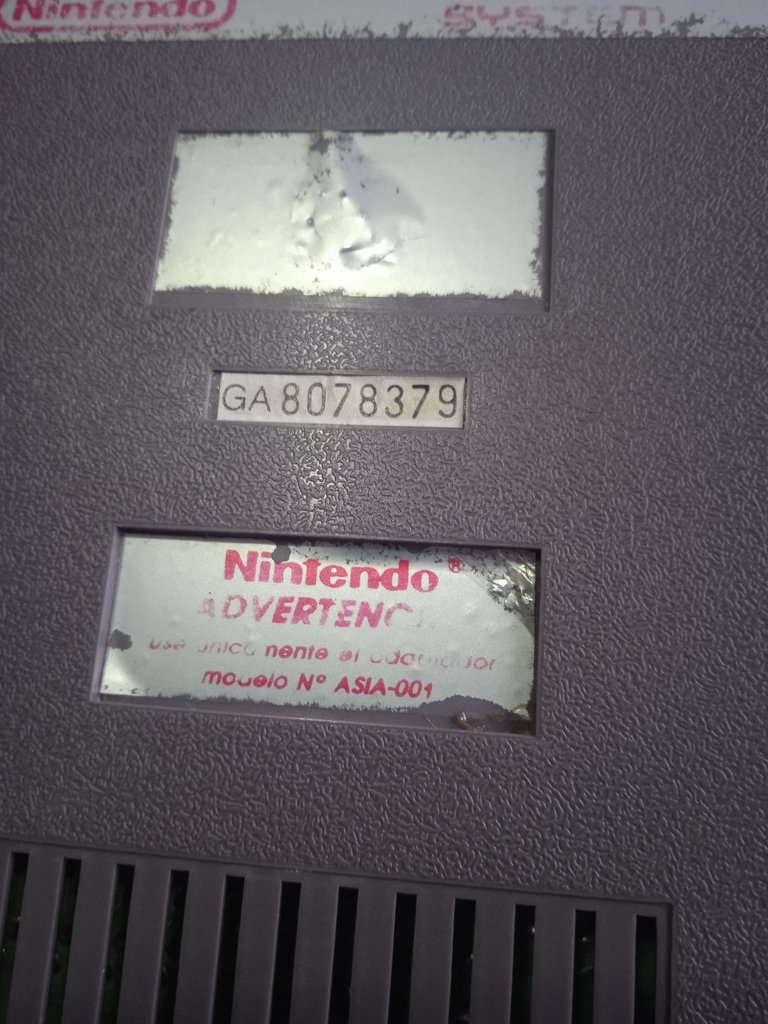 In particular I am going through a similar situation with this console that is the command control 2 came disconnected because it presented failure, control 1 is 100% operational and I can use to play perfectly, this console is something curious did not come from the factory with the gun that accessory must be purchased separately in mercadolibre I was finding out has a high price of 50 dollars seems to me an exaggeration, when I acquired this console did not bring the power adapter I had to buy a second hand one, but it emits a sound when the console is on, it was patched with teipe the cable and I had to do an aesthetic work with heat shrink, this console was one of the most pirated worldwide I think even there consoles of this type, called clone or clones is why I always dedicate myself to find only nintendo NES consoles for collection and trade.
En particular me está pasando una situación parecida con esta consola que es el mando control 2 venia desconectado porque presentaba falla , el control 1 esta 100% operativo y puedo utilizar para jugar perfectamente, esta consola es algo curioso no venía de fábrica con la pistola ese accesorio se debe comprar aparte en mercadolibre estuve averiguando tiene un precio elevado de 50 dólares me parece una exageración, cuando adquirí esta consola no traía el adaptador de corriente tuve que comprar uno de segunda mano, pero emite un sonido cuando esta prendida la consola, estaba remendada con teipe el cable y tuve que hacer un trabajo estético con termoencogible, esta consola fue una de las más pirateadas a nivel mundial creo que aun ahí consolas de este tipo, llamadas clon o clones es por eso que siempre me dedico a buscar solo consolas nintendo NES para colección y comercio.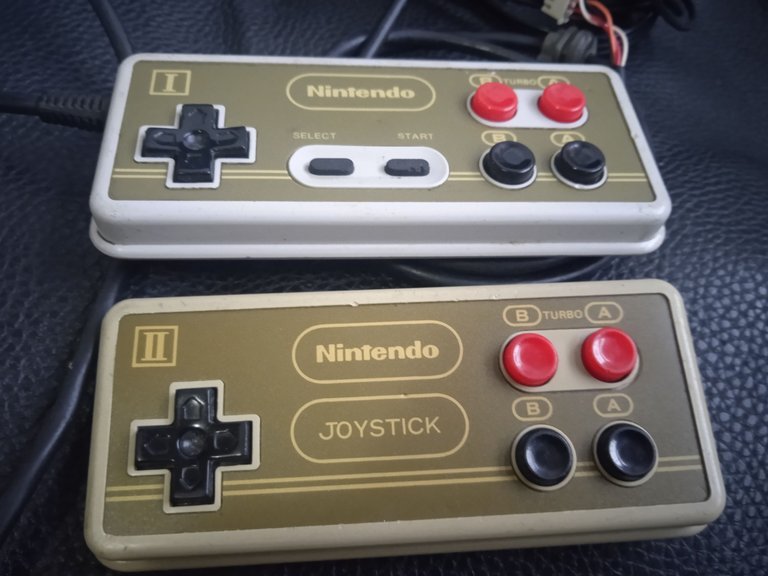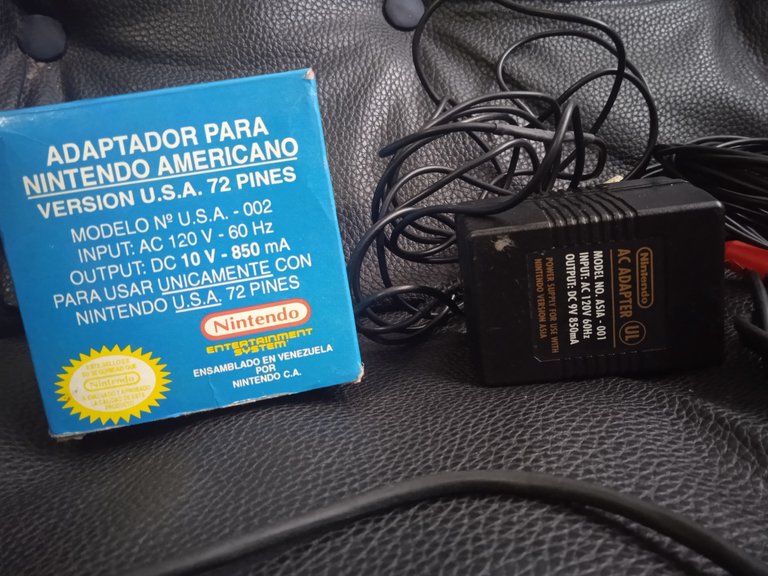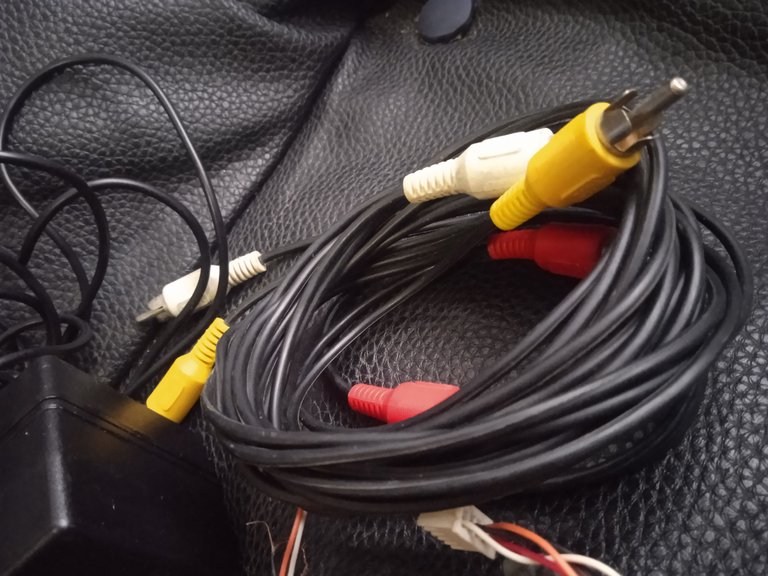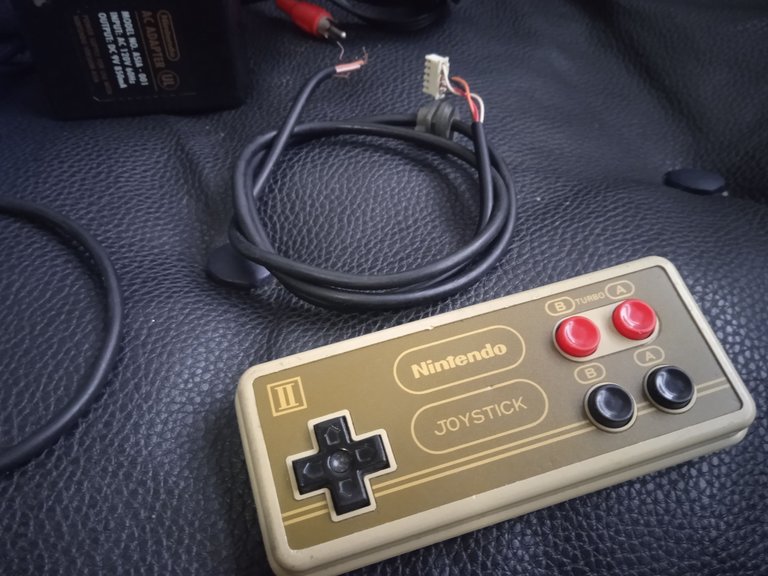 Another curiosity of this console is that in Venezuela at the time of the 80's there was a nintendo factory and made these consoles, this is a curious fact because many people think they are original others say they are clones but for that time the logos or box nintendo and mario bros was similar to the originals, always created that doubt still do not know if it is original or replica are myths and legends with this console, that's why I bought it to try it and see how it is, it is still in the process of restoration but it works to continue enjoying the catalog of game that brings us nintendo.
Otra de las curiosidades de esta consola es que en Venezuela en la época de los años 80 había una fábrica de nintendo y realizaban estas consolas, esto es un dato curioso porque muchas personas piensan que son originales otros dicen que son clones pero para esa época los logotipos o caja de nintendo y mario bros era similares a los originales, siempre se creó esa duda aún no se sabe si es original o replica son mitos y leyendas con esta consola, es por eso que la adquirí para probarla y ver que tal, aún está en proceso de restauración pero funciona para seguir disfrutando de los catalogo de juego que nos trae nintendo.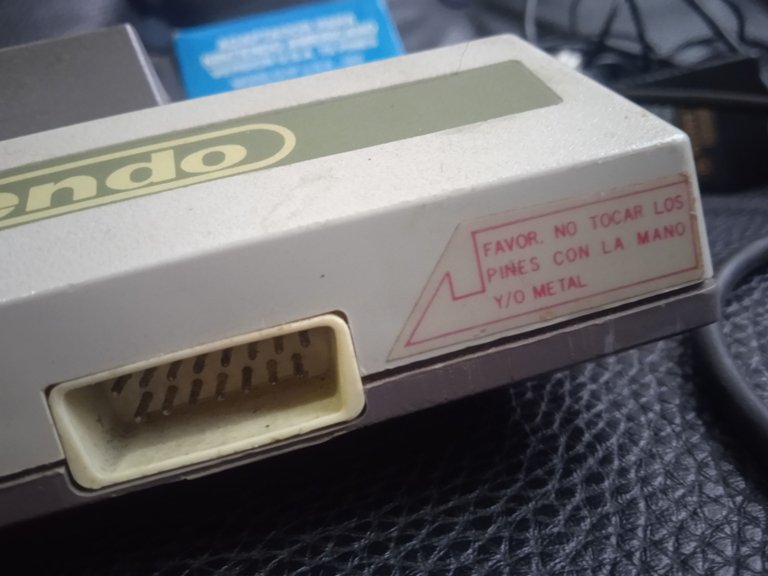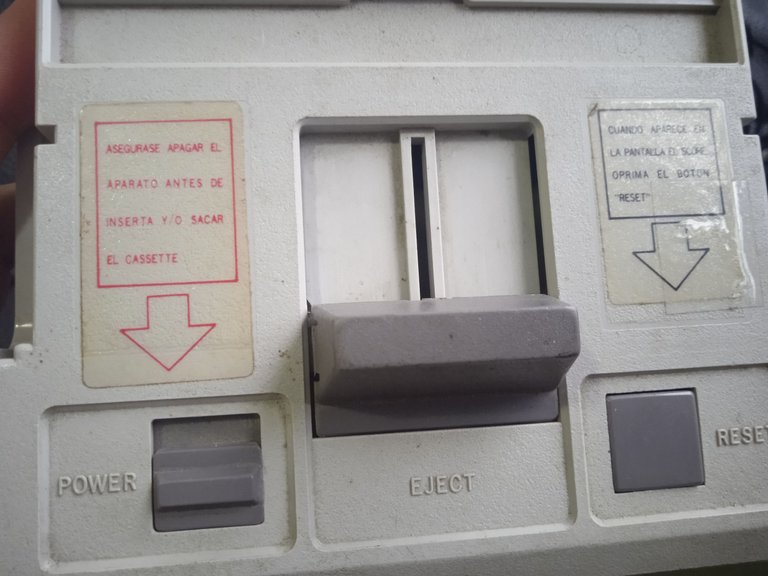 All images are personal images taken with my cell phone.
Todas las imágenes son personales tomadas con mi celular.