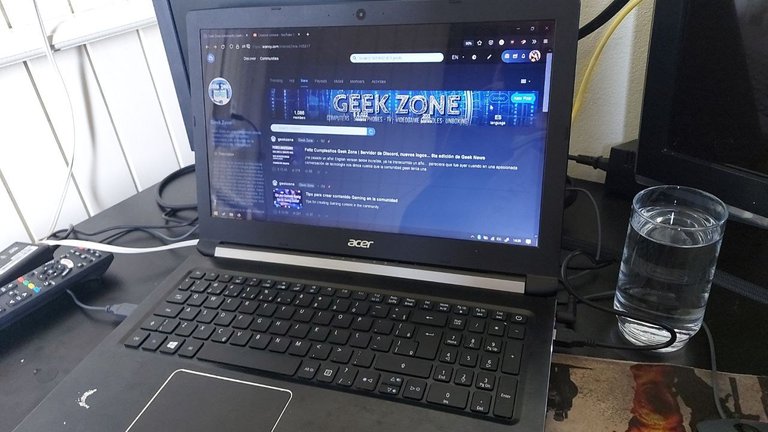 Two weeks ago I made a post about this new Acer I got, and I was very excited because of it's capabilities. Two weeks later and it's safe to say that it has lived up to my expectation and more!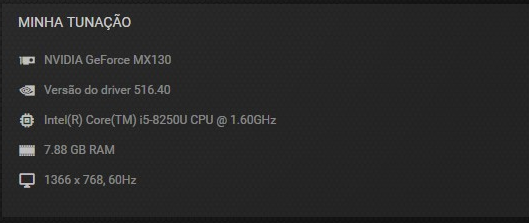 From the beginning I was expecting a good enough performance with these specs. While the CPU isn't anything special, it's on par with the Ryzen 3 2200G I owned for a long time - the only difference being of course that I can't overclock this. However, that's absolutely fine and I personally have found no need for any overclocking so far. All apps and games I use or play are running just fine.
The GPU here does have some headroom for overclocking, however from what I've tested it has no significant impact besides draining my batter life faster.
I recorded 3 games running in this machine using Steam's FPS counter. Keep in mind that I do lose some FPS while recording since this does not have an encoder (NVENC is not available for the MX130), but I did find that Xbox's Game Bar recording tool is more than good enough for some quick recording. I'd say the difference is between 5 to 10FPS depending on what's going on in the game.
Sorry for the sloppy gameplay, I recorded this in bed :P
The first game here is one I've been playing a lot on this laptop: Metal Gear Solid V.
The framerate does reach 60FPS at certain moments but hover at the 55FPS mark, which is fully playable for me and I've experience minimal screen tearing or stuttering.
While the graphics don't look as good as they did on my old machine to achieve such a framerate, I still think it's a decent enough experience. Not to mention I first played this on the Playstation 3 and let's just say that wasn't the best experience out there.
Hitman struggles a little more than MGSV which was a little odd first but I'm pretty sure this game is a lot more CPU intensive, so it makes sense. A lot more characters and things going. That said, it's still very playable and manages to look good enough at 720p. Not to mention I am playing on the laptop's 15 inch screen so lower resolutions don't look as bad as they would on a larger TV or monitor.
Now here, this is what really surprised me. Resident Evil 2 is perfectly playable on this machine, if 30-40FPS is good enough for you, and it sure is for me. It's clear that the graphics take a pretty good hit, however that's not something that bothers me much and does not take away from the immersion. It's still a really fun experience that somehow still lasts around 50 minutes when playing on battery, something which I tested while on a family dinner at my grandmother's house after having some nice grilled fish and having nothing else to do.
These are the more graphically intensive games that I have installed right now, but I have tried out GTA V, Insurgency Sandstorm and Battlefield 1, all run with acceptable results as well, with GTA V being an almost constant 60FPS at medium settings.
For eSports titles this thing is also really capable, delivering a solid 120FPS in CSGO at low settings and a locked 60 in Overwatch with medium to high settings.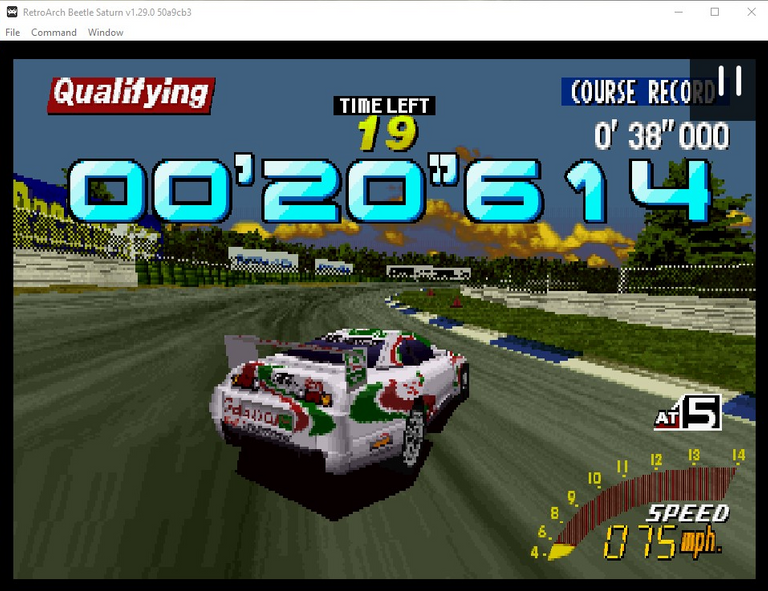 The fun SEGA Touring Car Championship running on Beetle Saturn, thanks @acstriker for the recommendation!
Well, those who know me are probably aware that I'm a big fan of emulating older titles. Not just for nostalgia but because I just love them in general.
I was pleasantly surprised with this machine as well, handling everything from the PS1 and Saturn to the Gamecube and PS2 with relative ease. I've watched videos online of the 940MX, which is pretty close to this card handling games such as Breath of the Wild and Mario Kart 8 on CEMU - that is REALLY impressive!
I don't have much interest in those games anymore, but it's great knowing that they run.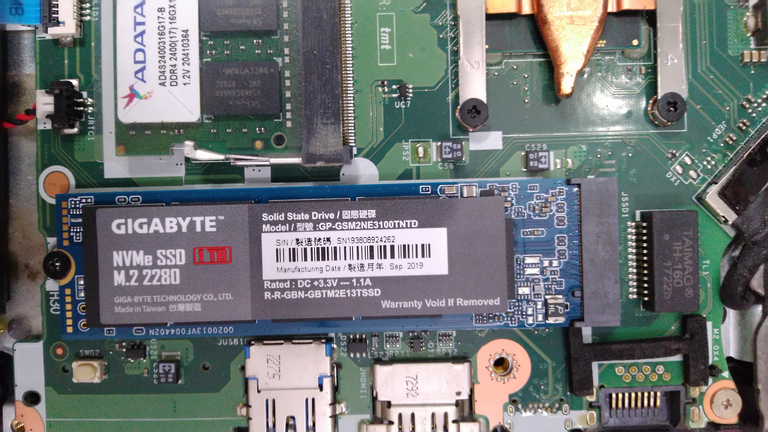 Photo from here.
Another thing that was quite a pleasant surprise with this laptop was its expandibility. While there is only one slot for socketable RAM, it has an NVMe SSD slot and a 2.5" SATA 3 port. I'm currently running everything on a Kingston SSD in the SATA 3 port, and it's been a really good experience regarding boot times and overall speed, together with an external 500GB hard drive just so I can fit more games. I do plan on purchasing a 240GB NVMe m.2 SSD however, with at least 1TB of storage so I never have to worry about it again on this machine.
I'm also waiting for that so I can install Linux here. If I could, I'd run Linux exclusively, however my dad also uses this laptop for some gaming and sometimes when he needs to work at home.
Luckily the laptop is mostly mine, but since my dad is a total boomer he refuses to learn any OS that isn't Windows or Android. That's alright though, it'll mean more separation between my files and the "guests" files.
I'm also unsure how well this graphics card will work when running under Linux, as I've heard they have some issues, but I'm sure I can figure something out.
Overall, I'm really surprised with this, considering I paid less than $150USD for it. It's a great modern laptop with a sturdy build quality, lots of performance and a great selection of ports, including even USB-C.
I don't know if the price I got was lucky or common, but if you can find something like this for cheap, definitely give it a grab. This will be my main work and gaming machine until my Steam Deck arrives in Q4 and I'm pretty happy with what I have.
Nice job Acer, just a shame I always mix you up with ASUS.
Have a good one, muchachos y muchachas.