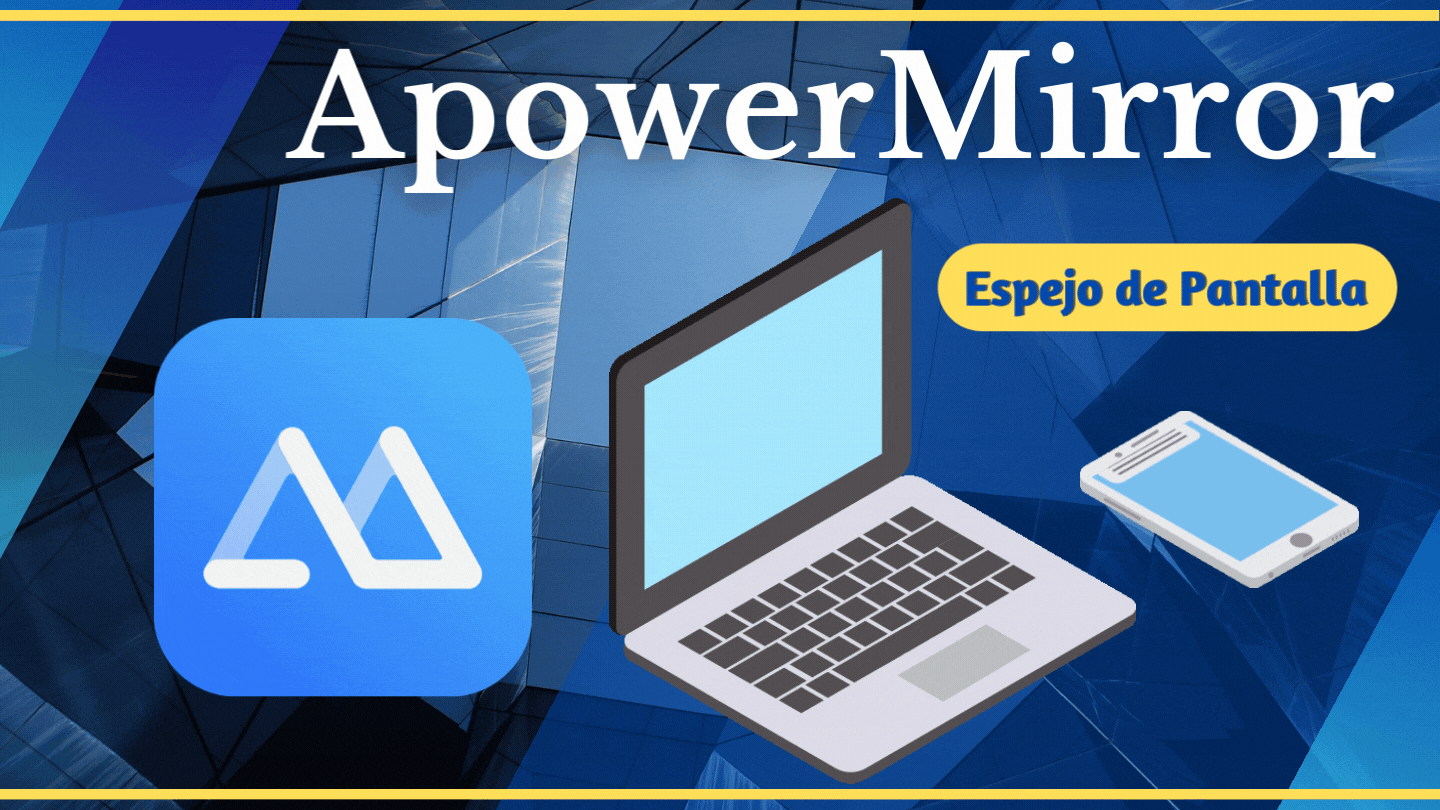 Hola, hola, mis estimados Geeks.
¿Alguna vez han querido gestionar su celular desde la computadora? ¿o la computadora desde el celular?
Ahora mismo hay muchas apps que lo permiten, algunas con características más avanzadas que otras, algunas pagas, otras gratis pero limitadas, algunas con la capacidad de ofrecernos exactamente lo que buscamos, y otras que definitivamente no nos convencen. Lo anterior lo digo con conocimiento de causa, he probado muchas de estas apps, y solo dos han cumplido mis expectativas y necesidades, de una de ellas les hablaré en esta publicación porque recientemente la han actualizado y ahora me parece genial.
Hello, hello, my dear Geeks.
**Have you ever wanted to manage your cell phone from your computer? or your computer from your cell phone?
Right now there are many apps that allow it, some with more advanced features than others, some paid, some free but limited, some with the ability to offer us exactly what we are looking for, and others that definitely do not convince us. I say this with full knowledge, I have tested many of these apps, and only two have met my expectations and needs, one of them I will talk about in this post because it has recently been updated and now I think it's great.

ApowerMirror
Esta herramienta es desarrollada por Apowersoft, una marca que tiene en su haber una lista de aplicaciones geniales de las que seguramente les hablaré en otra oportunidad, por ahora nos enfocaremos en ApowerMirror que entre otras cosas nos permitirá no solo duplicar la pantalla de un dispositivo móvil en la PC o viceversa, sino que también nos permite gestionarlos a distancia. Esto quiere decir, por ejemplo, que podremos jugar desde la computadora con teclado, mouse, y hasta sonido, un juego que se esté ejecutando desde el celular, o que podremos desde el celular controlar la computadora en tiempo real. Hago especial énfasis en el hecho de controlar los dispositivos porque muchas apps solo permiten duplicar la pantalla y ya, pues ApowerMirror va más allá, incluso en su versión gratuita.
ApowerMirror nos permite gestionar dispositivos que estén en una misma red WIFI (versión gratuita), y también dispositivos que no lo estén, en este último caso es necesario tener acceso a la función Aircast (versión paga). Para términos de esta reseña lo haremos con la versión gratuita que es la que yo estoy usando, en este caso si necesitaremos que ambos dispositivos estén en una misma red, caso contrario se pueden conectar vía USB, lo que obviamente requiere un cable de conexión entre el dispositivo móvil (celular / tablet) y el computador (PC / laptop).
ApowerMirror
This application is developed by Apowersoft, a brand that has to its name a list of great applications that I will surely tell you about in another opportunity, for now, we will focus on ApowerMirror that among other things will allow us not only to duplicate the screen of a mobile device on the PC or vice versa, but it also allows us to manage them remotely. This means, for example, that we will be able to play from the computer with a keyboard, mouse, and even sound, a game that is being executed from the cell phone, or that we will be able to control the computer in real-time from the cell phone. I make special emphasis on the fact of controlling the devices because many apps only allow you to duplicate the screen and that's it, but ApowerMirror goes further, even in its free version.
ApowerMirror allows us to manage devices that are in the same WIFI network (free version), and also devices that are not, in the latter case it is necessary to have access to the Aircast function (paid version). In terms of this review, we will do it with the free version which is the one I am using, in this case, if we need both devices to be in the same network, otherwise, you can connect via USB, which obviously requires a cable connection between the mobile device (cell phone/tablet) and the computer (PC / laptop).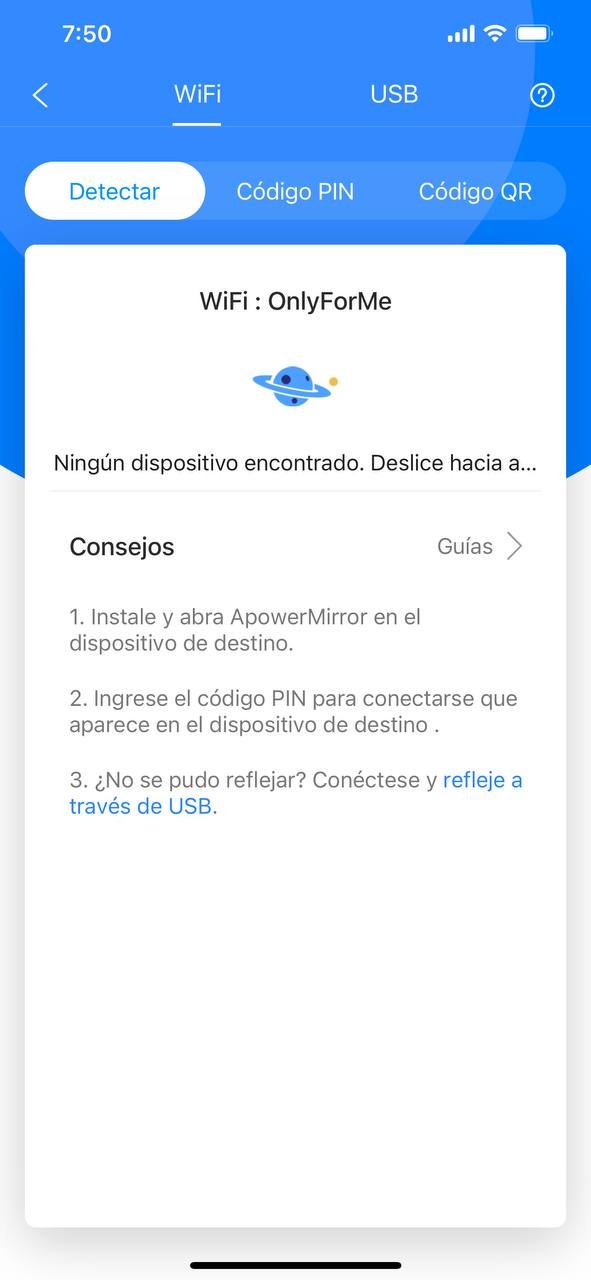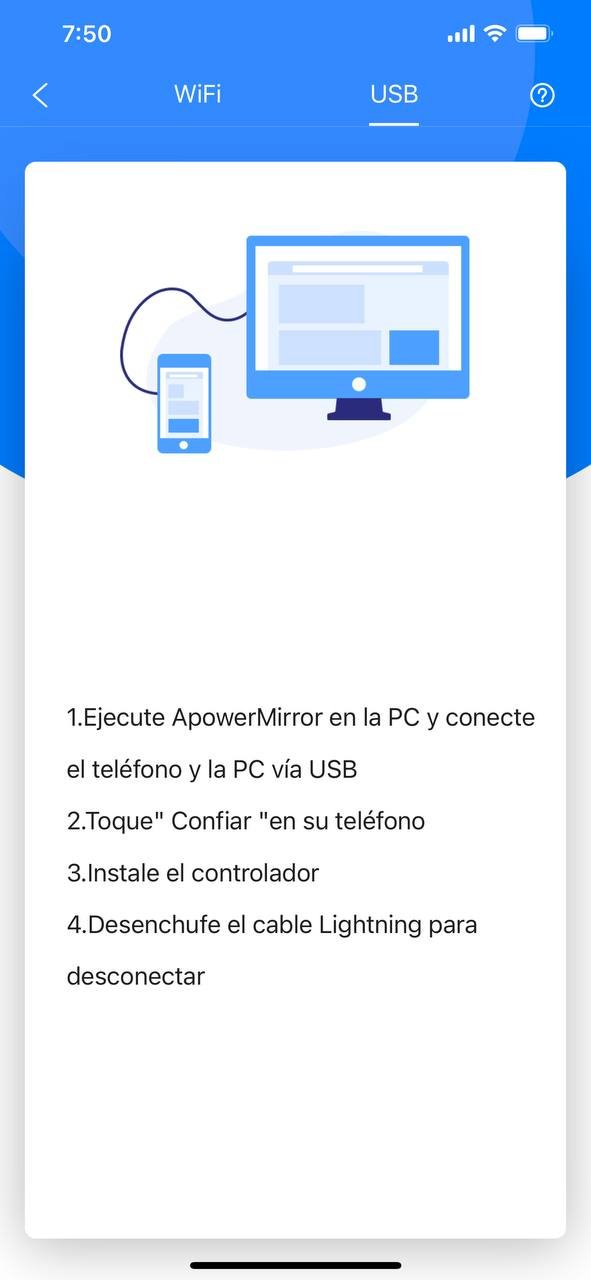 Antes de continuar debo aclarar que las pantallas que se muestran a continuación corresponden a la versión de ApowerMirror para iOS, asumo que el proceso en Android debe ser similar.
Para iniciar es necesario ejecutar la aplicación tanto en el dispositivo móvil como en el computador, al final de la publicación les dejaré los enlaces de descarga para su instalación. Presionamos duplicar desde el dispositivo móvil, la app nos mostrará los dispositivos disponibles para el enlace, seleccionamos en el computador en este caso, y posteriormente se nos muestran 3 opciones: duplicar móvil a PC, duplicar PC a móvil, y control remoto de power point.
Before continuing I should clarify that the screenshots shown below correspond to the version of ApowerMirror for iOS, I assume that the process on Android should be similar.
To start it is necessary to run the application both on the mobile device and on the computer, at the end of the publication I will leave the download links for installation. We press duplicate from the mobile device, the app will show us the available devices for the link, we select the computer in this case, and then we are shown 3 options: duplicate mobile to PC, duplicate PC to mobile, and remote powerpoint control.

Duplicar Móvil a PC
Al seleccionar esta opción es necesario desde el computador aceptar la conexión entrante. Luego, al menos en el caso de iPhone, debemos ir al centro de control y elegir el dispositivo que duplicará la pantalla. Aquí viene la parte maravillosa, la que yo más agradezco desde que está disponible para iOS, pues desde el computador tomamos el control del móvil, podemos visualizar el escritorio del móvil en pantalla completa, hacer capturas, grabar la pantalla (limitado en versión gratuita), y lo mejor, controlar el celular con el mouse / teclado. Para esto último, es necesario establecer una conexión vía bluetooth entre el celular y el computador, solo así podemos dar uso a esta maravillosa función, que por largo tiempo estuvo exclusiva para Android.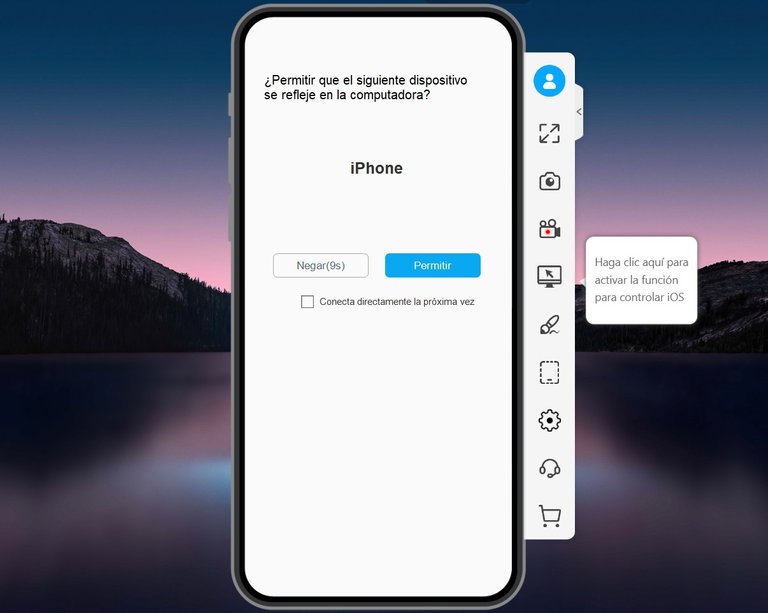 Duplicate Mobile to PC
When selecting this option it is necessary for the computer to accept the incoming connection. Then, at least in the case of the iPhone, we need to go to the control center and choose the device that will duplicate the screen. Here is the wonderful part, which I appreciate the most since it is available for iOS because from the computer we can take control of the mobile, we can view the mobile desktop in full screen, take screenshots, record the screen (limited in free version), and best of all, control the cell phone with the mouse/keyboard. For the latter, it is necessary to establish a Bluetooth connection between the cell phone and the computer, only then we can make use of this wonderful feature, which for a long time was exclusive to Android.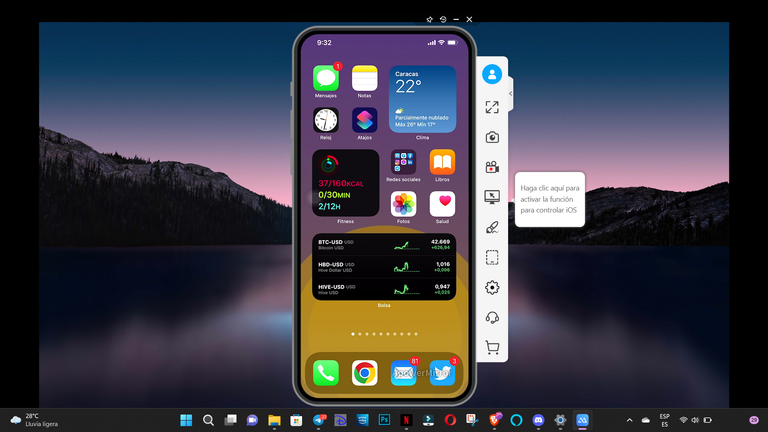 Duplicar PC a Móvil
En este caso será la pantalla del PC la que veremos en espejo en el celular, y será desde el celular que controlaremos el computador, eso incluye entrada de teclado y mouse, toda una maravilla. Algo genial que podemos hacer desde esta modalidad es utilizar un lápiz o resaltador para marcar la pantalla, de manera que, si estuviésemos compartiendo la pantalla del computador con terceros en una presentación, desde el celular podemos señalar, resaltar, marcar, etc., como si se tratase de una pizarra; de hecho, hay una función especial llamada pizarra que abre una pantalla en blanco para esto.
Duplicate PC to Mobile
In this case, it will be the PC screen that we will see mirrored on the cell phone, and it will be from the cell phone that we will control the computer, which includes keyboard and mouse input, all a marvel. Something great we can do from this mode is to use a pencil or highlighter to mark the screen, so that, if we are sharing the computer screen with others in a presentation, from the cell phone we can point, highlight, mark, etc. as if it were a whiteboard; in fact, there is a special function called whiteboard that opens a blank screen for this.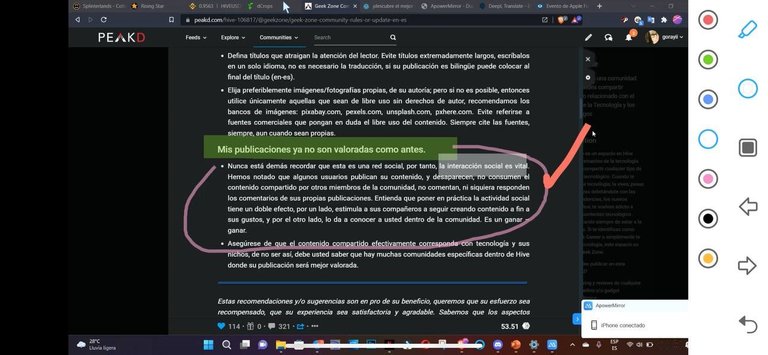 Vista desde el celular / View from the cell phone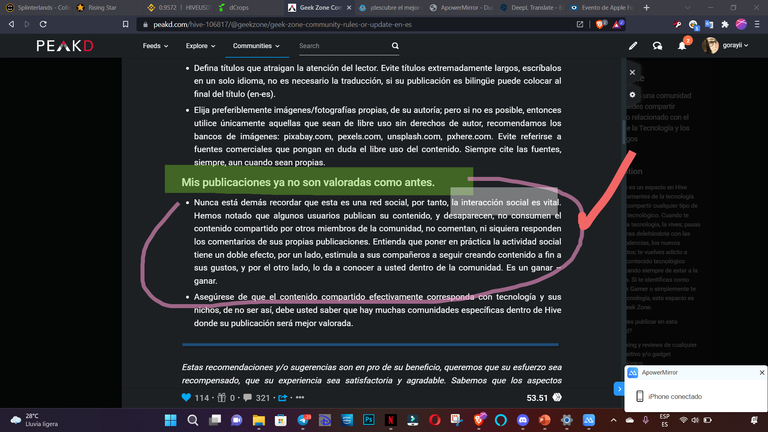 Vista desde el computador / View from the computer

Control Remoto de PowerPoint
Esto es algo genial, sobre todo cuando los chamos están en clases online y deben hacer sus exposiciones haciendo uso de presentaciones en powerpoint, porque con esta función podemos controlar las diapositivas (reproducir, avanzar, retroceder), tal cual lo haría un presentador clicker inalámbrico.
PowerPoint Remote Control
This is great, especially when the kids are in online classes and must make their expositions using PowerPoint presentations, because with this function we can control the slides (play, forward, rewind), just like a wireless clicker presenter.

Adicional a las funciones ya descritas, ApowerMirror incluye unas funciones adicionales que permiten como ya mencioné tener una pizarra, pero también permiten gestionar y transferir archivos entre los dispositivos conectados. La verdad es que el tema de gestión de archivos no lo puedo usar porque está disponible solo para dispositivos Android, así que si ustedes lo prueban luego me cuentan que tal les pareció…y sí, muy a mi pesar este punto se lo lleva el team Android.
In addition to the functions already described, ApowerMirror includes some additional functions that allow, as I mentioned before, to have a whiteboard, but also to manage and transfer files between connected devices. The truth is that I can't use the file management feature because it is only available for Android devices, so if you try it then let me know what you think... and yes, very much to my regret this point goes to the Android team.
Por último, pero no menos importante está el tema de la configuración, ajustes que entre otras cosas nos permitirá definir la configuración de pantalla, resolución, tamaño, velocidad de decodificación, modo de renderización, modo de conexión USB, uso del mouse o touch, activar o desactivar la transmisión del sonido de un dispositivo a otro (solo para iOS), ajustes de privacidad, atajos de teclado, etc.
Last but not least is the configuration, settings that among other things will allow us to define the screen configuration, resolution, size, decoding speed, rendering mode, USB connection mode, mouse or touch use, enable or disable sound transmission from one device to another (only for iOS), privacy settings, keyboard shortcuts, etc.
Por cierto, ApowerMirror permite duplicar pantalla entre dispositivos móviles, lo probé con el celular de mi hija y pude proyectar de iOS a Android, y viceversa, con la salvedad que solo permite visualizar pantalla, no así el control del dispositivo remoto. Otro dato importante es que también permite duplicar pantalla con TVs que tengan sistema operativo Android, yo supongo que esto aplica también para los TV Box basados en Android, como no tengo alguno, pues no lo he podido probar, tarea para ustedes.
By the way, ApowerMirror allows screen mirroring between mobile devices, I tested it with my daughter's cell phone and I could project from iOS to Android, and vice versa, with the caveat that only allows display screen, not the control of the remote device. Another important fact is that it also allows duplicating screens with TVs that have an Android operating system, I guess this also applies to an Android-based TV Box, as I do not have one, I have not been able to test it, the task for you.

En líneas generales, para ser una versión gratuita es bastante completa, aunque la verdad me encantaría tener la VIP porque después de probar ésta que ahora tiene muchas mejoras para iOS, me tiene enamorada. Con la versión VIP podría grabar gameplay de más de 3 minutos y sin marcas de agua, podría conectarme sin límites de tiempo, tendría acceso al teclado de juegos, etc., pero por ahora, es una opción fabulosa. Cabe destacar que aun en la versión gratuita el sonido del iPhone se reproduce en el computador, lo cual no está disponible para Android (punto para iOS, necesitaba hacer esto xD).
Y hablando de los juegos, hay ciertos juegos que tengo en mi celular que pude jugar encantada desde mi laptop, lo que resulta fabuloso para no forzar tanto la vista, y me refiero a "ciertos juegos" porque en los que ejecutan muchos gráficos se siente cierto delay, sobre todo cuando la conexión es vía WIFI, en la conexión por cable USB la experiencia mejora un poco.
In general terms, for a free version, it is quite complete, although the truth is that I would love to have the VIP version because after testing this one, which now has many improvements for iOS, I'm in love with it. With the VIP version I could record gameplay of more than 3 minutes and without watermarks, I could connect without time limits, I would have access to the game keyboard, etc., but for now, it is a fabulous option. It's worth noting that even in the free version the iPhone sound plays on the computer, which is not available for Android (point for iOS, I needed to do this xD).
And speaking of games, there are certain games that I have on my cell phone that I could play with pleasure from my laptop, which is great for not straining my eyes so much, and I refer to "certain games" because in those that run many graphics you feel some delay, especially when the connection is via WIFI, in the USB cable connecting the experience improves a little.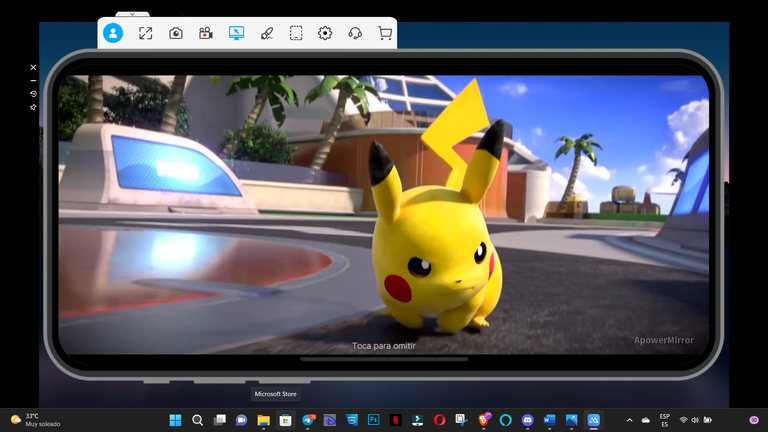 Bueno mis estimados Geeks, esto es todo por ahora. Si tienen alguna recomendación al respecto, otra app que más completa que esta, eso sí, al mismo "precio" jajaja estaré encantada de leerlos.
Well, my dear Geeks, this is all for now. If you have any recommendations, another app that is more complete than this one, at the same "price" hahaha I will be happy to read them.

Todas las imágenes de esta publicación son capturas de pantalla hechas desde un iPhone 12 Pro Max y un computador con sistema operativo Windows11. La portada ha sido creada y diseñada en Canva.