---
Hi, geek zone community. This time, I will review one of the TWS from an already very legendary brand. Of course, you will be familiar with this brand. This brand, in its heyday, had become one of the top world-class brands by selling lots of mobile phones at that time. This brand is famous for its mobile communicator, music edition, and several feature phone variants with excellent durability. The slogan of this brand is "Connecting People." Of course, you can guess what brand this is? Yes, the name of this brand is Nokia.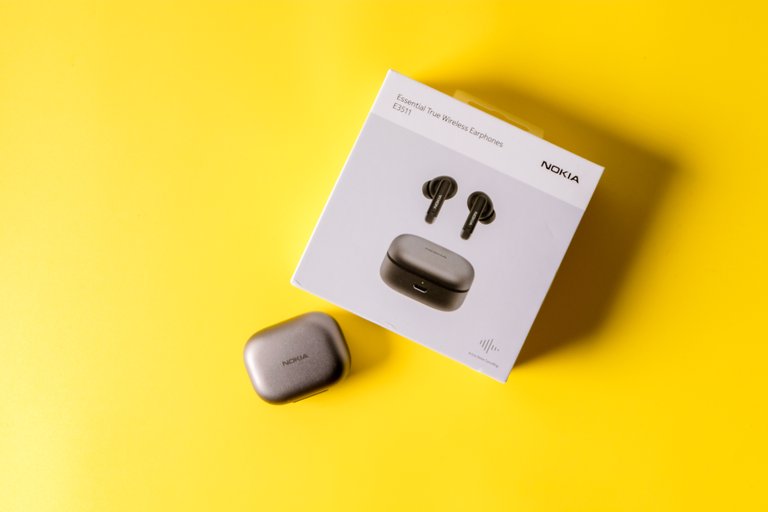 We haven't heard of this brand in a long time. In the past, in the Symbian OS era, they were one of the kings of mobile phones, but because of their selfishness, they were reluctant to adopt Android OS and preferred Windows Phone OS. Finally, they began to be forgotten and left behind. Using the Windows Phone operating system alone could not boost their sales. After the last few years, Nokia finally started to adopt the Android operating system and released several variants of their smartphone. Now Nokia is owned by a Finland company, HMD Global.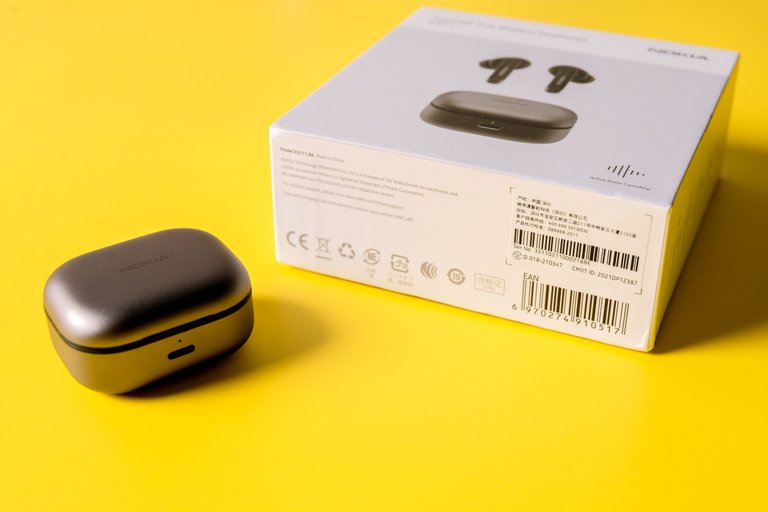 Although now Nokia has started to re-emerge, they still have to try to compete with several other brands that have long adopted the Android operating system. You guys need to know that I had time to try one of the Nokia smartphones, namely Nokia 5.1, from the midrange class, using the Android One operating system, and I think they still maintain a solid impression. I hope that one day they will adopt some of the designs and ideas from their old phones that were successful at the time. Like the Nokia 9210 & 9500, N-Gage (for gaming users), Music Edition, and working with carl Zeiss like the old days.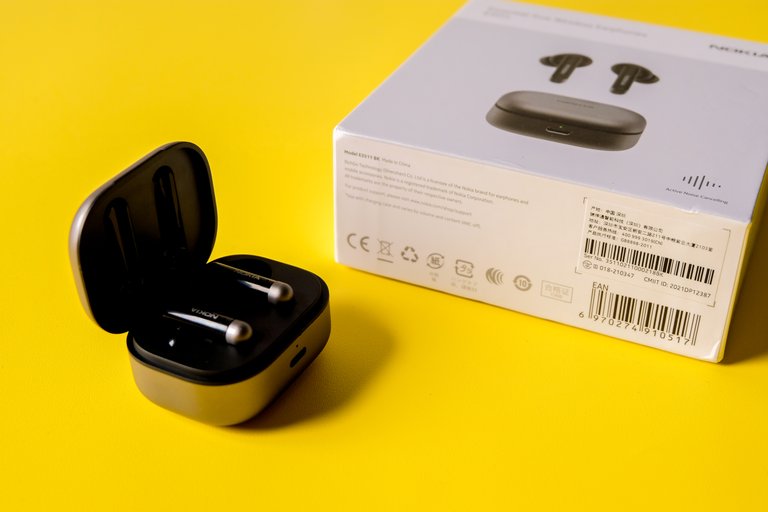 After knowing a bit of Nokia's long-lost history, now is the time for me to unbox and review one of their audio devices, namely the Nokia E3511 True Wireless Earphones with ANC. It is not uncommon for several brands to release their audio products. It is not unusual for them to collaborate with several well-known audio manufacturers to tune their audio devices. One of them is Samsung which is working with AKG.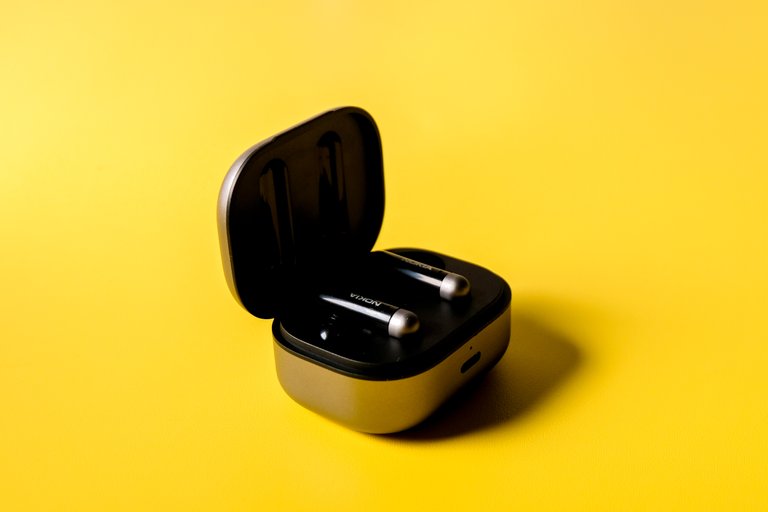 Nokia E3511 cooperates with a company from China in making their audio device, namely RichGo. Honestly, I've never heard of RichGo's name in the audio world, and I only know Knowledge Zenith (the same company from China).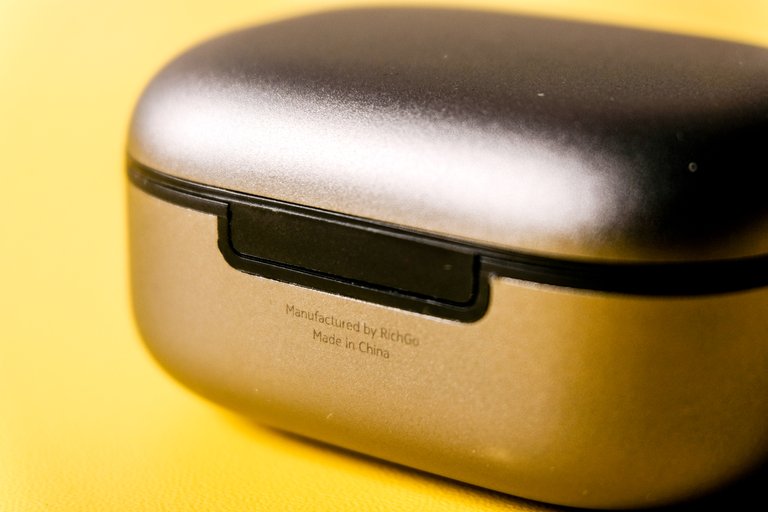 Some of the Nokia E3511's superior features are battery life of up to 25 hours (with charging case), Bluetooth 5.2, IP44 (weatherproof), and ANC / Ambient Mode.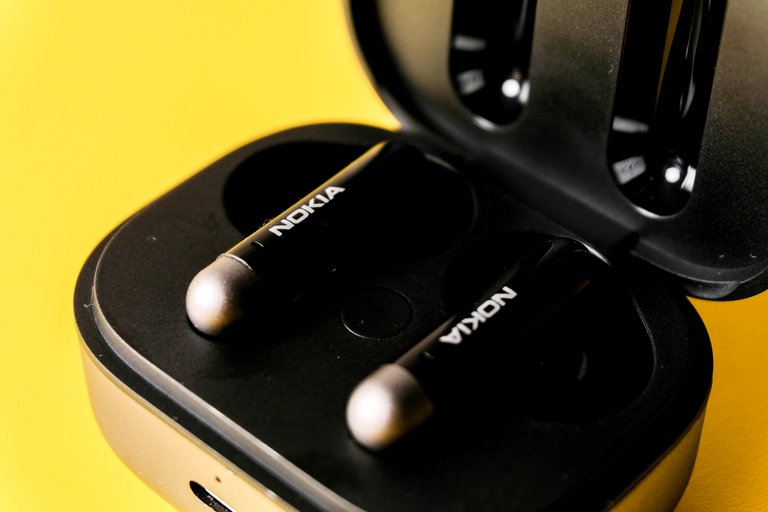 I think the sales package itself is almost the same as most TWS in general, namely the charging case and its earphones unit, charging cable with USB type-c, additional ear tips (Small and Large sizes), and manuals and warranty cards. You need to know that the sales package does not include spare ear tips with size M, so when ear tips of this size are lost, you can only replace them with ear tips but with a different size.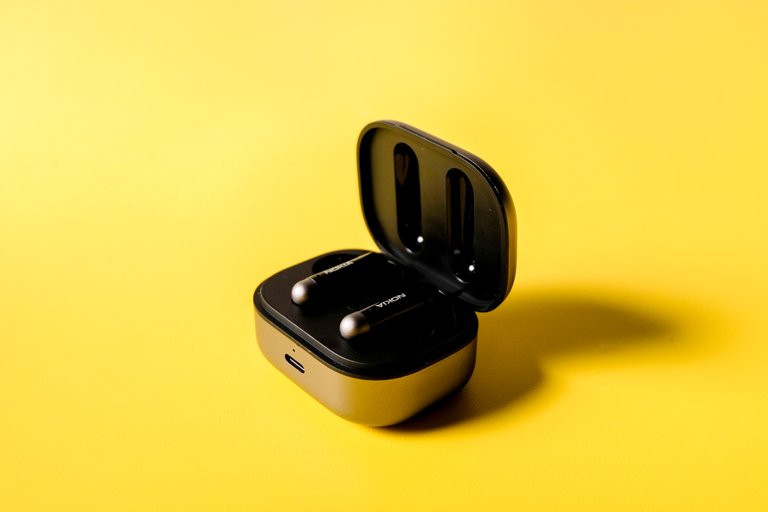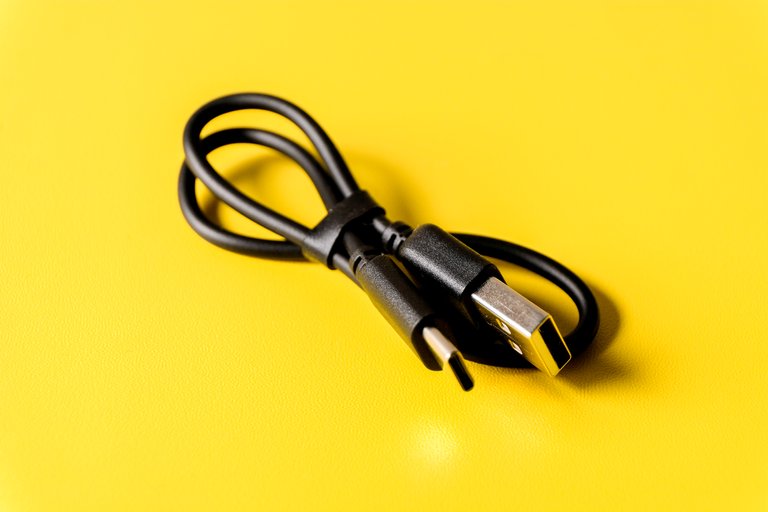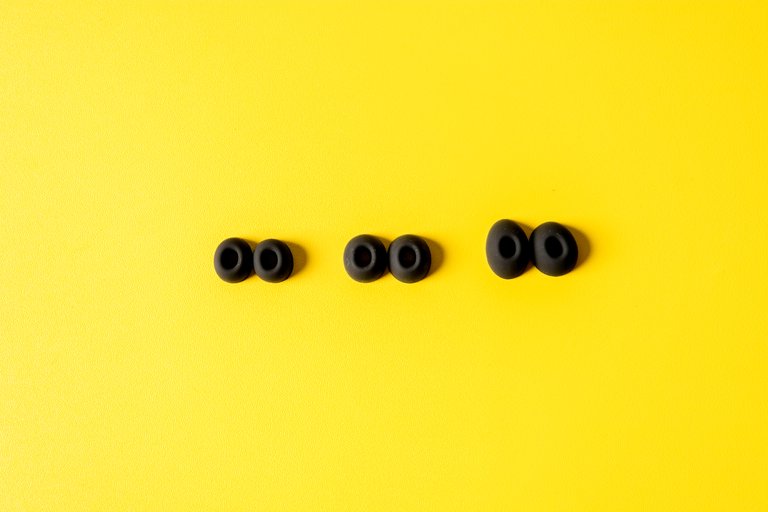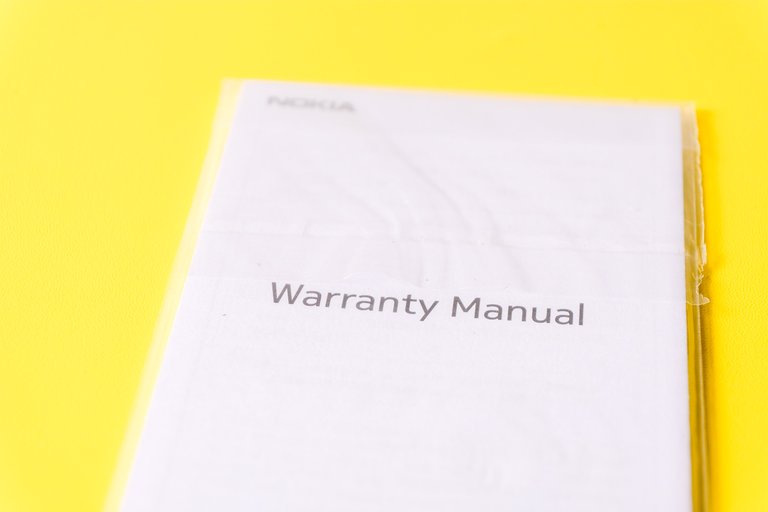 When I first held the charging case, my first impression was that it seemed premium and expensive. Because the charging case is made of metal, the downside is that this charging case feels quite heavy when you hold it. Even if you put it in your trouser pocket, I think it will feel quite heavy. As for the dimensions of the charging case, I think it's pretty standard, not too big and not too small, fits well, and isn't frail. There is a slot for plugging the charger cable in the charging case, and at the top, there is a small LED as an indicator of battery capacity. On the inside of the charging case, there is also a button to reset the TWS.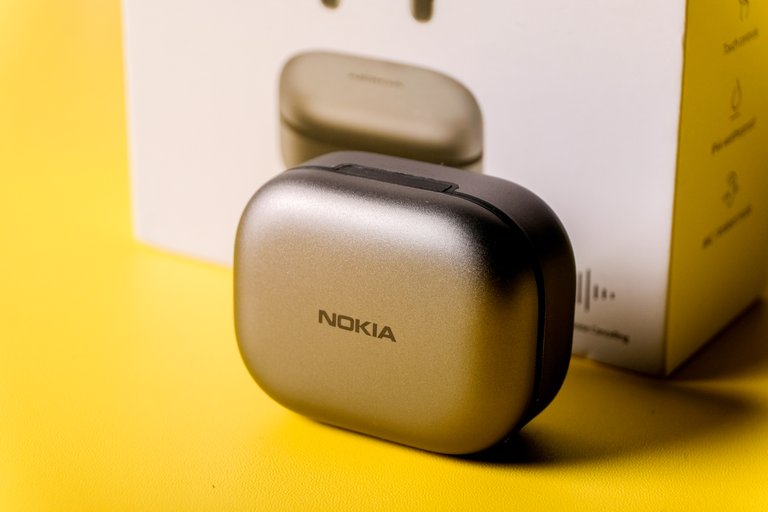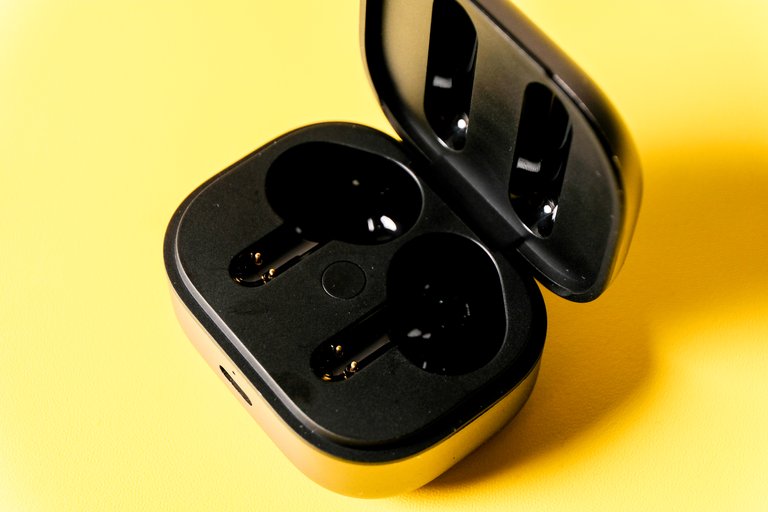 The earphones unit is made of plastic, and this is the part that I love because it slightly reduces the premium design of the charging case. This plastic material is made with a glossy black color, so it will leave fingerprints when you hold it. In addition, this shiny plastic material is also straightforward to get scratched. Although another advantage is that the earphones unit is very light when used. During this unit, I felt very comfortable. I didn't feel pain in my ears when listening to songs for about 2 hours non-stop, with a note that I used ear tips of the right size on my ears. I have also tried the Large size ear tips, and they only lasted about 30 minutes, and my ear area started to feel tired and sore (because the L size ear tips are too big for my ears)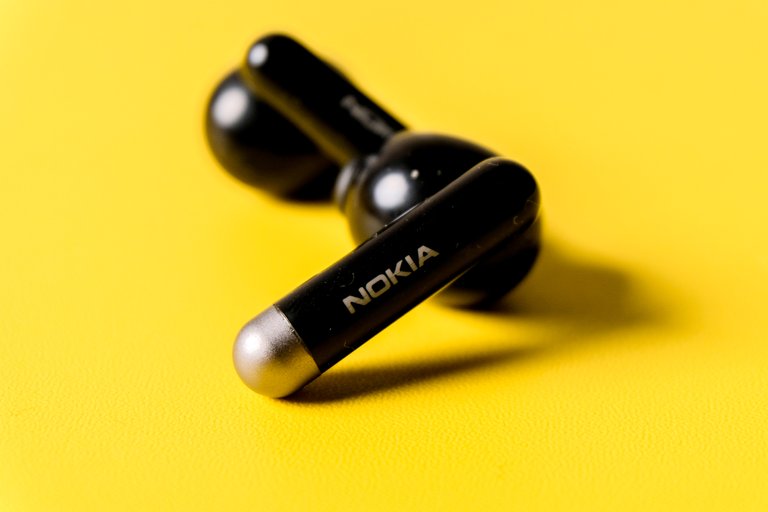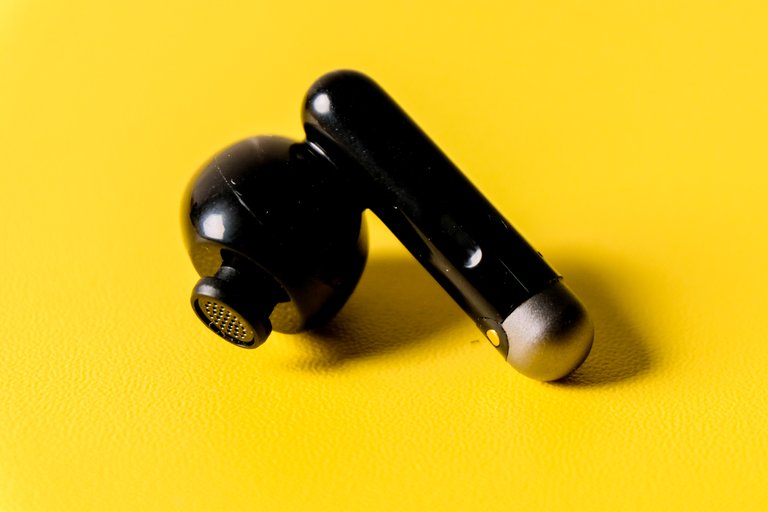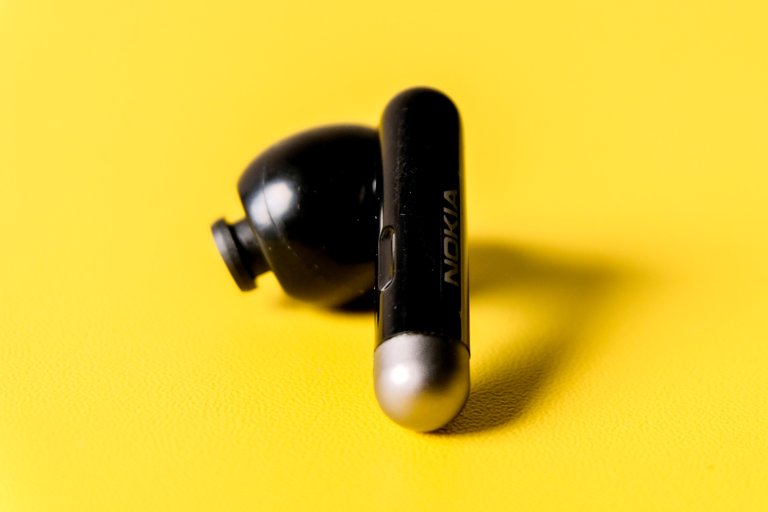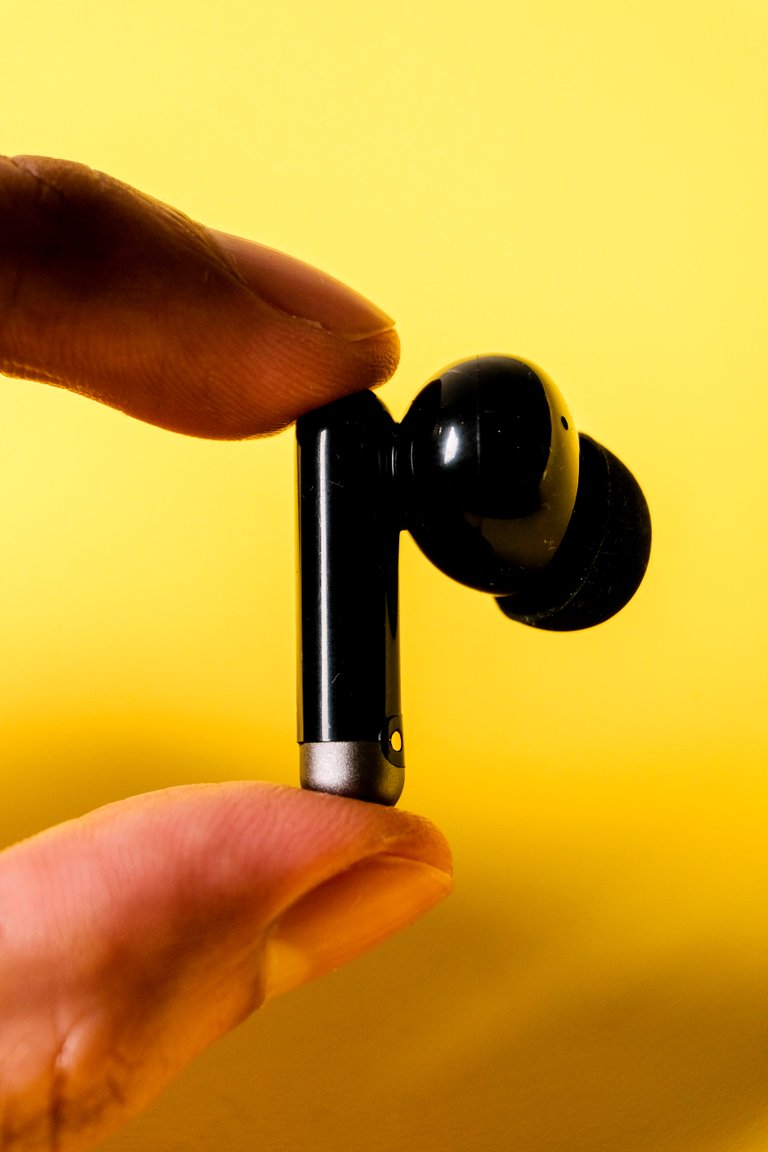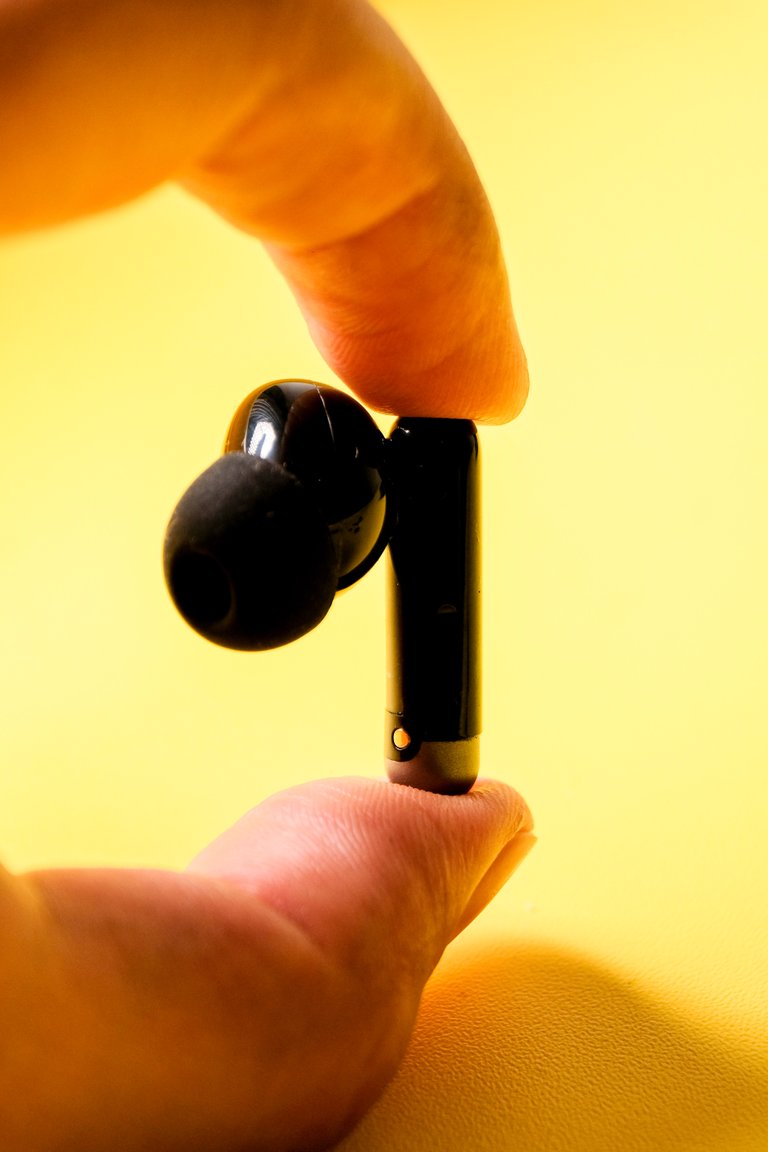 For sound quality, like the slogan on the box, "listen to every detail," I can say that this TWS is not intended for you bass lovers. I think the sound quality produced by the Nokia E3511 is still very standard. I had higher expectations, considering that in the past, Nokia was also famous for their range of Music Edition mobile phones, such as the Nokia N73 ME. In the Nokia N73 ME sales package, there were earphones with stunning sound quality.
Regarding the slogan itself, which carries "listen to every detail," I think it is still too far to hear the details of sharing music genres. For example, when I try to listen to music in the rock genre with this TWS, the points still feel very far away. Even the guitar distortion sound still sounds rough and seems like there is disturbing noise.
But, at that time, I was listening to music using a video-sharing service. And it turns out that this is a very plot twist. Now I will say this TWS is very worth buying. Why? Now I will discuss when using the previous platform to listen to music. Did you know that the music quality from this service can be said to be the lowest? THERE IS NOISE when I listen to music on that platform, and some guitar distortion is rough. And when I use one of the online streaming services that provide the highest music quality, namely at 4068kbps for Master Quality and 1411kbps for HiFi Quality with a bit rate at 24-bit/96kHz but do go up to 24-bit/192kHz, what happens is, this TWS can display the details of the music that I listened. The noise heard before is suddenly gone and replaced by the details of the various musical instruments composing the song. So now you know that music quality and bit rate also affect when we listen to music.
This type of sound from TWS is more neutral to warm. Some of the songs that I tried to listen to, ranging from rock, pop, and dance to acoustic genres, feel right to listen to no part that stands out. Treble is one point back, with Vocals and Bass above it. I do not activate the equalizer in listening to music for the record.
Now we move on to the ANC/Ambient Mode feature of the Nokia E3511. ANC from Nokia E3511 is beneficial in reducing noise from outside, I tested this ANC when I watched TV at an average volume, and the ANC works well to handle noise from tv. When I turn off ANC, the TV's sound is almost inaudible, only a little faint, and I think this is also because the design of this TWS fits the ear and is very comfortable to use for a long time. The ambient mode itself is pretty helpful when we want to hear the sounds around us or want to chat with other people without the need to remove the earphones we are using.
The battery life itself is pretty durable. In doing an audio review, I listened to music for almost 3 hours non-stop with ANC on, and the battery indicator still looks full.
The Bluetooth range is also good, and there is no sound cut off when listening to music when the device is placed far enough from the earphones. If this TWS connected to the computer, it doesn't have any problem with the connection, so I think you can use it with your smartphone and computer. Also, there is no delay if you use this TWS for watching a movie.
The touch control itself is pretty sensitive, and it's just that the location is a bit different from some TWS I've tried. Other functions are almost the same as some other TWS.
In conclusion, the Nokia E3511 is worth buying as an alternative to TWS with ANC. Nokia provides a reasonably low price for this TWS, and I bought it for only around $55. The sound quality is not inferior to other TWS in the same price range.
The drawback of this TWS, in my personal opinion, is the glossy plastic material used in the unit, and maybe the plastic material doesn't matter if it is combined with matte black. So it does not leave finger marks when used. Besides that, the absence of an application is also an essential feature, in my opinion, because several other brands have started using applications to adjust the equalizer and update their TWS devices.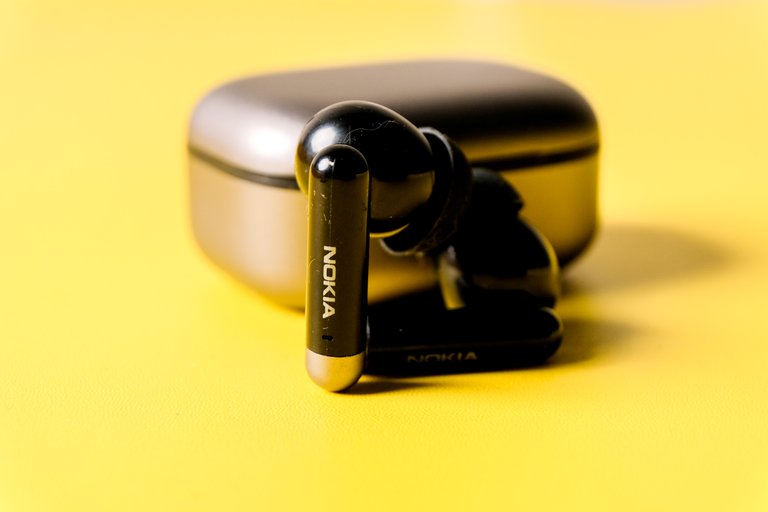 ---
▶️ 3Speak