Hello to all the Geek Zone community, this time I come to tell you about my new acquisition to improve my home internet connection, a new router, specifically the Tenda AC1200 Dual Band, of which I will unboxing and an analysis of what I liked most about this model.
Hola a toda la comunidad de Geek Zone, en esta oportunidad vengo a contarles sobre mi nueva adquisición para mejorar la conexión de internet de mi casa, un nuevo router, concretamente el Tenda AC1200 Dual Band, del cual les haré el unboxing y un análisis de lo que más me he gustado de este modelo.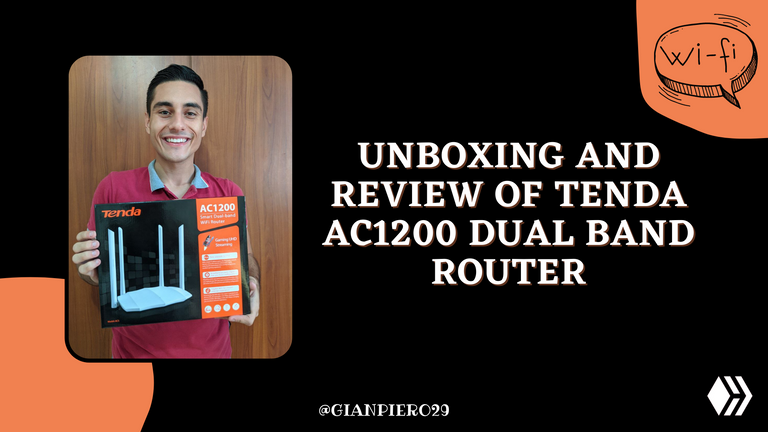 Cover made by me, using Canva tool // Portada hecha por mí, utilizando la herramienta Canva
---
Let's start by telling you the reason for this purchase, previously I used a D-LINK DIR 610, which had been with me for at least 6 years and I never had any problem with it, but for some time now, when connecting new devices to the network, the speed dropped a lot, it was as if it was saturated to have a certain amount of devices connected to it, and this amount was only 4 devices, so there was something happening, so I contacted my internet provider to try to solve this problem, he also recommended me that the best thing would be a change of router, and in addition to this, over time it was losing reach and did not reach certain areas of the house, this made me decide to change it as soon as possible.
Comencemos por contarles el porqué de esta compra, anteriormente utilizaba un D-LINK DIR 610, el cual había estado conmigo desde hace por lo menos 6 años y nunca tuve inconveniente con él, pero desde hace un tiempo para acá, al conectarse nuevos dispositivos a la red, la velocidad bajaba muchísimo, era como si este se saturara al tener cierta cantidad de dispositivos conectados a él, y esta cantidad era solo de 4 dispositivos, por lo que allí estaba sucediendo algo, así que me puse en contacto con mi proveedor de internet par intentar dar solución a este problema, el me también me recomendó que lo mejor sería un cambio de router, y además de esto, con el tiempo fue perdiendo alcance y no llegaba a ciertas zonas de la casa, esto me hizo tomar la decisión de cambiarlo lo más pronto posible.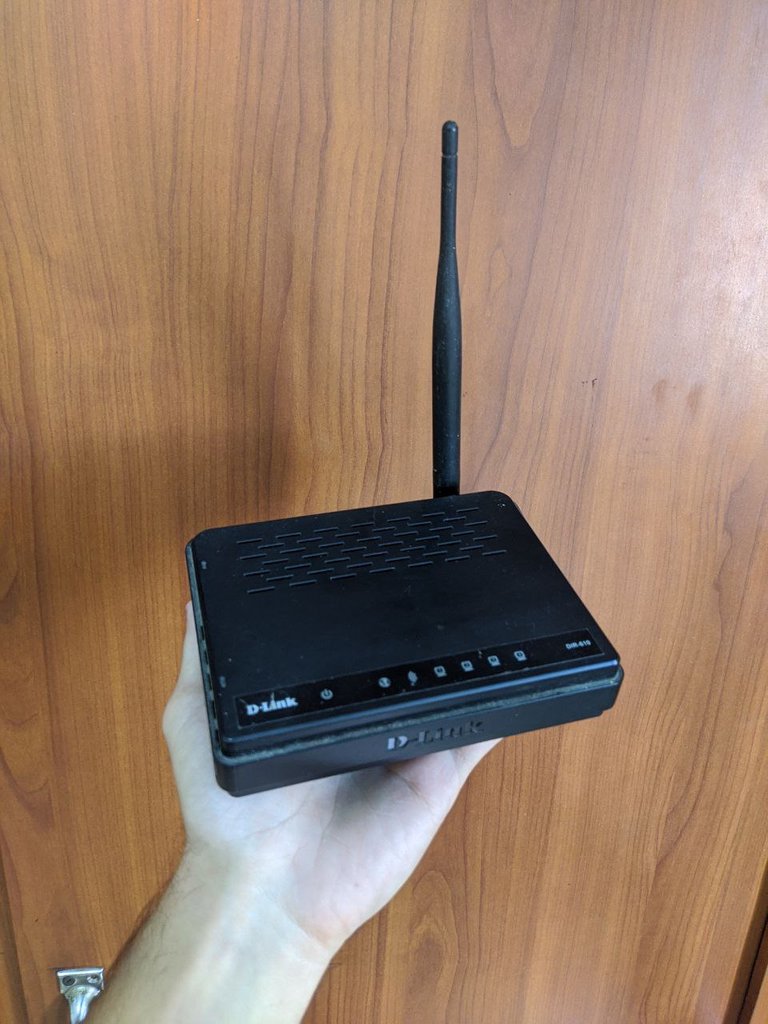 ---
In view of this, my supplier told me that they had for sale the Tenda AC1200 Dual Band model at a price of 40$, and that, as a customer, I could pay it in 4 weekly installments of 10$, this seemed to me a great opportunity because I looked for it on platforms like Mercadolibre and other stores near my location and the cheapest I found it was from 35$ to 37$, so I thought it was worth paying the difference of 3$ taking into account that I could pay it in several installments and without interest, so without thinking much I accepted and the same day I went to pick it up at the office.
En vista de esto, mi proveedor me comentó que tenían en venta el modelo Tenda AC1200 Dual Band en un precio de 40$, y que, por ser cliente, podía pagarlo en 4 cuotas semanales de 10$, esto me pareció una gran oportunidad debido a que lo busqué en plataformas como Mercadolibre y otras tiendas cercanas a mi localidad y lo más barato que lo encontré fue de 35$ a 37$, por lo que me pareció que valía la pena pagar la diferencia de 3$ tomando en cuenta que podría pagarlo en varios cuotas y sin intereses, por lo que sin pensarlo mucho acepté y el mismo día fui a retirarlo a la oficina.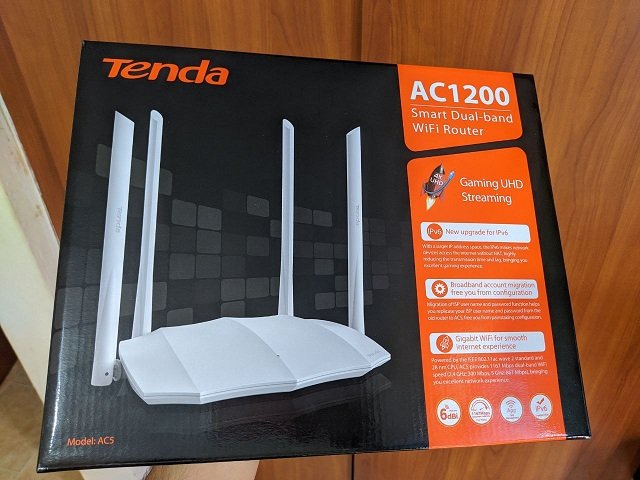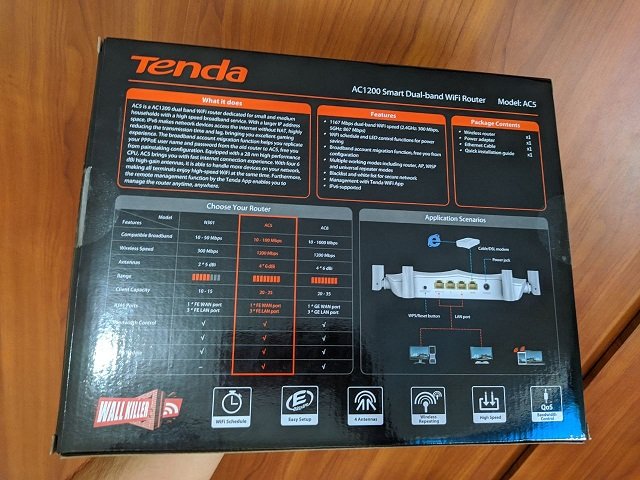 ---
Let's start with the unboxing, although like all devices of this type, it is not too extensive, we will find the router inside a protective bag, its power adapter with 9V output and an ethernet cable to connect it to our modem, or in my case, to the antenna, and of course an instruction manual. As you may notice, my provider put his logo on it, I must agree that it doesn't look bad, but as any geek would prefer it without it, although it is a vinyl, so I could take it off if I wanted to or if I change provider in the future.
Comencemos con el unboxing aunque como todos los dispositivos de este tipo, no es que sea demasiado extenso, nos encontraremos con el router dentro de una bolsa protectora, su adaptador a la corriente con salida de 9V y un cable ethernet para conectarlo a nuestro modem, o en mi caso, a la antena, y por supuesto un manual de instrucciones. Como podrán notar, mi proveedor plasmó su logo en él, debo aceptar que no se ve mal, pero como todo geek lo fuera preferido sin él, aunque es un vinilo, así que se lo podría quitar si quisiese o si me cambiara de proveedor en algún futuro.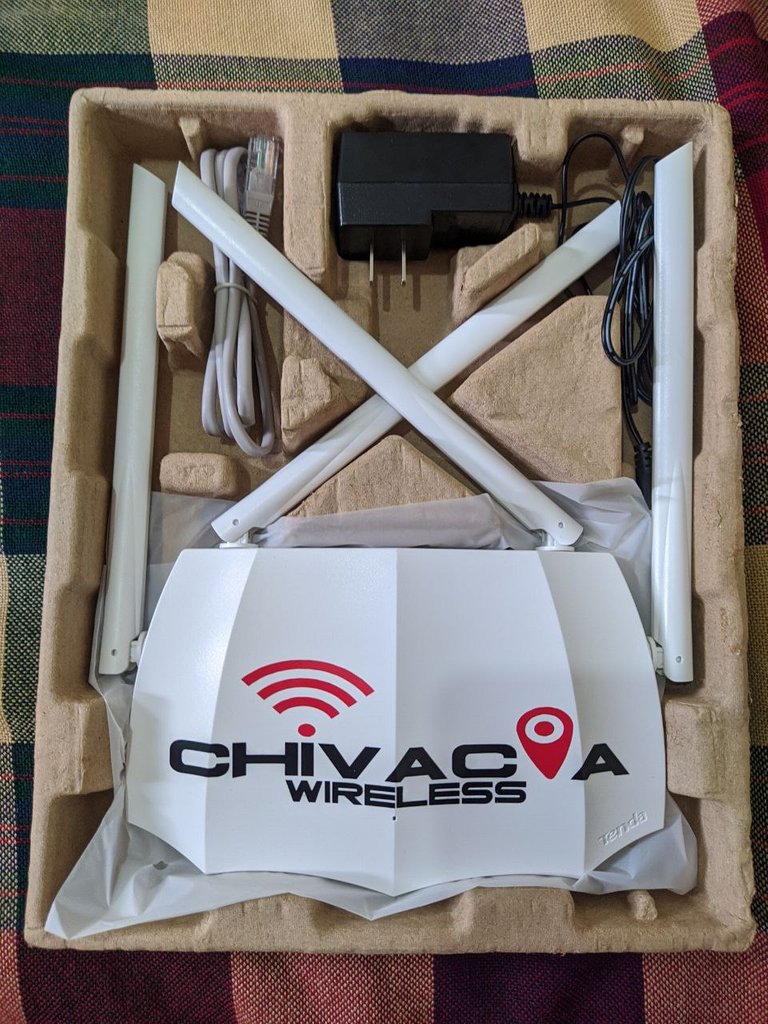 ---
Now let's start talking about what is important, we find a fairly thin device with a quite stylized and peculiar shape, being its 4 antennas the most characteristic and largest in its design. Another interesting thing is that, unlike most that include several LED lights, this Tenda model only has one, which only indicates whether it is connected to the current, and that, in addition, we could turn it off from the router settings if we wanted to. It has dual band, that is, the 2.4 GHz and 5 GHz band, with a capacity of up to 25 connected devices and a maximum speed of 1200 Mbps and a power of 6 dBi in each of its antennas, in addition to having 3 LAN ports, of which one of them is dedicated to IPTV connections, IPv6 support, in addition to having an app for Android and iOS, with which we can do and fiddle with many interesting things in our WiFi connection.
Ahora comencemos a hablar de lo importante, nos encontramos con un dispositivo bastante delgada y con una forma bastante estilizada y peculiar, siendo sus 4 antenas lo más característico y de mayor tamaño en su diseño. Otra cosa interesante es que, a diferencia de la mayoría que incluyen varias luces led, este modelo de Tenda solo cuenta con uno, el cual solo nos indica si está conectado a la corriente, y que, además, podríamos apagarlo desde la configuración del router si así quisiéramos. Cuenta doble banda, es decir, la banda de 2.4 GHz y 5 GHz, con una capacidad de hasta 25 dispositivos conectados y una velocidad máxima 1200 Mbps y una potencia de 6 dBi en cada una de sus antenas, además de contar con 3 puertos LAN, de los cuales, uno de ellos está dedicado a conexiones IPTV, soporte IPv6, además de contar con una app para Android y iOS, con lo que podremos hacer y toquetear muchas cosas interesantes en nuestra conexión WiFi.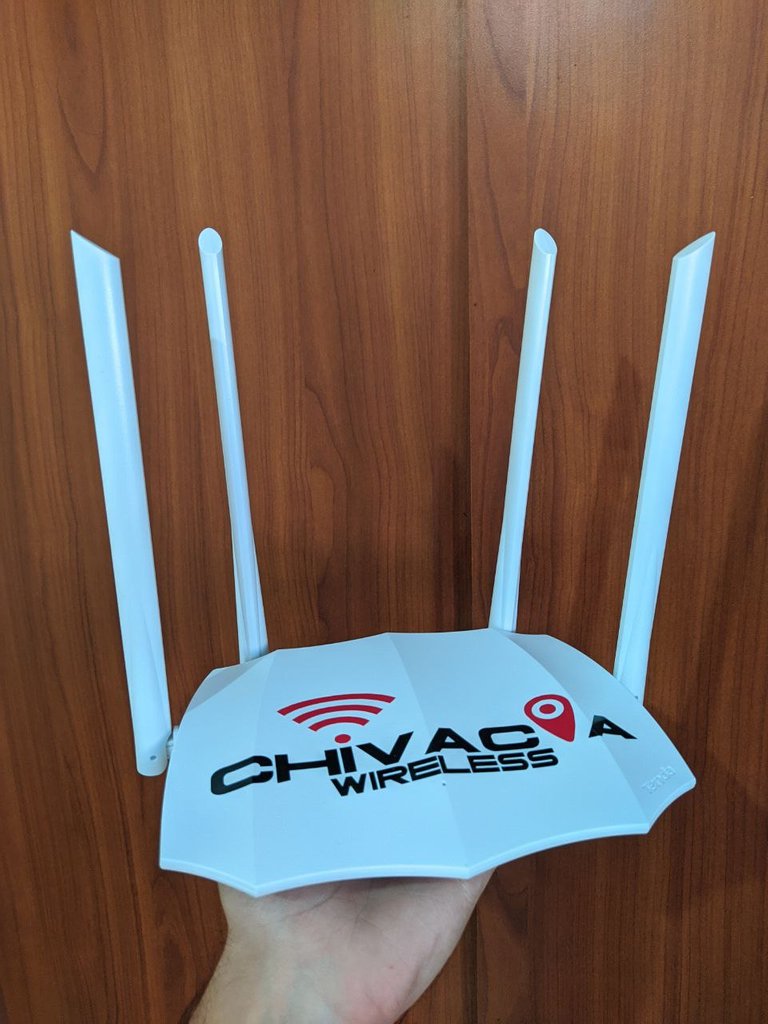 ---
The application offers practically the same options as if we were to enter the configuration of our router through the browser but with a more pleasant and simple interface, among which stand out the possibility of limiting the speed of each of the network clients, create a guest network with the speed and capacity we want, set schedules for the entire network or specific users, adjust the transmission power and even a WiFi accelerator, which will select the best channel for our network according to the congestion of the same, interference, etc. , and of course, the typical blacklist options, where we can block users by their MAC address, change the network name and get information about it.
La aplicación ofrece prácticamente las mismas opciones que si ingresamos a la configuración de nuestro router a través del navegador pero con una interfaz más amena y sencilla, entre las cuales resaltan la posibilidad de limitar la velocidad de cada uno de los clientes de la red, crear una red de invitados con la velocidad y capacidad que queramos, establecer horarios para todo la red o a usuarios en concreto, ajustar la potencia de transmisión e incluso un acelerador WiFi, el cual seleccionará el mejor canal para nuestra red de acuerdo a la congestión de los mismos, las interferencias, etc., además de por supuesto, las típicas opciones de lista negra, donde podremos bloquear usuarios mediante su dirección MAC, cambiar el nombre de red y obtener información de la misma.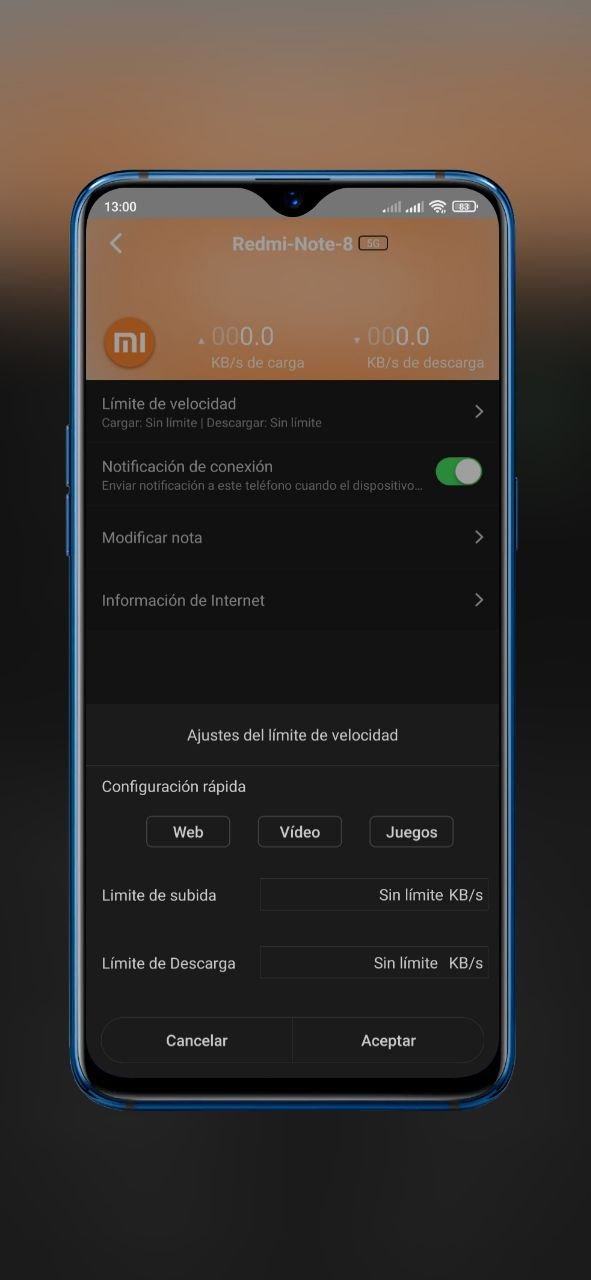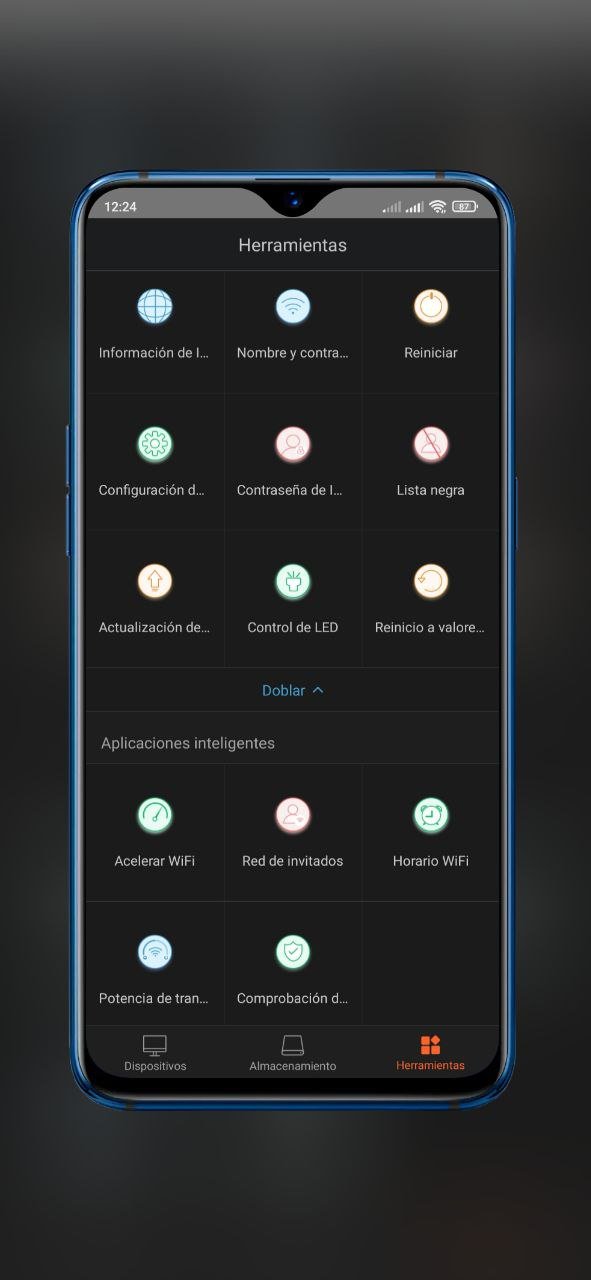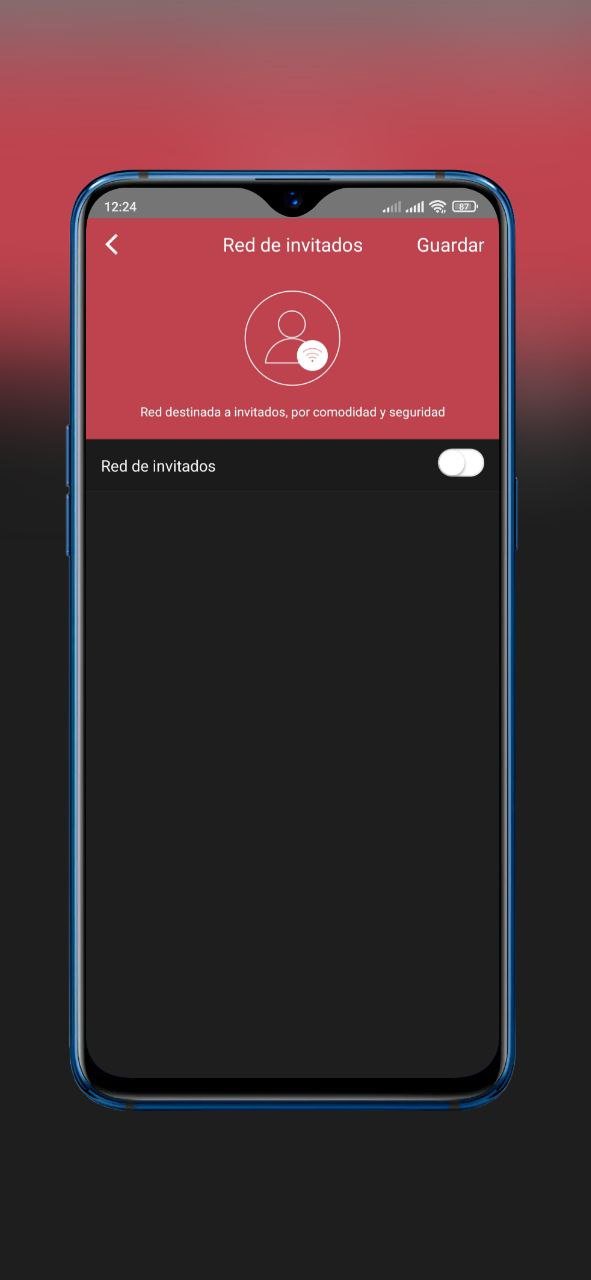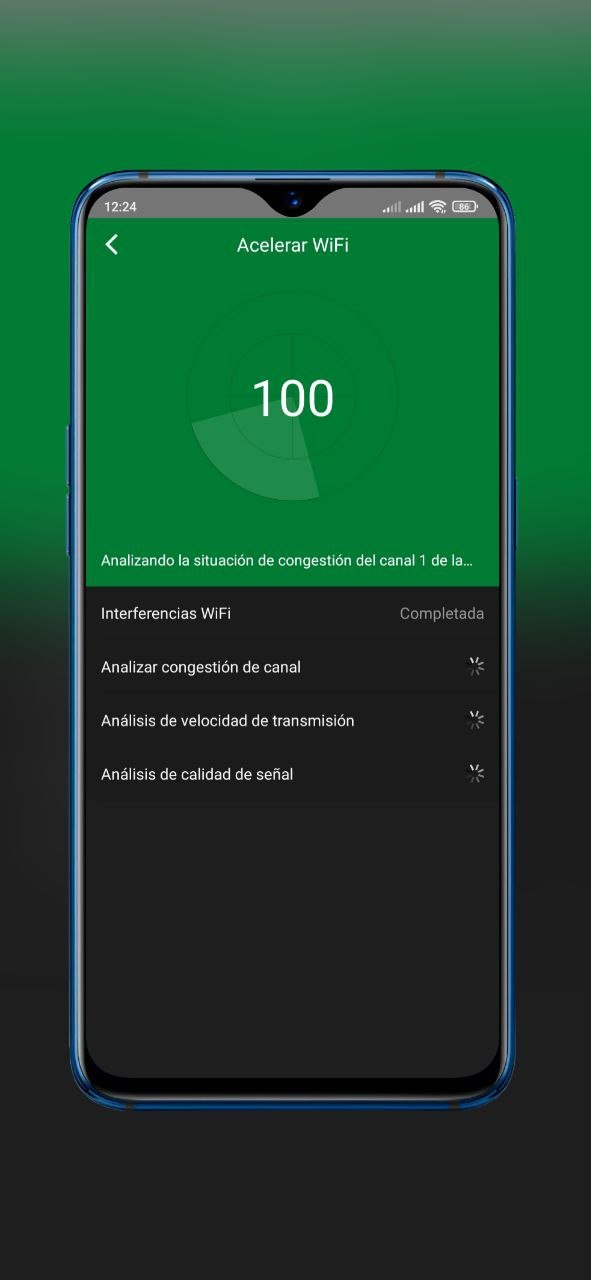 Screenshot taken by me, decorated with the SnapMod app // Captura de pantalla tomada por mí, decorada con la app de SnapMod
---
Undoubtedly, Tenda has been making its way in the world of routers along with other brands such as D-LINK, TP-LINK or Mercusys, so any of these will be an excellent alternative to manage and get the most out of our WiFi network.
Sin duda alguna, Tenda se ha ido abriendo camino en el mundo de los routers junto a otras marcas como D-LINK, TP-LINK o Mercusys, por lo que cualquiera de estos serán una excelente alternativa para gestionar y sacarle el máximo provecho a nuestra red WiFi.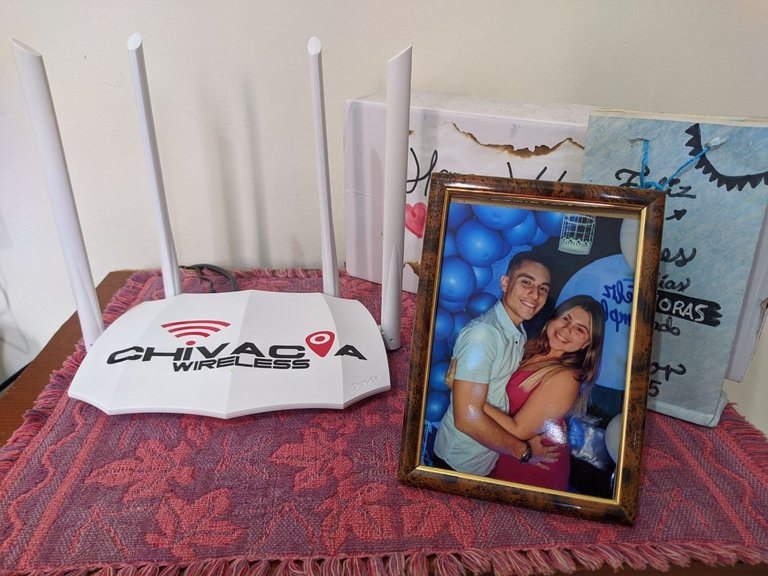 Thank you all very much for reading, I hope you have found today's publication useful, see you another time, greetings.
Muchas gracias a todos por leer, espero les haya sido de utilidad mi publicación del día de hoy, nos vemos en otra ocasión, saludos.