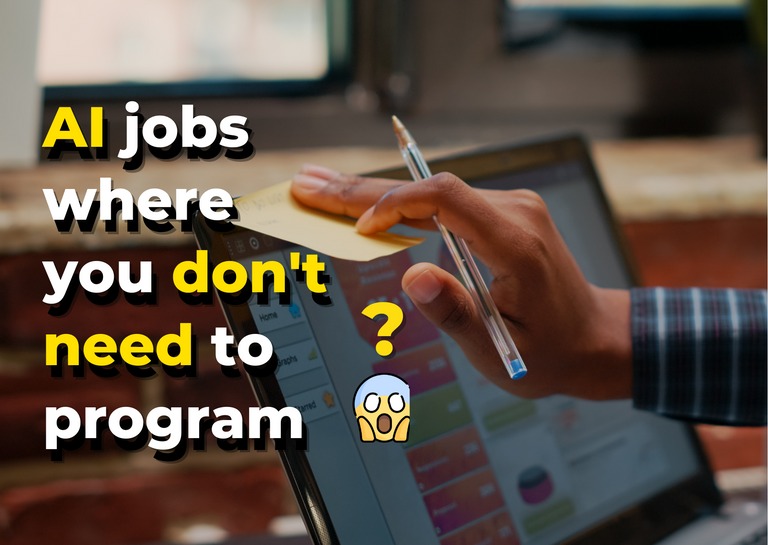 "It is of great use to the navigator to know the length of his route, though he cannot thereby comprehend the whole depth of the ocean."
John Locke
"Es de gran utilidad para el navegante conocer la longitud de su ruta, aunque no puede con ello comprender toda la profundidad del océano" John Locke
---
Hello #Hive friends and lovers of new technologies, I wanted to start this post with a phrase that has accompanied me throughout my professional life and whose purpose is to remember that we should not know everything in detail to carry out a project, entrepreneurship or get that job we have dreamed of. There are many ways to work in AI without being an expert programmer and this article will tell you about this kind of jobs. Let's talk about...
Hola amigos de #Hive y amantes de las nuevas tecnologías, quise iniciar este post con una frase que me ha acompañado toda mi vida profesional y cuyo propósito es recordar que no debemos conocerlo todo a detalle para llevar a cabo un proyecto, emprendimiento u obtener ese empleo que hemos soñado. Existen muchas maneras de trabajar en IA sin que sea requisito indispensable ser un experto programador y este artículo le contaré sobre este tipo de trabajos. Hablemos...


Although the jobs that give the most benefits at the moment are for expert developers, this does not have to frustrate the intention of some in obtaining a job in artificial intelligence, just because they do not know how to program. There are jobs that, both in the face-to-face and remote option, offer roles in artificial intelligence, and you don't necessarily have to be an experienced coder.
Aunque los puestos de trabajo que más beneficios otorgan en estos momentos son a los expertos desarrolladores, esto no tiene por qué frustrar la intención de algunos en la obtención un trabajo en inteligencia artificial, sólo por el hecho de no saber programar. Hay trabajos que, tanto en la opción presencial como en la remota, ofrecen roles en inteligencia artificial, y no necesariamente se debe ser un experimentado codificador.
---
I share with you in the following pictures some activities that I have done without programming being a limitation (in the flesh):
Les comparto en las siguientes fotografías algunas actividades que he realizado sin que la programación sea una limitante (en carne propia):
---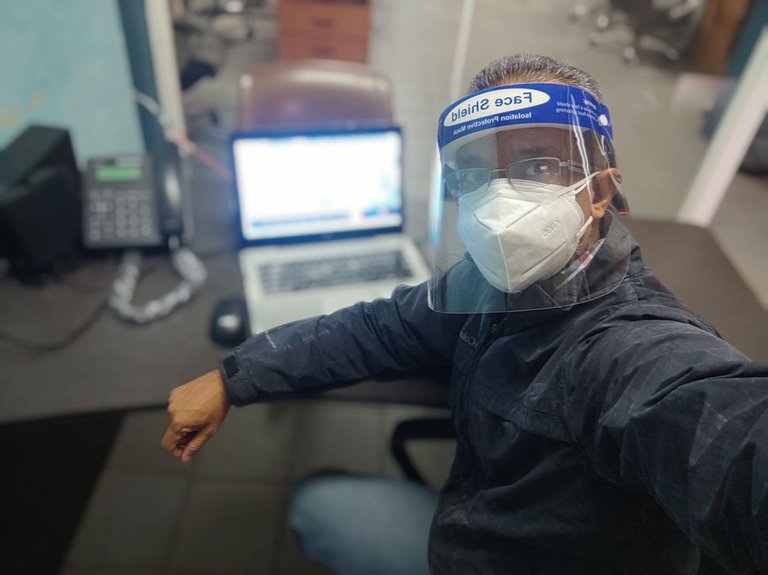 Image taken with my smartphone camera / Imagen tomada con cámara de mi smartphone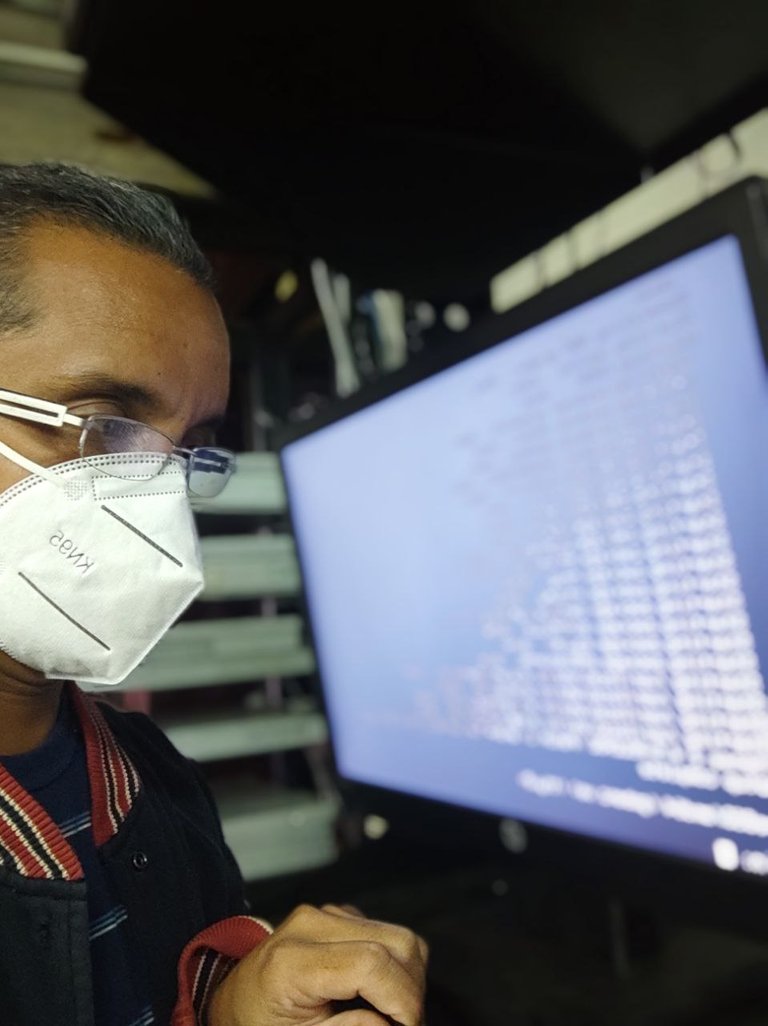 Image taken with my smartphone camera / Imagen tomada con cámara de mi smartphone
---
Below, I show you a description of jobs that meet this expectation.
A continuación, le muestro una descripción de los puestos de trabajo que cumplen con esta expectativa.
---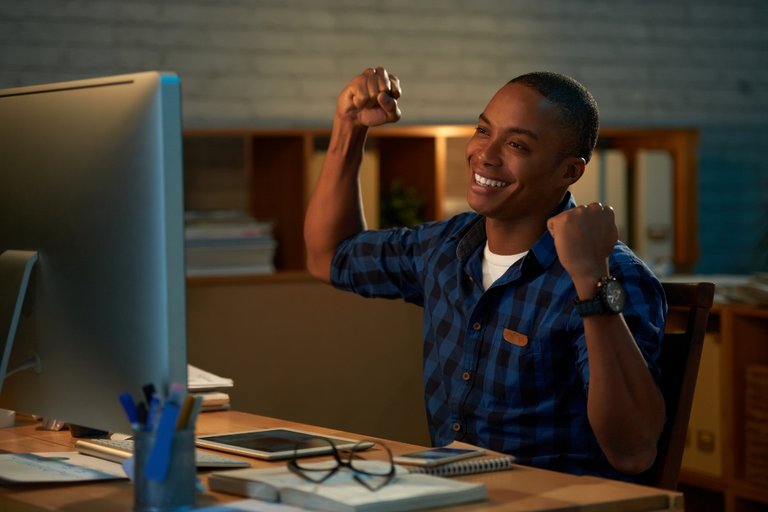 Image source / Fuente de la imagen: Freepik
IT Project Manager
I place this job title as the first option in this list, due to the fact that I worked in this role for many years. Although technology projects cannot be run the same as any other project in the industry, they overlap in supervision and management. After the AI Developer, the IT project manager has become one of the most sought-after and popular specialists in companies. They must watch over the progress of the project, from start-up to completion, ensuring not the product or service as a deliverable, but the product or service as a value to the customer. IT project leaders do not necessarily have to do the tasks that involve making lines of code themselves, what they will need is basic programming knowledge to help guide the development of the project. And finally, something that I always found particularly difficult, and that is the ability to communicate the human, technical and critical aspects of the project to the team members and the client. Although it sounds silly, these activities are vital for a good business course.
Gerente de Proyectos TI
Coloco como primera opción en este listado este puesto de trabajo, debido a que durante muchos años me dediqué a este rol. Aunque los proyectos de tecnología no pueden llevarse igual que cualquier otro proyecto en la industria, coinciden en la supervisión y la administración. Después del Desarrollador en IA, el administrador de proyectos de TI se ha convertido en uno de los especialistas más solicitados y populares en las compañías. Se debe velar por el progreso del proyecto, desde su puesta en marcha hasta su finalización, asegurándose no de la obtención de un producto o servicio como entregable, sino del producto o servicio como un valor hacia el cliente. Los líderes de proyectos de TI, no necesariamente tienen que hacer las tareas que impliquen realizar líneas de código ellos mismos, lo que si van a necesitar son conocimientos básicos de programación que ayuden a orientar el desarrollo del proyecto. Y para finalizar, algo que siempre me costó particularmente, y es la habilidad de comunicar lo humano, lo técnico y lo crítico del proyecto a los integrantes del equipo y al cliente. Aunque suene tonto, estas actividades son vitales para un buen rumbo empresarial.
---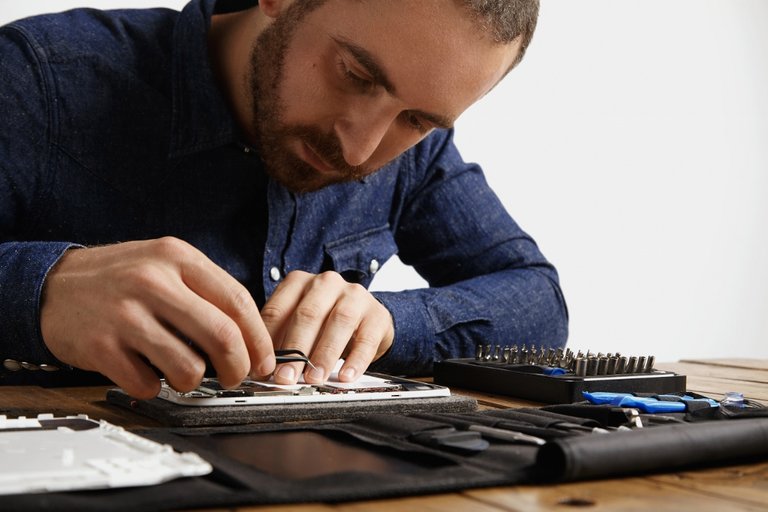 Image source / Fuente de la imagen: Freepik
IT Support Specialist
This is an IT support task where these specialists configure client stations and servers. This AI-based job allows the support technician to gain knowledge by installing new equipment and software configurations, developing specialized skills in correcting problems and issues, without the need for lines of code. Additionally, they have the ability to combine their technical knowledge with customer service, which allows them to attend to any eventuality during the development of the IA project.
Especialista en soporte de TI
Es una tarea de soporte de TI donde estos especialistas configuran las estaciones clientes y los servidores. Esta labor basada en IA le permite al técnico de soporte, adquirir conocimientos mediante la instalación de equipos nuevos y configuraciones de software, desarrollando habilidades especializadas en la corrección de problemas e incidencias, sin necesidad de realizar líneas de código. Adicionalmente, poseen la capacidad para combinar sus conocimientos técnicos con servicio al cliente, lo que le permite atender cualquier eventualidad durante el desarrollo del proyecto de IA.
---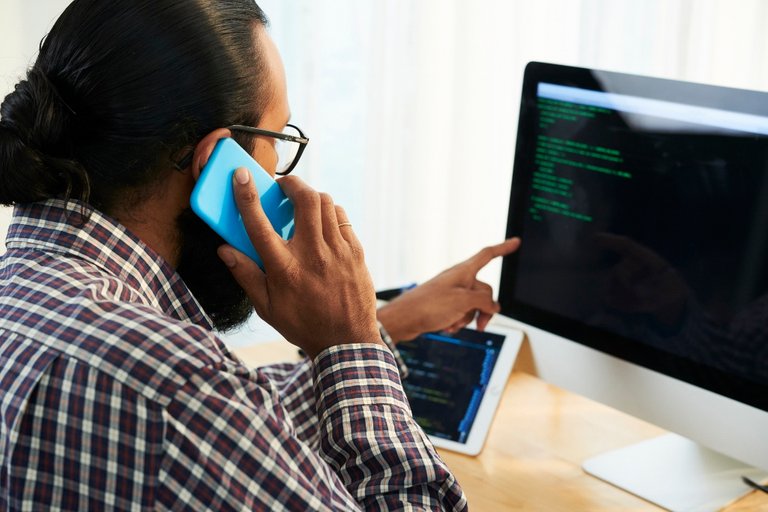 Image source / Fuente de la imagen: Freepik
User Experience Designer (UX)
The demand for this specialty has been increasing because it is related to how end customers interact with the service or product, as the acronym UX indicates "user experience". It is not enough that the corporate image, apps, websites and the rest of the digital arsenal of companies is aesthetic in terms of graphic design. These professionals comply with regulations and market research to get to understand what customers need from the service or product provided. Not least, they are also in charge of finding the weak points through AI to give the real value to what is done in the company.
Diseñador de experiencia de usuario (UX)
La demanda de esta especialidad ha venido en aumento debido a que guarda relación del cómo los clientes finales, interactúan con el servicio o producto, como las siglas UX lo indican "experiencia de usuario". No es suficiente que la imagen corporativa, las apps, las websites y el resto del arsenal digital de las empresas sea estético en términos de diseño gráfico. Estos profesionales cumplen con las normativas e investigación de mercado para llegar a comprender lo que necesitan los clientes del servicio o producto suministrado. No menos importante, también se encargan de encontrar lo puntos débiles a través de la IA para otorgar el verdadero valor a lo que se hace en la empresa.
---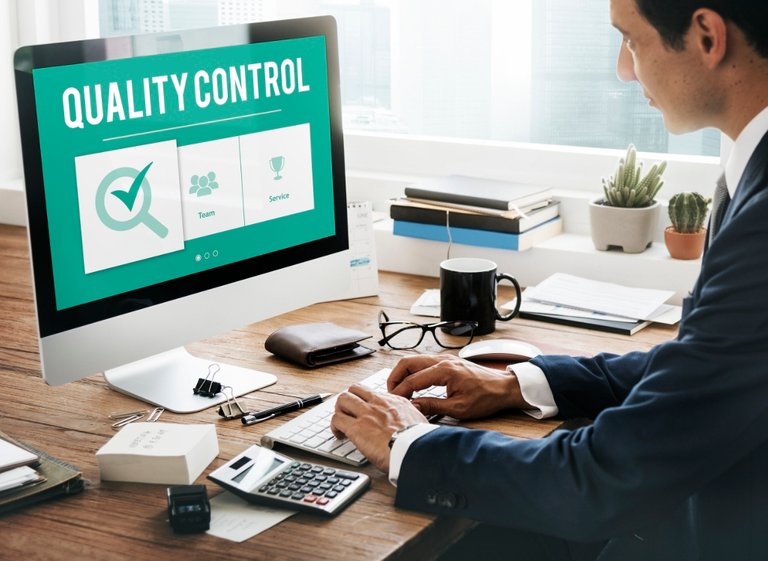 Image source / Fuente de la imagen: Freepik
Software quality tester
The SQT, or software quality testers, are the specialists who are in charge of giving the seal of assurance of high quality to the product or service before it is launched on the market. This area of AI work follows a set of rules and procedures to test that the standards comply with the established requirements.
Probador de calidad de software
Los SQT o probadores de calidad del software, son los especialistas que se encargan de otorgar el sello de garantía de alta calidad al producto o servicio antes de ser lanzado al mercado. Este ámbito de trabajo de la IA sigue un conjunto de normas y procedimientos para testear que los estándares cumplan con las exigencias establecidas.
---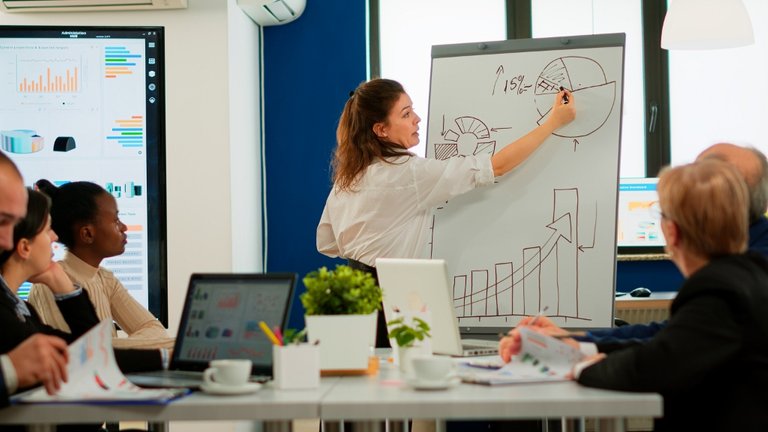 Image source / Fuente de la imagen: Freepik
SEO specialist
Although artificial intelligence itself can take care of search engine optimization, they are still not that effective, that is why the SEO specialist must work together with web developers but without performing programming, but giving them tips and best practices to make the product and service reach the customer's eyes more easily. They have a lot to do with business marketing and in turn use the available AI tools that make their job easier.
Especialista en SEO
Aunque la inteligencia artificial en sí misma puede encargarse de la optimización de motores de búsqueda, aún no son tan efectivas, por eso el especialista en SEO debe trabajar en conjunto con los desarrolladores web pero sin realizar programación, pero sí, dándoles consejos y mejores prácticas para que el producto y servicio llegue a los ojos del cliente con mayor facilidad. Tienen mucho que ver con el marketing empresarial y a su vez utilizar las herramientas de IA disponibles que le facilitan su labor.
---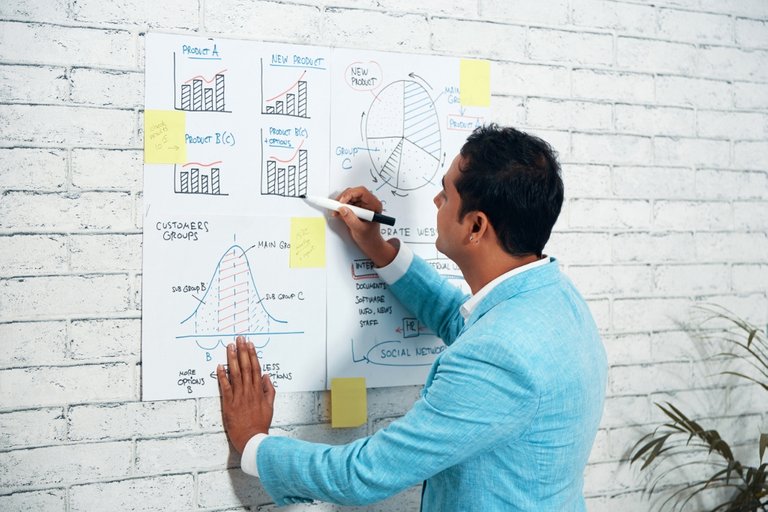 Image source / Fuente de la imagen: Freepik
Data visualization and business intelligence (BI) expert.
One of the decision variables that every company must consider, are the scopes that were obtained by data science, these must be presented through specialized and quite clear reports, since most investors and executives do not understand the data in its natural form or the results that AI is giving. Adapting these reports and their presentation is an art that these experts are responsible for, without the need for programming skills.
Experto en visualización de datos e inteligencia empresarial (BI)
Una de las variables de decisión que debe considerar toda empresa, son los alcances que se obtuvieron por ciencia de datos, éstos deben presentarse a través de informes especializados y bastante claros, ya que la mayoría de los inversores y ejecutivos no comprenden los datos en su forma natural o los resultados que esté dando la IA. Adecuar estos informes y su presentación son un arte en el que estos expertos son responsables, sin necesidad de tener conocimientos en programación.


Turning around artificial intelligence there are many other professions where it is not necessary to program, but I only considered the most significant ones according to my experience, I am ready to receive comments if I missed any other important one. What is certain is that learning to program opens up a much wider spectrum of much better paying jobs in this increasingly digital world, the intention of the article is to show other options.
Girando en torno a la inteligencia artificial hay muchas otras profesiones en donde no es necesario programar, pero sólo consideré las más significativas según mi experiencia, estoy presto a recibir comentarios si se me pasó algún otro importante. Lo que si es cierto es que aprender a programar abre mucho más el espectro a empleos mucho mejor remunerados en este mundo cada vez más digital, la intención del artículo es mostrar otras opciones.
---
Goodbye my dear reader, I hope this article, written with much affection, will be to your liking.
Hasta luego mi apreciado lector, anhelo que el artículo realizado con mucho cariño, resulte de su agrado.
---
I would greatly appreciate your visit to @gerardoguacaran, follow me and value my work.
---

---
---
---