Ya lo saben, nos encanta la tecnología y los videojuegos. No podemos vivir sin ellos, dos mundos que se unen en muchos aspectos y que nos permiten disfrutar mejor de la vida. Desde que llegaron los videojuegos a la comunidad, nuestros Geek Gamers han compartido una cantidad de publicaciones geniales. Nos encanta ver que andan jugando en la comunidad, como comparten con los amigos a través de los juegos en línea, etc. De verdad que los videojuegos nos hacen felices y es una de las razones por la cual compartimos contenido gaming, pero ¿será que conocemos todas las herramientas gaming?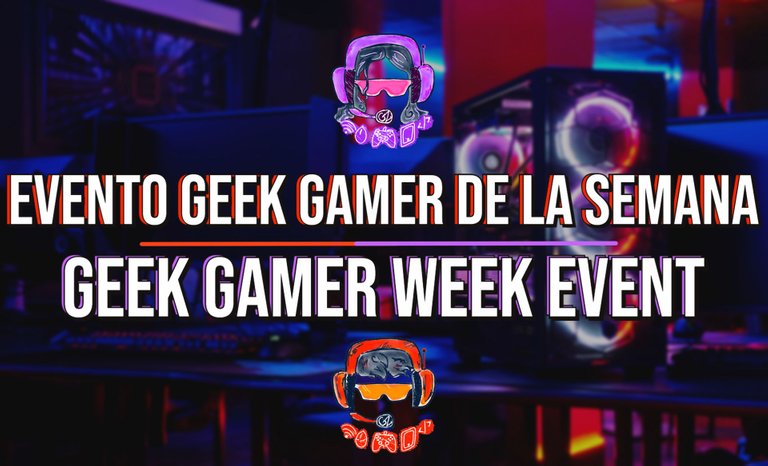 Como en todo videojuego, hemos llegado con este evento especial, así de la nada, para que todos, sean gamers o no, se sumen a compartir contenido de tecnología que de alguna u otra manera esta asociada a los videojuegos.
Para responder a la pregunta anterior, dejaremos que la comunidad lo haga, que sean ustedes los protagonistas para esta semana de tecnología gaming.

¿De qué trata todo esto?

No es tan complicado como parece, queremos dedicar esta semana a que ustedes compartan sobre esa tecnología que usan para jugar, para editar videos, para realizar gif, para realizar las capturas de pantalla, para editar los banners de sus posts, qué micrófono usan para grabar el audio, etc. Queremos que cuenten a detalles sobre esa tecnología que utilizan para jugar y crear el contenido gaming.
Ten presente que, si ya compartiste contenido en la comunidad sobre un unboxing/experiencia de uso/tutorial de un micrófono, no vuelvas a compartirlo, comparte otro contenido sobre otro aspecto tecnológico que utilizas cuando juegas videojuegos o que consideres puede servir. Puede que tu contenido ayude a otro Geek Gamer, así como a ti te puede servir ese contenido que otro comparte. La idea de ser una comunidad es que entre nosotros podamos seguir mejorando. Nos encantaría ver:
---
Hardware que utilizan para jugar (pc, consolas, smartphones)
Programas que utilizan para editar imágenes, videos, audio.
Hardware que utilizan para captar la voz y video.
---
No necesariamente tienes que hacer un unboxing, puedes hacer una publicación tipo tutorial, experiencia de uso, si recomendarías o no un equipo, etc. Tampoco tienes que hablar de manera técnica o buscar información en Internet y correr el riesgo de incurrir en plagio. Lo que queremos con esta dinámica es que seas tu mismo, que con tus propias palabras cuentes por qué te gusta utilizar OBS para grabar pantalla o por qué consideras que editar videos en Sony vega o CapCut es mejor, por ejemplo, queremos es conocer tu opinión.
No importa sino quieres participar en esta dinámica, tampoco tienes que compartir contenido todos los días en la comunidad. Puedes seguir tu ritmo de publicaciones normales, pero podrías tener esto en cuenta a la hora de crear contenido en Geek Zone. Esto no es un concurso, no hay premios más allá del conocimiento y la satisfacción de poder compartir todos en comunidad sobre esas herramientas que facilitan la vida de un gamer. Tampoco tienes que ser jugador de videojuegos, ya que un tutorial siempre es bienvenido.
Otro detalle importante es que este evento, aunque queremos que sea por esta semana, no tiene fecha de vencimiento. Es decir que, si esta semana no participas de este evento especial, puedes más adelante compartir contenido como lo indicamos aquí en esta publicación. Siempre será bienvenido, pero quien sabe que más eventos fortuitos aparecen en la comunidad.
No esta demás mencionar que deben seguir las reglas de la comunidad, si necesitas ayuda a la hora de crear contenido de tecnología, puedes seguir las indicaciones de esta publicación o si es de videojuegos de esta otra. No te limites, deja volar la imaginación.
Utiliza la etiqueta #geekevent, de esa forma todos sabremos si están participando en este evento sorpresa semanal

---
Geek Zone es un espacio conducido por los ingenieros @gorayii y @josecarrerag que nació para convertirse en un lugar de encuentro para los grandes amantes de la tecnología, un lugar donde compartir ideas, opiniones, experiencias, tendencias y todo aquello que demuestre que ser geek es una verdadera pasión. Únete al servidor de discord
¿Qué podemos publicar en esta comunidad?
Unboxing y reseñas de cualquier dispositivo y/o aparato tecnológico.
Ensamblaje, mantenimiento y/o configuración de equipos (computación, redes, telecomunicaciones, videojuegos, etc.)
Experiencias personales en el área de tecnología.
Visitas a tiendas o ferias de tecnología
Noticias, tendencias y actualidad tecnológica.
Reseñas y Gameplay de videojuegos (Leer las normas aqui)
---
---

English

You already know, we love technology and video games. We can't live without them, two worlds that come together in many aspects and allow us to enjoy life better. Since the arrival of video games to the community, our Geek Gamers have shared a lot of great posts. We love to see what they are playing in the community, how they are sharing with friends through online gaming, etc. Video games really make us happy and that's one of the reasons why we share gaming content, but do we know all the gaming tools?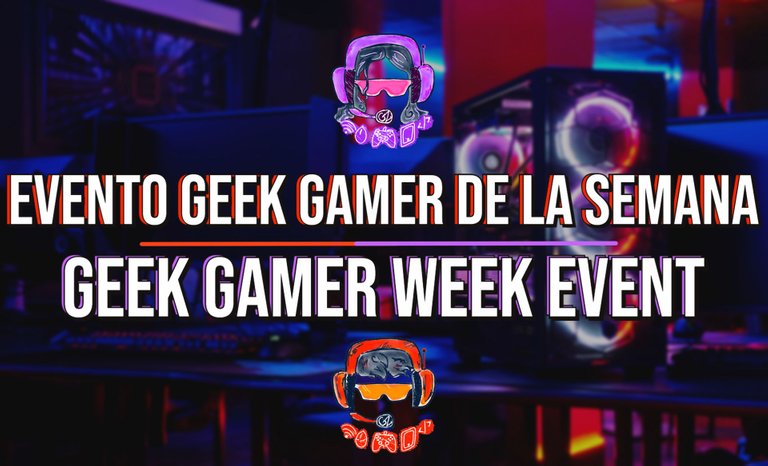 As with all video games, we have come up with this special event, out of the blue, so that everyone, gamers or not, can join in to share technology content that in some way or another is associated with video games.
To answer the previous question, we will let the community do it, let you be the protagonists for this week of gaming technology.

What is this all about?

It is not as complicated as it seems, we want to dedicate this week to you to share about the technology you use to play games, to edit videos, to make gifs, to take screenshots, to edit the banners of your posts, which microphone you use to record audio, etc. We want you to tell us in detail about the technology you use to play and create gaming content.
Keep in mind that if you have already shared content in the community about a microphone unboxing/use experience/tutorial, don't share it again, share other content about another technological aspect that you use when you play video games or that you think may be useful. Maybe your content will help another Geek Gamer, just as you can use the content that someone else shares. The idea of being a community is that between us we can continue to improve. We would love to see:
---
Hardware used to play (PC, consoles, smartphones).
Programs used to edit images, videos, audio.
Hardware they use for voice and video capture.
---
You do not necessarily have to do an unboxing, you can make a tutorial type publication, experience of use, if you would recommend or not a device, etc. Nor do you have to talk in a technical way or search for information on the Internet and run the risk of plagiarism. What we want with this dynamic is for you to be yourself, to tell in your own words why you like using OBS to record screen or why you consider that editing videos in Sony vega or CapCut is better, for example, we want to know your opinion.
It doesn't matter if you don't want to participate in this dynamic, you don't have to share content every day in the community. You can follow your normal publication rhythm, but you could keep this in mind when creating content in Geek Zone. This is not a contest, there are no prizes beyond the knowledge and satisfaction of being able to share in community about those tools that make a gamer's life easier. You don't have to be a gamer either, since a tutorial is always welcome.
Another important detail is that this event, although we want it to be for this week, has no expiration date. That is to say, if you don't participate in this special event this week, you can share content later as we indicated here in this publication. It will always be welcome, but who knows what other fortuitous events will appear in the community.
It is worth mentioning that you must follow the rules of the community, if you need help when creating technology content, you can follow the indications of this publication or if it is video games of this one. Don't limit yourself, let your imagination fly.
Use the hashtag #geekevent, that way we will all know if you are participating in this weekly surprise event.

---
Geek Zone is a space led by engineers @gorayii and @josecarrerag that was born to become a meeting place for technology lovers, a place to share ideas, opinions, experiences, trends and everything that shows that being a geek is a true passion. Join the discord server
What can we publish in this community?
Unboxing and reviews of any technological device and/or gadget.
Assembly, maintenance and/or configuration of equipment (computers, networks, telecommunications, video games, etc.).
Personal experiences in the area of technology.
Visits to technology stores or fairs.
News, trends and current technology news.
Reviews and Gameplay of videogames (Read the rules here)