Upgrading your phone is something that for anyone is interesting from every point of view since it is an experience that is equivalent to living that level of hardware that you dream so much and with you can do things that perhaps with the device you had before you couldn't. I was able to live that experience a few months ago when I changed the phone I had, which was a pretty basic one (1 GB of RAM, processor that I don't even remember haha, etc) for the one I'm going to talk about today.
El cambiar de teléfono es algo que para cualquiera resulta interesante desde todo punto de vista, ya que es una experiencia que se equipara con vivir ese nivel de hardware que tanto sueñas y con el que podrás hacer cosas que quizás con el dispositivo que tenías antes no. Esta experiencia la pude vivir hace unos meses cuando cambié de teléfono del que tenía que era uno bastante básico (1 GB de RAM, procesador que ni me acuerdo haha, poco almacenamiento, etc.) al que les voy a hablar hoy.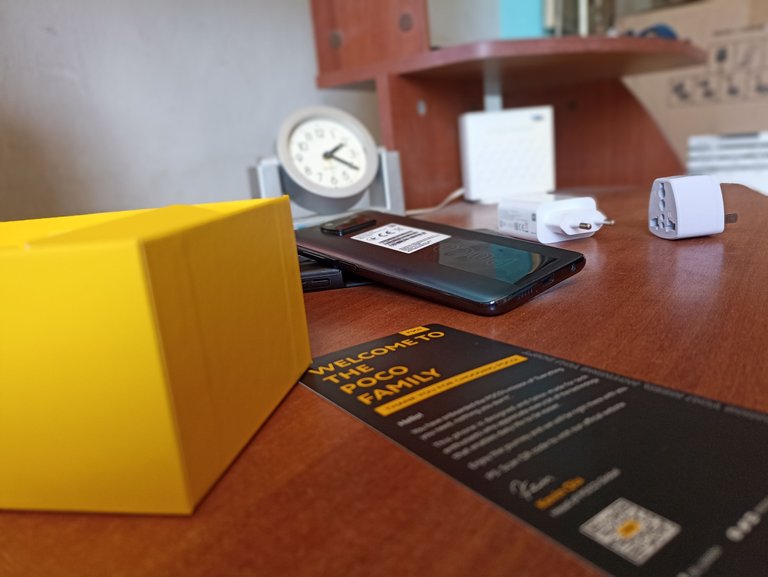 And well, before I start I know you may be wondering "Gabriel, why did you never change your phone?" It is a question that I ask myself today, I am not usually a person who gives so much priority to a phone, or at least I had not seen the importance of having one in decent condition, at least what it's nowadays since it's an indispensable tool for me and I do 90% of my operations with it. So I was planning to make an analysis of my sincere opinions for people who may be hesitating whether to buy it or not.
Y bueno, antes de empezar sé que se estarán preguntando "Gabriel, ¿Por qué nunca cambiaste de teléfono?" Realmente es una pregunta que a día de hoy me hago, no suelo ser una persona que le da tanta prioridad a un teléfono o al menos no había visto la importancia que significa tener uno en condiciones decentes, por lo menos lo que es en la actualidad, ya que hoy en día es una herramienta indispensable para mí y hago un 90% de mis operaciones con él. Así que tenía pensado hacer un análisis de mis sinceras opiniones para las personas que quizás estén dudando si comprarlo o no.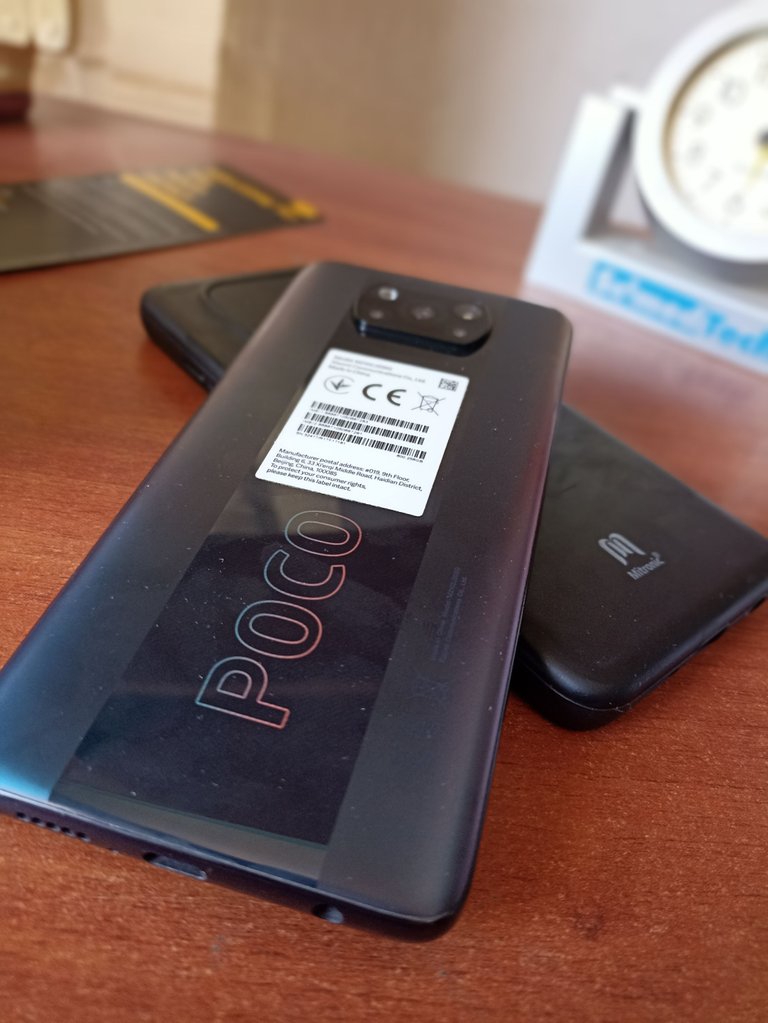 So, this is why to make a sincere analysis I decided to wait to have a decent time with the phone in use and to see its tricks and how it has worked to date. Choosing phones was something quite difficult since one of the qualities I have is constant indecision, but thanks to the half sense I have and largely to the recommendation of some friends I could manage to decide on the one you see in the title, the Xiaomi Poco X3 in the Pro version of 8 GB of RAM and 256 GB of storage, so it's time to give my impressions in this time of use it.
Entonces, es por esto que para hacer un análisis sincero decidí esperar tener un tiempo decente con el teléfono en uso y poder ver sus mañas y como me ha funcionado hasta la fecha. Realmente el escoger teléfonos fue algo bastante difícil ya que una de las cualidades que tengo es la indecisión constante, pero gracias al medio sentido que tengo y en gran parte a la recomendación de varios amigos pude lograr decidirme por el que ven en el título, el Xiaomi Poco X3 en su versión Pro de 8 GB de RAM y 256 GB de almacenamiento, así que es momento de dar mis impresiones en este tiempo de uso con él.
-
design and ergonomics.
In this a section I have mixed feelings, I am somewhat picky with the design of a phone because no matter how many specifications it has if I do not like the design and I do not feel comfortable with it in the long run I will end up changing. At first, I'll be honest, the phone seemed horrible to me, I wanted a 'Realme 7 pro' or was my first choice, but being honest all that I told you in the end I ended up doing the opposite. Reviewing a bit the comparisons of the different options that were around my area I think that without a doubt this was the best for the price range I was looking for (300-330 $).
Realmente es un apartado en el que tengo sentimientos encontrados, soy algo picky con el diseño de un teléfono, ya que, por más especificaciones que tenga si el diseño no me gusta y no me siento cómodo con él realmente a la larga terminaré cambiando. Al principio les seré sinceros, el móvil me parecía horrible, yo quería un 'Realme 7 pro' o era mi primordial opción, pero siendo sinceros todo eso que les dije al final terminé haciendo lo contrario. Revisando un poco las comparativas de las distintas opciones que había por mi zona creo que sin duda esta era la mejor por el rango de precio que buscaba (máximo 300-330 dólares).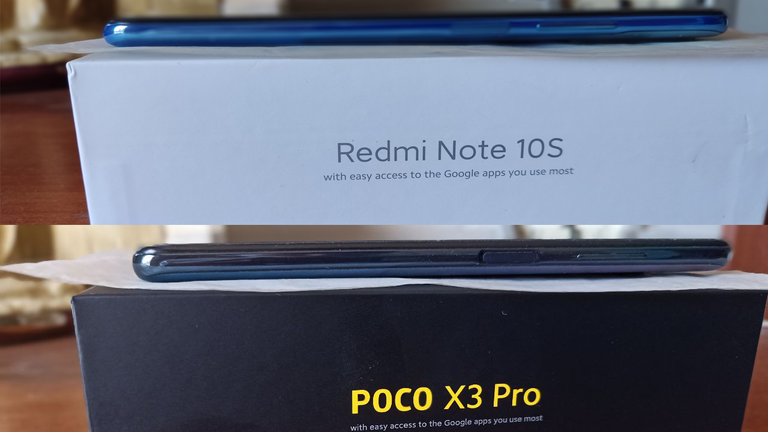 In addition, once you have it in your hands mobile you get the taste, and if like me you plan to acquire the black version then even more so you will see it with a much more elegant touch. And then in later days, I acquired a case that gives a more ergonomic touch to the phone. However, a quite remarkable point is the weight of the phone because if you compare it with others the difference is noticeable, in my case I compared it with a Redmi Note 10S, and only in the photo you can see plus the weight.
Además, una vez teniéndolo en tus manos el móvil le vas agarrando el gusto y si como yo planeas adquirir la versión negra entonces más aún lo verás con un toque mucho más elegante. Ya luego en posteriores días me adquirí una funda que le da un toque más ergonómico al teléfono. Sin embargo, un punto bastante resaltante es el peso del teléfono, ya que, si lo comparas con otros la diferencia es notoria, en mi caso lo comparé con un Redmi Note 10S y solo en la foto pueden observar las diferencias entre el grosor y mucho más en el peso.
-
Operating system.
The gap of this brand, really the Xiaomi is often criticized for how poorly optimized is usually its operating system, which in this case is MIUI. I remember that before buying the phone I saw many comments that MIUI 12.4 was very poorly updated and that bugs, lags, etc. were practical all the time even if your phone had the best hardware on the market.
La brecha de esta marca, realmente los Xiaomi suelen ser criticados por lo mal optimizado que suele estar su sistema operativo, que en este caso es MIUI. Recuerdo que antes de comprar el teléfono vi muchos comentarios de que MIUI 12.4 estaba muy mal actualizado y que los bugs, lagazos, etc. eran prácticamente todo el tiempo aun así tu teléfono tuviera el mejor hardware del mercado.
In the end, the complaint from the community was so much that the Xiaomi team released MIUI 12.5 which was the version that fortunately I got to handle, so in Software experiences, to this day I could say that I have not had any problems at any time with it. I have never experienced any kind of lag or anything like that, on the contrary, rather, and that taking into account that the phone has a 120 Hz screen which I never use, although later I will talk about the screen.
Al final la queja de la comunidad fue tanta que el equipo de Xiaomi sacó MIUI 12.5 la cual fue la versión que afortunadamente me tocó manejar, por lo que en experiencias de Software a día de hoy podría decir que no he tenido ningún problema en ningún momento con él. Nunca he experimentado alguna especie de lagazo o algo parecido, al contrario, más bien, y eso tomando en cuenta de que el teléfono tiene una pantalla de 120 Hz la cual nunca utilizo, aunque más adelante hablaré de la pantalla.
-
display.
As I said in the previous section, we have a 120 Hz screen, but IPS 6.67 inches. Honest opinions, well, it is a phone that is oriented more to a gaming side than to a multimedia side. So, if you are thinking of buying it and one of the sections that intrigue you the most is the screen, it is up to you to orientate its use, anyway, I want to say that although the differences are noticed against an AMOLED I think it is still very well the screen it has because it will allow us to see multimedia content in good quality. The 120 Hz (in the gaming part) being honest depends on how well optimized the game is and today it is no surprise to anyone that the mobile gaming market is still in a full development phase, I do not know of a game today that allows us to perceive more than 60 FPS. So I think you might notice it a bit in the navigation part, but not so much in the gaming part.
Como dije en el apartado anterior, tenemos una pantalla de 120 Hz, pero IPS de 6.67 pulgadas. Opiniones sinceras, bueno, realmente es un teléfono que claramente está orientado más a un lado gaming que a un lado multimedia. Entonces, si estás pensando en comprártelo y uno de los apartados que te intrigan más es la pantalla ya es dependencia tuya para qué orientarás su uso, de todas maneras, quiero decir que a pesar de que se noten las diferencias contra una AMOLED pienso que sigue estando muy bien la pantalla que tiene, ya que de igual forma nos permitirá ver contenido multimedia en buena calidad. Los 120 hercios siendo sincero dependen de lo bien optimizado que esté el juego y hoy en día para nadie es sorpresa que el mercado móvil gaming está aún en plena fase de desarrollo, yo a día de hoy no conozco un juego que permita percibir más de los 60 FPS. Así que creo que quizás lo notes un poco en la parte de navegación.
-
Battery.
The phone makes good autonomy times,but for the 5.160 mAh it is not the best battery life I've seen because if we give it continuous use is likely to drop reasonably, however, I have managed to spend hours (9 PM until 3 AM) using it continuously with the screen without turning off and the next day still have enough battery. However, this section is supported by the 30W charge it has, which can easily get you from 10% to 100% in an hour and a half or less.
El teléfono hace tiempos de buena autonomía, pero para los 5160 mAh que tiene no es la mejor duración de batería que haya visto ya que si le damos un uso continuo es probable que baje razonablemente, sin embargo, he logrado pasar horas (9 PM a 3 AM) usándolo de forma continua con la pantalla sin apagar y aún así al otro día seguir teniendo batería suficiente. Sin embargo, este apartado se sustenta con la carga de 30W que tiene, la cual fácilmente puede hacerte un 10% a 100% en hora y media.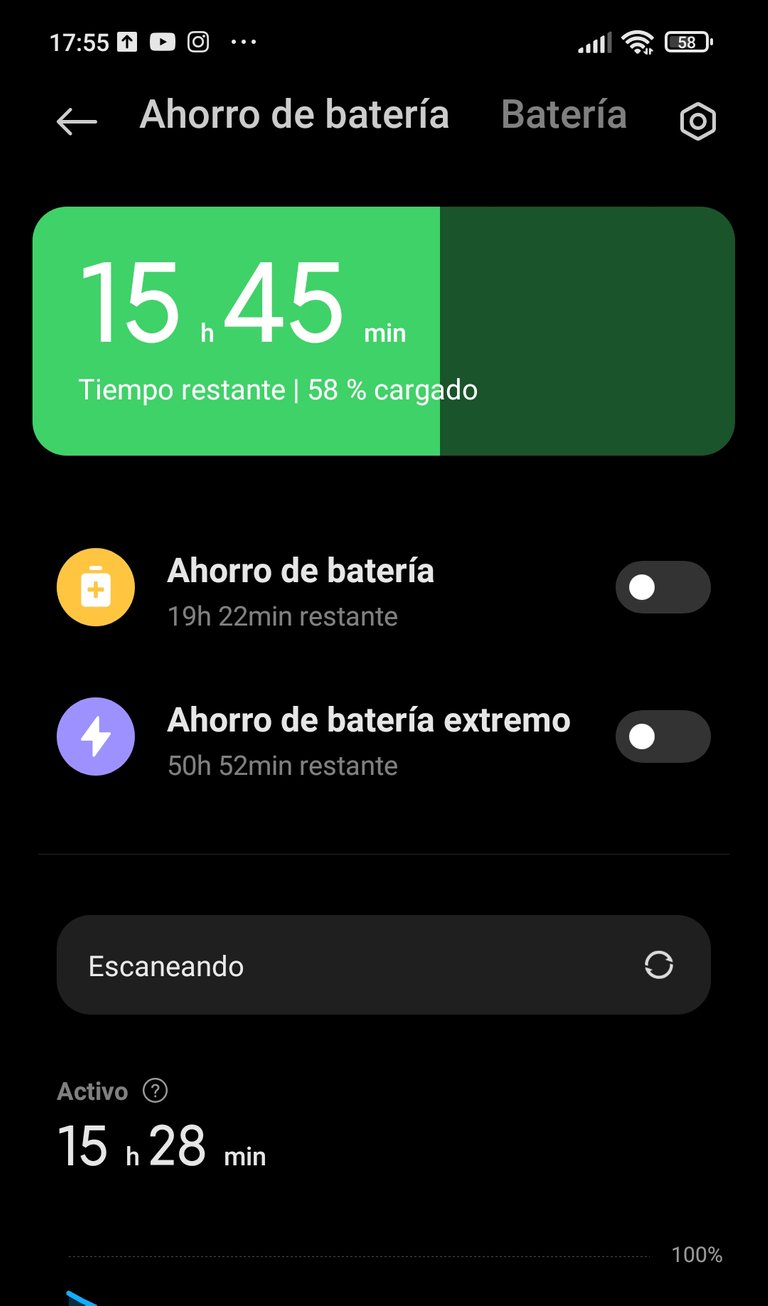 -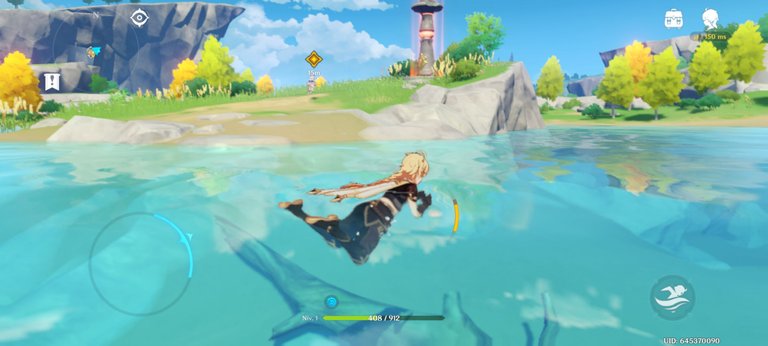 Gaming performance.
What can I say here, the phone, in general, is a beast in games which can easily run any at a decent amount of FPS plus it has the MIUI tool that the Xiaomi has which is Game Turbo which will allow you to further enhance your gaming experience. The performance in games like Genshin Impact, Asphalt 9, PUBG, CoD, etc is good and without forcing much to the GPU, so if it is one of the concerns that you wonder is if it will fail in this section because the answer is "absolutly not".
Que puedo decir acá, el teléfono en general es una bestia en juegos la cual puede correr fácilmente cualquiera a una cantidad de FPS decente además de poseer la herramienta de MIUI que poseen los Xiaomi que es Game Turbo la cual te permitirá mejorar aún más tu experiencia jugando. El rendimiento en juegos como Genshin Impact, Asphalt 9, PUBG, CoD, etc es muy alto y sin forzar mucho a la GPU, por lo que sí es una de las inquietudes que te preguntas es si fallará en este apartado pues la respuesta es totalmente no.
-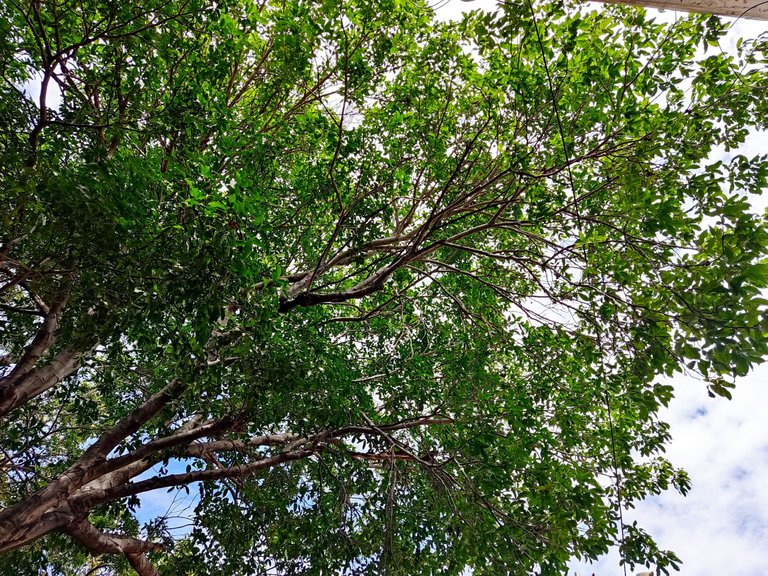 Camera.
One of the sections of which I did not expect much and ended up surprised was the camera, since seeing it in synthesis we know that it is not the camera with more megapixels on the market putting it in comparison that many devices have 64 or more with multi-cameras, etc.. However, the results that can be achieved are quite good, this was something I did not know, but it is that having a processor of a relatively decent range allows processing better the photos and therefore the result is usually much better than several cameras with more megapixels like the Xiaomi Redmi Note 10S.
Uno de los apartados de los cuales no esperaba mucho y terminé sorprendido totalmente fue la cámara, ya que viéndola en síntesis sabemos que no es la cámara con más megapíxeles del mercado poniéndola en comparación de que muchos dispositivos tienen 64 o más con multicámaras, etc. Sin embargo, los resultados que se pueden alcanzar son bastante buenos, esto era algo que no sabía, pero es que al tener un procesador de una gama relativamente decente permite procesar, valga la redundancia, mejor las fotos y por lo tanto el resultado suele ser muchísimo mejor que varias cámaras con más, como por ejemplo a mi juicio la del Xiaomi Redmi Note 10S.
These are some of the results I was able to capture / Aquí unos resultados de lo que capturé:
Well, in conclusion, the phone in my opinion is worth every penny you pay for it, it seems to be a mobile that for the price largely fulfills the things it offers and surpasses many competitors in the market. If you are looking for a mobile of a medium-high range that is balanced in all aspects I think this is certainly a good choice plus it will give you autonomy and more than a phone can become your tool for day-to-day performing any type of search.
Bueno, ya para concluir el teléfono en mi opinión vale cada centavo que se paga por él, me parece un móvil que por el precio cumple en gran medida las cosas que ofrece y supera a muchos competidores del mercado. Si realmente estás buscando un móvil de una gama media-alta que esté balanceado en todos los aspectos creo que sin duda este es una buena opción además de que te dará una autonomía y más que un teléfono se podrá convertir en tu herramienta para el día a día realizar cualquier tipo de búsqueda.
Anyway, it should be noted that this is my experience with it for 3 months and therefore as we know, opinions are more subjective than anything else. So having said that it is not bad to do your early research and see if the phone resembles the expectations you are looking for because again and I repeat I speak from my experience. If you made it this far thank you very much for reading and see you in the next one.
De todas maneras, cabe recalcar que es mi experiencia con él durante 3 meses y por lo tanto como sabemos, las opiniones son más subjetivas que otra cosa. Así que una vez dicho esto tampoco es mal hacer tu pronta investigación y ver si realmente el teléfono se asemeja a las expectativas que buscas porque, vuelvo y repito hablo desde mi experiencia. Si llegaste hasta acá muchas gracias por leer y nos vemos en la siguiente.
---
All pics / videos in this post are screenshots taken by me .
-
If you want to know more about the specifications of the phone, I invite you to read the page I took as a reference.
_