A few days ago I was looking on the internet for some speakers that I needed, because my laptop is not quite good in terms of sound.
I found some at very good prices and others of good quality a little more expensive, but I came across some that I had already seen in person and I didn't hesitate to buy them, as they were at a very good price. In addition to the speakers, I ordered a fast charging cable, as my cat Bucky had chewed the one I had and damaged it.
The good thing about these purchases is that the shipping is free and it doesn't take too long to arrive. The package, purchased from the same seller, arrived home in 3 days. Everything arrived in very good condition, something one fears when buying online.
Hace unos días estuve buscando por internet unos parlantes que me hacían falta, pues mi laptop no es del todo buena en cuanto a sonido.
Encontré algunos a muy buenos precios y otros de buena calidad un poco más caros, pero me topé con unos que ya había visto en persona y fue no dudé en comprarlos, pues estaban a muy buen precio. Además de los parlantes, pedí un cable de carga rápida, pues mi gato Bucky me había mordisqueado el que tenía y lo daño.
Lo bueno de estas compras es que el envío es gratis y no tarda demasiado en llegar. El paquete, comprado al mismo vendedor, llegó a casa en 3 días. Todo llegó en muy buenas condiciones, algo que uno teme cuando compra por internet.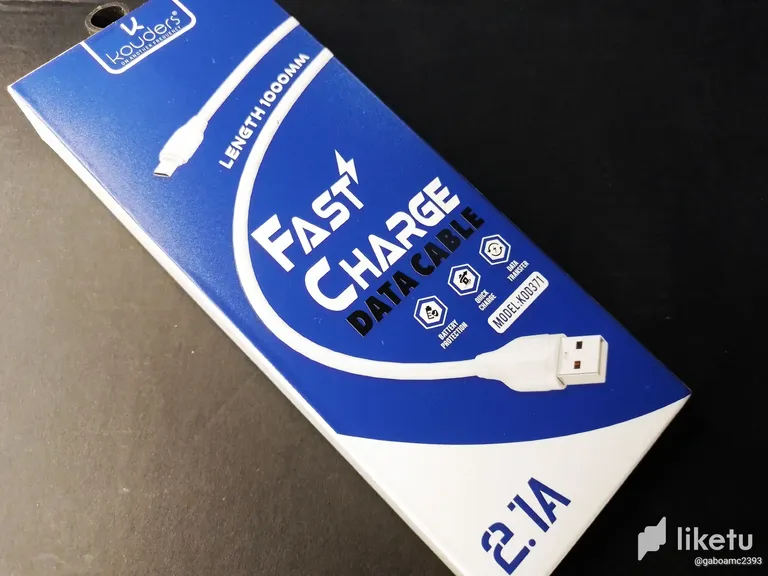 Well, first I will tell you about the cable, one that I certainly needed.
Although I had already bought a complete charger for my cell phone, my cat damaged it and I had to buy another one. Of course, the old cable still worked, I just had to move it to get it to charge.
Bien, primero les comentaré del cable, uno que ciertamente me hacía falta.
Aunque ya había comprado un cargador completo para mi celular, mi gato lo daño y tuve que comprarme otro. Aunque claro, el cable viejo funcionaba todavía, solo que había que moverlo para que cargara.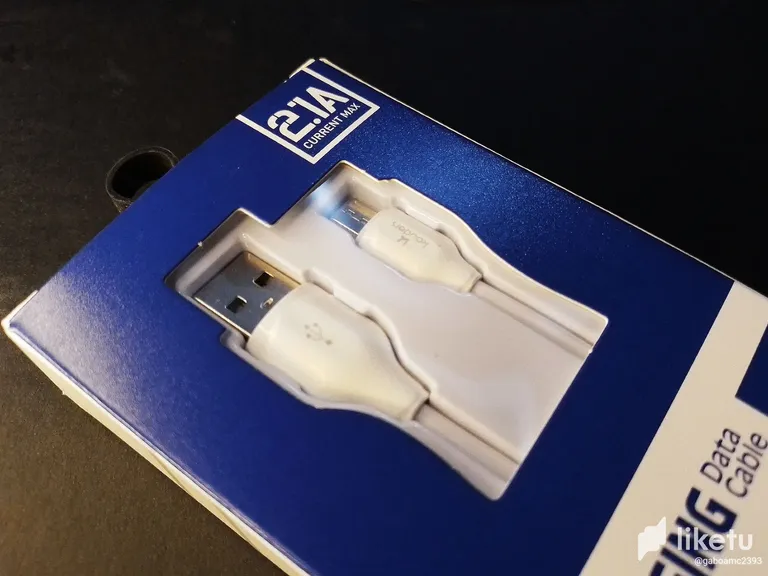 This new one, on the other hand, has a very good support on the charging pin, it is well attached to my cell phone, it is not loose or anything like that.
As for features, it is a 2.1 A Kouders brand cable. Model KOD371. There were other cables that had more specificications and were more expensive, but this one fit my budget and would cover my needs completely.
Este nuevo, por otra parte, tiene un soporte muy bueno en el pin de carga, queda bien sujeto en mi celular, no queda flojo ni nada por el estilo.
En cuanto a características, es un cable de marca Kouders de 2.1 A. Modelo KOD371. Habían otros cables que tenían más espeficicaciónes y eran más costosos, pero este se ajustaba a mi presupuesto y cubriría mis necesidades por completo.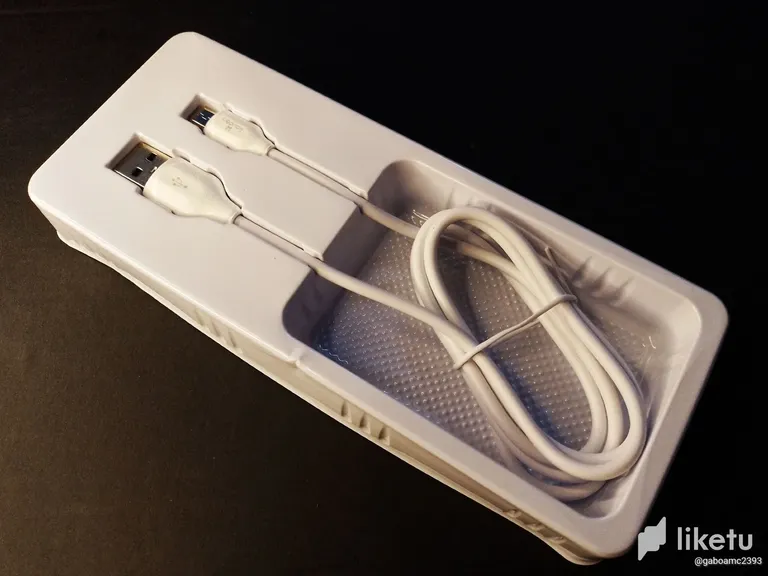 Evidently I did not need to buy another charger, I plan to use it with the same one I had, it is just a compatible replacement for the original cable of that charger. The price of this cable was 2 USD.
Evidentemente no tuve la necesidad de comprar otro cargador, planeo usarlo con el mismo que tenía, solo es un reemplazo compatible al cable original de ese cargador. El precio de este cable fue de 2 USD.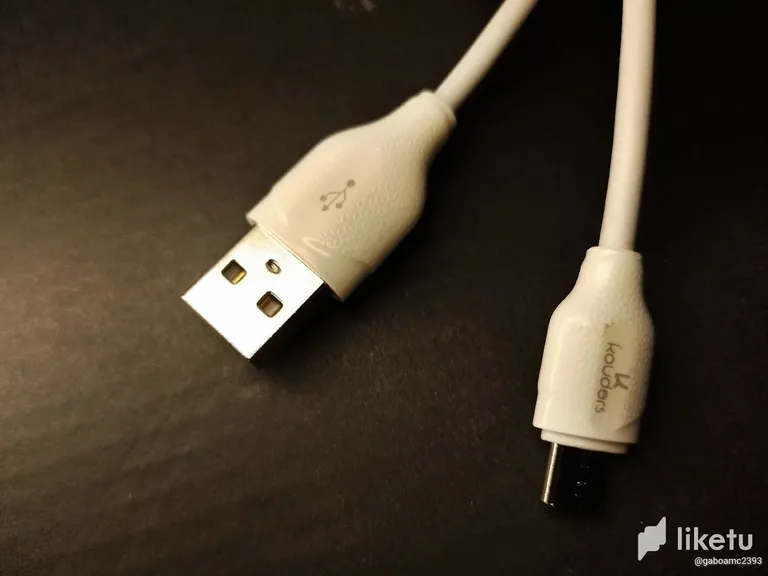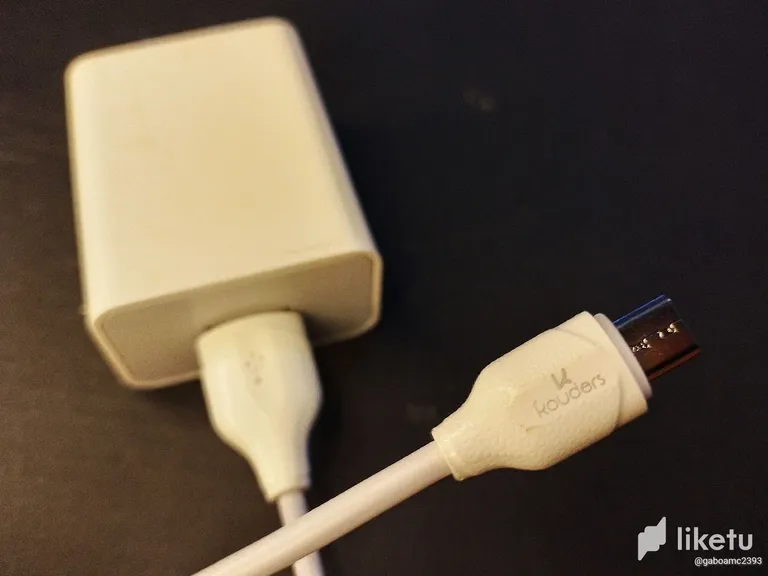 On the other hand, these horns that I bought are really great. They have a power that really surprised me, as they can be heard throughout the house when I play some music or a movie at full volume.
Por otra parte, estas cornetas que compré son realmente geniales. Tienen una potencia que realmente me sorprendió, pues se escuchan en toda la casa cuando coloco alguna música o una película a todo volumen.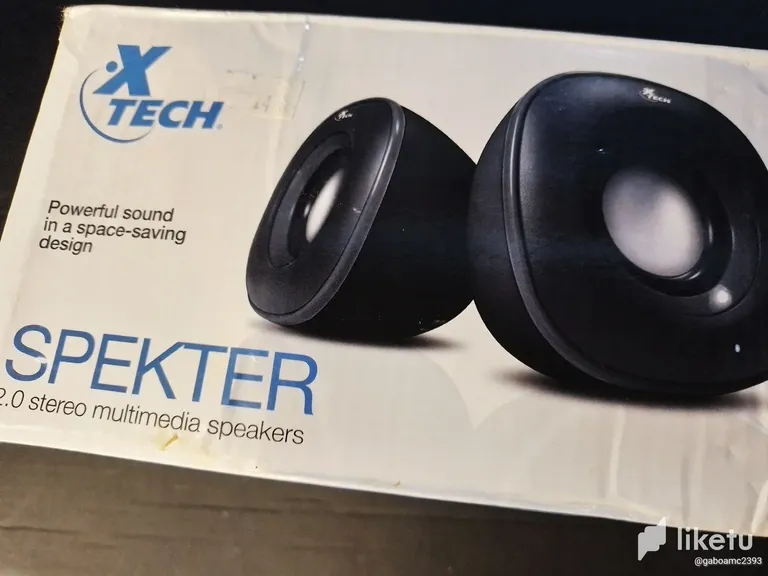 Some time ago I bought some headphones that I simply stopped using because they had a very peculiar feature, they had no way to adjust the volume, except for the volume control of the pc or the cell phone.
This was something that bothered me too much, so I made sure that this one had a knob to adjust the volume.
Hace un tiempo compré unas cornetas que simplemente dejé de usar porque tenían una característica muy peculiar, no tenían cómo ajustar el volumen, salvo por el control de volumen de la pc o el celular.
Esto era algo que me incomodaba demasiado, por eso me aseguré de que esta si tuviese una perilla para ajustar el volumen.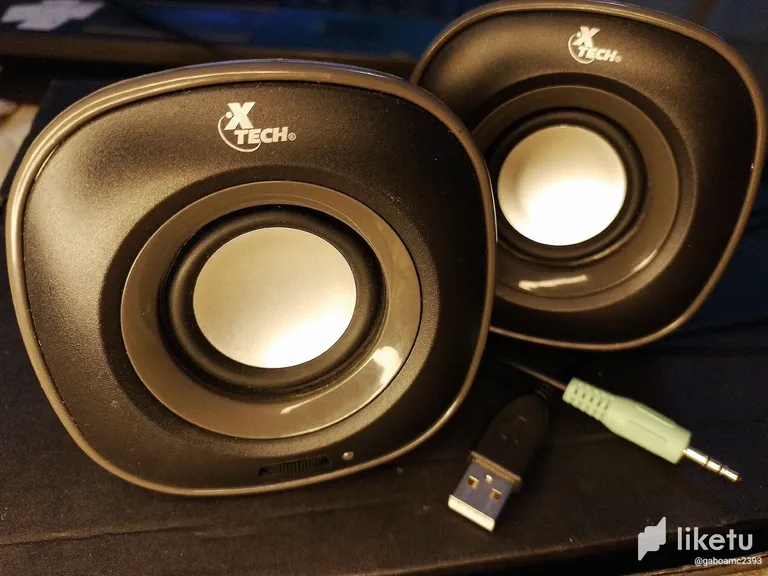 It works with a USB port and a 3.5 mm port. It can't be used on phones unless you have an adapter, but that's not a problem for me, as I bought it with the sole intention of using it on my laptop.
Estas funciona con un puerto USB y un puerto de 3.5 mm. No puede usarse en teléfonos a menos que se cuente con un adaptador, pero eso para mi no es problema, pues la compré con la mera intención de usarla en mi laptop.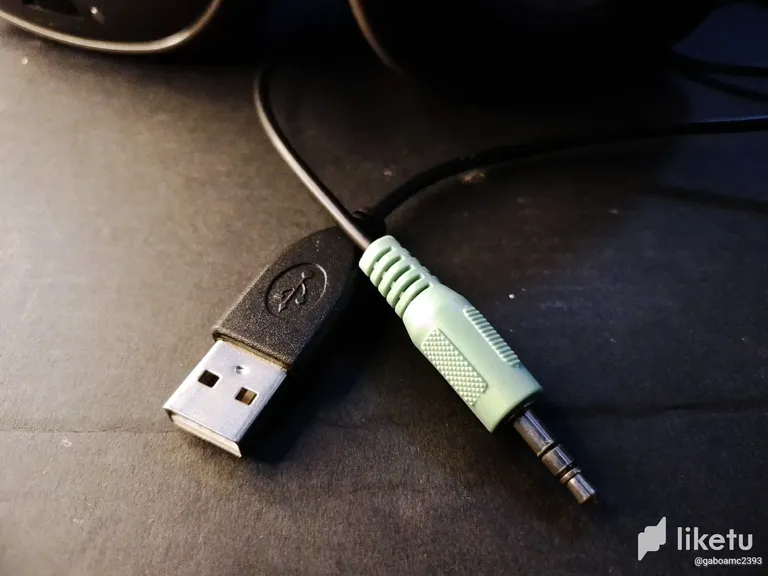 As I said, it is always great to add new devices to the setup, more now that I am updating my setup with new things that I will show you later, I am going little by little with the things I have bought so you already know the first ones, a couple of bugles and a new usb cable that I hope my cat doesn't damage it again....
Como dije, siempre es genial añadir dispositivos nuevos al setup, más ahora que estoy actualizando mi setup con cosas nuevas que ya les mostraré más adelante, voy poco a poco con las cosas que he comprado así que ya conocen las primeras, un par de cornetas y un nuevo cable usb que espero que mi gato no lo dañe otra vez...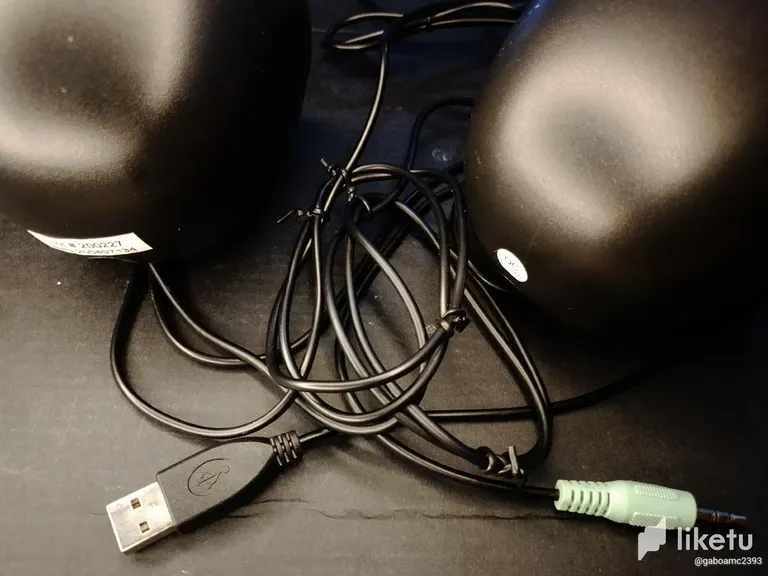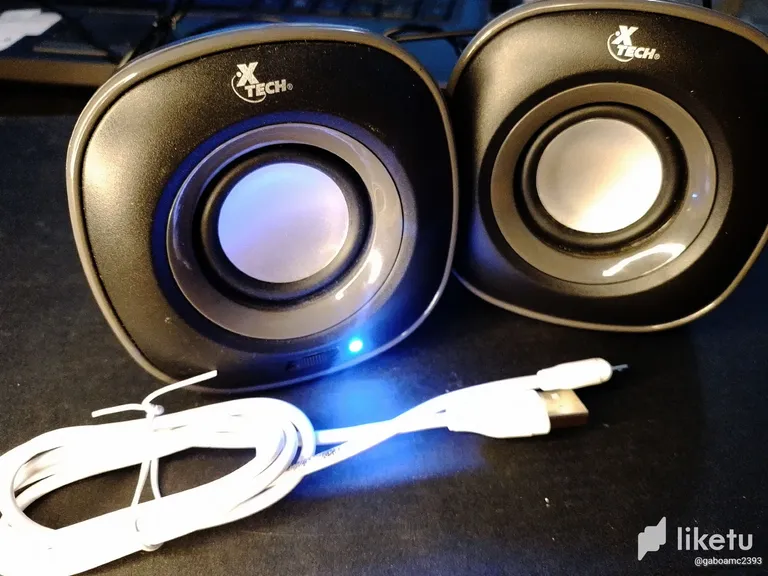 Well friends, this has been all for now, I hope you liked my publication. I invite you to leave your opinions below in the comments, as always I will be happy to read them. With nothing more to add, I'll say goodbye then....
See you next time!
Bien amigos, esto ha sido todo por ahora, espero que mi publicación les haya gustado. Los invito a dejar sus opiniones abajo en los comentarios, como siempre estaré encantado de leerlos. Sin más que agregar, me despido entonces...
¡Hasta la próxima!


---
For the best experience view this post on Liketu