English
Greetings to all, fellow Hive members. Remember that game I shared with you recently? It was about a little robot that has to go through mazes in a minecraft-like style.
I told you a bit about the basics of the game, but today I will show you my progress and some new scenarios and characters, this game has me more and more hooked.
Español
Saludos a todos, compañeros de Hive. ¿Recuerdan aquel juego que les compartí hace poco? Era sobre un pequeño robot que debe atravesar laberintos con un estilo parecido al de minecraft.
Les hablé un poco de lo básico del juego, pero hoy les mostraré mi avance y unos nuevos escenarios y personajes, este juego me tiene cada vez más enganchado.
---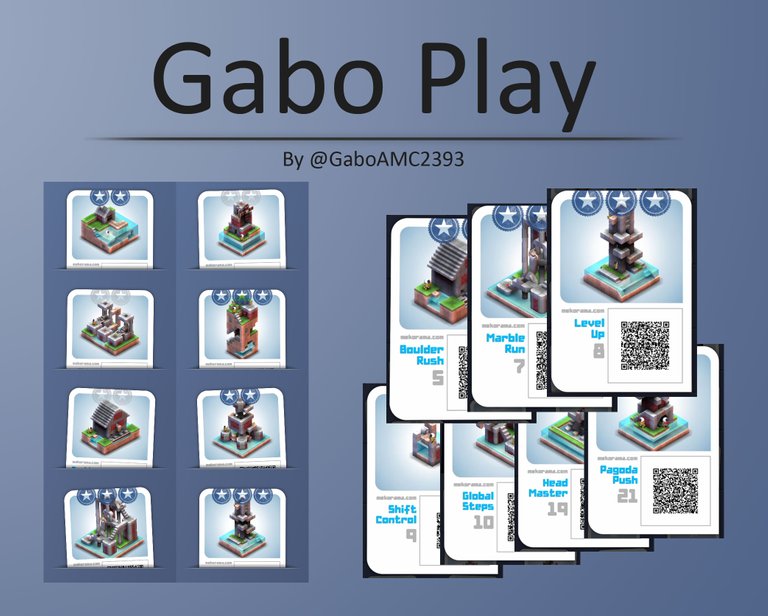 ---
In this game the scenarios are handled as if they were cards. Each card is a map or scenario in which our robot must venture. It is very easy to get cards, since each time you complete a map, you get two cards; that is, two more scenarios.
You can my previous review of the game by following this link:
En este juego los escenarios se manejan como si fuesen cartas. Cada carta es un mapa o escenario en el que nuestro robot debe aventurarse. Es muy fácil obtener cartas, ya que cada vez que se completa un mapa, obtienes dos cartas; es decir, dos escenarios más.
Pueden mi reseña anterior del juego siguiendo este enlace:
---
Gabo Play: Mekorama Story (https://peakd.com/hive-106817/@gaboamc2393/gabo-play-mekorama-story-engspa)
---
The farthest I've gotten in the game is level 30, but I mean I've unlocked up to that card, but I haven't played that level. As I told you, you earn two cards for each level achieved so I have more cards than levels completed.
Lo más lejos que he llegado en el juego es el nivel 30, pero me refiero a que he desbloqueado hasta esa carta, pero no he jugado ese nivel. Como les dije, se ganan dos cartas por cada nivel logrado así que tengo más cartas que niveles completados.
---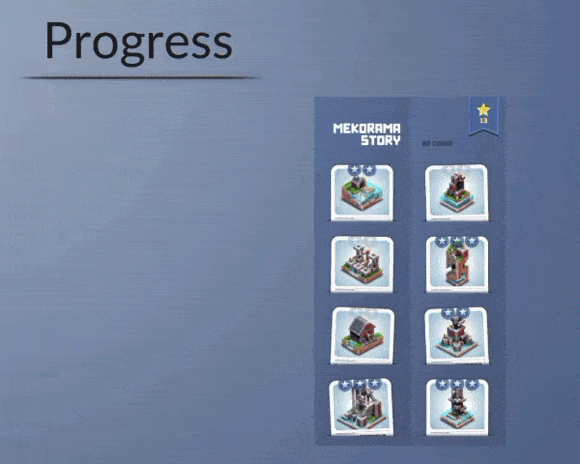 ---
The good thing about this non-linear system, in which you choose which level to play and not the next one after the one you completed, is that you can skip the ones you are curious about.
The bad thing is that some levels are left behind. For example, I advanced in other levels and left aside others like levels 5, 7 and 8.
Lo bueno de este sistema no lineal, en el que tú escoges qué nivel jugar y no el que sigue después del que completaste, es que puedes saltar aquellos que te causan curiosidad.
Lo malo es que algunos niveles quedan rezagados. Por ejemplo, yo avancé en otros niveles y dejé de lado otros como los niveles 5, 7 y 8.
---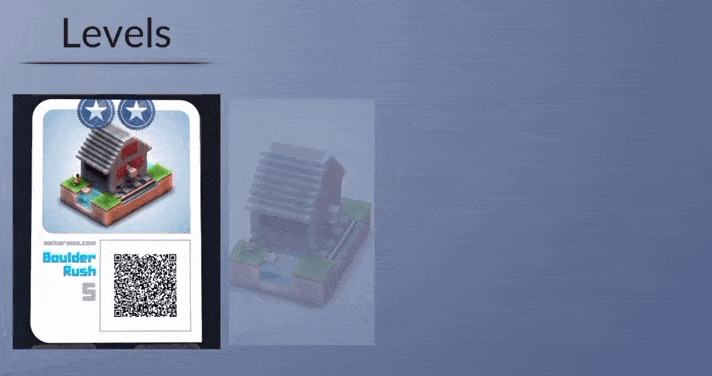 ---
It's not that they are bad levels; on the contrary, each stage brings things to solve in a different way than previous levels. Cubes to move or rocks to throw to obtain the valuable stars that we must win to advance.
No es que sean malos niveles; por el contrario, cada escenario trae cosas que hay que resolver de manera distinta a niveles anteriores. Cubos qué mover o rocas que lanzar para obtener las valiosas estrellas que debemos ganar para avanzar.
---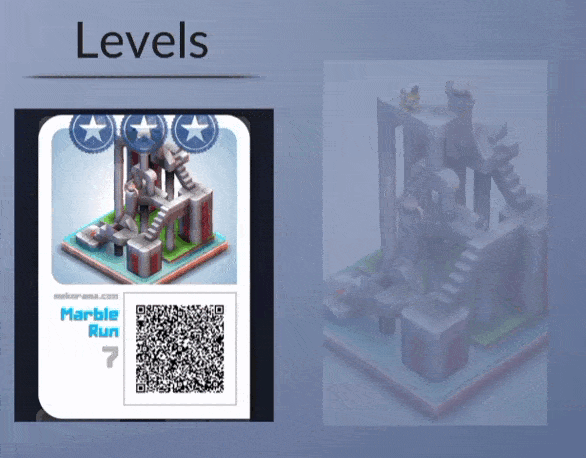 ---
Some, like level 8, are simply towers with a single elevator that we must move in different areas so that our robot can advance. As I said, each stage is a puzzle to solve.
Algunos, como el nivel 8, simplemente son torres con un único elevador que debemos mover en distintas áreas para que nuestro robot pueda avanzar. Como dije, cada escenario es un rompecabeza a resolver.
---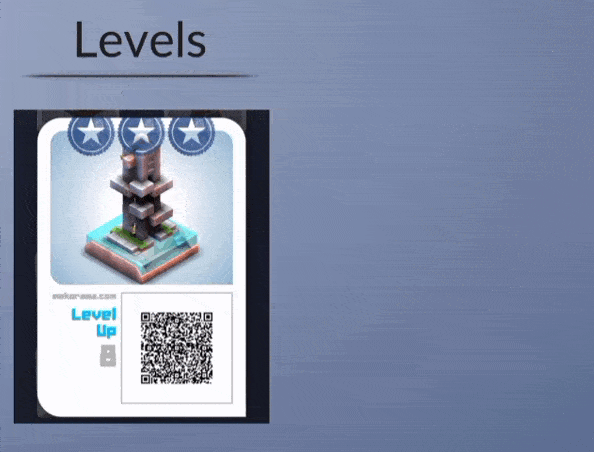 ---
On the other hand, in level 9 I realized something very important and that is that in this game, depending on the scenario, you can be out of the game. As you can see in the image below, level 9 is a very easy and small one, but it can complicate you if you don't play it well.
Por otra parte, en el nivel 9 me di cuenta de algo muy importante y es que en este juego, dependiendo del escenario, se puede quedar fuera del juego. Como pueden ver en la imagen a continuación, el nivel 9 es uno muy fácil y pequeño, pero te puede complicar si no lo juegas bien.
---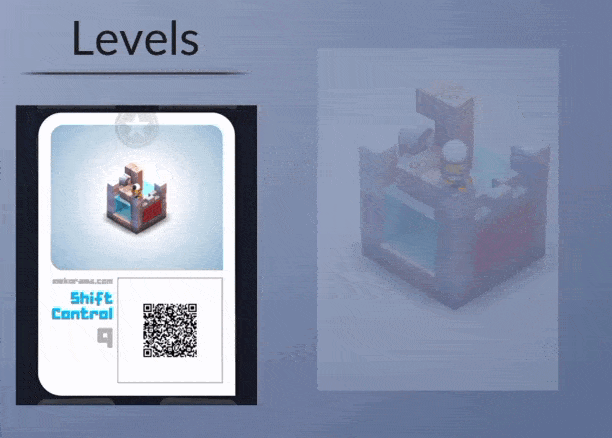 ---
How complicated is this level? Well, to reach the goal, you have to turn the "bridge" over which the robot must cross. But if you turn it too hard, the robot could fall into the water and be out of the map, in the white area of the game.
It's kind of like a limbo from which you can't return. You can walk all you want in the white area, but you can't return to the stage. You will have to restart the level.
¿Qué complicación tiene este nivel? Pues bien, para llegar a la meta, hay que girar el "puente" por el que debe cruzar el robot. Pero si se gira con demasiada fuerza, el robot podría caer en el agua y quedar fuera del mapa, en el área blanca del juego.
Es como una especie de limbo de la que no se puede regresar. Puedes caminar todo lo que quieras por el área blanca, pero no podrás regresar al escenario. Habrá que reiniciar el nivel.
---
---
At level 10 there is no risk of being out of the stage, but there is another novelty. There are levers that we must turn and spheres that we must push to destroy the stars on the map. If we destroy them all, we will have the highest score.
En el nivel 10 no se corre el riesgo de quedar fuera del escenario, pero sí hay otra novedad. Aparecen palancas que debemos girar y esferas que debemos empujar para que destruyan las estrellas del mapa. Si las destruimos todas, tendremos el puntaje más alto.
---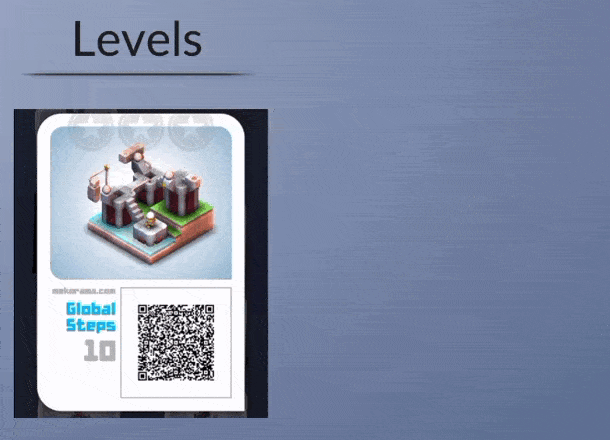 ---
Once you get past these levels, there are more challenges and puzzles to solve, but when we get to level like 19 or 20, that's when we see new characters on the maps, in addition to the little robot we started with.
On level 19, for example, a series of robots appear that have a platform on their heads. These simply walk along the cliffs of the stage and we can stand on them to advance along these cliffs.
Una vez que se superan estos niveles, hay más desafíos y rompecabezas a resolver, pero cuando llegamos al nivel como el 19 o 20, es cuando vemos nuevos personajes en los mapas, además del pequeño robot con el que comenzamos.
En el nivel 19, por ejemplo, aparecen una serie de robots que tienen una plataforma en la cabeza. Estos simplemente caminan por los precipicios del escenario y nosotros podemos pararnos sobre ellos para avanzar por estos precipicios.
---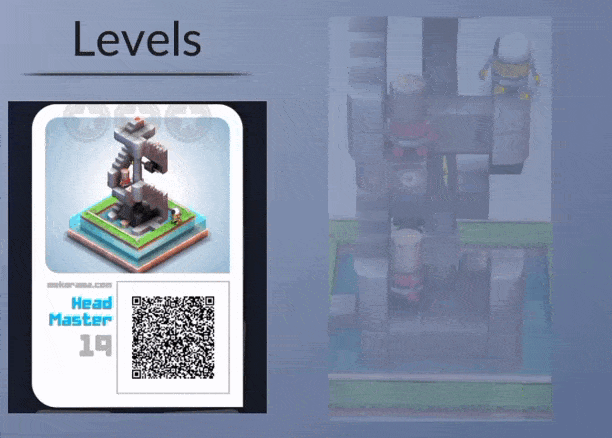 ---
On level 21, on the other hand, another small robot appears that is simply there to annoy us. We must practically push it to advance on the map and that's it. At some point we will be able to get rid of it and advance to the end of the map.
En el nivel 21, por otra parte, aparece otro pequeño robot que simplemente está ahí para molestar. Debemos prácticamente empujarlo para avanzar en el mapa y eso es todo. En algún punto podremos deshacernos de él y avanzar hasta el final del mapa.
---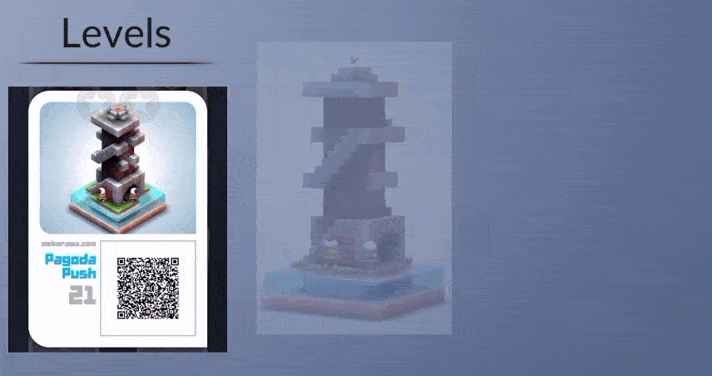 ---
As you can see, I have advanced a lot and although some maps have given me real headaches, because sometimes I can't find the solution, the truth is that I have achieved more than I thought.
For my part, I just want to invite you to play and try to see how many levels you can achieve. I would also like to know what you think of the publication, you can leave your opinion below in the comments and I will be happy to read them.
With nothing more to add, I'll take my leave then...
See you next time!
Como pueden ver, he avanzado bastante y aunque unos mapas me han dado verdaderos dolores de cabeza, pues a veces no encuentro la solución, lo cierto es que he logrado más de lo que creí.
Por mi parte quedar solo invitarlos a jugar y que prueben a ver cuántos niveles pueden lograr. También me gustaría saber lo que piensan de la publicación, pueden dejar su opinión abajo en los comentarios y yo estaré encantado de leerlos.
Sin nada más que agregar, me despido entonces…
¡Hasta la próxima!
---
---

Traducido con DeepL
Últimos tres post/Last three posts:
Three good night verses
Continúa la historia: El carpintero
Gabo Burger