Hello everyone, welcome once again to my blog! Previously I had made a content linked to my new Samsung Galaxy A12 phone. Today I want to share with you my experience with my first smartphone Huawei Honor 7S, since I can remember in my adolescence I never had the opportunity to have a touch phone because I did not have enough resources to have one, however, I had a few simple ones like the blackberry and the classic smartphones with cover. When I was 19 years old I received as a gift the device that I will tell you about, I wanted to make an exclusive content about it because despite being low-end, it has worked and continues to work perfectly.
¡Hola a todos! ¡Bienvenidos una vez más a mi blog! Anteriormente había realizado un contenido vinculado a mi nuevo teléfono Samsung Galaxy A12. Hoy quiero compartirles de mi experiencia con mi primer teléfono inteligente Huawei Honor 7S, desde que tengo memoria en mi adolescencia nunca tuve la oportunidad de tener un teléfono táctil debido a que no contaba con los recursos suficiente para tener uno, sin embargo, tuve unos que otros sencillos como el blackberry y los clásicos smartphones con tapa. A mi 19 años recibo como obsequio el dispositivo que a continuación les platicaré, quise realizar un contenido exclusivo sobre él ya que la misma a pesar de ser de gama baja, ha funcionado y continua trabajando a la perfección.
---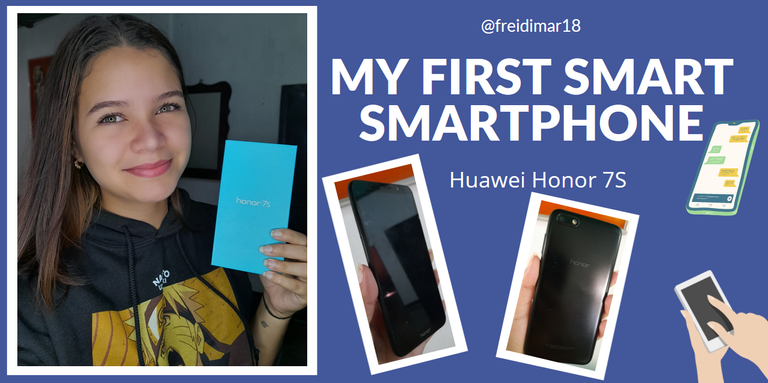 Image made in /
Imagen realizada en Canva
Clearly, 4 years ago it had a cost of $140 (that's how long I have had the device), today it has been devalued to $60 to $70, which, I can consider it a cheap Android but at the same time, super functional. Here are some of the features that I really liked about the device throughout this long journey.
Claramente, hace 4 año tenía un costo de 140$ (es el tiempo que tengo con el dispositivo), hoy día se ha devaluado a 60$ a 70$, lo cual, lo puedo considerar un Android barato pero a su vez, súper funcional. A continuación, algunas de las características que me agradó muchísimo del dispositivo durante todo esta larga trayectoria.
---

As well mentioned above the Huawei Honor 7S has current cost of $60, so, it is super good, due to the fact that I consider it a phone that can perform flawlessly with respect to its speed, camera, storage and so on.
For its part, I would like to highlight at this point the following, the Honor 7S is a super simple device in terms of its design, it is of small size and we can find it either in white, black and gold color. In addition, it comes with its accessories; charger and headphones.
Como bien mencionaba anteriormente el Huawei Honor 7S tiene costo actual de 60$, por lo que, está súper bien, debido a que lo considero un teléfono que puede funcionar a la perfección respecto a su velocidad, cámara, almacenamiento y demás.
Por su parte, me gustaría destacar en este punto lo siguiente, el Honor 7S es un dispositivo súper sencillo en cuánto a su diseño, es de pantaña pequeña y lo podemos encontrar ya sea en color blanco, negro y dorado. Además, viene con sus accesorios; cargador y audífonos.
---

Its storage is 16 GB, which for me was very little, because I've been a girl to take a lot of pictures, listen to music, however, I took full advantage of it and took care of it a lot. This has a slot that allows us to insert our microSD card, in addition to this you will find two spaces to insert two ship worth redundancy. I remember that it had a memory of 8 GB, because you need the device to perform at 100%. For its part, it has a RAM memory of 2 GB.
I can say that thanks to this equipment I was able to make content for Hive, for more than a year in what has been my journey in the blockchain, so, for me it is a treasure. In this way, other of its other humble specs is that it contains a MediaTek 6739 processor which is for low budget devices like this one.
Su almacenamiento es 16 GB, lo cual, para mí fue muy poco, debido a que he sido una chica de tomar muchas fotos, escuchar música, sin embargo, lo aproveché al máximo y cuide muchísimo. Esta cuenta con una ranura que nos permite insertar nuestra tarjeta microSD, sumado a ello encontrarás dos espacios para insertar dos ship valga la redundancia. Recuerdo que tenía una memoria de 8 GB, debido a que necesita que rindiera el dispositivo al 100%. Por su parte, cuenta con una memoria RAM de 2 GB.
Puedo decir que gracias a este equipo pude realizar contenido para Hive, durante más de un año en lo que ha sido mi travesía en la blockchain, así que, para mí es un tesoro. De esta manera, otras de sus especificaciones humildes es que contiene un procesador MediaTek 6739 que es para dispositivos de bajo presupuestos como este.
---

Regarding its battery (3,020 mAh), it always gave me performance, I never complained about it. When it was time to charge it only took 2 hours and a half, a charge from 0% to 100%, so personally it adds positive points in terms of value for money, compared to some that tend to discharge super fast, or its battery fails over time. It really is an excellent phone.
Respecto a su batería (3.020 mAh), siempre me rendía, nunca me quejné sobre ello. Cuando era hora de cargarlo solo demoraba 2 horas y media, una carga de 0% a 100%, así que en lo personal le suma puntos positivos en cuanto a su calidad-precio, a comparación de algunos que suelen descargarse súper rápido, o su batería presenta fallas con el tiempo. Realmente es un excelente teléfono.
---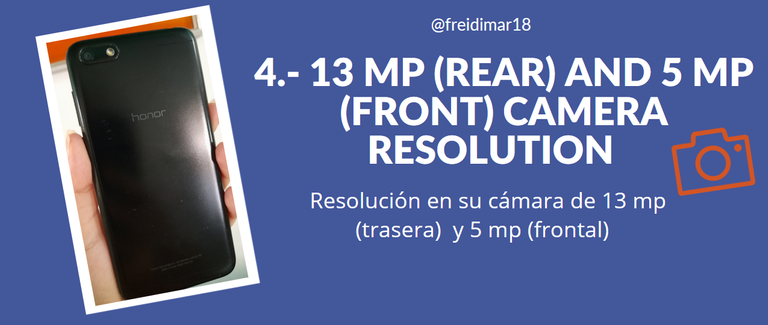 Its rear camera despite being of low mp always managed to get good pictures, they were not amazing, but certainly managed to capture what I wanted, in relation to the front camera, I did not use it much because the images were not very sharp, so I decided to change phone, because it was time to start taking better pictures for each of my content.
Su cámara trasera a pesar de ser de bajos mp siempre lograba obtener buenas fotografías, no eran increíbles, pero sin duda lograba capturar lo que deseaba, con relación a la cámara frontal, no la usaba mucho debido a que las imágenes no eran muy nítidas, por ello, fue que decidí cambiar de teléfono, debido a que ya era hora de comenzar a tomar mejores imágenes para cada uno de mis contenidos.
---
Thank you so much for making it this far!
¡Muchísimas gracias por llegar hasta aquí!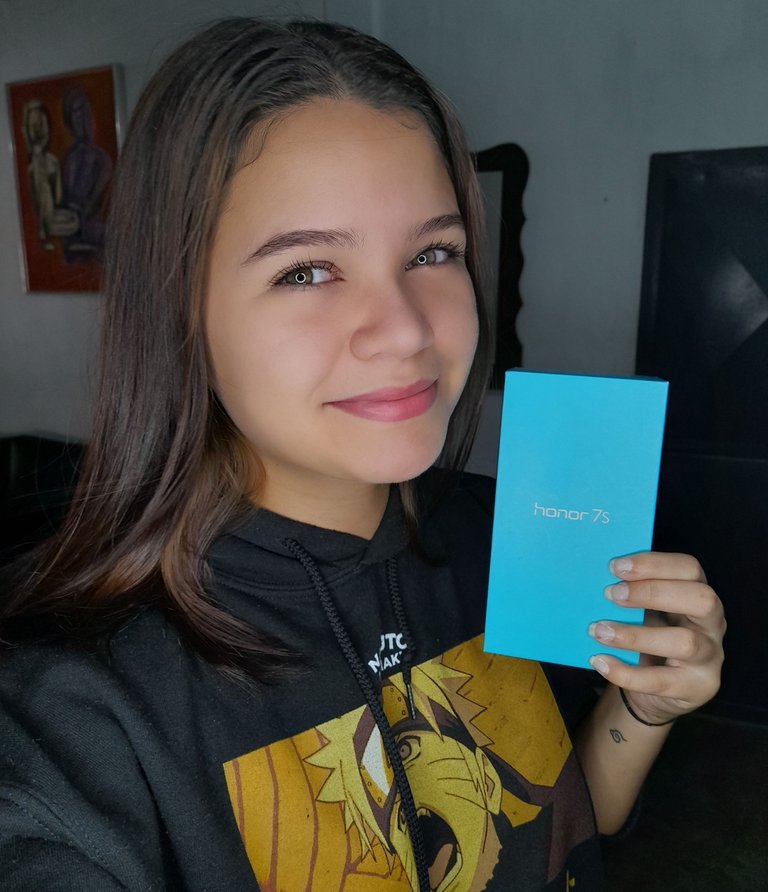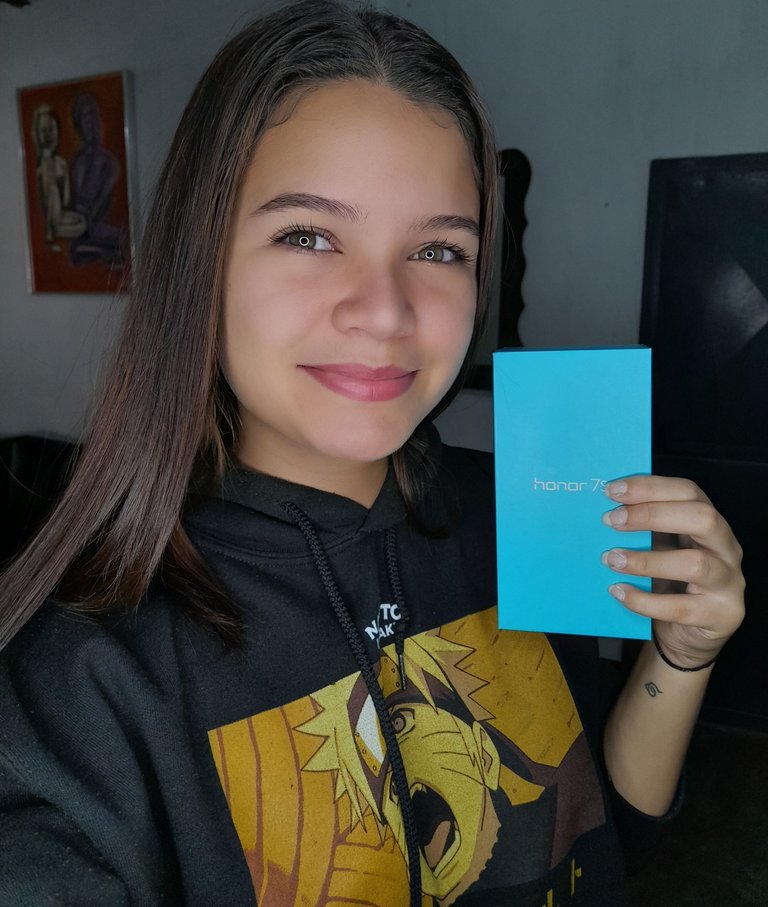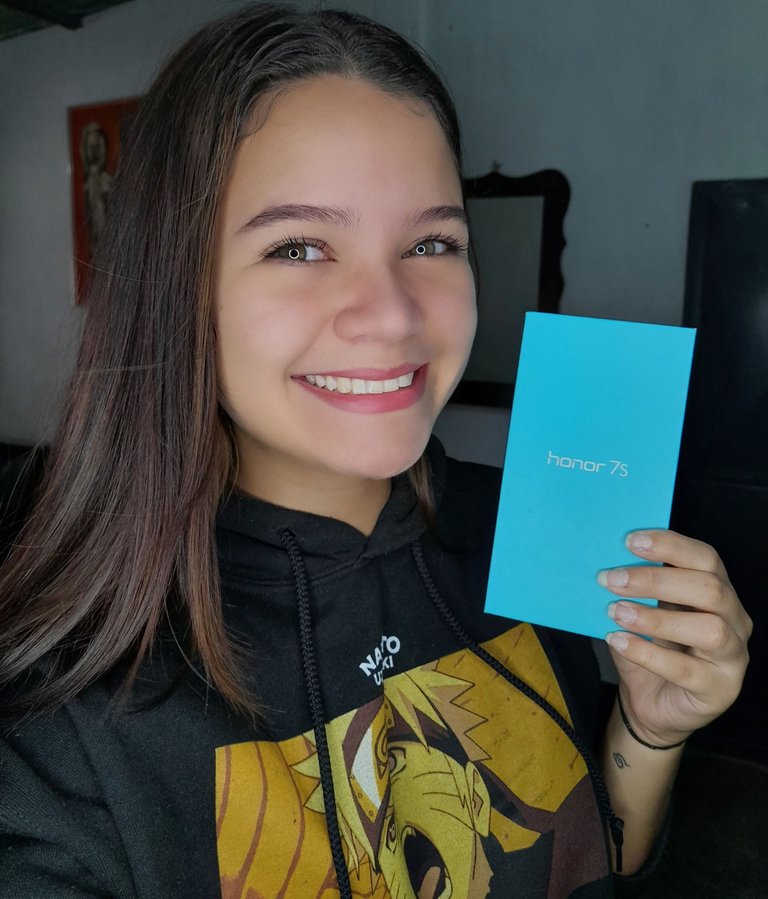 ---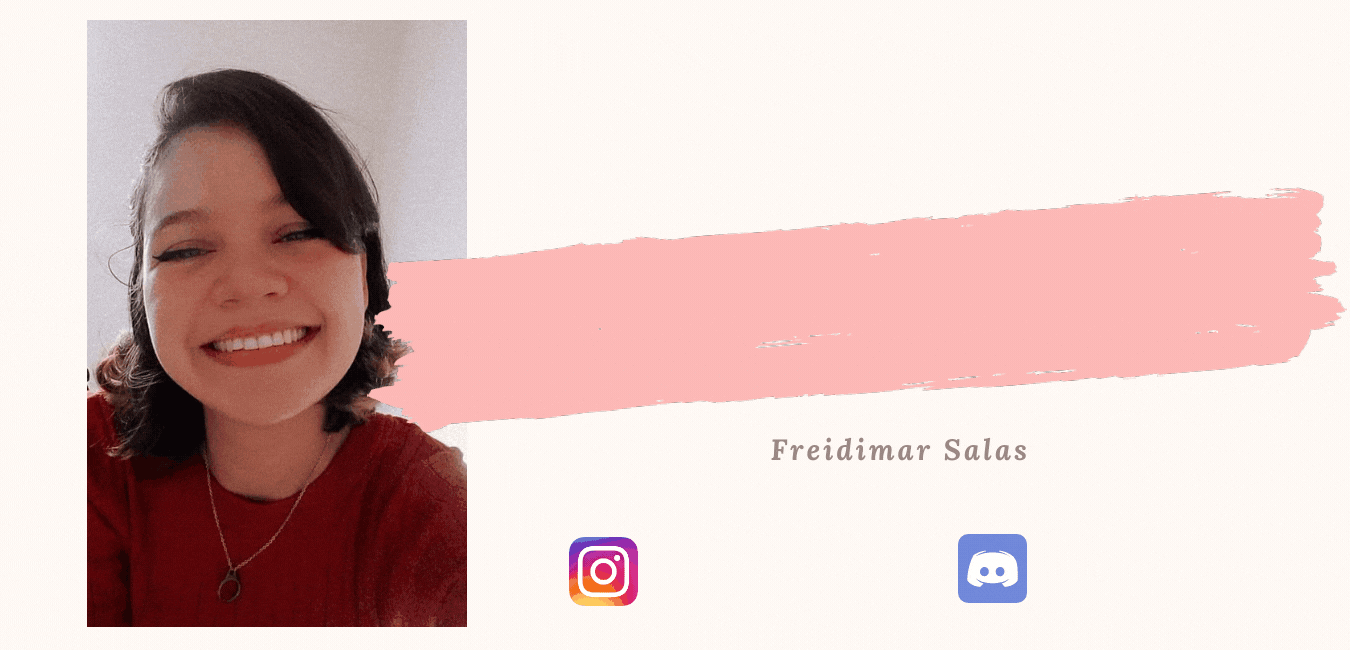 Important sources / Fuentes importantes:
✎ Translator / Traductor: Deepl
✄Text separators / Separador de textos: Visit here
All pictures were taken with my Samsung Galaxy A12 phone /
📷Todas las fotografías fueron tomadas con mi télefono Samsung Galaxy A12 📲