Hello to the entire Geek Zone community! Welcome once again to my blog!
For my second post in the community, I will share my experience with one of the most amazing consoles I've ever used, plus, I will give you my opinion about it.
But before that, I will tell you briefly about my journey in the world of video games and which consoles I have used. I remember very well that my first video game (Mario Bross) I played it on the super nintendo, by then I was 12 years old (2010) Then I enjoyed my first game from a Nintendo 64 with my first run on The Legend Of Zelda (Ocarina Of Time) (2018) Then, by the year 2019 my boyfriend buys a Nintendo Switch, so, from there I start to go through a myriad of video games that later I will highlight.
¡Hola a toda la comunidad de Geek Zone! ¡Bienvenidos una vez más a mi blog!
Para mi segunda publicación en la comunidad, compartiré de mi experiencia con una de las consolas más increíbles que he usado, además, les daré mi opinión respecto a la misma.
Pero antes de ello, les platicaré resumidamente mi travesía en el mundo de los videojuegos y qué consolas he usado. Recuerdo muy bien que mi primer videojuego (Mario Bross) lo jugué en el súper nintendo, para ese entonces tenía 12 años de edad (2010) Después disfruté de mi primera jugada desde un Nintendo 64 con mi primer recorrido en The Legend Of Zelda (Ocarina Of Time) (2018) Luego, para el año 2019 mi novio se compra un Nintendo Switch, por lo que, apartir de allí comienzo a recorrer un sinúmeros de videojuegos que más adelante destacaré.
---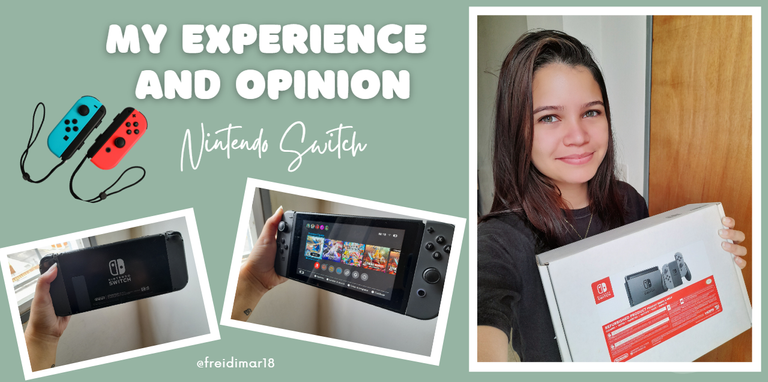 Image made in /
Imagen realizada en Canva
That said, I will begin by highlighting for those who do not know about the nintendo, this is a video game console created by Nintendo and exposed to the public in the year 2017, currently has a cost of approximately $ 500, it is not economical, but I know that for lovers of video games and consoles that have their nintendo, they know perfectly well that their purchase was worth it. Now then, described this I will tell you about my positive experiences with the console.
Dicho esto, comenzaré resaltando para aquellos que desconocen del nintendo, ésta es una consola de videojuegos creada por Nintendo y expuesta al público en el año 2017, actualmente tiene un costo de aproximadamente 500$, no es económico, pero sé que para los amantes de los videojuegos y consolas que tienen su nintendo, saben perfectamente que su compra ha valido la pena. Ahora bien, descrito esto les hablaré de mis experiencias positivas con la consola.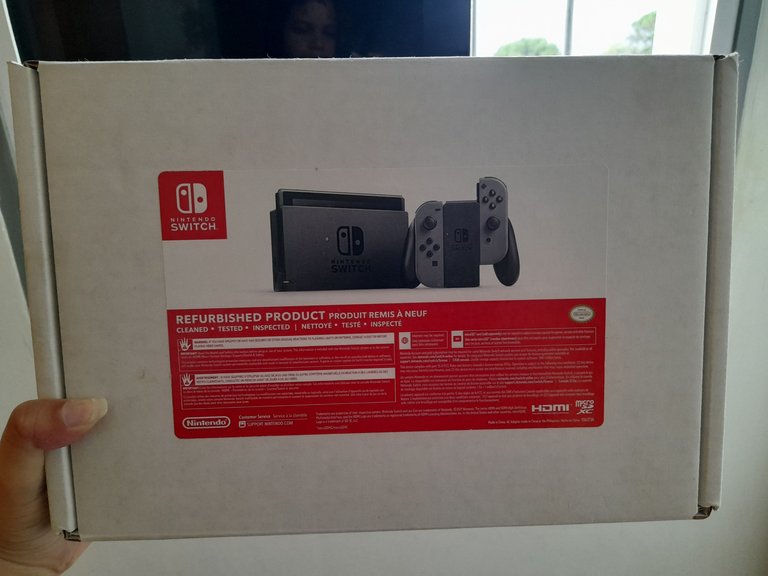 In addition, the Nintendo allows you to connect up to five controllers to play competitively or cooperatively. So you can imagine how amazing it is. So, the nintendo compared to the consoles I had used before, I must say it has been a wonderful experience. Clearly at the time a supernintendo and a nintendo 64 were everything to me, so it's all a matter of time.
On top of that, the nintndo allows up to five consoles to be connected for either competitive or cooperative gaming. So, you can imagine how amazing that is. So, the nintendo compared to the consoles I had used before, I must say, this has been a wonderful experience. Clearly, for its time a supernintendo and a nintendo 64 was everything to me, so it's all a matter of era.
Además, la Nintendo permite conectar hasta cinco controles para jugar de forma competitiva o cooperativa. Así que puedes imaginar lo increíble que es. Así que, la nintendo comparada con las consolas que había usado antes, debo decir que ha sido una experiencia maravillosa. Está claro que en su momento una supernintendo y una nintendo 64 lo eran todo para mí, así que todo es cuestión de tiempo.
Sumado a ello, el nintendo permite que hasta más de cinco controles puedan conectarse ya sea para juegos competitivos o cooperativos. Así que, se podrán imaginar lo increíble que es. De esta manera, el nintendo a comparación de las consolas que antes había usado, debo decir, ésta ha sido una maravillosa experiencia. Claramente, para su momento un supernintendo y un nintendo 64 lo era todo para mí, así que todo es cuestión de épocas.


Personally, this is extremely important, because when it comes to playing our video games, we want our battery to perform very well. In my case, to make it last longer than "normal" I tried as much as possible to reduce the nintendo's brightness to the maximum, it certainly worked. Now, how long does it take to charge, it takes an estimated 3 hours, and when I played from the tv I remember that one of the things I asked my boyfriend was if it was normal to leave the nintendo in the connector or base of it for a long time. And yes, it is normal, so the time that the nintendo lasted in its base does not affect its respective battery. Of course, we should still take care of it. Not to exaggerate in the hours of use.
En lo personal, esto es sumamente importante, debido a que, cuando se trata de jugar nuestros videojuegos queremos que nuestra batería rinda muchísimo. En mi caso, para que durara más tiempo de lo "normal" trataba en lo posible de reducir al máximo el brillo del nintendo, sin duda funcionaba. Ahora bien, ¿cuánto tiempo demora cargando?, tiene un estimado de 3 horas, y cuando jugaba desde la tv recuerdo que una de las cosas que le preguntaba a mi novio era que si era normal dejar el nintendo en el conector o base de la misma por mucho tiempo. Y sí, es normal, por lo que el tiempo que el nintendo duraba en su base no afecta su respectiva batería. Claro, debemos igual cuidarla. No exagerar en las horas de uso.


Finally, what I love about the Nintendo Swicth is the great amount of games that we can enjoy unlike other consoles like xbox and playstation, with the respect of those friends who love those consoles. In my case, I have already had a tour with the video game The Legend Of Zelda, the quality is more subjective, because Nintendo contains several authentic triple A titles that I could not find in any other, such as The Legend of Zelda: Breath of the Wild which was one of the video games I played the most for the year 2020, followed by Mario Kart 8 Deluxe. Regarding, other of my favorite video games are also, Fire emblem Three houses and Pokemon Sword. There are more, but these would be the most outstanding for me.
Por último, lo que me encanta del Nintendo Swicth es la gran cantidad de juegos que podemos disfrutar a diferencia de otras consolas como xbox y playstation, con el respeto de aquellos amigos y amigas que aman dichas consolas. En mi caso, que ya he tenido un recorrido con el videojuego The Legend Of Zelda, la calidad es más subjetiva, debido a que Nintendo contiene varios títulos auténticos de triple A que no lograría encontrar en ninguna otra, como The Legend of Zelda: Breath of the Wild que fue uno de lo videos juegos que más jugué para el año 2020, seguido de Mario Kart 8 Deluxe. Respecto, a otros de mis videojuegos favoritos están además, Fire emblem Three houses y Pokemon Sword. Son más, pero estos serían los más destacados para mí.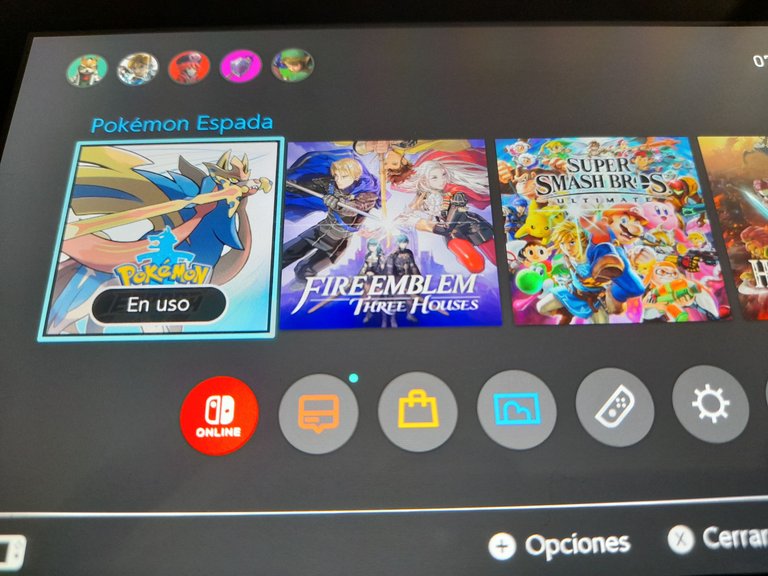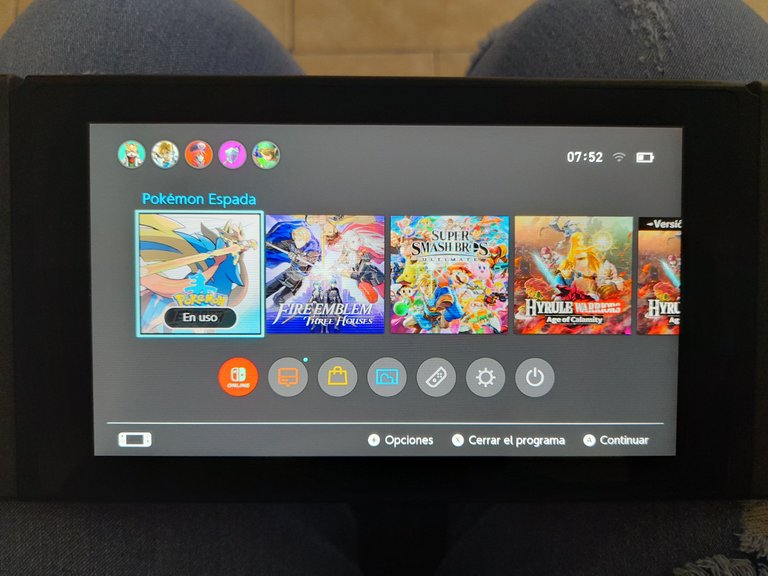 ---
Personal opinion of the Nintendo Switch
Opinión personal del Nintendo Switch 🤔
Nintendo Switch has surpassed the expectations of many worldwide offering three possibilities to play in a unique way. Definitely, it has been a completely innovative portable, in addition, it allows us to have the opportunity to buy video games at an affordable cost, I really have nothing negative to say about the console. Any comments on the subject will be welcome, thank you very much for coming this far!
Nintendo Switch ha traspasado las expectativas de muchos a nivel mundial ofreciendo tres posibilidades de jugar de una manera única. Definitivamente, ha sido un portátil completamente innovador, además, de que nos permite tener la oportunidad de comprar videojuegos a un costo accesible, realmente no tengo nada negativo que decir de la consola. Cualquier acotación respecto al tema bienvenido será, ¡muchísimas gracias por llegar hasta aquí!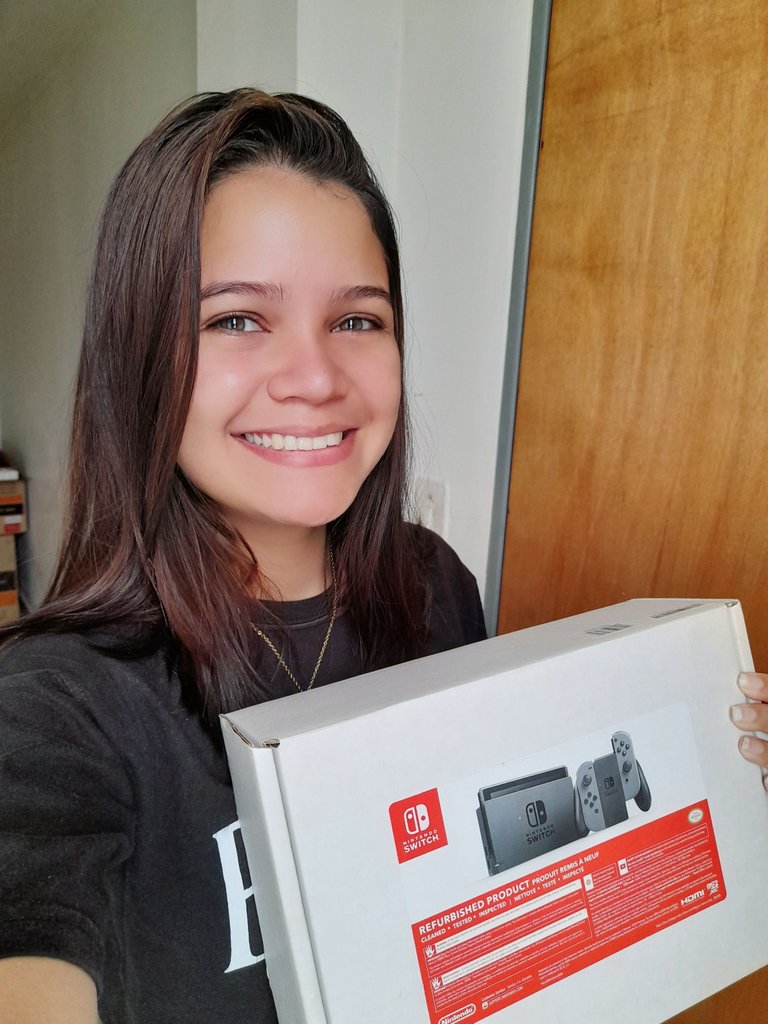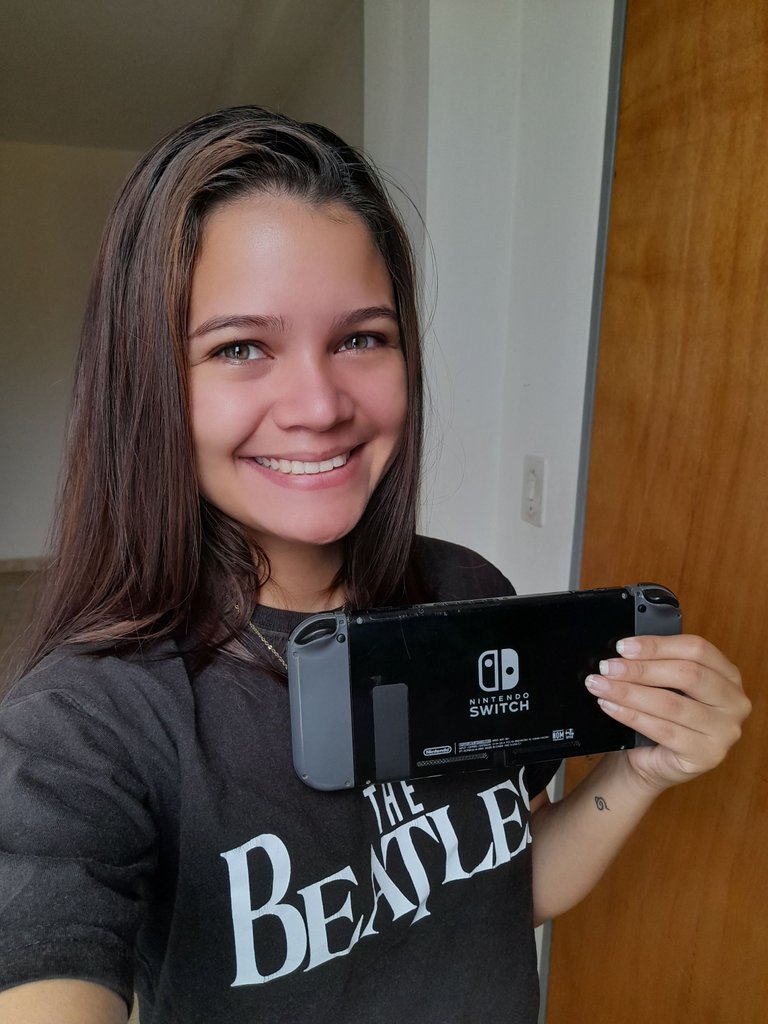 ---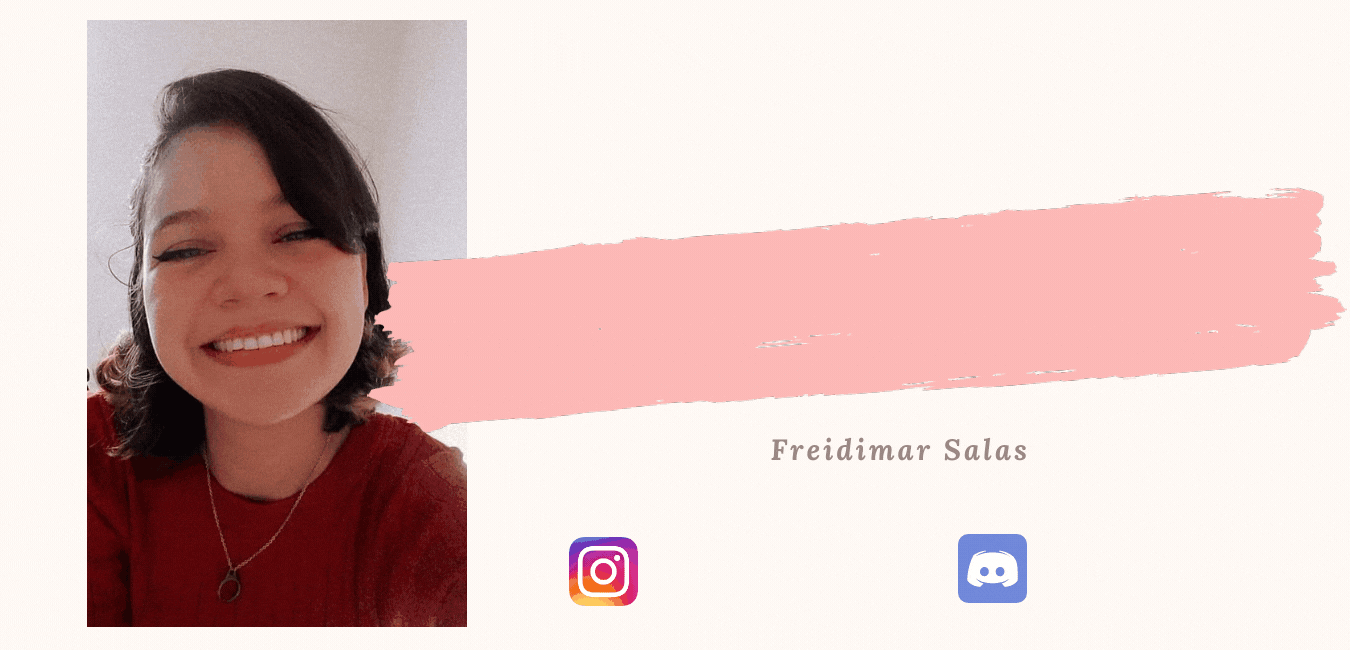 Important sources / Fuentes importantes:
✎ Translator / Traductor: Deepl
✄Text separators / Separador de textos: Visit here
All pictures were taken with my Samsung Galaxy A12 phone /
📷Todas las fotografías fueron tomadas con mi télefono Samsung Galaxy A12 📲