Hello to all the Geek Zone community! Welcome once again to my blog! In this opportunity I will be telling you about my good and bad experience with the Inpods 12 headphones, added to it, its cost and if I really recommend it and consider it as one of the best replicas to the famous Apple Airpods. That is why, in this post I will break down the advantages and disadvantages of wireless headphones and so you will know if it is worth your purchase. Without further ado, enjoy the content.
¡Hola a toda la comunidad de Geek Zone! ¡Bienvenidos una vez más a mi blog! En esta oportunidad estaré les platicando de mi buena y mala experiencia con los auriculares Inpods 12, sumado a ello, su costo y si realmente lo recomiendo y considero como uno de las mejores replicas a los famosos Airpods de Apple. Es por ello, que en este post desglosaré las ventajas y desventajas de los audífonos inalámbricos y así sabrán si vale la pena su compra. Sin más que decir, disfruten del contenido.
---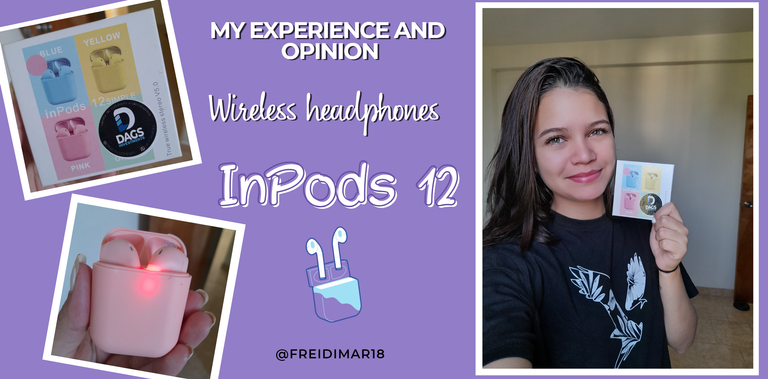 Image made in /
Imagen realizada en Canva
The wireless headphones that have currently become very popular; Inpods 12, are an imitation of the famous Apple AirPods, where, its creators seek as main objective to please the user as far as the design of the same. That is why this has been one of the features that caught my attention before its purchase. Here are the advantages.
Los auriculares inalámbricos que actualmente se han hecho muy populares; Inpods 12, son una imitación de los famosos Apple AirPods, en donde, sus creadores buscan como objetivo principal agradar al usuario a lo confiere al diseño de la misma. Es por ello, que ésta ha sido una de las características que llamó muchísimo mi atención antes de su compra. A continuación, las ventajas sus ventajas.
---

✔️ Undoubtedly, one of the things I always visualize in a device is its design; in terms of shape, colors and size. The first time I saw these headphones I was totally in love with the wide variety of colors, as you can see I chose to buy a pink one because it is my favorite color. On the other hand, they are super light and comfortable to wear anywhere. Clearly they are a sweetheart, but will the sound quality be enough to love them even more?
✔️ Sin duda, una de las cosas que siempre visualizo en un dispositivo es su diseño; en cuanto a forma, colores y tamaño. La primera vez que vi estos auriculares quedé totalmente enamorada por la gran variedad de colores, como se podrán dar cuenta opté por comprarme uno de color rosa debido a que es mi color favorito. Por su parte, son súper ligeros y cómodos de llevar a cualquier lugar. Claramente son una ternura, pero ¿la calidad de sonido será suficiente para amarlos aún más?
---

✔️ The second advantage I found in the device is its battery, which can take about an hour to charge, which is fine, it is in the normal range. On the other hand, they have a maximum autonomy of 3 hours of playback, I must say that the high volume influences a lot, so if we listen to music at high volume the device will be discharged very quickly. On the other hand, what I did not like much, is the charger cable that comes in its box, personally, is too short, to the point of affecting me when putting it to charge.
✔️ Como segunda ventaja que encontré en el dispositivo es su batería, lo cual, su carga puede demorar un aproximado de una hora, lo cual está bien, está en el rango de los normal. Por su parte, tienen una autonomía 3 horas como máximo de reproducción, debo decir que el volumen alto influye muchísimo, por lo que si escuchamos música a alto volumen el dispositivo se descargará muy rápido. Por otro lado, lo que no me agradó mucho, es el cable del cargador que viene en su cajita, en lo personal, es exageradamente corto, a tal punto de afectarme a la hora de ponerlo a cargar.
---

✔️ If you want to get an inexpensive wireless headphones, with a good design and for its part that is heard well, this is an excellent alternative, because its cost is low; 10 dollars approximately, however, I have noticed that this device if your purchase is wholesale can be offered at a price of up to $ 7. On the other hand, the device at that price contains several features that are usually present in the original headphones, such as the pop-up window that verifies that they are AirPods and the automatic connection after opening the box. Unlike some headphones that can cost twice as much and their functions are more reduced.
✔️ Si deseas obtener unos audífonos inalámbricos económicos, con un buen diseño y por su parte que se escuche bien, ésta es una excelente alternativa, debido a que su costo es bajo; 10 dólares aproximadamente, sin embargo, he notado que éste dispositivo si su compra es al mayor lo pueden llegar a ofrecer a un precio de hasta 7 dólares. Por otro lado, el dispositivo a ese precio contiene varias funciones que por lo general se encuentra presentes en los auriculares originales, como lo es la ventana emergente que es la que verifica que son unos AirPods y la conexión automática tras abrir la caja. A diferente de algunos audífonos que pueden llegar a costar el doble y sus funciones son más reducidas.
<c
---

❌ One of the big disadvantages of the device is that they do not sound professional at all, which was a disappointment for me, because I had higher expectations regarding the sound, of course the price I bought them is fine, but personally I love to listen to music at full volume, it was very disappointing. However, I do not regret the purchase because it was something I wanted to have. But if you are one of those people who like to listen to music with excellent sound or something more advanced in the market you will find better options.
❌ Una de las grandes desventajas del dispositivo es que no suenan para nada profesional, lo cual, fue una desilusión para mí, debido a que tenía mayores expectativas respecto al sonido, claro al precio que los compré está bien, pero en lo personal que me encanta escuchar música a todo volumen, fue muy decepcionante. Sin embargo, no me arrepiento de la compra debido a que era algo que deseaba tener. Pero si eres de esas personas que te gusta escuchar música con un sonido excelente o algo más avanzado en el mercado encontrarás mejores opciones.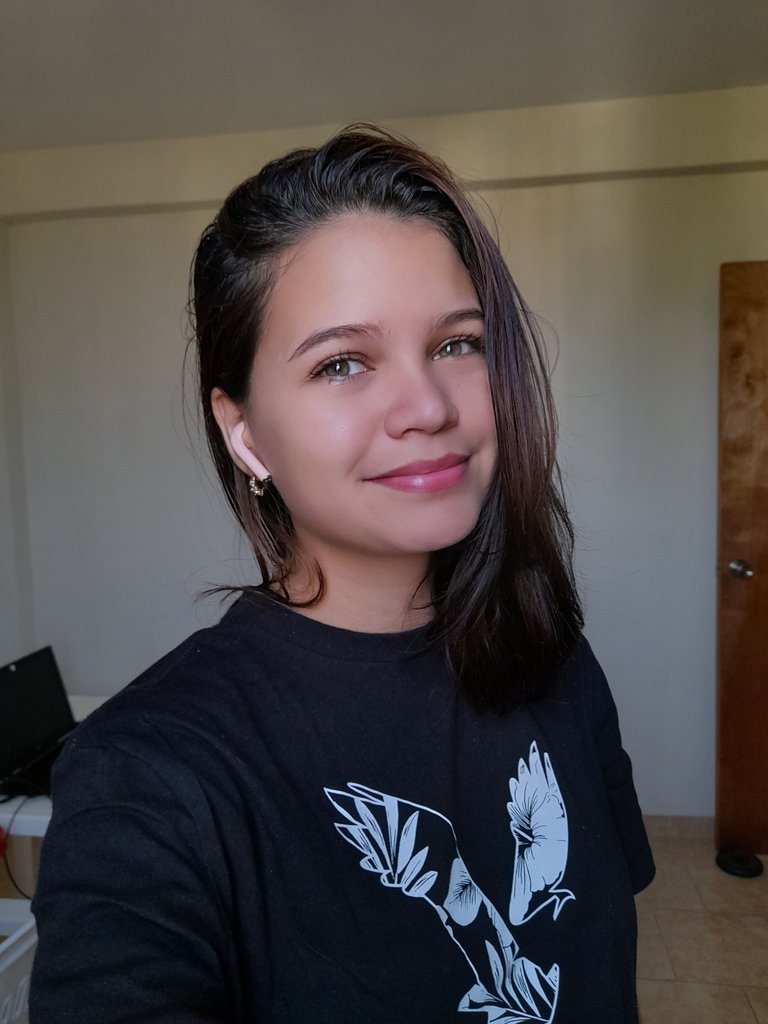 ---
Do I recommend the purchase of the InPods 12 headphones?
¿Recomiendo la compra de los auriculares InPods 12? 🤔
Based on my experience with the headphones, I do recommend them, because their value for money makes them a considerable option, however, it is not superfluous to know each of their limitations. At the same time, as I have been highlighting in my previous contents, everything is a matter of taste and preferences. thank you very much for coming here!
En base a mi experiencia con los auriculares, si los recomiendo, debido a que su relación calidad-precio los hace una opción considerable, sin embargo, no esta de más conocer cada una de sus limitaciones. A su vez, como he venido resaltando en mis anteriores contenidos todo es cuestión de gustos y preferencias ¡muchísimas gracias por llegar hasta aquí!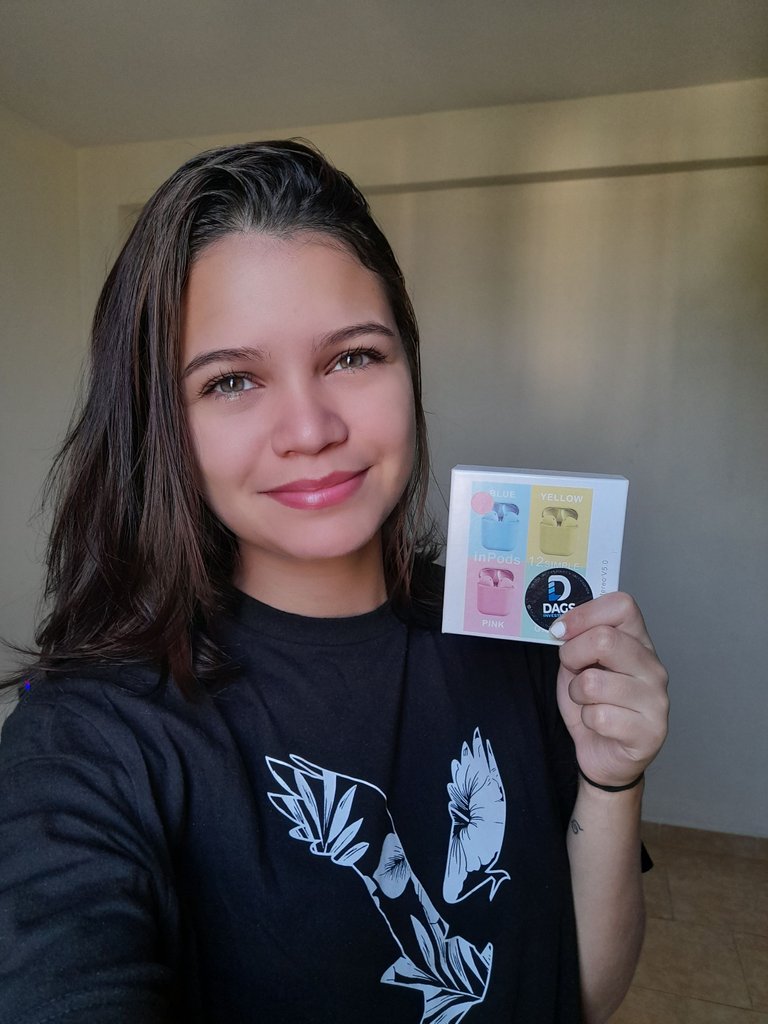 ---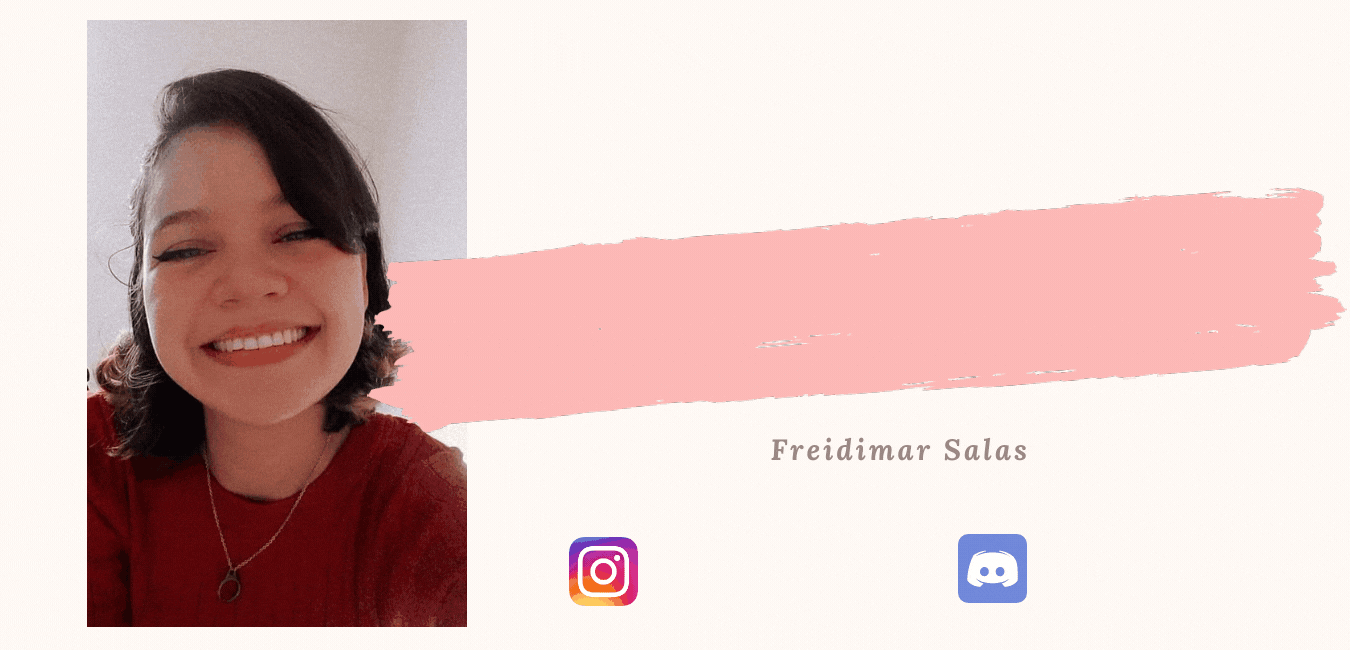 Important sources / Fuentes importantes:
✎ Translator / Traductor: Deepl
✄Text separators / Separador de textos: Visit here
All pictures were taken with my Samsung Galaxy A12 phone /
📷Todas las fotografías fueron tomadas con mi télefono Samsung Galaxy A12 📲