Hello to all the Geek Zone community! Welcome once again to my blog! This time I will be sharing my experience with the GREATNICE GTS-1346 mini bugle, I bought it exactly one year ago, I remember that I wanted to test how good it could be because its cost value was and still is super low. So, I definitely didn't expect much from it but I decided to make the purchase and see how. I must say that I was impressed to see that it had good bass, so, I think this can be a good option if you just want to spend little money on some horns and at the same time you can take a nice experience regarding its sound.
¡Hola a toda la comunidad de Geek Zone! ¡Bienvenidos una vez más a mi blog! En esta ocasión estaré compartiendo de toda mi experiencia con la mini corneta GREATNICE GTS-1346, la misma la compré hace un año exactamente, recuerdo que quería probar que tan buena podía ser ya que su valor de costo era y sigue siendo súper bajo. Por lo que, definitivamente no esperaba mucho de ella pero decidí hacer la comprar y ver tal. Debo decir que me impresionó al ver que tenía buenos graves, así que, pienso que ésta puede llegar a ser una buena opción si solo deseas gastar poco dinero en unas cornetas y que a su vez te puedas llevar una agradable experiencia respecto a su sonido.
---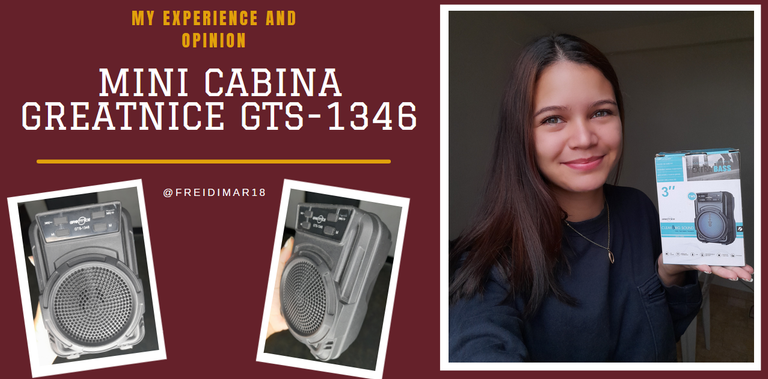 Image made in /
Imagen realizada en Canva
Here are some advantageous features of the speaker, and on the other hand, is it a piece of equipment that I recommend 100%? Without further ado, I present to you my experience and opinion:
A continuación, algunas características ventajosas del altavoz, y por su parte ¿será un equipo que recomiendo al 100%? Sin más que acotar, le presento de mi experiencia y opinión:
---
It costs only $6
Tiene un costo de tan solo 6$
When I made the purchase of the speaker the first thing I thought, I need something super economical which I can take everywhere but at the same time sound good, I really did not ask for a brutal sound, but at least that the music was understood and not heard as a radio. When I found this option I must say that I liked its price 6$, but I doubted if it was really going to sound good. So I took a chance and made the purchase online with a trusted friend.
Definitely, it is an amazing mini speaker for the price it has, as I highlighted at the beginning if you just want to spend little money on a speaker, and have a good sound quality, this is a good alternative.
Cuando hice la compra del parlante lo primero que pensé, necesito algo súper económico el cual pueda llevar a todos lados pero que a su vez suene bien, realmente no pedía que tuviera un sonido brutal, pero sí por lo menos que se entendiera la música y no se escuchara como radio. Cuando encontré ésta opción debo decir que me gustó su precio 6$, pero dudaba si realmente iba a sonar bien. Así que me arriesgué e hice la compra de forma online con un amigo de confianza.
Definitivamente, es un mini altavoz increíble para el precio que tiene, como lo destaqué al principio si solo deseas gastar poco dinero en un parlante, y que tenga una buena calidad de sonido, ésta es una buena alternativa.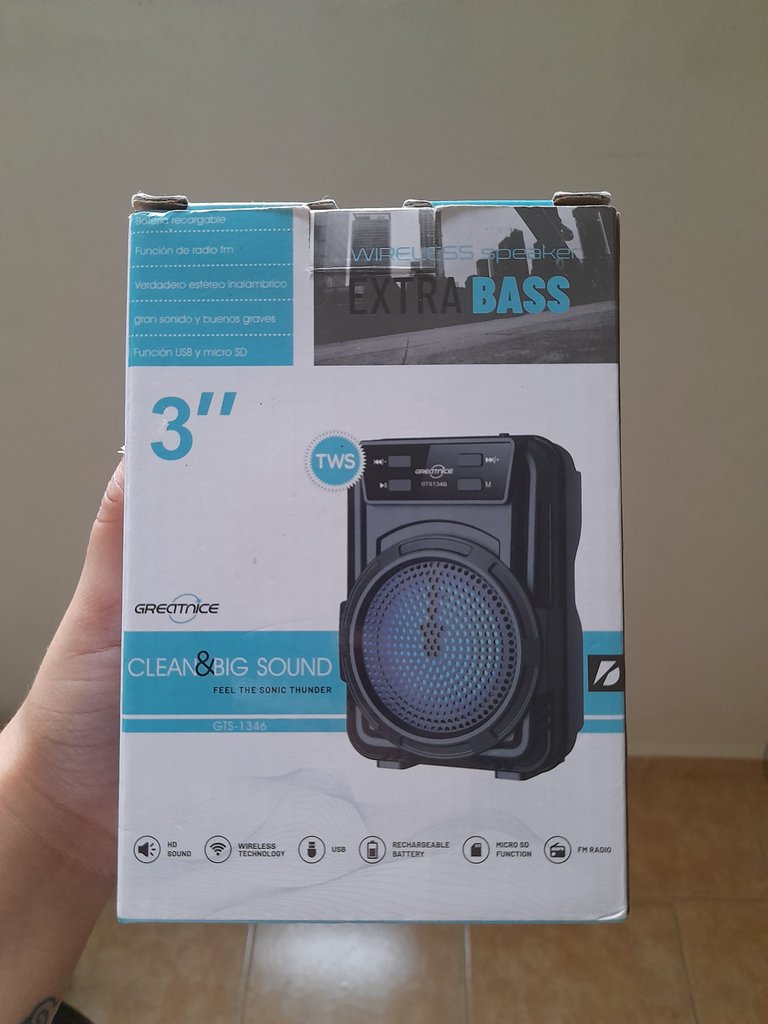 ---
Contains a basic and simple design
Contiene un diseño básico y simple
The wireless speaker is super simple and basic, was made of compact plastic, with a medidad of 10 cm wide, 14 cm high and 8 cm deep, so that, this generates us comfort to be transported easily by its mini size, also is only available in black color.
Among the panel that has the option to turn on and off, its pause button, volume up and down, this was certainly one of the things that did not please me much because the same buttons to raise and lower the audio, are also to change the music. Context, if I want to lower the volume of the song I must keep it pressed because if I just press it without holding it automatically changes the song, so sometimes I forget it and unintentionally change the music. On the other hand, it contains an opening for the micro USB cable to the speaker (DC 5V), the USB opening which is to read song files in FAT32 format with a size of 32 GB and a small opening which is to insert our micro SD.
El parlante inalámbrico es súper sencillo y básico, fue hecho de plástico compacto, con unas medidad de 10 cm de ancho, 14 cm de altura y 8 cm de profundidad, por lo que, esto nos genera comodidad para ser transportado con facilidad por su mini tamaño, además solo está disponible en color negro.
Entre el panel que posee encontramos la opción de encendido y apagado, su botón de pausa, subir y bajar volumen, ésto sin duda fue una de las cosas que no me agradó mucho debido a que los mismos botones de subir y bajar el audio, son también para cambiar la música. Contexto, si quiero bajarle volumen a la canción debo mantenerlo presionado debido a que si solo presiono sin matenerlo automaticamente se cambia la canción, así que a veces lo olvido y sin querer cambio la música. Por otro lado, contiene una abertura para el cable micro USB al altavoz (DC 5V), la abertura USB que es para leer archivos de canciones en formato FAT32 con un tamaño de 32 GB y una pequeña abertura que es para insertar nuestra micro SD.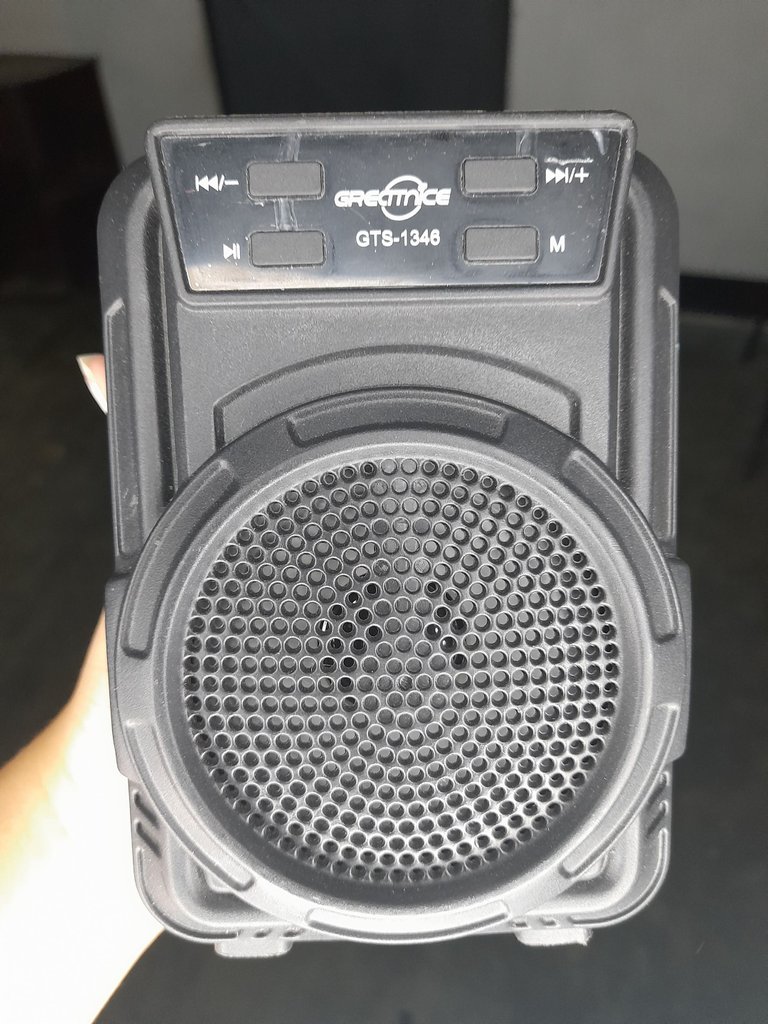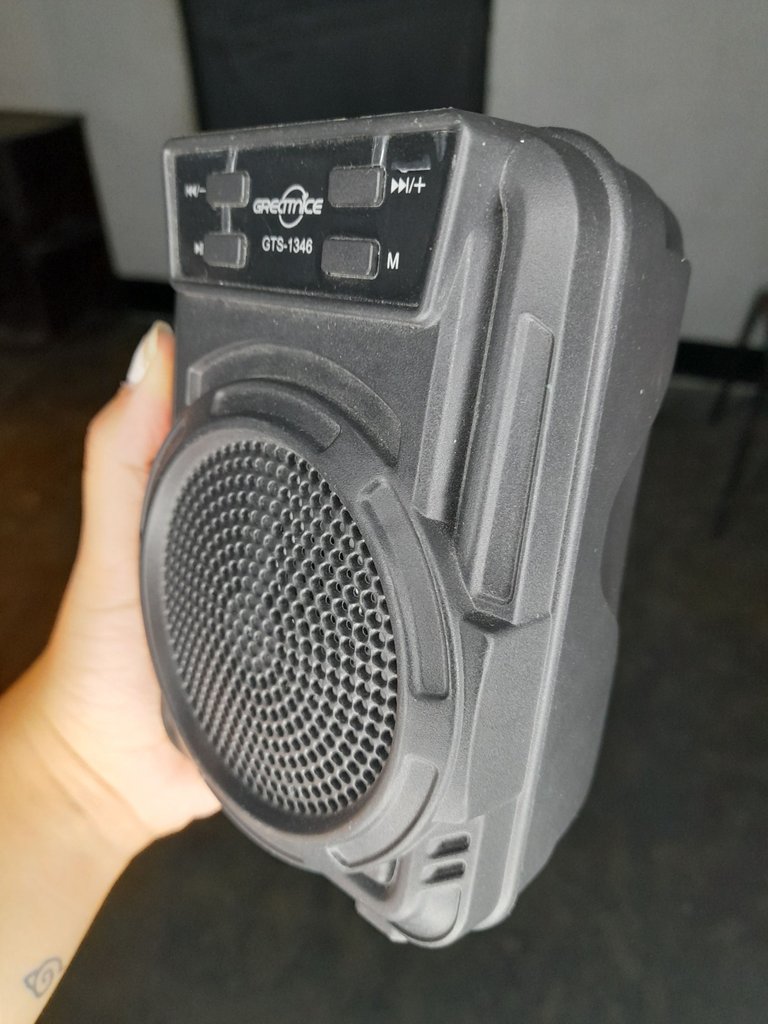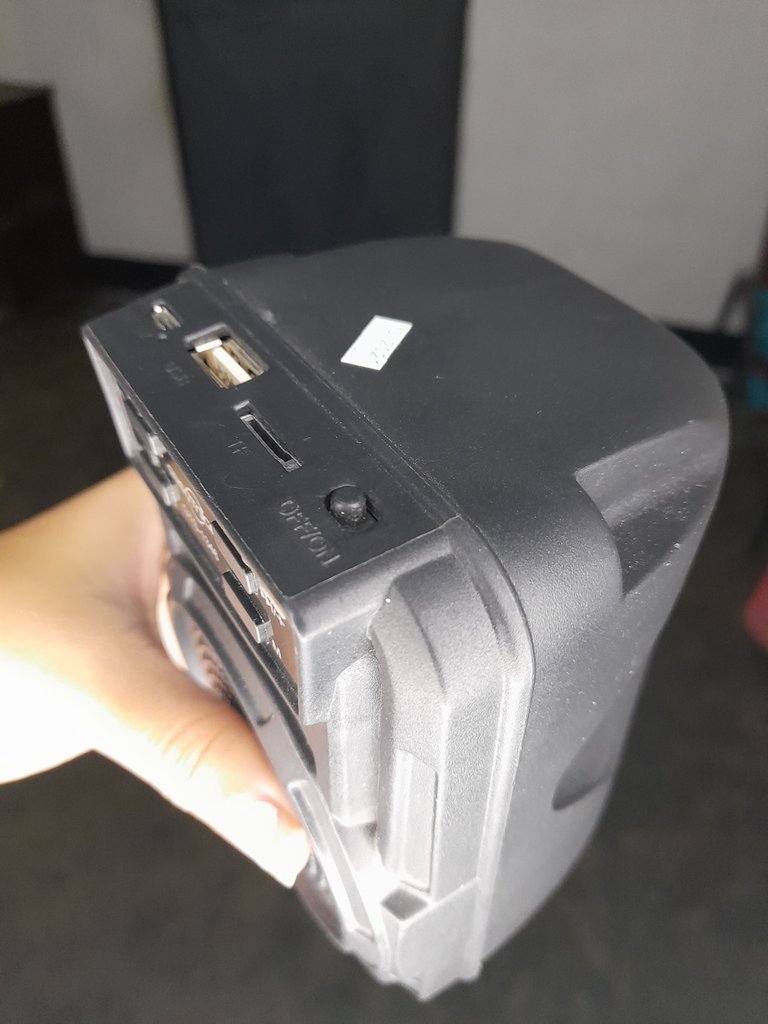 ---
Good sound and good bass
Buen sonido y buenos graves
This was one of the things that most caught my attention its sound, because I did not expect much from it because of its price, however, for a mini speaker it has a good sound. Besides, in my case I wanted to buy it to be able to have it outdoors (outside the house) and not expose those equipments that I consider expensive and important for me. Its connection is via bluetooth, in the description of the speaker box it mentions that it can be connected to any equipment such as TV, computers, personally I have not tested it but it should work.
Esta fue una de las cosas que más llamó mi atención su sonido, debido a que no esparaba mucho de él por su precio, sin embargo, para ser un mini parlante tiene un buen sonido. Además de que en mi caso quise comprarlo para poder tenerlo al aire libre (fuera de casa) y no exponer aquellos equipos que considero costosos e importantes para mí. Su conexión la optenemos por vía bluetooth, en la descripción de la caja del altavoz menciona que se puede conectar a cualquier equipo como TV, computadoras, en lo personal no he probado pero si debe funcionar.
---
Rechargeable battery
Batería recargable
Now, it has a battery capacity of 500mAh, so, its charge takes only two hours, it does not come with its charger; it can be charged with the same universal phone charger. We can enjoy our favorite songs for four hours straight, we will know if it is discharged because the volume is reduced.
Ahora bien, tiene una capacidad de la batería de 500mAh, por lo que, su carga demora solo dos horas, ésta no viene con su cargador; puede ser cargado con el mismo cargador de teléfono universal. Podemos disfrutar de nuestras canciones favoritas por cuatro horas seguidas, sabremos si está descargada porque se reduce el volumen.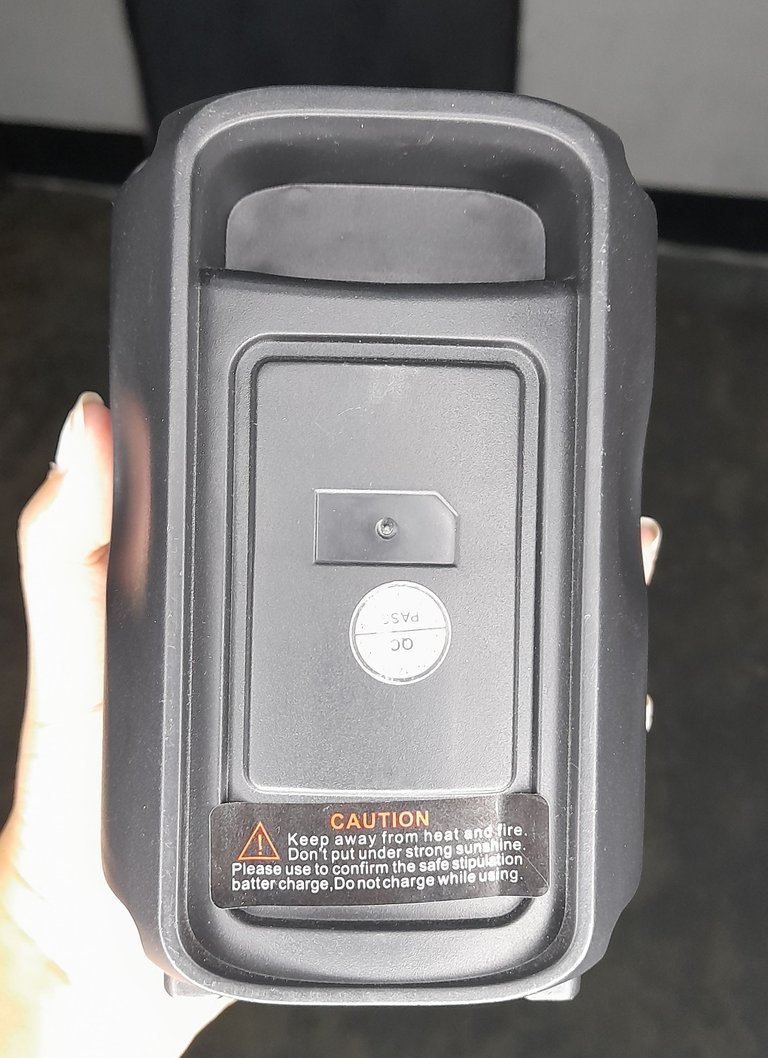 ---
I recommend the purchase of the GREATNICE GTS-1346 mini speaker? 🤔
¿Recomiendo la compra del mini parlante GREATNICE GTS-1346? 🤔
Based on my experience, it is a speaker that I recommend for its sound, although clearly everything is a matter of taste and preference, also for its size it is very comfortable to move anywhere. However, it has a disadvantage that is the option to raise and lower volume mixed with changing songs, it confuses a lot. But anyway, for its price-quality ratio it is fine, thank you very much for coming here!
En base a mi experiencia, es un altavoz que por su sonido lo recomiendo, aunque claramente todo es cuestión de gustos y preferencia, además por su tamaño es muy cómodo para trasladar a cualquier lugar. Sin embargo, tiene una desventaja que es la opción de subir y bajar volumen mezclado con el cambiar las canciones, confunde mucho. Pero en fin, por su relación precio-calidad está bien. ¡Muchísimas gracias por llegar hasta aquí!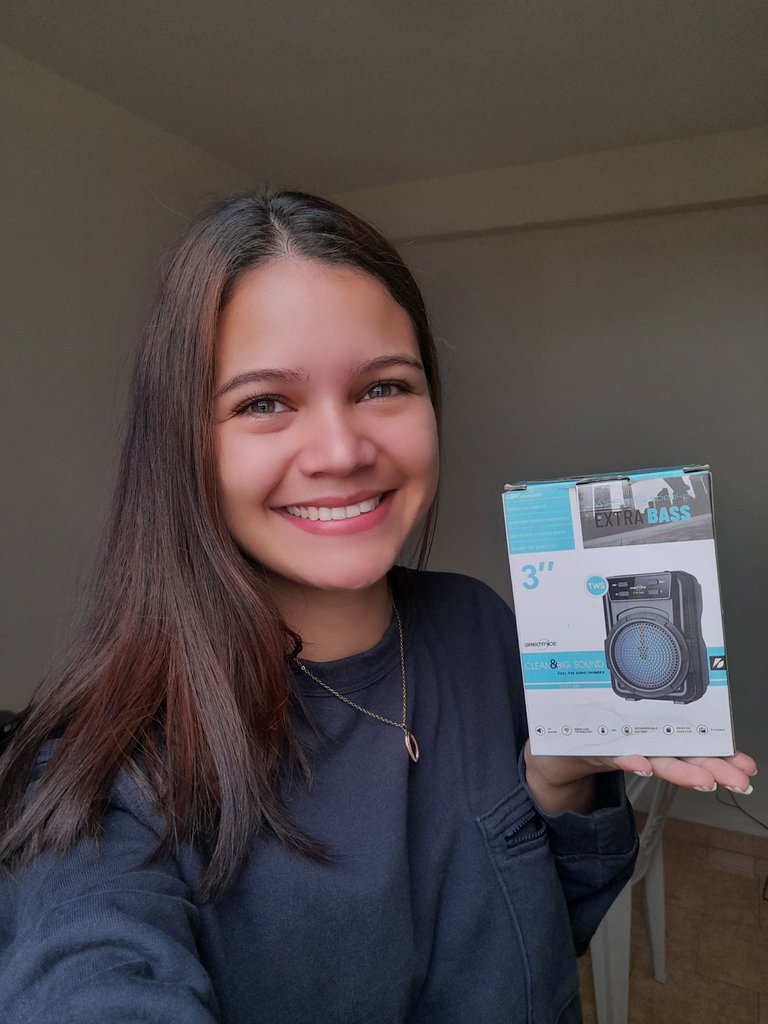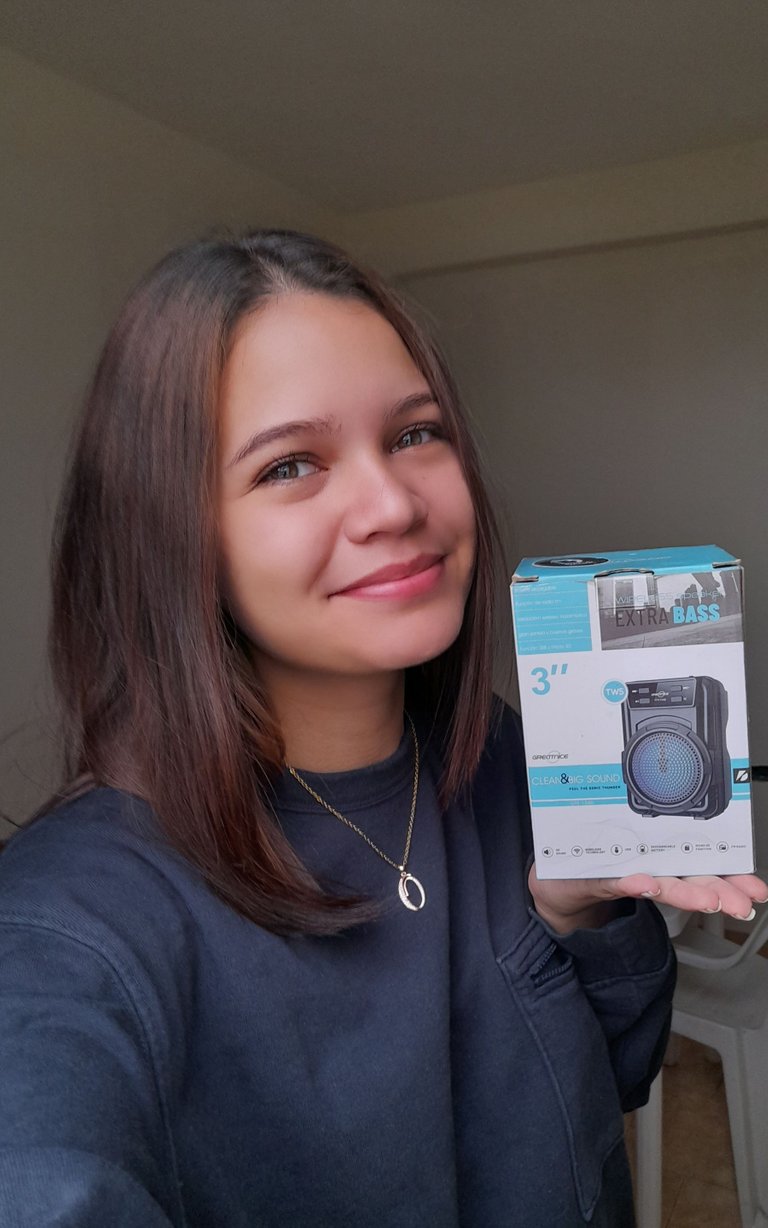 ---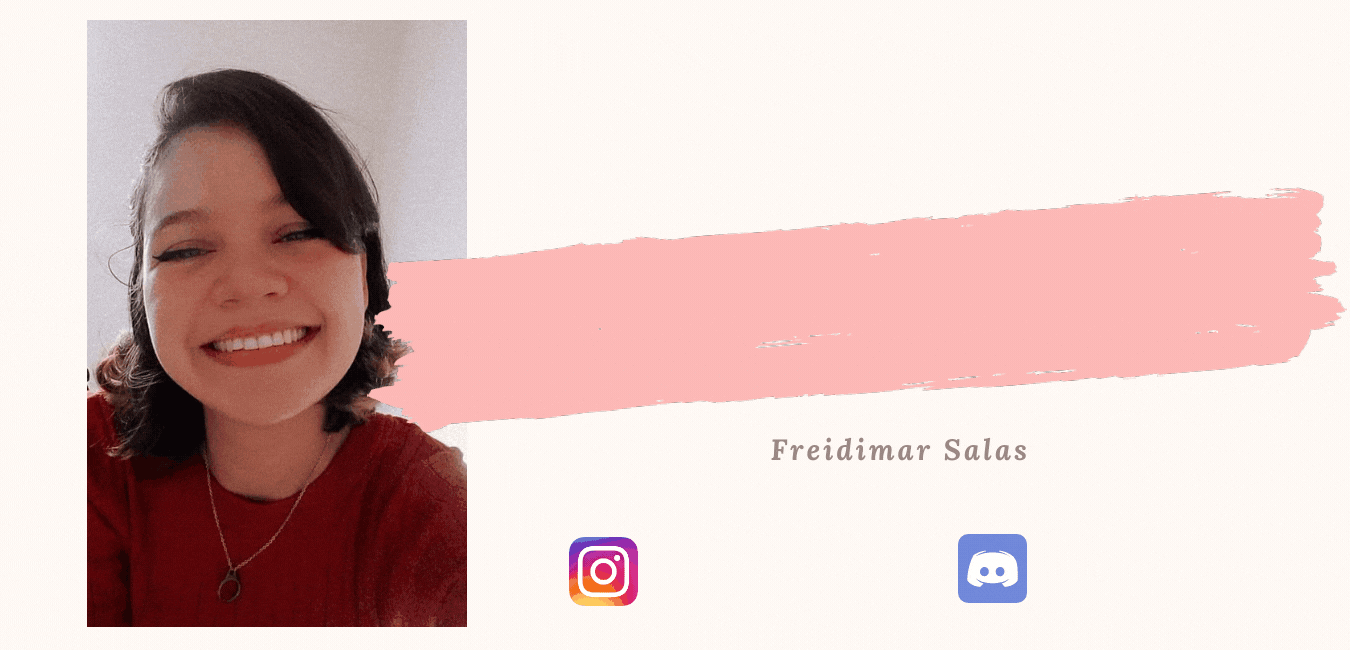 Important sources / Fuentes importantes:
✎ Translator / Traductor: Deepl
✄Text separators / Separador de textos: Visit here
All pictures were taken with my Samsung Galaxy A12 phone /
📷Todas las fotografías fueron tomadas con mi télefono Samsung Galaxy A12 📲