Hello to all the Geek Zone community! This time I will be sharing with you all my first content in the community, where I will be telling you about my experience with my new Samsung Galaxy A12 phone. I haven't had the device for a long time, but in three months I have been able to visualize the quality of it.
¡Hola a toda la comunidad de Geek Zone! En esta ocasión estaré compartiendo con todos ustedes mi primer contenido en la comunidad, en donde les estaré contando de mi experiencia con mi nuevo teléfono Samsung Galaxy A12. No llevo con el dispositivo mucho tiempo, pero en tres meses he podido visualizar la calidad de la misma.
---
Image made in /
Imagen realizada en Canva
I must emphasize that I previously had an Honor 7S device currently valued at 50$ being this my first touch phone and undoubtedly the experience with it was unique, however, when I started in Hive, I always aimed to buy a better phone that would fit my budget and meet my expectations in terms of quality and efficiency. Thus, I will cover several points that made me fall in love with my new device:
Debo resaltar que anteriormente contaba con un dispositivo Honor 7S valorado actualmente en 50$ siendo éste mi primer teléfono táctil y sin duda la experiencia con la misma fue única, sin embargo, cuando comencé en Hive, siempre tuve como objetivo comprarme un mejor teléfono que se ajustara a mi presupuesto y cumpliera con mis expectativas en cuando a calidad y eficiencia. De esta forma, les abarcaré varios puntos que me enamoraron de mi nuevo dispositivo:

At the beginning I remember that I was looking for phones that were in the mid-range, and that for its part were accessible with respect to price (I counted with 200$ approximately), I did my best to educate myself as to what options were on the market, so, I opted for the Samsung brand, for its phone designs and also for the quality of the same.
I must tell you that I had a hard time getting the device because most places I went were out of stock, however, at the last minute I found it at a cost of $170 which was fine because it was what I had saved for its purchase. Added to that, I spent a total of $177 with the liner and ceramic glass. Thus, for a mid-range phone, it was well priced.
Al principio recuerdo que buscaba teléfonos que estuvieran en la gama media, y que por su parte fueran accesibles respecto a precio (contaba con 200$ aproximadamente), hice lo posible para educarme en cuanto a que opciones habían en el mercado, así que, opté por la marca Samsung, por sus diseños de teléfono y además por la calidad de la misma.
Debo decirles que me costó conseguir el dispositivo porque en la mayoría de los lugares que iba estaban agotados, sin embargo, a último momento lo encontré a un costo de 170$ lo cual estaba bien debido a que era lo que había ahorrado para su compra. Sumado a ello, gasté un total de 177$ con el forro y vidrio cerámico. De esta forma, para ser un teléfono de gama media, estuvo bien el precio.
One of the things I like to take into account in a phone is the internal storage and RAM, because I love to save many photos, videos and even movies, even download game applications and certainly this phone fulfilled what I had in mind. The Samsung A12 has a 64 GB storage and its RAM memory is 4 GB, this certainly delighted me, I even tried it with a game called TeamFight tactics, and it moves very well, it does not get stuck. As for this experience, it made me love the phone more.
Una de las cosas que me gusta tomar en cuenta de un teléfono es el almacenamiento interno y la memoria RAM, debido a que me encanta guardar muchas fotografías, videos y hasta películas, inclusive descargar aplicaciones de juegos y sin duda este teléfono cumplió con lo que tenía en mente. El Samsung A12 cuenta con un almacenamiento de 64 GB y su memoria RAM es de 4 GB, esto sin duda me encantó, inclusive probé con un juego llamado TeamFight tactics, y se mueve muy bien, no se queda pegado. En cuanto a esta experiencia, me hizo amar más el teléfono.

Next is the rear camera, which has a quad camera with 48MP+5MP+2MP+2MP+2MP lenses and the front camera is 8 megapixels. Personally, its rear camera is a marvel, I love the focus it can achieve, the photos look beautiful and sharp. The front is not so good, but the photos come out well, this is one of the disadvantages I found in the phone.
Lo siguiente es la cámara trasera que cuenta con una cámara cuádruple valga la redundancia de lentes de 48MP+5MP+2MP+2MP y la frontal es de 8 megapixeles. En lo personal, su cámara trasera es una maravilla, me encanta el enfoque que puede llegar a realizar, las fotos se ven hermosas y nítidas. La frontal no es tan buena, pero salen las fotografías bien, ésta es una de las desventajas que encontré en el teléfono.

Finally, its battery is 5000mAh, thus achieving a fast charge of 15W, the phone if I do not give much use can last me a day and a half and when I give too much use lasts only a day. When it's time to charge it takes about two and a half hours. This is a great advantage of the phone which makes it unique in my opinion.
Por último, su batería es de 5000mAh, logrando así obtener una carga rápida de 15W, el teléfono si no le doy mucho uso me puede durar un día y medio y cuando le doy demasiado uso dura solo un día. A la hora de cargarlo se demora dos horas y media aproximadamente. Esta es una gran ventaja del teléfono lo cual lo hace único a mi parecer.
---
Do I recommend the Samsung Galaxy A12?
¿Recomiendo el Samsung Galaxy A12? 🤔
There is no doubt that it is a good phone, so I would recommend it to anyone who asks me about it, of course, there are currently more options and variety if you want to have a higher quality phone, such as the A32 or the A52 is one of my favorites but they are somewhat expensive. However, any of them is worth your purchase. I hope I have fulfilled the expectations of the community, any comments on the subject will be welcome, thank you very much for getting here!
No cabe duda que es un buen teléfono, así que lo recomendaría a cualquiera que me pregunte sobre él, claro, actualmente hay más opciones y variedad si deseas tener un télefono de mayor calidad, como el A32 o el A52 es uno de mis favoritos pero son algo costosos. Sin embargo, cualquiera de ellos vale la pena su compra. Espero haber cumplido con las expectativas de la comunidad, cualquier acotación respecto al tema bienvenido será, ¡muchísimas gracias por llegar hasta aquí!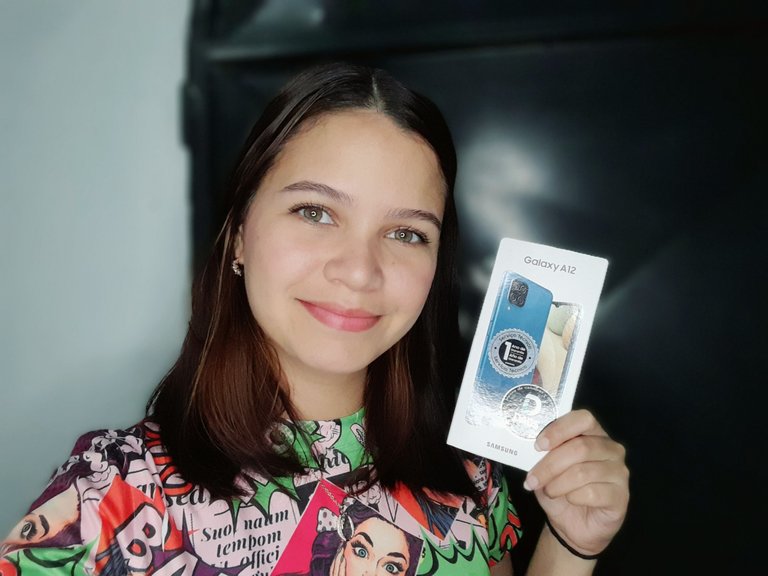 ---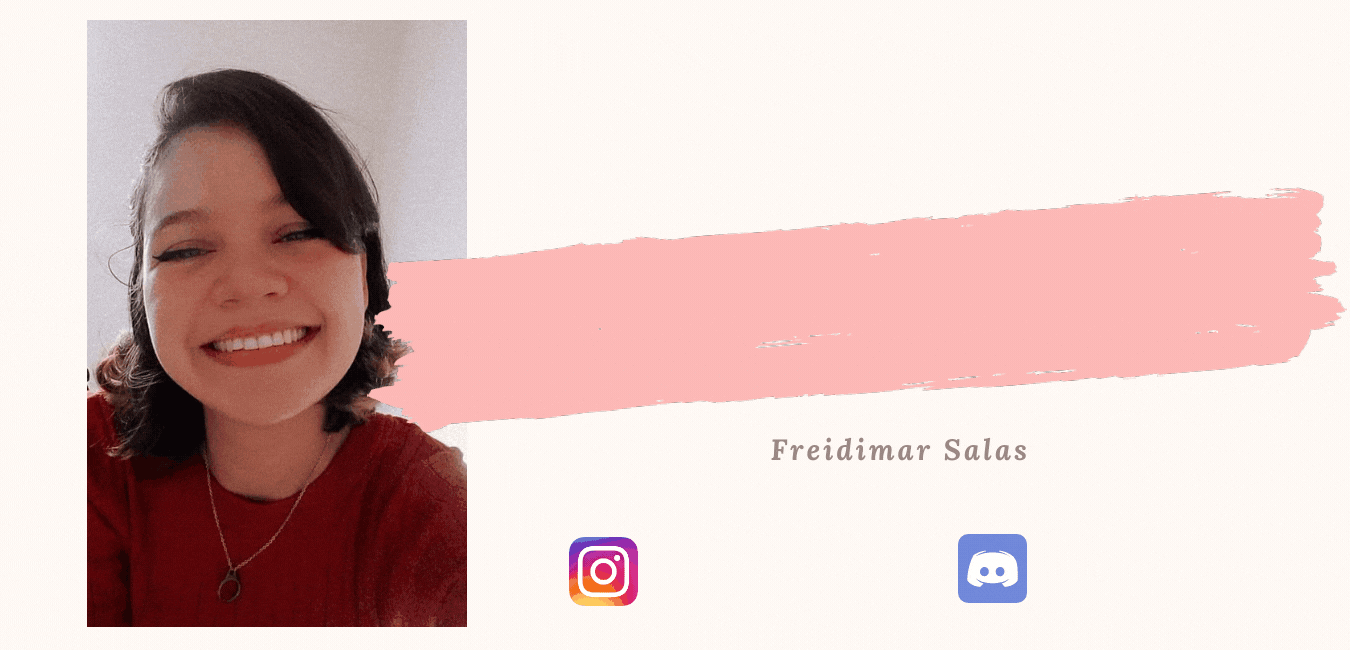 Important sources / Fuentes importantes:
✎ Translator / Traductor: Deepl
✄Text separators / Separador de textos: Visit here
All pictures were taken with my Samsung Galaxy A12 phone /
📷Todas las fotografías fueron tomadas con mi télefono Samsung Galaxy A12 📲