Happy weekend to all the Geek Zone community! The main focus of the content I will share this time is to tell you about every positive detail of the JBL Xtreme2 portable horn. Therefore, I would like to emphasize that the JBL brand has stood out in recent times for the quality of the audio presented in their equipment.
¡Feliz fin de semana a toda la comunidad de Geek Zone! El contenido que compartiré en esta ocasión tiene como enfoque principal platicarles de cada detalle positivo de la corneta portátil JBL Xtreme2. Por ello, me gustaría recalcar que la marca JBL se ha destacado en estos últimos tiempos por la calidad del audio que presenta en sus equipos.
---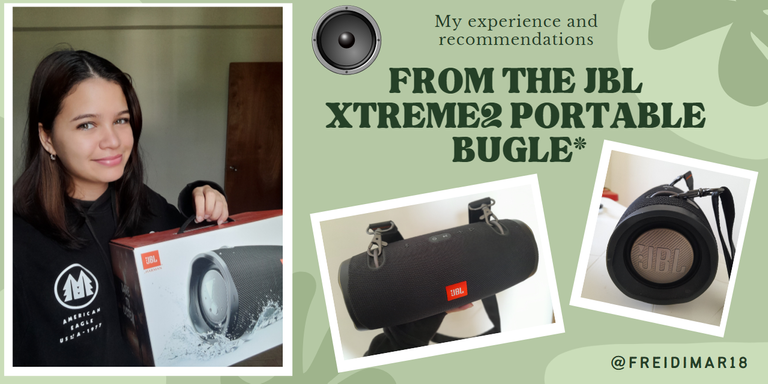 Image made in /
Imagen realizada en Canva
On the other hand, the cornet has a high cost of approximately 300$. Now, why does it cost so much, and is it worth the purchase, here is my justification based on my experience.
Por su parte, la corneta tiene un costo elevado de aproximadamente 300$. Ahora bien, ¿por qué tiene dicho costo? ¿vale la pena la compra?, a continuación mi justificación al respecto en base a mi experiencia.
---

Every time we have the opportunity to buy a laptop the first thing we evaluate is the quality of it in terms of models, its colors....
Now, as for its features, the one I have is black as you can see in the pictures, it is made of a rubber base, so that it remains stable and does not move with the playback of music; you can imagine how amazing it sounds. On the other hand, as it has a strap, it has allowed me to move it anywhere easily and safely, which is why I have given it a positive point. At the top is the control panel for power, volume up and down, an icon that allows us to connect to Bluetooth, and another button to stop and play music.
Cada vez que tenemos la oportunidad de comprar un portátil lo primero que evaluamos es la calidad del mismo en cuanto a modelos, sus colores...
Ahora bien, en cuanto a sus características, la que tengo es de color negra como lo pueden visualizar en las fotografías, está constituida por una base de goma, para que se mantenga estable y no se mueva con la reproducción de la música; se podrán imaginar lo increíle que suena. Por su parte, al constituir una correa me ha pemitido la facilidad de trasladarla a cualquier lugar de manera fácil y segura, es por ello que le he dado un punto positivo. En la parte superior se encuentra el panel de control de encendido, subir y bajar volumen, un ícono que nos permite conectarnos al Bluetooth, asimismo encontaremos otro botón de parar y reproducir la música.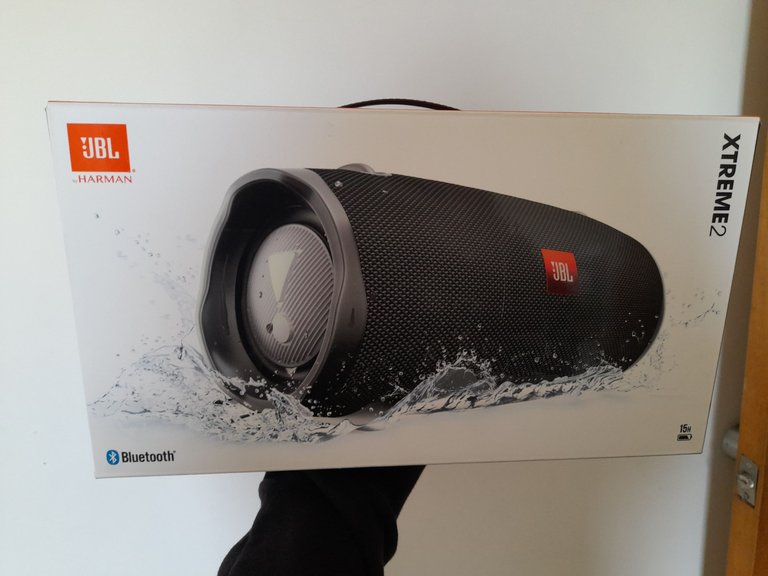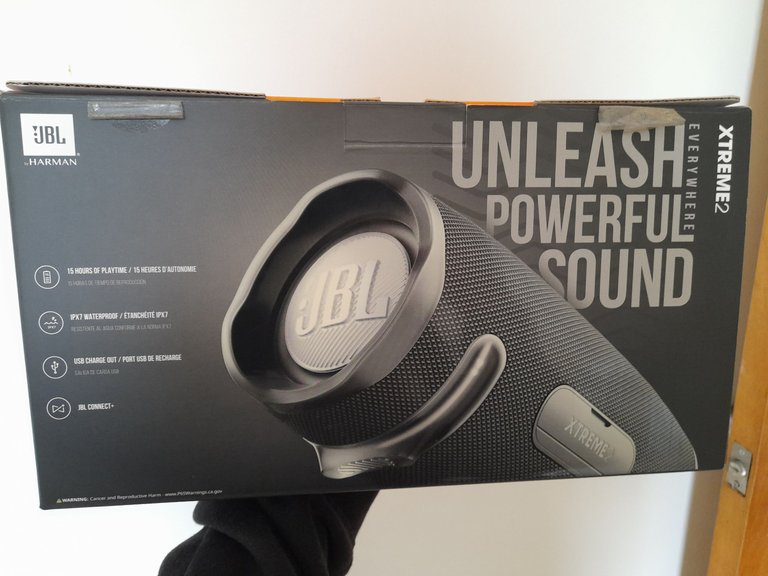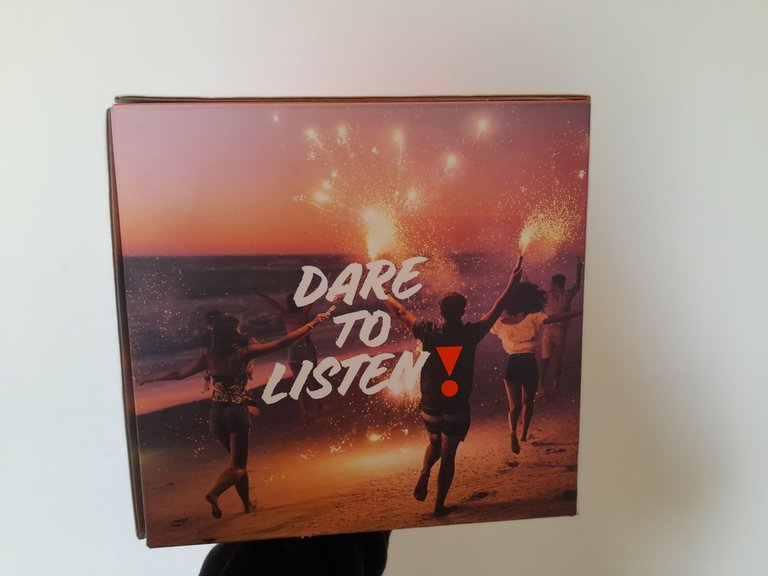 ---

The next thing that caught my attention is its solid construction, being resistant to water and dust particles, clearly this is one of the reasons for its price, that is why it is considered one of the most incredible speakers on the market. Apart, that previously I remember that I wanted to move a good sound portable either to the beach or pool, but sometimes I was self-conscious because I was afraid to damage the bugle that had at that time a big sound (are super economic but with a good sound)
This way, having this JBL Xtreme2 speaker option, the doubts are over because I know that it will resist and will not be damaged by being wet instantly in case it happens (at the moment it has not happened to me)
Lo siguiente que llamó mi atención es su construcción sólida, al ser resistente al agua y las partículas de polvo, claramente esto es uno de los motivos de su precio, por ello es considerado uno de los altavoces más increíbles que se encuentra en el mercado. Aparte, de que anteriormente recuerdo que deseaba trasladar un buen portátil de sonido ya sea a la playa o piscina, pero en ocasiones me cohibía porque daba miedo dañar la corneta que tenía en ese entonces una big sound (son súper económicas pero con un buen sonido)
De esta manera, tener esta opción de altavoz JBL Xtreme2, las dudas se han acabado porque sé que la misma resitirá y no se dañara por ser mojado al instante en caso de que llegara a suceder (por los momentos no me ha pasado)
---

Every time we have these devices what we aspire from them is that they give us performance in terms of battery life. This laptop gives us the opportunity to enjoy our best music for up to 15 hours, however, it is important to note that it can vary depending on the volume. In my case, I use it while I am at home at a considered volume, so it lasts a lot. Also, if we want to give it another use, it can work perfectly as a charger for our phones through the USB ports. And to top it off, it takes about three and a half hours to fully charge.
Cada vez que tenemos estos dispositivos lo que aspiramos de ellos es que nos rindan en cuanto a la bateria. Este portátil nos da la oportunidad de disfrutar de nuestras mejores músicas por un tiempo de hasta 15 horas, sin embargo, es importante tomar en cuenta que puede variar dependiendo del volumen. En mi caso, lo uso mientras estoy en casa a un volumen considerado, así que me dura muchísimo. También, si deseamos darle otra utilidad puede funcionar a la perfección como cargador para nuestros teléfonos por medio de los puertos USB. Y para acotar, su carga completa demora un aproximado de tres horas y media.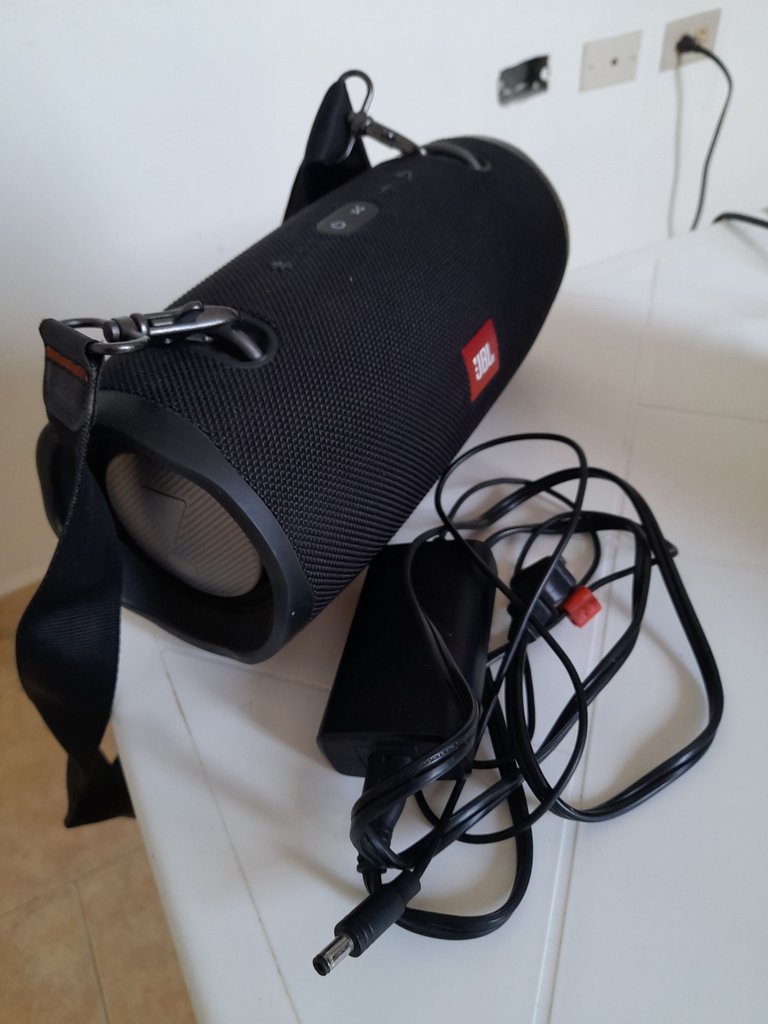 ---

Its sound is super powerful, making it an ideal sound profile for those of us who love to listen to music at high volume. This is because it contains new transducers that makes the sound quality, in turn each song is perceived accurately, clear and clean unlike my previous bugle, which was heard almost like the sound that is perceived on the radio hehe.
Su sonido es súper potente, siendo así un perfil sonoro ideal para los que amamos enscuchar música a alto volumen. Esto se debe a que contiene transductores nuevos que hace que el sonido sea de calidad, a su vez cada canción se percibe de manera precisa, clara y limpia a diferencia de mi anterior corneta, que se escuchaba casi como el sonido que se percibe en la radio jeje.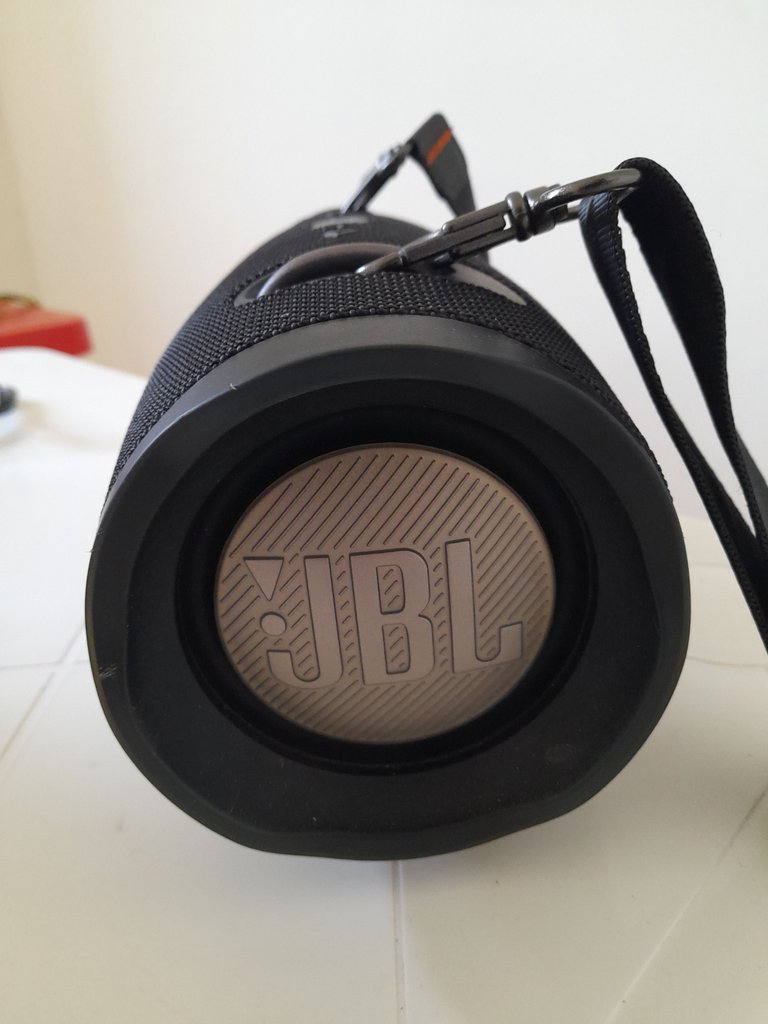 ---
Do I recommend the JBL Xtreme2 horn?
¿Recomiendo la corneta JBL Xtreme2? 🤔
I definitely recommend it, based on my experience the wireless speaker has been super efficient, and with almost two years of having it has provided me with a high quality sound. It should be noted that for the purchase of the same should be very careful with counterfeits or copies and as the first way to detect it is through its box and packaging (print quality), added to this its dimensions, where the original is larger than the fake. Thus, there are several aspects that you should be aware of, so before doing so, be very well informed, thank you very much for coming here!
Sin duda la recomiendo, en base a mi experiencia el altavoz inalámbrico ha sido súper eficiente, y con casi dos años de tenerla me ha proporcionado un sonido de alta calidad. Hay que tomar en cuenta que para la compra de la misma se debe tener mucho cuidado con las falsificados o copias y como primera forma de detectarlo es a través de su caja y empaque (calidad de impresión), sumado a ello sus dimensiones, en donde, la original es más grande que la falsa. De esta forma, son varios aspectos de los que debes estar atento, así que antes de ello, infórmate muy bien ¡muchísimas gracias por llegar hasta aquí!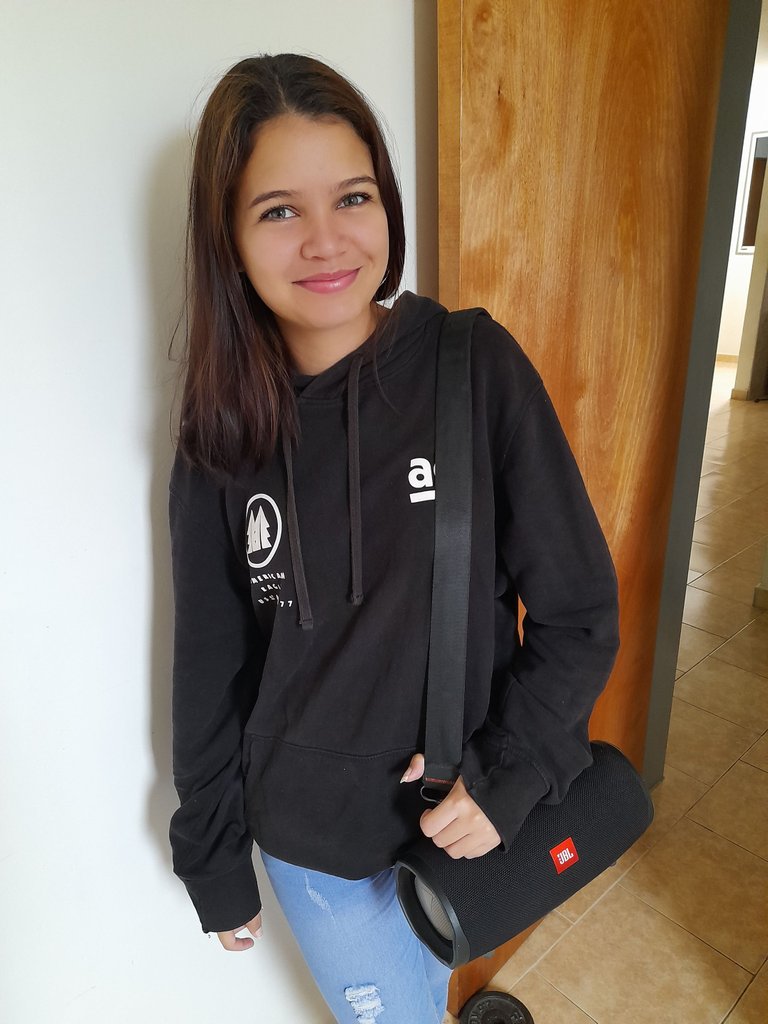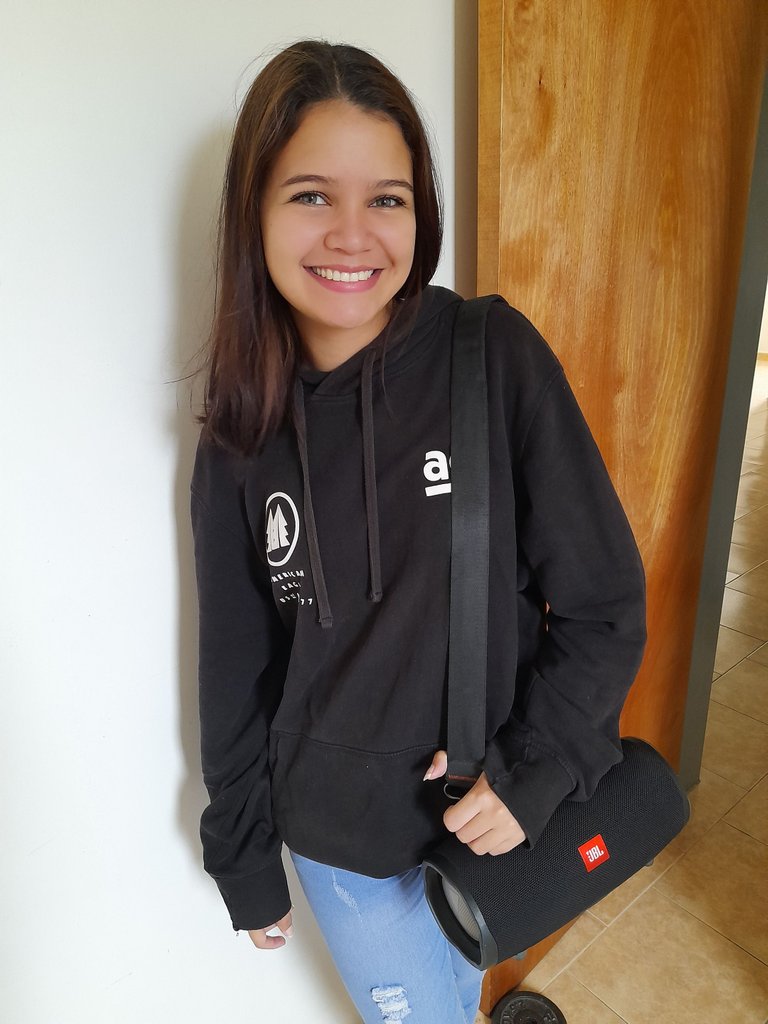 ---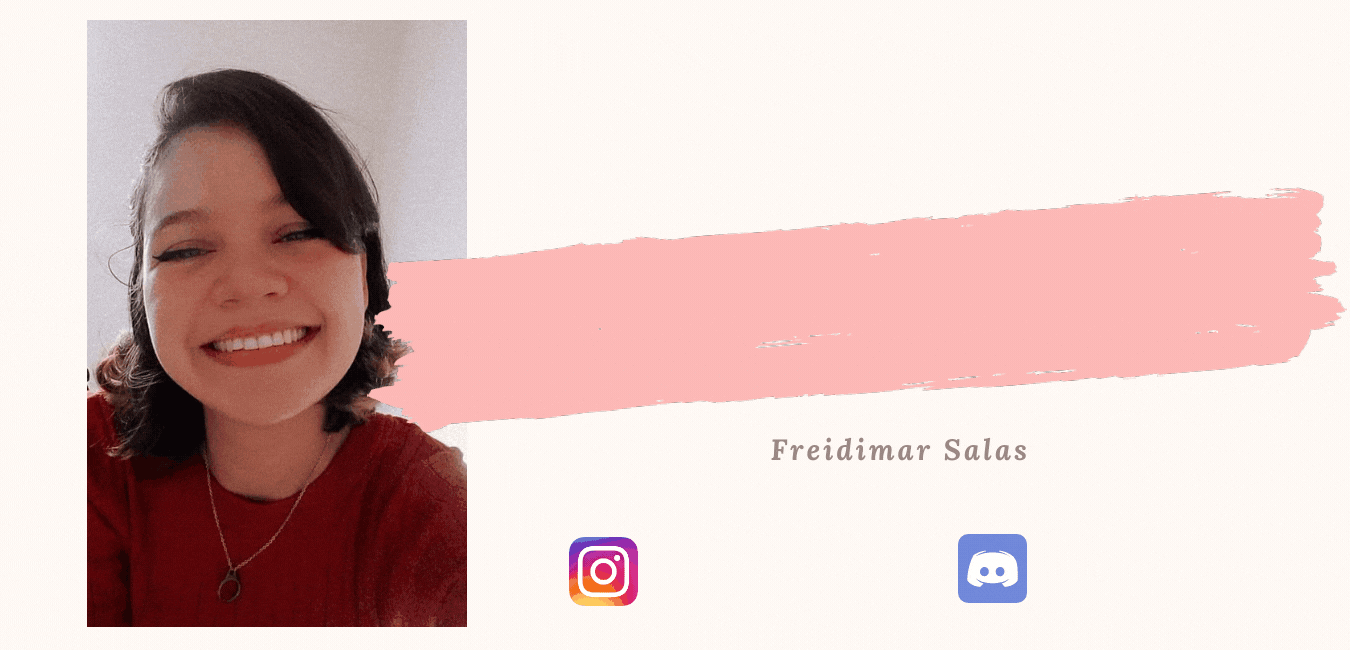 Important sources / Fuentes importantes:
✎ Translator / Traductor: Deepl
✄Text separators / Separador de textos: Visit here
All pictures were taken with my Samsung Galaxy A12 phone /
📷Todas las fotografías fueron tomadas con mi télefono Samsung Galaxy A12 📲