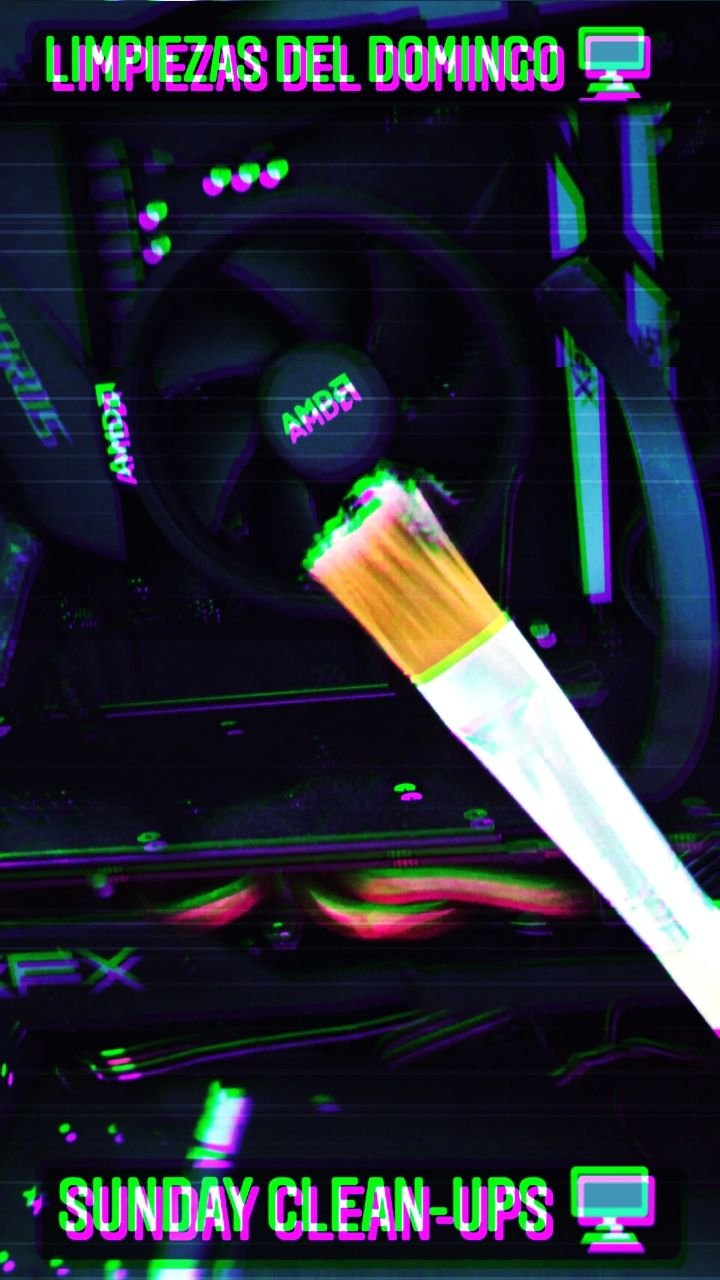 ---
Bienvenidos queridos lectores, espero que se encuentren bien en esta oportunidad, ando limpiando todas las cosas que hay en mi cuarto, que no son precisamente pocas y sacando el polvo de lo que considero hasta ahora mi hija o hijo, pues la cuido todo lo que puedo y me preocupo por su estado muchísimo, con la diferencia de que no es una cosa viva y que estamos hablando de mi computadora 😅 mi orgullo y lo que prácticamente me permite traerles tanto contenido diverso a esta querida plataforma, hoy les hablaré un poco de la limpieza que suelo hacer por dentro de su Hardware y sobre las herramientas para llevar a cabo tal labor.
Welcome dear readers, I hope you are well in this opportunity, I am cleaning all the things in my room, which are not exactly few and dusting what I consider so far my daughter or son, because I take care of her as much as I can and I worry about her condition a lot, with the difference that it is not a living thing and that we are talking about my computer 😅 my pride and joy and what practically allows me to bring you so much diverse content to this beloved platform, today I will tell you a little about the cleaning that I usually do inside its Hardware and about the tools to carry out such work.
---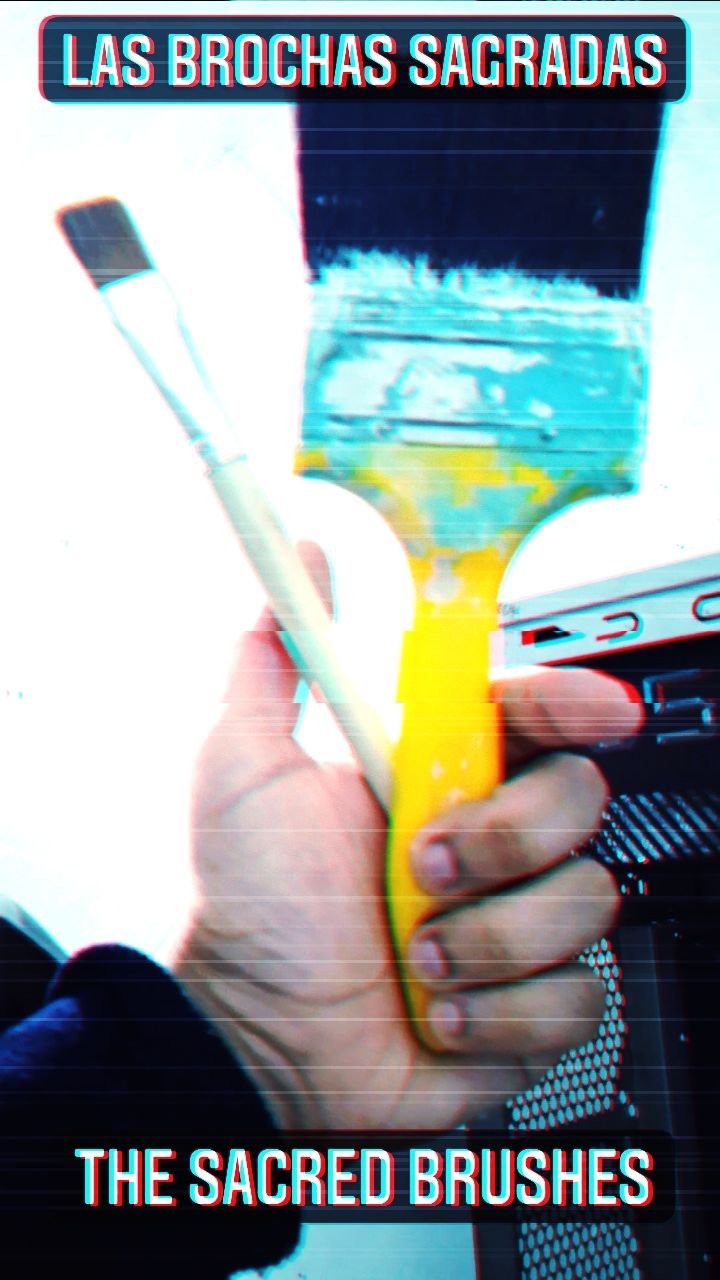 ---
Las herramientas más básicas y con las que prácticamente está labor de limpieza se llevó a cabo son las sagradas e inmortales brochas comunes, que más que solo servir para pintar, para una persona que ha llevado a cabo más de una vez esta tarea, es crucial tener a mano, existen muchas herramientas más, en cuál en mi caso lamente no tener, como una aspiradora de bolsillo o su contrario, un soplador, si mal no recuerdo, si eres inexperto tratando con computadoras, lo mejor es no usar jamás del jamás nada mojado o líquido, no olvidemos que tratamos con componentes electrónicos y por ende, con posibles corto circuitos, importante mencionar estar atento a dónde limpiamos, pues piezas que podrían soltarse como tornillos o algún cable podría causar un problema grave, se los digo por experiencia, queme así una computadora :(
The most basic tools and with which practically this cleaning work was carried out are the sacred and immortal common brushes, that more than only serve to paint, for a person who has carried out more than once this task, it is crucial to have on hand, there are many more tools, in which in my case I regret not having, such as a pocket hoover or its opposite, a blower, if I remember correctly, if you are inexperienced dealing with computers, the best is to never ever use anything wet or liquid, do not forget that we are dealing with electronic components and therefore, with possible short circuits, important to mention to be attentive to where we clean, because pieces that could come loose as screws or some cable could cause a serious problem, I tell you from experience, I burn a computer like this: (
---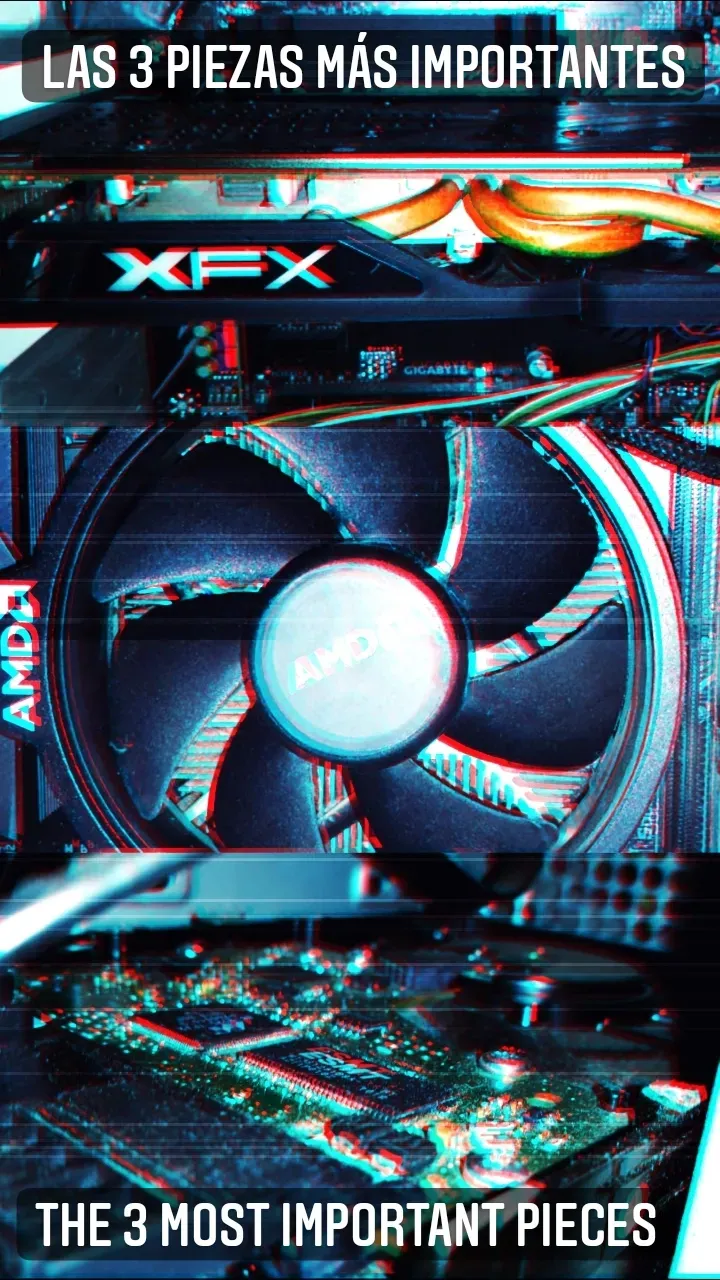 ---
Las piezas más importantes en mi humilde opinión y son la Tarjeta de vídeo, esa cosa enorme que cubre casi toda la computadora, o eso que parece más una memoria RAM gigante con un ventilador incluído, ambas he tenido y con ambas hay que ser cuidadoso pues si nuestra computadora no tiene una tarjeta de vídeo integrado, Pues F en el chat.
Nuestra segunda pieza de importancia, sabemos que no es más ni menos que el Procesador, ese cerebro de la computadora que se encarga de resolver todo a velocidades ridículamente altas o insufriblemente bajas, en este caso no limpie el procesador pues casi todos están recubiertos con una ventilador que es el que lo enfría, ya que alcanza altas temperaturas, sin embargo, si este se encuentra tapado o cubierto de polvo, este enfriamiento no va a ser adecuado y podría causar incluso una falla en la PC por eso hay que hacerle mantenimiento periódicamente.
Por último pero no menos importante, nuestro disco duro, donde se guarda toda la información en nuestra querida PC, de este componente no se mucho, pero lo que si se es no hay que ser brusco limpiando lo y hay que tener un especial cuidado. Paciencia y delicadeza con esta parte amigos.
The most important parts in my humble opinion are the video card, that huge thing that covers almost the entire computer, or that which looks more like a giant RAM memory with a fan included, both I have had and with both you have to be careful because if your computer does not have an integrated video card. So F in the chat.
Our second piece of importance, we know that it is neither more nor less than the Processor, that brain of the computer that is responsible for solving everything at ridiculously high speeds or insufferably low, in this case do not clean the processor because almost all are covered with a fan which is the one that cools it, as it reaches high temperatures, however, if this is clogged or covered with dust, this cooling will not be adequate and could even cause a failure in the PC so you have to do maintenance periodically.
Last but not least, our hard drive, where all the information is stored in our beloved PC, I don't know much about this component, but what I do know is that you should not be rough cleaning it and you have to take special care. Patience and delicacy with this part friends.
---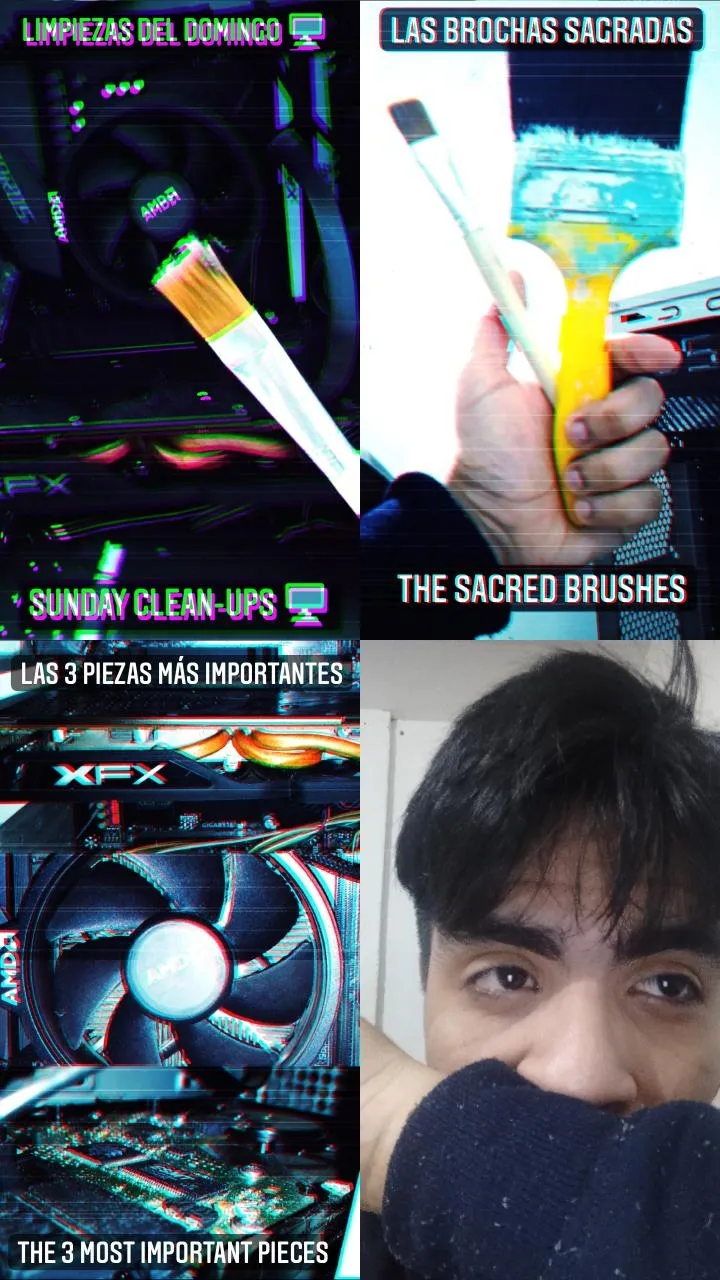 ---
Muchas gracias por leer amigos lectores, este día les traeré otro Gameplay, espero les guste y les interese :D probablemente bastante tarde en la Noche. hora de Venezuela.
Thank you very much for reading my friends readers, this day I will bring you another Gameplay, I hope you like it and you will be interested :D probably quite late at Night from Venezuela.
---