Buenas a todos los compañeros de la comunidad una vez más aquí regresando con un post nuevo de la línea de B&B Shop con otro mas de sus productos que esta disponible el cual puedo hablar de las maravillas que ofrece y todo lo aclararemos en este post umboxing exprés, espero que sea de su agrado.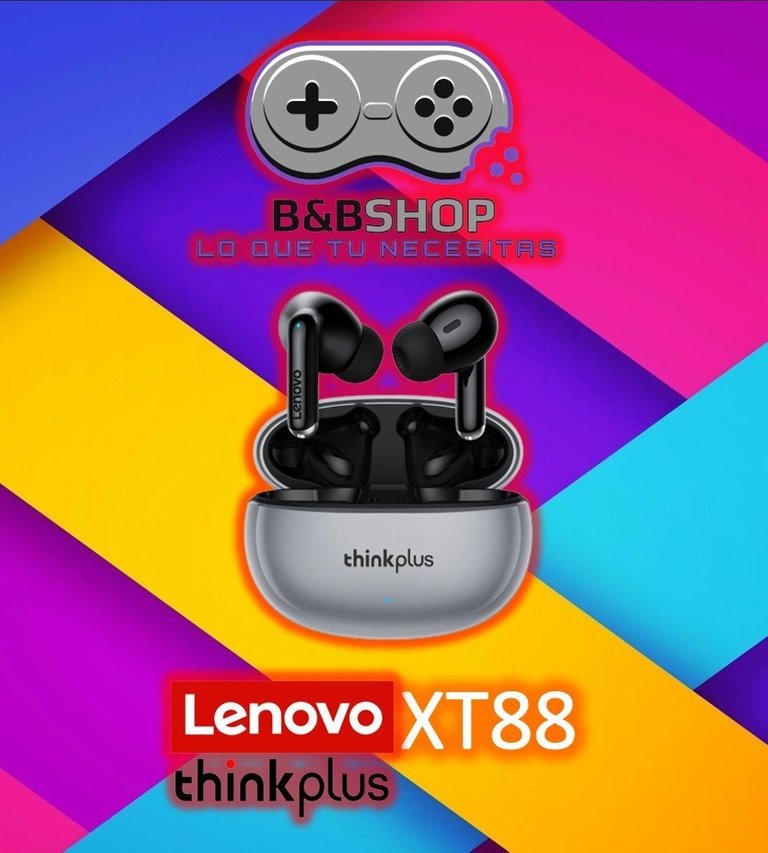 Ya hemos hablado en otras ocasiones en los post anteriores sobre la tecnología TWS la cual permite que los audífonos puedan tener conexión inalámbrica entre un auricular y otro, en este caso este producto del cual vamos a hablar es una maravilla entre las cualidades de costo y calidad, este dispositivo de la marca Lenovo el cual viene identificado como XT88, Lenovo tiene una gran amplitud de dispositivos y ellos han entrado en esta línea de audífonos TWS con una fuerza enorme trayendo muchos dispositivos con diversos diseños entre bonitos y cómodos para la diversidad de consumidores.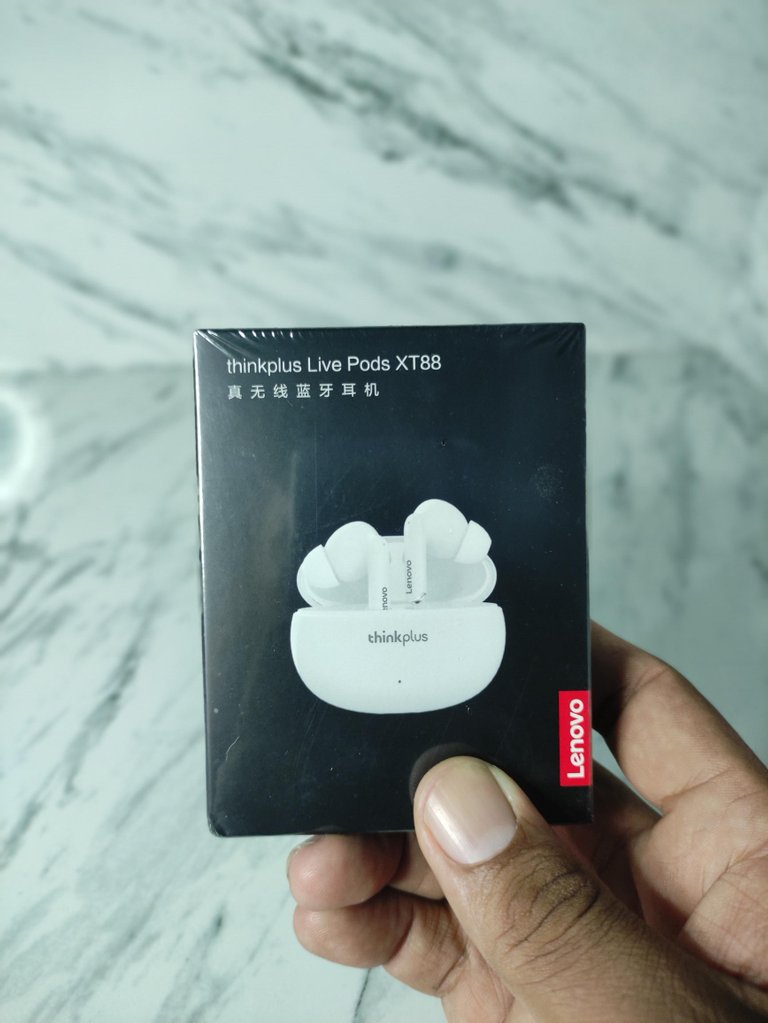 Empaque Original.
En el empaque nos trae consigo el estuche de los audífonos con sus audífonos, el cable de carga usb Tipo-A a Tipo-C y un juego de almohadillas que son de distintos tamaños para adaptarse mejor al oído del usuario.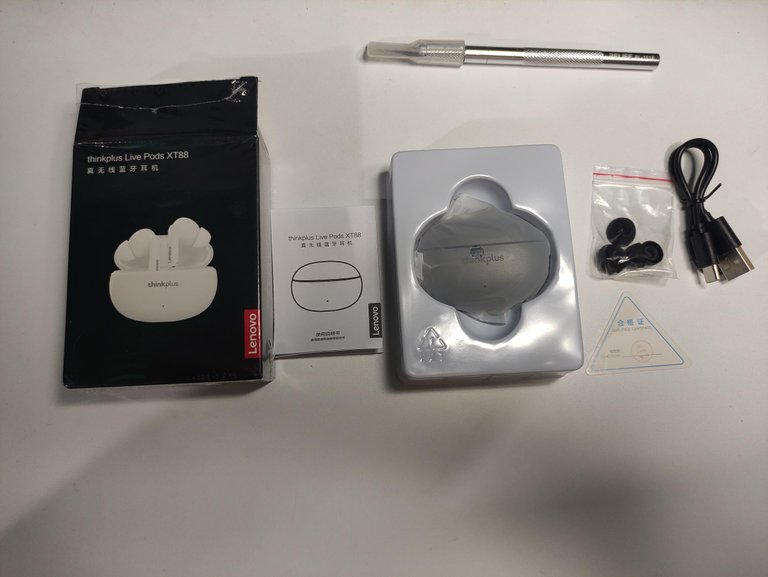 Interior del paquete.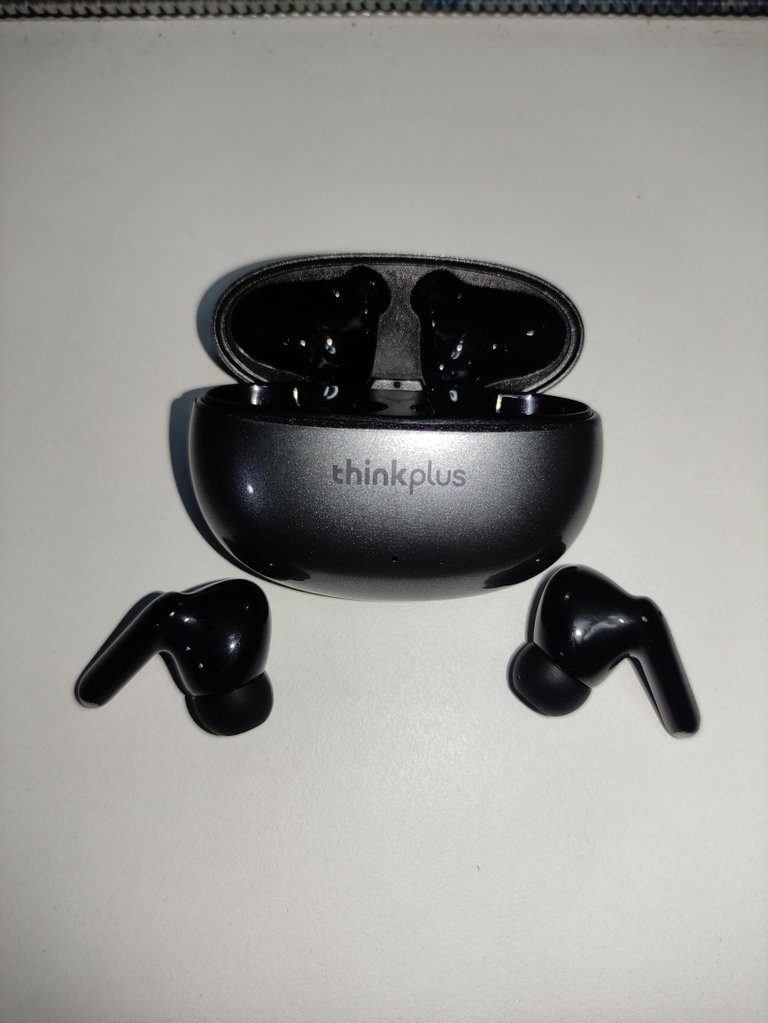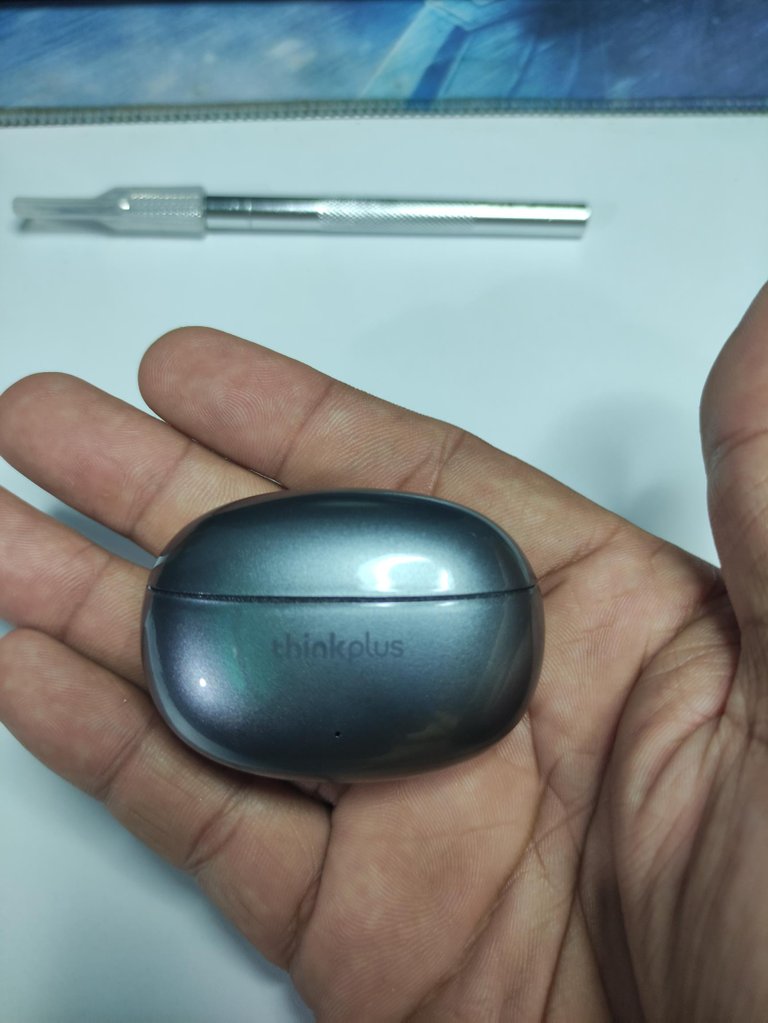 Este producto cuenta con uno de los diseños mas bonitos minimalista que proporciona esta marca, el cual posee el puerto de carga Tipo-C el cual es el conector de carga y de datos que se trata de posicionar como el conector universal ya en Europa se esta posicionando como tal, por otra parte este modelo cuenta con un chip de bluetooth v5.3 y presta compatibilidad con dispositivos IOS y Android también a su vez con computadoras con adaptador bluetooth e incluso con Smartv o adaptadores inteligentes que cuentan con chip bluetooth.
El estuche cuenta con una batería interna de 250Mah que permite cargar los auriculares alrededor de 3 veces más la carga inicial de los audífonos permite llevarlos a unas 16 Horas de duración los auriculares tardan en promedio de 1.5 horas para cargar de 0 a 100%, el peso de estos audífonos con su estuche es de 63g, estos audífonos ante otros no sorprenden por su duración de batería, si no por la calidad de sonido e incluso la latencia o retardo en reproducir el sonido, la cual tiene un rango de 0.30ms lo cual es muy bueno ya que no son Gamer pero se le acercan por mucho para quienes les gusta jugar en los dispositivos, en el apartado del sonido tienen un gran volumen no hay necesidad de subir su volumen al máximo ya que pude perjudicarte, tiene unos bajos y agudos de muy buena calidad están como quien dice en el punto.
Puedo decir que de entre muchas unidades que llegaron estos audífonos son muy agradables a la vista y de gran comodidad no se sienten al llevarse aparte que tampoco se caen, son muy buenos para practicar algún deporte o estar en el gimnasio y aíslan muy bien el ruido, el costo de venta de este producto de 25$ y de la marca Lenovo considero que sus cualidades de este modelo lo valen con relación al costo ya que son cómodos, pequeños, bonitos y fácil de llevar a cualquier parte ya que son muy prácticos, este producto se encuentra disponible con nosotros B&B Shop cualquier información pulsar en el link.
B&B Shop
Gracias por todo y por acompañarme con este umboxing y espero mañana poder traerle el siguiente umboxing de los Lenovo XT88, así que nos vemos pronto por aquí, saludos y feliz día.
Todas las imágenes fueron tomadas desde mi dispositivo Poco X3

English Version
Good to all fellow community members once again here returning with a new post of the B&B Shop line with another one of their products that is available which I can talk about the wonders it offers and everything will clarify in this post umboxing express, I hope it is to your liking.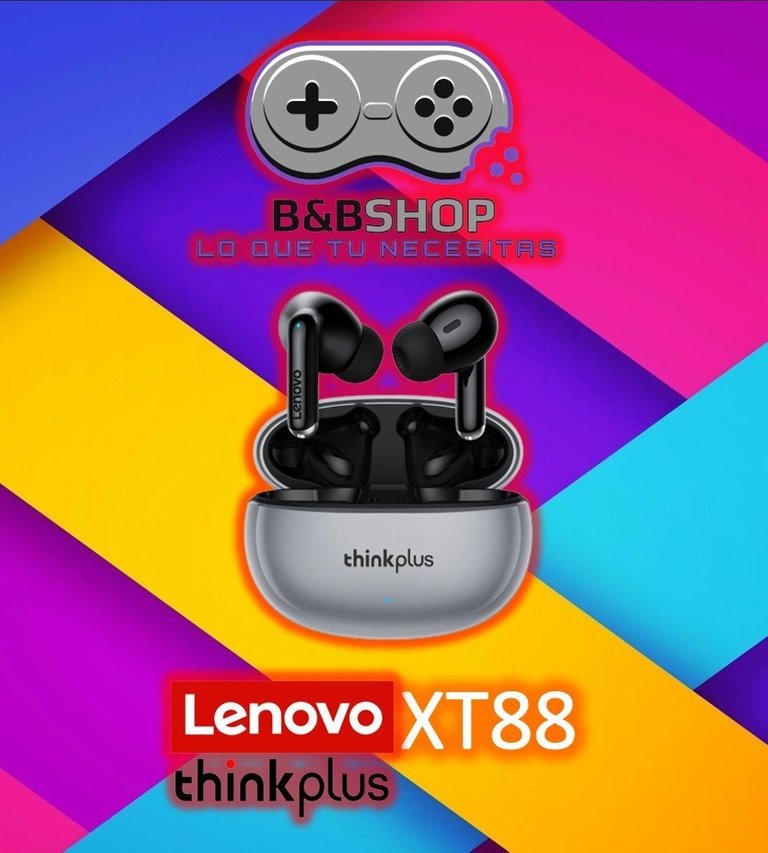 We have already talked on other occasions in previous posts about TWS technology which allows headphones to have wireless connection between a headset and another, in this case this product which we will talk about is a marvel between the qualities of cost and quality, this device brand Lenovo which is identified as XT88, Lenovo has a wide range of devices and they have entered this line of TWS headphones with enormous force bringing many devices with various designs between beautiful and comfortable for the diversity of consumers.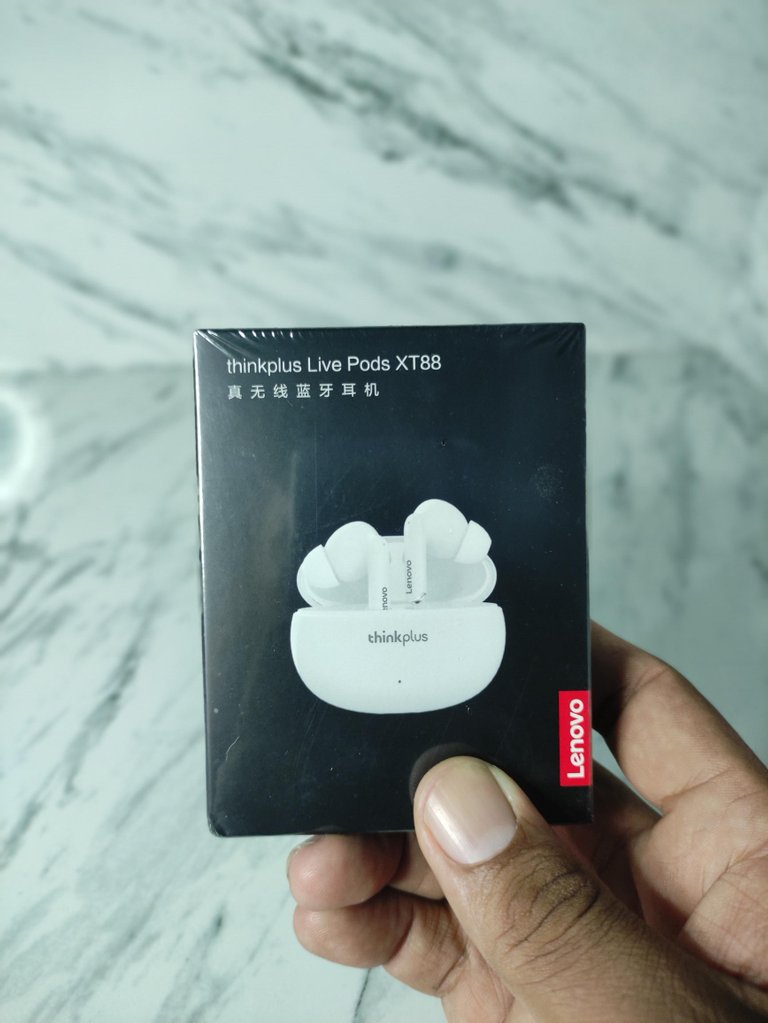 Original Packaging.
The packaging includes the headphone case with its earphones, the USB Type-A to Type-C charging cable and a set of ear cushions in different sizes to better adapt to the user's ear.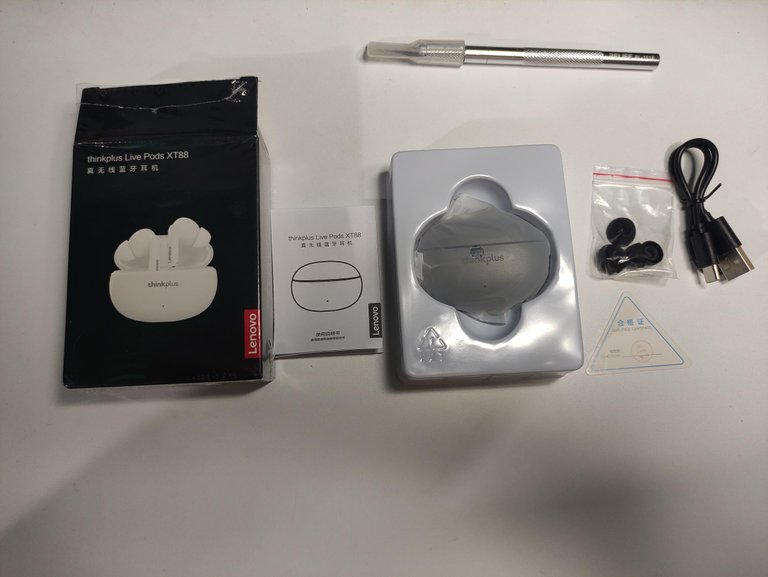 Inside of the package.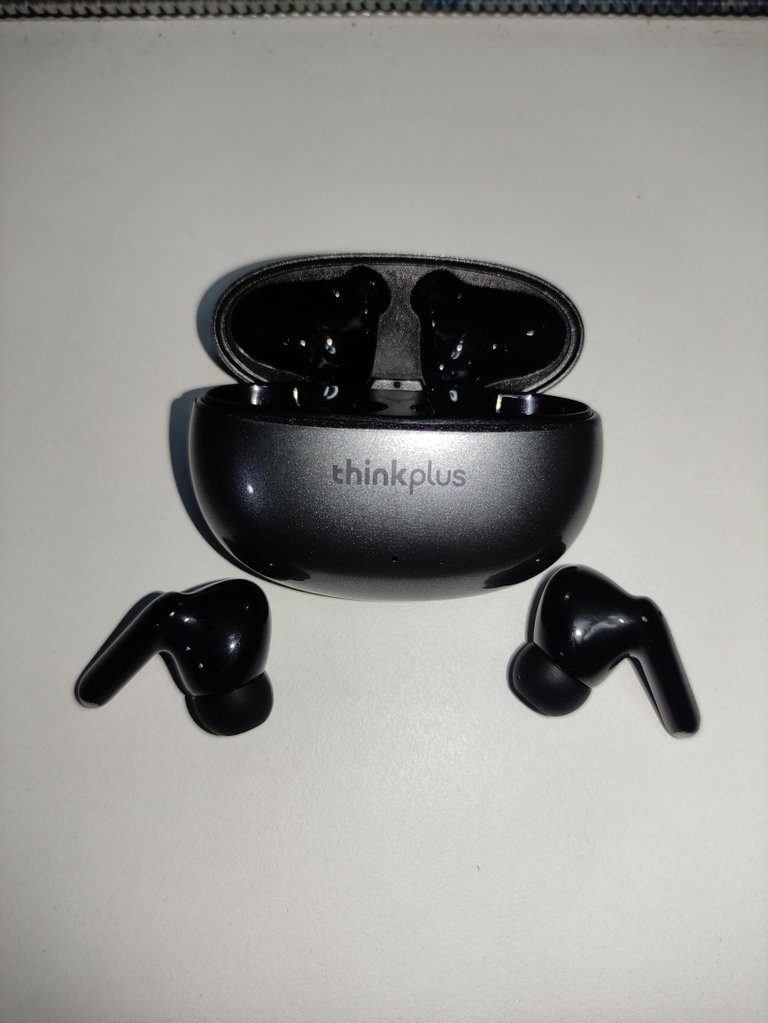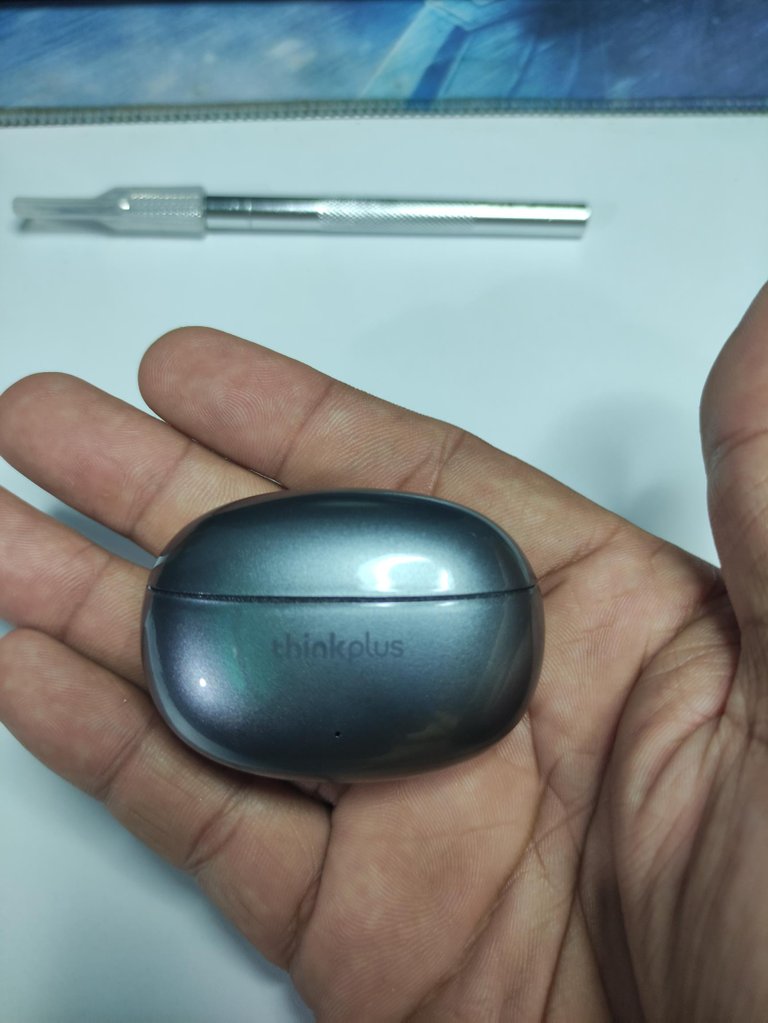 This product has one of the most beautiful minimalist designs that provides this brand, which has the Type-C charging port which is the charging and data connector that is trying to position itself as the universal connector and in Europe is positioning itself as such, on the other hand this model has a bluetooth chip v5.3 and provides compatibility with IOS and Android devices also in turn with computers with bluetooth adapter and even Smartv or smart adapters that have bluetooth chip.
The case has an internal battery of 250Mah that allows you to charge the headphones about 3 times more the initial charge of the headphones allows you to take them to about 16 Hours of duration the headphones take on average 1.5 hours to charge from 0 to 100%, the weight of these headphones with its case is 63g, these headphones before others do not surprise for its battery life, if not for the sound quality and even the latency or delay in playing the sound, which has a range of 0. 30ms which is very good since they are not Gamer but they are very close for those who like to play on the devices, in the sound section they have a great volume there is no need to raise the volume to the maximum as it could harm you, it has a bass and treble of very good quality are as who says on the point.
I can say that among the many units that arrived, these headphones are very nice to look at and very comfortable, they do not feel when you wear them and they do not fall out, they are very good for practicing sports or being in the gym and isolate the noise very well, The cost of sale of this product is $25 and the brand Lenovo I consider that the qualities of this model are worth it in relation to the cost as they are comfortable, small, beautiful and easy to carry anywhere as they are very practical, this product is available with us B & B Shop any information click on the link.
B&B Shop
Thanks for everything and for joining me with this umboxing and I hope tomorrow I can bring you the next umboxing of the Lenovo XT88, so see you soon here, greetings and happy day.
All images were taken from my Poco X3 device.