En la actualidad de nuestro país Venezuela no contamos con tarjetas de crédito o TDC las cuales en épocas de los 2000 nos permitía utilizarla para compras en el extranjero tras el registro de CADIVI el cual se realizaba directamente en los bancos.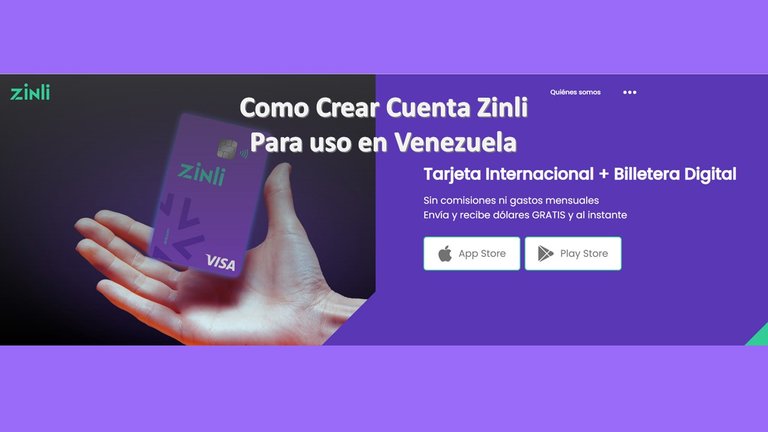 Todo esto fue muriendo poco a poco, ya que al inicio
CADIVI
te permitía poder usar tus TDC con un límite de hasta 3000 dólares anual para tus compras online en las tiendas que aceptaran Tarjetas de crédito VISA o MASTERCARD, pero todo fue en descenso, porque bajaron los límites a 1000 USD, luego a 500 USD, por cuarta vez a 400 USD y una última vez a 300 USD al año hasta que desapareció por completo dejando a todos aquellos que dependían de una TDC de banca nacional respaldada por el sistema de CADIVI sin poder hacer compras e importación.
Las personas que poseen cuentas bancarias en el extranjero y tienen tarjetas en dólares son las únicas que podían realizar este tipo de compras y anteriormente dependíamos de sitios web que nos vendieran o cambiaran nuestra moneda local por gift card de Amazon, que era uno de los casos más comunes donde se compran la mayoría de las veces.
Pero ahora con la llegada de nuevas plataformas ya no es necesario de depender de personas ajenas para poder realizar compras por internet, en este caso en particular hablaré de Zinli, una plataforma que te permite tener una tarjeta de crédito pre cargada para el uso tanto dentro del país como fuera de él y realizar compras sin ningún obstáculo en lugares como Amazon, eBay, Alibaba y AliExpress.
Esta tarjeta en dólares te permite el uso mensual de 500 USD si te registras con tu documento de identidad, sin embargo, al registrar la cuenta con el pasaporte, el límite es de 1500 USD mensual, esta tarjeta también te permite agregar saldo y verificar tu cuenta PayPal, esta es una de las facilidades que tiene Zinli además de poder solicitar una en físico.
Obtener la cuenta Zinli, es muy fácil y aquí te explico cómo paso a paso, lo principal es dirigirse a playstore en el caso de dispositivos Android y buscar la aplicación Zinli y descargamos, una vez descargado entramos a la aplicación y procedemos a registrarnos el cual es simple se comienza con seleccionar el país continuando con el correo electrónico y número de teléfono móvil, esperamos que llegue el código que recibimos en el correo electrónico.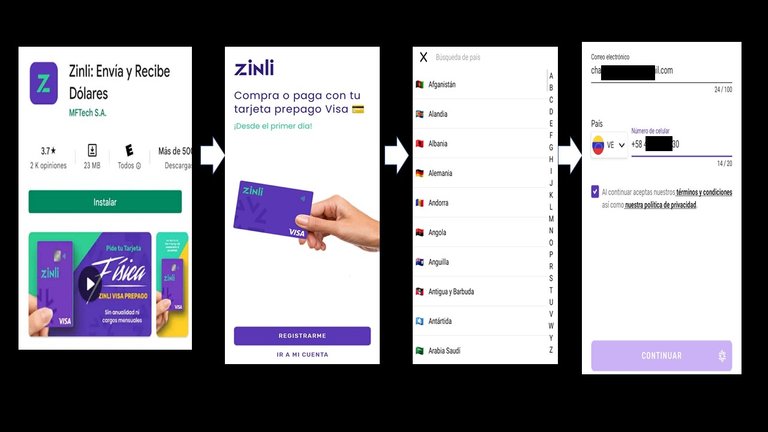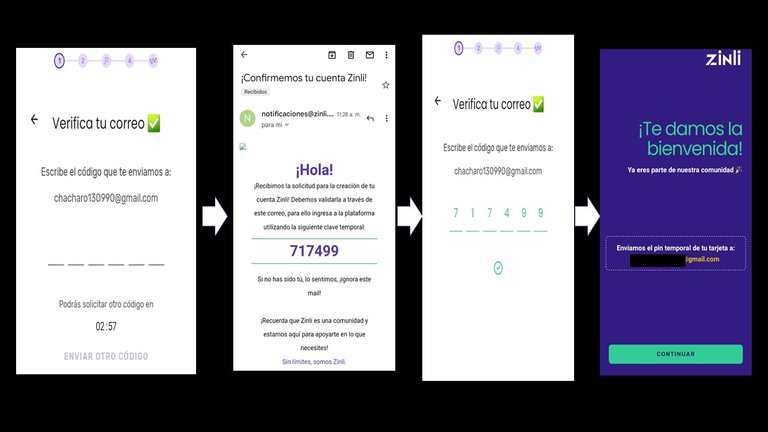 Procedemos a escanear y verificar los datos personales, iniciamos en este caso con la cédula de identidad el sistema pregunta de donde es el documento, en este caso seleccionamos Venezuela y usamos la opción de cédula de identidad, una vez escaneado procedemos a la verificación facial que todo será hecha con la cámara del dispositivo móvil por último confirmamos los datos para ya obtener la tarjeta Zinli.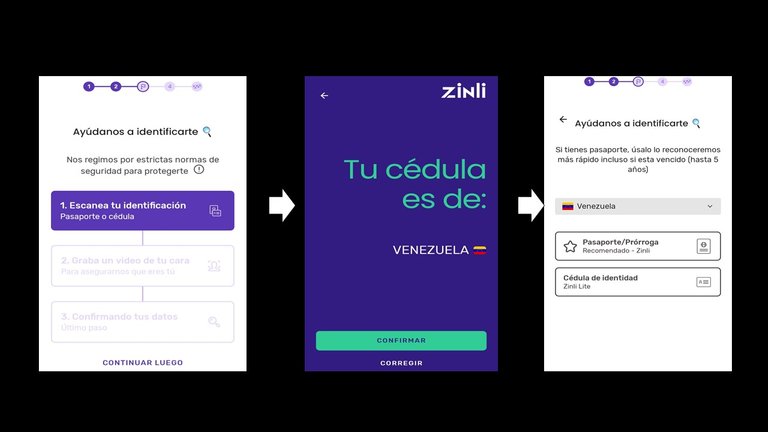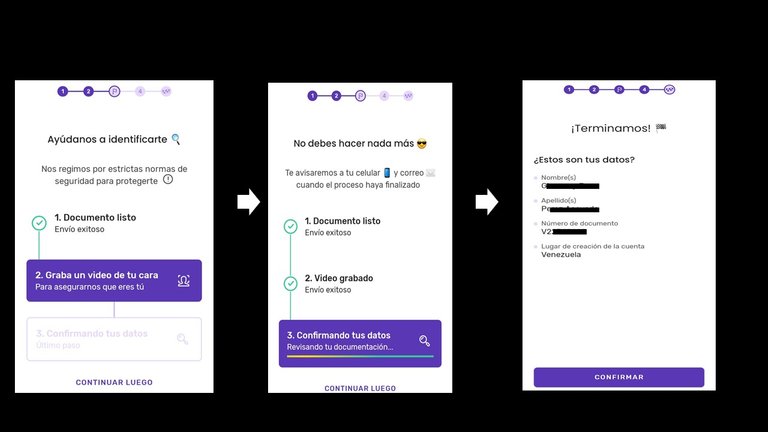 Para finalizar y obtener los datos de la tarjeta nos llegará al correo un pin de seguridad con el cual desbloqueamos y creamos contraseña para la tarjeta, si cuenta el dispositivo con biométrico podrás colocar esa contraseña para visualizar la TDC.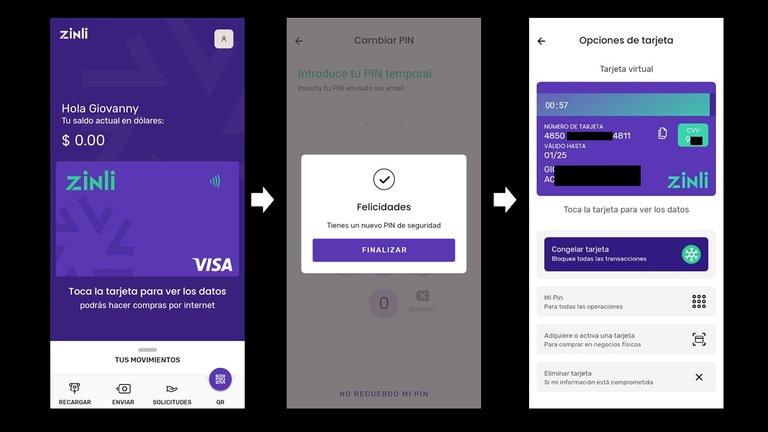 Ya de esta manera tendrás la tarjeta lista para meter saldo y ser utilizada en la plataforma que necesites, yo particularmente utilizo el mercado P2P Binance para recargarla. Fue un placer compartir con ustedes, esto espero traerle más cosas esta misma semana.
Todas las imágenes fueron capturas de pantallas tomadas de mi teléfono Poco X3, de la aplicación de Zinli, disponible en la PlayStore de Google
English Version
Currently in our country Venezuela we do not have credit cards or TDCs which in the 2000s allowed us to use them for purchases abroad after registering with CADIVI which was done directly on the banks.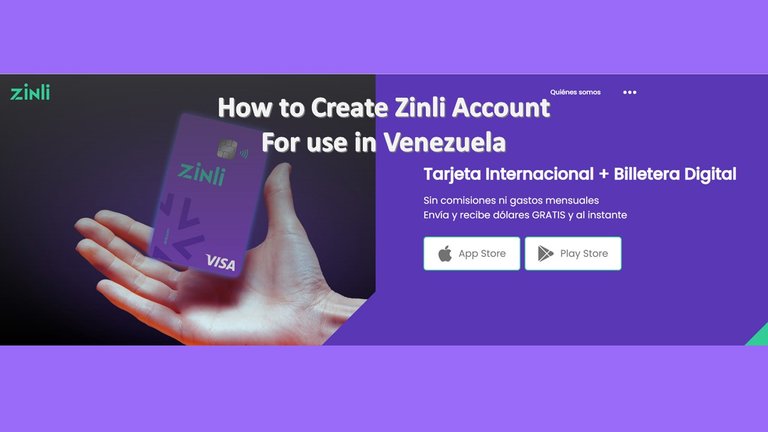 All this was dying little by little, since at the beginning
CADIVI
allowed you to use your TDC with a limit of up to 3000 dollars for your online purchases in stores that accept VISA or MASTERCARD credit cards, but everything went downhill, because they lowered the limits to 1000 USD, then to 500 USD, for the fourth time to 400 USD and one last time to 300 USD at year until it disappeared completely, leaving all those who depended on a national banking TDC backed by the CADIVI system without being able to make purchases and import.
People who have bank accounts abroad and have cards in dollars are the only ones who could make this type of purchase and previously we depended on websites that sold us or exchanged our local currency for an Amazon gift card, which was one of the cases most common where they are bought most of the time.
But now with the arrival of new platforms it is no longer necessary to depend on outsiders to be able to make purchases online, in this particular case I will talk about Zinli, a platform that allows you to have a pre-charged credit card for use both within of the country and outside of it and make purchases without any obstacles in places like Amazon, eBay, Alibaba and AliExpress.
This card in dollars allows you the monthly use of 500 USD if you register with your identity document, however, when registering the account with the passport, the limit is 1500 USD per month, this card also allows you to add balance and verify your PayPal account, this is one of the facilities that Zinli has in addition to being able to request a physical one.
Obtaining the Zinli account is very easy and here I explain how step by step, the main thing is to go to playstore in the case of Android devices and search for the Zinli application and download it, once downloaded we enter the application and proceed to register which It is simple, you start with selecting the country, continuing with the email and mobile phone number, we wait for the code that we receive in the email to arrive.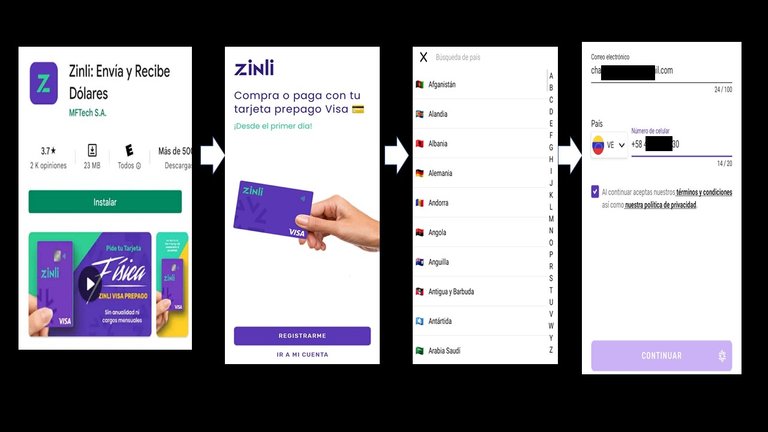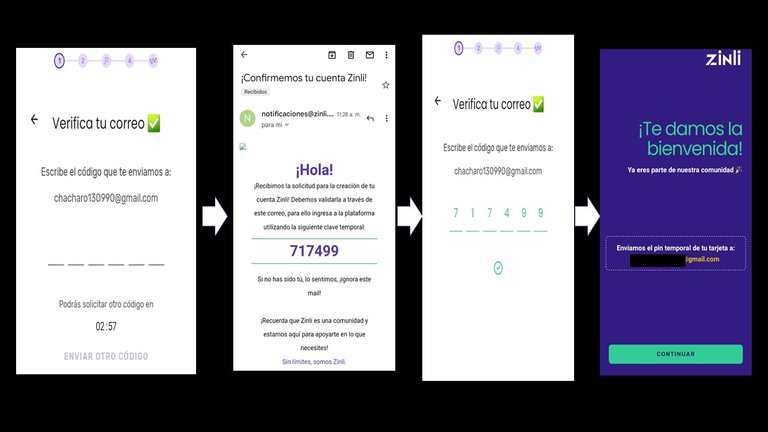 We proceed to scan and verify the personal data, we start in this case with the identity card, the system asks where the document is from, in this case we select Venezuela and use the identity card option, once scanned we proceed to the facial verification that Everything will be done with the camera of the mobile device. Lastly, we confirm the data to obtain the Zinli card.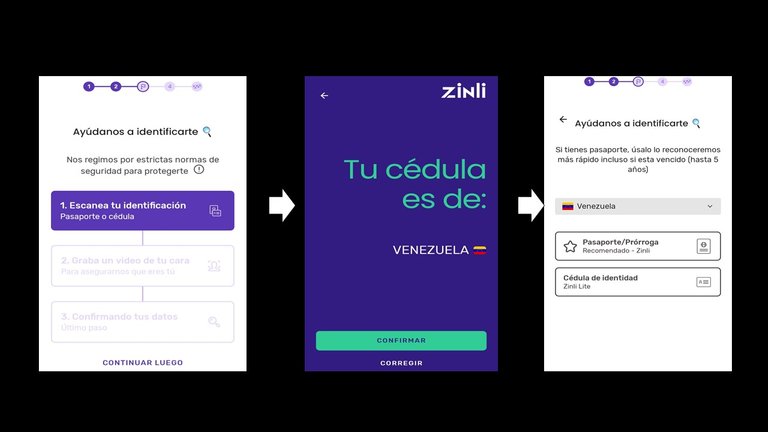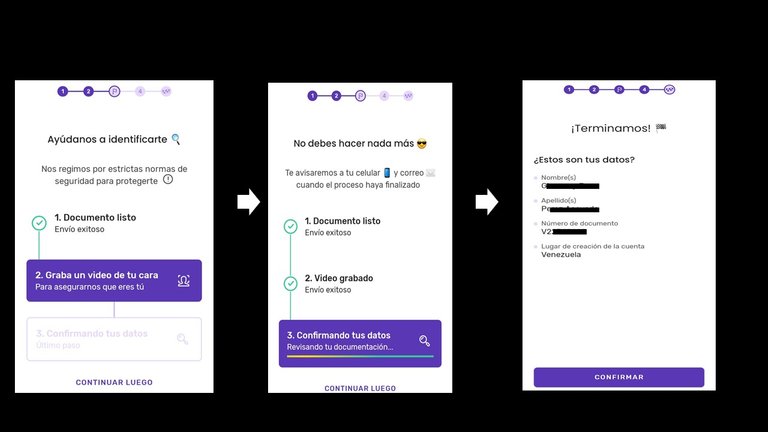 To finish and obtain the card data, a security pin will be emailed to us with which we unlock and create a password for the card. If the device has biometrics, you can enter that password to view the TOC.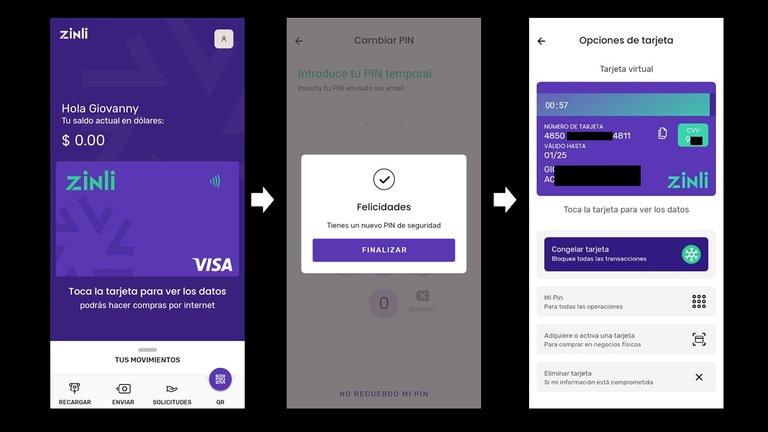 In this way you will have the card ready to add balance and be used on the platform you need, I particularly use the P2P Binance market to recharge it. With this card you can make purchases in the places I mentioned above and also in the PlayStation Store, pay for streaming services such as Netflix, Disney+, YouTube Premium and even in the Google PlayStore, also if you get your physical card you can pay with it at the places where you accept a Visa credit card and the payment is in Dollars. It was a pleasure to share this with you and I hope you find it useful. Soon I will be sharing more things with you.
All images were screenshots taken from my Poco X3 phone, from Zinli, available in the Google PlayStore