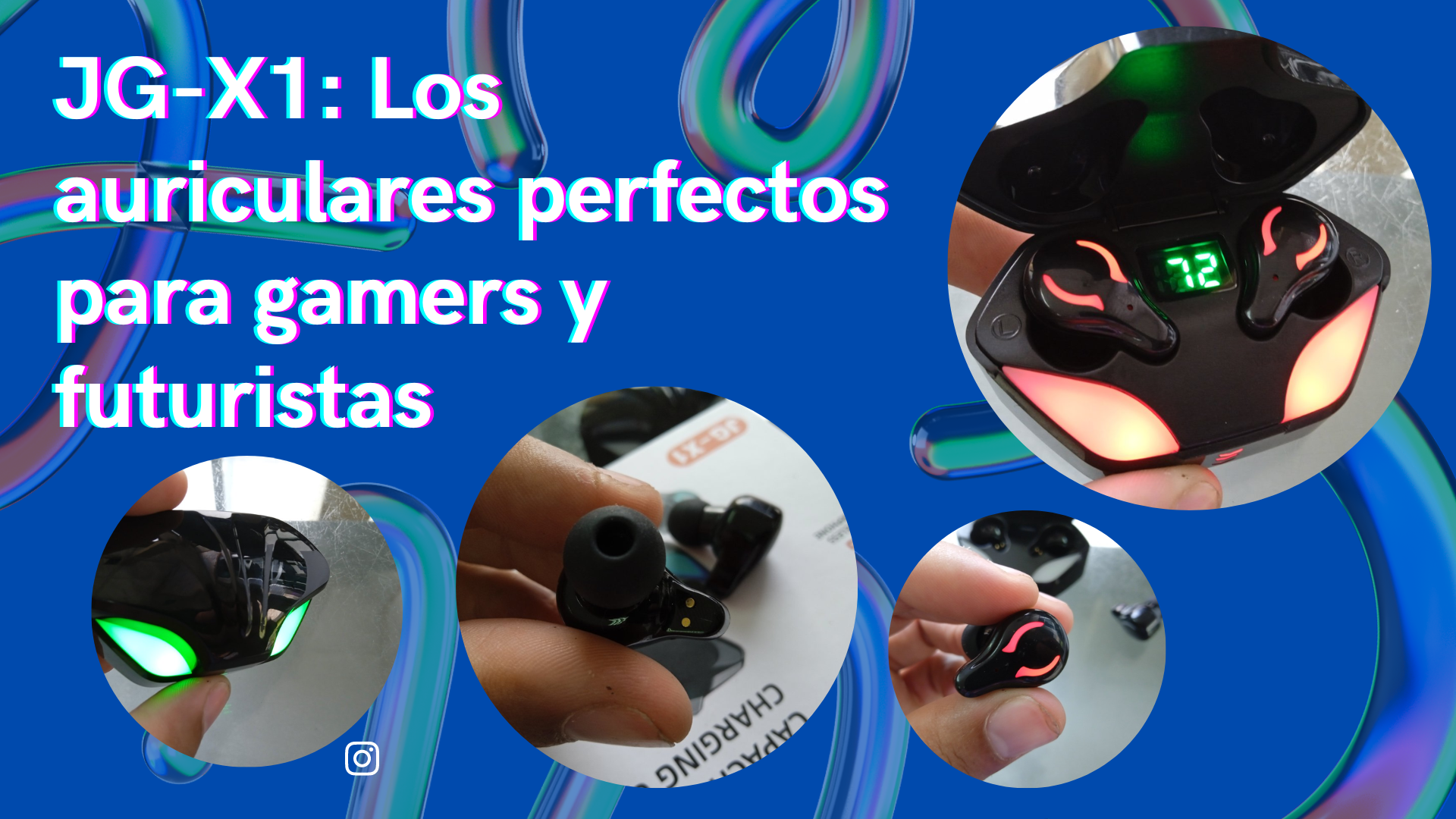 Saludos queridos amigos geeks, espero que estén muy bien, la semana pasada hice un post hablando de los auriculares JG-S9, unos auriculares que además de ser muy económicos, te dan una experiencia excelente de sonido y durabilidad. Pero en esta ocasión quería hablar tambien de otro integrante de la familia de los auriculares JG, pero del que voy a hablar, tiene una característica muy especial y es que es uno de los 2 productos de esta marca que tiene luces RGB y un estilo bastante atractivo, si quieres saber más te invito a seguir leyendo mi experiencia de usuario con los auriculares JG-X1.
Lo primero de lo que me gustaría mencionar es el precio y aquí hay opiniones encontradas, aunque es un auricular exactamente igual que el JG-S9, es decir que tiene las mismas funciones y capacidades de batería y duración, el costo es mucho más elevado llegando a valer unos $20. Ese es algo que considero absurdo ya que al tener las mismas características pero que solo por tener luces es más caro no lo veo tan lógico. Pero cuando quieres lucir algo y que destaque de los demás porque no darse el gusto de gastarse $20 bien gastados jajaja xD.
Greetings dear geek friends, I hope you are very well, last week I made a post talking about the [JG-S9] headphones (https://hive.blog/hive-106817/@fabian98/my-experience-with-the-powerful-jg-s9-quality-at-low-price-en-es), headphones that besides being very economical, give you an excellent experience of sound and durability. But this time I also wanted to talk about another member of the JG headphones family, but the one I'm going to talk about, has a very special feature and is that it is one of the 2 products of this brand that has RGB lights and a quite attractive style, if you want to know more I invite you to continue reading my user experience with the JG-X1 headphones.
The first thing I would like to mention is the price and here there are mixed opinions, although it is a headset exactly like the JG-S9, ie it has the same functions and battery capabilities and duration, the cost is much higher coming to be worth about $20. That is something that I consider absurd since having the same features but just to have lights is more expensive I do not see it as logical. But when you want to show off something and stand out from the rest why not treat yourself to spend $20 well spent hahaha xD.
---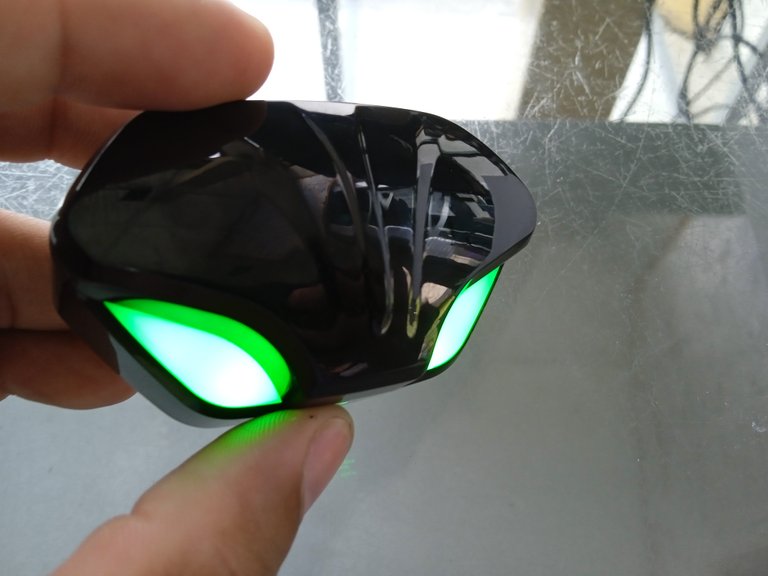 ---
---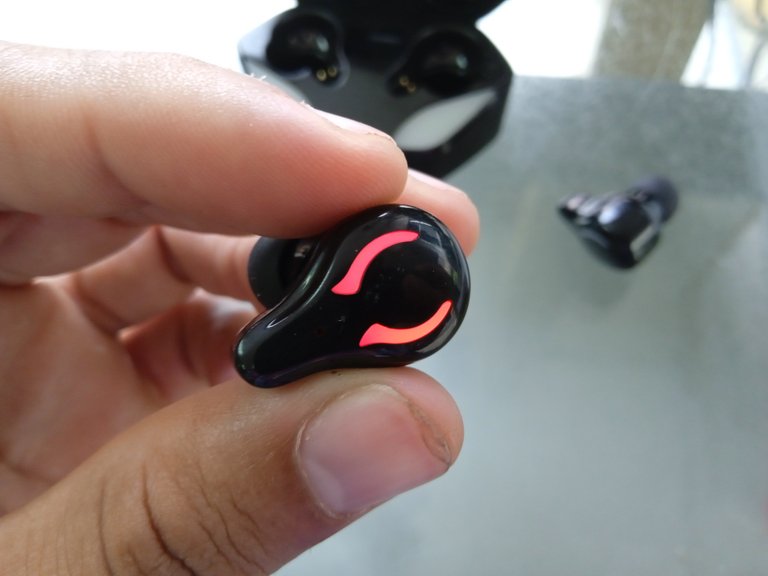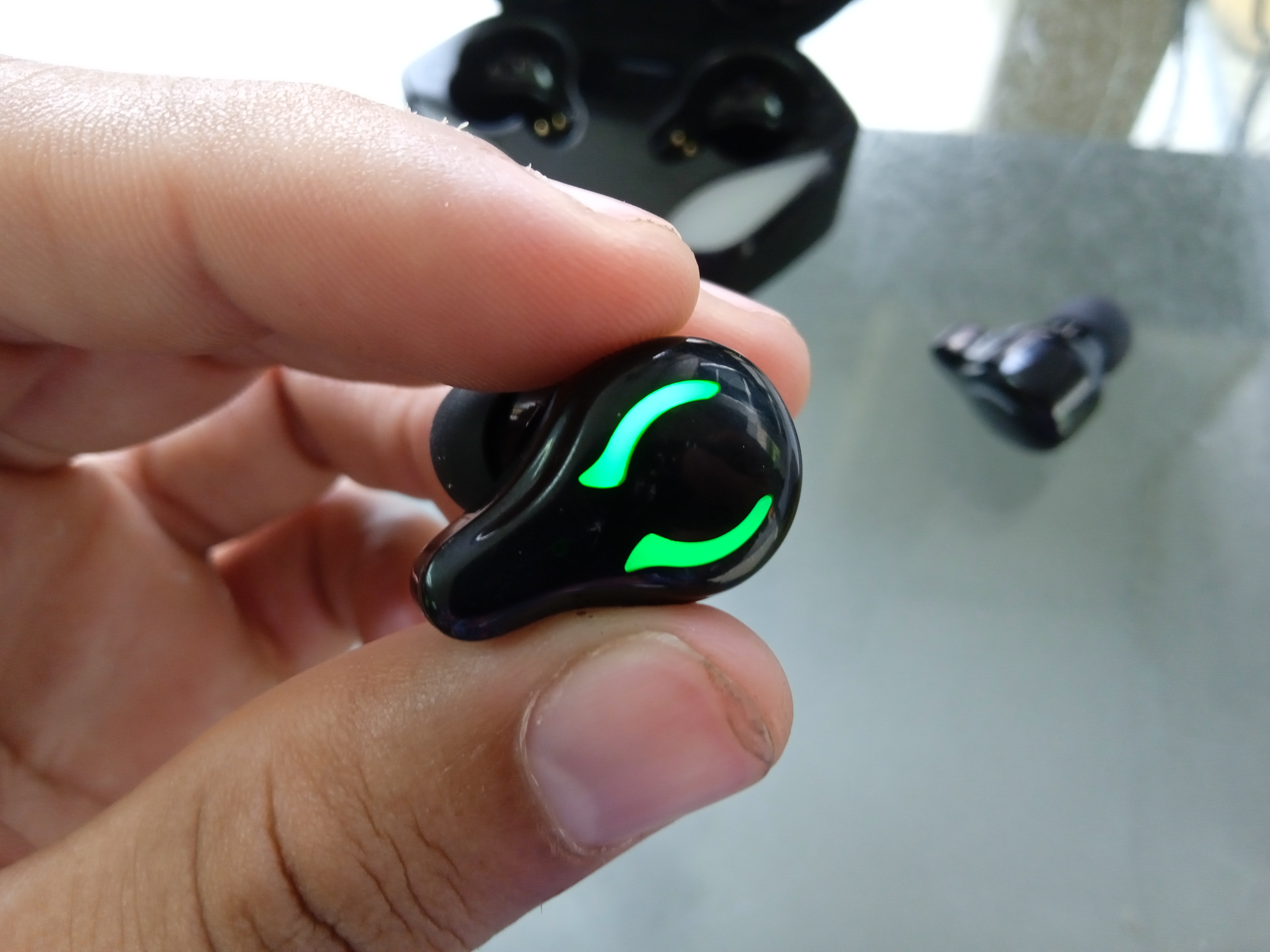 ---
Pero algo que me encanta destacar de este modelo X1 es que se le puede ver el porcentaje de batería en una pequeña pantalla led, esto es super pero super útil ya que la gran mayoría de dispositivos de audio como cornetas, auriculares entre otros no tienen un indicador de porcentaje de batería, y la única manera de verlo es cuando lo vinculas a un teléfono o computadora, pero imagina la siguiente situación, que estas en un autobús y no quieres sacar de tu bolsillo el iPhone 14 pro si quieres ver qué porcentaje de batería tiene la base simplemente la destapas y ya :D. Y si quieres saber cuánto porcentaje tienen los auriculares colócalos en la base y marcara el porcentaje de los mismos.
En cuanto a la estética de los auriculares, puedo decir que tienen un diseño muy futurista y tecnológico, ya que son livianos y tienen unas luces que en mi opinión parece la cara de venom jaja, pero tienen unas luces RGB pequeñas que van cambiando de color mientras oyes música, además te indican si están vinculados correctamente. Aunque la caja de los auriculares menciona que alumbra en amarillo y azul, la verdad estuve viendo estos auriculares por más de 15 minutos y nunca se alumbraron de otros colores que no fueran rojo y verde.
But something that I love to highlight of this X1 model is that you can see the battery percentage in a small LED display, this is super but super useful because the vast majority of audio devices such as earphones, headphones and others do not have a battery percentage indicator, and the only way to see it is when you link it to a phone or computer, but imagine the following situation, you're on a bus and do not want to take out of your pocket the iPhone 14 pro if you want to see what percentage of battery has the base simply uncover it and that's it :D. And if you want to know how much percentage the headphones have place them on the base and it will mark the percentage of the headphones.
As for the aesthetics of the headphones, I can say that they have a very futuristic and technological design, as they are lightweight and have lights that in my opinion looks like the face of venom haha, but have a small RGB lights that change color while you hear music, also tell you if they are linked correctly. Although the box of the headphones mentions that they light up in yellow and blue, the truth is that I was watching these headphones for more than 15 minutes and they never lit up in colors other than red and green.
---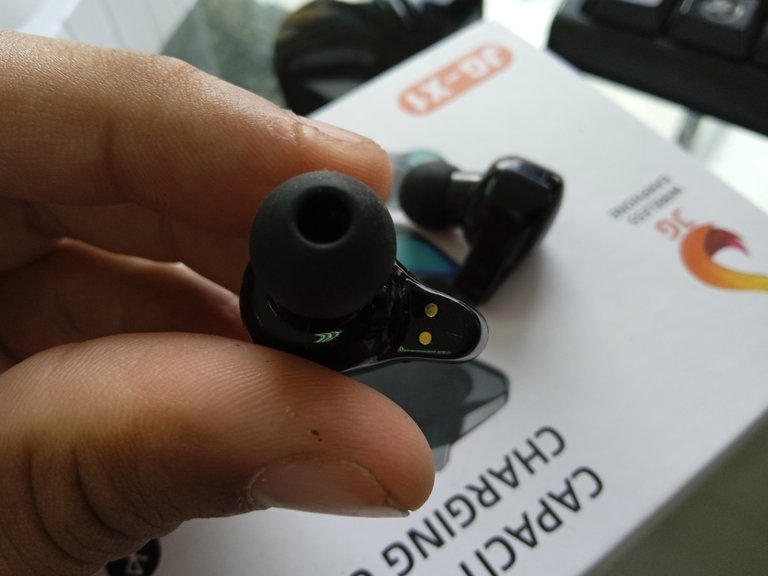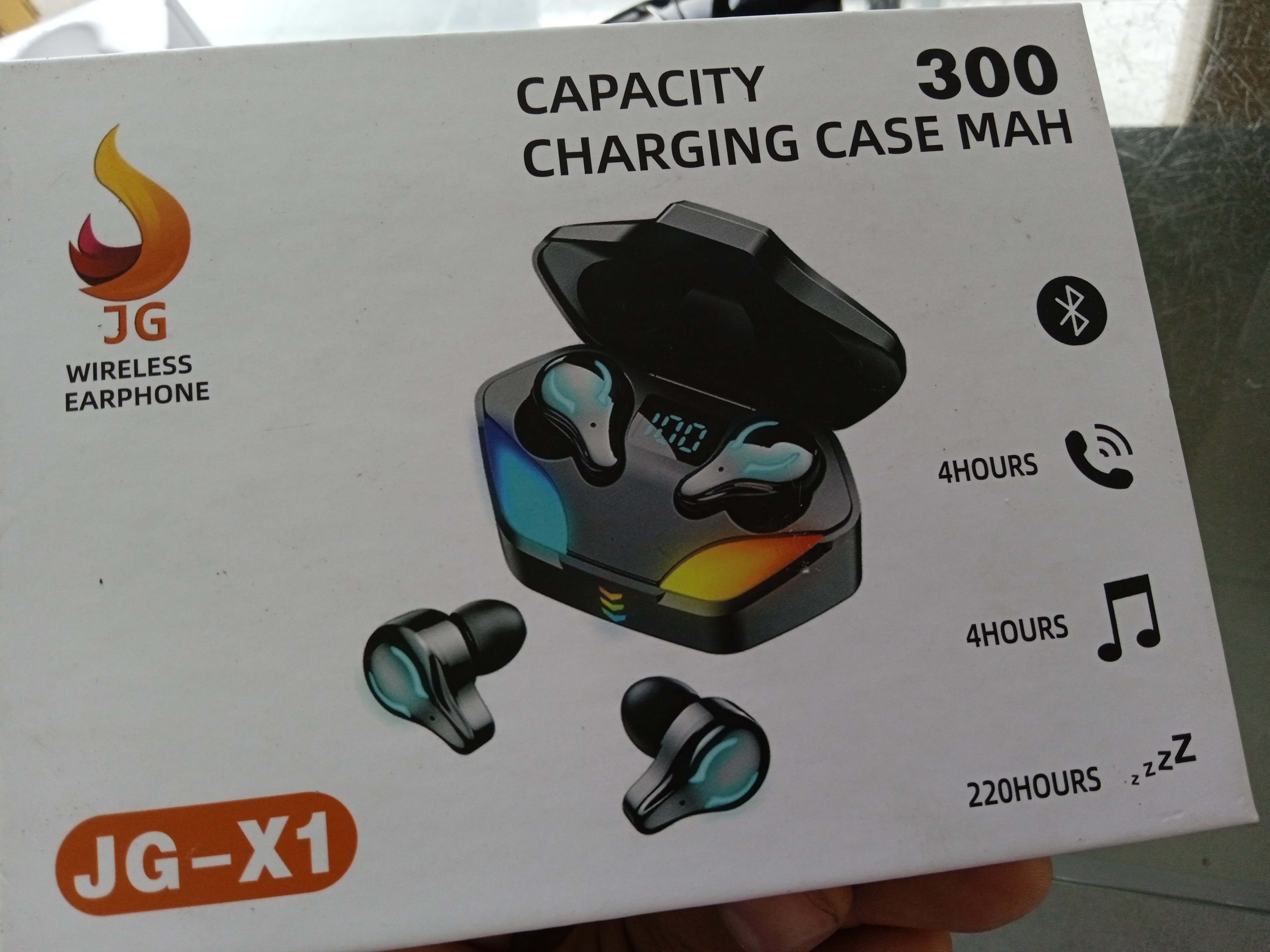 ---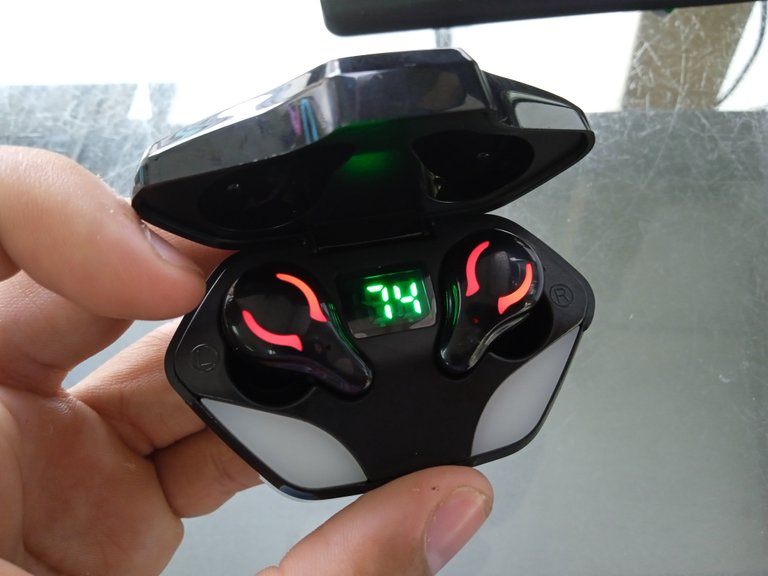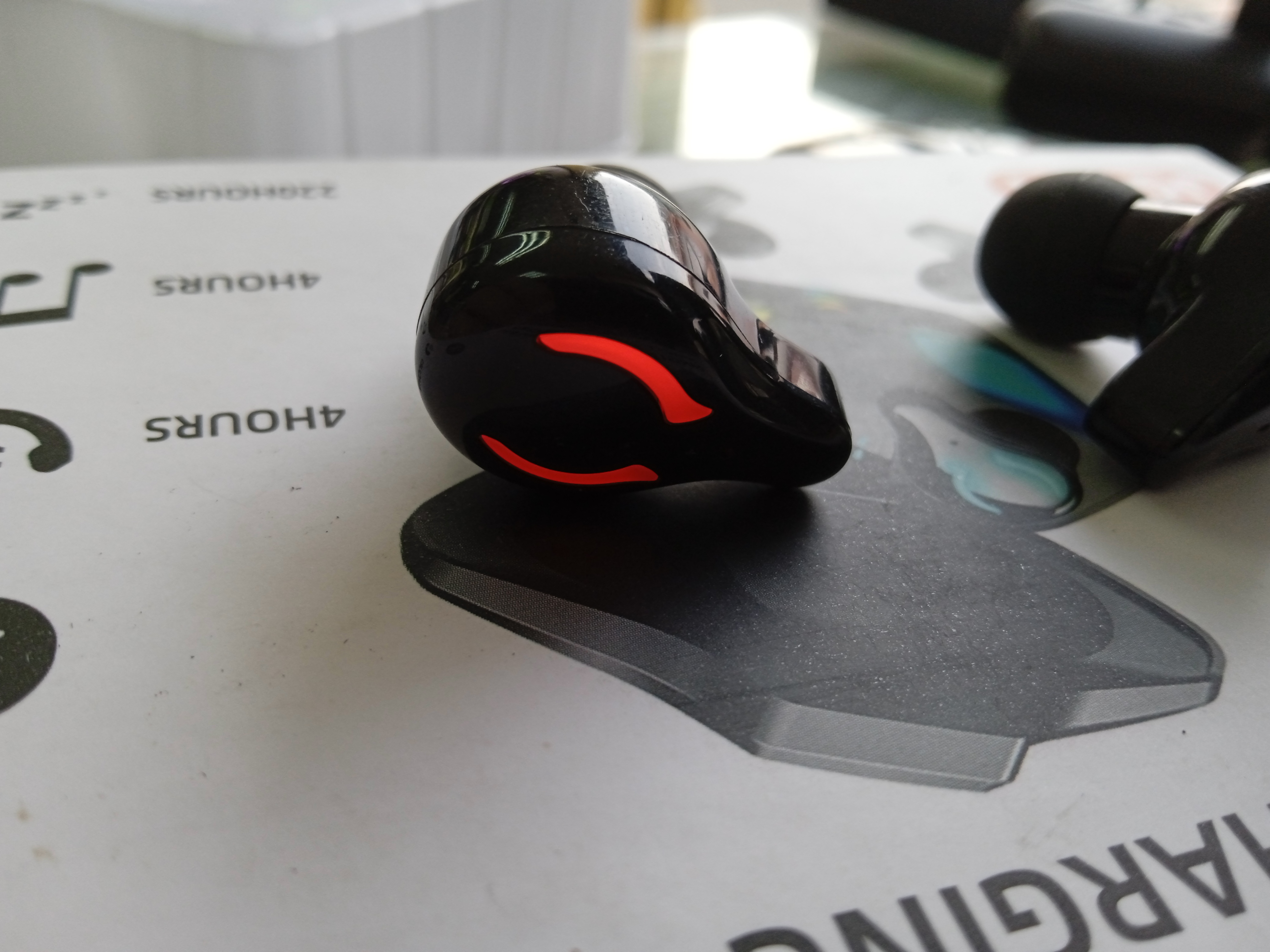 En cuanto al proceso de carga, puedo decir que este modelo en especial mejoro mucho la función de carga, ya que incorporo la entrada de USB tipo C. Esto es una gran ventaja ya que es mucho más duradero que el módulo de carga tipo micro USB, y es más poco probable que se rompa el pin de carga. Además, como ahora la gran mayoría de celulares nuevos que van saliendo tienen entrada USB tipo C, puedes usar el cargador de tu teléfono para cargar la base o los auriculares, claro si es un cargador de carga rápida no lo uses ya que puede dañar la batería de los auriculares o la base.
Ahora en cuanto a la función de responder llamadas telefónicas desde los auriculares, pue no tengo una respuesta en concreto, ya que intente probar si podía responder una llamada y las líneas telefónicas estaban fallando por cortes de luz eléctrica, pero supongo que si ya que es un modelo más avanzado que el S9.
¿En cuanto a la potencia del sonido es bastante fuerte y fluida, pero porque digo fluida? pue he probado auriculares inalámbricos que tienen un ligero retraso y suman muy estruendosos o con mucho bajo. Pero estos auriculares X1 te ofrecen un sonido nítido y de calidad, claro al igual que los S9 si los escuchas a un alto volumen no te durara la carga por más de 20 minutos o incluso menos, pero suenan muy nítido. Incluso digo yo (esto si lo pienso yo y no lo dice el fabricante) Cuando los probe senti que tenían cancelación de ruido, ya que al ajustarlos muy bien en la oreja, no escuchaba nada a mi alrededor.
As for the charging process, I can say that this particular model greatly improved the charging function by incorporating the USB Type-C input. This is a great advantage since it is much more durable than the micro USB charging module, and it is less likely to break the charging pin. Also, as now the vast majority of new cell phones that are coming out have USB type C input, you can use your phone charger to charge the base or headphones, of course if it is a fast charging charger do not use it as it can damage the battery of the headphones or the base.
Now as for the function of answering phone calls from the headphones, pue I do not have a specific answer, as I tried to test if I could answer a call and the phone lines were failing due to power outages, but I guess so since it is a more advanced model than the S9.
As for the sound power it is quite loud and smooth, but why do I say smooth? I've tried wireless headphones that have a slight delay and add up to very loud or with a lot of bass. But these X1 headphones give you a clear and quality sound, of course like the S9 if you listen to them at high volume will not last the charge for more than 20 minutes or even less, but they sound very clear. I even say (this is what I think and not what the manufacturer says) when I tried them I felt that they had noise cancellation, because when I adjusted them very well in the ear, I did not hear anything around me.
---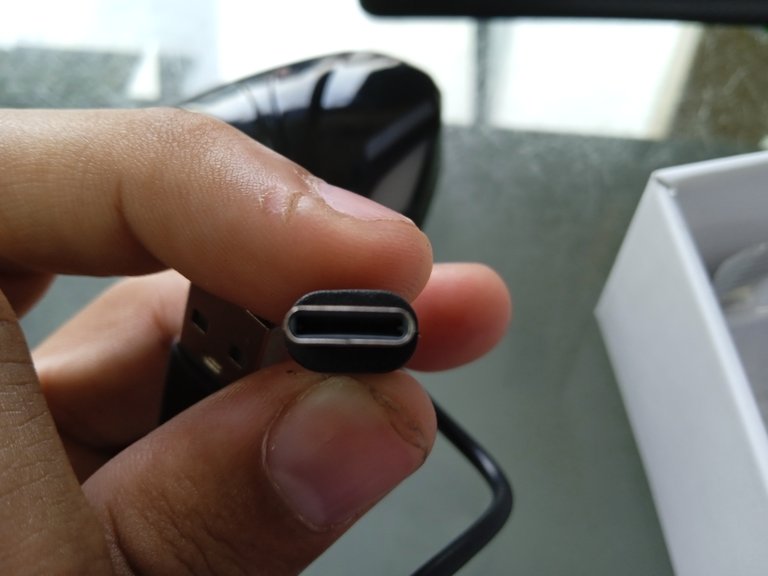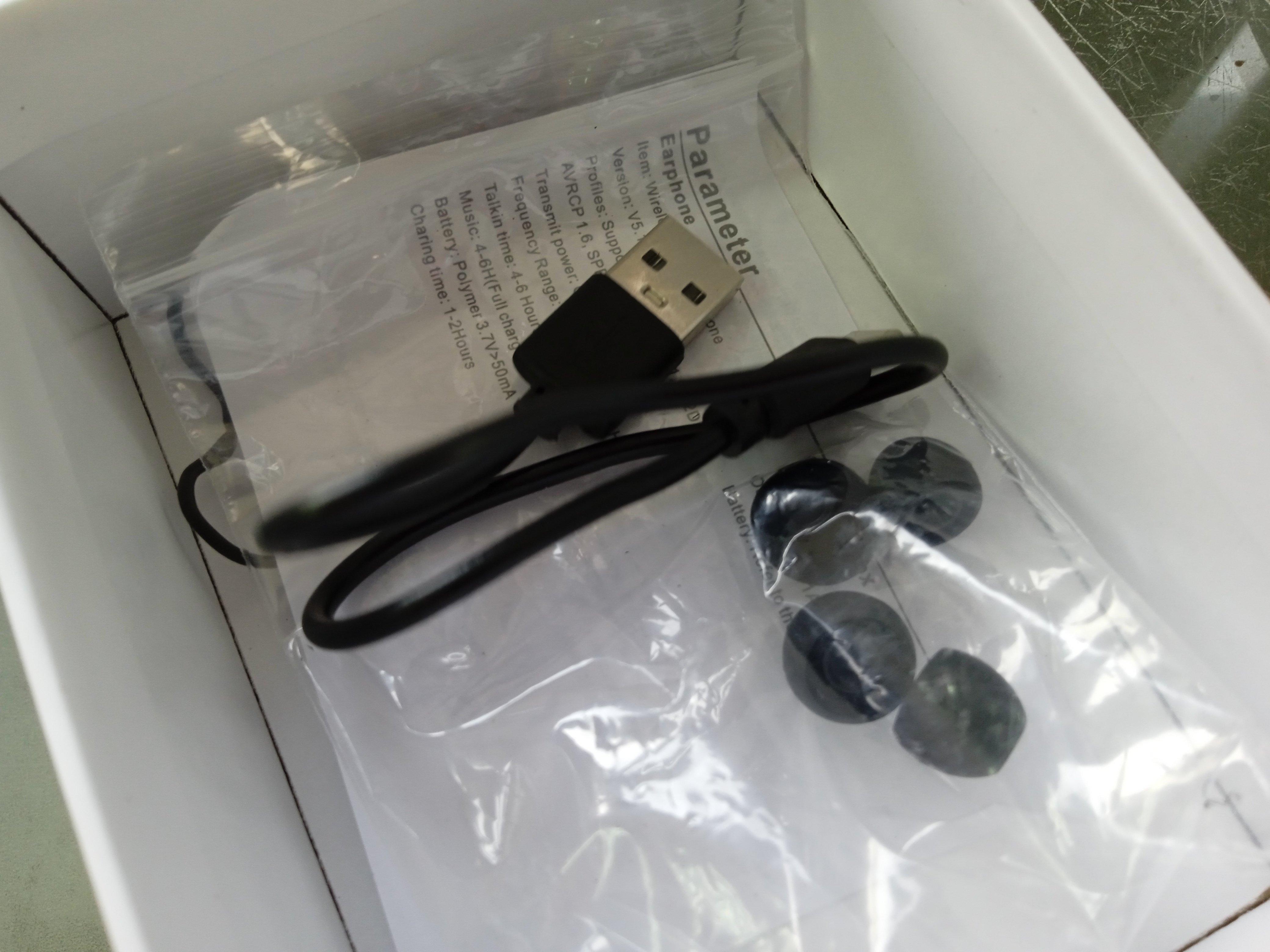 ---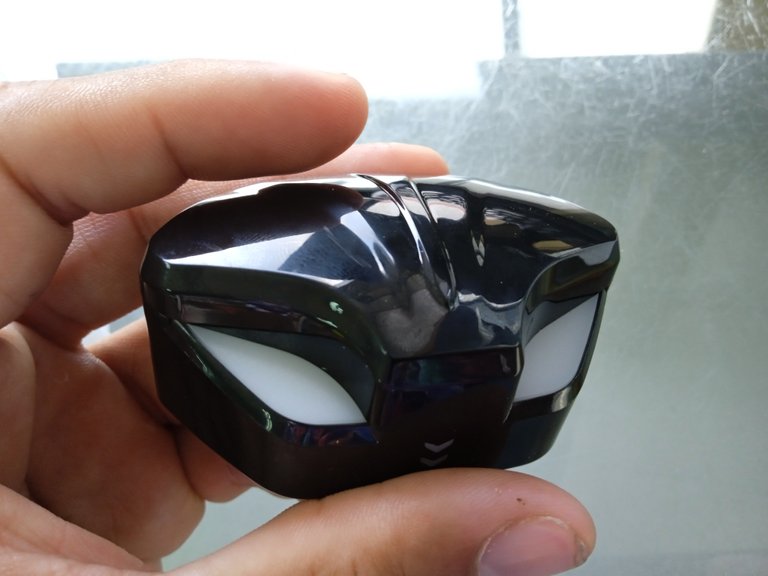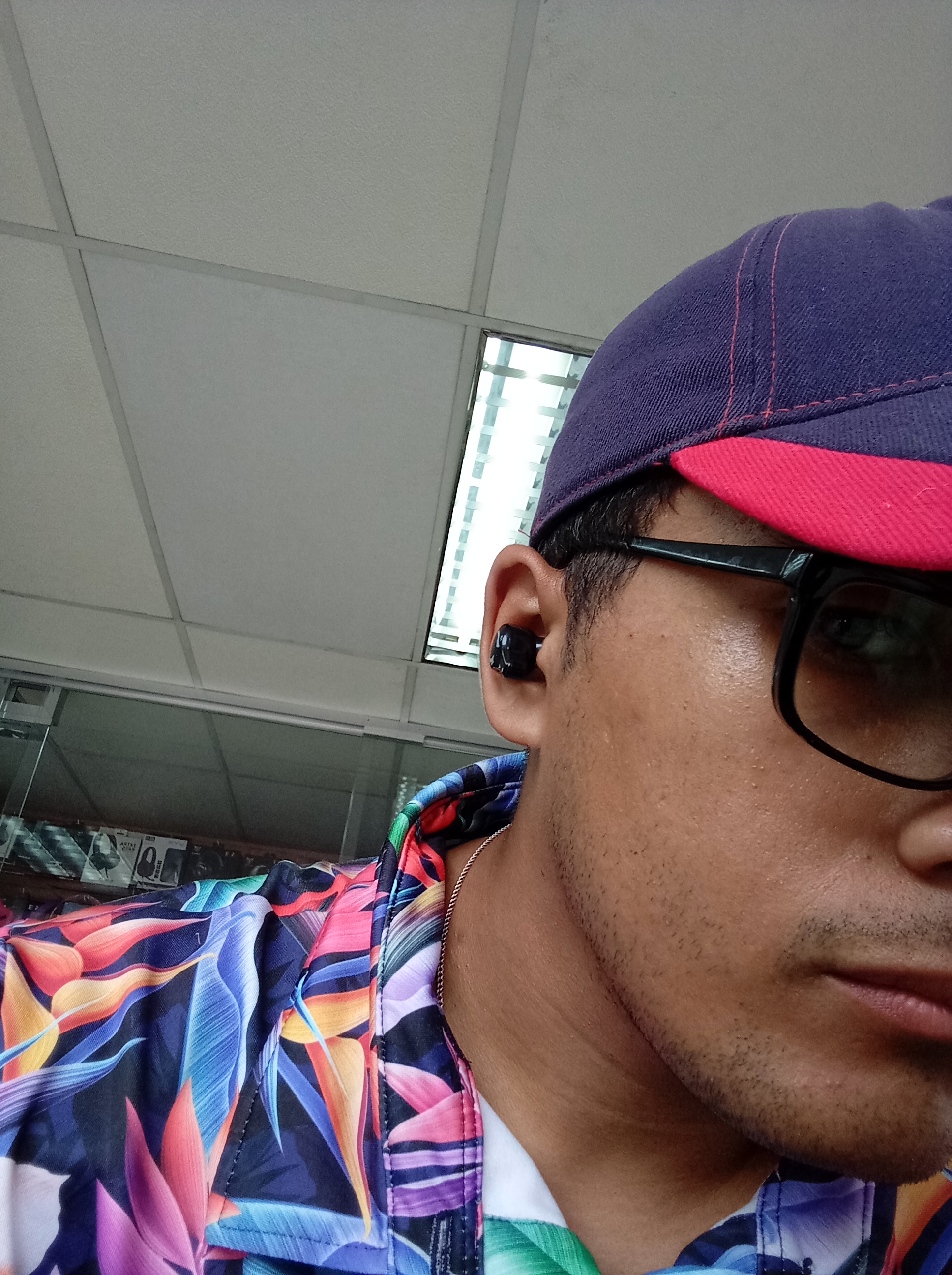 En conclusión, el modelo de auriculares X1 ofrece una gran cantidad de características útiles y atractivas, como la pantalla LED que muestra el porcentaje de batería y la entrada de USB tipo C para una carga más rápida y duradera. Aunque el precio puede ser un poco elevado en comparación con otros modelos con las mismas funciones, las luces RGB y el diseño futurista son un buen detalle para aquellos que desean destacar entre los demás. Además, el sonido es potente, nítido y fluido, y la posibilidad de cancelación de ruido es una gran ventaja para aquellos que desean aislarse del mundo exterior.
En cuanto a responder llamadas telefónicas desde los auriculares, no hay una respuesta clara debido a las fallas telefónicas, pero se espera que este modelo más avanzado tenga la función. En general, los auriculares X1 son una opción recomendable para aquellos que buscan un modelo avanzado con características útiles y un diseño atractivo. Si bien el precio puede ser un factor a considerar, las características y el sonido de alta calidad hacen que estos auriculares valgan la pena. En definitiva, los auriculares X1 son una buena inversión para aquellos que buscan un modelo avanzado que ofrezca características útiles, sonido de alta calidad y un diseño atractivo. Muchas gracias por leer, comenta que te ha parecido este review y dime si tu has probado estos auriculares, nos vemos en una proxima ocacion :D
In conclusion, the X1 headset model offers a lot of useful and attractive features, such as the LED display that shows the battery percentage and the USB Type-C input for faster and longer-lasting charging. While the price may be a bit steep compared to other models with the same features, the RGB lights and futuristic design are a nice touch for those who want to stand out from the crowd. In addition, the sound is powerful, crisp and smooth, and the possibility of noise cancellation is a great advantage for those who want to isolate themselves from the outside world.
As for answering phone calls from the headset, there is no clear answer due to phone glitches, but this more advanced model is expected to have the feature. Overall, the X1 headset is a recommended choice for those looking for an advanced model with useful features and an attractive design. While price may be a factor to consider, the features and high-quality sound make this headset worth the price. All in all, the X1 headphones are a good investment for those looking for an advanced model that offers useful features, high quality sound and an attractive design. Thank you very much for reading, comment what you thought of this review and tell me if you have tried these headphones, see you in a next time :D